Dancing your heart out but finding yourself constantly re-adjusting your knee protectors and losing your momentum? As you probably already know, not all knee pads are created equal and if you've been on the hunt for a pair that doesn't budge we've got the perfect pair that's designed with you on the dance floor in mind. That's right, these are a pair of non-slip knee pads that aren't just functional but fun! The BetterMe knee protectors are stylish and great for casual and professional dancers that want to make sure that they're not at risk for any injuries. Getting in a pair of these particular knee protectors is the best way to dance the night away! You can look put together, stylish, and still be protected. ​​Here's the ultimate guide for dancers on the lookout for the best knee pads!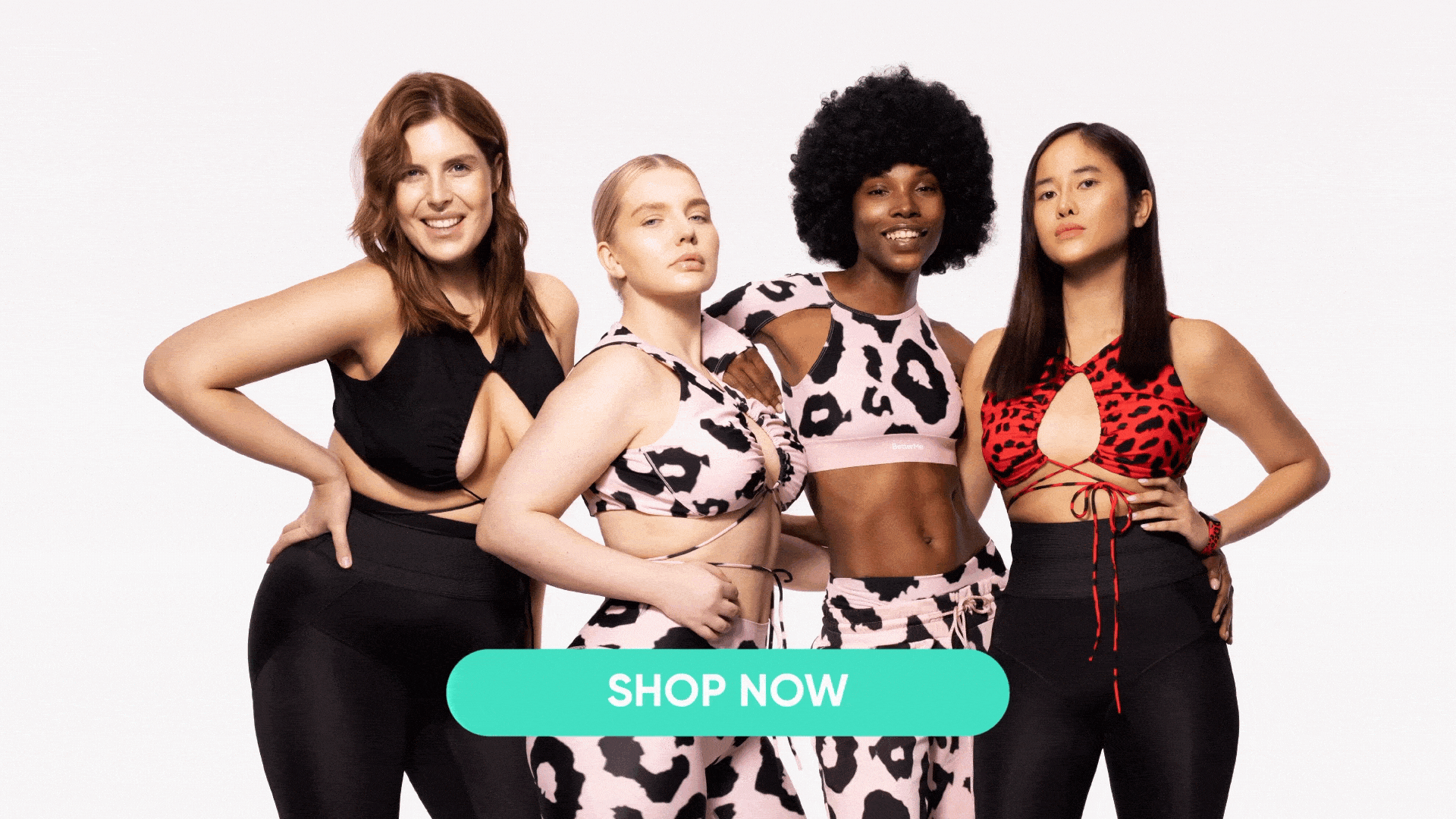 Knee Pad 101
The knee pad can be traced back to 1896 when James Walter Davis and Elijah Clark Brown were granted a patent for this invention, designed to protect knees from stones, roots, and dampness for those picking berries, cotton, or gardening in general (1). Since then, knee pads have been used by athletes, dancers, artists, and even as an accessory over the past few years (2).
The knee pad has evolved over time but its main purpose remains the same: to protect the wearer. With studies showing that the knee is one of the most frequently injured parts of the body, it's no wonder that dancers of all skill levels need to protect their knees from damage to their cartilage, meniscus, and potentially torn ligaments (3, 4). It's crazy to think that using knee pads can reduce the rate of knee injuries by as much as 56% (5)!
What Are Non-Slip Knee Pads?
In general, knee pads can be categorized into the following (4):
Type 1: Knee pads that are securely fastened around your knee but aren't part of another piece of clothing (

6

)

Type 2: Knee protectors that are a pad inserted into a specially designed pocket in the trouser leg of a specific pair of trousers.

Type 3: Knee protection devices that aren't worn on the body directly

Type 4: Knee protectors that are part of a unit that have additional functions.
Also, knee pads and protectors come in three performance classes:
Performance class 0: Best for flat surfaces and offer low protection because these knee pads don't offer any protection against penetration.

Performance class 1: Best for both uneven and flat surfaces and wearers are protected against penetration forces of 100±5 N.

Performance class 2: Best for severe work conditions (e.g., mining) and offers protection against penetration forces of 250±10 N.
When you're choreographing and experimenting with jumps or floor work, non-slip knee pads come in handy. Your knees are not only protected but they're protected the whole time you're in the groove. Instead of taking constant breaks to adjust them, non-slip knee pads literally do not slip away once you've put them on which is why they're a level up from your usual knee protection.
Read More: Stylish Tummy Control Pants – Feel Free Like A Goddess
How To Choose Knee Pads For Dancing
No matter what kind of beat your body moves to, to choose the right knee protector, keep the following in mind:
Material

– Most knee pads have padding and capping materials. Foam, gel, and rubber are the most popular padding materials. On the other hand, the capping material will be foam, rubber, carbon fiber, or polyvinyl (a type of plastic.) (

7

)
Foam is the most popular material for knee protector padding since it's comfy and breathable. It can take on daily wear and tear but isn't the most durable material on the market. Gels are also pretty popular and are used alongside foam padding. Gels are flexible and more durable than only foam knee pads. Of course, you can also opt for knee pads with rubber or silicone padding. They don't offer the most protection but are considered more ergonomic and comfortable.
You also need to think about the exterior cap of your potential knee protector. Soft knee caps are really comfortable and practical for everyday movement while hard-capped knee protectors are extremely protective and are great for movement on hard surfaces like concrete floors.
Maintenance

– As a dancer that's always on the move, you want to make sure that your knee pads are easy to clean either by hand or in the washing machine. 

Comfort

– Like everything else you're wearing, you want comfortable knee pads! Don't settle for anything less. Look for knee pads that don't restrict your movement but rather enhance it! The perfect knee protectors shouldn't be painful to wear and should hug your knees, not suffocate them.

Fit

– The best knee pads for dancers? Ones that don't slip off at the slightest movement. Don't waste a second of your practice time on anything but non-slip knee protectors that cover your knee cap the entire time you're in a class or the studio. Some knee protectors will be easy to slip on and off while others need to be adjusted onto your knee with straps. 

Price

– Of course, at the end of the day, as long as you have some sort of knee protection, go with what you have the budget for! 

Aesthetic

– There are so many more options today that there's surely one that matches your personal style or preferences. Go with a classy black knee pad that goes with everything or make a statement with bright, and colorful ones!
BetterMe Knee Pads Will Protect Your Knees And Look Professional
You probably already have the BetterMe app and might even use workouts on days you're taking a break from dancing. With more and more people dancing their way in this year, by which we can see from the 5.7% dance studio business growth in the last year (8), it's no surprise that BetterMe released an entire collection of sportswear.
The Dancing into Confidence collection caters to dancers looking for pieces that are designed to not only shine on the dance floor but can also be styled with daily staples as well. One of the dancer's must-haves is the non-slip knee protectors! If you're looking for a pair of knee pads that are stylish but can help lower your risk of injuries, check out the ones BetterMe just released.
BetterMe app is a foolproof way to go from zero to a weight loss hero in a safe and sustainable way! What are you waiting for? Start transforming your body now!
The Excellent Design Of Betterme Non-Slip Knee Pads
As in the name, the BetterMe non-slip knee pads are designed to be a protective layer around your knees the entire time you're busting moves. Not only are these knee protectors easy to slip on and off, but they're also adjustable! As a one-size-fits-all knee protector, the non-slip knee pads can easily be worn underneath or over your clothes.
These knee pads are sleek, durable, and suited for all choreography! They're also in inky black which goes with any outfit you practice in. What else? These active knee pads are gender-inclusive.
The Bottom Line
Protecting your knees doesn't have to be boring! You can be completely protected, looking stylish, and dance with confidence when you're wearing BetterMe's non-slip knee pads.
The days of interrupted flow are over when you choose these knee protectors that give you a boost of confidence as you move to the beat. Check out the entire Dance in Confidence collection to complete your entire outfit and add staples to your wardrobe!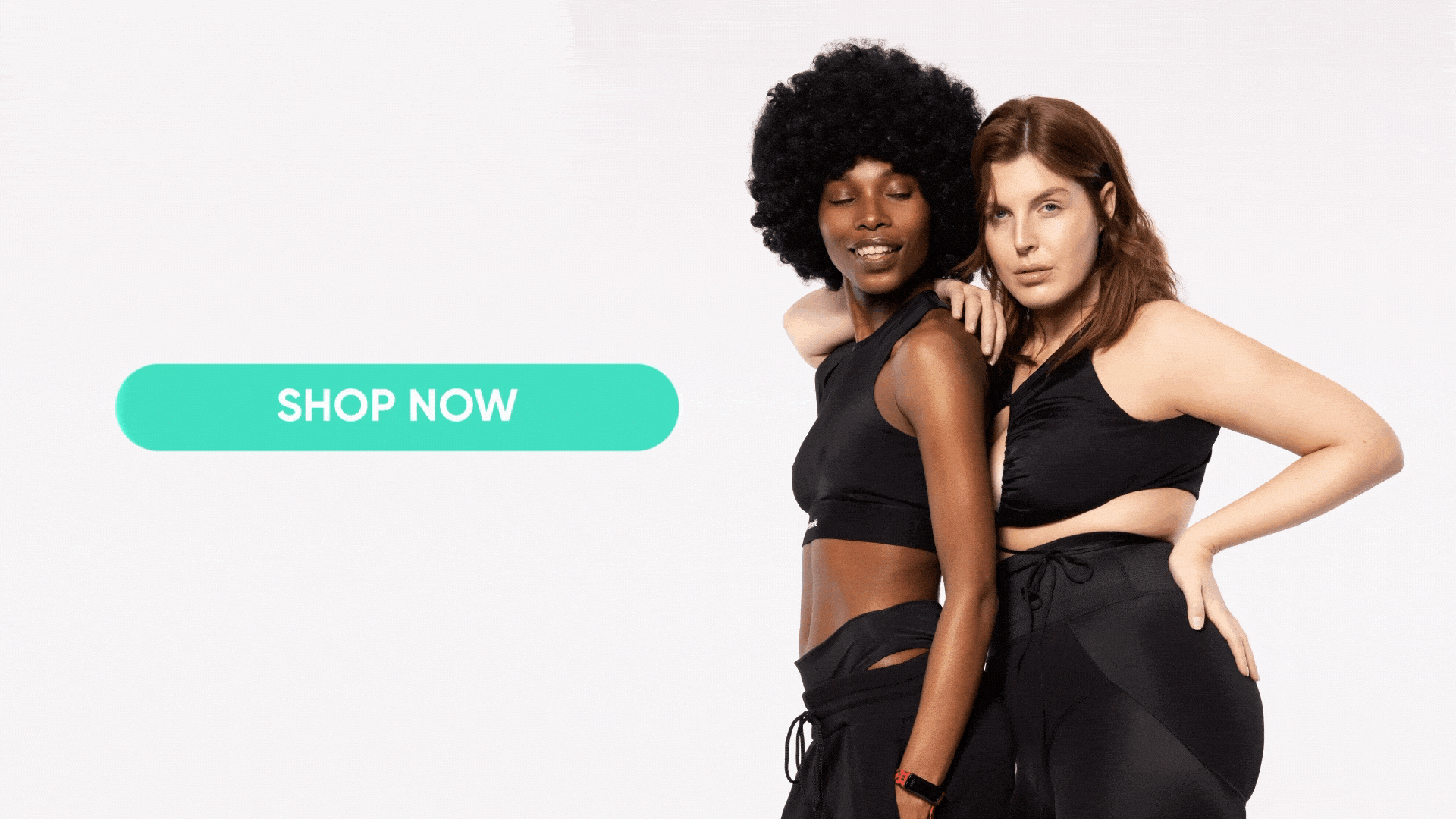 DISCLAIMER:
This article is intended for general informational purposes only and does not address individual circumstances. It is not a substitute for professional advice or help and should not be relied on to make decisions of any kind. Any action you take upon the information presented in this article is strictly at your own risk and responsibility!