If you're anything like us, the excitement of slipping into new fitness apparel always flows into the motivation to exercise. And yet, socks aren't something that most people think twice about. Sure, they're extremely helpful but they remain an overlooked piece of workout gear. Have you ever wondered what you would do without them? Socks are essential for most workouts, yes, but also for everyday wear. They help control odors, prevent blisters, and keep your feet as comfy as possible. Oh, socks! We just couldn't be able to function without them. How then could you make your footwear-essential purchase as seamless as possible? Are there certain types of socks that are best for exercising? The answer to this question depends on the workout of your choice and your personal preferences. If you're big into HIIT or running, sweat-wicking socks are perfect for you, combine these with compression styles if you love to take the bicycle out every morning. Grippy, figure-hugging socks are meant for barre and yoga, while all-purpose tube socks and no-show designs tackle everything in between. The quest for a high-quality workout sock doesn't end there. You, then, consider any specific foot needs you have; like extra arch support, a wider structure, a reinforced heel, or a general anti-odour technology.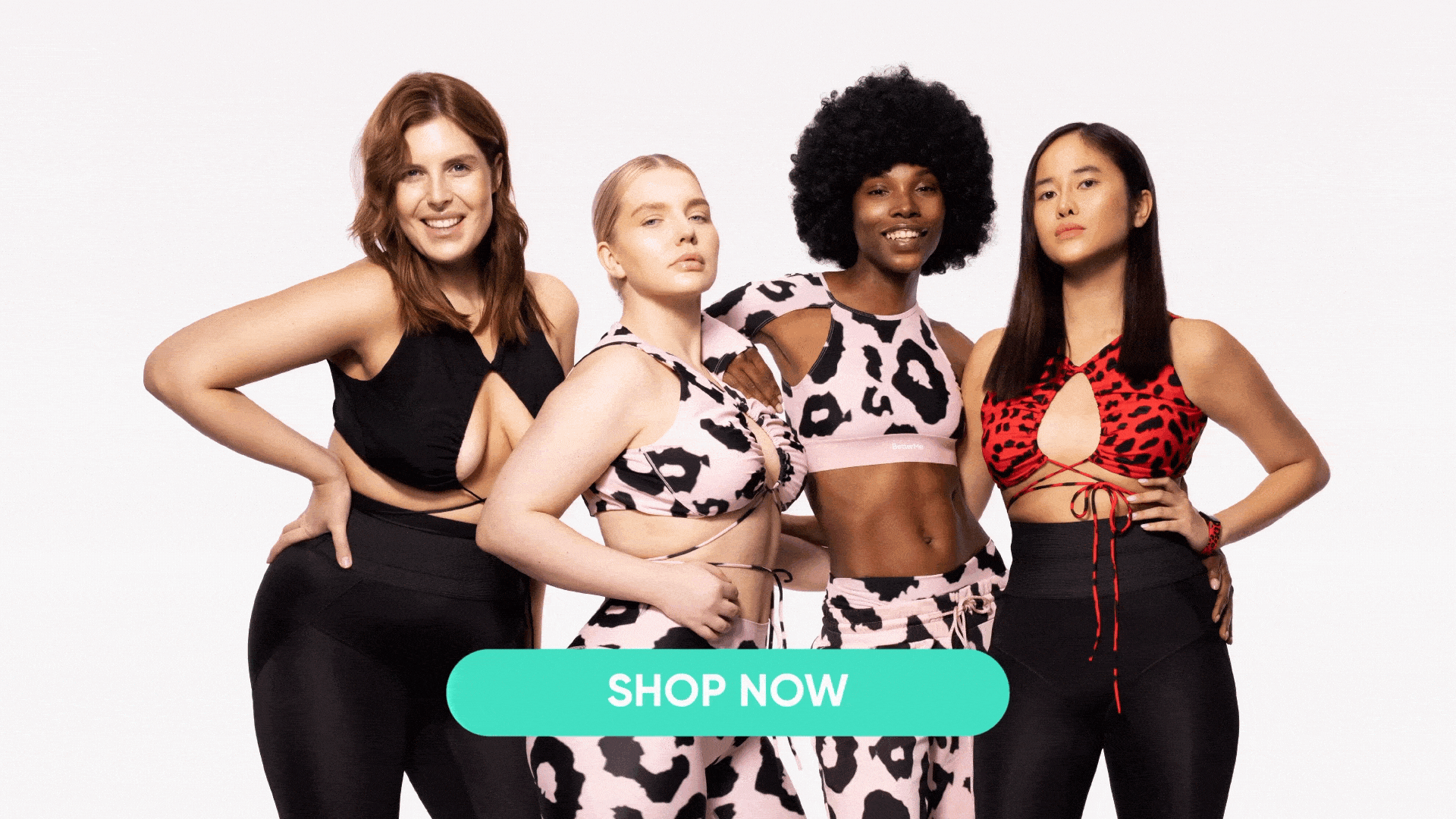 Things To Keep In Mind When Choosing Socks
Foot Arch Type 

Comfort 

Support 

Breathability 

Technical Fabrics
To make your search a little easier, we're breaking down the different types of socks required for a myriad of workouts. From running socks to socks for mat pilates and everything in between. So, let's get right into it.
A Guide To The Best Socks For Different Types Of Workouts
As we mentioned above, socks are often an afterthought but wearing the wrong kind that fits poorly or doesn't provide ample support can ruin your workout. Socks that are too big can bunch up and be irritating while socks that are too tight can cause a nasty blister. With that in mind, which ones are the best for specific types of exercise? 
Running
Sweaty feet are more prone to blisters and if you're a runner you need sweat wicking socks that can prevent moisture and discomfort. Running socks should also be a great fit as socks that slip down off your heels while running or walking can be insanely irritating. Look for ones that have a high heel tab to keep the footwear in place. Also, go for a fabric that keeps your feet cool in the summer and warm in the winter, making it a versatile option for all year round.
Weight Lifting
If you grab any sock that's in sight before heading to the gym, think again. It is highly recommended that weightlifters wear calf high socks to prevent scrapes and cuts from picking up heavy objects off of the ground. Taller socks will also protect you from rope burn if you incorporate ropes into your workout. When picking calf socks, opt for those that have a comfortable cuff at the top to prevent rashes and those that offer a snug fit.
Cycling Or Hiking
Both of these activities are outdoors and require longer socks, for different reasons. When you're cycling, longer socks will protect your heels from banging against the pedals or rubbing against the back of your cleats while during hiking, longer socks will keep your lower legs protected from poison oak, ticks, and other insects and creatures. For both workout activities, go for a lightweight sock that doesn't overheat yet keeps you protected.
Dancing Or Yoga
For those of you who are on your toes, quite literally all through your workout, wearing socks that will keep your feet dry, cool, and endlessly comfy is key. You don't want wet, slippery socks when you're going through the quick movements of yoga or getting into a tough yoga asana. Dancing or yoga socks need to be non-slip and have the right amount of cushioning and heel protection, with soft, stretchy fabric that wicks sweat away while you dance or downward dog off your calories. Sweat-wicking is extremely important as moisture in the socks can further lead to blisters, discomfort and uneasiness.
Read More: Be Confident And Dance Better In The New BetterMe Loose Fit T-Shirt
How Are Dance Socks Different Than Normal Socks?
All dancers are on their feet all the time, most of them preferring to dance barefoot or with dance socks on. But how are dance socks different from the normal socks we wear? Well, dance socks are designed to allow dancers a way to slide, articulate, and ground their feet better than ballet slippers or pointe shoes.
Normal socks, on the other hand, can be too slippery, don't slide as seamlessly, and can twist on your feet or even fall off while dancing. Socks are also preferred over ballet shoes by many dancers as they warm your feet faster for the first combinations at the barre. Even those who perform contemporary dance prefer socks over shoes while rehearsing as well as performing.
Another group of people who can benefit from dancing socks are yoga practitioners as the perfect socks can help you gain more traction and stability on the mat as well as increase warmth and circulation in the feet. Socks can then even add support for specific yoga poses, helping you achieve a deeper pose or hold the pose for longer.
Most dancers have a love-hate relationship with their footwear though, socks included. On the one hand, they're extremely essential for endless rehearsals and the perfect performance but on the other hand, the wrong kind can lead to catastrophic slips and even serious injuries. 
So, how do dancers find the perfect socks for themselves? 
How To Choose The Best Dance Socks?
Dancers prefer different types of socks depending on the type of dance and their personal preferences. More often than not, dancers prefer wearing ankle or calf high socks that are made of breathable, stretchy material that allows them to move freely and maintain a clean line while dancing. These socks are also often made of thicker material to absorb the impact of the dancer's feet on the floor.
Open-toed dance socks are ideal for ballet as well as contemporary dancers and yoga practitioners who want to feel the grip on the floor. When dancing or performing asanas with only socks on, it's essential to have the perfect feel and grip on the floor to ensure no slippage or tripping. Socks without toes can reduce sweating and overheating as well as provide more freedom when it comes to performing movements.
Ace Your Performance Or Practice With The BetterMe Open-Toe Dance Socks
BetterMe's open-toe sock design is ideal for someone who wants to feel the floor for a deeper foot-brain connection while also gaining the confidence that comes with the stability-enhancing grip. An open-toe design also helps you feel more engaged with every step you make.
When performing dance movements or yoga asanas, you're going to want to be able to grip the floor with your toes rather than relying on the grip pads along the footbed. And so, the BetterMe Open-Toe Dance Socks are designed for performance enhancement as well as warmth and compression during colder weather or in cooler rooms while also being lightweight for everyday dancers and yogis.
In addition to using moisture-wicking and breathable fabric, these combined features prevent sweating that can potentially make you slip and fall. A chic leopard print adds a charming dash of feline fierceness that adds to the aesthetic of your look on stage or on the mat.
If you wish to cinch your waist, tone up your bat wings, blast away the muffin top – our fitness app was created to cater to all your needs! BetterMe won't give excess weight a chance!
When You May Benefit From Using Dance Socks
Apart from being stabilizing and supportive, these dance socks also have a hygiene benefit for you. Dance or yoga socks can help protect the skin of your feet from coming in contact with fungus and bacteria.
They're also especially beneficial if you're practicing yoga without a mat or are rehearsing on harder, non-carpeted floors.
Another major benefit of wearing open-toed dancing socks is the deeper mind and body connection. It can also assist people with hammer toes or bunions by elongating the toes or separating the toes for better foot mechanics.
And lastly, if you're self-conscious about the look of your feet, these move-easy and oh-so-gorgeous dance socks can help you feel more confident in class or rehearsal.
How Can You Wear Dance Socks With Shoes?
You can easily slip these socks on with your everyday shoes before heading to class or practice. Dance socks that come with relatively grip-strong bottoms can be difficult to slide into shoes so if you'd find it hard to wear the socks with shoes on, just pack them in your bag and slip them on before practice. This will also ensure minimum wear and tear.
How To Care For Your Dance Socks?
How you wash your dance socks will determine how long they'll serve you well. Make sure that you stay away from fabric softeners as those could break down the fibers, which makes your workout gear stretchy and firm.
Grip Socks
Before you put your grip socks to wash, ensure that you flip them inside out. On the washing machine, pick the gentle cycle so as to not damage the fabric or material. Ideally, line dry the socks to air dry them but if you wish to use the dryer, operate it at the lowest heat setting. Keep your socks away from irons or bleach.
Open Toe And Heel Socks
Open toe or heel socks need to be washed at a 40 ℃ setting. Just like grip socks, keep these away from irons or bleach and let them dry naturally to preserve them for longer use.
Read More: 6 Reasons To Add The BetterMe Sexy Front-Tie Support Top To Your Sports Wear Collection
The Bottom Line
Workout socks come in various styles, fabrics, and cuts, and the perfect option for you can only be determined by you yourself. Some styles come with features that could enhance your performance and offer extra support for exercises that require high impact.
Ensure that you pick socks that fit you perfectly, to support your skin health as well as improve foot control. And of course, durability depends on how you use your socks so ensure that they're taken care of properly using the care instructions provided. Now that you're armed with the perfect socks for your workout, go ahead and tone that body and achieve all of your health goals.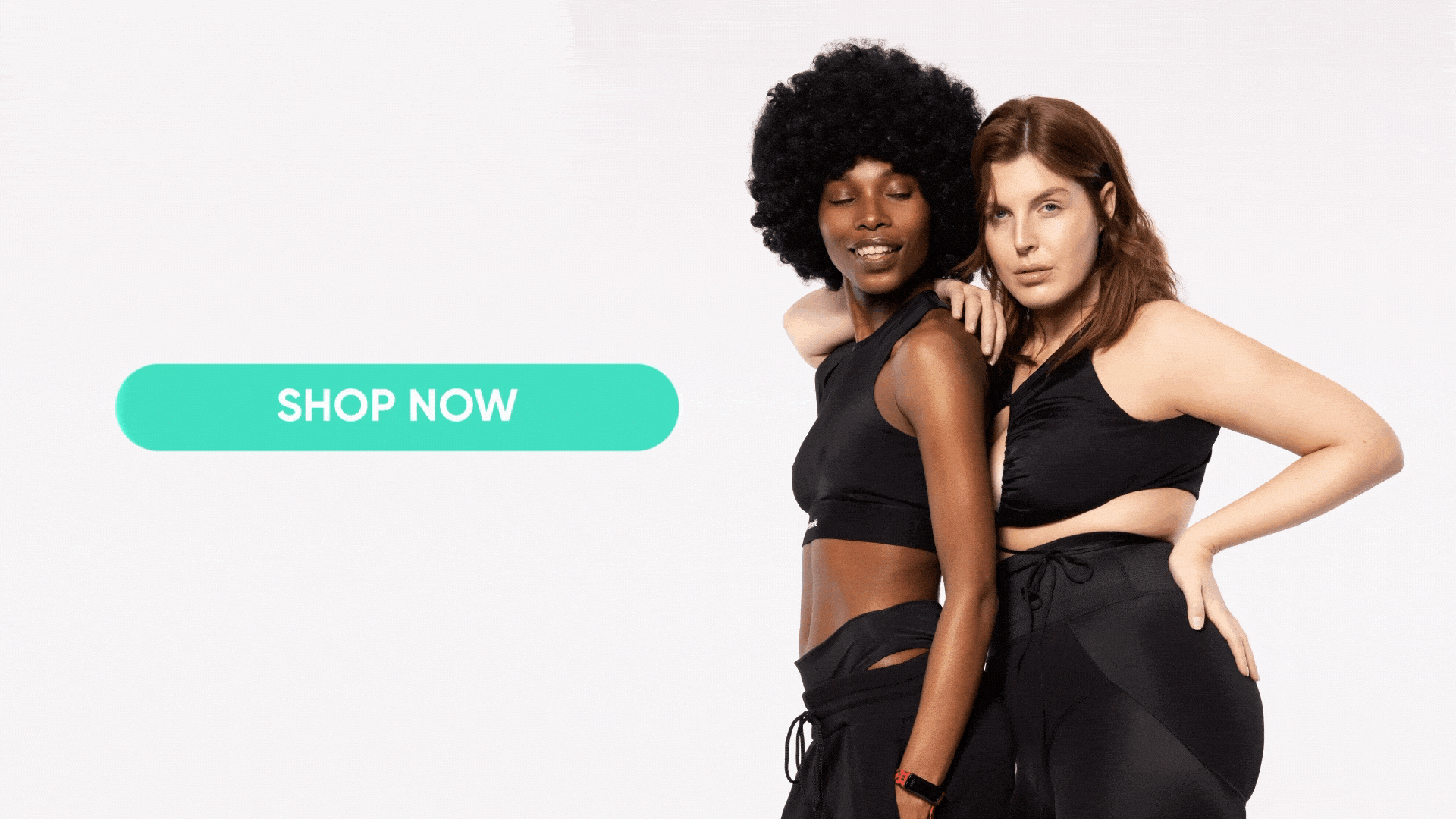 DISCLAIMER:
This article is intended for general informational purposes only and does not address individual circumstances. It is not a substitute for professional advice or help and should not be relied on to make decisions of any kind. Any action you take upon the information presented in this article is strictly at your own risk and responsibility!