It takes only a few steps to build confidence: tell the truth without fear of being rejected, learn to spend time interestingly on your own, and wear comfy impeccable clothing. The last point is especially important since a lot of us at some point have preferred non-comfy choices just to look astonishing. Luckily, fashion has evolved and made comfort beneficial. Enter dancing tummy control pants – one of the kinds that provide a free range of motion, flattering shapes, and cloudy sensations. This article presents a wide description of BetterMe control tummy pants for women who are sick and tired of sticky fabric on their bodies. Stylish tummy control pants – feel free like a goddess.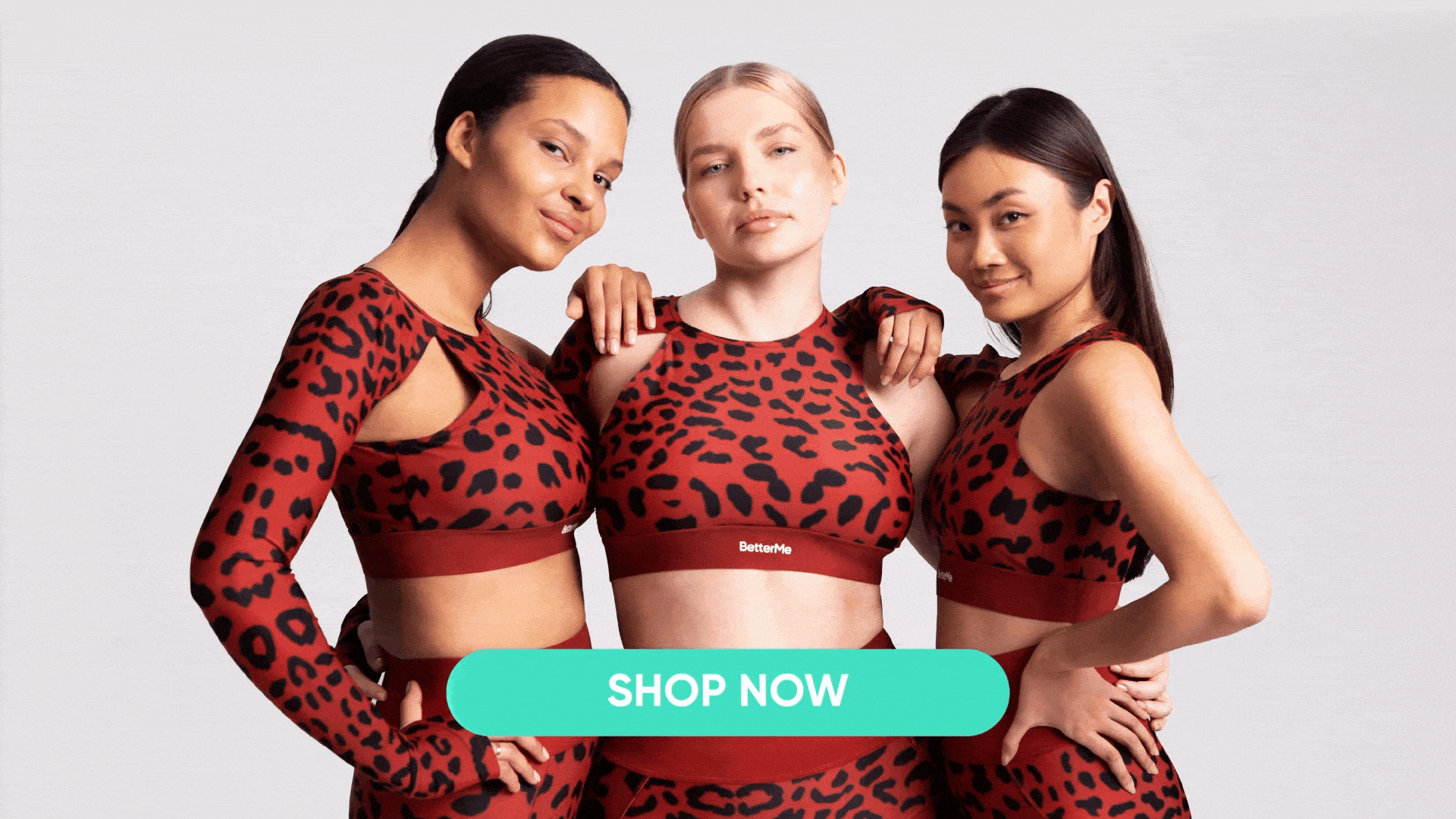 Do Tummy Control Pants Work?
Sometimes we may be not completely satisfied with our bodies. That's totally fine. Being self-critical may be one of the keys to improvement. Of course, we're talking about an adequate amount of self-criticism. 
It is important to choose the proper clothing because some of them can aggravate your looks. Often the wrong pants can make your tummy fall out or even worse – not allow you to breathe properly.  
In this case, tummy control wide-leg pants are a good option for you. Why? The thing is that shapewear is a special garment that can smooth and scalp your silhouette. This means it can flatten your tummy without "suffocating" you. 
Everything you should know about tummy control pants is that they shape up your body making it more alluring and symmetrical. 
Plus, the wide-leg collection provides more challenging movements for your dancing classes. 
There are different levels of control depending on how well-shaped you want your body to look: 
Light control

. With light control, you can wear your shapewear pants daily. They are perfect for a subtle smoothing of your physique.

Medium control

. Via increased compression, this shapewear provides a tad higher level of control. You will feel more "structured" in these pants.

Firm control

. To dramatically slim down your physique, you should choose firm control shapewear. This clothing delivers transformative results yet is not completely comfortable. 
Thus, if you want to pull in your stomach and smooth out awkward lines, high-waist tummy control pants will do great work for you. Our dancing collection will particularly amaze amateur or professional dancers who don't want to worry about the "falling" tummy during invigorating moves.
Read More: BetterMe Shaping Shorts: Your New Secret Weapon For Confidence And Comfort
Does Tummy Control Help You Lose Weight?
Bodysuits, waist trainers, tummy control pants, thigh slimmers, waist cinchers — the market for shapewear is fantastically booming. Yes, these garments can make you look slimmer and toned. But wearing tummy control clothing will not magically help you lose weight. Shedding calories takes time and effort. Wearing shapewear doesn't burn calories or trim fat, nor does it "shrink" your thighs and waistline. 
Still, wearing tummy control garments may help you lose weight indirectly by creating a positive mindset about your body.
Do you feel confident and persistent enough to change your lifestyle when you put on tight-fitting clothing that highlights your appearance concerns? Probably not. You keep looking in the mirror and with a bit of contempt indulge in greasy food with no desire to go outside. 
Now let's imagine another situation: you dab your favorite pair of shape-enhancing clothing and feel good about yourself. Thus, you'll be more likely to make healthier lifestyle choices, such as eating right and exercising. Moreover, tummy control pants provide back support, making it easier to do specific workouts. 
To lose weight you need to create a calorie deficit for your body and workout (3). Moreover, social support and general positivity also play a big part in dropping calories (1).
Dancing is an amazing, engaging, and effective way to trim fat. Our BetterMe tummy control pants collection will help you relish versatile dancing moves without itchy sensations or restrictions.
Does Shapewear Make A Difference?
Yes, wearing control tummy pants do make a difference since they're high-waist and flatten the tummy area. They offer a bunch of benefits, like:
stomach flattening;

creating a sculpted hourglass physique;

concealing the appearance of loose skin;

allowing a wide range of motion for all kinds of activities.
Wide-leg tummy control pants work well for all types of body shapes and heights. Besides, you can pair these pants with diverse garments for different occasions. BetterMe pants will look fabulous with:

Cardigan

Coat

Cropped jacket

Plain T-shirt

Denim Jacket

Pullover

Trench coat

Tube top

Blazer

Sweatshirt

Plaid shirt

Matching jacket

Statement top

Tank top

Leather jacket
Your shapewear will make even more difference after matching your pants with the above-mentioned clothing pieces. Every season contributes to new stylish looks.
Looking for a way to break the vicious cycle of weight loss and tone up all the jiggly parts? Watch the extra pounds fly off and your muscles firm up with the BetterMe app!
What Is The Measurement For Tummy Control Wide-Leg Pants?
If you check out our online BetterMe store you'll notice all kinds of sizes of tummy control pants that fit any woman who wants to feel empowered.
| Item | Gender | Sizes | Colors | Fabric |
| --- | --- | --- | --- | --- |
| Wide leg pants with tummy control pad | Woman | XS-XXXL | Black | French Terry 250gsm (cotton) |
| Wide leg pants with tummy control pad | Woman | XS-XXXL | Red Leo | French Terry 250gsm (cotton) |
Length guide:
| Length | Full | 7/8 |
| --- | --- | --- |
| Inseam (cm) | 71-74 | 54- 56.5 |
It is indeed important to think of the shoes you'll be wearing with these pants. Flat shoes and high heels may require a different length of your pants. 
How Do I Know What Size Of Tummy Control Pants To Buy?
Do you have issues with buying garments online? There is no surprise that some of us might be scared of getting clothes through the internet. The biggest reason lies in the size options. You receive the parcel and the clothing turns out to be too tight, too long, or too loose. 
However, with proper measurements, you won't get into this trouble. You can measure yourself at home by asking your friend or relative for help. You can go to the tailors and get even more accurate size specifications. 
The essential thing is not to neglect this rule, jot down the results and pick the right size online. 
Don't know how to measure yourself properly, check out this great list of tips: 
Waist

. Measure around your waistline at the belly button level. 

Hips

. Stand with your feet together and measure around the full part of your body at the top of the leg.

Inseam

. Take off your shoes and measure from the crotch to the cuff on the inside of the leg. 
Preferably do it at least two times to ensure you've got the accurate number. After you've got your measurements, you can head to the online store and search for the right size of BetterMe tummy control pants.
Read More: Why You Need To Invest In A Pair (Or Two) Of These BetterMe High Rise Knee Slit Leggings
Why Should I Buy Tummy Control Pants In The Betterme Store?
If you're a dancing or workout enthusiast you know how tiring it is to choose the right outfit. Because via comfort and free actions, you can enhance your appearance and boost your confidence. 
This collection is particularly good for dancing. And we all know that the benefits of dancing are versatile. It begins with an invigorated mood and ends with a toned and alluring physique. Besides, dancing may combat brain aging and improve overall wellness (2). 
Thus, why not save your life by expressing yourself via energizing dancing moves? 
There are too many kinds of tummy control wide-leg pants on the internet. This might be too confusing: too many colors and prints tease your mind and you end up leaving the cart empty. 
No worries, the BetterMe store will not overwhelm you with dozens of colors and prints. 
We offer an exclusive collection of tummy control pants for workouts, running, strolling, and especially dancing. 
Express Yourself Now With Tummy Control Pants
This is your time to wear those chic tummy control pants, and express yourself with fearless movements. This easy-to-wear collection will shape you up, enhance your confidence, and help you create versatile looks. Demolish self-doubt and pair your tummy control pants with your favorite garments to look effective at any season of the year. 
Description/Features:
Breathable, soft cotton 

Tummy control (sewn in)

Flattering and elegant and mid-rise fit 

Drawstring waistband for more comfort

Tummy control pad 

Handy deep pockets 
Benefits: 
Relish a full range of dancing movements with soft and breathable fabric. 

Get the flattering shapes you always desired with sewn-in tummy control.

Pair wide-leg tummy control pants with different garments and shoe styles for more occasions.  

Indulge in all kinds of moves with a drawstring waistband. 

Keep your "secrets" in your deep comfy pockets. 
You've learned about the features and benefits. Now, let's delve into the material characteristics. 
Material:
Wrong material can spoil your confidence. How? Wearing low-quality clothing may provoke itching and or irritable sensations. This will result in a bad mood, a lack of confidence, and a desire to burn those pants down. Yeah, the price for cheap fabric is enticing but is a rash and scratching really worth it?  
No worries, with our high-quality collection of wide-leg tummy control pants you'll have no itching or irritation because they: 
80% nylon, 20% spandex

Sweat-wicking, chafe, and odor-resistant

Well-breathable 

Soft, comfortable, stretchy
If you tend to let yourself off the hook, raise the white flag when things get tougher than you expected, send yourself on an unconscious binge-eating trip – BetterMe app is here to help you leave all of these sabotaging habits in the past!
How To Take Care Of Tummy Control Pants?
Our material requires the proper care. If you avoid the following mistakes, you'll enjoy the dancing moves for more than one season. Here is the list of things you don't want to do with your tummy control pants. 
Bleaching. These tummy pants include spandex, and bleaching them will damage the material. 

Tumble dry high. Drying your tummy control pants on high heat can ruin them instantly. Try drying them on low heat which is around 125 degrees Fahrenheit and is designed for delicate items. 

Ironing.  Ironing is not applicable to this pants collection. 

Clean drying. The fabrics of tummy control pants may deteriorate during the dry cleaning process. 
The Bottom Line
Tummy control wide leg pants are designed to shape up your body and boost your confidence instantly. You can match them with different clothing and shoes, therefore changing your style. 
The tummy control collection will benefit your dancing experience making it smooth, breathable, and free. You can move your body the way you want without the fear of getting sticky-to-the-skin sensations. 
Due to the proper care, you'll relish this piece of garment for a long time and complete your life with self-love and appreciation.
You can buy a new collection of light and stretchy pants in our online BetterMe store and make the best purchase today. 
Give yourself a gift and click on the "add to cart" button now. Your delivery will come within 14-23 business days. 
P.S.  We respect your comfort and offer a 30-day return policy. 
Stylish tummy control pants – feel free like a goddess.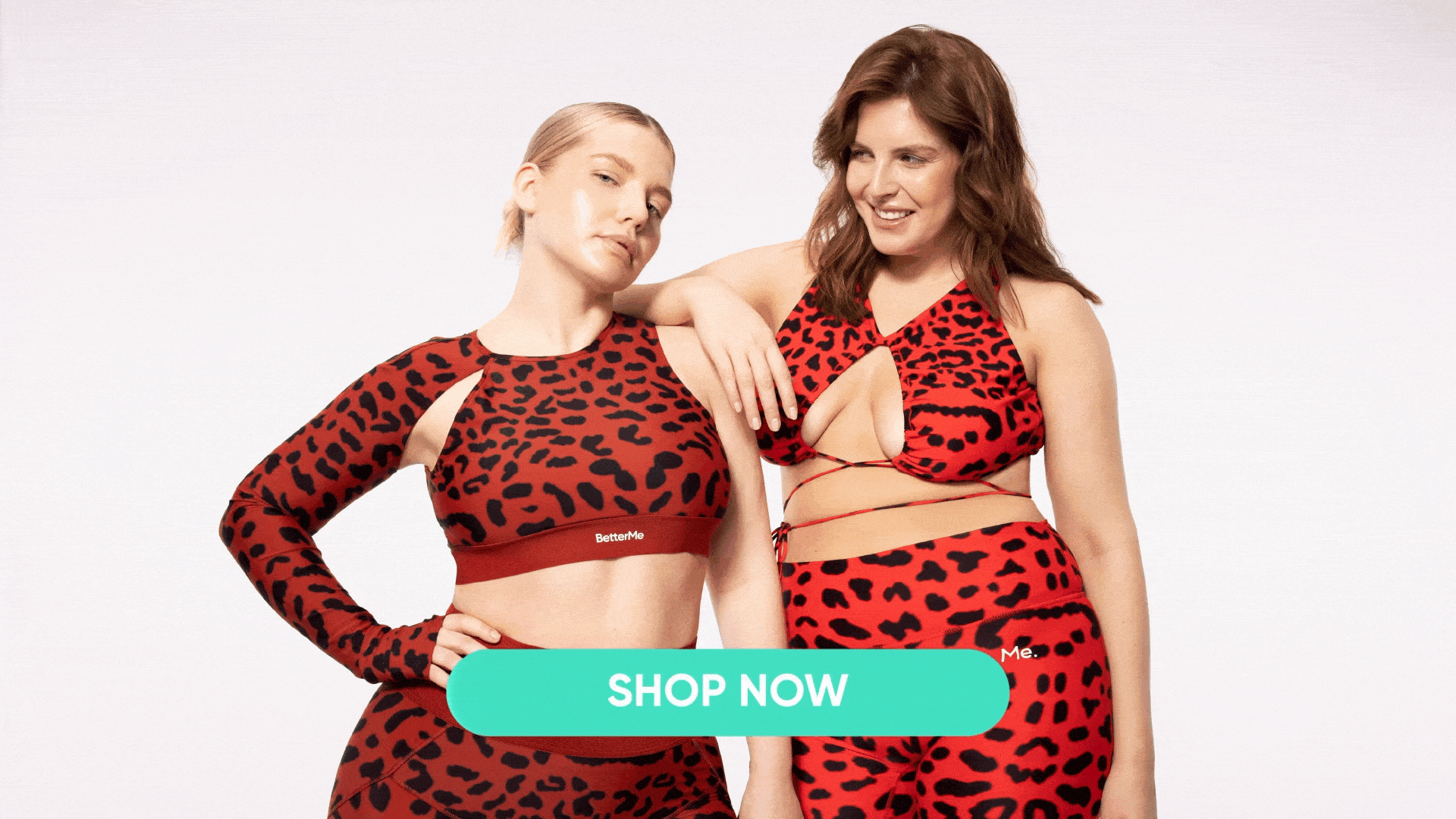 DISCLAIMER:
This article is intended for general informational purposes only and does not address individual circumstances. It is not a substitute for professional advice or help and should not be relied on to make decisions of any kind. Any action you take upon the information presented in this article is strictly at your own risk and responsibility!