Gone are the days when dance workout attire was merely a matter of comfort. Now, stylish and sexy pieces can help boost your confidence while you groove. A front-tie support top is one such item that adds an extra bit of flair to any dance routine. Basically, this type of top wraps around you, ties at the front and adds a bit of extra support where you need it. It's perfect for any kind of dance workout, from hip-hop to ballet. Don't let the vast selection of sexy front-tie support tops on the market overwhelm you.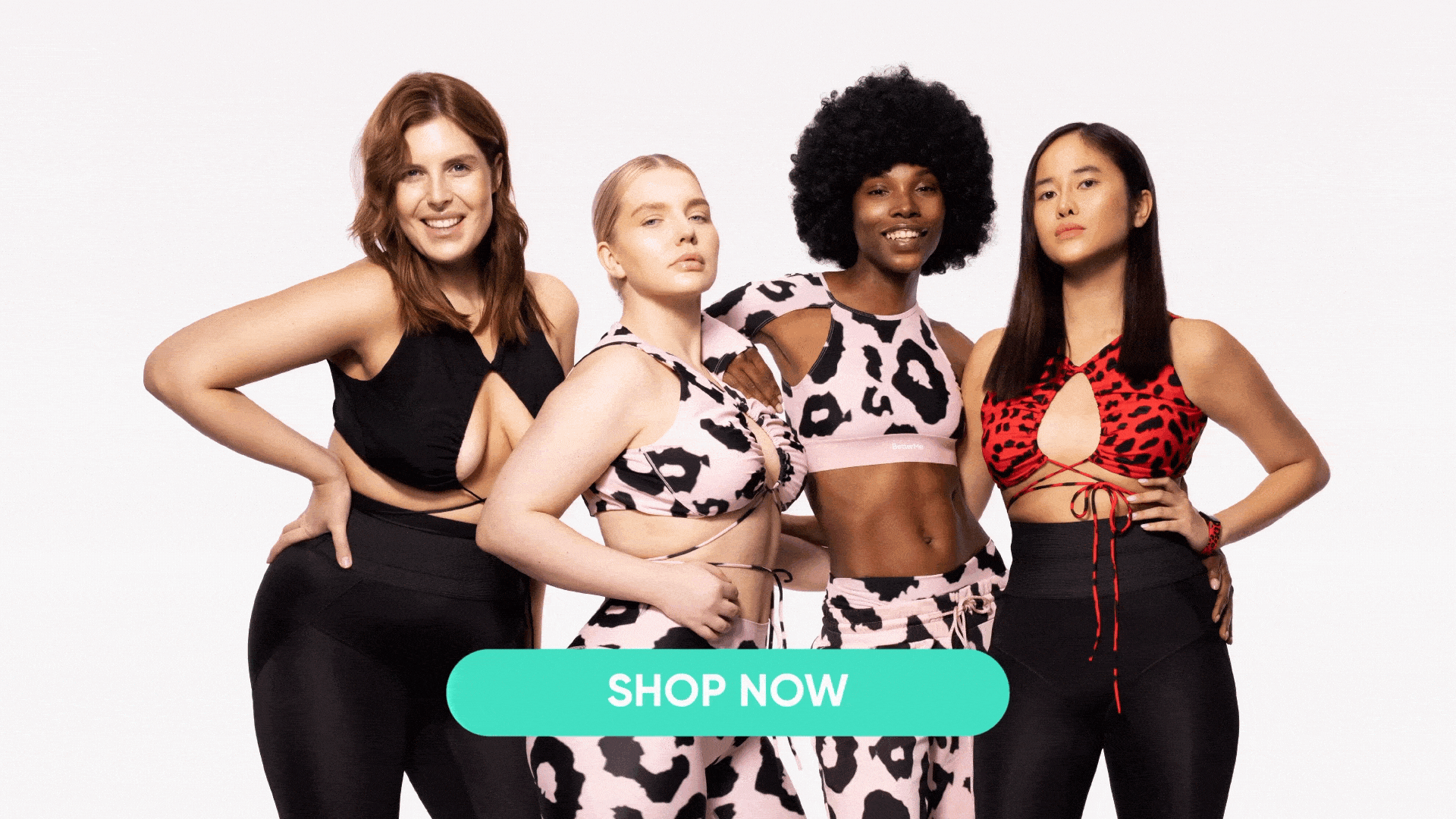 Follow this guide to find the perfect fit for your body type and dance workout style:
Everything You Should Know About Support Tops
Support tops, as the name suggests, provide extra support where it's needed. They are designed to help keep everything in place while you're on the move. The front-tie style is a great choice because it gives you control over how tight or loose it feels.
Why does support matter so much when you're dancing? Well, for one it helps alleviate any discomfort or pain in the chest area. It can also reduce movement and jiggling of your bustline, so that you can concentrate on mastering the steps without worrying about keeping your top in place (3).
Nip slips, back fat and other embarrassing wardrobe malfunctions can also be prevented with this type of top.
What level of support do support tops provide? Most are made from light and breathable fabrics, such as Lycra or spandex. This means that they don't restrict your movements too much, but still offer enough compression to keep everything in place. Think of them as lightweight sports bras that don't flatten your chest.
How do you know whether the support level of a top is right for you? First, check the label and see which fabric the item is made from. Different fabrics offer different levels of support, so it's important to choose one that works for your figure. Also, look for tops with adjustable ties or straps that allow you to customize the fit as needed. 
The level of support is determined by the stretch type, so if you want a top that offers more support, choose one with less stretch. 
If you're looking for extra flexibility and comfort during your dance workout, then opt for a fabric with more stretch. Usually, a 4-way stretch is best for total freedom of movement. 
How do I know if the support isn't enough for a dance workout top? Sure, a sexy front-tie top doesn't sound like the obvious choice for a dance workout. But if you select the right one, it can provide enough support and flexibility to keep you comfortable through all your moves. The key is finding the right fabric with just enough stretch and compression to keep everything in place.
Read More: BetterMe Shaping Shorts: Your New Secret Weapon For Confidence And Comfort
Are Support Tops Sized Differently From Regular Tops?
Yes, support tops usually come in sizes that are smaller than your regular clothing size. This is because it needs to fit snugly around the body for optimal support. 
So if you're looking for a sexy front-tie support top, make sure to check the sizing chart of the particular brand and order one that's maybe a size smaller than what you normally wear. 
Sizing down is a general recommendation; it's best to take your current measurements (we'll explain more about these below) before you shop to ensure a good fit. 
Ultimately, the right front-tie support top should provide enough coverage, keep everything in place and make you feel sexy. The tips above should help you choose the perfect fit for your body type and dance workout style. Now, let's look at the measurements you'll need to take when shopping for a support top.
When taking your measurements, remember that snug fit is key. To start, take your bust and torso measurements at the fullest parts of each to get the most accurate results. 
Measure around your rib cage directly under your bust and also around the fullest part of your torso. Next, measure around your hips at the widest point, and then measure from shoulder to shoulder for a better idea of the fit. 
These measurements are helpful in determining the size of top you need, as well as any other necessary adjustments. 
What Support Top Is The Best For Me?
Now that you know the basics of choosing a front-tie support top, it's time to select your own! We'll give you a run down of the top 6 qualities to look for when making a purchase: 
1. Stretchy And Supportive Fabric
A dance workout requires a lot of movement and flexibility so it's important to choose a fabric with enough stretch but not too much. A blend of nylon and spandex is a good option as it provides a nice combination of support and flexibility. 
2. Breathable Fabric For Thermoregulation
Breaking a sweat on the dance floor is inevitable, so choose a fabric that is breathable, meaning it will allow air to circulate and won't trap heat. This can help your body regulate its temperature when you're dancing so you don't become too hot and uncomfortable. 
3. Sweat-Wicking Technology
Look for a fabric that has sweat-wicking technology, which means it will draw the moisture away from your skin and help keep you dry. Some fabrics are better at this than others; for instance, polyester and synthetic fabrics tend to be better than cotton or wool (1).
4. Buttery Soft Fabric And Feel
Chafing is a real concern, especially during a strenuous dance workout. Look for a fabric that is soft and smooth against your skin so you don't experience any discomfort or friction. Ideally, the fabric should feel like butter against your body!
Lean and toned up body isn't just a far-fetched fantasy. Check out the BetterMe app and watch it propel your weight loss journey into high gear!
5. Shape And Size Inclusivity
Breasts come in all shapes and sizes, so make sure the top you choose comes in a range of sizes to accommodate all body types. The right fit should provide enough coverage, keep everything in place and make you feel sexy. 
6. Ease Of Care
Shrinking, fading, and pilling are some of the most common issues you may experience with a support top. When choosing one, be sure to select a fabric that is easy to take care of and that won't lose shape or color over time. 
Some fabrics are easier to care for than others, so keep this in mind when selecting the best one for you. 
7. Versatile Design
For a multi-functional support top, look for one with a versatile design that can be worn both in and out of the studio. A tie detail that can be secured in various manners is a bonus, as it will give you the freedom to customize your look. 
Versatility isn't all about looks, though – you'll want to ensure that it pairs well with a variety of other workout pieces, too. Pants, shorts and skirts are all great additions to your wardrobe which will help you customize your look even further. 
Color-wise, choose a classic one like black or white so it can be easily paired with other items in your wardrobe. This way you'll never be without the perfect support top for any occasion. And that's not to say that a pink or even red bold print isn't a great option, too.
Read More: Why You Need To Invest In A Pair (Or Two) Of These BetterMe High Rise Knee Slit Leggings
About The BetterMe Sexy Front Tie Top
The BetterMe Sexy Front Tie Top is the perfect combination of support and style. The buttery soft fabric provides a smooth feel against your skin, which is enough to make this a wardrobe staple. But that's not all, this front-tie top is great for your dance workouts because (2):
It has the perfect combination of stretch and support –

trust an 80% nylon, 20% spandex blend to provide the ultimate comfort and flexibility.

It's designed with sweat-wicking technology

to keep you cool and dry during your workout. 

It comes in a range of sizes and colors to accommodate all body types –

get it in classic black for a versatile look, or go for something bolder with pink or red leopard print.

It's super easy to care for –

simply wash on a cold cycle and hang to dry. 

It has a versatile design that can be worn both in and out of the studio –

pair it with the knee-slit leggings or wide legged pants from the same collection

It has affirmation tags –

you'll feel confident and sexy every time you put it on.  
The Bottom Line
The BetterMe Sexy Front Tie Top is the perfect support top for your dance workouts. With a quality blend of fabric, sweat-wicking technology, shape and size inclusivity, ease of care and a versatile design, you'll feel comfortable, secure and sexy no matter what the occasion.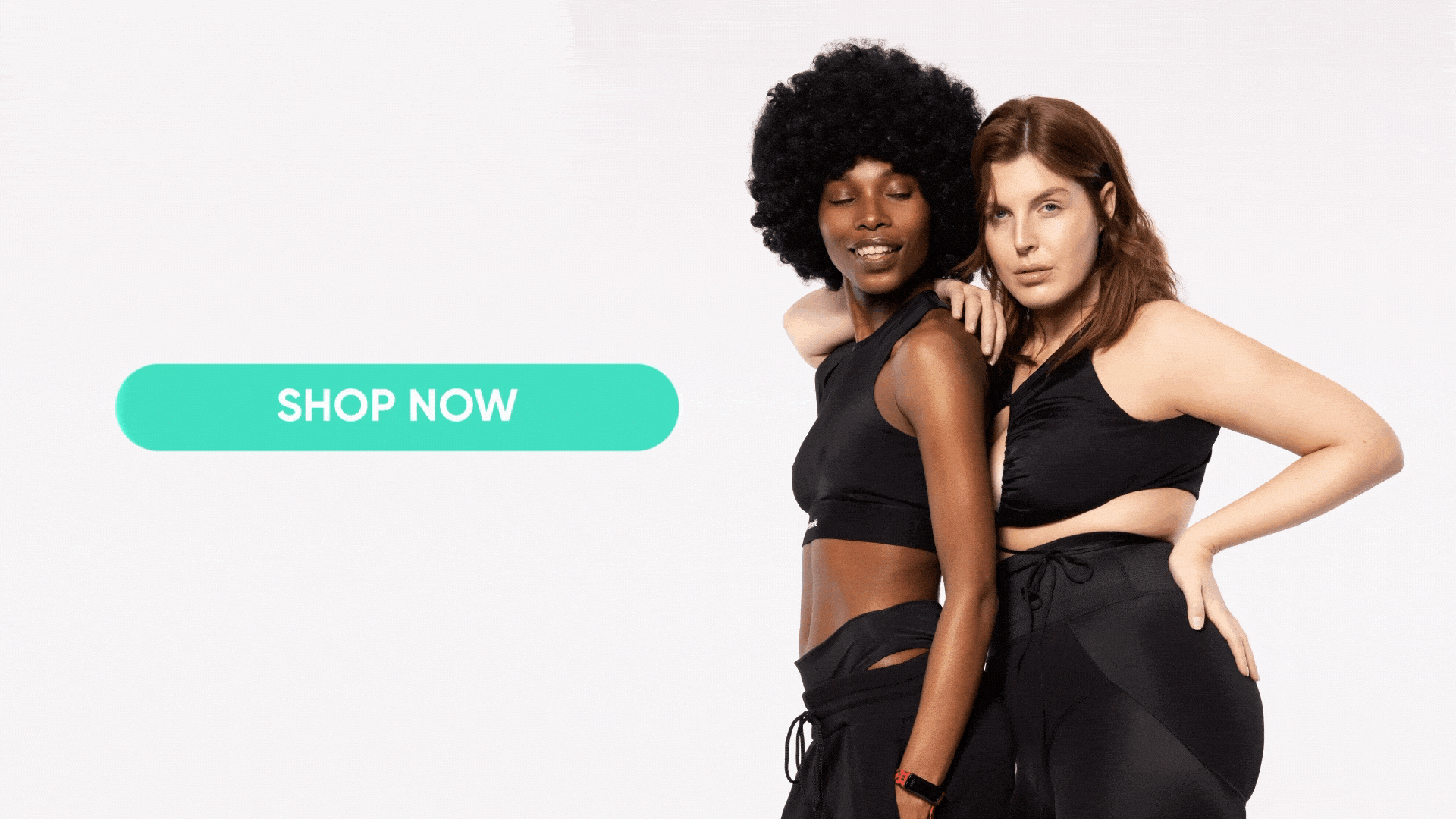 DISCLAIMER:
This article is intended for general informational purposes only and does not address individual circumstances. It is not a substitute for professional advice or help and should not be relied on to make decisions of any kind. Any action you take upon the information presented in this article is strictly at your own risk and responsibility!