Are you worried you might become a laughing stock as you groove on the dance floor? Do you feel awkward in your traditional dance attire? If you answered yes, we might be able to resolve your concerns. Dancing has been proven to readily bring out the emotions of its practitioners. Its vast array of physical and mental benefits helps support good feelings about yourself. You don't have to be a pro at all the moves. You just need a bit of confidence and good company to move and feel happy! When exploring ways to dance one's emotions, it is natural for people to wonder what clothes to wear. A pair of shaping shorts with back pockets can go a long way. The snug fit will keep curves in shape and help anyone stay flexible. The best part is your stuff stays handy in the back pockets. BetterMe has well-understood the need and brought out a pretty cool product for its prospects. With its look good, feel-good shaping shorts, you get a flattering fit that should blow your mind.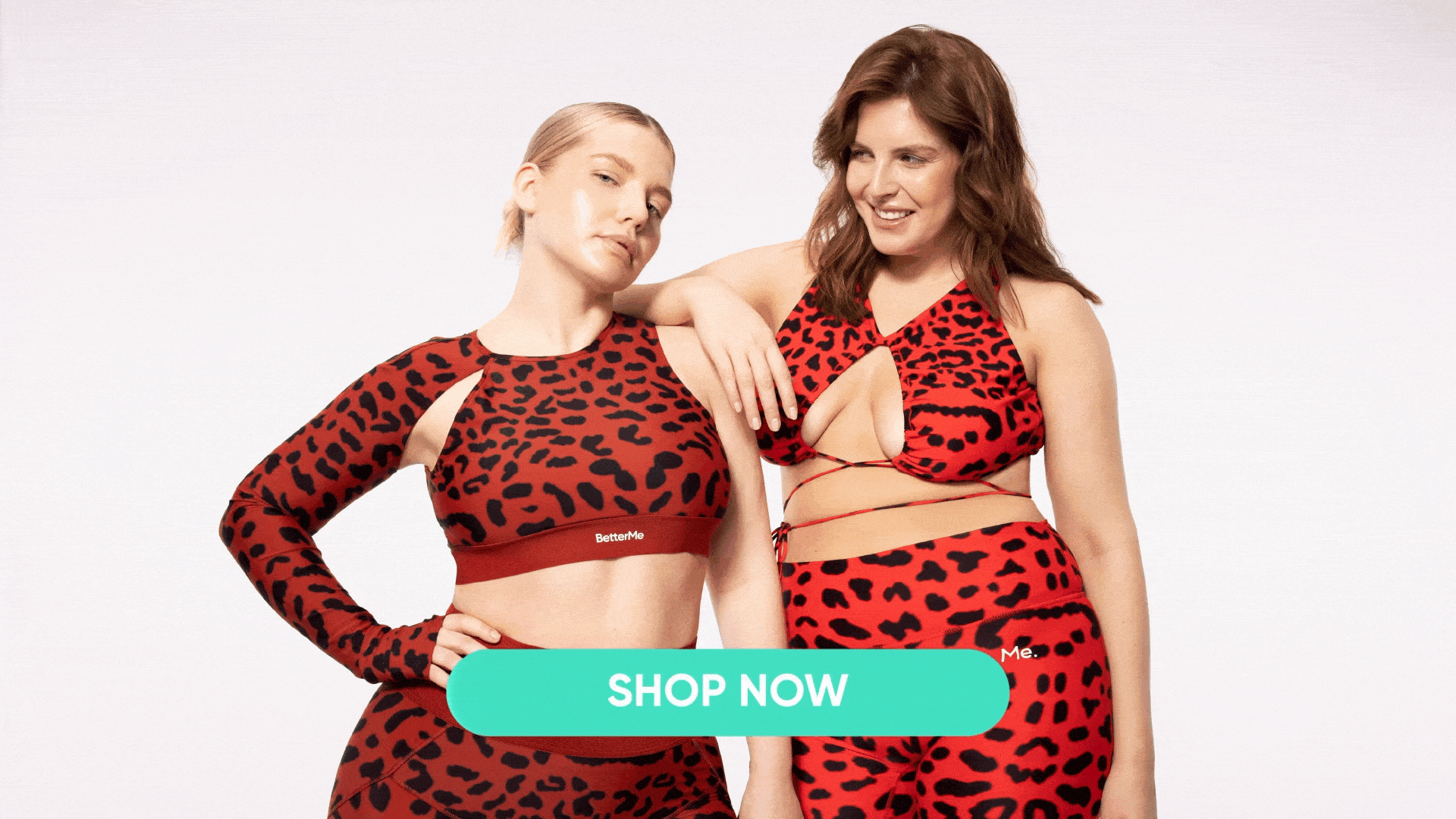 Do I Need Shaping Shorts?
Let us ask you a counter question – do you want to feel good about yourself?
Yes, right?
Shaping shorts have this magical power to make you feel comfy and happy in your own skin.
Generally, shapewear employs compression, strategic material selection, and well-placed panels to enhance your silhouette, achieving a seamless and refined contour that is ideal under any attire (1). Minimizing bulges and firming up your figure to offer a more comfortable feel while boosting your overall appearance.
Following the basic rule, shaping shorts are amazing at smoothing your thighs, hips, and torso and even covering your ribcage. There will be no need to worry about those visible panty lines. Plus, they're super comfortable and help prevent chafing.
And let's not forget that they're perfect for creating that beautiful, feminine silhouette that looks great with skirts and summer dresses. You can wear them during dance practices or just to bring more shape to your overall looks!
This shapewear could be your new secret weapon for pushing your workout to the next level. You can rock this piece at the gym and still bust out all your favorite moves, thanks to its seamless design that gives you the freedom to move.
Say goodbye to boring workout clothes and hello to your new dance BFF!
Read More: Why You Need To Invest In A Pair (Or Two) Of These BetterMe High Rise Knee Slit Leggings
How To Choose Your Shaping Shorts?
There is nothing better than shapewear when trying to shave off a few inches or smooth your physique. The market has plenty of options, each targeting a different body part.
We believe shaping shorts should be a staple in every wardrobe because of their various benefits. Here are some tips to help you find a perfect pair:
Look For Quality Materials
When it comes to shaping shorts, you will want to be sure you're investing in quality materials that will withstand wear and tear. Look for options that use high-quality fabrics and durable construction.
Consider Your Regular Clothes
You should think about the type of clothes you wear most often and what fabrics you feel most comfortable in. If you don't like the cotton feel on your skin, go for something smoother, like nylon or spandex.
Analyze Your Body Type
Knowing your body type is important to find the perfect shapewear for your figure. For all you apple-shaped pals, high-waist shaping panties are your ultimate companions. If you're a rectangle shape, you must get your hands on some butt-lifter boy shorts.
And for you hourglass people, high-waist briefs are the way to go if you're dealing with pesky bulges. Pear-shaped customers will love the smoothing power of shaping shorts, while those with a strawberry body shape will look amazing in a body-shaping cami.
Go Through The Buyer Reviews
Reviews from real people are always a deal breaker. You can better fathom the product's effectiveness by hearing the opinions of first-hand product experimenters.
These comments will allow you to understand the comfort level and flexibility of the shaping shorts. Eventually, you can choose a fit and fabric that suits your body type.
Take buyer reviews as one step of the decision process. As mentioned, each person has a different body type and preferences. Considering factors like fabric, sizes, and affordability is also imperative.
BetterMe app will provide you with a host of fat-frying fitness routines that'll scare the extra pounds away and turn your body into a masterpiece! Get your life moving in the right direction with BetterMe!
BetterMe Shaping Shorts – Good For Dancing, Sports, And More
Regular exercise is a key component of a healthy lifestyle, regardless of your fitness goals. Ensuring you're sweating out those toxins with a proper exercise routine is vital. Even a quick 20-30 minute brisk walk can work wonders if you do it right.
But let's be real – we all want to get the most out of our workouts, right? Shapewear is one of the ways to optimize your exercise goals. And no one does it better than BetterMe.
Its shaping shorts with back pockets can redefine the purpose of your exercise. Whether you dance or follow an exercise pattern, the brand can help you with everything!
Here is how these shaping shorts can help you during each kind of workout:
Enhances Appearance
Shaping shorts have got your back. Or rather, your bust, waist, hips, and thighs.
The awesome thing about BetterMe shaping shorts is that they give you an instant feminine silhouette. No need to hit the gym or go under the knife to get that hourglass figure. With this pair of shaping shorts, you can rock your daily outfits or your sexiest dress with confidence.
Improves Abdominal Muscles And Posture
BetterMe Shaping Shorts are a game-changer for your posture and back health. The super stretchy fabric provides compression that helps you stand taller and stronger. This gives you an extra boost of confidence and helps alleviate pain in your lower back and lumbar area.
Furthermore, with BetterMe Shaping Shorts, you can groove to your favorite tunes all day long without worrying about pesky backaches later.
Boosts Self-Confidence
Did you know that wearing shaping shorts can help you embrace a healthier lifestyle? It's true!
When you see your body transformed into a sexy silhouette, it can be a powerful motivator to maintain an active and balanced lifestyle. The confidence boost that comes with slipping into that slinky dress or feeling fabulous is beyond words.
So, rock that killer silhouette with confidence and take on the world like the boss babe you are!
Keeps Essentials Handy
You don't have to carry a backpack at every dance session. BetterMe Shaping shorts with back pockets are convenient because they allow you to carry small essentials, such as your phone, keys, or credit card.
You can easily store your essentials in your pockets and have your hands free to move and groove to the beats. Moreover, back pockets on shaping shorts can add a stylish touch to your outfit, giving you the best of both worlds – fashion and functionality.
Easy To Put On
You may think shapewear is a hassle and will slip and slide around once it's on, but that's not the case with BetterMe shaping shorts.
The fabric is incredibly flexible and molds perfectly to your body shape. Putting them on is as easy as slipping on your regular undergarments, but with even better results. You'll get amazing body shaping and sculpting without the hassle or discomfort you might expect from traditional shapewear.
Read More: Be Confident And Dance Better In The New BetterMe Loose Fit T-Shirt
Allows Flexible Movements
BetterMe Shaping shorts with back pockets will allow you to switch your beast mode on!
The flexible fabric hugs your body and elevates your comfort. The full-range motion allowed by this fabric doesn't hinder any movement. You can choose to dance, work out at the gym, or simply put it on as part of your all-day outfit.
You might think that shapewear is a workout no-no because it could restrict your breathing and movement, but since the time shapewear became available, things have changed quite a bit. With the right shaping shorts, you can achieve both support and comfort while getting your sweat on.
Ensure that you choose a breathable fabric and find a style that makes you feel confident and ready to conquer your workout. Keep this in mind and you'll be the queen of the gym in no time.
BetterMe has certainly surpassed all standards when it comes to shapewear. The tummy-tucking technology of shapewear combined with the ultra-smooth fabric for all-day wear helps people make bold statements. The breathable fabric is responsive to every move and helps you hit your workout goals fast!
BetterMe Shaping Shorts: Great Fits, Bold Prints, Affirmation To Your Inspirations!
One might feel a little uneasy when wearing shapewear. The way it secures your body might attract attention to the parts you want to keep hidden and may make you uneasy.
BetterMe knows quite well how to address this pain point. Its shaping shorts with back pockets are designed to give you a sleek overall appearance while maximizing your comfort. Here is all that you get in the package with BetterMe:
Great Fits
Wearing a pair from BetterMe will automatically make you feel the best version of yourself. It gives you a super flattering and clean look that is hard to achieve with traditional clothes.
Even if you choose to wear this as an undergarment, your clothes will smoothly hang on your body and you will adore how every piece looks so pulled together.
Bold Prints
The bold prints can cleverly disguise your curves. They create an optical illusion that distracts the eye from any areas that the wearer may feel self-conscious about.
BetterMe shaping shorts are available in quirky prints that look pretty cool while functioning as camouflage for the wearer. This is one of the main reasons behind their raging popularity!
Affirmation To Your Inspirations
It may seem like a far-fetched idea but once you fit into these shorts, your confidence level goes up a notch. The support provided by its tummy-tucking technology coupled with the way it encloses your whole body can boost your self-esteem and positivity.
This, in turn, will inspire you to move with confidence and feel exclusive in your own skin!
The Bottom Line
It's worth mentioning that we shouldn't always use shaping shorts or any shapewear to hide or change our bodies. Instead, we should love and accept our bodies as they are and use shapewear as a way to boost our confidence and comfort, rather than to fit in with what society deems as beautiful.
BetterMe has introduced its shaping shorts with back pockets to make its customers feel confident as they are. The shaping shorts are just one way to help you groove and be happy as you are!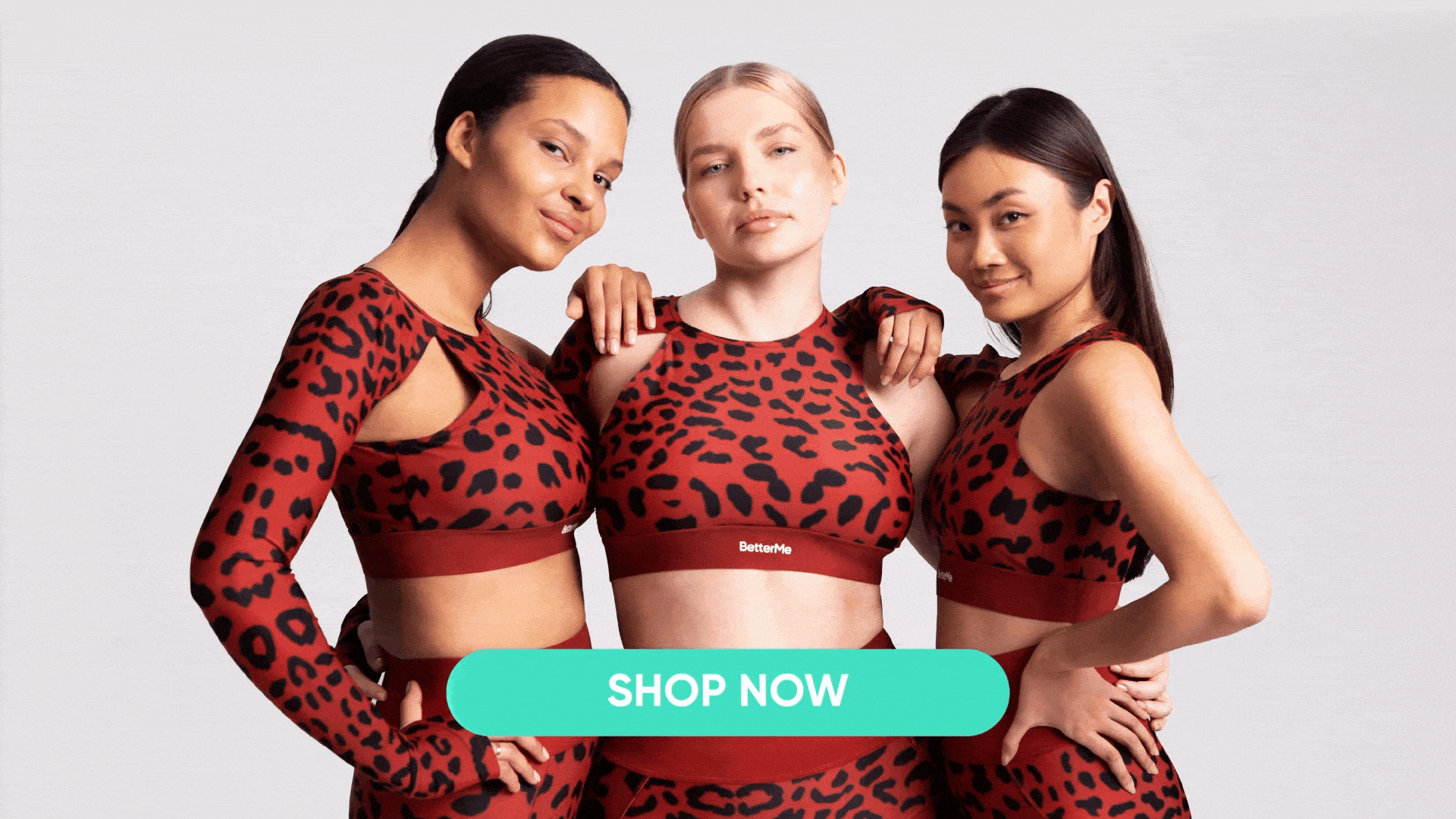 DISCLAIMER:
This article is intended for general informational purposes only and does not address individual circumstances. It is not a substitute for professional advice or help and should not be relied on to make decisions of any kind. Any action you take upon the information presented in this article is strictly at your own risk and responsibility!