Looking sexy while you workout is no longer taboo. Gone are the days when you'd be covered up to your chin in loose-fitting, drab clothing. Today's fitness enthusiasts are bolder and more daring with their fashion choices, yet still mindful of functionality. We love to see it—the girls who are pushing the boundaries, bringing style to the gym. That's why, when we designed our new collection, we had to include the BetterMe Sexy Front-Tie Support Top. This stylish and sleek top is designed for every body type, constructed with breathable fabric that will keep you cool during your workout. It also features a crisscross front tie feature that provides extra support to the bust area and creates an hourglass silhouette.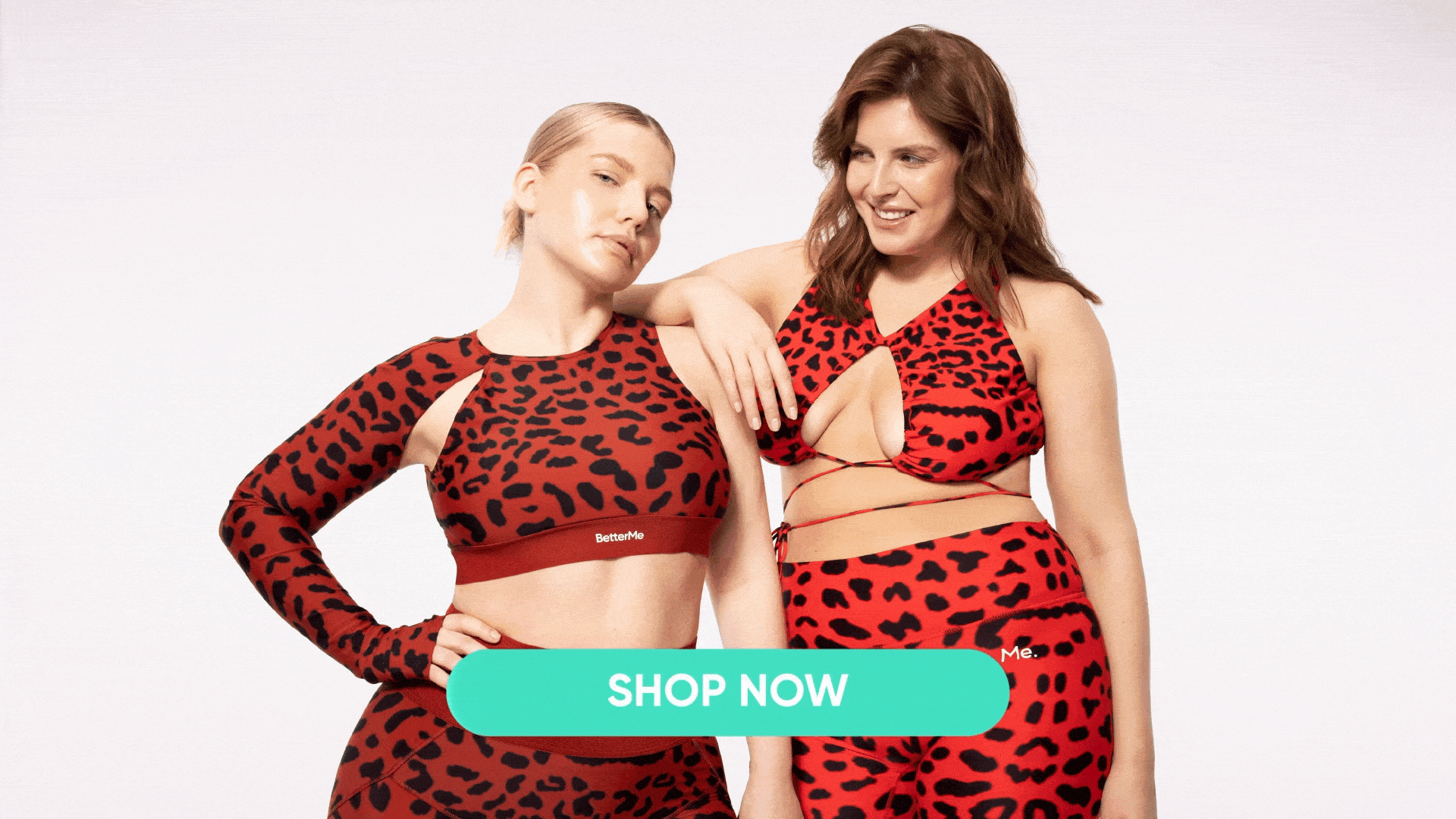 Here are 6 reasons why the BetterMe Sexy Front-Tie Support Top should be in your fitness wardrobe: 
1. One Top, All Breast Shapes And Sizes
In fitness circles, we're all about inclusion. We want everyone to feel comfortable and supported regardless of their body type or fitness goals. This is why our new top is designed to cater to breast shapes and sizes of all varieties, from petite busts to curvier figures.
Thanks to the adjustable crisscross front tie feature, this top will fit you like a glove no matter what shape or size your breasts are.
Have and A cup that you'd like to highlight? This top can do that. Or are you a DD-cup looking for better support? Our front-tie support top is sure to fit. Even the most dominant breast sizes will be supported and lifted.
Think of it like an adjustable palm, gently yet firmly cupping your breasts for added support during high-intensity activities. 
2. Motion-Friendly Design
We know that no two workouts are the same and your clothing needs to be versatile enough to keep up. That's why our top is motion-friendly and designed with high-stretch fabric, letting you freely move, as if you weren't wearing anything at all.
You might wonder, "how is support and flexibility possible?" The answer lies in its construction. We used a combination of spandex and nylon to create a fabric that moves with your body, providing you with extra comfort during all types of movements, from yoga poses to dance workouts!
Don't be fooled by the seemingly delicate fabric—it's actually quite strong and durable. To guarantee this, we've tested the top with rigorous workouts and are proud to say it stands up to all types of movements. 
3. Breathable Fabric For Temperature Control
How comfortable you feel during a workout has a lot to do with the temperature (1). That's why we made sure our top is constructed with breathable fabric, allowing air to circulate and keep you cool even during intense activities.
Forget underboob sweat, pits that feel like a sauna, and a red face. The BetterMe Sexy Front-Tie Support Top ensures you stay dry and cool even during the most strenuous workouts. You will be able to focus on achieving your fitness goals and nothing else.
Read More: Get Your Rear In Gear With BetterMe Shaping Shorts
4. Bold Print For An Eye-Catching Look
Dance class can make you confident, but with this top you could be unstoppable. Our bold prints are designed to bring out your inner diva and give you the confidence boost needed for all kinds of fitness. The leopard print adds a fierce and sexy edge, while the Classic Black is more subtle yet still creates a statement. Whatever you choose, we know you'll be feeling your best. 
5. Versatile Wear
Having one top that goes with literally everything should be every girl's goal. And that's exactly what the BetterMe Sexy Front-Tie Support Top provides. Whether you're heading to Pilates, yoga, or dance class, this top can be your go-to.
And if you're looking for something to wear outside of the gym, this top also works great with denim jeans or a skirt. The crisscross front tie is so chic that you can even dress it up for a night out. 
6. Subtle Sexiness For Extra Confidence
There's a fine line between a sexy look that exudes confidence and one that looks too over the top. And this top straddles it perfectly. With its supportive fabric, criss cross front tie, and bold prints, you'll get a subtle sexiness that will keep you feeling strong and sexy. No distractions here, just pure confidence. 
Support Tops 101: Why They Matter For Dance Workouts
Dance workout tops are an essential part of any dancer's wardrobe. The right ones can take your performance from ordinary to extraordinary, making sure that you always look your best on the dance floor.
Here's why support matters for women who like to dance:
Comfort:

The right top will provide the necessary support to help you move freely and reduce the strain on your body. A supportive top isn't sliding or shifting during a workout, so you're able to focus more on the moves and less on adjusting your top.

Protection:

The right support makes sure that the necessary parts of your body are securely held in place. This can help protect you against any potential injuries or discomfort that may occur when dancing.

Performance:

A supportive top will make sure that your body is in the correct position to perform each move correctly and with ease. It will also keep your body from becoming fatigued more quickly, allowing you to dance for a longer period of time.

Appearance:

Supportive tops provide a smooth, flattering line that helps create an aesthetically pleasing look. This makes you feel more confident in your own skin, giving you the edge you need to bring your best performance.
Whether you're looking to simply pep up your fitness routine, jazz up your diet with mouth-watering low-calorie recipes or want to get your act together and significantly drop that number on your scale – BetterMe app has got you covered! Improve your body and revamp your life with us!
How To Choose The Perfect Top For You
The beauty of women's bodies is that each one is different, so when it comes to choosing the best top for you, there's no one-size-fits-all approach. However, some tips for choosing the best support top cut across all body types.
Getting The Right Measurements
Do you know which measurements you need to know before shopping? A general small, medium, or large won't do. To get the best fit, you'll need to take your bust, waist, back width and armhole measurements.
Once you have those numbers noted, you can refer to a size chart online to get a better idea of what size is right for you.
Some knowledge on sister cup sizes is also helpful. Sister cup sizes are when two different cup sizes have the same circumference, like a 36C and 34D. Knowing this can help you when searching for a top with the right fit. 
Fabric Matters
The fabric of your top is an important factor to consider. You want to make sure it's comfortable and stretchy enough to provide you with the right amount of support. Look for fabrics like spandex, nylon, cotton and polyester blends as they provide the most support. 
Design Matters
The design of the top is also important. Look for tops with adjustable straps, support bands around your chest and a wide enough back panel to provide coverage. You can also find tops with built-in bras and cups for added support. 
Try Before You Buy
If you are buying online, make sure to read the measurements and return policy before ordering. You will want to make sure that you can easily return an item if it doesn't fit. Also, if you can, it's best to try on the tops before buying so that you know exactly how they fit.
Read More: Style In Motion: Here's Why You'll Love Wearing BetterMe Extra Support Micro Shorts
The BetterMe Front Tie Support Top: A Perfect Fit
The BetterMe Front Tie Support Top is designed to provide the perfect fit for any body shape. With its supportive fabric, criss-cross straps and adjustable tie, this top is the perfect way to stay comfortable, cool and confident while you dance. The fit of this top is designed to move with your body and provide maximum support. It's the perfect addition to any dancer's wardrobe.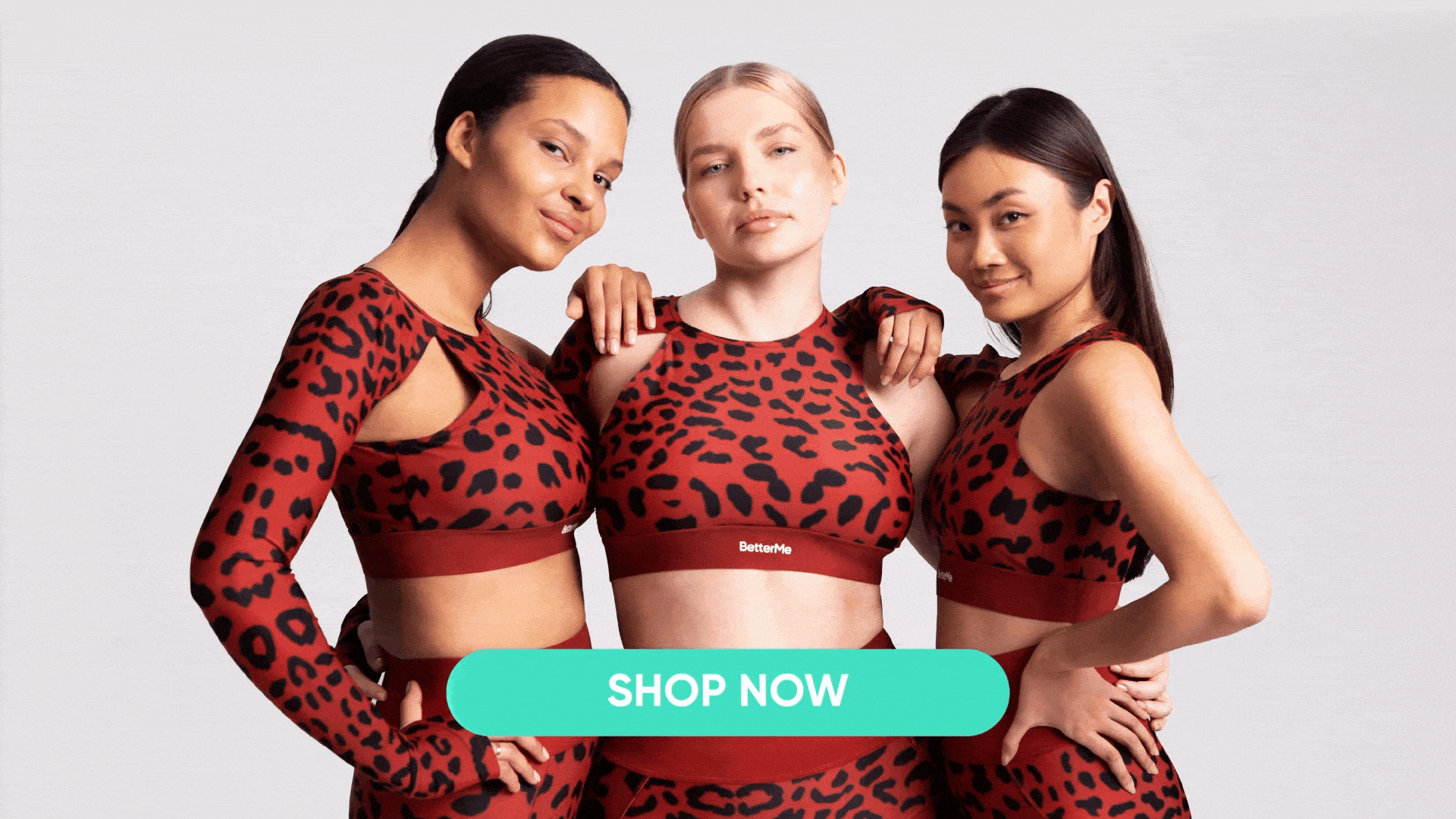 DISCLAIMER:
This article is intended for general informational purposes only and does not address individual circumstances. It is not a substitute for professional advice or help and should not be relied on to make decisions of any kind. Any action you take upon the information presented in this article is strictly at your own risk and responsibility!