When it comes to fashion, there are two main things that matter above all else – style and comfort. While some clothes can be extremely stylish and trendy, they may not fit your body right which may leave you feeling incredibly uncomfortable and insecure throughout the day. On the other hand, some comfortable clothes are cozy, but they aren't the right cut which can make you look frumpy and not put together.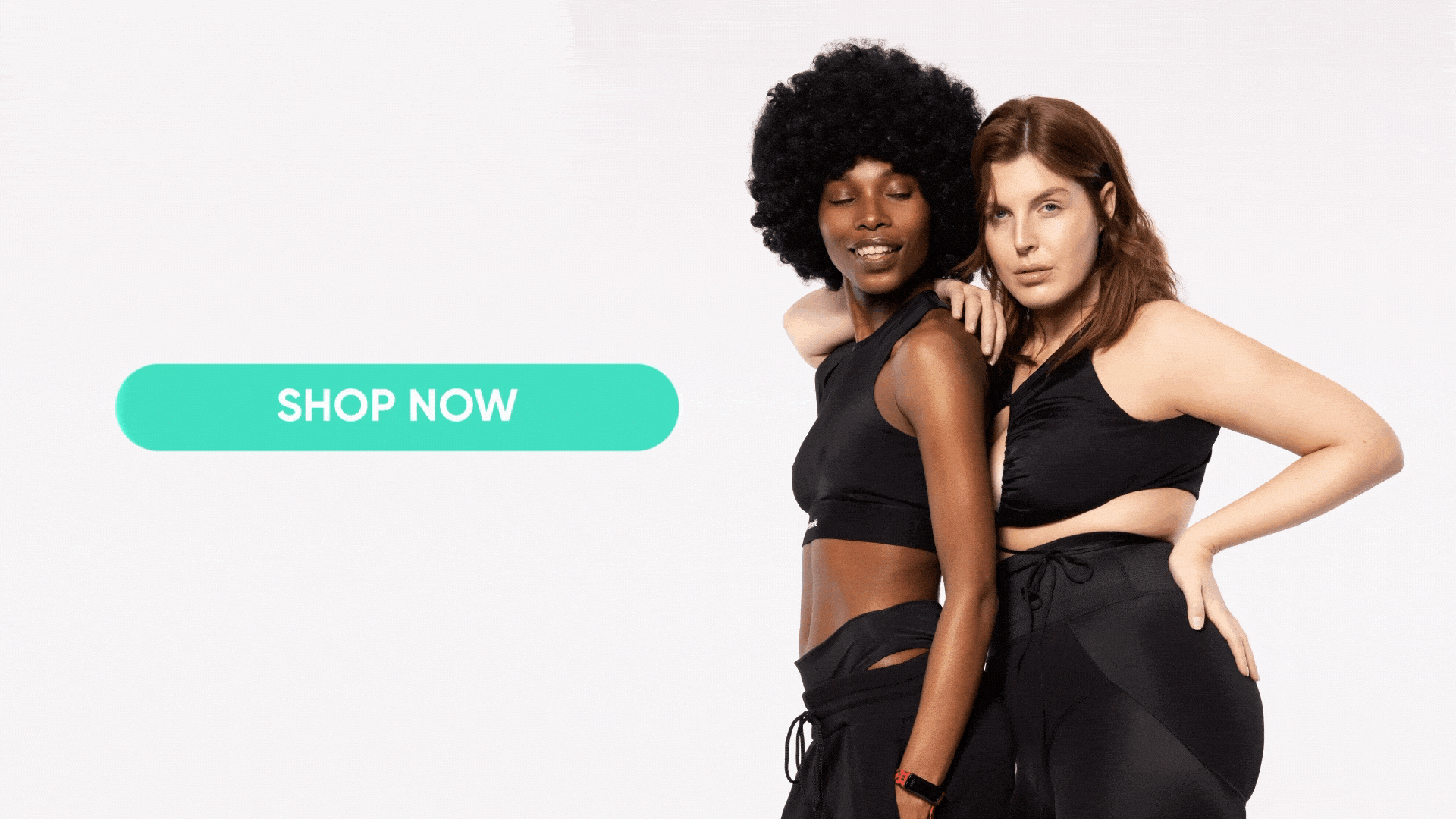 If you have been a dancer for a while, or aren't one but have at least seen people dance online, you know that dance is one of those exercises that is both incredibly alluring and a confidence booster – everyone looks good while busting a move. Another thing that we all see is just how well dressed dancers are in their videos.
While you do not need to go all out like the people you see on Instagram or TikTok, having a stylish yet comfortable wardrobe for your dance lessons can help you boost your confidence, make new friends and even dance better. A lovely free flowing sports t-shirt is one of those wardrobe pieces that every new or seasoned dancer needs.
Read on to find out why a good t-shirt matters, how to choose the right sports t-shirt for you and why the BetterMe Dance into Confidence free flow t-shirt could just be the thing that you need.
T-Shirts: An Understated – Yet Overlooked – Fashion Essential
When we think about t-shirts, most of us think about that one old t-shirt at the back of our closet that we throw on when we need to rush out to do a quick errand, or for the gym when we can't find the top half of our gym wear set, or – of it's long and soft enough – to sleep in.
While all these are great functional uses for t-shirts, these garments can be used for more. Here's why you should consider having one (or preferably) several good quality t-shirts.
Capsule Wardrobe Versatility
Tees are a great way to elevate your style – they work incredibly well for both casual as well as professional settings. Pairing a plain – or even printed – tee with jeans and sneakers works well for running errands, picnicking or simply running around with your kids. On the other hand, putting on some heels and adding a blazer takes you to cocktail hour, switching out the jeans for wide leg pants makes the simple tee appropriate for the office.
Appropriate For All Weather
Tees don't just work for warmer weather. A good quality cotton t-shirt can work in both warm and cold weather. Remember that good quality cotton is breathable enough to allow air to flow in and out during warmer months allowing you to stay cool, and cozy enough to allow you to stay warmer in colder months, without having to layer up too much.
Read More: Why You Need To Invest In A Pair (Or Two) Of These BetterMe High Rise Knee Slit Leggings
A Classic That Never Goes Out Of Style
Many fashion styles have come and gone, but the simple tee remains a favorite wardrobe staple. Since the first t-shirt shaped garment was designed in the Middle Ages as an undergarment, this clothing item has undergone an evolution in design, from underwear to outerwear, from a men's only outfit to a unisex garment, to now a staple worn in all seasons by all sexes.
Compared to other gym wear or even everyday clothing options, t-shirts are a pretty affordable and an economical way to fill in the gaps of your wardrobe without breaking the bank. 
Ps. If you can, make sure to buy quality cotton tees as they last longer (with proper care) and will save you money in the long run.
Confused on what to wear in the morning? Save yourself the headache (and sometime) by throwing on your favorite tee and building the rest of your outfit around it.
Great Conversation Starter
Most people tend to gravitate to plain tees as they are easier to style, and generally a safe fashion choice. However, if you are willing to take the chance, get a tee with a cool, fun print on it. This is a great way to make friends as the print/pattern works as a great icebreaker and conversation starter, whether at your dance class or work event.
At the end of the day a great tee can help elevate your style, give you motivation to head to your dance workout class, and even boost your confidence while out and about.
How To Choose The Right T-Shirt Fit For You
Before you run and bulk buy a couple of tees for your dance class and other sports activities, you have to be sure that you get a t-shirt that fits your body and style. Here are some tips that will make your t-shirt shopping experience that much more seamless
Tightness

– The perfect tee shouldn't be too tight that it looks like you were forcefully squeezed into it and are about to burst out of it, nor should it be too loose that it hangs off you awkwardly making you look boxy. A sports t-shirt specifically should be flowy, allowing you to move through your dance moves or exercises seamlessly.

Length

– Unless you are specifically looking for a cropped tee, your sports t-shirt shouldn't expose your belly when you lift your hands. As a general rule, the perfect fitting tee should hang lower than your hips, an inch or two below your belt-line.

Shoulder seams

– This is the almost foolproof way to tell if a tee will fit you or not. The seams of a well fitting t-shirt should:

Run along the center of your shoulder – it shouldn't hang at the back or the front

Should reach to the end of your shoulder at the very top of your arm. Any shorter means the tee is too small and any longer means it's too big.
If you do not have the chance to shop at a physical store and can only do it online, here's how to ensure that you get a t-shirt that'll fit you.
Find a t-shirt that already fits you well and lay it flat on a bed/table. The firmer the surface the better.

Using a tape measure, take the following measurements:

Sleeve length – From the outer edge of the shoulder (seam) to the very end of the sleeve.

Neck-to-sleeve length – From the center back neck to the outer edge of the shoulder seam.

Body width – Directly across the chest area, approximately 1 inch below the armhole.

Body length – From the center of the back neckline seam to the bottom of the front hem.
If you do not have a well fitting tee, take these same measurements on your body or ask someone to help you.
Whether you're looking to simply pep up your fitness routine, jazz up your diet with mouth-watering low-calorie recipes or want to get your act together and significantly drop that number on your scale – BetterMe app has got you covered! Improve your body and revamp your life with us!
BetterMe Sports T-Shirt: Feel Comfortable, Feel Sexy On The DanceFloor & In Life
If you aren't sure where to turn for the perfect sports t-shirt that works great both on the dancefloor and in everyday life, then allow us to introduce the BetterMe Dance in Confidence free flow shirt. 
This shirt is perfectly designed not only to make you feel sexy wherever you are, but the designs are sexy and pretty enough to motivate you to get off the bed and head on out to the dance floor.
Reasons To Choose The BetterMe Sports T-Shirt
Still doubtful that these are the perfect dance/every day tees for you? Here are some reasons why BetterMe is the brand for you.
Breathable Fabric
Dancing is one of the most physically intensive activities out there, especially if your choice of dance style is fast. Infact, according to Harvard Health Publishing, dance styles such as disco, ballroom and square dancing burn more calories than walking (1). In a study published in the Journal of Sports Science and Medicine in 2012, researchers found that the popular dance exercise, zumba, burns 9.5 calories per minute (3).
Burning that many calories means that you will end up sweating a lot and if you are wearing a t-shirt with the wrong material, you will end up getting too hot and basically suffocating in your clothes during the class. The BetterMe sports t-shirts are made of high quality French Terry cotton. This is a mid-weight fabric that ensures you stay cool in both hot and cold weather. It is a breathable moisture-wicking fabric that ensures you remain cool in class (2).
Fun Colors And Prints
As previously stated, the mark of a good t-shirt is in its versatility. The BetterMe sports t-shirt comes in both black as well as a red leopard patterned print. While black works well in a subtle environment, e.g a semi-casual office parts, the red leo print is perfect to boost your confidence and stand out while dancing.
Perfect Fit
Unless you are taking ballet, jazz, or ballroom dance classes, everything else calls for loose fitting clothing that is easy to move in. Loose clothing, especially in street dance styles like hiphop add an extra flair that makes your moves look even cooler which is a definite confidence boost.
The BetterMe free flow sport t-shirt is the perfect thing for such classes. Being free flowing makes it loose enough to not only be breathable, but also flow with you on the floor.
Ps. Do not mistake free flowing with a boxy unflattering look. These tees offer a cool, casual non-restrictive fit that allows movement and make you look cool no matter where you are.
Read More: Be Confident And Dance Better In The New BetterMe Loose Fit T-Shirt
Multiple Sizing Choices
Nothing disappoints more than coming across a cool brand of athleisure, only to find out that they carry limited sizes. Thankfully, at BetterMe, these sports t-shirts come in a range of sizes – from XS to XXXL. Not only can you find something for your body type but you and your best girlfriends can all find your sizes helping you match for class.
Affirmation Tags
The brains behind the Dance into Confidence collection understand that mental health is just as important as physical health – if not more. While we would all love to wake up everyday ready to take on every challenge that presents itself, some days our brains just aren't up to it. This is where the affirmation tags come in.
Affirmations are positive statements that can help you to challenge and overcome self-sabotaging and negative thoughts. They have the power to motivate you to work on your goals, can help you concentrate better on your tasks, build a new belief system, increase positivity in your life, and even help you regain or increase your self-confidence.
These little affirmation tags on the BetterMe sports t-shirt may be just the push you need to help you get out of bed, the house and take on the day. Whether you will be running errands, attending your first dance class, or showcasing your routine in front of your class, this little tag can act as an encouraging voice at the back of your head urging you not to give up and do your best.
The Bottom Line
A loose fit sports t-shirt is something that everyone deserves to have in her closet. A fantastic investment that works great for standing out in dance class, going out and simply running errands, it is a purchase that you will not regret making. Check out the BetterMe website to get yourself one ( preferably several) free flow sports t-shirts and stand out wherever you go!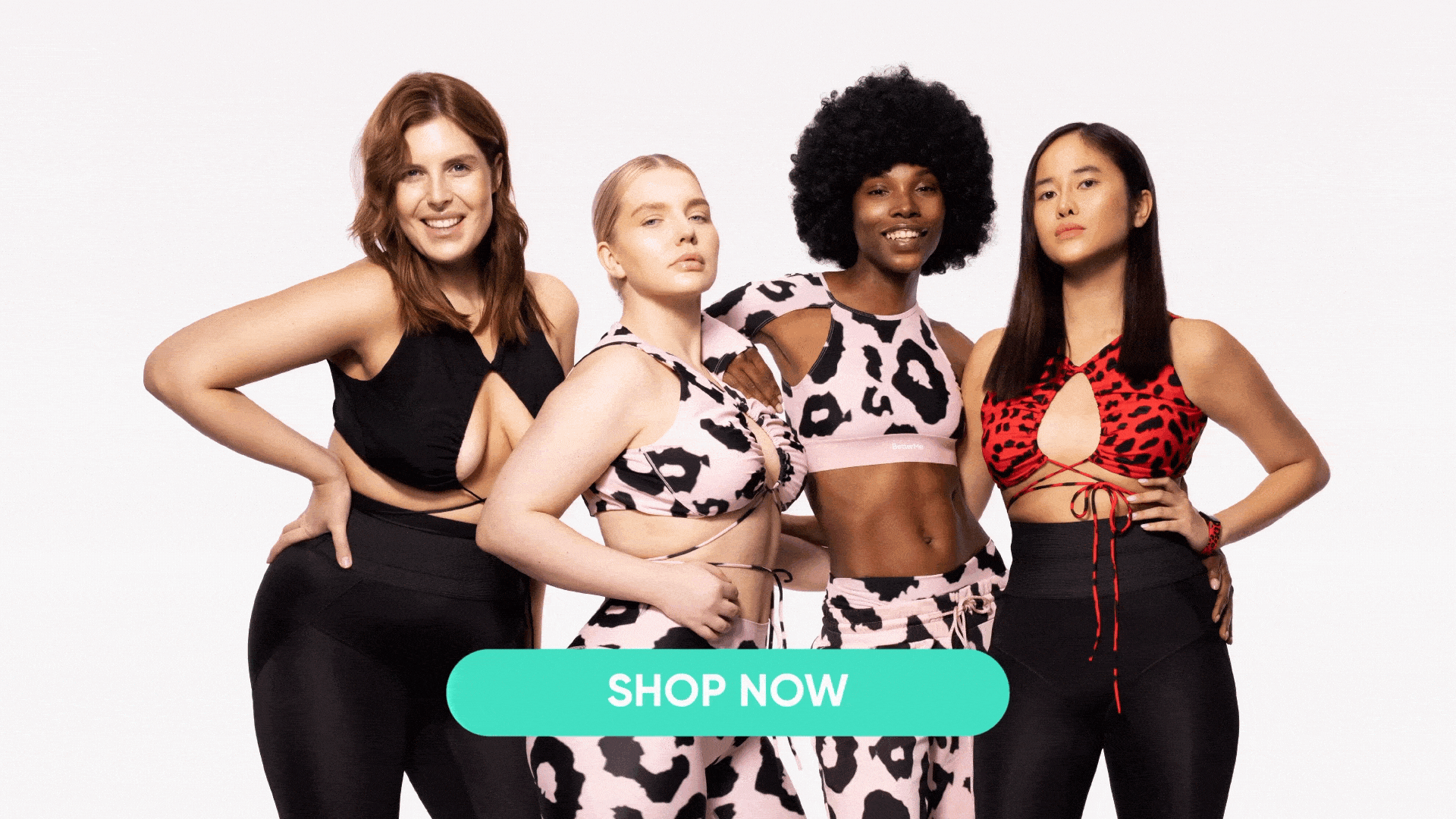 DISCLAIMER:
This article is intended for general informational purposes only and does not address individual circumstances. It is not a substitute for professional advice or help and should not be relied on to make decisions of any kind. Any action you take upon the information presented in this article is strictly at your own risk and responsibility!