Are you tired of boring, shapeless shorts that do nothing for your derriere? The time to say goodbye to all such worries is now. BetterMe shaping shorts could be just the thing for you, with back pockets to lift you in all the right places and provide you with the freedom you need during your dance sessions. It's no longer enough to just look good after a workout. Thanks to activewear advancements, you can look good while in the gym too. With promises of contouring behinds and flattening tummies, compression garments have become all the rage. While research has yet to prove that these garments enhance athletic performance definitively, some smaller studies suggest that they may have post-workout benefits, such as reducing muscle soreness and fatigue (1). So, don your favorite pair of compression shorts and hit the gym confidently, knowing you will look great and feel exuberant! We should continue claiming shaping shorts with back pockets is a must-have. For starters, let's take a quick look into what they are.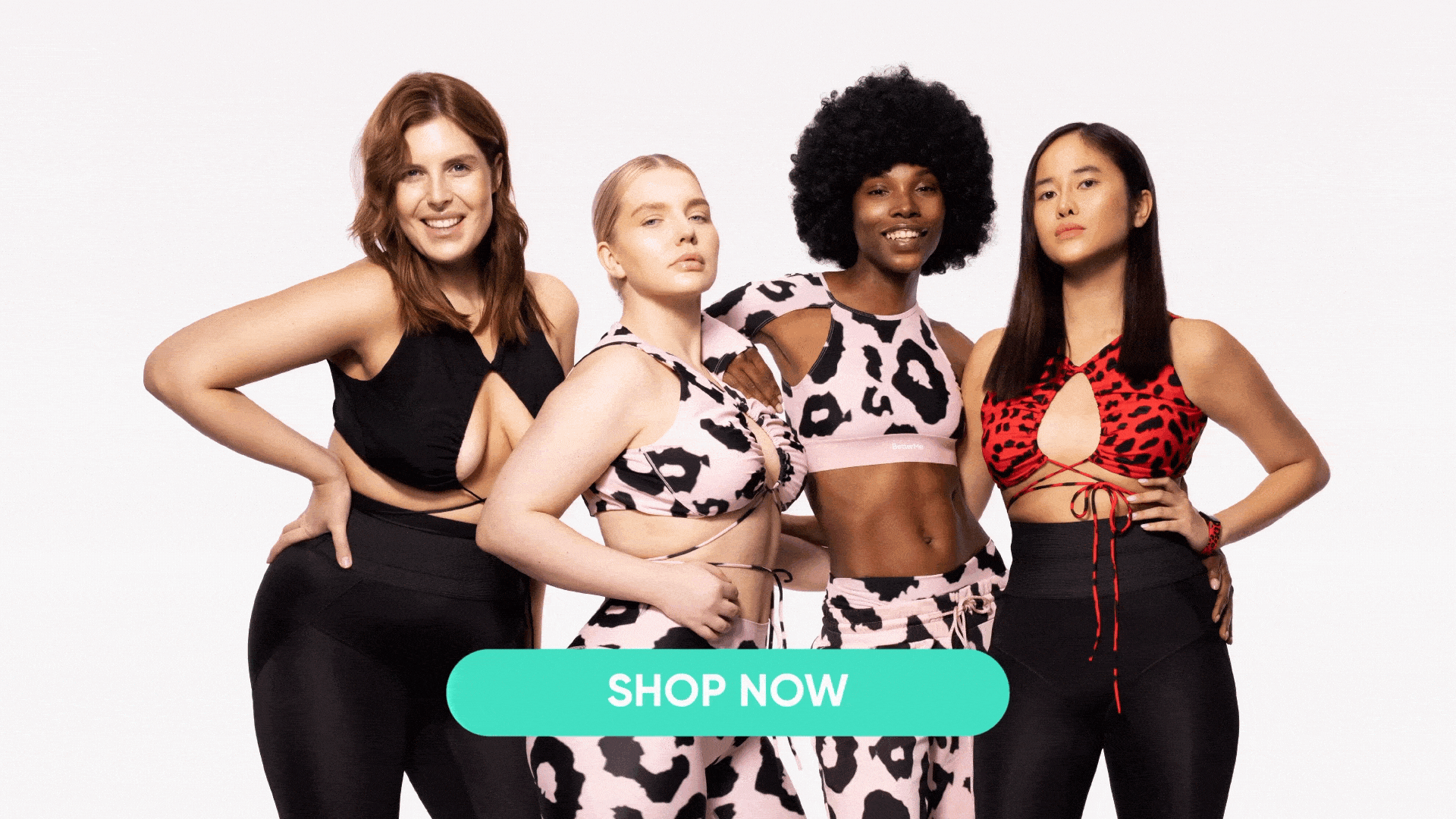 Shaping Shorts: What Are These?
The relationship between dress and the body is inseparable, and physical fitness has always been a factor in modern fashion. Though sportswear for activities like hunting, tennis, swimming, and bicycling has a long history, clothing designed specifically for indoor exercise didn't always have a place in wardrobes.
When choosing an attire for dance practices, ensuring the wearer can move easily and fluently is crucial. The outfit should not hinder movement, and the dancer should not feel any pressure points or worry about any clothing falling off.
Unlike couture, which focuses on intricate design and detail, dance attire must be visible from afar. In dance, the attire must also respond to the performer's movements, with how it moves being just as important as how it looks from afar.
Over time, dancing has evolved into a powerful means of self-expression. Although casual activewear and sneakers still dominate, recent collaborations between hip-hop artists and major sportswear brands have marked a new era of hip-hop and high fashion.
This shift has blurred the lines between classic hip-hop fashion and mainstream style. In the end, hip-hop is a state of mind. The individual wearing the clothes imbues them with hip-hop style rather than the other way around.
Dance attire that frees you from both physical and psychological boundaries has become a top priority.
That's why we designed the Shaping Shorts with Back Pockets – the perfect balance of fashion, function, and freedom. The one wearing these shorts feels empowered and confident on the dance floor, ready to showcase their moves without any restrictions holding them back. 
The added feature of back pockets also adds functionality to the shorts, providing a convenient place to store your phone or other small items while you groove.
Read More: Style In Motion: Here's Why You'll Love Wearing BetterMe Extra Support Micro Shorts
Are Shaping Shorts Right For Me?
A good quality shaping short can make a huge difference in the way you look and feel while moving on the dance floor. Considering whether or not shaping shorts would work for you and provide the necessary functionality is natural.
If you are thinking along the same lines, the following factors will help you choose the right shaping shorts for yourself:
Tip # 1 – Look For The Right Size
Many of us believe that wearing a smaller size of shapewear will make us look slimmer, but this is just a myth. In fact, opting for a size smaller than your actual size can make you look bigger and create unsightly bulges, causing discomfort. And when you're uncomfortable inside, it shows on the outside.
Choosing shapewear that is the right size for you is important because these garments are designed to cater to each size, working their magic accordingly. Don't fall for the temptation to size down. Instead, choose your accurate size to get the best possible results from your dance sessions.
Tip # 2 – Analyze Your Body Shape
Understanding your body shape is crucial when choosing shaping shorts. You could have an hourglass, rectangle, pear, apple, or triangle body shape. Hence, selecting shapewear that complements and flatters your unique figure is key.
For instance, if you have a slimmer waistline than your bust and hips, you likely have an hourglass body shape. In this case, a waist cincher or high-rise briefs would be suitable for accentuating your waistline. Alternatively, a full-body suit could be used to tone your entire body. By selecting shorts tailored to your body shape, you can achieve the desired look and feel confident in your skin.
Tip # 3 – Spot Your Target Areas
Just a friendly reminder that when it comes to picking the perfect shapewear for your body, you are the expert! No salesperson or friend can tell you exactly what would work best for you. Take time to analyze your body and identify the target areas you'd like to smooth and shape the most.
Is it your bigger bust, protruding tummy, heavy thighs, or leg cellulite? Once you know your target areas, selecting the right shaping shorts will be much easier.
Looking for a way to break the vicious cycle of weight loss and tone up all the jiggly parts? Watch the extra pounds fly off and your muscles firm up with the BetterMe app!
Pros And Cons Of Shaping Shorts
Are you contemplating whether or not to select some shaping shorts? If you're unsure and need some guidance to make a decision, look at the following pros and cons to weigh your options:
Pros
Boosts Self-Confidence
Shaping shorts do more than just smooth out the appearance of extra flab. They can also provide a significant boost of self-confidence to the wearer. Shapewear works by holding the tummy in and supporting the lower back, promoting good posture and helping the wearer feel more confident and poised.
Consequently, wearing shaping shorts can lead to a more positive self-image and a greater sense of comfort and ease in daily activities. Overall, shopping for some shaping shorts can be an excellent way to feel more confident and comfortable in your own skin.
Easy To Pull
Unlike other types of shapewear that can be complex and difficult, shaping shorts can be worn like regular pants. All you need to do is pull them on and adjust them to fit your body.
Once you put them on, you'll be amazed at how smooth and streamlined your figure looks. This makes shaping shorts a quick and easy way to enhance your silhouette and boost your confidence without any hassle.
Body Stays Intact
Shaping shorts are an excellent option for anyone looking to keep their wobbly bits in check. Their form-fitting nature helps keep everything in place, even when the temperature rises to sweltering levels.
It doesn't matter if you're self-conscious about your stomach, thighs, or buttocks. Shaping shorts can offer gentle compression that smooths out any bulges and creates a more streamlined figure. Plus, they're designed to be comfortable for all-day wear, so you can enjoy the benefits of shaping shorts without feeling constrained or uneasy.
Cons
Adjustment Needs Time
Putting on shaping shorts may require time and patience, but it's not complicated. The key is taking it slowly and properly adjusting the shapewear.
Tucking in any excess flab in the right places while pulling the shorts up can help to create a smooth and streamlined appearance without any visible bulges or lumps. With some practice, you can easily put on shaping shorts and enjoy the maximum benefits of them.
Bathroom Breaks Need Planning
Wearing shaping shorts requires some forethought when it comes to bathroom breaks. Because the shapewear fits closely to the body, they can be more challenging to remove than regular clothing. Having a plan before wearing your shaping shorts is always a good idea.
Read More: What Can BetterMe Band Do To Improve Your Health?
BetterMe Shaping Shorts: Feel Good, Look Even Better
Finally, you've made up your mind and decided to take the plunge into the world of shaping shorts. But wait, don't just settle for any old shapewear. You need the best, so check out BetterMe shaping shorts. Here are some reasons you will instantly fall in love with this line (2):
Breathable Fabric
This shapewear features shaping zones that target the stomach. It has a comfortable fabric to provide overall support.
Do you know what's super rad about this fabric? Not only is it stylish, but it's also a real breath of fresh air! It stays chill even when you're hustling and bustling after your pup or chasing your significant other around the kitchen.
Back Pockets Are Convenient
Besides shaping, these shorts are also pocket-full of awesome!
The back pockets are like mini backpacks, perfect for stashing your phone and wallet while on the go. And let me tell you, these pockets don't just add function. They also add major style points. They're like the cherry on top of an already amazing sundae.
Offer Full Range Motion
Do you know what they say about shapewear? It's like a hug that's too tight. But fear not, my friend!
Thanks to some serious technological breakthroughs, shapewear is now comfier than ever. The one thing that hasn't changed is its mission – to make you look and feel like a million bucks. That said, go ahead and twirl to your heart's content. With BetterMe Shaping Shorts, you'll always feel like a superstar.
Trendy And Colorful
The sleek and stylish patterns are seriously out-of-this-world, and they're guaranteed to make you feel like a million bucks as you dance around town. The snug fit is not only super flattering but also boosts your confidence.
And if you really want to turn heads, pair them up with a matching top for a quirky contrast that's sure to make a statement. Trust me; you will be the envy of all your friends with this trendy pair!
If you tend to let yourself off the hook, raise the white flag when things get tougher than you expected, send yourself on an unconscious binge-eating trip – BetterMe app is here to help you leave all of these sabotaging habits in the past!
BetterMe Shaping Shorts' Specifications
Sizes – A Diverse Size Range
The shorts are offered in various fits and sizes, encompassing XS through 3XL. This enables you to select a size that best suits your preferences.
To assist you in choosing the appropriate size for your physique, please refer to the size chart on the BetterMe product pages.
Colors – Opt For Your Favorite Hues
These shorts come in funky colors and groovy prints that'll have you feeling like a dancing queen (or king)!
You can let your imagination run wild and mix and match with your fave tops to create a unique look that will turn heads on the dance floor. Whether you're looking for sleek and stylish monotones or feeling daring with eye-catching shades, these shorts have your back (and bottom) covered.
Flexible – 24/7 Comfort
The seamless fabric of this undergarment will render it completely invisible, no matter how snug your clothing may be. It also grants the wearer the freedom of movement and breathability they need, providing a sensation of protection and support so comfortable you might even forget you're wearing it.
The Bottom Line
BetterMe Shaping Shorts are the real deal in giving you that magical boost you need to look and feel your absolute best.
Trust us when we say these shorts are a true attitude lifter. How they shape and flatter your figure will have all eyes on you, and you'll radiate confidently. It's amazing how a comfortable body shaper can work wonders, making you feel like a superstar.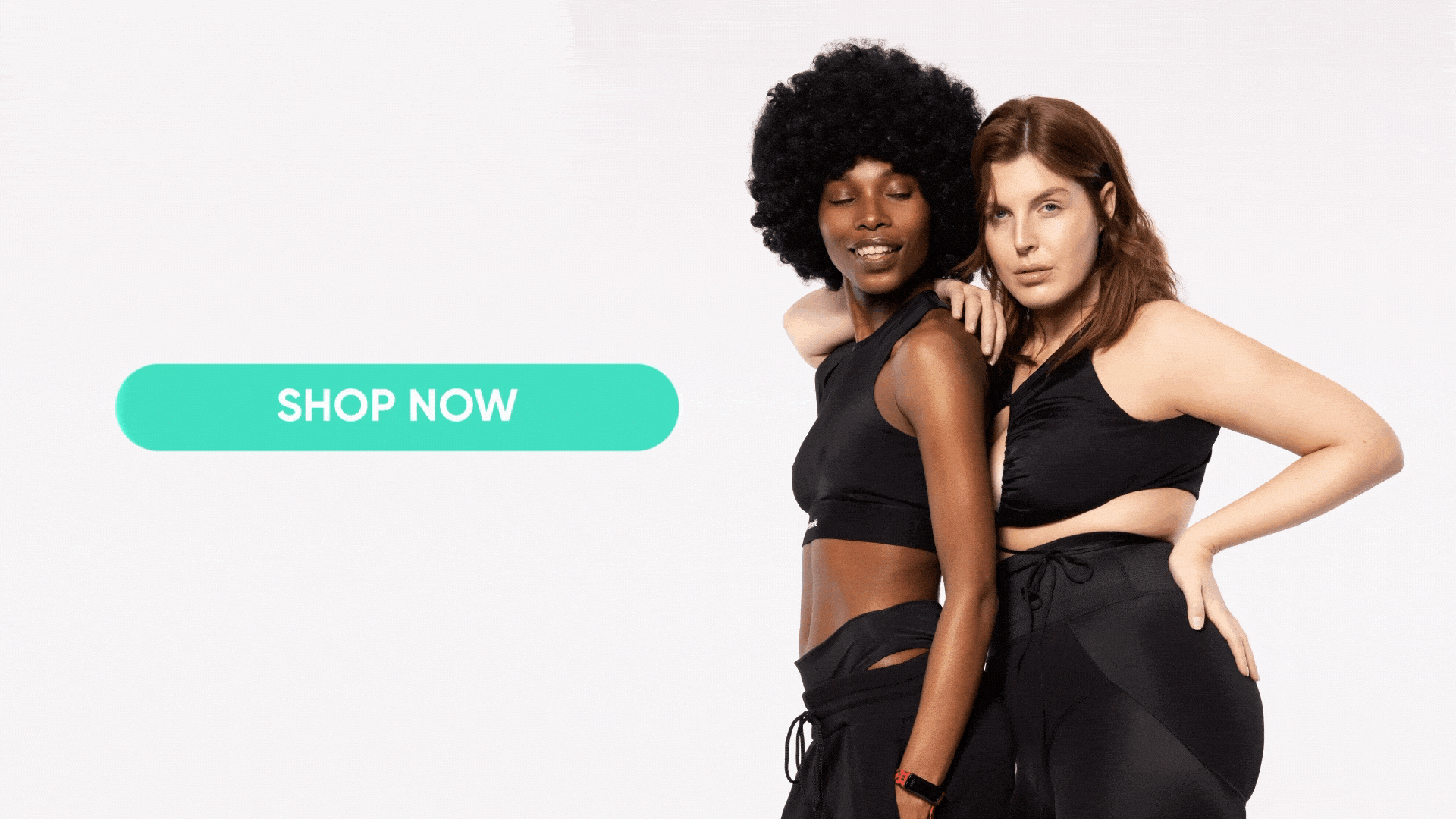 DISCLAIMER:
This article is intended for general informational purposes only and does not address individual circumstances. It is not a substitute for professional advice or help and should not be relied on to make decisions of any kind. Any action you take upon the information presented in this article is strictly at your own risk and responsibility!