Are you tired of wearing skinny clothing on a daily basis? If you're reading this description, then your answer is a definite yes. Flares, bell bottoms, and simple skinny skirts and jeans no longer feel comfortable. You desire to free yourself from that sticky piece of fabric on your legs. Thankfully, fashion moves in different directions every year and wide leg tummy control pants are ready to please our eyes and bodies again. This description presents the new collection of comfy dancing wide leg pants: returning trend with max comfort. You'll learn more about this type of pants and the reasons to add them to your cart today. Look stunning in the new eye-catching tummy control wide leg pants.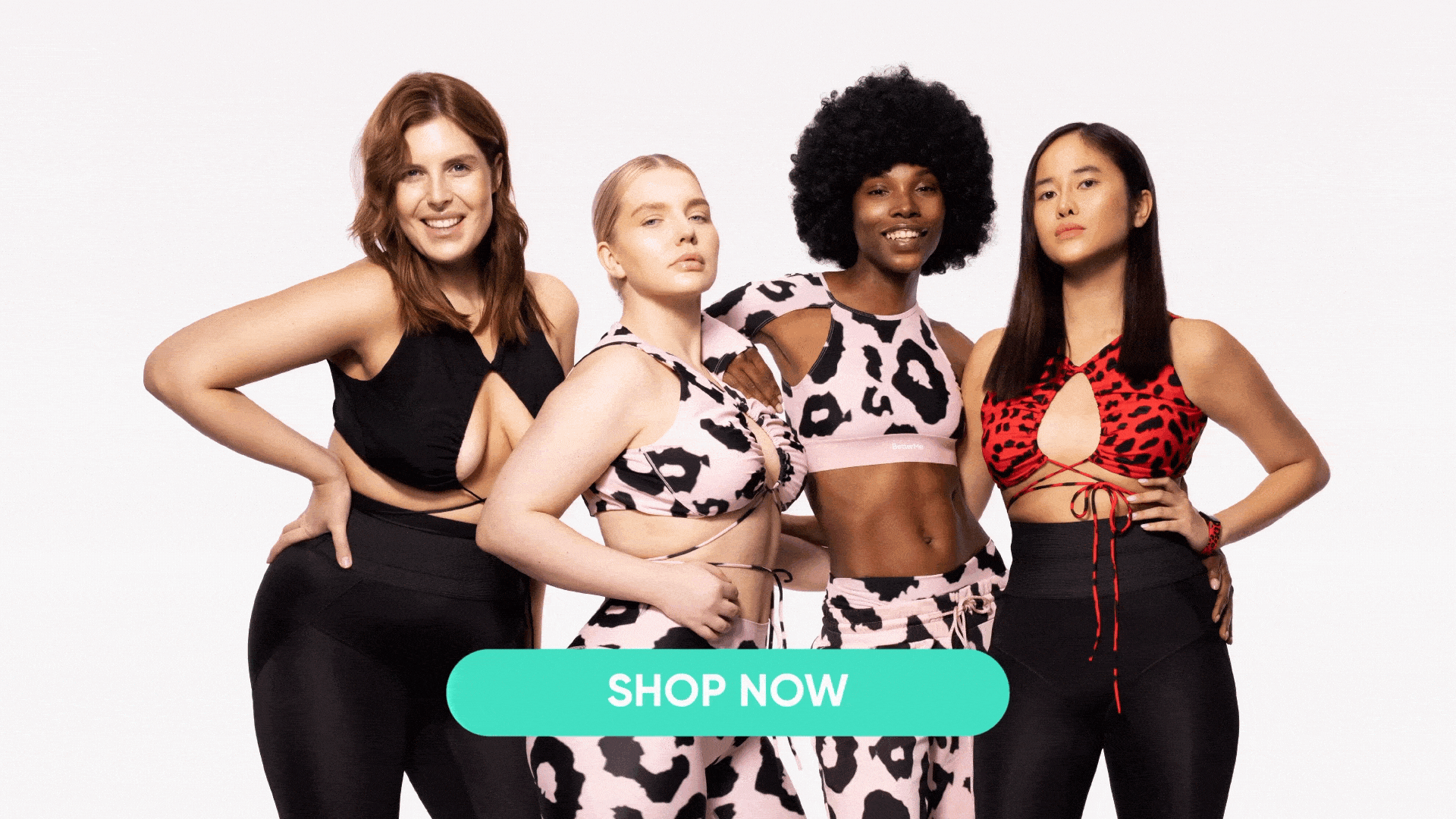 What Are Wide-Leg Pants?
Imagine the pants where you can freely enjoy all kinds of actions: walking, running, dancing, or even climbing. Wide leg tummy control pants, also called Palazzo pants, fit on the waistline and flare out from your hips. This allows them to create volume around your ankles. 
You'll fall in love with these types of pants for three reasons: 
You're free in your movements. If you're a dancing enthusiast you feel no restrictions when moving your body. Are you a freestyle or a hip-hop fan? Don the pants and get yourself moving freely. 

You'll look absolutely stylish. Tummy control wide leg pants fit both loose and skinny sweaters, blouses, and tank tops. Your job is to experiment with shapes and colors. 

Your legs will look longer.

Womens wide leg pants and tummy control create the illusion of elongating legs. This adds another spiciness to your looks. 
How Many Types Of Wide-Leg Pants Exist?
There are many styles of tummy control wide-leg pants, including:
Wide-leg jeans:

Dress up or dress down with wide-leg jeans. Get yourself a casual look with light-wash wide-leg jeans and a crop top. 

Wide-leg jumpsuit:

Offering a streamlined and cohesive look from top to bottom, a  wide-leg jumpsuit can be a great alternative to summer or formal dresses.

Wide-leg dress pants:

Wear wide-leg trousers and tie-fronts to the office. These comfy wide-leg pants give you a dramatic look with a relaxed fit.

Wide-leg loungewear:

Wide-leg tummy control pants, made of breathable and stretchy fabrics. They are perfect for lounging or physical activities. You can find wide-leg sweatpants and wide-leg yoga pants for dancing, yoga, pilates, and more extensive workouts. Put on wide-leg pajamas for a peaceful sleep.
Read More: 6 Reasons To Add The BetterMe Sexy Front-Tie Support Top To Your Sports Wear Collection
What Body Type Can Wear Wide-Leg Pants?
Unlike other types of pants that might require a certain body type, wide-leg dancing pants can fit any type of body. No matter whether you're short or tall, chubby or slim, tummy control wide leg pants can highlight the most flattering areas and camouflage those you prefer to hide. 
How Do You Style Wide-Legged Pants?
Have you ever bought a piece of clothing that would fit only one specific attire? For example, a skirt that fabulously suits one type of blouse, or pants that may add to only one leather jacket? 
Sometimes it's all about the risky colors or the shapes that don't look good with other garments.
Amazingly, there is no such issue with wide-legged tummy control pants since they may accompany you to various events, beginning from the dancing class to the night out at the lavish club. 
There are 5 essential ways to style your tummy control wide-leg pants:
Highlight curvy hips

. In the shop, choose wide-leg pants that are fitted at the hips. This will put an eye-catching emphasis on your hip curves.

Create the illusion of longer legs with a high waist.

Full-length, high-waisted pants are ideal for petite people. They create the appearance of a long pant leg.

Jazz up your looks with high-heels.

Pairing wide-leg pants with high heels and accessories will not only make your legs look longer but bring elegance to your "flat shoes" routine. 

Emphasize your waist.

Create a smooth silhouette by wearing

a crop top or tucking in a T-shirt. If you enjoy a business-casual look, you may tuck in a collared shirt or button-down. 

Bedazzle others with vibrant colors

. A statement coat paired with wide-leg pants produces a fashion-forward look. For the dazzling-casual look, you can wear a denim jacket and a blazer as workwear. Cropped jackets also perfectly complete tummy-control wide-legged pants.
If you wish to free yourself from all the extra pounds that have been weighting you down for way too long, start using the BetterMe app and overhaul your entire life!
What To Wear With Wide-Leg Pants?
Ladies adore wearing wide-leg pants since they can give the illusion of long legs and an hourglass figure. Features of wide-legged pants allow all kinds of women to wear them on any occasion and match pants with various types of garments. 
Check out the list of clothes you are free to pair with tummy control wide-leg pants:

Cardigans

Coat

Pullover

Plain T-shirt

Denim Jacket

Tube top

Tank top

Cropped jacket

Blazer

Sweatshirt

Plaid shirt

Matching jacket

Statement top

Trench coat

Leather jacket
You can match palazzo pants with all kinds of shoes. However, make sure they aren't too long when combined with flat shoes.
The juiciest part is, of course, pairing your tummy control dancing wide-leg pants with a tank top. Thus, you'll bedazzle everyone not only with your dancing moves but stunning looks. Plus, with the free moves you can dance more. This can benefit your heart, make you stronger, and balance your coordination (2).
What Is The Measurement For Wide-Leg Pants?
BetterMe store provides all kinds of sizes that ensure light movements and enjoyable sensations:
| Item | Gender | Sizes | Colors | Fabric |
| --- | --- | --- | --- | --- |
| Wide leg pants with tummy control pad | Woman | XS-XXXL | Black | French Terry 250gsm (cotton) |
| Wide leg pants with tummy control pad | Woman | XS-XXXL | Red Leo | French Terry 250gsm (cotton) |
Length guide:
| Length | Full | 7/8 |
| --- | --- | --- |
| Inseam (cm) | 71-74 | 54- 56.5 |
Before choosing the right length, think about the shoes you're planning to wear with these pants. Flat shoes or heels require a different length.
Read More: Get Your Rear In Gear With BetterMe Shaping Shorts
How To Choose The Right Size Of Wide-Leg Pants?
There are some women who still prefer buying garments offline because they fear choosing the wrong size. If you are one of them, no worries, we've all been there. You need to understand that if you measure yourself at home properly or visit the seamstress you have a bigger chance to purchase the right size. 
Wide-leg tummy control pants can flatter any body type. Search for pants with a high waist and a flowing leg that falls straight from the hips. Your pants should be comfy, so don't bother buying too tight or too loose pants as they look unflattering. 
Measure yourself at home, ask your friend or a relative, or go to the tailors to figure out your perfect size.  
Here are a few tips on how to measure yourself: 
Waist. Start by measuring around your waistline at the belly button level. 

Hips. Measure out around the full part of your body at the top of the leg.

Inseam. Take off your shoes and measure from the crotch seam to the floor. 
Jot down all your measurements and trek to the online BetterMe store to choose the right size for dancing wide-leg tummy control pants. 
Why Should I Purchase Tummy Control Wide-Leg Pants In The BetterMe Store?
If you enjoy dancing then you might know how excruciating it is to choose the right dancing outfit. This is because it should not only be comfortable and free out your movements but also simultaneously enhance your appearance. 
Dancing is a special activity that may combat brain aging and promote better overall wellness (3). Moreover, 10 minutes of leisure activities per week may reduce the risk of death by protecting brain and cardiovascular health (1).
Thus, whether it's your hobby or profession, you literally save your life by dancing. 
The variety of wide-leg pants on the internet is mind-blowing and a tad confusing. Too many colors and prints play with your mind like a fiddle.
If you're looking for super comfy and bright wide-leg pants then the BetterMe store is the right place.
The Betterme store offers an exclusive collection of tummy control wide-legged pants for workouts, running, strolling, and especially dancing. 
Let's grasp the main features and benefits of this wide-leg pants collection. 
Boost Your Confidence Now With Tummy Control Wide Leg Pants
Put on chic tummy control wide leg pants, get on the dance floor, and bedazzle others with fearless moves. These easy-to-wear pants will flatter your shape, boost your confidence, and play with your looks the way you want. Conquer self-doubt, pair your wide-leg pants with versatile garments to look amazing at any season of the year. 
Description/Features:
Breathable, soft cotton 

Sewn in tummy control

Elegant and flattering mid-rise fit 

Drawstring waistband 

Tummy control pad 

Convenient deep pockets 
Benefits: 
Enjoy a full range of motion for all types of choreography due to soft and breathable fabric. 

Get the irresistible shape looks with a sewn-in tummy control.

Pair tummy control wide-leg pants with different garments and shoe styles. 

Feel free to indulge in all kinds of moves with a drawstring waistband. 

Keep private things in your deep comfy pockets. 
Material:
You can't boost your confidence with the wrong material. What is the wrong material? It is the piece of fabric that provokes itching or irritable sensations. This happens when people purchase clothing made of cheap fabrics. Yeah, the price is enticing but is rash and scratching really worth it?  
The boost into confidence collection of wide-leg tummy control pants in our store offers high-quality materials: 
80% nylon, 20% spandex

Sweat-wicking, chafe, and odor-resistant

High breathability

Soft, comfortable, stretchy
If you wish to free yourself from all the extra pounds that have been weighting you down for way too long, start using the BetterMe app and overhaul your entire life!
How To Take Care Of Wide-Leg Tummy Control Pants?
With proper care, you can relish the dancing moves for a long time. Here is the list of things you don't want to do with your wide-leg pants. 
Bleaching. Since these pants include spandex, bleaching them will ruin the material. 

Tumble dry high. Drying your tummy control wide-legged pants on high heat can damage them instantly. Instead, switch to a low heat drying which is around 125 degrees Fahrenheit and is designed for delicate items. 

Ironing. This process may also damage this pants collection. 

Clean drying. The fabrics of wide-leg pants may deteriorate during the dry cleaning process. 
Wrapping Up
Buying tummy control wide leg pants provides all kinds of benefits: you can match them with different garments and shoes, therefore changing your style; enhance your confidence, and indulge in bravely invigorating dancing moves. 
With the proper care, you'll not only relish this piece of garment for a long time but enjoy moments of self-love and appreciation.
You can find a dashing collection of breathable and stretchy pants in our online BetterMe store and make the best purchase today. 
Make yourself a present and click on the "add to cart" button now. Expect the delivery within 14-23 business days. 
P.S.  We appreciate your comfort and offer a 30-day return policy. 
Look stunning in the new eye-catching tummy control wide leg pants.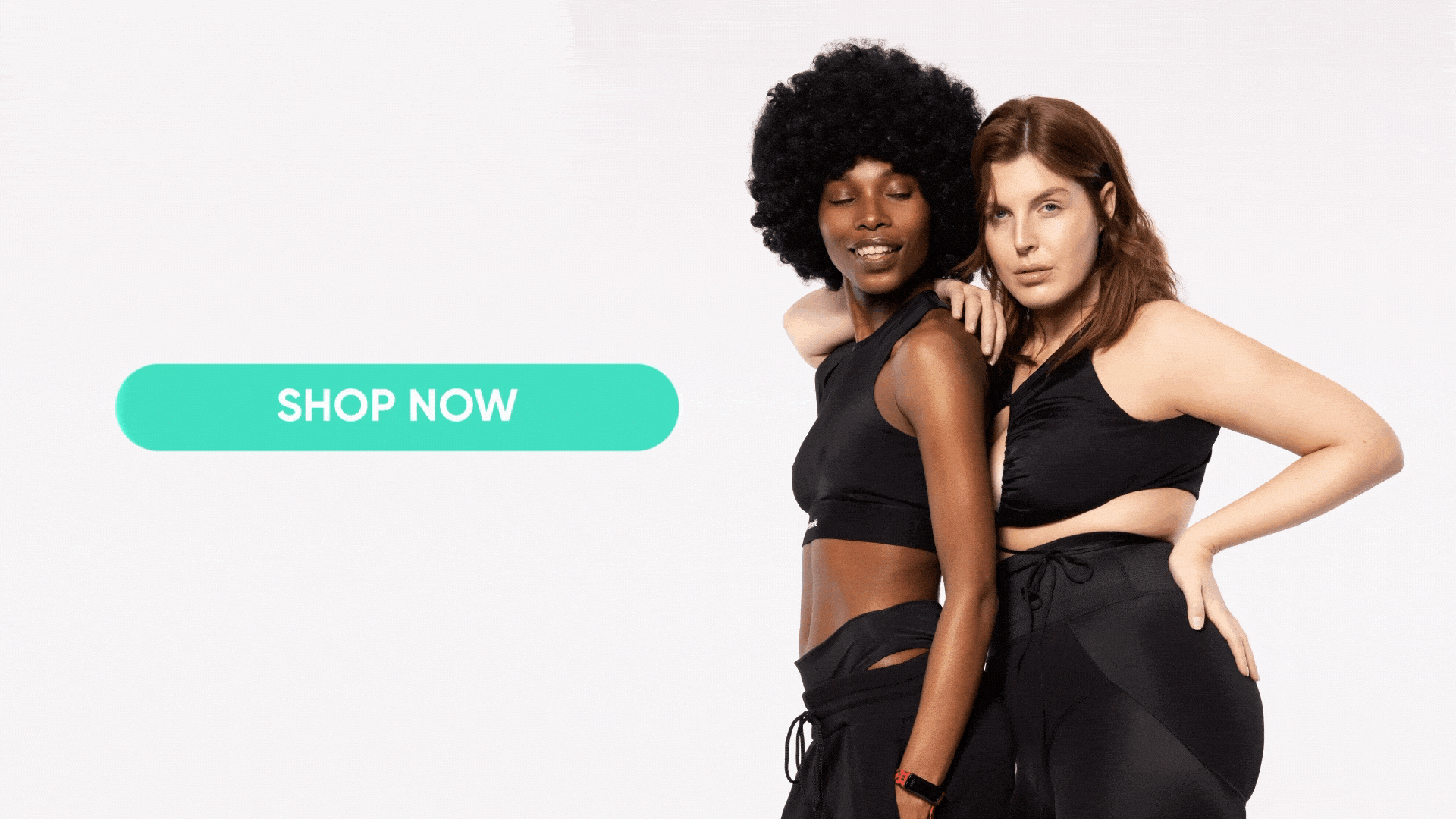 DISCLAIMER:
This article is intended for general informational purposes only and does not address individual circumstances. It is not a substitute for professional advice or help and should not be relied on to make decisions of any kind. Any action you take upon the information presented in this article is strictly at your own risk and responsibility!