Nothing boosts your confidence quite like the right workout gear. When you're wearing something you feel good in, you can have the extra motivation to take your dance workouts to the next level. That's why we are so excited about this one-shoulder long-sleeve top (4)! The stylish and modern design of this top will have you feeling like a pro as soon as you slip it on. It's not all about the look, though. This top is made with a lightweight and breathable fabric that ensures you stay cool and comfortable during your dance workouts — no matter how intense they get! Picture yourself doing the moves and grooves you love, feeling unrestricted, supported and looking great while doing it. If you're not so sure whether you should add this one-shouldered top to your workout wardrobe, here's everything you need to know.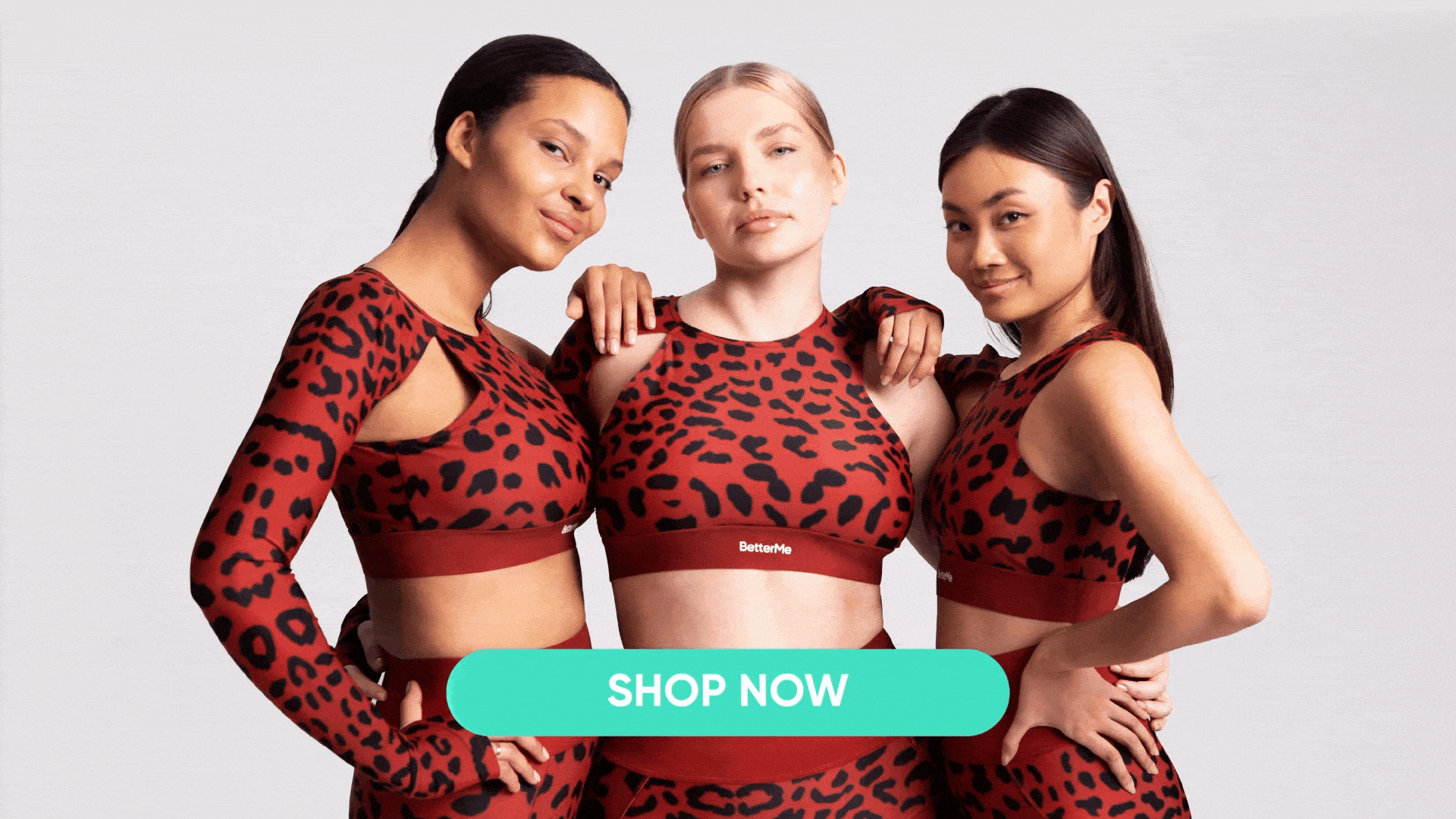 One Shoulder Tops: Good For Dance, Sports And Everyday Life
Gone are the days when sportswear meant a drab, unisex look. Today, anything that's worn to a dance class or cardio session at the gym boasts more style than ever before. One-shoulder tops are a great choice for anyone who wants to look stylish while working up a sweat.
These unique tops come in all kinds of styles, from classic tank tops and crop top designs to asymmetric wrap-around silhouettes with glossy details.
Inspired by the latest runway trends, one-shoulder tops can be found in a variety of materials, from cotton jerseys to lightweight and breathable tech fabrics.
If you are looking for something more than just an ordinary gym outfit, one-shoulder tops are a perfect choice. These statement pieces will draw attention wherever you go. They also provide great freedom of movement which is ideal during dance classes or light activities such as yoga.
One-shoulder tops can also be worn in everyday life. Wear them with jeans or a skirt on the days when you want to stand out from the crowd. For a more relaxed look, try pairing them with shorts and flip-flops during summer.
No matter how you decide to wear it, one-shoulder tops are sure to become a staple in your wardrobe. They are stylish and versatile, so you can create endless looks with just one piece! This is why they make the perfect addition to any activewear collection. So go ahead and pick up some statement-making pieces that will take your look to the next level.
Read More: BetterMe Shaping Shorts: Your New Secret Weapon For Confidence And Comfort
How To Choose Your Perfect Top?
Once you've narrowed down the type of top you want, it's time to think about how to choose your perfect top. Here are some tips: 
1. Know Your Measurements
Taking accurate measurements is an essential part of shopping for clothing online. Some measurements matter more than others, so identify the measurements that matter most when picking out a top.
For tops with a looser fit, bust and waist measurements are more important. If you're looking for something more fitted, consider sleeve length and shoulder width as well. 
2. Know Your Colors And Patterns
Take a look at the tops you already have in your wardrobe, and identify the colors and patterns that best complement your complexion.
Also think about what sort of aesthetic you like—do you prefer bold prints or subtle hues? Knowing which colors and patterns suit you best will help make choosing a top easier. 
3. Read Reviews
Reading reviews from other customers is a great way to get an idea of what the top looks like, how well it fits, and how comfortable it is.
Look for reviews that mention specifics like fabric and fit, rather than general comments. This can help you make a better decision before you buy the top. 
4. Consider What You Want From A Top
Think carefully about what you want to get out of your top. Do you need something comfortable and breathable for everyday wear, or do you need something more formal?
Are you looking for a blank canvas that can be easily accessorized, or are you trying to make a statement with an eye-catching print?
For dance class, you definitely need something comfortable, with a good range of motion. Look for stretchy fabrics and loose cuts that won't restrict your movements while dancing. 
5. Consider Care Instructions
Different fabrics require different care instructions. For a top that will last, make sure to check the fabric and washing instructions before you buy. A top that's labeled "hand wash only" probably isn't the best choice if you don't have time to hand wash your clothes. 
6. Think About Cost
Cost is an important factor when it comes to shopping for clothes. Consider how often you'll wear the top, and how long it will last.
A more expensive top may cost more upfront, but if it lasts longer then it can be a better value in the long run. A top that can be worn with many different outfits will also be more cost-effective.
Betterme will keep you laser-focused on your weight loss journey! Nutrient-packed meal plans, fat-blasting workouts, galvanizing challenges and much more. Try using the app and see for yourself!
What To Wear With One Shoulder Tops?
One-shoulder tops can be dressed up or down depending on the occasion. For a more formal look, pair them with tailored trousers and heeled sandals.
Add an eye-catching belt to complete the ensemble. A maxi skirt is also a great choice for an evening out—pair it with some statement earrings for extra glamor.
For a more casual look, pair your one shoulder top with jeans and sneakers. A denim jacket will add a bit of edge to the look while keeping you warm in cooler weather. Accessorize with some cool sunglasses and a chic hat to stand out from the crowd.
Now, to wear your one-shoulder top to dance class, keep it simple with a pair of leggings and ballet flats. Add an athleisure-style jacket for extra warmth. And don't forget to accessorize—a fun headband or scrunchie will make your outfit stand out. 
Our Dancing Into Confidence collection has these pieces that pair perfectly with one shoulder tops (1).  
A good choice for dance class, these leopard print leggings are made from our signature four-way stretch fabric. They feature a tummy snatching high waist and knee slits for freedom of movement. 
These shorts are perfect for dance class and will give you the support you need, with a high waistband that won't ride down during your moves. Their stretchy material perks up your curves and defines your shape. 
Perfect for an evening out, these wide-leg pants feature a tummy control waistband and breathable fabric. They come in similar colors, so you can match them with your one-shoulder top.
Read More: Why You Need To Invest In A Pair (Or Two) Of These BetterMe High Rise Knee Slit Leggings
Why The BetterMe Trendy One-Shoulder Tops Are The Best Choice
Our BetterMe Trendy One Shoulder Top is a great choice for dance class or everyday wear because it (4):
Has An 80% Nylon 20% Spandex Blend
Fabric matters when it comes to sports tops, for 4 important reasons: breathability, wicking, support, and stretch.
Breathability refers to how well air passes through the fabric. This is important for sweat evaporation, and for keeping you cool during a dance class. Nylon is breathable and lightweight, making it a great choice for sportswear.
Wicking refers to how well moisture is pulled away from the fabric. Nylon is a synthetic material that's naturally quick-drying, and won't leave you feeling sticky after your class.
Support is essential in sportswear, and nylon spandex fabric offers it better than any other fabric. It holds your body in shape and won't stretch out over time.
Finally, nylon spandex fabric has four-way stretch, meaning it moves with your body and won't restrict your movements. 
Is Available In Bold Colors
We're all about making you stand out from the crowd, so our one-shoulder styles come in black and red; two colors that always make a statement. The leopard print is also a great choice for those who like to make an impact with their wardrobe. 
Features An Affirmation Tag
At BetterMe, we believe in the power of positive thoughts and affirmations. We want you to feel confident and strong when wearing our tops, so we've added an affirmation tag to each one.
Every time you get dressed in the morning, take a moment to read the affirmation tag and make it your mantra for the day. You'll be ready to take on anything! 
Is Available In A Range Of Sizes
Our BetterMe Trendy One-Shoulder Tops come in sizes XS-XL, so you can find the perfect fit for your body type.
We know how difficult it can be to find sportswear that fits, so we designed our tops to flatter all body types. No matter what your size, you'll feel comfortable and confident when wearing our one-shoulder tops. 
Has A Thumbhole Design
There's something about a thumbhole that makes a top look and feel more comfortable. Our one-shoulder tops feature a convenient thumbhole design, so you can easily tuck your thumb in when you need an extra bit of support or just want to keep your wrists warm.
BetterMe app will kick you out of the mental funk, shake off your extra weight, rid you off your energy-zapping habits, and help you sculpt the body of your dreams. Intrigued? Hurry up and change your life for the better!
Dance Into Confidence With The BetterMe Trendy One-Shoulder Tops
Our one shoulder tops are designed to make you look and feel confident. Whether you're in the dance studio or out on the town, our stylish and supportive tops are sure to make you stand out.
Plus, you can pair them with our other dancewear essentials, like print leggings and extra support micro shorts, for a look that's as fashionable as it is functional.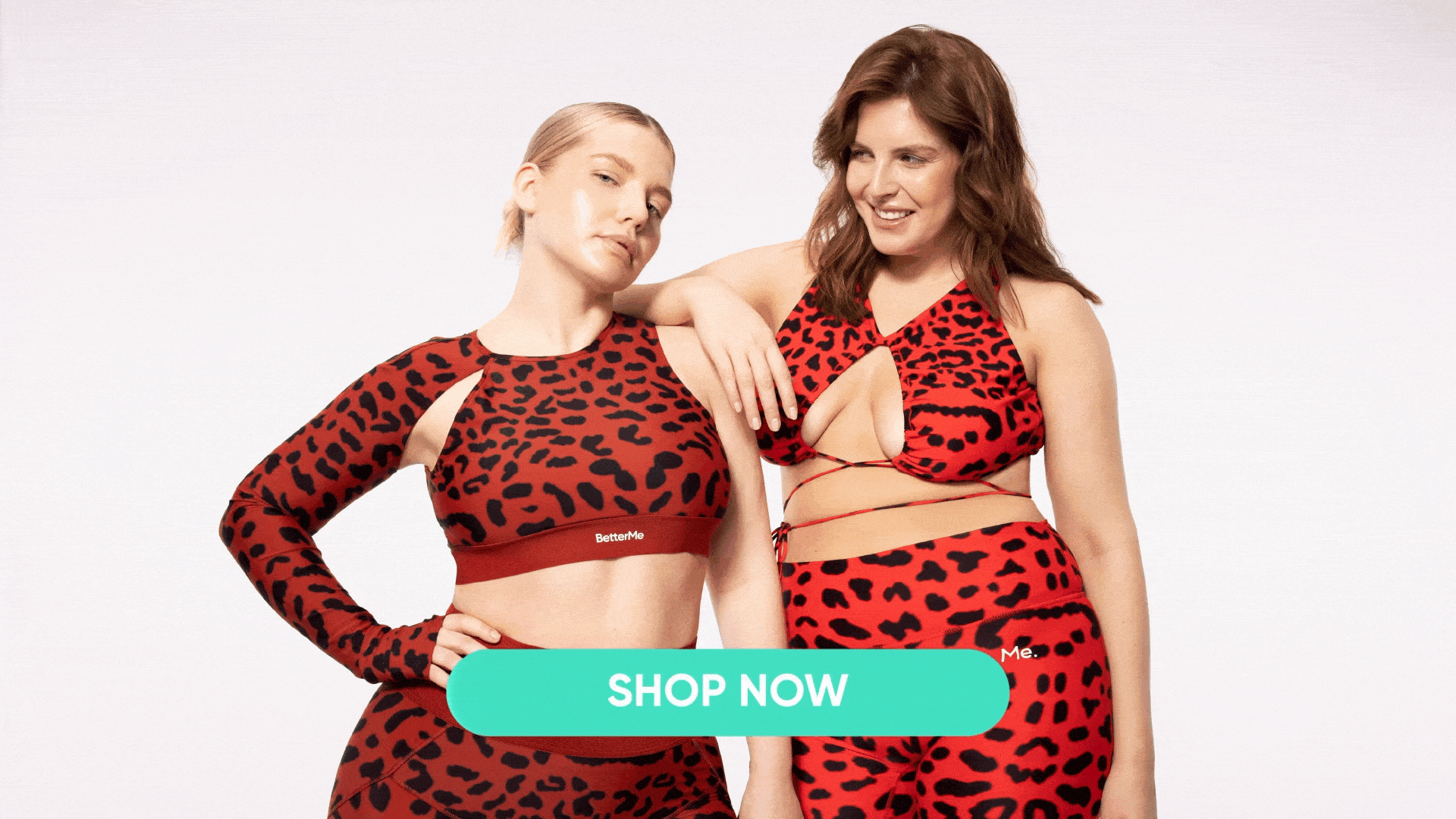 DISCLAIMER:
This article is intended for general informational purposes only and does not address individual circumstances. It is not a substitute for professional advice or help and should not be relied on to make decisions of any kind. Any action you take upon the information presented in this article is strictly at your own risk and responsibility!