When it comes to basic wardrobe staples, one of the clothing items that is never absent from any such list you come across online is a simple loose fit t-shirt. T-shirts make great wardrobe staples as not only do they require minimum effort to throw on, but they are comfortable and are incredibly easy to dress up or down. If you are a dancer – either professionally, casually, or use dance as a way to keep fit, then having a loose fit t-shirt (or two) in your closet is a functional and beneficial investment. Stick around to learn more about t-shirts, what to pay attention to while buying your next everyday and dance top, as well as the new everyday and dancer friendly t-shirts from BetterMe!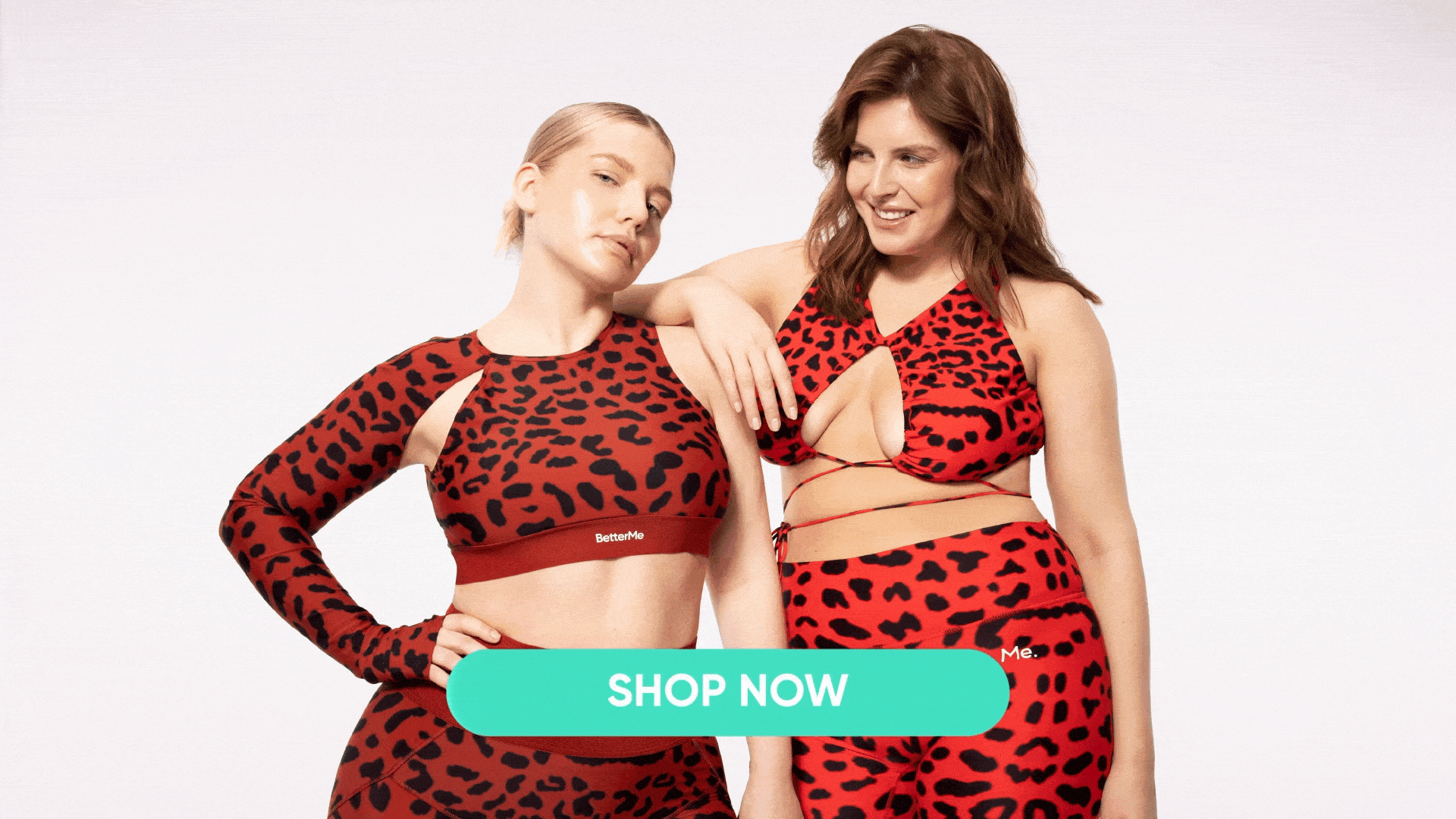 Everything You Need To Know About T-shirts: The History Behind This Garment
Today, the humble t-shirt is perhaps the most versatile piece of clothing any woman can have in her closet. Not only does it come in different types of designs, patterns, styles, shades, sizes, etc. but also, when dressed appropriately, this simple piece of clothing can go from relaxing around the house, to running errands, to doing a quick workout at the gym, to cocktail hour, and even to an office party. T-shirts are also used to tell a story, anything from political standing, corporate uniform to favorite bands, TV shows and much more.
Despite their versatility in everyday use, very few people actually know about the fascinating history of this cloth. According to a 2019 article by Vogue Australia, this now unisex top was originally only worn by men – and only as an undergarment.
From the Middle ages all the way to the 1960s, t-shirts – while still only worn by men – went through an evolution where they changed from a symbol of a gentleman's wealth, to being made from different materials – not only cotton or wool, to being worn by sailors and soldiers as both an undergarment and outerwear to being worn by notable Hollywood names as a sign of rebelliousness and masculinity.
In the 1960s female actors and singers started wearing t-shirts due to its perceived sex appeal. In the 1970s, the t-shirt had become unisex, worn by anyone from Hollywood stars in movies to everyday working people out in the streets.
Today, this originally utilitarian garment is worn by everyone regardless of gender, career, or social standing. It can be found in high-end designer stores and brands as well as in pocket friendly mall shops or thrift stores in all kinds of prints, designs, colors, graphic designs or messages and much more (2).
Read More: 6 Reasons To Add The BetterMe Sexy Front-Tie Support Top To Your Sports Wear Collection
Choosing A T-Shirt: Are There Any Difficulties?
Quick history lesson aside, how do you pick the perfect t-shirt for you? While it may seem as simple as walking into a store, finding one that looks the prettiest to you, paying for it and walking out, getting a loose fit t-shirt that will not only flatter you but also last a long time takes a bit more thought and science. Here are some things that you should pay attention to before buying your next dance and everyday top
Type Of fabric

– A vast majority of t-shirts are made from either cotton, polyester or a variety of their blends. Others come in100 percent synthetic fibers or a mix of cotton, polyester and synthetic fibers.
Cotton is the best material for everyday wear as well as most types of dance e.g hip hop or contemporary. Because the material is very breathable, it works great to keep you cool and dry through a sweaty and very active dance class. Clothes made from cotton are also pretty low maintenance, very durable and biodegradable which is good for the environment (1).
Printed Or Solid Designs

– One thing that makes t-shirts (and sometimes hoodies) one of the best pieces of clothing out there, is that they allow you to show your personality through prints and colors.
Depending on your taste, you might choose to go for solid colors or choose something more fun and interesting like animal prints, graphic designs or funny lines. The list is endless. Remember that each choice has its pros and cons – solid colors don't speak much to personality but they are more versatile while printed designs can be a conversation starter but might not work as well in strictly professional areas.
Size And Fit

– Comfort should be a leading factor while choosing this garment. You want something that you can easily move in, especially if you are a dancer or want something to simply lounge in.
A loose fit t-shirt allows for both movement and breathability, whether you are working up a sweat during dance class, exercising in the gym, or doing chores in the house. Remember that some fabrics will either stretch or shrink over time, so depending on this – and the kind of fit you'd like in the long run, you can either buy a size smaller, fit-to-size, or something slightly larger.
Price

– Never be afraid to make an investment, but at the end of the day only buy what you can afford. You can always upgrade at a later date.

Cut and style

– The most common type of cut and style of t-shirts is a short-sleeved crew neck. However, you can also find other cuts and styles such as

Sleeves

– Long (going all the way to the wrist) ¾ (go just past the elbow, but not quite meeting the wrist), cap (covers the shoulder, but doesn't quite continue down the arm or under the arm as a longer sleeve will), or sleeveless/muscle tees

Necklines

– V-necks, henleys, polos, hooded t-shirts, scoop necklines, plunging, boat necks as well as off-shoulder tops.
Yanking yourself back in shape has never been so easy with our game-changing fitness app! Start transforming your life with BetterMe!
New Confidence Boosting T-shirts From BetterMe: The Best New Thing To Dance, Workout Or Run Your Errands In 
For years, BetterMe has been among the leading health care apps. Available in 190 countries around the world, this app has set itself above the rest not only in helping people maintain a healthy lifestyle, through healthy eating, calorie counting, physical workouts and mental health resources.
Now, after listening to their clientele, BetterMe has come out with a sportswear collection line that is aimed to continue helping women dance, feel and look great while exercising and going on with their day-to-day lives.
One of the items in Dancing into Confidence is the loose fit t-shirt. As seen above, the t-shirt is a versatile clothing item that can be used in multiple areas of your life. For dancers in particular the loose fit t-shirt is a staple that works great in dance class.
Here's all you need to know about the BetterMe free flow t-shirt.
Also known as the Free Flow T-shirt, this garment works great as an everyday cool, casual, yet still trendy tee, while also being functional enough to be used by dancers in high-impact dance classes and routines.
Some other factors that make the new BetterMe loose fit tee the next best thing in your wardrobe include
As mentioned above, t-shirt colors are a great way to present your personality without even having to say a word. The BetterMe free flow t-shirts come in two colors, namely black and red leo. For those who do not like experimenting too much with different colors, black is a great solid option. 
However, if you enjoy experimenting with both color and prints, then red leo is the one for you. With a red background and black animal print marks, this is a vibrant t-shirt that will definitely set you apart from the rest. It is both a confidence booster and conversation starter!
As the name suggests, the loose fit t-shirt is not one that will be hugging you too tightly. This t-shirt is designed to be relaxed – not too tight, not too loose, – and to hold on to its shape. In short it simply hugs you softly allowing you to breath and accentuating your curves.
Both the black and the red leo are made to fit different body types – from size extra small (XS) to 3XL (XXXL). A fantastic benefit to the sizing of the Dancing into Confidence collection is that it allows you to choose the fit that you feel most comfortable in – either fit to size or oversized.
The BetterMe loose fit t-shirts have a ribbed crew neck neckline, and are short sleeved. The ribbed neck ensures that the neckline is not only comfortable, but also stretchy. For people with a lot of hair this neckline is a lifesaver as you will not be ruining your garment every time you have to put it on or take it off for dance.
Dancing is an activity that often uses all parts of the body, arms included. Short sleeves allow you an unobstructed view of how your hands glide and flow through the moves. The sleeves are fitted loosely to allow full range of motion. If you choose to take this t-shirt out for everyday life, the shorter sleeves allow you to do any chores or errands without thinking about getting your sleeves wet or dirty.
In terms of style, it is important to note that while the t-shirt is definitely flowy, allowing you to move easily and gracefully while dancing, it is not in any way boxy. 
As previously stated, cotton is one of the best materials for any kind of t-shirts as not only is it breathable and absorbent, but it is also a natural fabric that rarely causes irritation to the skin. The BetterMe loose fit t-shirt is made from French terry cotton.
French terry is a member of terry cloth fabrics that are made from either 100 percent cotton or a blend of cotton and spandex, rayon, lycra, polyester, or organic soy. These fabrics are made from loops of fibers which allows your garment to not only be incredibly breathable but also quite absorbent.
The material is also lightweight to mid-weight as well as soft and cozy which (with all these factors considered) makes it perfect for making both casual clothes like hoodies and pullovers to activewear like this BetterMe loose fit t-shirt (3). French Terry cotton keeps you cool and sweat free during the summer or an active dance class, as well as warm and cozy during those cooler nights/months.
The material is also stretchy which not only helps it fit comfortably on your body, but also prevents it from shrinking in the wash.
Read More: Get Your Rear In Gear With BetterMe Shaping Shorts
There's nothing as boring as an item of clothing that is hard to style or only works with specific fits or colors. Luckily, this loose fit t-shirt from BetterMe is super easy to style for multiple occasions.
If you'd like to use it for everyday looks, you can easily tuck it into your jeans for a more put together semi casual look or tie it (either in front or at the back) for a more relaxed casual cropped look. In dance class the t-shirt can be left to flow freely not only furthering the cool and casual look, but also to allow you move better and smoother as you dance.
The Bottom Line
Having a loose fit t-shirt in your closet is a fashion choice that every woman can benefit from. Not only are these t-shirts easy to move around in, both in dance and everyday use but they are also stylish, comfortable to wear in warm or cold weather.
Be sure to grab yourself a loose free flow t-shirt or two from the BetterMe Dance in Confidence collection not only to have better, more flattering and confidence boosting outfits for your dancing lessons, but also for running errands, working out, or simply brunching with friends. The options for this top are endless.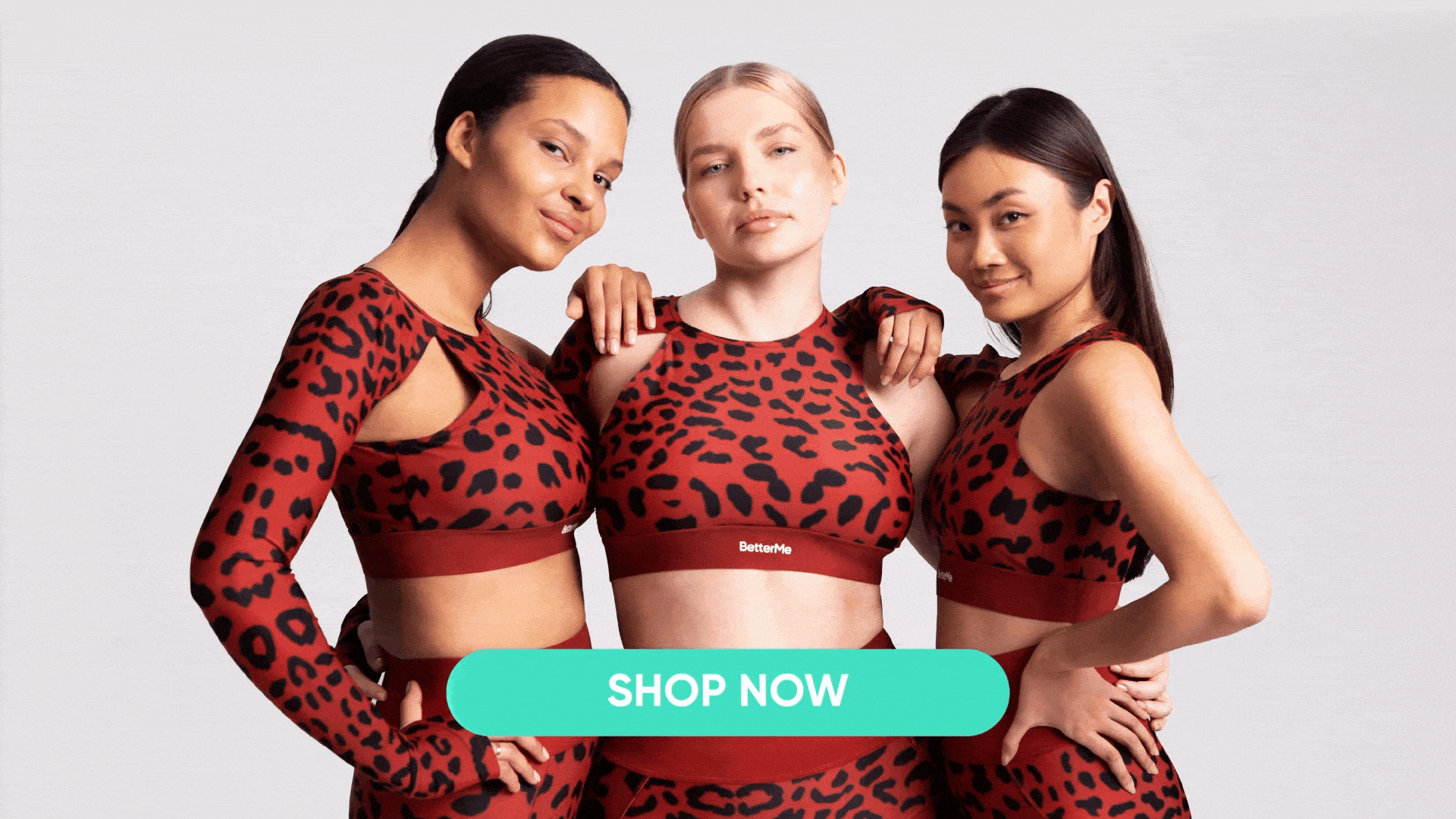 DISCLAIMER:
This article is intended for general informational purposes only and does not address individual circumstances. It is not a substitute for professional advice or help and should not be relied on to make decisions of any kind. Any action you take upon the information presented in this article is strictly at your own risk and responsibility!