Unlike other forms of exercise, with dance exercise you can actually express your individual style through your clothing choices. This is especially true when it comes to picking out tops for your dance class. One-shoulder tops are a great choice for giving you the flexibility to show off your own unique style, whether it's a dramatic statement piece or a more subtle feminine look. If you're looking to upgrade your dancewear wardrobe, you probably have a few questions. Will it be supportive enough for the moves you're doing? Will it be comfortable and flattering? What color and style should I go for? To help you make the best choice, we've put together a guide on choosing the perfect one-shoulder top for your dance class. Here's what you need to know!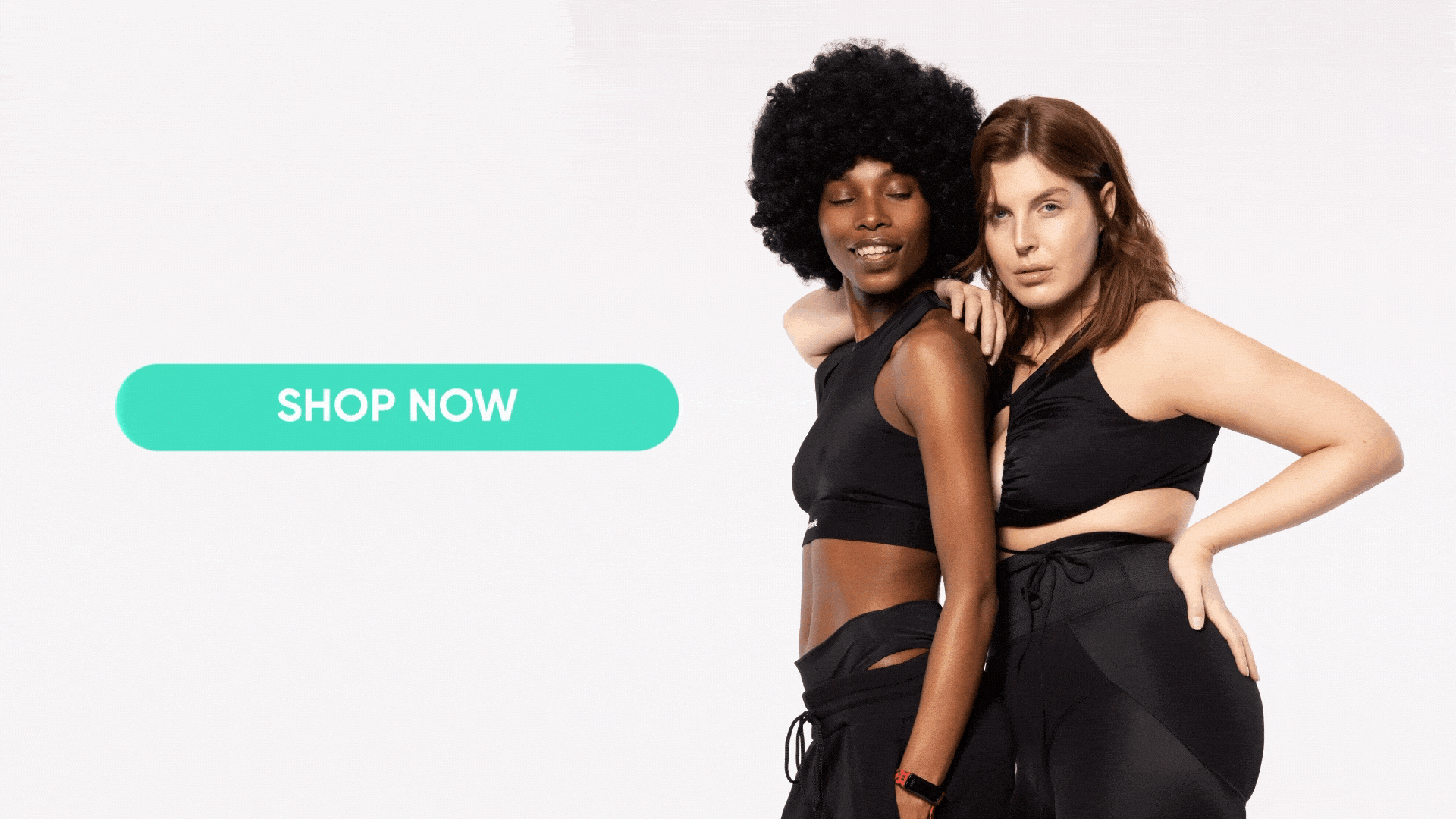 One Shoulder Tops 101
First of all, it's important to understand the different types of one-shoulder tops available. Some one-shoulder tops feature a single strap that runs over the shoulder and down the arm, while others have two straps, with one running across the chest and the other placed diagonally.
There are also asymmetrical styles which have one-shoulder straps, but feature a longer length on the side that drapes down the arm.
A common concern with one-shoulder tops is finding the right fit. Its design can be unforgiving; too loose and it won't stay in place, while too tight may be uncomfortable or unflattering.
A sure-fire way to get the right fit is to choose a style made from stretchy and breathable fabric that will hug your body without being too constricting. Adjustable straps can also be helpful, as they provide you with the ability to customize the fit.
When it comes to styling, the possibilities are endless! You can pair your one-shoulder top with a skirt for a more feminine look or go for a bolder statement by pairing it with leggings.
Bright colors and prints can be fun and flattering too – just remember to keep the bottom half of your outfit neutral to ensure the focus remains on your top.
If you're looking for a more subtle approach, you can opt for an understated design in classic colors like black or white for a timeless look.
Read More: Get Your Rear In Gear With BetterMe Shaping Shorts
Do One-Shoulder Tops Suit Certain Body Types?
Well, the great thing about this style is that it can be flattering on all figures because of its asymmetrical shape. It helps to create an elongated silhouette and accentuates the collarbone area, making it a great choice for petite women or those with small busts.
The asymmetrical cut of the top creates balance and defines the waist, so it's also a great choice for those with larger chests or wider hips. Show off toned shoulders and arms, while still keeping comfortable and supported. 
How To Choose A One-Shoulder Top
When you're shopping for a one-shoulder top, there are a few key things to consider. 
1. The Right Fit
You can get away with a loose and flowy one-shoulder top for casual summer days, but if you're going for a dance class outfit (which is the case here), it's important to find a top that fits snugly and won't ride up or slip off.
The dictionary definition of the word "snug" might help you picture the kind of fit you're looking for: "close-fitting, comfortably tight." That means the top should hug your body but still give you room to move freely and comfortably.
The design of this top makes it likely that the wrong fit will pinch on the armpit or the waist. We can't emphasize enough that finding the right fit is key.
Another reason you want a snugly fitted top is for support. Depending on your bust size, you might have concerns about how much movement your top can handle without it slipping off or exposing you too much.
While it may not offer as much support as a bra, the right fit can help minimize movement—and that's especially important if you're going to be doing vigorous moves or a lot of bending and stretching.
2. The Right Fabric
For dance class, a one-shoulder top needs to be made of material that is strong and durable enough to withstand lots of movement without becoming stretched out or torn. A synthetic fabric like nylon, spandex or lycra is usually a good choice for this purpose.
It's also important to pay attention to how the fabric feels on your skin. You should look for something lightweight and breathable, that way you won't feel too hot or sweaty when you move around in it.
We've found that a nylon spandex blend offers the best of both worlds. Nylon comes in with its incredible durability, while spandex adds flexibility and breathability. The result is a fabric that stretches with you and won't tear no matter how much you move around.
BetterMe app is a foolproof way to go from zero to a weight loss hero in a safe and sustainable way! What are you waiting for? Start transforming your body now!
3. Inclusive Sizing
Any one-shoulder top you purchase should be available in a range of inclusive sizes. This means making sure that sizes go beyond just small, medium and large—because no two bodies are the same.
And often, how well a top fits depends more on the measurements of your waist, bust and hips than it does on a generic size.
It's nice to have options with different lengths and shapes, too. Some tops are designed with a longer bottom hem, while others might have more of an A-line shape. It's all about finding the style that fits your body type and makes you feel comfortable.
Check for a detailed sizing chart before you make a purchase, so you know exactly what size will give you the fit and coverage you're looking for. 
Reviews might help when it comes to sizing, too. If the top is made by a company that offers inclusive sizing, see what other people have said about how the fit and fabric worked out for them. 
4. Prints And Colors
If you're considering adding an asymmetric top with an armpit cut out to your dance wardrobe, you probably have a bold and unique style. That means you'll want to look for a print or color that really stands out, like an animal print, a bright shade of yellow or a dynamic pattern.
The thing about prints and colors is that they can look totally different on the hanger or in a picture than they do when you're actually wearing them. That's why it's important to take your time and really think about what will work for you, both in terms of style and practicality.
For example, if you're in a dark theater, you might want to opt for a top with bright colors to help you stand out from the background. Or if you're doing a lot of acrobatic moves, maybe an animal print will give your outfit an extra edge.
You don't need a solid reason to get something with a design you find fun. Liking it is reason enough. After all, the best part about dance class is that you get to express yourself and your personal style in the clothes you choose.
Read More: Style In Motion: Here's Why You'll Love Wearing BetterMe Extra Support Micro Shorts
5. Versatility
Your one-shoulder top shouldn't be limited to movement-based activities like dance class. It should also be able to transition into other parts of your wardrobe, so you can get more wear out of it.
Look for a top that can easily go from the studio to a night out with friends or even to work if you need something comfortable and stylish enough to wear all day long.
What determines whether a top is versatile? Fabrics with a nice, smooth texture are best. Select something that doesn't wrinkle easily and can be dressed up or down depending on the occasion.
Also look for details like long sleeves, a modest neckline, and a mid-length that can be paired with anything from leggings to dress pants. The right one-shoulder top should be able to take you from the studio to the street with ease.
It helps if you can get pairing options from the same brand—like a one-shoulder top and matching leggings, or wide-legged pants. That way you will know that the colors and fabrics will coordinate nicely together. 
Are One-Shoulder Tops Right For Me?
It makes sense that you'd want to try something new and different—like a one-shoulder top with an armpit cut out. But is it the right piece for your dance wardrobe?
The answer depends on what you're looking for in terms of fabric, fit and versatility. As long as you choose a quality piece that fits well, makes you comfortable and can be worn for a variety of occasions, you'll find that one-shoulder tops are an excellent choice.
Most importantly, find something you love and that expresses who you are. That's what matters most when it comes to dance fashion. With the right top, you'll look great and feel confident while expressing yourself through movement.
Is The BetterMe One-Shoulder Top A Good Choice?
Now you know what to look for in a one-shoulder top, so the next step is to find out if the BetterMe One-Shoulder Top is up to your standards (1).
The Good News: Yes! The BetterMe One-Shoulder Top offers all of the features you've been searching for—from its supportive and stretchy fabric, to its flattering fit, to its beautiful prints and colors (1). 
Plus, with our inclusive sizing chart and generous return policy, you can be sure you'll find the perfect top for your body type. And it's so versatile, you can wear it in any situation—from dance class to a night out on the town!
Here's a list of even more reasons why the BetterMe One-Shoulder Top is a great choice (1):
Fabric:

A blend of 80% nylon and 20% spandex, so it's stretchy, breathable, and durable. 

Fit:

A flattering silhouette that hugs your body in all the right places. Supportive without constricting. 

Inclusive Size Chart:

With sizes ranging from XXS-3XL, you can find a size to fit any body type 

Prints & Colors:

An array of vibrant leopard prints and colors to choose from

Versatility:

Easily wearable for any occasion, from the studio to the street. Pair it with the leopard print leggings or wide-legged pants for the perfect dance look.
At BetterMe, we believe that everyone should have access to clothes that make them feel amazing on any occasion. Whether you're taking a dance class or meeting up with friends, our one-shoulder top is your go-to piece for effortless style and comfort. 
Intense sweat sessions, working weight loss tips, lip-smacking recipes come in one package with the BetterMe app. And all of it is at your fingertips, start transforming your life now!
Look Great, Feel Great, Dance Even Better
The BetterMe One-Shoulder Top is an excellent choice if you're looking for a top that can go from the studio to the street (1). It offers all of the features you need in a one-shoulder top—including flexibility, breathability, and inclusive sizing—in a variety of colors and prints.
Plus, it's made with a super soft fabric that won't wrinkle easily, making it perfect for all-day wear. With the BetterMe One-Shoulder Top, you can look stylish and confident both in and out of the studio (1)!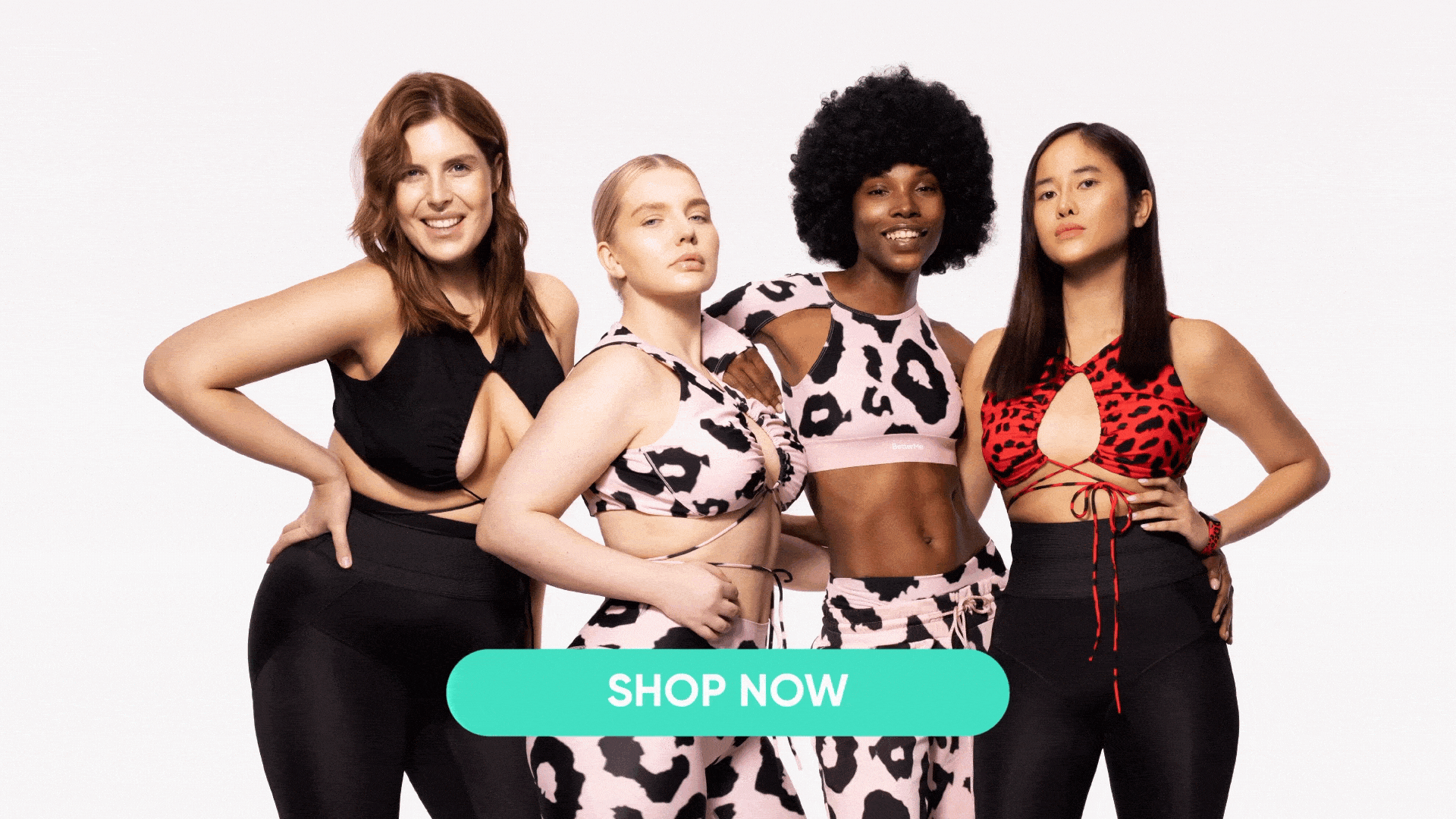 DISCLAIMER:
This article is intended for general informational purposes only and does not address individual circumstances. It is not a substitute for professional advice or help and should not be relied on to make decisions of any kind. Any action you take upon the information presented in this article is strictly at your own risk and responsibility!