For a long time global fashion dismissed the power of socks. They were simply not considered stylish amongst the cool crowds. Most of us are guilty of attempting to hide any trace of our socks as an act of service to our outfit of choice. But, all thanks to countless runway shows, influencer culture and the  burgeoning growth of the accessories market worldwide, socks are finally enjoying their place in the limelight. Today, a pair of socks can guarantee you a spot at the cool kids table. Quirky prints, pop colors and unmissable patterns make this accessory the one to invest in ASAP. For the unversed, socks come in a variety of designs and cuts that ensure both style as well as comfort. BetterMe's leopard pattern pair is an excellent starting point to building your very own collection. We're giving you all the reasons to invest in fashion's hottest 'it' item and all the styling tips that go along with it.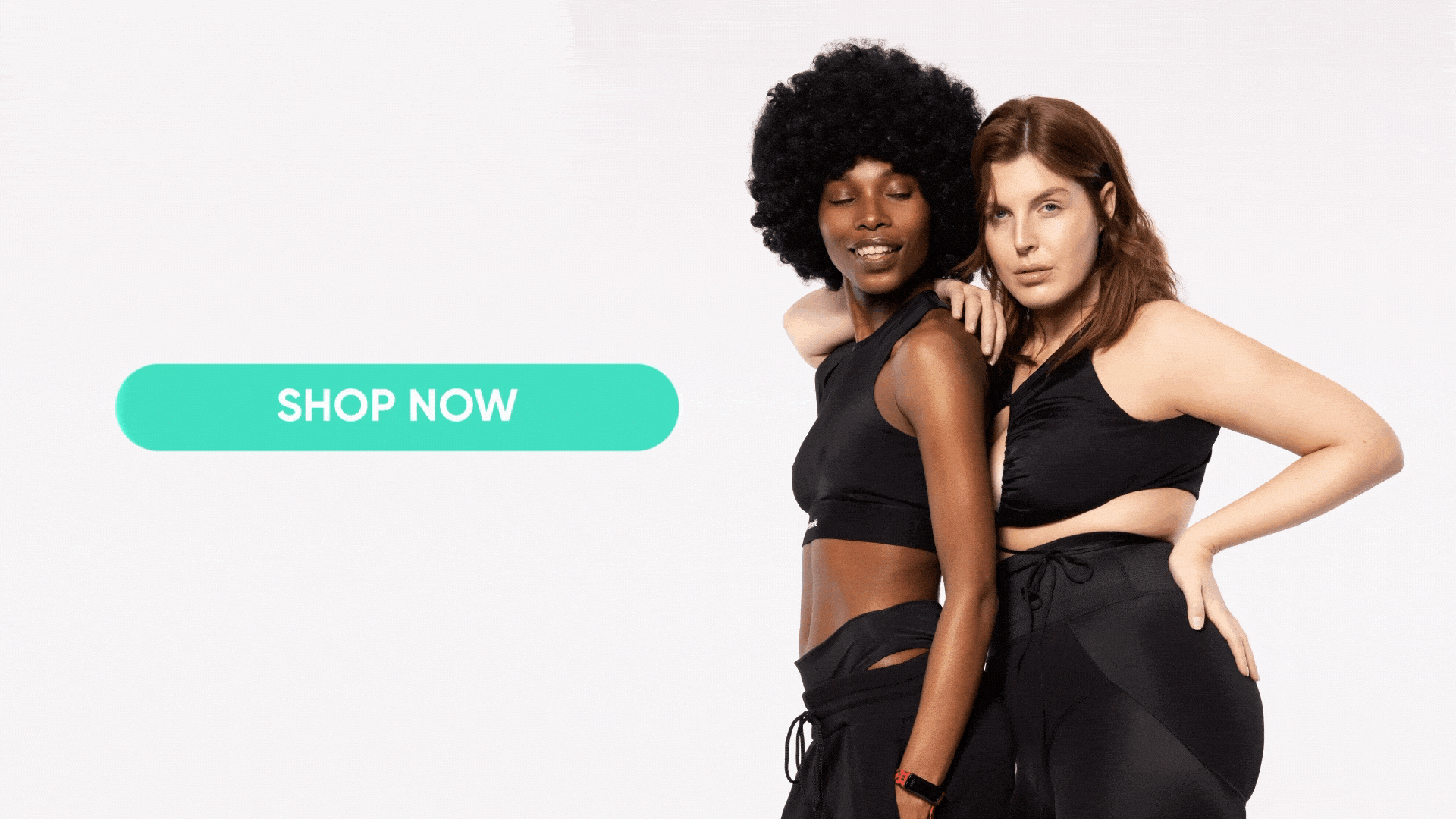 When You Love Every Piece Of Clothing You're Wearing, Confidence Is Natural
If there is one thing that a great outfit can do, it's to bring on that spring in your step. You're naturally more enthusiastic and in-tune with your creativity when you've managed to style a look to perfection. Finding that right bralette top to pair with your trousers while still adding a sling bag to contrast your wedges is not a math equation which always ends up a definitive answer. Sometimes you just have to trust the process, mix and match along the way.  That said, clothing can impact your serotonin levels and that's a fact backed by science.
Over decades, research has been conducted on finding the relationship between human behavior and clothing. The concept of 'Dopamine Dressing' has long intrigued industry insiders and been the topic of heated discussion amongst psychologists. Professor Karen Pine from the University of Hertfordshire was one of the first few to investigate the phenomenon in 2012 which argued that when individuals wore items of clothing that were of symbolic value to them, their perceived confidence increased (1). Her experiment revealed that there was a direct relation between an outfit and the mood of the wearer.

While the research did not link any color to the experiment, it was subsequently argued that certain palettes induced serotonin, in comparison with others. Bright hues, and sublime patterns can all be associated with outfits that fall within the purview of dopamine dressing. Being able to carry off a leopard print crop top or a pair of bright red shorts might not be everyone's cup of tea, but it sure can give you the extra boost you need on a down day. Dopamine dressing inevitably links human emotion with physical clothing, thereby proving your outfit can be the ultimate game changer when it comes to building self-confidence.

Another interesting concept to note here is that of 'Enclothed Cognition' (2) i.e. the attributes that we consciously or subconsciously associate with clothing can be extremely powerful. If you associate your pink patterned socks with happiness, it is most likely you're going to feel pretty good when you wear them. Although these colors, prints and textiles might be subjective to individual choice, this theory holds some ground when looked at through a microlens.
Read More: BetterMe's Collection Of Leopard Socks Is A Lesson In Picking The Right Dance Gear
Why Socks Design Is Important Too
Over time, sock designs have also evolved to match the occasion it is being worn for. Low-cut socks that are barely visible when paired with sneakers or thigh-high alternatives that are often styled with mini skirts all find their own utility in the sockdrobe ( yes, that's a sock wardrobe!) (3). The color palettes of this accessory are also an important factor in determining their wearability with certain outfits.

Apart from serving a stylistic value, socks are essentially integral in protecting the feet. Apart from preventing painful blisters and fungal infections, they provide a cushioning effect especially in distressed regions like the heel. Slipping directly into your shoes might poorly impact your foot health in the long run- something even the laziest of us probably do not want to deal with.

With our guide on the different styles of socks as well as investment-worthy palettes, you'll never be confused about purchasing the right piece. Don't forget to thank us later!
The Different Styles Of Socks
a) Ankle Length
These socks, like the name suggests, come up only to the ankle, providing optimal coverage without being bulky or supremely visible. These are ideal for casual occasions with loafers, sneakers, and other low-cut shoes.
b) Quarter Length
This variant finds itself midway between the ankle and your shins. Apart from providing good coverage to your feet, these socks are also excellent protectors against nasty shoe bites. Such socks find themselves in the casual attire category, often paired with informal footwear like sneakers and sliders.
Want to build an attention-grabbing bubble butt, blast away fat that's stored in all the wrong places, spring-clean your diet, turn back the clock on your skin, skyrocket your self-confidence and shatter your insecurities? Check out the BetterMe app and set this plan in motion!
c) Crew Length
These socks come up to 6-8 inches of height and are thus dependent on a person's feet to determine where the band ends. Mostly worn by men, this variety is also known for its exceptional warmth and coverage. They have become increasingly popular in recent times as an accessory worn with joggers and chunky sneakers.
d) Mid-Calf length
As the name suggests, these socks sit between your upper and mid-calf. This length is especially popular during cold months as they are widely available in warm woolen fabrics, providing ample coverage and protection.
e) Calf Length
Over the calf socks are usually sturdier than other pairs as they fall on the crease between your knees and your calves, securely locking them in position. These socks find increased utility amongst athletes as they're popular for their protective features.
f) Knee Length
A variant popular amongst women, these pairs find their moment during boots season. Usually made from lightweight, more stretchable fabrics, knee length socks have attracted fashion conscious women due to its unmatched appeal.
Read More: Build The Dance Confidence You Need: The BetterMe Must-Have Non-Slip Knee Pads
g) Thigh-High Length
A great accessory to add even to summer outfits, thigh-high socks provide a unique styling opportunity with rising hemlines. Since they cover the knees, all the way up to the thigh, not only are they good on coverage, they're useful even with mini skirts, shorts and dresses.
In terms of color palettes, your sock wardrobe should be stocked with monotones in shades of both pastels and pop shades. Whites and ivories are also excellent for everyday office wear or hitting the gym. Ribbed socks provide extra comfort while silk and lace alternatives are oftentimes more luxurious in its feel. Additionally, keeping in mind recent fashion trends, socks with quirky patterns and prints are being preferred over simplistic designs. Geometric interlays, cartoon characters and typography often find their way into sock collections. Celebrities, influencers and other powerful figures have given their nod of approval to statement socks that are unconventionally styled with pumps and heels- thereby calling for pieces that are definitely not for the faint of heart. Imagine socks lined with crystals and sequins or come with a strong flavor of iridescence. Purchasing one-of-a-kind socks in bright palettes like neons can also be an excellent investment for establishing your unorthodox personal style.
BetterMe Socks: Where To Wear, How To Style
BetterMe's offerings in the socks department is a notch above the rest. Not only are the socks extremely eye-catching, but they are also manufactured from a luxurious terry cotton blend that's extremely soothing to the feet. Additionally, it is the knitted animal print that provides a big dollop of individuality to each pair.

What's even more impressive about the BetterMe Dance collection of cotton socks is the importance the brand has meted out to breathability and comfort. Designed to withstand the movements of any high-intensity dance routine, these socks are specially fabricated for the wear and tear of everyday activity. The embroidered BetterMe logo lends it a unique touch and unites buyers who just want happy feet! The no-slip cuff enables a firm fit, while the color ways ensure you're always in a good mood, each time you end up wearing them. What else could you possibly want?
In terms of styling, BetterMe's understanding of aesthetics is unmatched. The bright red and pink palette is not a usual one and thus, cannot easily be dismissed. What's extremely fun about these socks is the kind of statement outcome they can lend to your outfit. Imagine slipping into a white shirt, denim skirt and pairing these leopard babies with some chunky sneakers? Now, that's an athleisure look worth slipping into. Contrastingly, if you're looking for a cute gym look that's still edgy, may we interest you in a coord workout set with these socks? Your gym crush will most likely be upgraded to gym bae status when they see that drip.  BetterMe also provides a range of different sizes for everyone to enjoy unapologetically.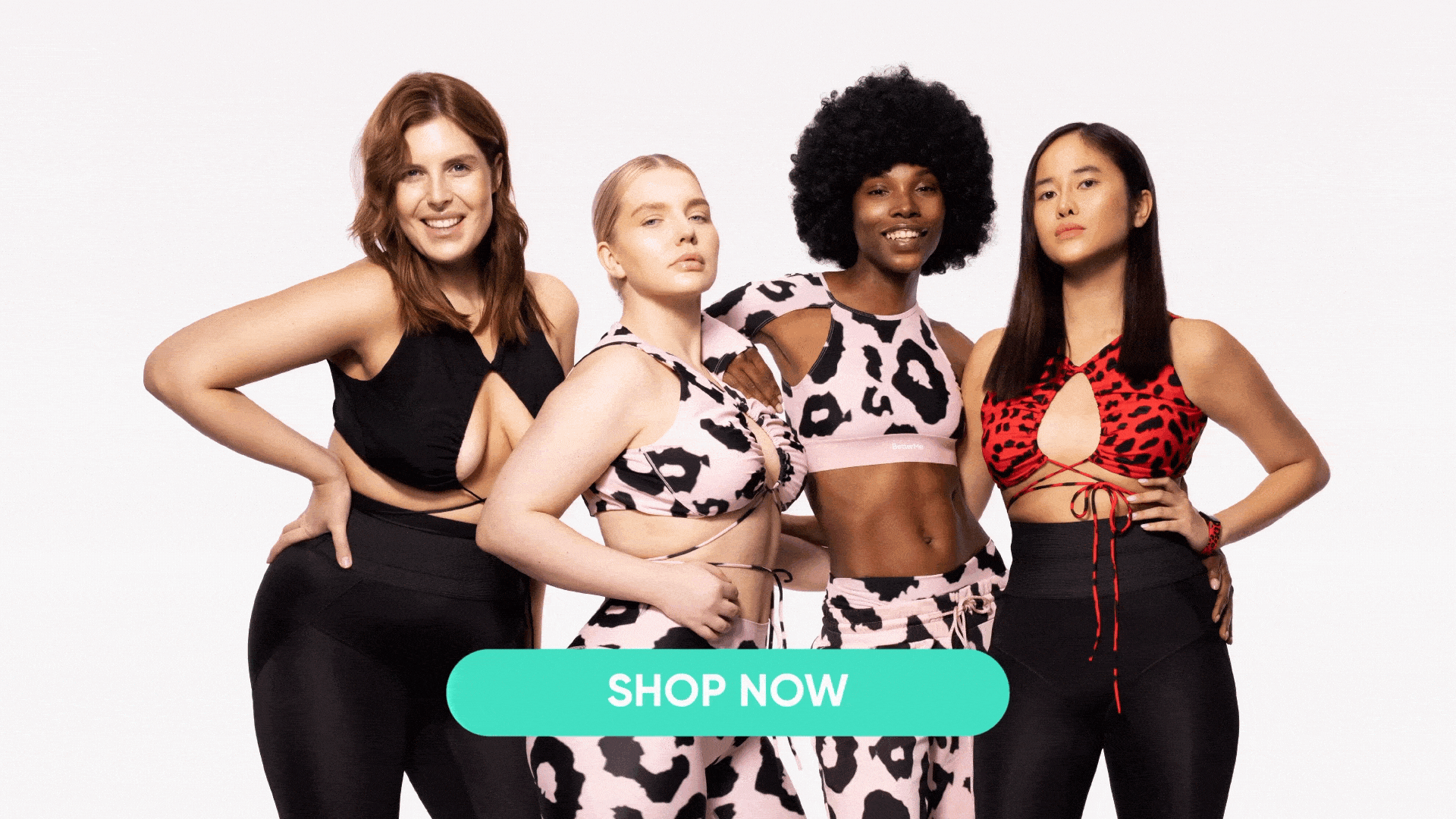 DISCLAIMER:
This article is intended for general informational purposes only and does not address individual circumstances. It is not a substitute for professional advice or help and should not be relied on to make decisions of any kind. Any action you take upon the information presented in this article is strictly at your own risk and responsibility!