Following a keto diet focuses on consuming fat-rich and low-carb foods. If you want to make dips, you must meet these dietary criteria. Check out these easy keto dips recipes to try at home.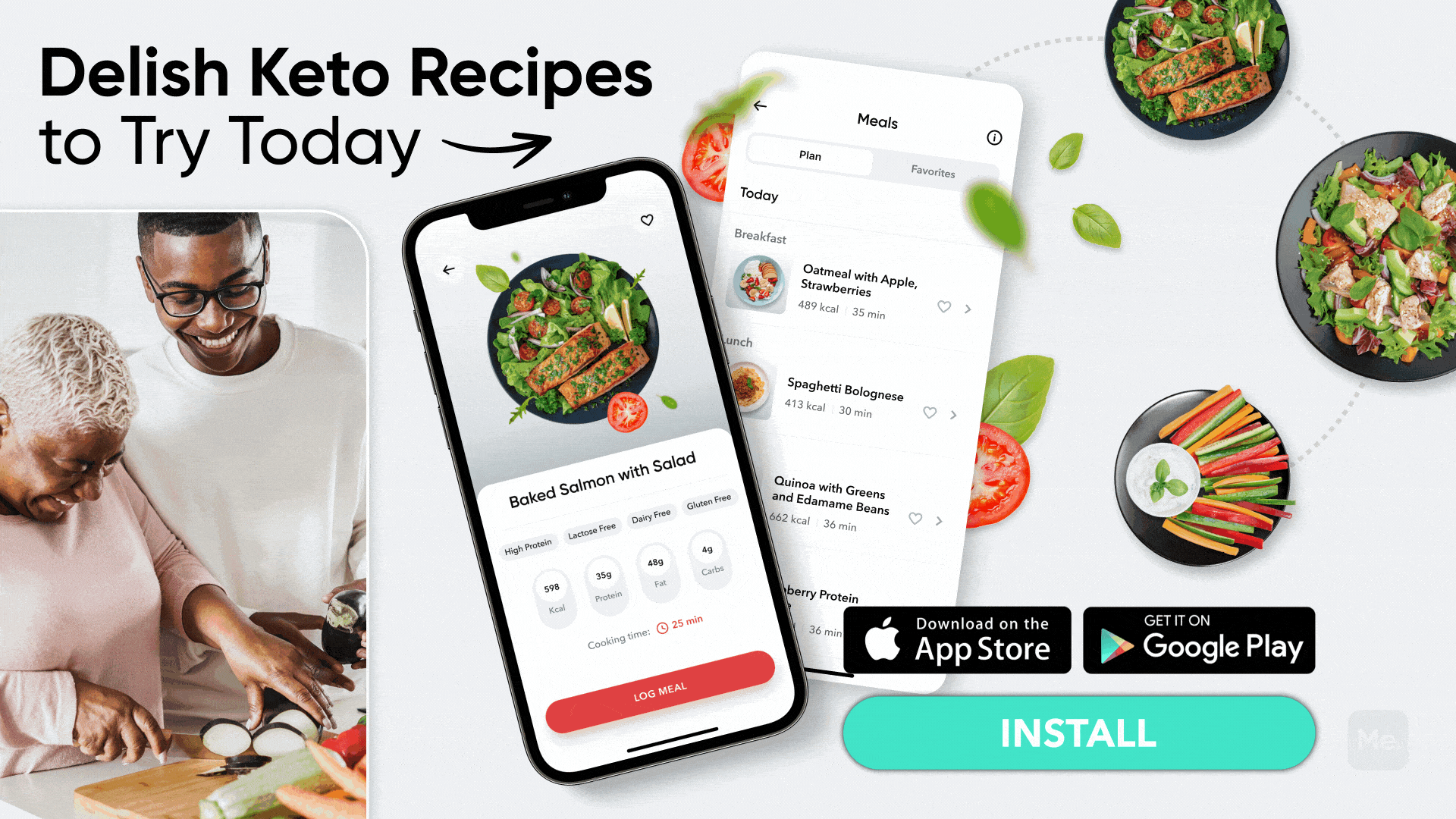 What Dips Can I Eat On Keto?
There are many choices, ranging from guacamole, eggplant to buffalo chicken dips for keto. That said, it all comes down to your preferences of whether you want hot keto dips, sweet or savory. It also depends on whether you want veggie or animal-based keto dips. Here are some keto-friendly dips recipes to consider:
Keto Crack Dip (2)
You will love this keto dip recipe, if you want a crunchy dip.:
Ingredients (2):
5-6 slices of bacon, chopped

1 1 cup (227 g) cream cheese

20 g Ranch dressing mix (or mix above)

1-2 green onions, chopped

4 tbsp. sour cream (or Greek Yogurt)

2 cups (200 g) shredded cheddar

1 tsp. paprika
Preparation (2):
Mix everything to form a dip!
Nutritional Information (2):
The recipe makes a dip that can be shared between 8 people. Its nutritional information includes:
Calories: 207

Total carbs: 5 g

Total fat: 18 g

Protein: 7 g
Read More: Keto Seafood Chowder For Seafood Lovers
Dill Veggie Dip (1)
This recipe is perfect if you want keto veggie dips. Here is a quick overview of it:
Ingredients (1):
2 oz. softened cream cheese

1 tbsp. dried dill

1 cup sour cream

1 tbsp. dried chives

¾ cup mayonnaise

½ tsp. ground celery seed

½ tsp. salt

½ tsp. onion powder
Preparation (1):
Mix all the ingredients in a small bowl, cover, and refrigerate for two hours or more for the flavors to meld.

Serve with assorted veggies for dipping.
Nutritional Information (1):
A serving size of two tablespoons provides:
Calories: 112

Total carbs: 1 g

Total fat: 12 g

Protein: 1 g
Want to build an attention-grabbing bubble butt, blast away fat that's stored in all the wrong places, spring-clean your diet, turn back the clock on your skin, skyrocket your self-confidence and shatter your insecurities? Check out the BetterMe app and set this plan in motion!
Keto Dips For Pork Rinds (3)
Here is a creamy tasteful dip for your pork rinds that will leave you drooling for more:
Ingredients (3):
Pork rinds

1/2 cup mayonnaise

1 tbsp. prepared horseradish

2 tbsp. Keto BBQ Sauce
Preparation (3):
Mix everything well and serve with pork rinds.
Nutritional Information (3):
The nutrition information for each serving is as follows:
Calories: 193

Total carbs: 1 g

Total fat: 21 g

Protein: 1 g
Read More: Keto Breakfast Without Eggs: Easy Keto No Eggs Breakfast Ideas
Keto Dip With Green Chiles (4)
This dip is also perfect when served with pork rinds. Take a look at what you need to make it:
Ingredients (4):
1 1/4 cups (280 g) diced green chiles 

3 cups Mexican blend shredded cheese

1 cup sour cream

8 oz. cream cheese

1/2 tsp. cumin

1/2 tsp. garlic salt

1/2 tsp. paprika

1/2 tsp. salt
Preparation (4):
Preheat the oven to 350° F.

Mix all ingredients in a cast-iron skillet except half of the Mexican blend cheese. Top with the remaining cheese, then put the mixture in the oven.

Bake for 20 to 25 minutes until you get a bubbly top.

Serve with pork rinds or your favorite keto chip.
Nutritional Information (4):
The nutrition of each serving includes:
Calories: 85

Total carbs: 1.8 g

Total fat: 8.3 g

Protein: 2.7 g
When it comes to weight loss, progress is made by inches, not miles, so it's much harder to track and a lot easier to give up. BetterMe app is your personal trainer, nutritionist and support system all in one. Start using our app to stay on track and hold yourself accountable!
The Bottom Line
Keto dips are perfect appetizers when served with celery sticks, veggies, or keto chips. However, you can also serve them with pork rinds. Check out these easy keto dips recipes, and feel free to try any!
DISCLAIMER:
This article is intended for general informational purposes only and does not address individual circumstances. It is not a substitute for professional advice or help and should not be relied on to make decisions of any kind. Any action you take upon the information presented in this article is strictly at your own risk and responsibility!