Chicken fits perfectly into a keto diet, and it's easy to make a delicious meal with this versatile ingredient. A whole chicken can be roasted in the oven, grilled, or cooked in a slow cooker. It can be eaten as is, or shredded to use in salads or other dishes, or turned into a delicious soup.
But handling a big bird isn't as easy as it seems. You risk an undercooked result if you can't time it right, or a tough, chewy texture if you don't prep it properly. As always, we have the solutions in this article.  Here's how to make sure each bite of your keto whole chicken is cooked to perfection. We'll also give you some ideas for which side dishes go well with the chicken.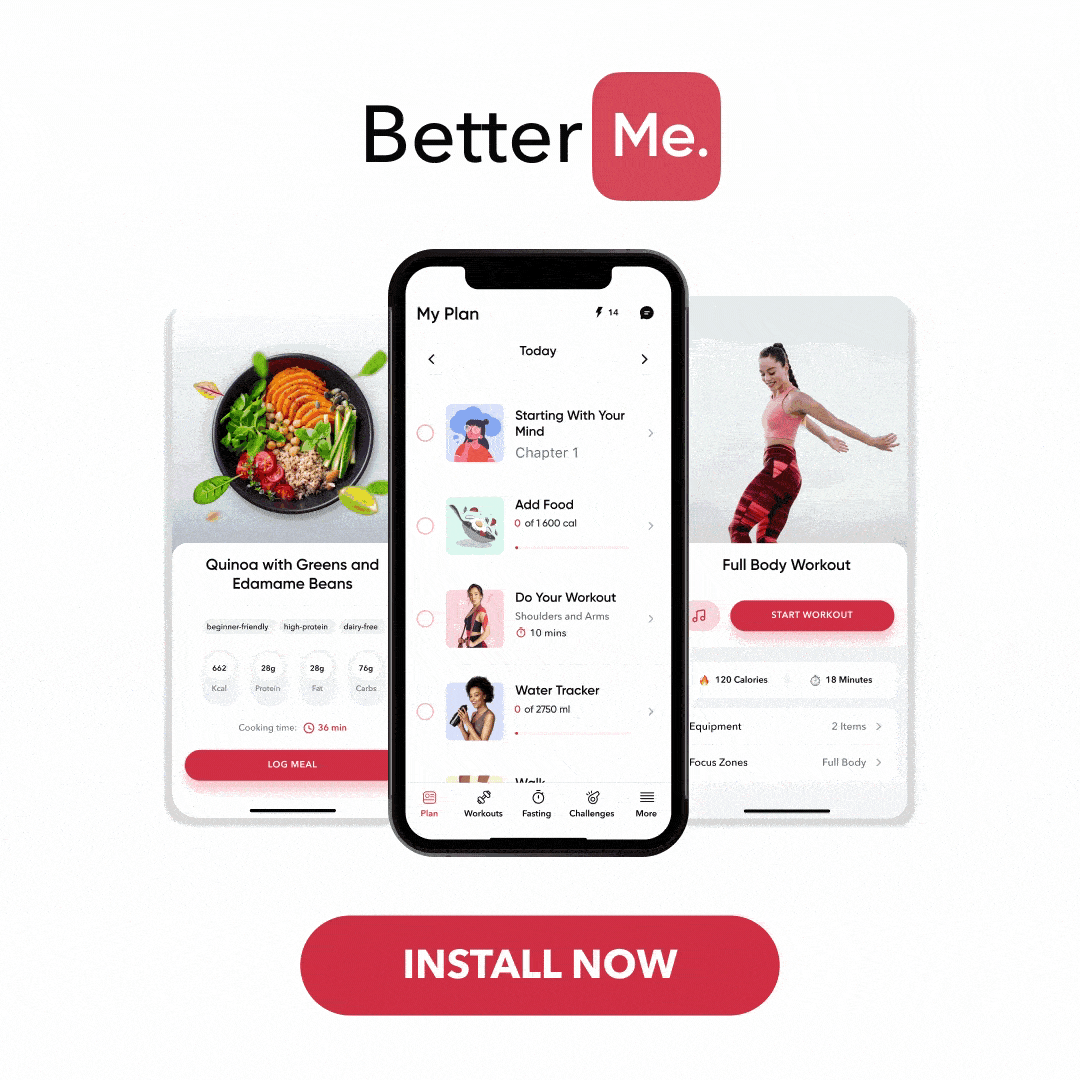 How to Cook a Whole Chicken Keto
Follow these steps to customize your perfect keto whole chicken:
Step 1 – Prepping Your Chicken
First, start off by prepping the bird. You'll want to clean it thoroughly. Here, there are a few things to keep in mind. Make sure there are no giblets stuffed inside the body cavity and discard any visible fat. Rinse the chicken with cold water and pat it dry before you get started.
For hygiene and safety reasons, clean your sink and countertops, as well as any utensils you use for handling the chicken. That's the best way to prevent bacteria from spreading and cross-contaminating other ingredients.
Step 2 – Season Your Chicken 
Next, season the chicken. You have some liberties here; you can use your favorite herbs, spices, or a combination of them. Just don't overdo it with the salt as this will cause moisture to be drawn out of the chicken and give it a dry texture. Ideally, you should season the bird just before cooking. 
The emphasis while seasoning is technique. It seems obvious to rub the seasonings on the outside, but you can take it a step further. Separate the skin from the meat and rub it on the underside. You'll also stuff some of the herbs inside the body cavity and beneath the skin, so that their flavor permeates each bite.
Read More: Keto Crock Pot Pork Chops: The Perfect Meal for Busy Weeknights
Step 3 – Cook Your Chicken for Just Enough Time
Next, you'll need to decide how to cook the chicken. You can roast it in the oven, grill it on a barbecue, or cook it in a slow cooker. All three methods yield delicious results, so there isn't a single "right way" or best choice. 
If you're roasting the chicken in the oven, begin by setting it on preheat and when the oven is ready, place the bird on a roasting rack. This will prevent it from sticking to the pan and allow air to circulate evenly, resulting in a juicy and tender finish.
Grilling is another great option. Before you place the chicken on the grill, make sure it's preheated and oiled. This will help it cook evenly and prevent it from sticking to the grate. Grill for about 20 minutes, flipping it occasionally and making sure that none of the sides are getting burned or charring.
Cooking it in a slow cooker is the easiest method. Simply place the chicken in the slow cooker and add any vegetables, herbs, and spices you'd like. Cook for about 8 hours on low or 4 hours on high.
The emphasis, regardless of whichever method you choose, should be on timing. The bird is done when the internal temperature reaches 165 degrees Fahrenheit. You'll need to use a meat thermometer to check that the temperature is accurate. If it isn't, you'll need to adjust the cooking time accordingly.
Meat temperature matters more than the cooking time. In other words, it's fine if a piece takes slightly longer or shorter to cook, as long as it reaches the proper internal temperature. That's the only foolproof way to know for sure that your keto whole chicken is cooked perfectly. 
Not reaching the correct temperature can pose a risk to your health. Food safety guidelines state that chicken should be cooked and other meats should be cooked completely to lower the risk of food poisoning.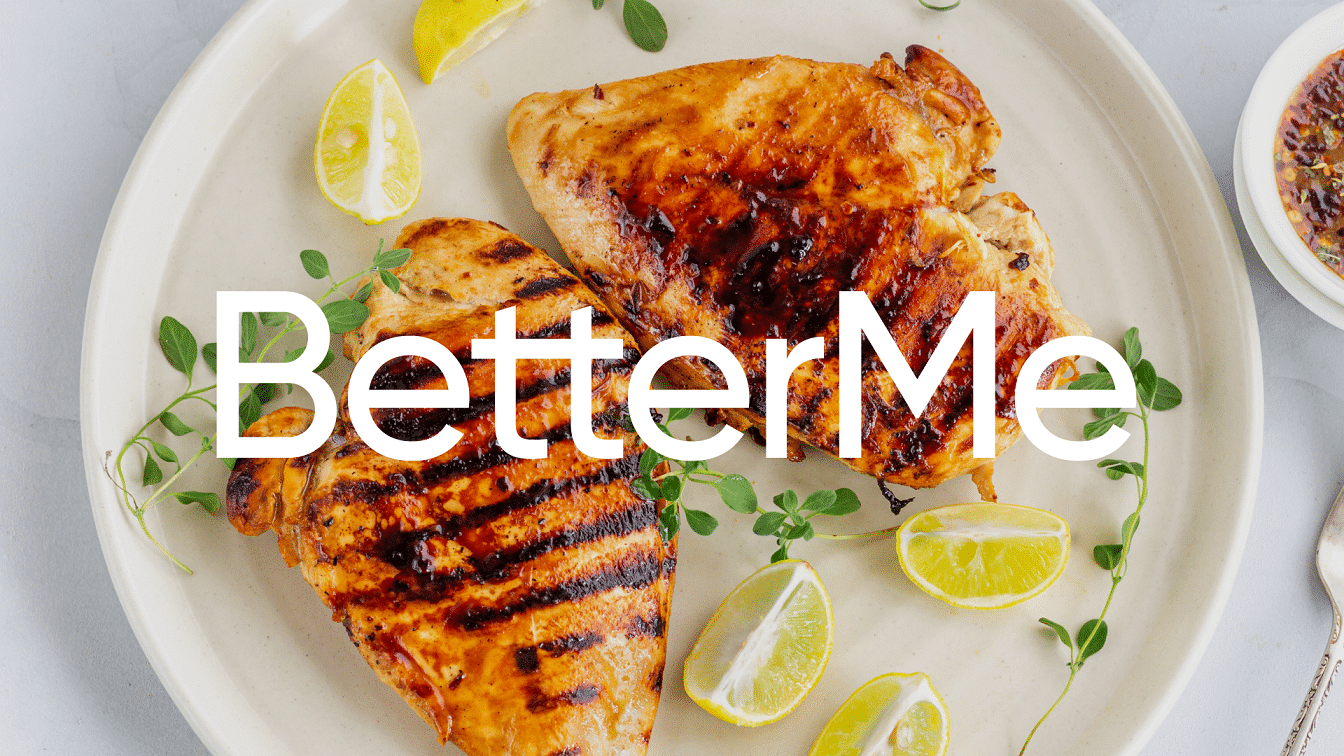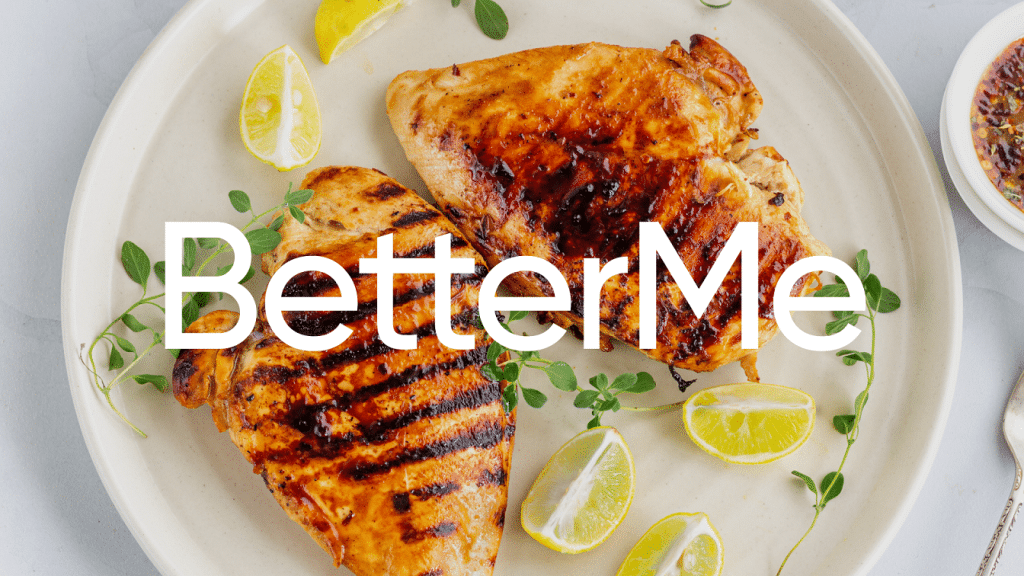 4 Finger-Licking Keto Whole Chicken Recipes 
Don't have your own recipe yet? Here are four delicious keto whole chicken recipes to get you started:
1. Keto Roasted Whole Chicken (3)
This roasted whole chicken is as flavorful and juicy as it looks. It's a classic dish that packs a punch of flavor from garlic and herbs. The best part? You'll only need 5 ingredients and an hour of cooking time to make it. 
Ingredients 
3 lbs whole chicken, a whole bird

2 tsp sea salt

½ tsp ground black pepper

6 oz. butter

2 garlic cloves, minced
Instructions 
Preheat your oven to 400 F. 

Prepare the chicken by seasoning it with salt and pepper all over, including the inside cavity. 

In a small bowl, mix together the butter, garlic and a pinch of salt. 

Rub this mixture all over the chicken, including inside the cavity.  Gently lift the skin and rub some of the mixture underneath. 

Place the chicken in a roasting pan and bake for 45-60 minutes, until golden brown and the juices run clear. 

Remove from the oven, let rest for 10 minutes before serving it with the juices for extra flavor. 
If you wish to free yourself from all the extra pounds that have been weighting you down for way too long, start using the BetterMe app and overhaul your entire life!
2. Peruvian Keto Stuffed Whole Chicken (2)
We all love crispy-on-the-outside, juicy-on-the-inside roasted chicken. This Peruvian take on the classic dish is stuffed with a bunch of herbs that give it the most amazing flavor. The ingredient list might seem long, but know that it's totally worth the effort! 
Ingredients
For the marinade and chicken:

5–6 lb whole raw chicken

3 Tbsp olive oil

2 tsp lime juice

1 tsp lime zest

2 tsp minced fresh garlic

1/2 tsp onion powder

1 Tbsp kosher salt

1/2 tsp ground black pepper

1 tsp dried oregano

1 Tbsp ground paprika

1 Tbsp ground cumin

For the Green Sauce:

2 jalapeños, seeds removed

2 cloves garlic, peeled

3/4 cup fresh cilantro, washed

2 Tbsp olive oil

1/3 cup sugar free mayonnaise

1 Tbsp white vinegar

1/2 tsp kosher salt

2 tsp lime juice

1 tsp lime zest
For the red onions:
1 cup red onions, peeled and thinly sliced

2 Tbsp chopped fresh cilantro

1 Tbsp lime juice

1/2 tsp apple cider vinegar

pinch of salt

1 tsp granulated sweetener (optional, omit if Whole 30)
Instructions 
Prepare the marinade for the chicken by combining olive oil, lime juice, lime zest, minced garlic, onion powder, kosher salt, ground black pepper, oregano, paprika and cumin in a medium bowl.

Rub the marinade all over the chicken, inside and out. Lift the skin of the breast and legs, ensuring the marinade is rubbed directly onto the meat.

Place the chicken in a large roasting pan and refrigerate for at least 4 hours or overnight. This step is optional, but it really enhances the flavor of the chicken'

Preheat your oven to 400 F and remove the chicken from the refrigerator. Bake for 45 minutes to 1 hour, or until the internal temperature of the chicken reaches 165F.

While the chicken is baking, prepare the green sauce by combining jalapeños, garlic, cilantro, olive oil, mayonnaise, white vinegar, salt and lime juice in a food processor. Pulse until everything is combined and the mixture is smooth. Add more olive oil if needed to thin out the sauce.

Prepare the red onions by combining thinly sliced onions, cilantro, lime juice, apple cider vinegar and a pinch of salt in a small bowl. Toss until combined.

When the chicken is done baking, remove it from the oven and let it rest for 10 minutes before serving. Serve with the green sauce and red onions, and enjoy! 
Nutrition
1

thigh – 358 calories, 22g fat, 0g carbs, 36g protein

1 drum – 233 calories, 12g fat, 0g carbs, 29g protein

1 breast – 193 calories, 12g fat, 0 carbs, 31g protein

2 Tbsp green sauce: 133 calories, 16g fat, 1g carbs, 0g protein

2 Tbsp onions: 9 calories, 0g fat, 1g net carbs, 0g protein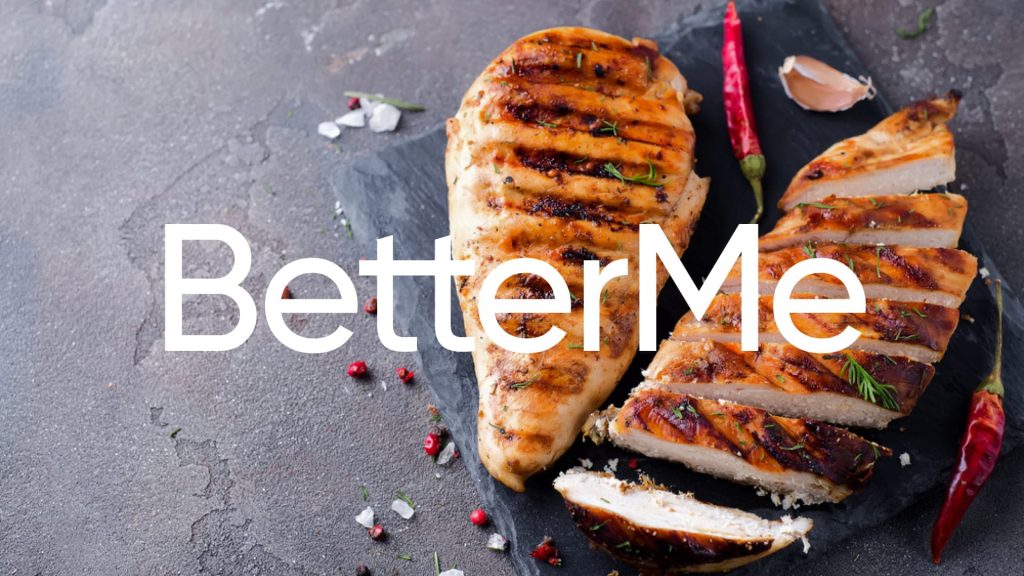 3. Keto Whole Crockpot Chicken (4)
If you've been wondering how to cook a whole chicken in the crockpot (because let's face it, this is hands-down the easiest way!) then this recipe is for you. A simple combination of butter and herbs help to give this crockpot chicken a delicious flavor, and the slow cooking process keeps it nice and juicy. 
Ingredients
1 whole 5 pound chicken

1 tablespoon of olive oil

1 tablespoon of salt-free Italian seasoning

2 teaspoons of cumin powder

1 tablespoon of smokey paprika

1 1/2 teaspoons of black pepper

3 teaspoons of salt

1 teaspoon of onion powder

1 teaspoon of garlic powder

2 carrots cut 4 inch pieces

1 medium onion sliced in quarters
Instructions 
Prep the chicken by removing any giblets and rinse with cold water. Pat dry using paper towels and coat all over with a tablespoon of olive oil.

In a small bowl, mix together the Italian seasoning, cumin powder, smokey paprika, pepper, salt, onion powder and garlic powder.

Rub the seasoning mix all over the chicken, as well as inside the cavity.

Place the carrots and onion quarters in the bottom of the crockpot. You may also use aluminium foil balls (small pieces of foil rolled into balls) to help the chicken from sitting directly in the juices. The idea is to keep the chicken from getting soggy.

Place the seasoned chicken on top of the carrots and onion quarters, cover and cook on low for 6 hours on low, or 4 hours on high.

Once cooked, remove the chicken from the crockpot and let it rest for 10 minutes before serving. 
Read More: Savor the Flavors: Mouthwatering Keto Sides for Steaks
4. Keto Air Fryer Whole  Chicken (1) 
Move aside oven roasted chicken, this Keto Air Fryer Whole Chicken is the only way to go! We love air fryer recipes for their ease of use, and this one is no different. Crispy skin, juicy meat and so much flavor! 
Ingredients
1 5 pound Whole chicken, giblets removed

2 Tablespoons avocado oil

1 Tablespoon Kosher Salt

1 teaspoon Freshly ground black pepper

1 teaspoon Garlic powder

1 teaspoon Paprika (I prefer smoked paprika)

½ teaspoon Dried basil

½ teaspoon Dried oregano

½ teaspoon Dried thyme
Instructions 
Make a rubbing paste by combining the oil, salt, pepper, garlic powder, paprika, basil, oregano and thyme in a small bowl.

 Rub the paste all over the chicken, including under the skin.

Preheat your air fryer to 360 F. Place the chicken in the air fryer basket and cook for 40 minutes.

After 40 minutes, remove the chicken from the air fryer and check its internal temperature. The internal temperature should reach 165F before you can remove it from the air fryer and let it rest for 10 minutes before serving. 
Servings: 6
Nutrition per serving: Calories: 271 kcal
What to Eat With Keto Whole Chicken?
Keto-friendly side dishes are the perfect way to round out a meal with keto whole chicken. Some great options include:
Roasted veggies – y

ou can't go wrong with a combination of cauliflower, broccoli, Brussels sprouts, zucchini and asparagus. Elevate their flavor by adding garlic, herbs and a drizzle of olive oil. 

Cheese-stuffed mushrooms – t

hese are a great keto side dish that pairs perfectly with whole chicken. Simply stuff some large crimini mushrooms with your favorite cheese and top them with a drizzle of olive oil. 

Roasted root vegetable medley

– mix together sweet potatoes, turnips, parsnips, and carrots with a sprinkle of rosemary, garlic powder and olive oil. Bake until tender. 

Cauliflower rice pilaf – make a flavorful keto-friendly side dish by sautéing cauliflower rice with onion, garlic and herbs. Add some diced bell peppers or mushrooms for extra flavor.
Low carb biscuits – you don't have to miss out on biscuits while eating keto. Make a batch of low carb biscuits using almond flour and top with melted butter. 
Green salad

– a simple side of greens is always a great way to balance out a meal. Dress it up with some shredded cheese and a low carb dressing. 

Keto coleslaw

– make a crunchy, creamy coleslaw with shredded cabbage and your favorite keto mayo. Add some shredded carrots and celery for extra flavor.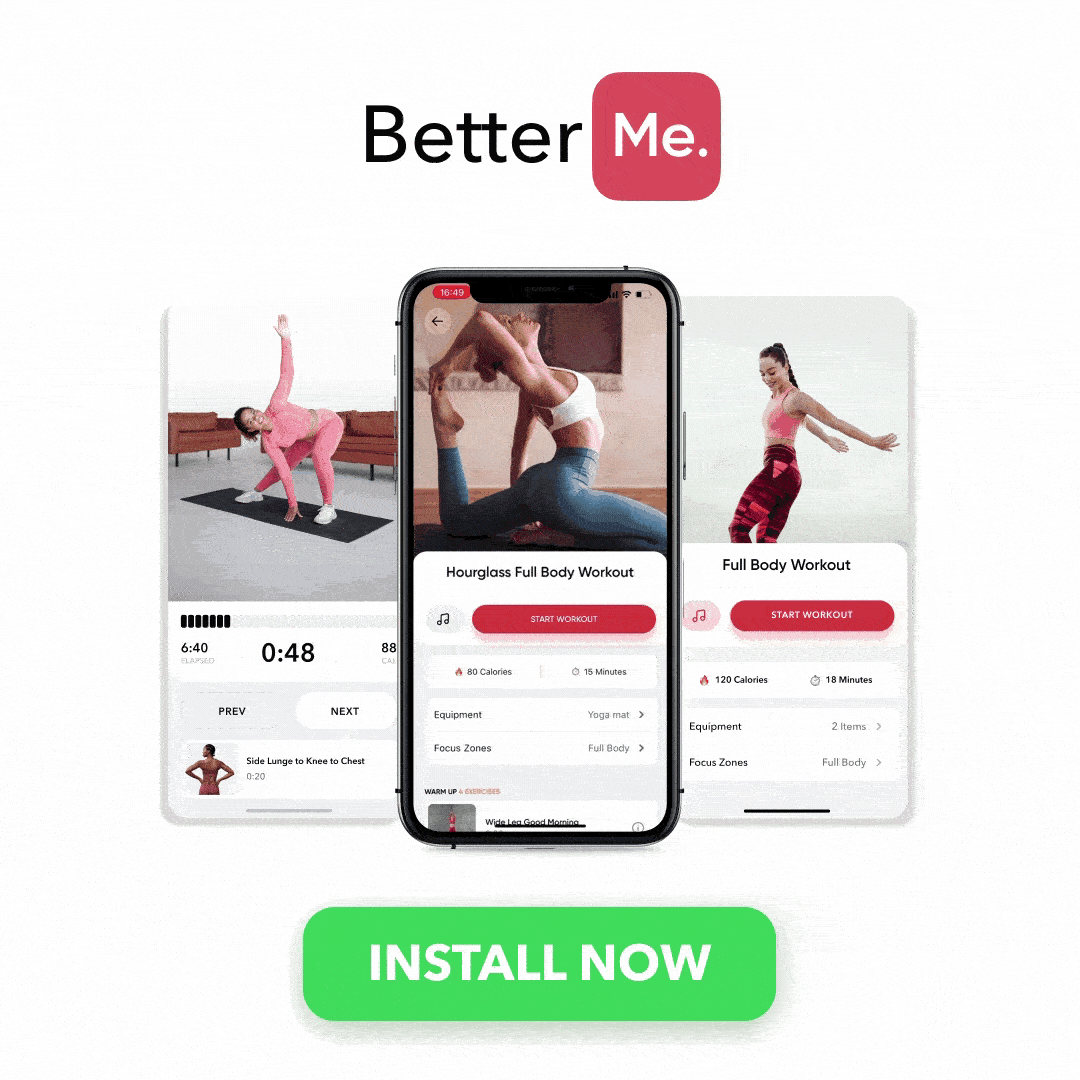 The Bottom Line 
Keto whole chicken is a delicious and easy-to-make dinner option. It's great served with a variety of keto-friendly side dishes, from roasted veggies to low carb biscuits. With a few simple ingredients and the right seasonings, you'll have this dish on the table in no time. Try it out tonight and enjoy a tasty, healthy meal. 
DISCLAIMER:
This article is intended for general informational purposes only and does not address individual circumstances. It is not a substitute for professional advice or help and should not be relied on to make decisions of any kind. Any action you take upon the information presented in this article is strictly at your own risk and responsibility!