Most every household has bacon and eggs for breakfast now and then. But are you bored with this menu and looking to try on fresh recipes? If so, we got you covered! Today we look at tasty options for keto breakfast without eggs. These keto breakfast ideas without eggs are easy to prepare, highly nutritious, and most importantly, yummy!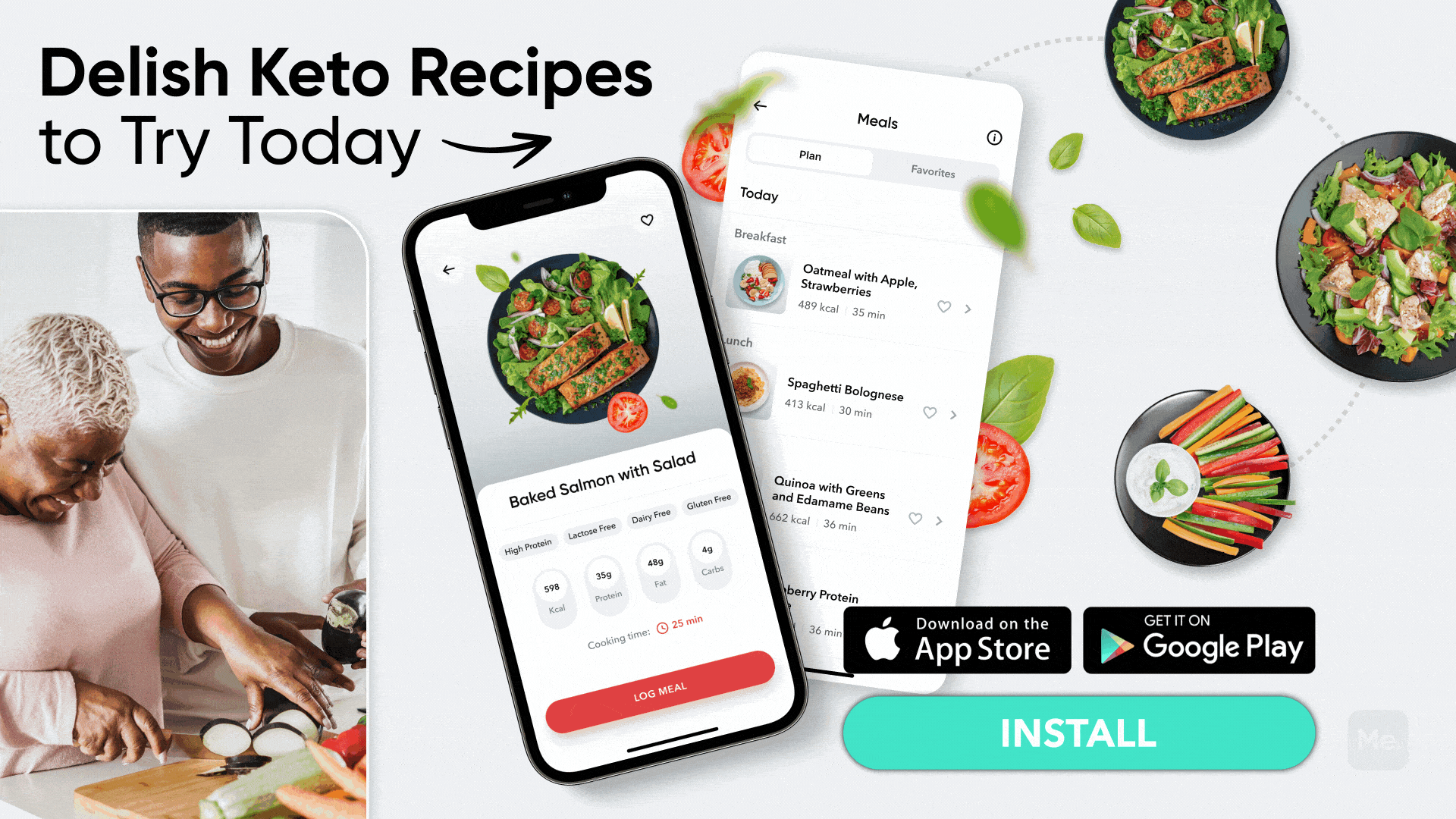 What Is A Good Keto Breakfast Without Eggs?
We know eggs are high in protein and low carb, making them an excellent food choice when on keto. But eating them over and over can make them boring. If you want to take a break from them this easy keto breakfast without eggs recipe could be just the thing for you.
These incorporate keto-friendly breakfast food options such as granola and veggies. Here are some tasty keto breakfast without eggs recipes to try today!
Keto Granola Recipe (1)
This recipe is perfect if you want cereal for breakfast. It is crunchy, nutritious, and delicious!:
Ingredients (1):
1 cup (170 g) raw almonds

1 cup (96 g) unsweetened shredded coconut

2 (70 g) egg whites

1 cup (125 g) raw pecans or walnuts

½ cup (60 g) pumpkin seeds

1 cup (150 g) raw hazelnuts

½ cup (65 g) sunflower seeds

⅓ cup (55 g) chia seeds

⅓ cup (45 g) sesame seeds

Less than ½ cup (110 g) no sugar peanut butter

1 tsp. (5g) pure vanilla extract

½ tbsp. ground cinnamon (optional)

Heaping ½ cup (80 g) confectioners (use 100 g if you prefer really sweet granola)

Pinch of salt
Preparation (1):
Preheat your oven to 350

℉

(177

℃

) and line a baking sheet with parchment. 

Add half of the nuts, pumpkin, and sunflower seeds to your food processor and pulse. Be cautious to avoid over-pulsing.

Put the mixture in a bowl, then add the remaining dry ingredients and stir properly. 

Whisk the wet ingredients in a different bowl, then add the dry ones and mix well together. 

Spread the mixture on the baking sheet, then flatten it using your hands or a rolling pin.

Bake for twenty-five minutes or until golden brown. Remove from the oven and let it cool.

Break granola into pieces using your hands, then store in an airtight container somewhere cool and dry. 
Nutritional Profile (1):
The recipe yields half a cup serving size. The nutritional profile is as follows:
Calories: 300

Total fat: 28 g

Total carbs: 8.5 g

Protein: 9 g
Read More: How To Read Nutrition Labels For Keto
Keto Sheet Pan Sausage And Veggies (2)
This recipe is perfect if you want a keto breakfast without eggs or dairy. The tasty smoked sausages and tender roasted veggies elevate the flavors of this dish, making it super delicious. It is as follows:
Ingredients (2):
One small squash

6 oz. broccoli florets (about 2 cups)

One small zucchini

14 oz. smoked sausage

1/2 onion

1/2 red pepper

1 tbsp. old bay seasoning

2 tbsp. olive oil

1/4 tsp. pepper

1/2 tsp. garlic powder
Preparation (2):
Preheat the oven to 400 degrees and use parchment paper to cover a sheet pan.

Wash, dry, and then chop your veggies into one-inch chunks. Cut them into the same size so they all cook evenly. 

Mix all the veggies in a bowl, then slice the sausage into one-inch circles.

Mix them, then toss with the olive oil and seasoning until they are evenly coated.

Add on the cookie sheet in a single layer and bake for eight minutes. Turn and bake for another eight minutes or until the veggies are done to your preference. 

Serve and enjoy.
Nutritional Profile (2):
The nutrition per serving is as follows:
Calories: 325 

Total carbs: 9 g

Fat: 8 g

Protein: 12 g
Intense sweat sessions, working weight loss tips, lip-smacking recipes come in one package with the BetterMe app. And all of it is at your fingertips, start transforming your life now!
The Bottom Line
Are you tired of having eggs and bacon for breakfast and want other yummy recipes? Check out this irresistible keto breakfast without eggs ideas. They are easy to prepare, highly nutritious, and to die for! However, remember to consult your dietitian before adding them to your diet plan.
DISCLAIMER:
This article is intended for general informational purposes only and does not address individual circumstances. It is not a substitute for professional advice or help and should not be relied on to make decisions of any kind. Any action you take upon the information presented in this article is strictly at your own risk and responsibility!