If you are on the keto diet, cauliflower can be an excellent addition to your diet. It is highly nutritious, versatile, and meets all the keto dietary principles. But unfortunately, a lot of people do not know the different ways to prepare it. That said, here are some keto cauliflower recipes to try for healthier and tastier meals!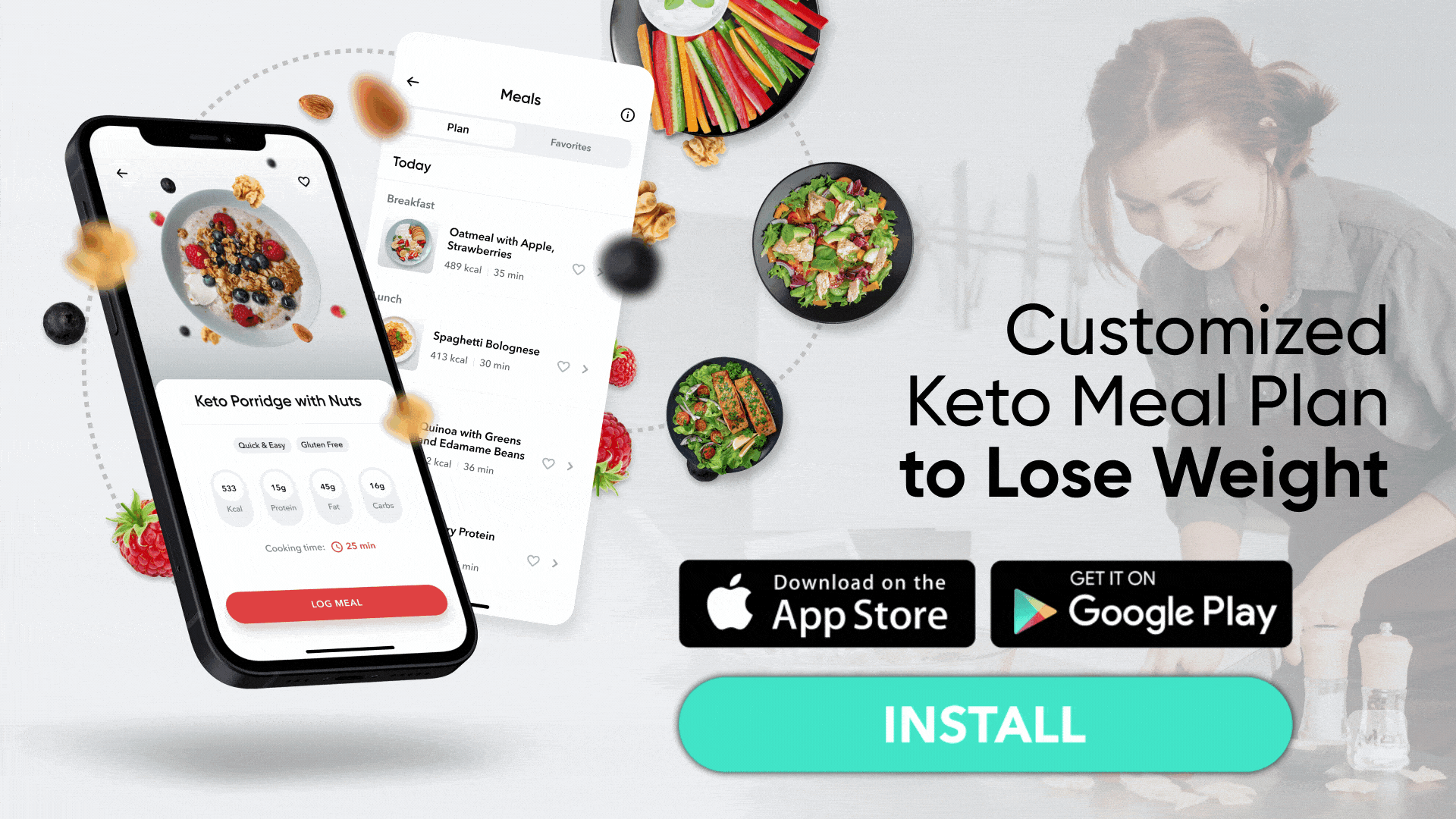 Is Cauliflower OK On Keto Diet?
The underlying keto dietary principle is to consume high-fat, low-carb foods like cauliflower. It has low-carb content, with one cup of chopped raw cauliflower providing only 5 g of carbs (2). 
How Do You Incorporate Cauliflower Into A Keto Diet?
You can cook cauliflower in many ways, including baking it, pan frying it, having it raw in salads, or boiling it! Here are some keto-friendly cauliflower recipes to try:
Keto Garlic Parmesan Cauliflower Rice (4)
You will love this recipe if you want keto cauliflower rice recipes. The yummy, garlicky, and cheesy flavors are to die for! 
Ingredients (4):
One head cauliflower, riced

1/4 cup grated parmesan cheese

3 tbsp. butter

2 tbsp. minced garlic

Kosher salt, to taste

Freshly ground black pepper, to taste
Preparation (4):
Mix all ingredients in a non-stick skillet and place over medium-high heat, except for the parmesan cheese, salt, and pepper. 

Stir and let them cook for about 8 minutes until well sautéed.

Add the parmesan cheese, then add salt and pepper.

Continue cooking for an additional 3 to 4 minutes while stirring occasionally.

Turn off the heat, serve, and enjoy!
Nutritional Profile (4):
Calories: 190

Total carbs: 3 g

Total fat: 15 g

Protein: 10 g
Read More: Keto Pizza – How To Make Low Carb Pizza That Tastes AMAZING
Keto Cauliflower Bake With Cheese (3)
This recipe is so easy, yet irresistible, you will not get enough of this recipe. It is as follows: 
Ingredients (3):
One whole cauliflower

1/2 cup cheddar aged tasty

2 cups mozzarella shredded

7 oz. bacon

1 cup sour cream

1/2 medium onion sliced

2 tsp. garlic powder

1 tbsp. Italian herb mix
Preparation (3):
Preheat the oven to 180C/355F. 

Break the cauliflower into florets and let it blanch for about five minutes. After boiling it, quickly run it under cold water to prevent overcooking. Drain well. 

Add the cauliflower to a baking dish and coat it evenly with the sour cream.

Add half of the mozzarella and mix well.

Cut the bacon into strips and place them on top, followed by the onion, herbs and garlic powder.

Add the remaining mozzarella cheese, then the grated cheddar.

Bake for 25 minutes until golden.

Remove from the oven and serve while hot.
Nutritional Profile (3):
Calories: 296

Total carbs: 6 g

Total fat: 24 g

Protein: 13 g
If you tend to let yourself off the hook, raise the white flag when things get tougher than you expected, send yourself on an unconscious binge-eating trip – BetterMe app is here to help you leave all of these sabotaging habits in the past!
Cauliflower Fried Rice (1)
Here is another excellent consideration if you are looking for keto rice cauliflower recipes.
Ingredients (1):
For Fried Rice:
One head of cauliflower, cut into florets

2 tbsp. neutral oil (such as coconut, vegetable, or peanut)

Three garlic cloves, minced

One bunch of scallions, thinly sliced

Two celery stalks, diced

Two carrots, peeled and diced

1 cup frozen peas

One red bell pepper, diced

1 tbsp. minced fresh ginger

2 tbsp. rice vinegar

3 tbsp. soy sauce

2 tsp. Sriracha, or more to taste
For the Garnish:
Four eggs

4 tbsp. thinly sliced scallions

1 tbsp. neutral oil (such as vegetable, coconut or peanut)

4 tbsp. chopped fresh cilantro

Salt and freshly ground black pepper

4 tsp. sesame seeds
Read More: 1 Week Keto Meal Plan To Get You Started On A Low Carb Diet
Preparation (1):
To make the fried rice:
Pulse the cauliflower in a food processor for 2 to 3 minutes until it resembles rice, then set aside.

Heat the oil over medium heat, add the scallions, garlic, ginger, and stir-fry for about a minute.

Add the celery, carrots, red bell pepper, and stir-fry for 9 to 11 minutes or until the veggies are tender.

Add the cauliflower rice and stir-fry until it turns golden. Stir in the frozen peas and toss well.

Add the soy sauce, rice vinegar, and Sriracha, toss, and then set aside.
To make the garnishes:
Heat the oil over medium-high heat.

Crack the eggs into the pan and cook until the yolks are runny but the whites are set.

Season each with salt and pepper.

Divide the cauliflower rice among four plates and top each with a fried egg.

Garnish each with a tablespoon of cilantro and scallions and a teaspoon of sesame seeds.

Serve immediately.
Nutritional Profile (1):
For the fried rice:
Calories: 108

Total carbs: 21 g

Total fat: 1 g

Protein: 7 g
For the garnishes:
Calories: 183

Total carbs: 2 g

Total fat: 6 g

Protein: 6 g
The Bottom Line
Cauliflower is an excellent low-carb veggie option for your keto diet. It is highly versatile, and you can have it when baked, steamed, or raw. Please consult a professional if interested in any of the listed keto cauliflower recipes.
DISCLAIMER:
This article is intended for general informational purposes only and does not address individual circumstances. It is not a substitute for professional advice or help and should not be relied on to make decisions of any kind. Any action you take upon the information presented in this article is strictly at your own risk and responsibility!