Spaghetti noodles are classic — but they also have tons of carbs. A one-cup serving of cooked spaghetti has around 43 grams of carbs, and that can quickly add up if you're not careful.
Most foods can be made low-carb, and pasta is no exception. Homemade keto pasta comes in different shapes and sizes, but all of them have one thing in common: they're much lower in carbs than traditional pasta.
Whether you prefer a simple 3-ingredient keto pasta or a more robust recipe with different vegetables and cheeses, we've got you covered.
Here are some of our favorite keto pasta recipes:
3-Ingredient Keto Pasta Recipe (3)
This easy keto pasta is made with just three ingredients: full-fat shredded mozzarella cheese, an egg yolk, and xanthan gum.
Xanthan gum is a low-carb thickener that helps give this keto pasta its traditional spaghetti-like texture. It's an optional ingredient, but we recommend it for the best results.
Ingredients:
1 cup full fat shredded mozzarella cheese

1 large egg yolk

¼ teaspoon xanthan gum (optional)
Instructions:
Microwave the mozzarella cheese and xanthan gum (if using) in a large, microwave-safe bowl for 1 minute. Stir until the cheese is melted and smooth. When the cheese is warm, not hot, add in the egg yolk and fold it in gently with a rubber spatula. Once the egg yolk is fully incorporated, sandwich the dough between two pieces of parchment paper and roll it out until it's about ⅛-inch thick.

Cut the pasta into desired shapes with a pizza cutter or knife. 

Refrigerate for at least 8 hours to let the pasta firm up. 

Cook the pasta in boiling water for 2-3 minutes, or until al dente. Drain and serve with your favorite sauce.
Read More: Keto Cauliflower Recipes To Try Today!
Zucchini Pasta Recipe (Zoodles) (3)
Zucchini is a vegetable that's packed with nutrients and low in carbs, making it a great option for those on a keto diet. When spiralized or julienned into thin noodles, it makes an excellent pasta substitute.
Due to the high water content, zucchini noodles can be a little tricky to cook. We recommend sautéing them over medium heat until they're slightly charred for the best flavor and texture. You can also oven-roast them, but be sure to watch them carefully so they don't overcook.
Ingredients:
4 medium zucchini, spiralized or julienned into noodles

2 tablespoons butter

Salt and pepper, to taste
Instructions:
Preheat the oven to 375 degrees Fahrenheit.

Line an extra large baking sheet with parchment paper and spread out the zucchini noodles.

Bake for 10 minutes, or until the noodles are slightly wilted. Pat them dry with a paper towel to remove any excess moisture.

Melt the butter and pour it over the noodles. Season with salt and pepper, to taste. Toss to coat.
Alternatively:
Toss the zoodles with sea salt and let it sit for 10 minutes to help draw out some of the moisture. Drain any excess moisture and then proceed. 

Squeeze the zoodles with a paper towel to get rid of as much moisture as possible. Be careful not to over-squeeze or the noodles will be squashed. 

Heat butter in a large skillet over medium heat. 

Add the zucchini noodles and cook for 3-5 minutes, or until they're slightly charred. Season with salt and pepper, to taste.
Looking for a way to break the vicious cycle of weight loss and tone up all the jiggly parts? Watch the extra pounds fly off and your muscles firm up with the BetterMe app!
Keto Pasta Sauce Recipe (2)
Love some alfredo sauce to go with your keto pasta? This low-carb alfredo sauce goes well with whichever low-carb pasta you make, as well as a bunch of other dishes.
Ingredients:
1 Tbsp. Butter

2 Cloves Garlic, Minced

1 Cup Heavy Cream

½ Cup Cream Cheese

½ Cup Grated Parmesan Cheese

⅓ Tsp. Oregano

Black Pepper to Taste

Salt to Taste
Instructions:
In a skillet over medium heat, melt the butter. Stir in the garlic and cook until fragrant. 

Pour in the heavy cream, cream cheese, Parmesan cheese, oregano, black pepper, and salt. Whisk until smooth. 

Bring the sauce to a simmer and cook for about 5 minutes or until it has thickened. 

Serve with keto pasta or use as a dipping sauce.
 Enjoy!
Read More: Keto Bread Recipe – How To Make Low Carb Bread That Tastes Great
The Bottom Line
 If you're looking for a delicious, low-carb alternative to traditional pasta, give keto pasta a try. It's easy to make and can be enjoyed with your favorite sauce.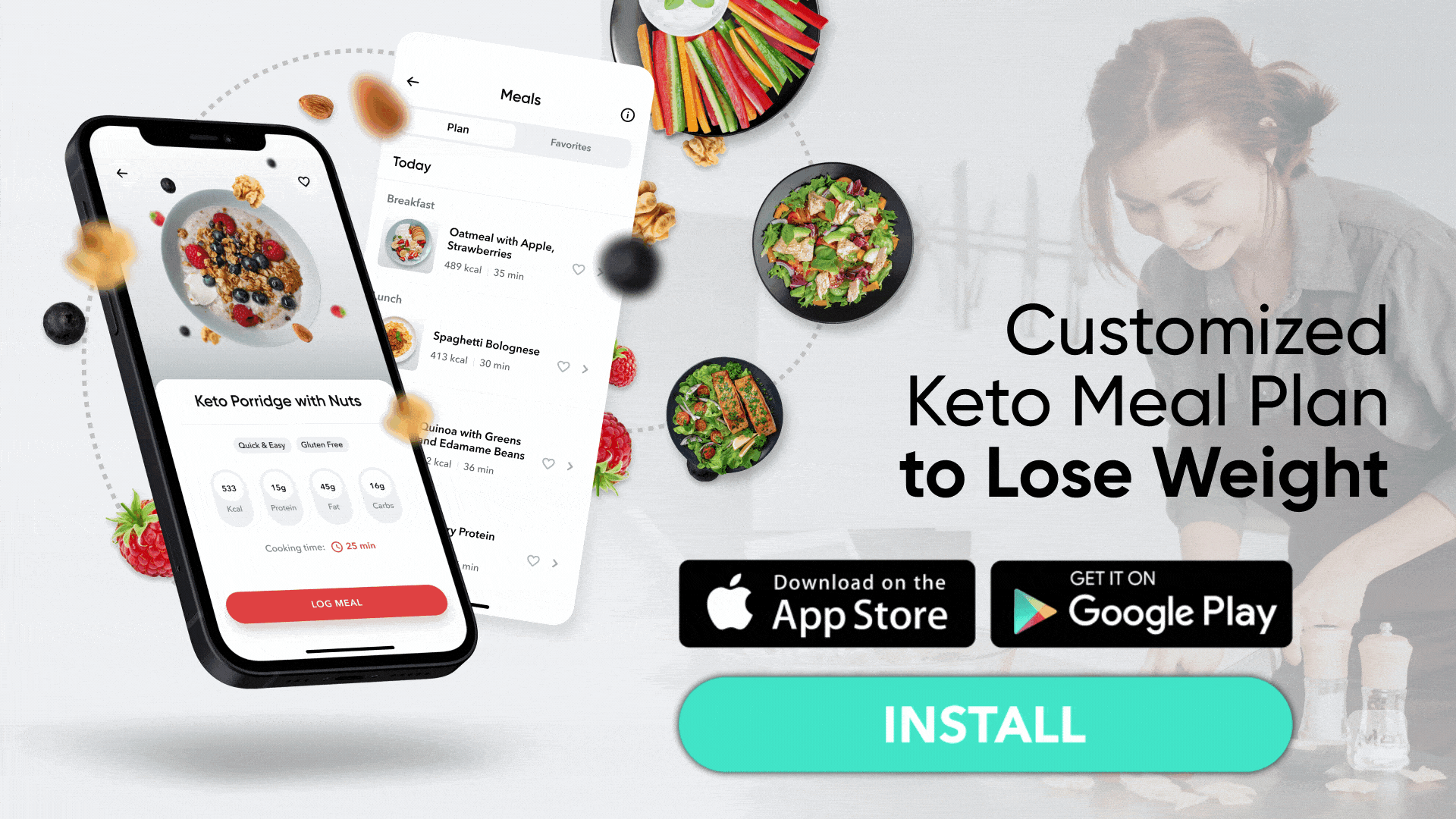 DISCLAIMER:
This article is intended for general informational purposes only and does not address individual circumstances. It is not a substitute for professional advice or help and should not be relied on to make decisions of any kind. Any action you take upon the information presented in this article is strictly at your own risk and responsibility!
SOURCES:
HOW TO MAKE ZUCCHINI NOODLES: THE BEST ZOODLES GUIDE

(2021, wholesomeyum.com)

5 MINUTE KETO ALFREDO SAUCE RECIPE | ONE OF THE BEST KETO PASTA SAUCES YOU CAN MAKE

(2022, thedietchefs.com)

KETO PASTA NOODLES RECIPE THAT TAKES JUST 10 MINUTES TO PREPARE

(2022, thedietchefs.com)