Of all the keto friendly protein sources, chicken is probably the most versatile of all. Not only can it be prepared in multiple ways and used in a variety of dishes, but it is also less expensive than some other protein sources, making it easily accessible to all keto dieters from students to hardcore gym meal preppers. Keto chicken thighs are perhaps the easiest and most delicious cuts of this bird. When made the right way, a chicken thigh remains not only juicy, but very tender which makes your eating experience exceptional. If you have been looking for a good keto recipe with chicken thighs, then you are in the right place. Read on to find out how to cook keto chicken thighs that will make everyone salivate for a taste of it, as well as a selection of side dishes that go perfectly with your meal.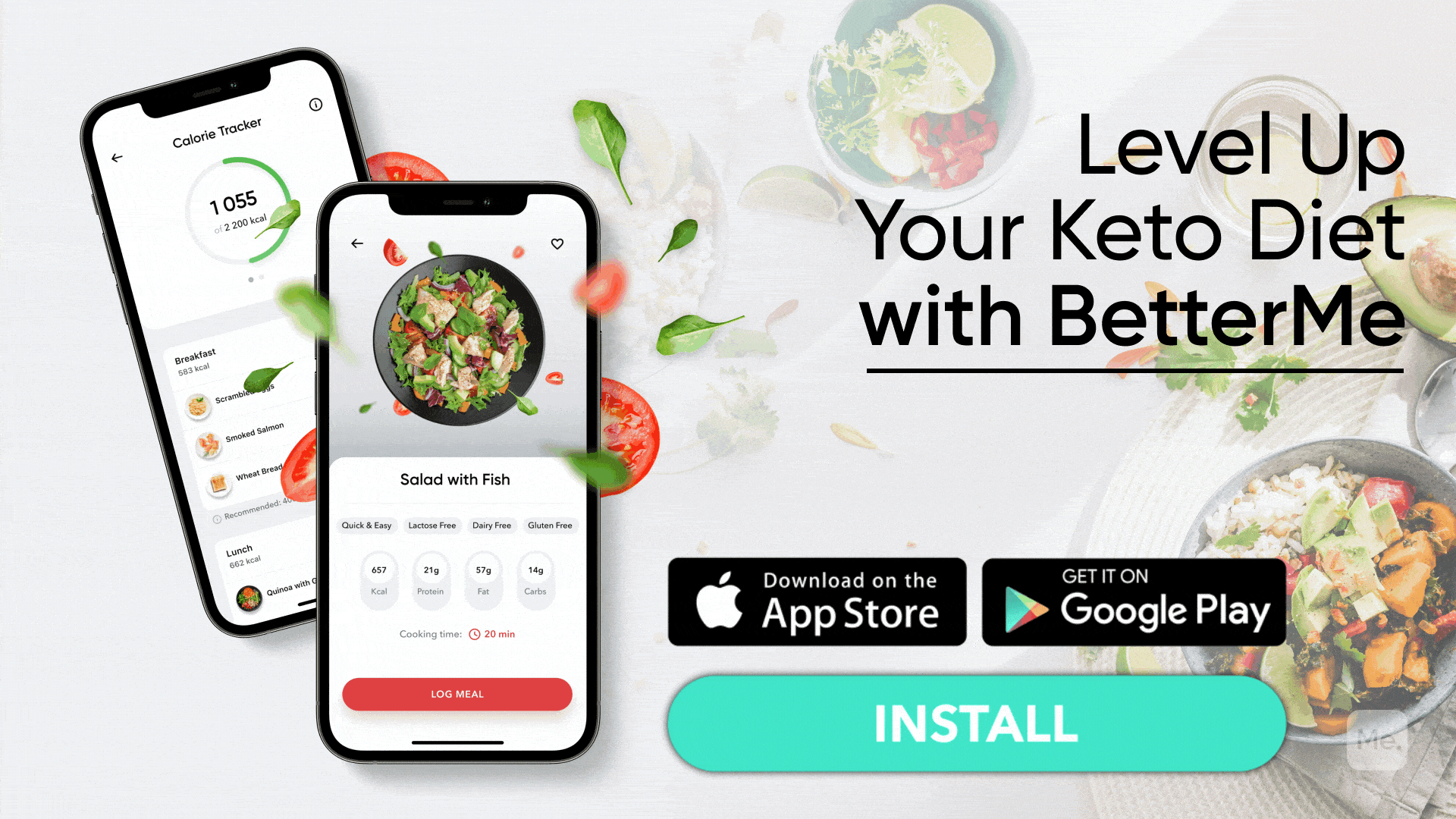 Why Keto Chicken Thighs Instead Of Breasts?
When it comes to healthy eating, or generally clean eating for weight loss, many recipes call for the use of breasts instead of thighs. That said, on keto you can enjoy thighs without any feelings of guilt. Here's why
They are juicier

– Chicken breasts might be the most popular cut of this bird, but they are also the easiest to dry out while cooking. Thighs on the other hand are very juicy and tender. It's hard to accidentally overcook them leaving you with dry, tasteless, and stringy meat.

They have a higher fat content

– The ketogenic diet is one eating plan that places a lot of emphasis on fat consumption. Anyone following this diet plan, especially for weight loss is required to consume high fats, moderate proteins, and very low carbohydrates. In fact, your daily macros should consist of 55 to 60 percent fat, 30 to 35 percent protein, and 5 to 10 percent carbohydrates (

6

).
According to the Food and Drug Administration, one cup of skinless diced chicken breast only has 4.82 grams of fat while the same serving of skinless diced chicken thigh has 14.5 grams of fat (1, 2). From this we can easily see that chicken thighs are better suited for the ketogenic diet. If you'd like to further increase your fat content consumption from these thighs, we recommend keeping the skin on and eating it. 1 thigh (130 grams) with the skin on has 17.9 grams of fat (3).
Read More: Low Carb, High Flavor Indulgence With This Keto Cheesecake Recipe
How To Cook Chicken Thighs Keto – 6 Fun Ways To Make Delicious Thighs
Nothing makes cooking (and eating) more fun than trying out new recipes and cooking styles. Here are some different ways to make your keto chicken thighs:
Baking
Baking is usually the most preferred method when it comes to making chicken thighs as it not only allows the meat to cook evenly throughout, but it also ensures that the skin is very crispy, adding a layer of texture to your dish.
It's important to note that when using this method, bone-in keto baked chicken thighs will take longer to cook than boneless ones. This is because the bone absorbs the heat, taking it away from the meat surrounding it, thus increasing cooking time.
Ordinarily you should bake your chicken in the middle rack – oven at 425 ºF/218 ºC for 15 to 20 minutes for boneless thighs, and up to 30 minutes for bone-in thighs. To make sure the chicken is well cooked, use a cooking thermometer and make sure the internal temperature of the thickest part of the chicken is 165 ºF/73.8 ºC.
Stove-Top Pan Searing
Pan searing is a great way to get beautiful caramelized brown skin on your meat. Please note that searing does not cook the meat all the way through. Once your meat has turned a lovely brown color, take it out of the pan for a longer cooking process, either in a slow cooker or in the oven.
To pan sear
Pat dry your chicken. Wet chicken will lead to hot oil splashing and burning you

Heat a generous drizzle of olive oil/butter in a large skillet over medium-high heat.

Once your oil/butter is hot enough, place chicken in a skillet, skin-side down if using skin-on chicken thighs, and cook, until golden brown. Flip to the other side and sear till golden brown.
Ps. while larger/thicker cuts might not cook all the way through with searing, thinner cut thighs can cook all the way through. This can take anywhere between 5 to 7 minutes per side. Use a cooking thermometer to check the inner temperature to make sure it's well cooked.
Frying
Nothing screams comfort meal more than some mouth watering deep fried chicken. An important fact to note is that while deep fried chicken is certainly delicious, it is not the healthiest option. Fried foods have a lot of unhealthy fats which may increase your risk of heart disease if they make up too large a portion of your calorie intake(8). If you choose to make some deep fried keto chicken thighs, make sure not to eat too many -or too often – and replace the bread crumbs required with either pork rinds, almond or coconut flour to keep the carbs intake low.
Grilling
Another easy way to prepare your meat. Grilling works best during those hot summer nights or whenever you have guests over. Marinate your thighs in some sauces and herbs for at least 30 minutes (preferably overnight) in the fridge for the best flavor. Place on the grill skin-side down and grill, flipping halfway through, until charred in spots and an instant-read thermometer inserted in the thickest portion registers 165 ºF. This should take about 10 minutes for boneless thighs and up to 20 minutes for bone-in thighs.
Want to build an attention-grabbing bubble butt, blast away fat that's stored in all the wrong places, spring-clean your diet, turn back the clock on your skin, skyrocket your self-confidence and shatter your insecurities? Check out the BetterMe app and set this plan in motion!
Poaching
While this method is usually used when cooking chicken breasts, it can work just as well with thighs too. Instead of using simple broth for your poached keto chicken thighs recipe, opt for coconut milk for extra flavor and fats.
Broiling
A simple way to make chicken thighs quickly and effortlessly in the oven as the process takes about 8 to 10 minutes. If your chicken has its skin on, always start skin-side down then flip it halfway to get that gorgeous golden brown crispy skin.
What Goes With Keto Chicken Thighs?
Juicy keto chicken thighs can easily be a meal by themselves. However, if you'd like to remain satisfied longer, adding some sides to your protein meal is always a good idea. Some of the best side dishes for things include
Garlic-herb mashed cauliflower – The perfect low carb substitute for mashed potatoes

Roasted squash – Chicken stuffed squash is the perfect easy keto dinner meal

Zoodle stir fry

Any salad of choice

Bacon wrapped asparagus

Pan fried garlic green beans

Broccoli and Cauliflower Gratin

Coconut cream spinach
Simple Delicious Keto Chicken Thighs Recipes To Try Today
Here are some chicken thigh delicious recipes that you can experiment with on your ketogenic diet
Cheesy Keto Crock Pot Chicken Thighs
Nothing screams keto more than a mouth-watering meal full of cheese. This recipe is truly a cheese lover's dream.
Ingredients:
2 lbs (900g) boneless skinless chicken thighs 

1 ¼ cups (280g) full fat cream cheese

1 cup (115g) grated cheddar cheese

6 slices bacon

2 tbsp fresh chives

1 tsp dried parsley​

1 tsp dried dill

1 tsp dried chives

1 tsp onion powder

1 tsp garlic powder

½ tsp salt

¼ tsp ground pepper
Directions:
Start by cleaning your chicken thighs – this can be done under running water or by soaking them in a bowl of water with vinegar for about 10 minutes and then rinsing them off.

Add the chicken to your crock pot/slow cooker and add your seasonings. toss/stir everything to ensure that the chicken is well coated with seasonings

Add the cream cheese, cover the pot and let your chicken cook. You can either set it on high for 3 hours or low for 7 hours.

As the chicken is going, add your bacon to a pan and fry till golden brown.

Once the chicken is done, shred it with a fork and mix it in with the creamy sauce in the pot till its fully saturated

Add your cheese and bacon, then cover the pot again and cook on high for 15 minutes.

Remove from heat (to prevent drying out) and serve immediately
This makes enough chicken for six servings (7).
Calories for 1 serving: 433. Fats: 30 g. Protein: 37 g. Carbs: 4 g.
Read More: Is Rotisserie Chicken Keto-Friendly?
Creamy Chicken Thighs (With Veggies)
If you are determined to do clean keto (i.e a ketogenic diet that focuses on whole foods from quality sources, such as grass-fed beef, free-range eggs, wild-caught seafood, olive oil, and non-starchy vegetables and eliminates high sodium and overly processed foods) then this keto chicken thighs recipe is for you.
Ingredients:
6 chicken thighs

1 tbsp avocado oil

1 tbsp butter

2 minced garlic cloves

1 finely chopped

shallot 

2 tbsp dry white wine

¾ cup chicken bone broth

¾ cup heavy cream

6 finely chopped sun-dried tomatoes 

1 large handful baby spinach

2 tbsp fresh basil chopped

Salt and pepper to taste
Directions:
Preheat your oven to 375 °F (190 °C).

Clean your chicken, pat it dry and coat the thighs with oil, pepper and salt

On a parchment paper lined baking sheet, place the chicken and move to the oven to bake.

As the chicken bakes melt your butter in a large pan/skillet and add your garlic and shallot. Let them saute for 2 to 3 minutes until softened.

Add the white wine and cook for another 5 minutes or until the wine has reduced.

Add in your bone broth, heavy cream, and sun-dried tomatoes and let cook for another 2-3 minutes. 

Add the spinach, basil, some extra salt and pepper, and stir everything together

After about 20 minutes, turn the oven to broil and continue cooking the thighs for an extra 3 minutes. Once the skin has turned brown and crispy.

After 3 minutes move the chicken to the skillet/pan with the sauce and spoon the sauce on the thighs coating them.

Let cook for 3 more minutes then remove from heat, garnish, and serve.
This recipe makes 6 servings (5). 
Calories for 1 serving: 407. Fats: 34 g. Protein: 21 g. Carbs: 4 g.
The Perfect 'No Hassle' Keto Chicken Recipe With Chicken Thighs (bone-in)
Just 5 minutes of prep and let the oven do the rest for you.
Ingredients:
3 pounds bone-in chicken thighs (8 thighs)

2 tbsp avocado oil

1 tsp paprika

1 tsp garlic powder

1 tsp onion powder

1 tsp salt

½ tsp cracked pepper

1 tsp chopped parsley
Directions:
Preheat the oven to 400 °F. Spray a baking sheet with non-stick spray.

Add all of the ingredients except for the parsley to a large zip top bag and seal. Smush the chicken around in the bag to coat in the seasoning.

Arrange chicken on the baking sheet and bake for 35 to 45 minutes or until a thermometer reads 165 °F.

Sprinkle chicken with parsley just before serving.
This makes 4 servings. One serving is made up of two thighs (4).
Calories for 1 serving: 796. Fats: 54 g. Protein: 80 g. Carbs 2 g
When it comes to weight loss, progress is made by inches, not miles, so it's much harder to track and a lot easier to give up. BetterMe app is your personal trainer, nutritionist and support system all in one. Start using our app to stay on track and hold yourself accountable!
How To Cook Boneless Chicken Thighs Keto
The only difference in making keto chicken thighs boneless and the bone-in variety is that the latter will take longer to cook than boneless thighs. Other than this you can poach, broil, grill, deep fry, slow cook, bake, etc. boneless meat as you would bone in. As long as the internal temperature at the thickest part is 165 °F, the chicken is done.
Ps. if you don't own a thermometer, just stab the chicken with a knife and if the juices run out clear, the chicken is cooked through and done.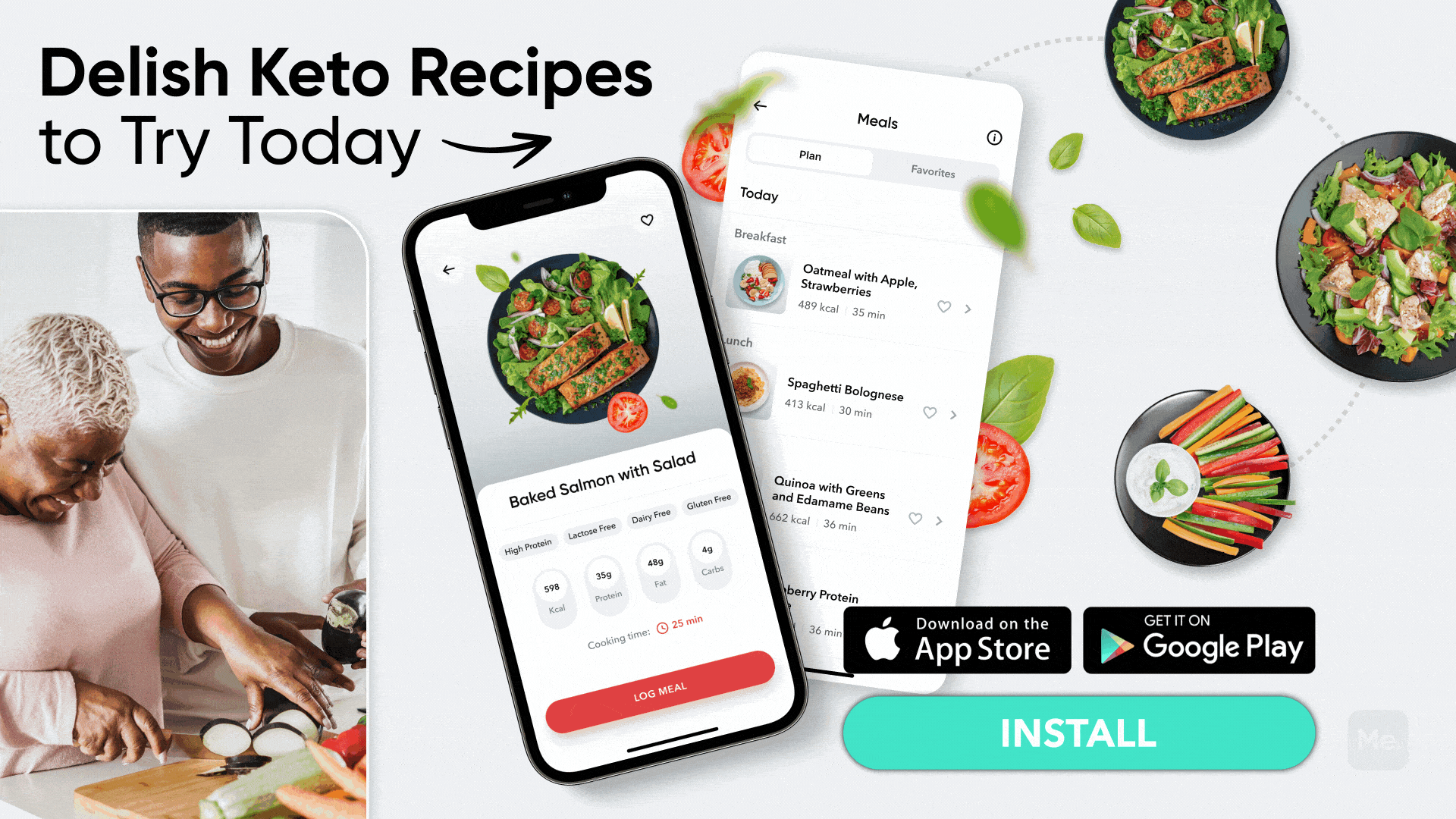 DISCLAIMER:
This article is intended for general informational purposes only and does not address individual circumstances. It is not a substitute for professional advice or help and should not be relied on to make decisions of any kind. Any action you take upon the information presented in this article is strictly at your own risk and responsibility!