Nothing screams Southern comfort cooking more than a steaming bowl of chicken casserole on a cold or rainy night. Casseroles have been a staple in many American homes in the south for many years and are served during simple family dinners as well as during parties. That said, most chicken casseroles tend to be quite high in carbs. If you are on a ketogenic diet and would still love to enjoy this meal, then you are in luck. In today's article, we shall be showing you some delicious keto chicken casserole recipes that are not only low in carbohydrates but are also quick to make and fat loss friendly.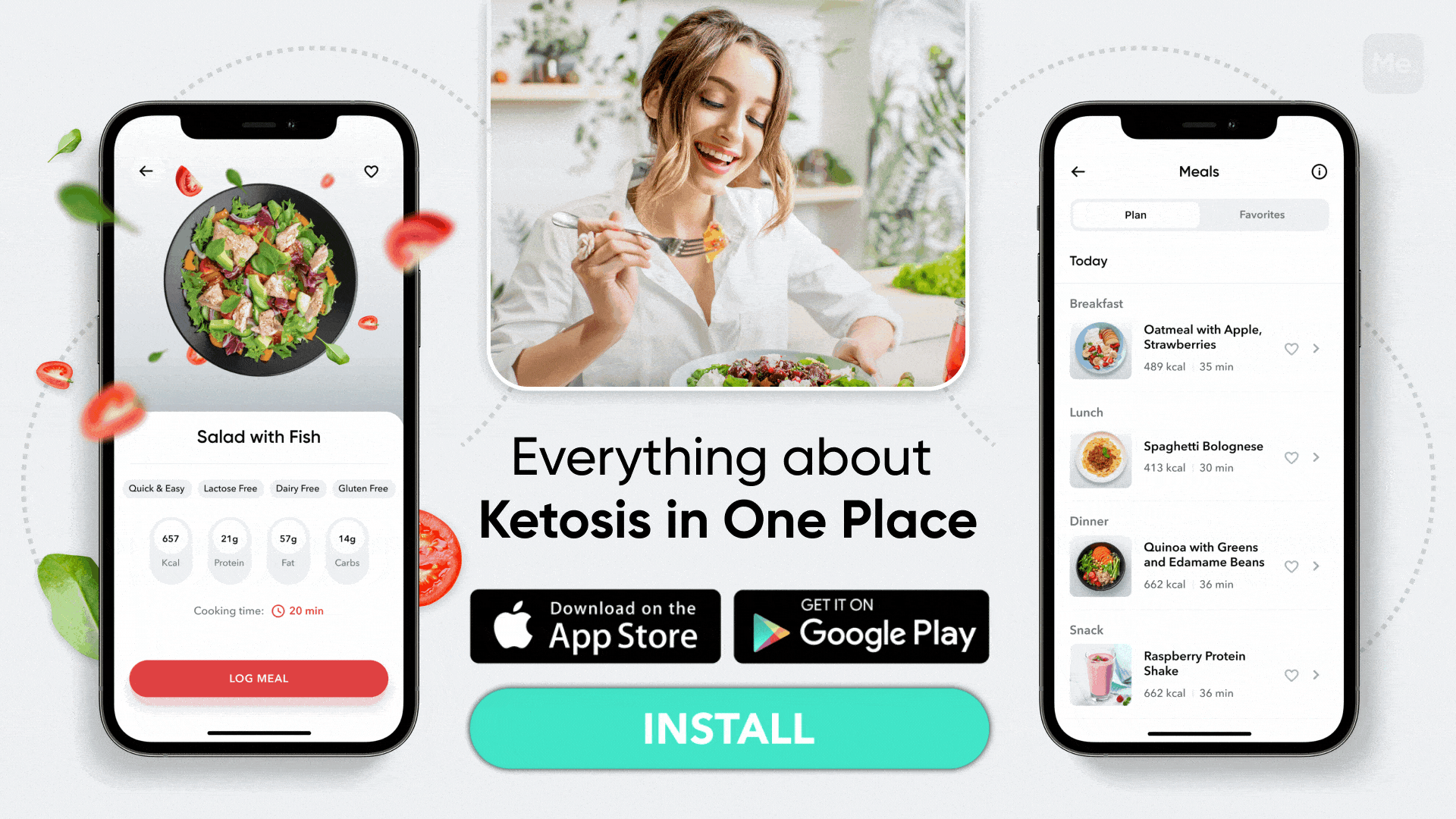 What Is A Casserole?
For those not familiar with this dish, a casserole is a one-pan dish that's usually made in the oven. While most casseroles are made in a casserole pan (thus earning their name), they can also be made in other oven-safe pans/dishes usually made from glass, ceramic, or enameled cast iron.
Can You Chicken Casserole On Keto?
Yes, you can. 
In fact, chicken casserole isn't the only casserole type meal that you can have while on the ketogenic diet. You can find keto friendly casseroles made with all sorts of ingredients like cauliflower, green beans, broccoli, zucchini, beef, butternut squash, and eggplant. The options are truly endless.
Because this dish takes minimal prep and cook time, having some keto chicken casserole recipes saved and bookmarked in your phone or printed out and stored in a drawer in your kitchen is a good idea for those nights that you are too tired and do not want to spend hours in the kitchen slaving over a meal.
How Many Net Carbs Are In Keto Chicken Casserole?
This depends on the recipe, precisely on the ingredients used to make the chicken casserole in question.
According to The Pioneer Woman, the standard casserole dish is made up of five main components
A protein of choice

A starch/carbohydrate

A sauce or binding ingredient

Vegetables

Cheese
You can play around by omitting some of the ingredients and using more or less of others, but the base pretty much stays the same. A keto casserole will most likely omit the starch component. When it comes to net carbs in keto chicken casserole, the vegetables you add to your dish will alter how many carbs the final meal will have.
For example, those who add veggies such as spinach, zucchini, or green beans will have a chicken casserole dish with fewer carbs as compared to those who choose to add higher carb vegetables like carrots, corn, sweet potatoes, etc.
Read More: Enjoy Keto Hot Chocolate Recipe For Invigoration
The Best Keto Chicken Casserole Recipes For A Quick & Nutritious Dinner
So what is the best keto chicken casserole recipe? Here are some easy keto chicken casserole recipes that are not only super easy and quick to make, but also incredibly delicious.
Keto Chicken Broccoli Casserole Recipes
Chicken and broccoli is a combination that you will come across quite often. Not only do these two ingredients pair extremely well together, but they are also super easy to prep and low carb – which is perfect for a ketogenic meal. Chicken and broccoli are also quite cheap, so they are easily accessible even for students looking to eat healthier.
Here are two variations of keto chicken casserole recipes with bacon.
Chicken Broccoli & Bacon Casserole
With bacon and two types of cheese, this recipe will have everyone's mouth watering before the dish reaches the table.
Ingredients:
4 cups cooked and shredded skinless chicken breasts

8 slices cooked and chopped bacon

3 minced garlic cloves

1 cup ranch dressing of choice

1 cup shredded mozzarella cheese

1 cup cheddar cheese

5 cups broccoli florets
Directions:
Start by preheating your oven to 375° F (190.5/191°C)

Boil some water on the stove. Once boiled, add your broccoli florets into the boiling water, reduce the heat, and allow the florets to simmer for 1 to 2 minutes. They should be done once they turn bright green. Remove from the heat and drain.

In a large bowl, throw in your shredded chicken, bacon, broccoli, minced garlic, ranch dressing, and half of the shredded cheddar and mozzarella cheeses. Stir everything together until it's all well combined and incorporated.

Transfer your mixture to a casserole pan – if you do not own one, a 9 by 13 inches oven safe pan works just as well.

Spread everything until it all forms one layer then top with the remaining cheeses.

Place your dish/pan into your oven and bake for 15 minutes.

Remove and serve immediately
Ps. you can have the casserole by itself or add a side dish to make a more rounded meal. This recipe makes 8 servings (1)
Calories for 1 serving: 447. Fats: 35.8 g. Protein: 37.3 g Carbs: 6 g. Fiber 1.6 g.
Buttery Chicken & Broccoli Keto Casserole
Made with butter, heavy cream and 2 kinds of cheese, this dish is perfectly keto. While most casseroles are made in the oven, this recipe is mostly assembled on the stove top and finished off in the oven under the broiler.
Ingredients:
¼ cup butter

12 ounces (340g) coarsely chopped broccoli

2 minced garlic cloves

1 cup heavy whipping cream

1 ½ cups shredded mozzarella

½ cup grated parmesan cheese

Salt and pepper

3 cups cooked chopped chicken 
Directions:
Using a high quality oven-safe dish, place it on a stove and melt about 2 tbsp of butter. Add your broccoli and saute till it's bright green. Remove the broccoli from the pan/dish and transfer to a bowl.

In the same pan, add the remaining butter and add the garlic. Once fragrant, add the cream and bring to a simmer. Let the heavy cream cook for 3 to 5 minutes, allowing it to reduce by half.

Add ½ cup of the mozzarella and all of the Parmesan. Once the cheeses are melted add the broccoli and chicken then season with salt and pepper. Stir and taste. If everything is to your liking, top with the remaining mozzarella cheese.

Transfer your dish to the oven, and place it under the preheated broiler. Once the cheese on top turns brown, remove and serve.
This recipe makes 6 servings (2)
Calories for 1 serving: 493. Fats: 34.7 g. Protein: 27.2 g Carbs: 6.1 g. Fiber 1.5 g.
Lean and toned up body isn't just a far-fetched fantasy. Check out the BetterMe app and watch it propel your weight loss journey into high gear!
Keto Chicken Casserole Recipes With Cream Cheese
Cream cheese is a soft, mild-tasting fresh cheese made from milk and cream. While it is often eaten as a spread on bread, crackers, and bagels, it can also be used in cooking, especially in casseroles.
Here are some casserole recipes that call for cream cheese.
Herby & Cheesy Chicken Casserole
If you've been looking for keto shredded chicken casserole recipes, this recipe works great.
Ingredients:
1 lb (453 g) broccoli florets

1 rotisserie chicken meat shredded

8 oz (227 g) cream cheese

¾ cup heavy cream

½ cup unsweetened almond milk

1 tbsp dijon mustard

1 tsp garlic powder

½ tsp salt

¼ tsp pepper ground

¼ cup chopped fresh basil

1 cup shredded cheddar cheese
Instructions:
Start by preheating your oven to 200℃/390℉.

Boil some water on your stove. Once boiled add the florets and let them boil until al dente. Remove from heat, drain well and add to a large mixing bowl along with the shredded chicken.

In a small saucepan, add the cream cheese, cream, almond milk, mustard, garlic, salt and pepper and place over low heat. Whisk until the sauce is smooth.

Take the sauce from the heat and carefully pour it over the broccoli and chicken mixture.

Add the basil, to this and mix well till combined.

Pour the mixture into a casserole dish and top with the shredded cheese.

Bake in the oven for 20 to 30 minutes, until warmed through and the cheese has browned.

Take out of the oven and serve immediately.
This recipe makes 8 servings (3)
Calories for 1 serving: 416. Fats: 30 g. Protein: 31 g Carbs: 6 g. Fiber: 2 g.
Read More: 6 Keto Avocado Smoothie Recipes to Curb Your Sweet Tooth
Chicken & Spinach Casserole
If shredded chicken and broccoli do not fit your fancy, then spinach and whole chicken breasts may be more your speed.
Ps. This recipe is much higher in protein than all others shown. It is still quite high in fats and only has 4 g of net carbs.
Ingredients:
2 large boneless skinless chicken breasts

8 oz (227 g) cream cheese

2 cup spinach

2 tablespoons olive oil

4 oz (113 g) shredded Mozzarella cheese

3 minced garlic cloves

½ tsp red pepper flakes

½ tsp salt

½ tsp pepper

½ tsp Italian seasoning, optional
Directions:
Start by slightly marinating your chicken – place your chicken in a ziplock bag and then pour in the olive oil, garlic, Italian seasoning, red pepper flakes, ½ tsp of salt and ½ tsp black pepper. Seal the bag and massage the chicken till it's well covered with the spices and oil.

Preheat the oven to 400ºF (200°C).

In a pan on a stove, wilt your spinach with some olive oil.

After 15 minutes, remove the chicken from the bag and place it on a casserole/baking dish. Spread the softened cream cheese over the chicken breasts and lay the cooked spinach on top of the cream cheese.

Sprinkle mozzarella over the top and move the whole thing to the oven.

Bake your spinach chicken casserole for 20 to 30 minutes – use a kitchen thermometer to check if the chicken is cooked through. The internal temperature at the thickest part of the breast should be 165˚F (75°C).

Remove from the oven and serve immediately.
This recipe makes 6 servings (4). This can be eaten by itself or with a side salad, sauteed green beans or asparagus, or cauliflower rice.
Calories for 1 serving: 540.4. Fats: 33 g. Protein: 54.4 g Carbs: 5 g. Fiber: 1 g.
The Bottom Line
Keto chicken casserole recipes are the perfect 30 minutes or less meals for anyone on the ketogenic diet and would like to have a delicious meal without spending hours in the kitchen.
Ps. because this diet and its recipes are quite high in fats, please speak to your doctor before attempting either. While keto is mostly safe, people with underlying conditions are advised to stay away from it.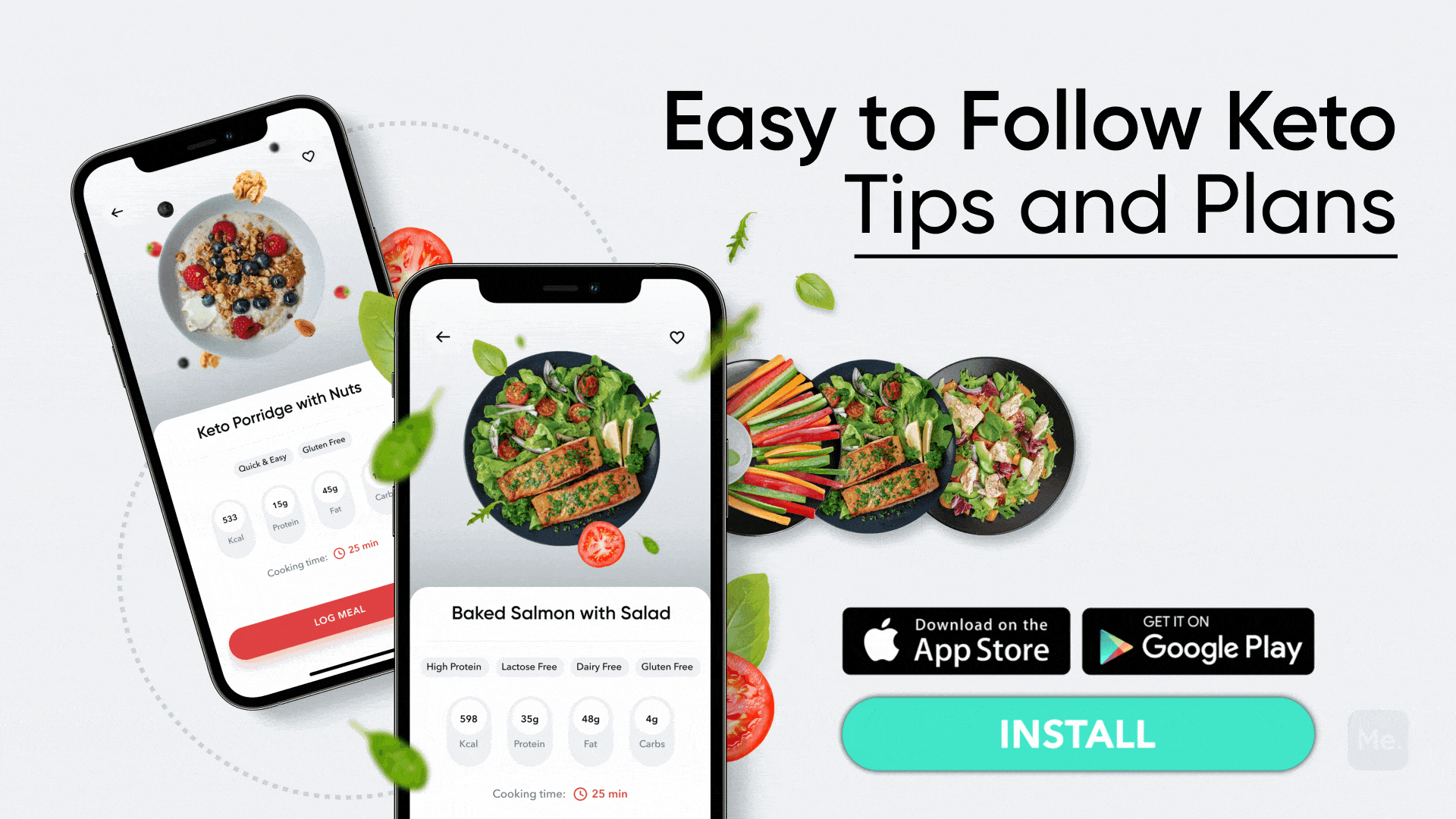 DISCLAIMER:
This article is intended for general informational purposes only and does not address individual circumstances. It is not a substitute for professional advice or help and should not be relied on to make decisions of any kind. Any action you take upon the information presented in this article is strictly at your own risk and responsibility!