Autumn is here, which can only mean one thing: pumpkin spice everything. You might be thinking that you need to put your healthy eating habits on hold until January 1st, but we're here to tell you that doesn't have to be the case. Not that you should down a slice of pumpkin pie every day (we know, it's hard to resist) – moderation is key. This healthier version of the classic holiday dessert is just as delicious and will satisfy your sweet tooth without derailing your diet. Pumpkin pies are a Thanksgiving staple, but they're often loaded with sugar, unhealthy fats, and empty calories. From the traditional pumpkin pie recipe to the more modern versions with chocolate chips or whipped cream, it's easy to see how this dessert can quickly become unhealthy. But don't worry, we've got you covered. Our healthier pumpkin pie recipe uses natural sweeteners, like honey and maple syrup, and swaps out some of the unhealthy ingredients for healthier alternatives.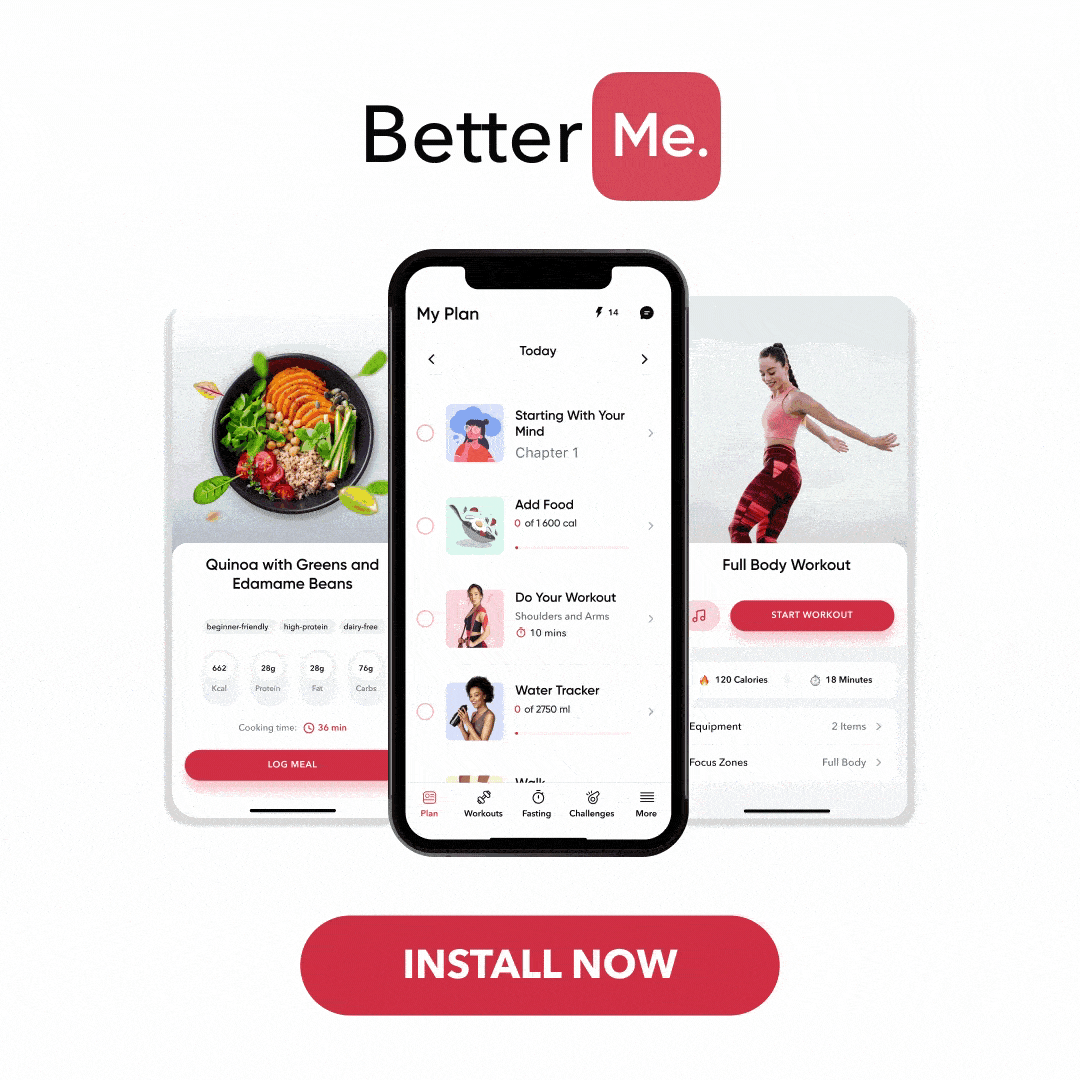 Healthy Pumpkin Pie Recipe
This pumpkin pie recipe is not only healthier, but it's also fool-proof. We've all had those holiday disasters where the pie crust is burnt or the filling is runny, but this recipe is guaranteed to turn out perfect every time.
Easy Vegan Pie Crust Recipe (1)
First things first, you'll need a good pie crust. This vegan pie crust recipe is our go-to and it's super easy to make. We've included the recipe below as well as some common questions about making a vegan pie crust.
Ingredients:
2 cups (250 g) all purpose flour or gluten free 1:1 baking flour, plus more for rolling 

3/4 cup (180 g) vegan butter, chilled and cubed 

3 tbsp (30 g) arrowroot powder 

1–2 tbsp maple syrup, optional 

6–8 tbsp chilled water
Instructions:
In a food processor, combine the flour, arrowroot powder, and salt. Add the cubed vegan butter and pulse until the mixture resembles wet sand. 

Add 1 tbsp of maple syrup (optional) and 6 tbsp (90 ml) of water.

Pulse the food processor until the dough comes together and forms a ball. If the dough is too dry, add more water 1 tbsp (15 ml) at a time until it comes together. 

Turn the dough out onto a lightly floured surface and shape into a disc. Wrap in plastic wrap and refrigerate for 30 minutes to an hour. 

When you're ready to make the pie, remove the dough from the refrigerator and let it sit at room temperature for 5-10 minutes. This will make it easier to roll out. 

Roll the dough out onto a lightly floured surface until it's about 1/8 inch (3 mm) thick.

Carefully transfer the dough to a 9 inch (23 cm) pie dish and trim off any excess.  

Use a fork to dock the dough all over. This will help to prevent the crust from bubbling up when baking. 

Place the pie dish in the freezer for 20 minutes, or in the refrigerator for at least 1 hour. This will help to prevent the crust from shrinking when baking. 

Preheat your oven to 375 degrees F (190 degrees C) and Blind bake the crust for 10 minutes.

Blind baking simply means to bake the pie crust without any filling. This step is important because it will prevent the crust from getting soggy when you add the pumpkin pie filling. 

To blind bake the crust, line it with parchment paper and fill it with pie weights or dried beans.

Bake for 10 minutes, then remove the parchment paper and weights/beans and bake for 5-7 minutes more. 

Set the crust aside to cool while you make the filling.
This recipe is courtesy of thebananadiaries.com
Read More: Make Your Breakfast Healthy And Nutritious With Easy 3 Ingredient Pumpkin Pancakes
Pumpkin Pie Filling Recipe (2)
Now it's time to make the pumpkin pie filling. 
Ingredients:
1 serving vegan pie crust (see recipe above)

1 1/2 (15 oz) cans pumpkin puree (22.5 oz total- not pumpkin pie filling)

1/3 cup maple syrup

1/3 cup coconut sugar

1/2 cup coconut milk

1/4 cup arrowroot powder

1 tsp vanilla extract

2 tbsp pumpkin pie spice
Instructions:
Preheat the oven to 375 degrees F (190 degrees C).

In a large bowl, whisk together the pumpkin puree, maple syrup, coconut sugar, coconut milk, arrowroot powder, vanilla extract, and pumpkin pie spice. 

Pour the filling into the prepared crust. Bake for 45 minutes to 1 hour, or until the filling is firm and no longer jiggles. 

Remove from the oven and let cool for at least 30 minutes before serving. Serve with vegan whipped cream, if desired.
Nutritional info: Calories 308, Sugar 27.2 g, Sodium: 146.7 mg, Fat: 11.5 g,Carbohydrates: 48.9, Protein: 2.4 g
This recipe is courtesy of thebananadiaries.com
Frequently Asked Questions
What's The Difference Between Pumpkin Puree And Pumpkin Filling?
Pumpkin puree is just cooked and pureed pumpkin, whereas pumpkin filling contains additional ingredients like spices and sweeteners. We prefer to use pumpkin puree in this recipe because it allows us to control the sweetness and spice level of the pie. 
Can I Use Homemade Pumpkin Puree?
Yes! If you have homemade pumpkin puree on hand, you can definitely use it in this recipe. Just make sure to blend it to a smooth consistency before adding it to the other ingredients. 
How Should I Store Leftover Pumpkin Pie?
Leftover pumpkin pie can be stored in the refrigerator for up to 5 days. We recommend covering it with foil or plastic wrap to prevent it from drying out. 
Pumpkin pie is best served at room temperature, so be sure to let it sit out for 30 minutes to 1 hour before serving.
Whether you're a workout beast or just a beginner making your first foray into the world of fitness and dieting – BetterMe has a lot to offer to both newbies and experts! Install the app and experience the versatility first-hand!
Is Pumpkin Pie Considered Healthy?
Let's take a look at the nutritional value of pumpkin pie and see if it's something you should be eating this holiday season.
One slice of pumpkin pie (133 g) has (4):
Calories:

323

Fat:

13 grams

Saturated fat:

2.65 grams

Cholesterol:

35 milligrams

Sodium:

318 milligrams

Carbohydrates:

46 grams

Fiber:

2 grams

Sugar:

25 grams

Protein:

5 grams
As you can see, pumpkin pie is relatively high in calories and sugar, and it also has a decent amount of fat. However, most of the fat in pumpkin pie is unsaturated fat, which is the "good" kind of fat that can help improve your cholesterol levels when it replaces saturated fat in your diet. You can control the amount of saturated fat in your pumpkin pie by making the crust yourself and using a fat source that is mostly unsaturated.
Pumpkin pie also has some fiber, which can help keep you feeling full and can aid in digestion. It also has some protein, which you don't always expect from a dessert.
As far as vitamins, pumpkins pack quite the nutritional punch. One slice of pumpkin pie contains (4):
Vitamin A:

This vitamin is important for vision, immune function, and cell growth (

6

).

Potassium:

This mineral is essential for proper muscle and nerve function as well as fluid and electrolyte balance (

5

).
So, is pumpkin pie healthy? It really depends on your definition of healthy. If you're looking for a low-calorie, low-sugar dessert, then pumpkin pie is probably not the best choice.
However, if you're looking for a dessert that has some nutritional value and can be part of a healthy diet, then pumpkin pie can definitely be a good option. It's not the worst thing you could eat at Thanksgiving, but it's also not the best. Just be sure to enjoy it in moderation.
Read More: The Perfect Pumpkin Mousse Recipe To Try This Fall
Is Pumpkin Filling Healthy?
While pumpkin pie filling is often made with sugar and spices, it can also be made without these ingredients, or with less sugar.
When made with less sugar or with non-nutritive sweeteners, pumpkin puree can be a healthy option for people with diabetes or those who are looking for a low-sugar alternative to traditional pumpkin pie filling (3).
Pumpkin puree is high in vitamins and minerals, including vitamin A, potassium, and fiber. The vitamin A is in the form of beta-carotene, an antioxidant that might also help protect against certain cancers (3). 
How Can You Make Pumpkin Pie Healthier?
Pumpkin pie is a holiday favorite, but it can be loaded with sugar and calories. If you're looking for a healthier pumpkin pie recipe, there are a few things you can do.
First, cut back on the sugar. You can do this by using a sugar substitute or by reducing the amount of sugar called for in the recipe.
Second, use a lower fat milk or cream in the recipe. This will help to cut down on the overall fat content of the pie.
Third, make sure to use fresh or canned pumpkin puree in your pie. Canned pumpkin pie filling can often be loaded with sugar and preservatives.
Finally, consider going crustless. This will eliminate the pastry crust, which is often high in fat and calories. Note that not all pie filling recipes work well without a crust, so be sure to test your recipe first. You can also make your own crust using a healthier fat source instead of butter or lard.
Dropping pounds by the dozens without putting yourself through the wringer is everyone's weight loss pipe dream. But what if we told you that the BetterMe app can make that happen? Keep yourself in prime shape with our fat-blasting workouts, delicious budget-sparing recipes, and body-transforming challenges with our app!
The Bottom Line
Whether you use traditional ingredients or healthier alternatives, enjoy your pumpkin pie in moderation. One slice of pie is not going to ruin your diet, but eating an entire pie is probably not the best idea!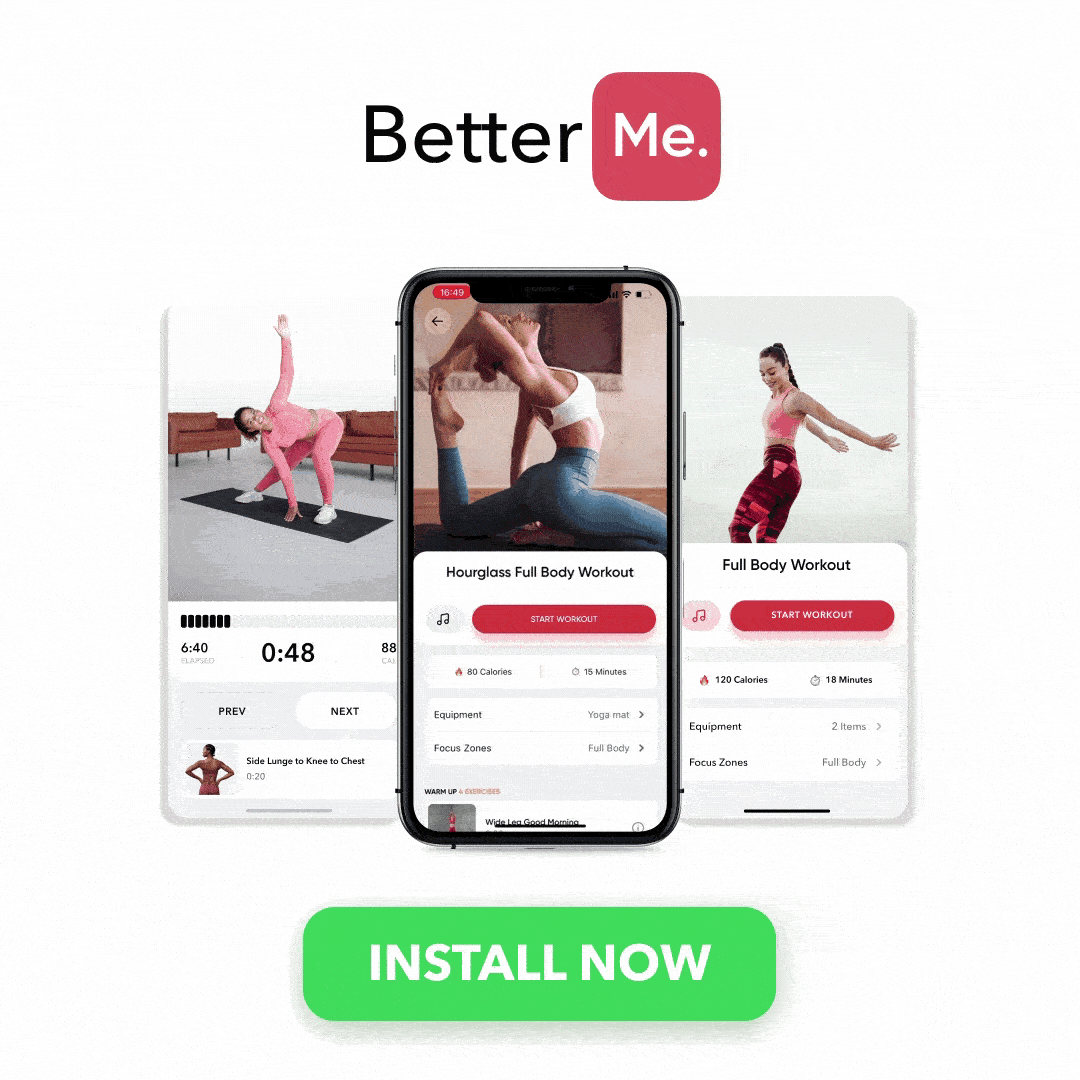 DISCLAIMER:
This article is intended for general informational purposes only and does not address individual circumstances. It is not a substitute for professional advice or help and should not be relied on to make decisions of any kind. Any action you take upon the information presented in this article is strictly at your own risk and responsibility!