Salmon lovers will delight in this tasty and nutritious recipe. It is healthy, remarkably flavorful, and an ideal cozy comfort food. The unique thing about this recipe is that it is loaded with veggies to add freshness and pack your body with many nutrients that improve your overall health.
So what veggie goes well with salmon? Many veggies perfectly blend with salmon, such as cabbage and mushrooms, which are used in this recipe. These different veggies add a pop of color and texture, making this meal irresistible.
Read More: How To Make Vegetables Taste Good? 8 Vegetable Ideas And Recipes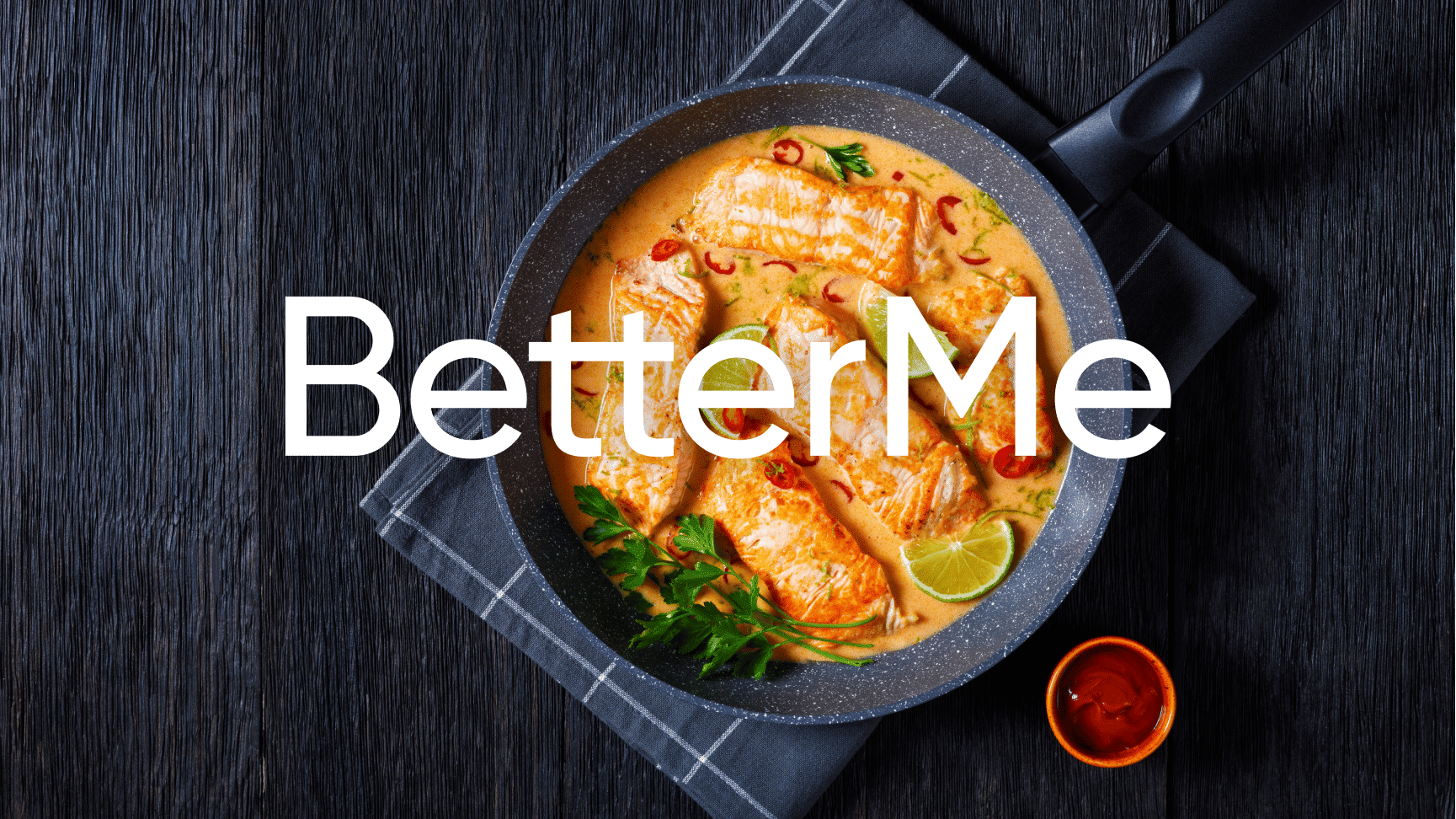 Salmon Veggie Curry
This recipe is also time-saving. You will spend less than 15 minutes of your time to prepare and cook this super meal, and that's a win for sure. So, if you are interested in this recipe, here is a quick overview:
Ingredients:
1 skinless salmon fillet

1 white onion, sliced

1 fresh ginger root, minced

1 red pepper, chopped

¼ cabbage, chopped

1 tbsp. olive oil

½ cup curry paste

½ cup shiitake mushrooms

½ cup vegetable broth

2-3 tbsp. coconut milk

1 tbsp. parsley, chopped
Intense sweat sessions, working weight loss tips, lip-smacking recipes come in one package with the BetterMe app. And all of it is at your fingertips, start transforming your life now!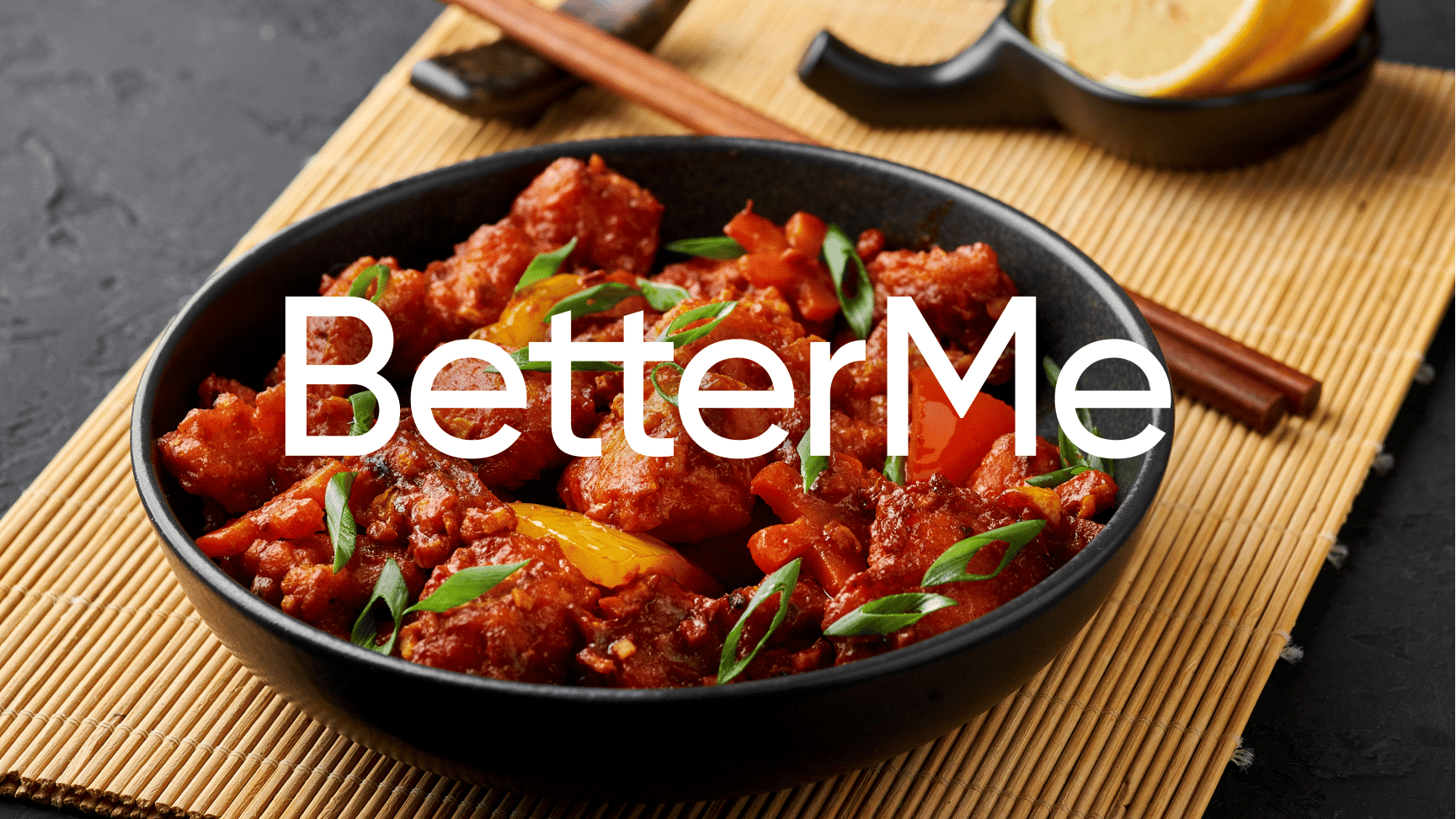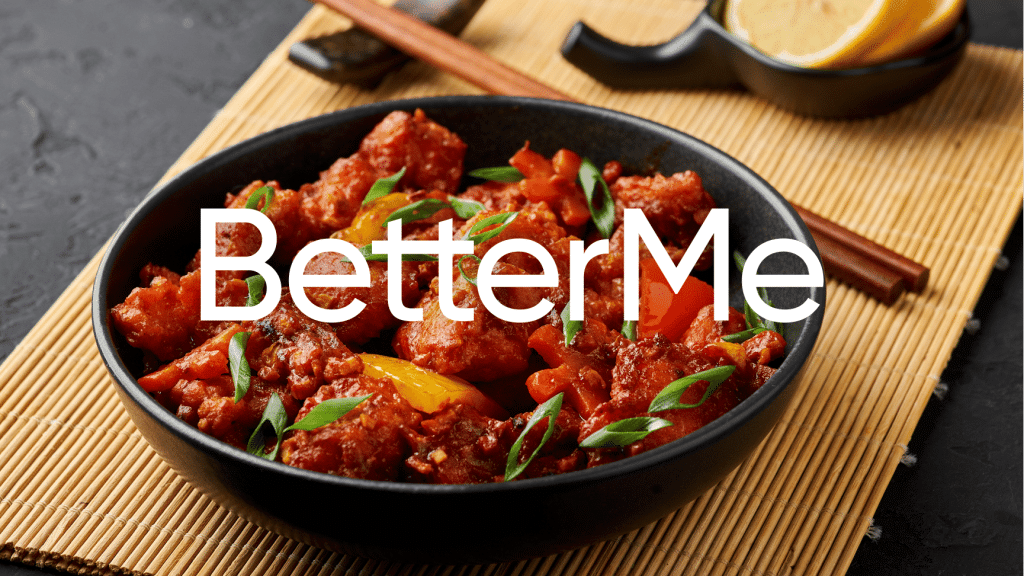 Preparation:
Remove the skin from the salmon filet. Then, chop the red peppers, cabbage, and onions and mince the ginger. 

Add a splash of oil onto the large filet, let it cook with the curry paste for 2 minutes over medium heat. Stir in the minced ginger and onion and cook for 4 minutes until soft.

Stir in the shiitake mushrooms, cabbage, red bell pepper, salmon, coconut milk, and vegetable broth.

Squeeze the lemon juice all over the dish and let the fish cook for roughly 10 minutes.

Remove from the heat and sprinkle with chopped parsley. Serve and enjoy!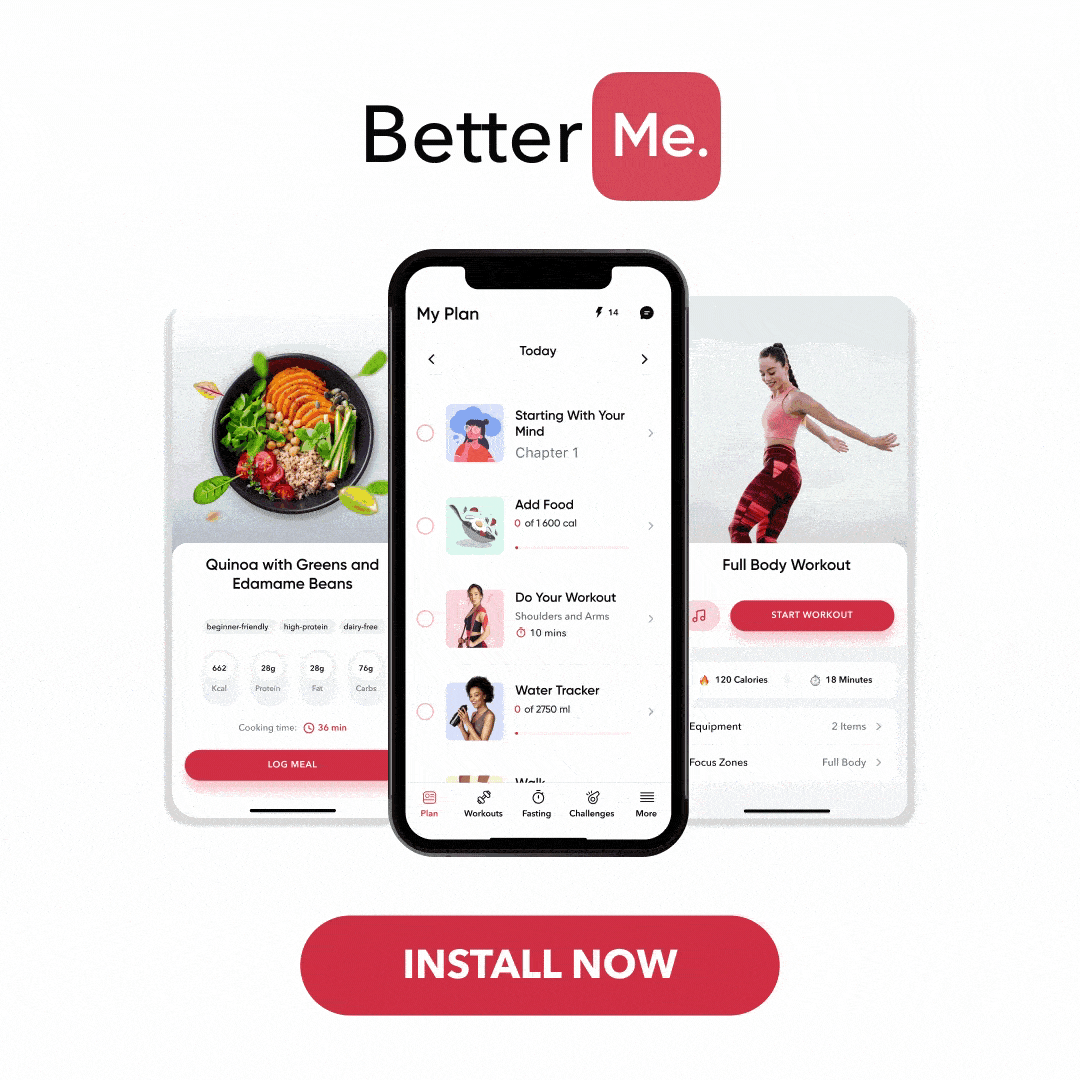 DISCLAIMER:
This article is intended for general informational purposes only and does not address individual circumstances. It is not a substitute for professional advice or help and should not be relied on to make decisions of any kind. Any action you take upon the information presented in this article is strictly at your own risk and responsibility!