Have you ever wondered if your orange chicken takeout order was healthy for you? When it comes to ordering Chinese takeout, many people often gravitate towards getting orange chicken, and with good reason. This dish is not only beautiful to look at, but also the chicken is always both juicy, crispy, and crunchy, plus the dish is also full of flavor from the tangy and sweet sauce. It is a meal that makes your mouth water by simply thinking about it. Taste aside though, is orange chicken healthy? If you are curious about this and also looking for some healthy chicken recipes for dinner, keep reading to learn more.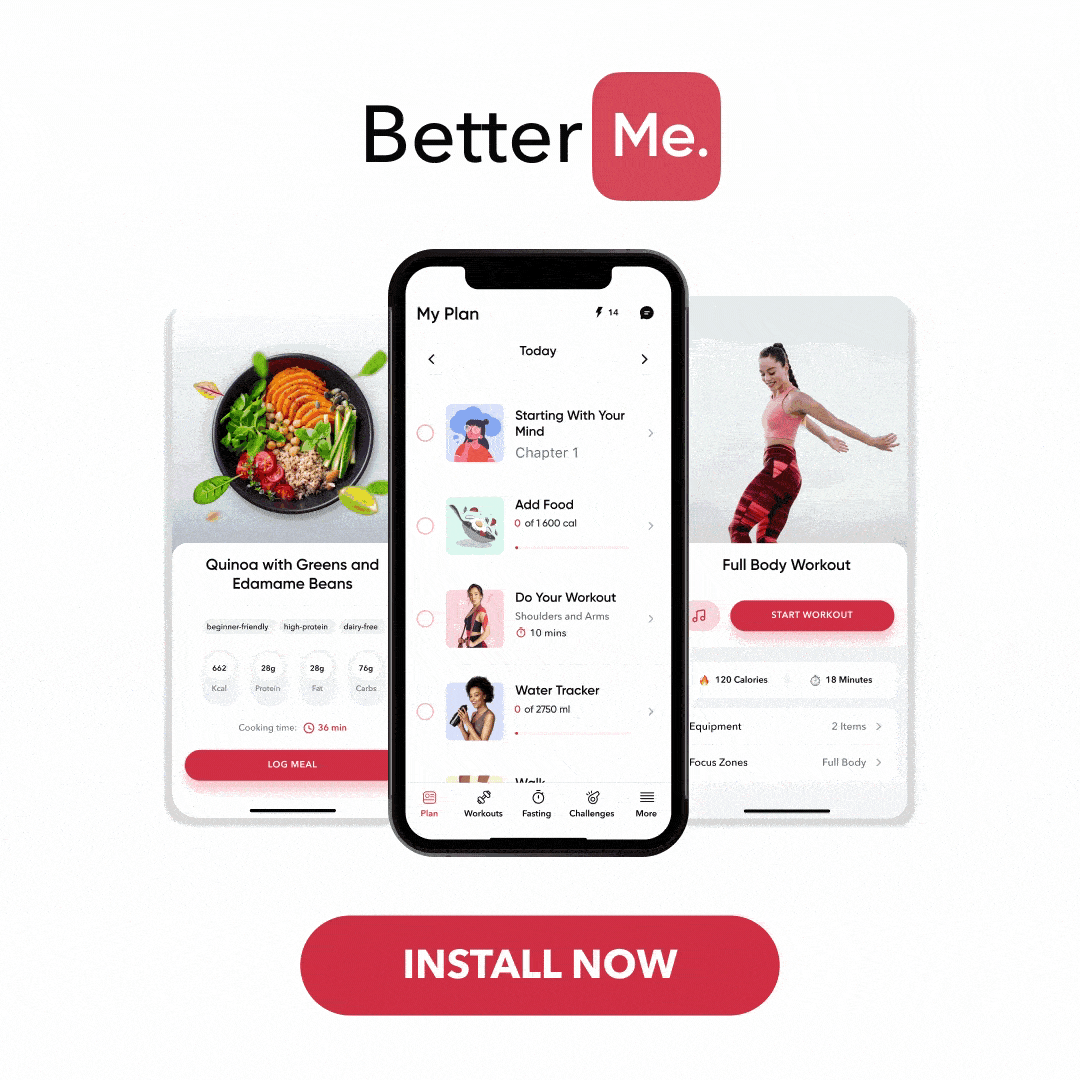 Is Orange Chicken Healthy?
Unfortunately, no. Despite the fact that chicken is the main ingredient in this dish, traditional orange chicken is in fact, quite an unhealthy dish. To understand why this is so, we need to take a closer look at the ingredients used to make orange chicken i.e. the chicken, the orange sauce, the coating, and the cooking process.
Chicken

– Traditionally, this dish is made using chicken thighs. While chicken thighs are often sweeter than breasts, they are considered dark meat not white meat like breasts. Dark meat like the thighs and drumsticks is usually higher in saturated fat content which in the long run isn't good for you, especially when it is breaded and fried which add even more fat.
The sauce

– There is no doubt that this tangy yet sweet  sauce that coats the chicken is the main attraction of this meal, however, it too is often made with some not so healthy ingredients, namely:
Orange juice – While freshly squeezed orange juice is very healthy and full of nutrients, some opt to use store bought 'fresh' juices which often have added sugars. Added sugars add more calories to your food/drink

Sugar – The sweetness in the sauce comes from sugar. Research has shown that diets high in added sugar may contribute to issues such as higher blood pressure, inflammation, weight gain, cavities, diabetes, fatty liver disease, and much more (

12

).
The Coating

– To achieve the crispy coating synonyms with orange chicken, the chicken needs to be covered in a batter made of flour and deep fried. The flour often used is white wheat flour, a simple carbohydrate that adds more calories to your food but few nutrients.

Deep Frying

– This is the last step of cooking your chicken. Not only does the deep frying process add empty calories to your meal, but fried foods are also high in unhealthy fats which are not good for you as they have been associated with an increased risk of many diseases, including heart disease, cancer, diabetes and obesity when consumed too often (

2

,

15

).
Read More: Easy And Crispy 10 Minute Broccoli In Air Fryer Recipe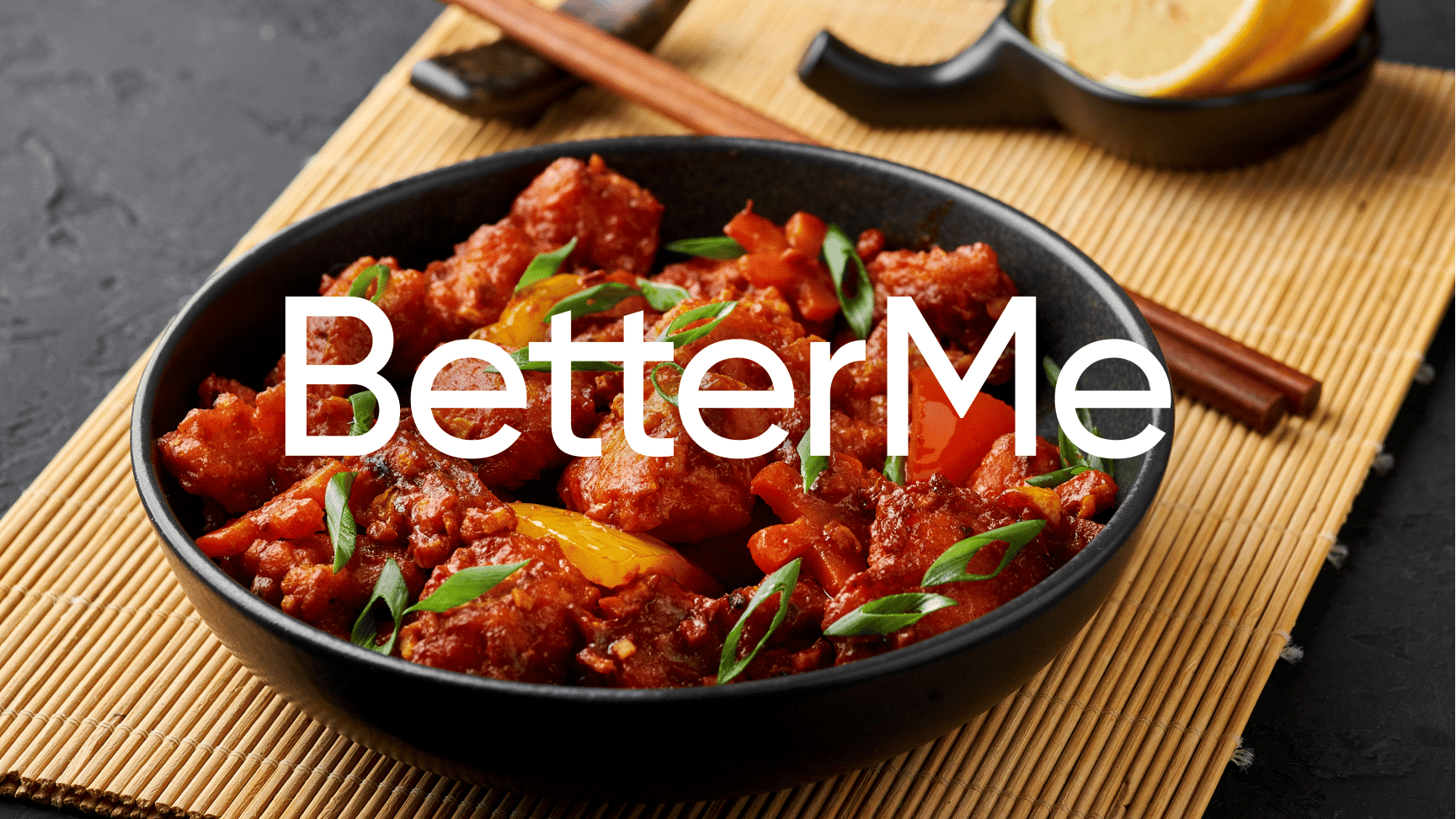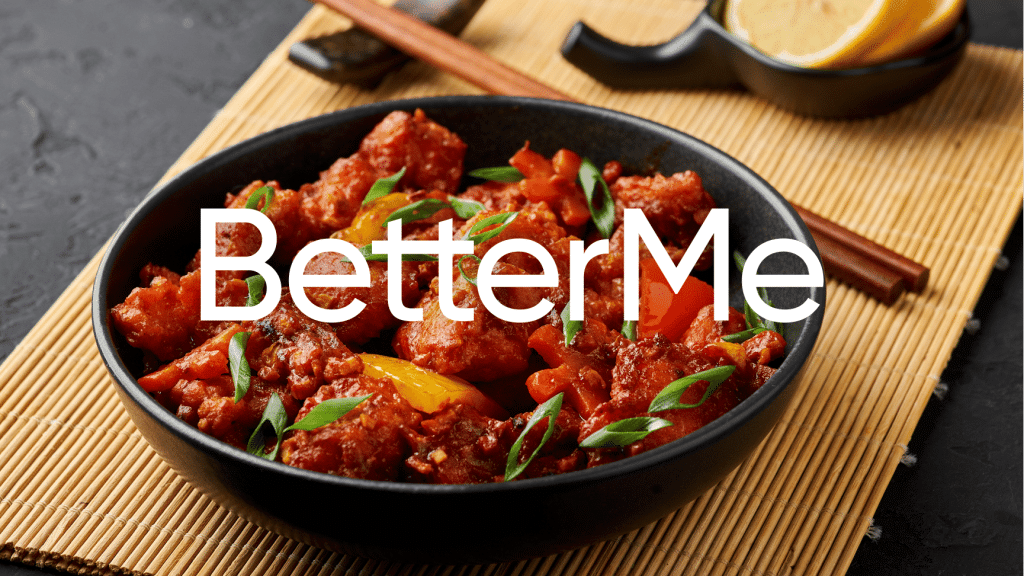 Can I Eat Orange Chicken On A Diet?
As seen above, orange chicken is on the unhealthy side as it is high in calories, fats and sugars. This may not make it the best choice for your diet. However, if you are really craving it and would really like to have some, here are some tricks to help make your orange chicken recipe low carb and much healthier than the traditional version
Use breasts instead of thighs

. Breasts have less fat contents which cuts down on both the amount of fats and calories you consume. Be sure to remove the skin too as this contains most of the fat.

Substitute soy sauce for coconut aminos

– Not only is coconut aminos slightly sweeter than soy sauce – without any significant added sugar – but it also has much less salt than soy sauce (25 mg vs 162 mg per teaspoon (

11

,

5

). Remember that for some people, too much salt is also associated with an increased risk of high blood pressure, which in turn puts you at a much higher risk of stroke and heart disease (

10

).

Opt for fresh orange juice instead of store bought

– It might take extra time to squeeze the oranges but this saves you from consuming any hidden added sugars from the bottled kind.

Bake the chicken instead of deep frying it

– Baking cuts down on the oil used in making the dish which gives you a less fatty end product. If you still want that crispy outer covering that comes from deep frying, crisp it on the stove after baking it. You can also throw it into the airfryer to achieve the same crispiness.

Use less sugar/honey

– All orange chicken recipes call for sugar or honey as this is the main sweetening agent in the sauce. You can choose to omit the sugar or honey altogether or simply reduce the amount the recipe calls for. Both options reduce how much added sugars are in the meal

Replace the rice

– This chicken dish is often served with white rice, which while delicious, is full of simple carbs. Substitute white rice with either black, brown, or wild rice as they are complex nutritious carbs. If you'd like to avoid rice altogether, go for quinoa or low carbs alternatives like riced cauliflower or broccoli.

Serve with lots of veggies

– Vegetables are nutritious and they make the dish more filling

Experiment with tofu instead of chicken

– Tofu is a healthy vegan alternative that is not only rich in protein but surprisingly, has more zinc, calcium, magnesium, fiber, and iron than chicken (

13

).
If you tend to let yourself off the hook, raise the white flag when things get tougher than you expected, send yourself on an unconscious binge-eating trip – BetterMe app is here to help you leave all of these sabotaging habits in the past!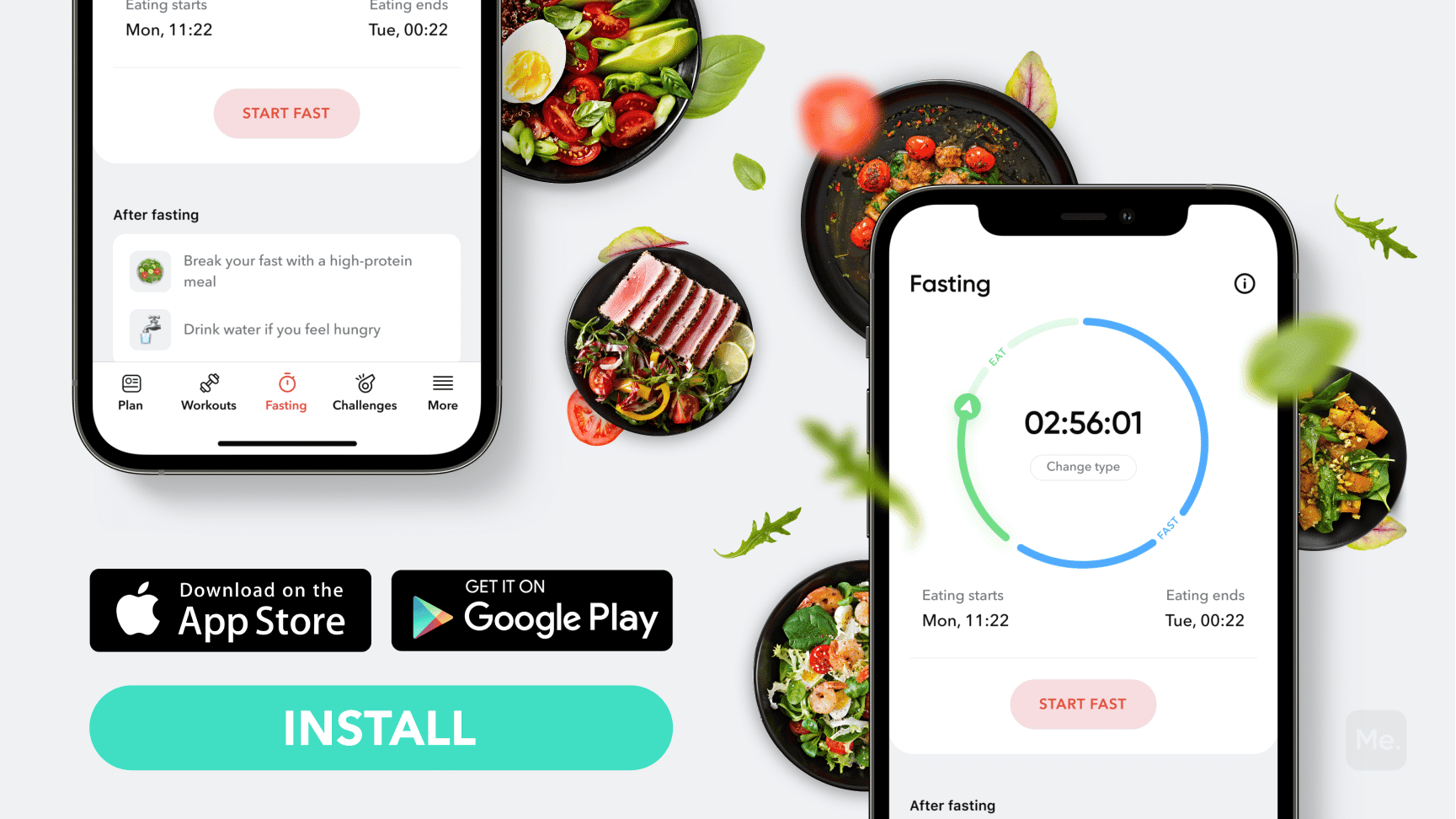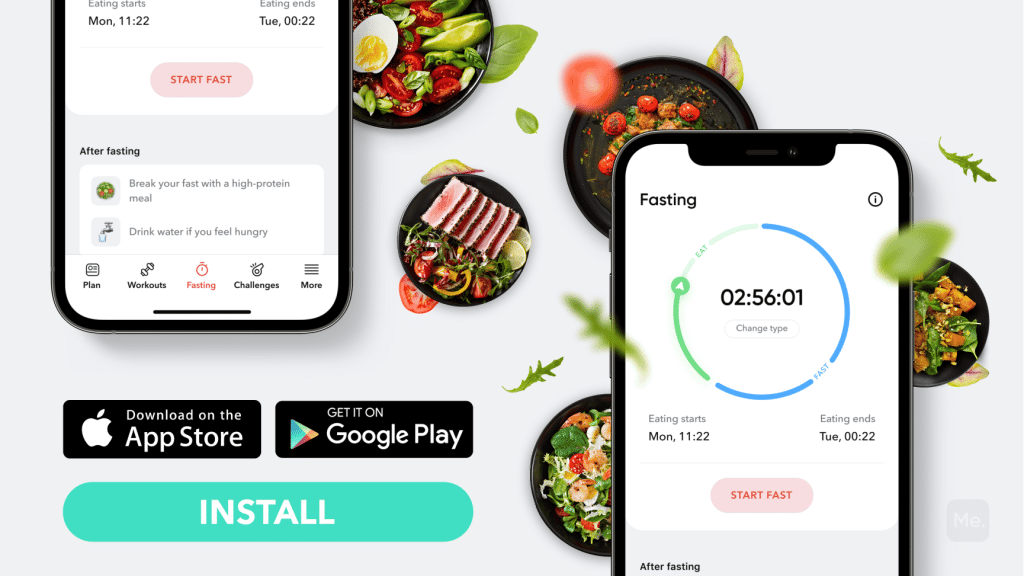 Healthy Orange Chicken Dinner Ideas
Here are some healthy orange chicken dinner ideas to try today.
Option 1
This is a low carb keto version that requires no flour or deep frying.
Ingredients:
For the chicken
1 pound boneless skinless chicken thighs

1 egg beaten

3 tablespoons baking powder

salt and pepper to taste
For the sauce
1 tbsp unsweetened rice wine vinegar

4 tbsp water

1 tsp sesame oil

2 tbsp coconut aminos

1/4 tsp fresh ginger

2-3 minced garlic cloves

1/3 cup monk fruit sweetener

1/4 cup white vinegar

2 tbsp orange zest

1/4 teaspoon xanthan gum
Garnish (optional)
sesame seeds

chopped green onions
This recipe makes 2 servings. Get directions from Stay Snatched (7)
Calories for 1 serving: 381. Fats: 18 g. Protein: 49 g. Carbs: 7 g.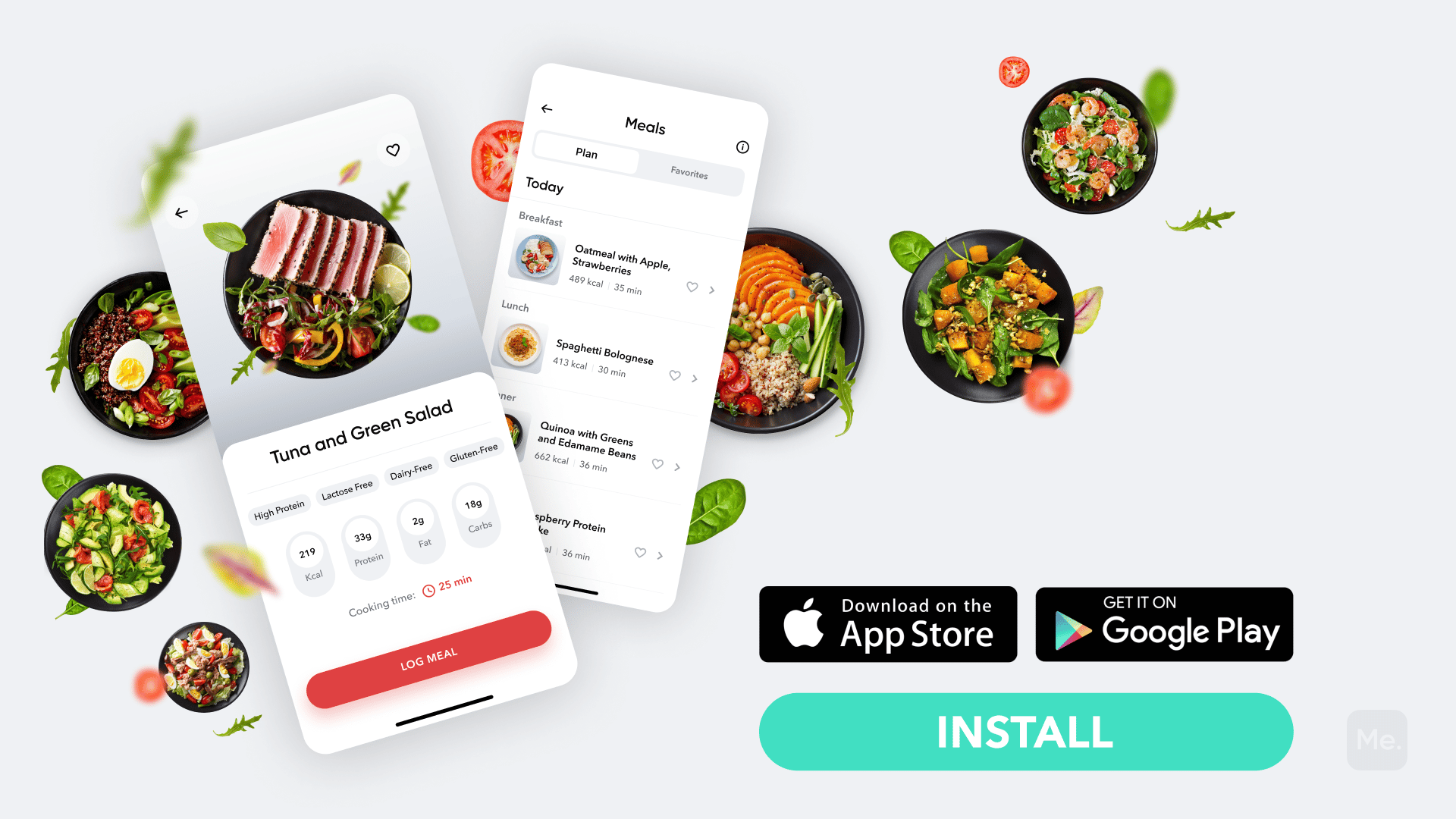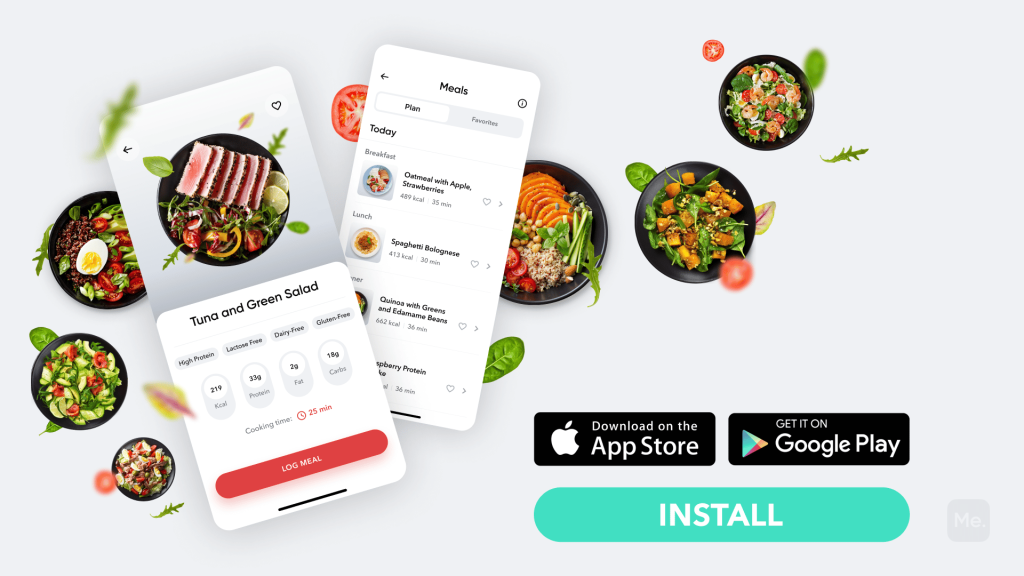 Option 2
This is a vegan version that uses chickpeas instead of chicken or tofu.
Ingredients:
2 (15 oz) canned chickpeas

4 cups steamed broccoli or green beans
For the sauce
1 tbsp toasted sesame oil

2 cups orange juice

1/4 cup coconut aminos

2 tbsp maple syrup

1 tsp garlic powder

2 tsp fresh ginger

1/2 tbsp orange zest

1/2 tsp pepper
This makes 4 servings. Get directions from The Clean Eating Couple (14)
Calories for 1 serving: 362. Fats: 7 g. Protein: 14 g. Carbs: 63 g.
Read More: Chicken Quesadilla Recipe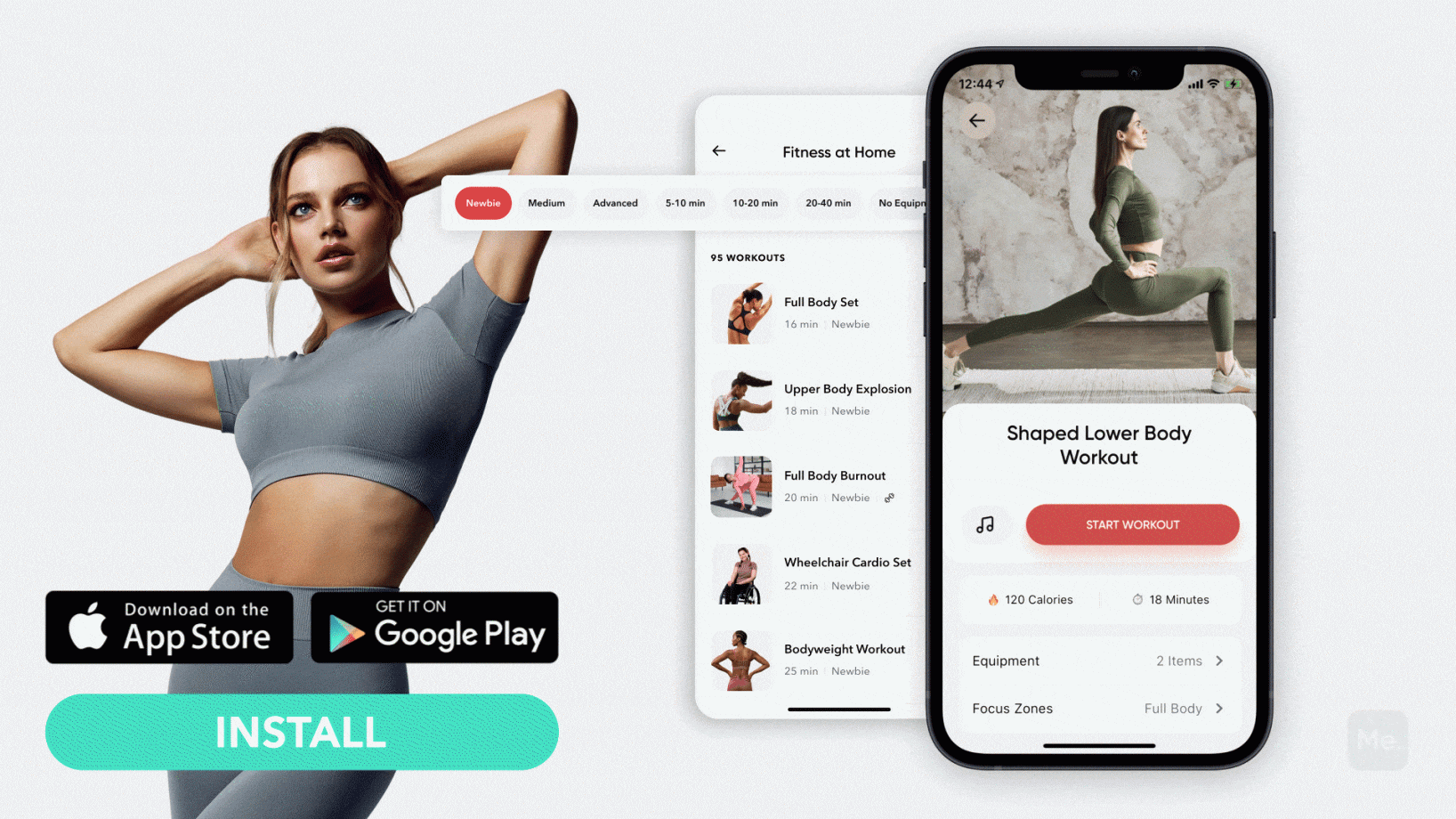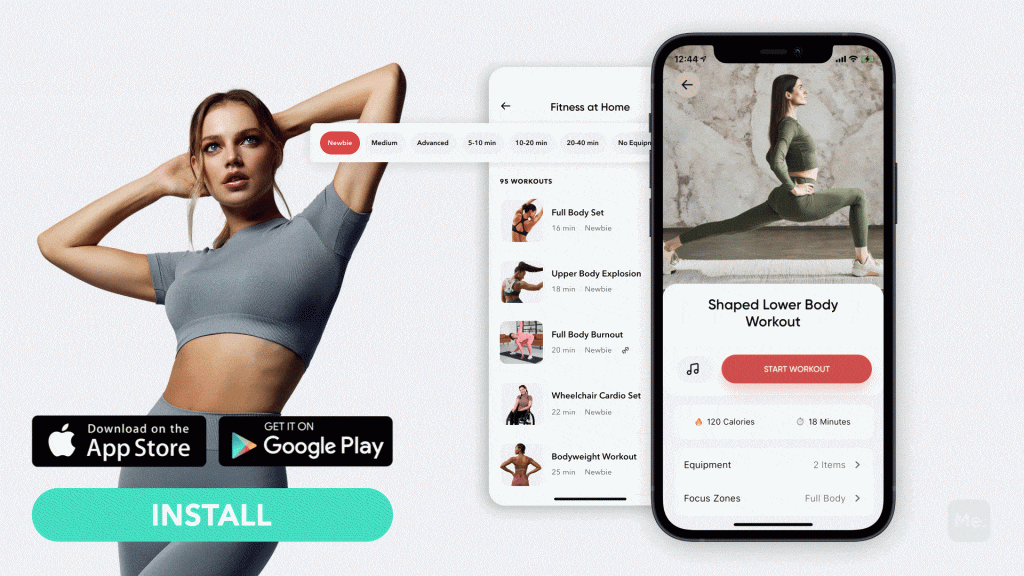 Option 3
This is a more traditional version that uses chicken.
For the chicken
1 lb chicken breast, cut into bite-size pieces

½ tsp baking soda

Salt to taste

2 tbsp fresh orange juice

1 ½ tbsp soy sauce

1 tsp ground black pepper

1 tbsp 

1 tsp minced garlic

1 tsp minced ginger
For the sauce
⅓ cup fresh orange juice

1 tbsp soy sauce

¼ cup rice vinegar

1 ½ tbsp chili garlic sauce (optional)

1/2 tbsp 

2 tsp  orange zest

3 minced garlic cloves

1 tsp minced ginger

1/2 tsp red chili flakes

3 tbsp brown sugar

Salt to taste

1 tbsp oil

1 tbsp sesame seeds

2 tbsp chopped green onions
This recipe makes 4 servings and is served with some rice and steamed vegetables. Get directions from Gimme Delicious (8).
Calories for 1 serving: 257. Fats: 8 g. Protein: 26 g. Carbs: 19 g.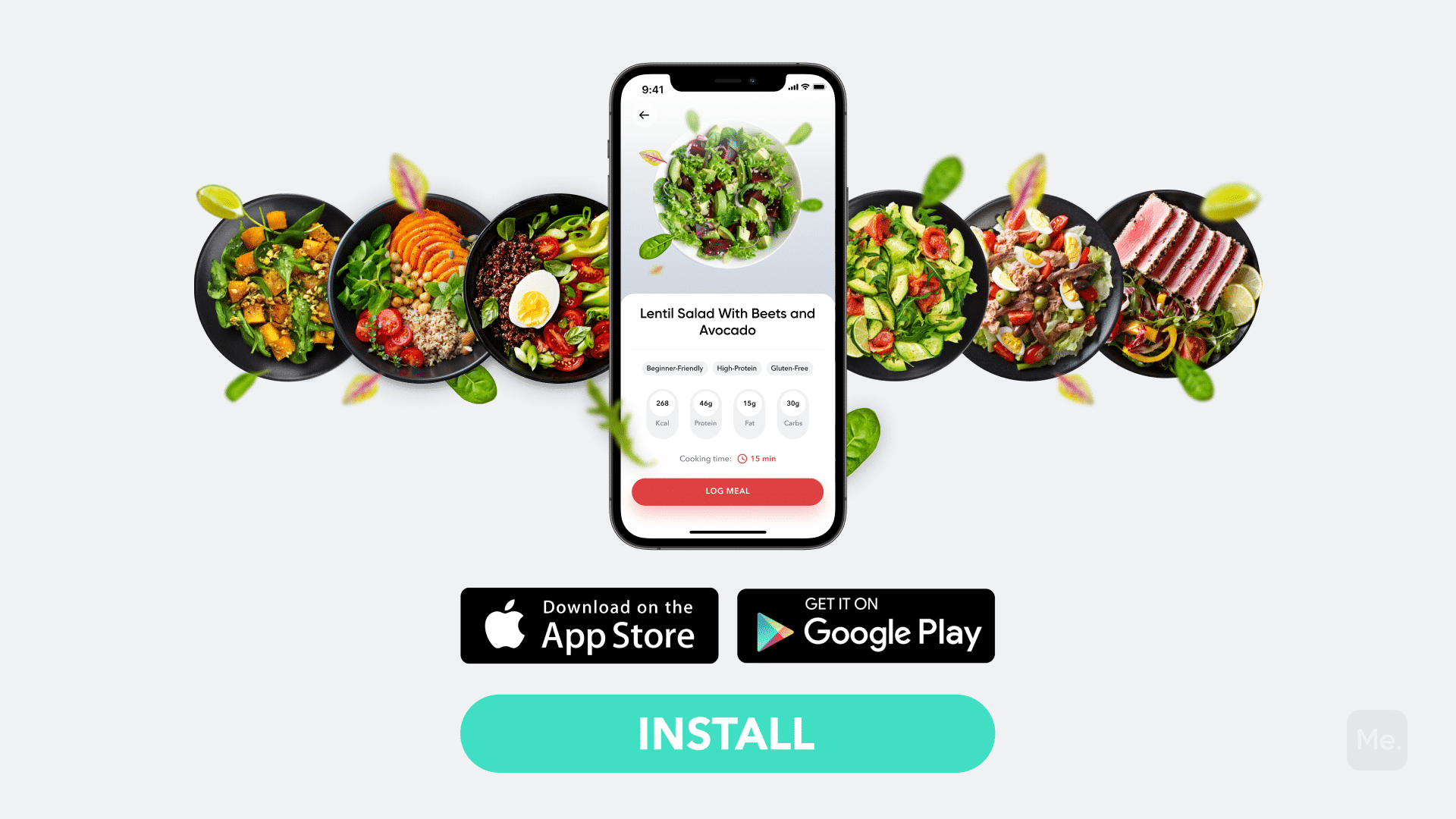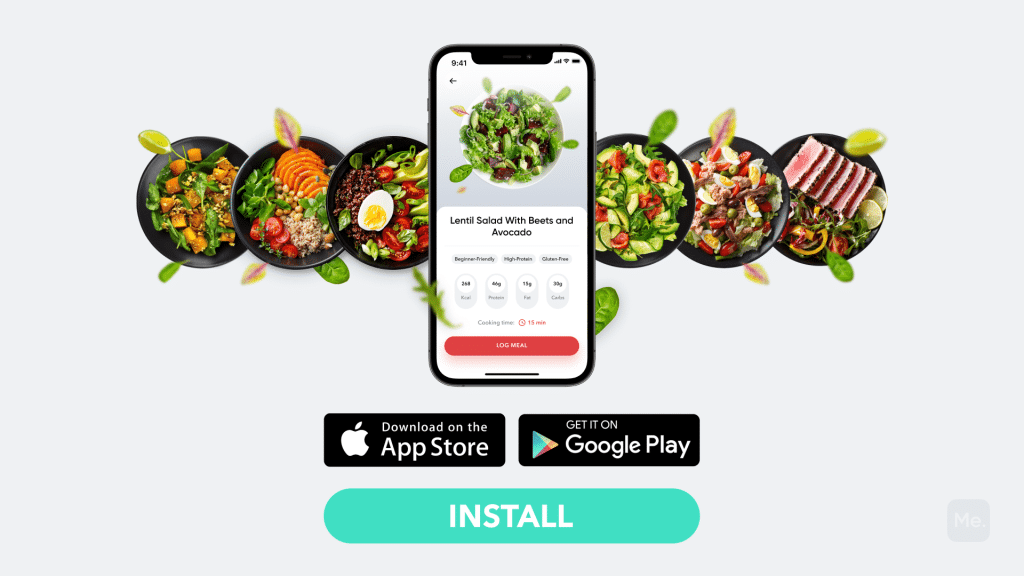 How Healthy Is Panda Express Orange Chicken?
Not very. This fan favorite is one of the highest-calorie, highest-sugar options on the Panda Express menu. One serving of this dish has 490 calories, 23g total fat, 5g saturated fat, 51g carbohydrate, 25g protein, and 820mg sodium (9).
BetterMe app is a foolproof way to go from zero to a weight loss hero in a safe and sustainable way! What are you waiting for? Start transforming your body now!
What Are The Benefits Of Orange Chicken?
Most of the benefits of this dish come from the chicken itself. According to WebMD, eating chicken will help with
Stronger bones and muscles due to the amino acids (protein) found in this poultry

Weight management – Chicken is an excellent source of protein. This macronutrient helps keep us fuller for longer which prevents overeating. The body also burns more calories trying to digest protein which boosts our metabolism

Improving mood – This protein is an excellent source of tryptophan, an amino acid which is a precursor for the neurotransmitter serotonin

Its low in carbs and fats (when not breaded and deep fried)

It contains selenium, a mineral used by the body for immune function, thyroid health, and fertility.
The Bottom Line: Is Orange Chicken Healthy?
No, it is not. Traditional orange chicken is full of fats, carbohydrates, added sugars and a lot of salt, all things that are not good for your body, weight management, or overall health. However, with a little tweaks in ingredients and cooking methods, you can make it much healthier and weight loss friendly, while maintaining most of the original taste.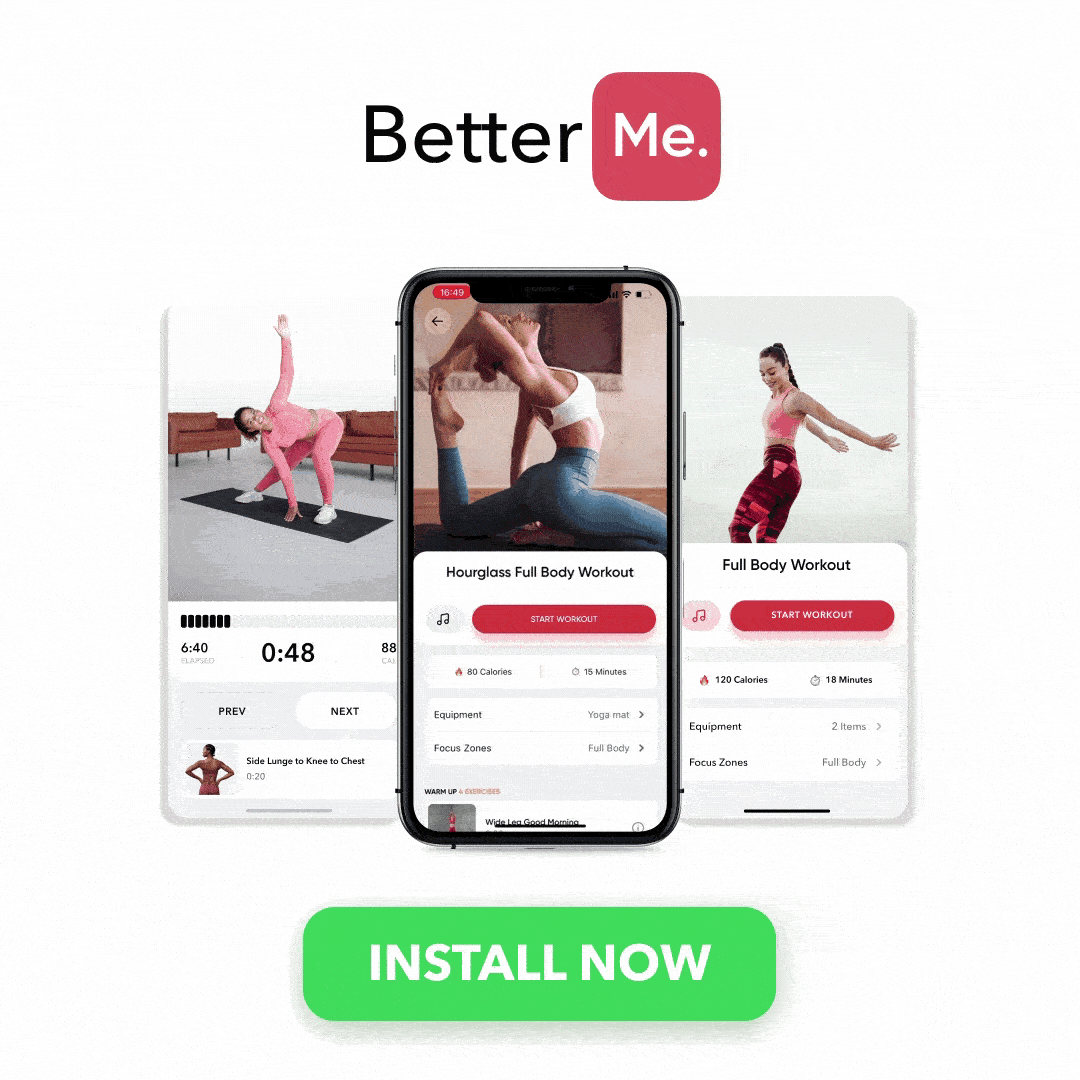 DISCLAIMER:
This article is intended for general informational purposes only and does not address individual circumstances. It is not a substitute for professional advice or help and should not be relied on to make decisions of any kind. Any action you take upon the information presented in this article is strictly at your own risk and responsibility!