Welcome to Fall – a fantastic season with new opportunities and healthy recipes. This is the time when you not only cherish the golden days and enjoy the bright orange-yellow colors of the leaves. It is also the time when you can jazz up your eating routine with nutritious meals which include one special ingredient – pumpkin. People have widely used pumpkins for different purposes. Halloween cannot exist without hollow pumpkins with spooky curved eyes and mouths or as people call them – jack-o-lanterns. These luscious recipes cannot happen without pumpkins that add a whole range of vitamins and minerals to the dishes. This article is devoted to the main benefits of eating pumpkins and the delicious meals you can prepare with this ingredient. The most common meal is baked pumpkin oatmeal – the best dish that mixes up healthy components into an exquisite taste. Enjoy the article and find out how to tackle your autumn days with delicious pumpkin baked oatmeal recipes and more.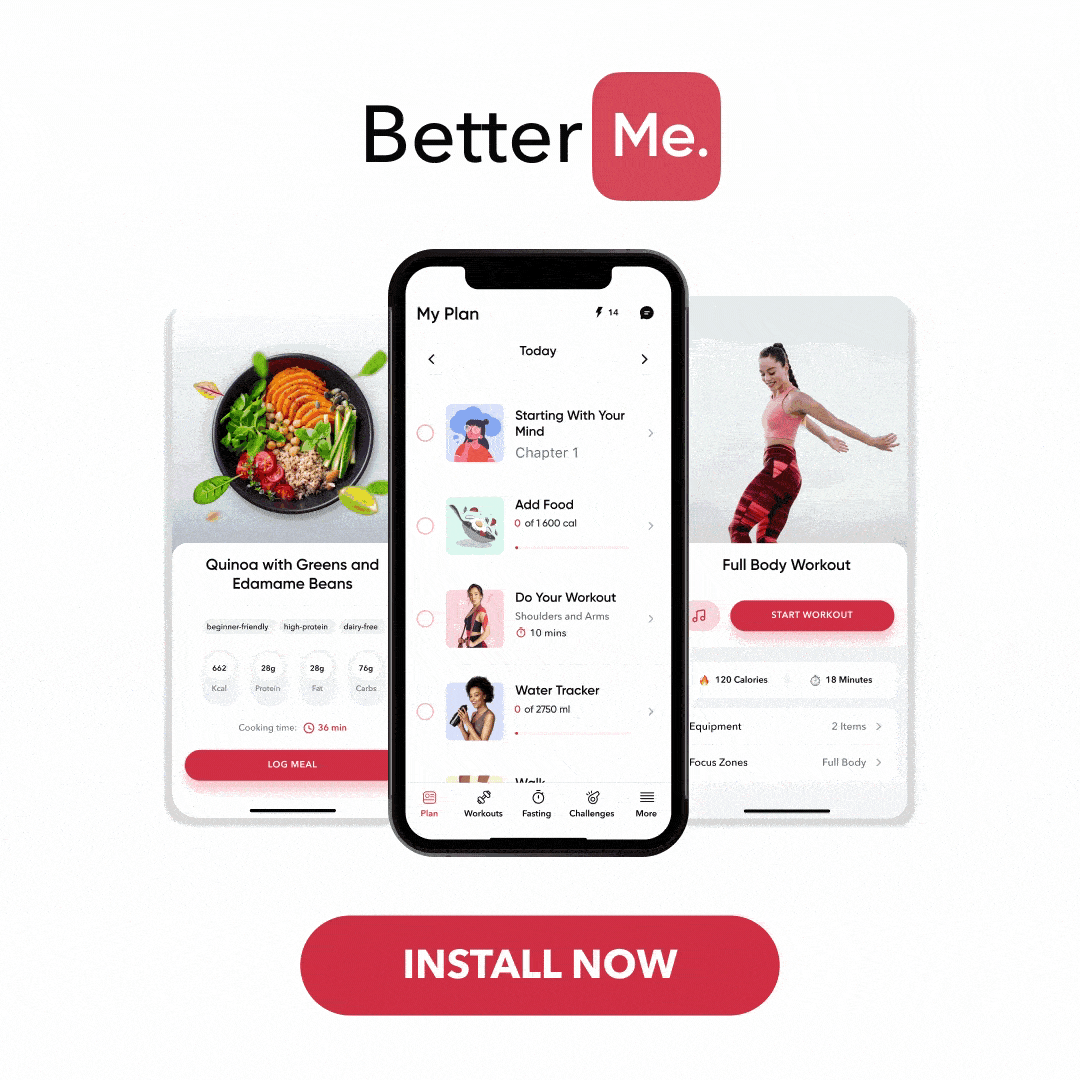 Is Pumpkin A Superfood?
When we hear the words "healthy food" we often imagine fruits and certain vegetables. However, pumpkins are rarely on our minds but when people learn about their qualities they rush to local markets or farms and buy them not only as a Halloween prop but as an addition to amazing meals. Therefore, the most prominent pumpkin benefits are:
Overall, pumpkin benefits are versatile, which allows you to add this ingredient to different meals. Therefore, you will not only enjoy a delicious and cozy taste but also get the most out of this orange fruit.
Read More: Pumpkin Banana Bread Recipe – How To Make The Perfect Fall Treat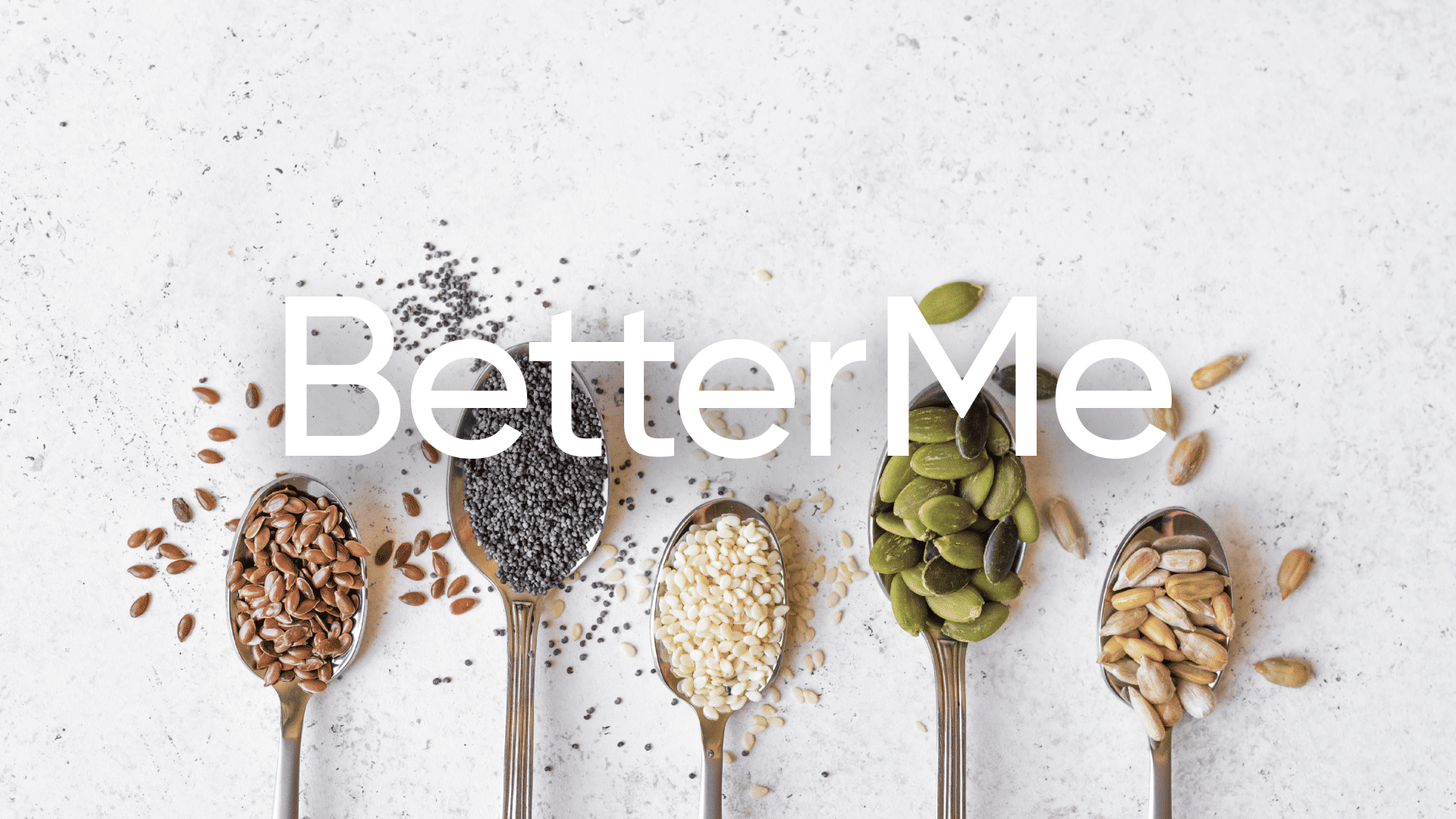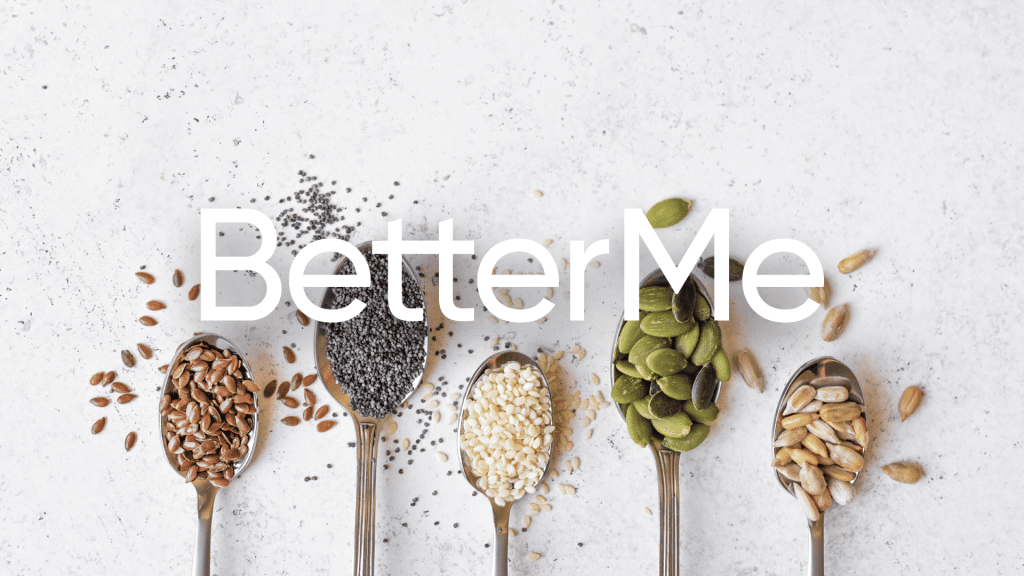 What Can You Make With Pumpkin?
As far as you understand, pumpkins are packed with an enormous amount of nutrients. Now you might be wondering what can you make from this vegetable and whether it can give a luscious taste to your dishes. 
The answer is easy – there are tons of healthy recipes you can implement into your eating routine. In a moment you are going to get a look at the top 3 pumpkin meal ideas that your friends and family will appreciate. Two recipes are going to whirl around one of the finest dishes you can make with pumpkins – baked oatmeal. These two beneficial ingredients (pumpkin and oats) are going to invigorate your mood and pack a nutritional punch.
 Be aware, drooling is guaranteed. 
Pumpkin Pie Baked Oatmeal (7)
This is a perfect meal for a healthy breakfast. You can make batches of baked pumpkin oatmeal and keep yourself full for a longer period of time. This baked pumpkin oatmeal recipe is also gluten-free which makes it great for those who need to avoid gluten. 
Ingredients: 
olive oil for greasing

2 cups of rolled gluten-free oats (you don't necessarily need to use gluten-free oats unless you are on a gluten-free diet)

1 teaspoon of baking powder

2 teaspoons of pumpkin spice

1/3 teaspoon salt

1/4 cup of milk (you can opt for almond milk if you want to make it dairy-free)

1 cup of pumpkin puree

2 large eggs 

2 teaspoons of vanilla

1/3 cup of honey or maple syrup

chocolate chips, raisins, nuts, or other topping (optional).
How To Make Pumpkin Pie Spice:
You can find it in the grocery store, but if you desire to get the real home-made pumpkin spice you can mix certain ingredients in a jar and fill the room with a mouth-watering aroma. So, here are the ingredients for pumpkin spice:
 2 teaspoons of ground ginger

4 teaspoons of ground cinnamon

1 teaspoon of ground cloves

1/2 teaspoon of ground nutmeg
How To Make Baked Pumpkin Oats:
Preheat the oven to 375℉ degrees. Grease a baking dish with oil.

Combine oats, baking powder, pumpkin pie spice, and salt in a bowl. Mix it all together. 

Add pumpkin puree, eggs, milk, maple syrup, and vanilla to the bowl, and stir. 

Spread the mixture into the prepared baking dish. Bake it for 30 minutes. When oatmeal puffs up on the edges and the top is golden it means it is done baking.

Let the pumpkin pie baked oats cool for 5 minutes before slicing. The dish will be soft at first but when it cools down it will firm up. 
| Calories | Carbs | Fat | Protein |
| --- | --- | --- | --- |
| 175 | 32.9g | 3.2g | 5.8g |
You can enjoy baked pumpkin oats with yogurt, milk, fruits, whipped cream, or on its own. This meal is a great day starter. Also, you can cool it completely and store it in the fridge for up to 4 days.
Looking for a way to break the vicious cycle of weight loss and tone up all the jiggly parts? Watch the extra pounds fly off and your muscles firm up with the BetterMe app!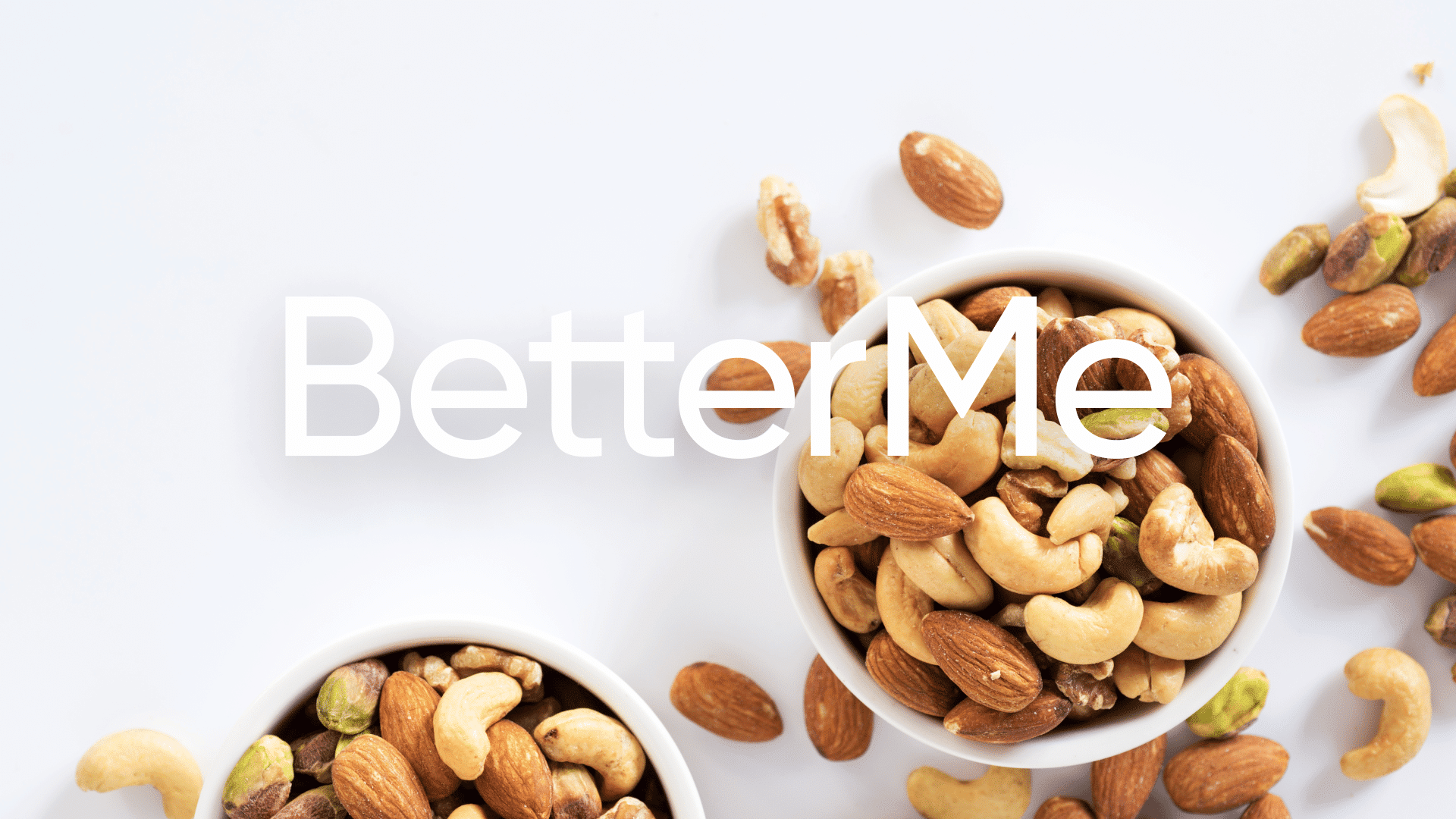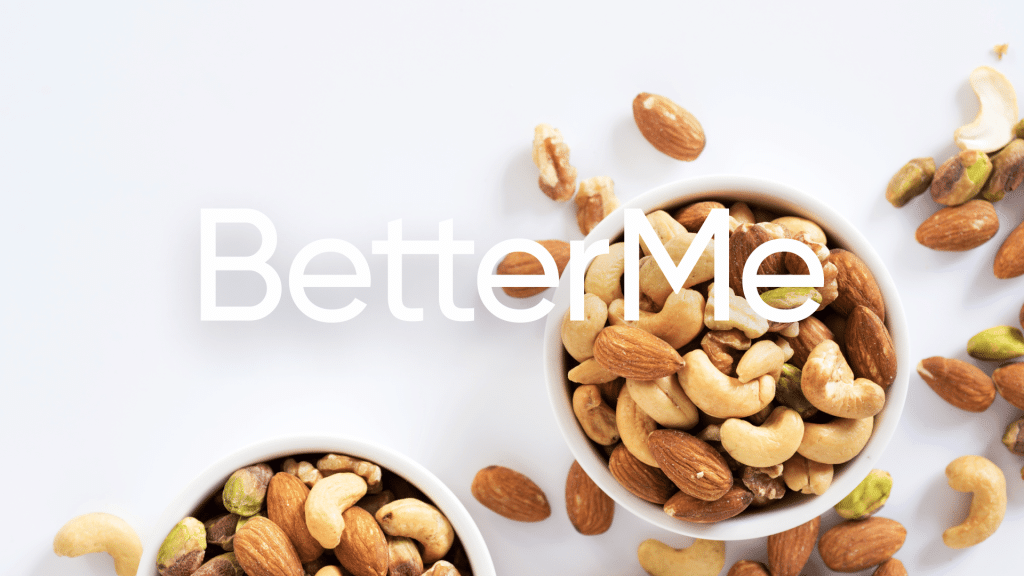 Pumpkin Baked Oatmeal With Toasted Pecans (5)
Amazing dish you can enjoy with a cup of cappuccino. This baked, pumpkin oatmeal recipe can be made refined sugar-free, gluten-free, and dairy-free. You can spice it up by drizzling maple syrup or honey on top. 
Ingredients:
2 ¾ cups

rolled oats (you can use gluten-free ones if you need to)

1 teaspoon of baking powder

2 teaspoons of pumpkin pie spice

1 cup of pumpkin puree

1/4 teaspoon of salt

2 large eggs

1 cup milk or milk alternative 

⅓ cup of maple syrup or honey

⅓  cup of unsalted butter or coconut oil, melted

2 teaspoons of vanilla extract

½ cup of chopped toasted pecans 
How To Make It:
Preheat the oven to 375℉. Grease an 8×8 baking dish with oil spray or butter. 

Combine all the ingredients in a bowl.

Transfer the mixture to the prepared 8×8-inch dish. Sprinkle toasted pecans on top. 

Bake the dish for 30 minutes or check it with a toothpick inserting it in the center. When it comes clean then the meal is ready.

Let it cool for 5 minutes before serving. 

Drizzle maple syrup, honey, or whipped topping on top if desired.
Pecans contain fiber, healthy fats, and protein which support health, help fight inflammation and support the immune system (2). If you are allergic to tree nuts, feel free to substitute with something else or leave them out.
| Calories | Carbs | Fat | Protein |
| --- | --- | --- | --- |
| 180 | 33g | 4g | 4g |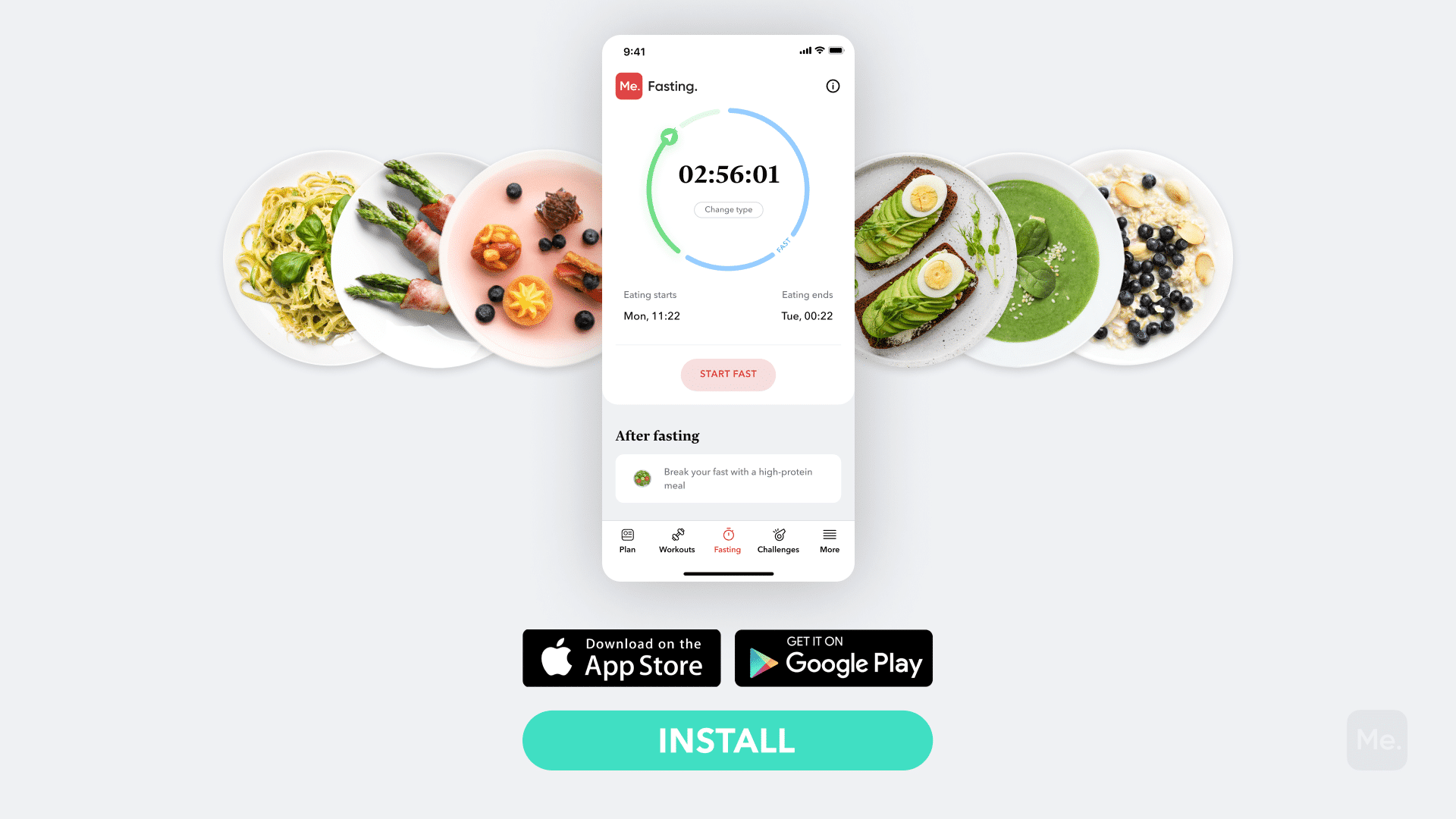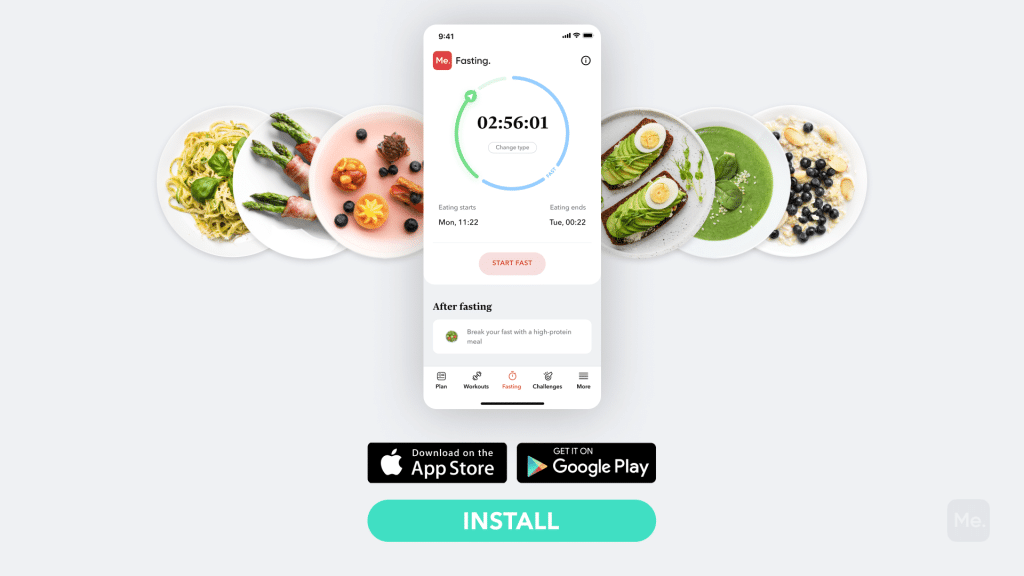 Low Carb Healthy Pumpkin Bars With Cream Cheese Frosting (5)
Surprize your guests with luscious pumpkin bars that are made of canned pumpkin and cream cheese. It is healthy, soft, and creamy. 
Ingredients:
1 cup of pumpkin puree

1/4 cup of coconut oil

2 whole eggs

1 tablespoon of

Vanilla extract

2 oz of cream cheese

1 cup of flour (can use almond or other low-carb flour if desired)

1 tablespoon of pumpkin pie spice 

1/2 tablespoon of sea salt

2 tablespoons of baking powder
Ingredients For Creams Cheese Frosting:
6 oz of cream cheese

1 tablespoon of vanilla extract

1 tablespoon of heavy cream
How To Make It:
Preheat the oven to 350 degrees F. Prepare a baking pan with parchment paper.

Melt together the cream cheese and coconut oil, until you can stir them together easily in the microwave.

Combine the melted coconut oil/cream cheese mixture, pumpkin puree, large eggs, and vanilla in a bowl. Beat them later with a mixer at medium speed, until smooth.

In another bowl, stir together the almond flour, baking powder, salt, and pumpkin pie spice.

Add the dry flour mixture to the wet ingredients. Beat them thoroughly with the hand mixer at low speed. 

Place the batter to the baking pan and smooth the top. Bake for 20-25 minutes, until an inserted toothpick comes out clean.

In order to make the frosting, you need to use a hand mixer to beat together the cream cheese and vanilla, until it gets smooth. Let the bars cool completely before frosting and cutting.
| Calories | Carbs | Fat | Protein |
| --- | --- | --- | --- |
| 160 | 25g | 6g | 2g |
Therefore, your nutritious pumpkin bars are ready to be served with either maple syrup, honey, or other toppings. Thanks to these pumpkin recipes your body gets the necessary vitamins and minerals and you feel satiated for a longer time.
Read More: Benefits Of Pumpkin Seeds: 10 Reasons Why These Nutrient-Rich Seeds Should Feature In Your Diet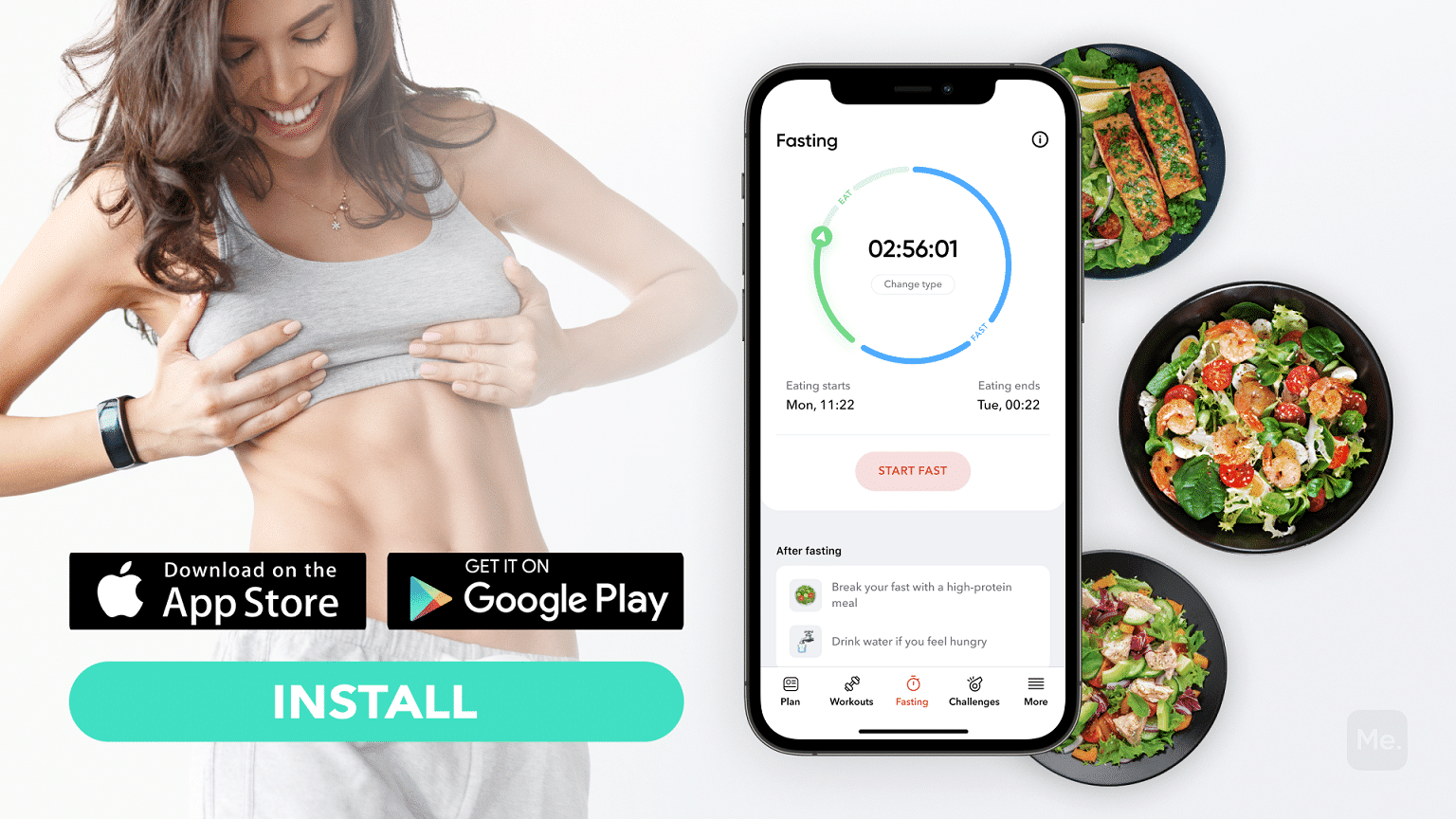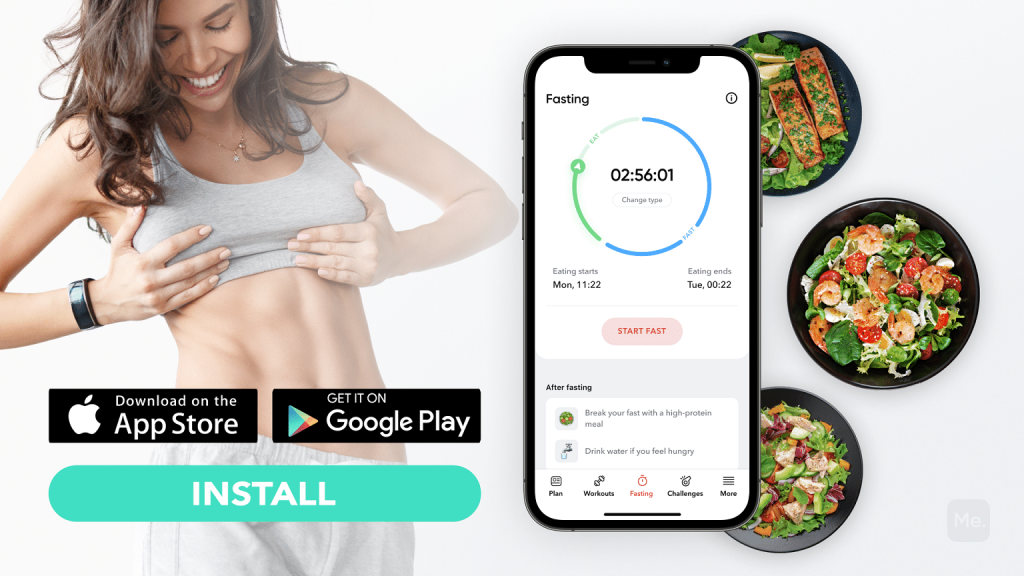 What Can You Make With Pumpkin Guts?
Halloween party is over and you have a pile of seeds left from the carvings of jack-o'-lanterns. Don't rush to throw the guts away, especially the pumpkin seeds. Pumpkin seeds are packed with protein, fiber, and important nutrients and vitamins that may help: 
Maintain good functioning of the bladder, liver, joints, and bowel (

4

).

Regulate blood sugar levels

Regulate blood pressure 

Promote better sleep 
Therefore, there is no need to underestimate pumpkin guts because you can use them for more nutritious purposes. Right now you are going to learn how to use pumpkin guts and get pleasure from it:
You can make apple-pumpkin cider

. The easiest way to do this is to throw the pumpkin guts in the pot of boiling water for one hour, then strain them and pour the broth in a separate bowl. Then mix the broth with apple cider, cinnamon, clove, or ginger. Let it cool down and tackle your day with a delicious drink. 

You can indulge in roasted pumpkin seeds

. Pumpkin seeds are rich in magnesium, potassium, zinc, and other minerals. Spread them on a baking sheet and bake at 350 degrees for 20-30 minutes until roasted. You can use some seasoning for extra flavor. Roasted seeds can be consumed in salads, oatmeal, trail mixes, or even on their own. 

Add pumpkin guts to your beauty routine

. Pumpkin guts can be used not only for food recipes but also for cosmetics. You can prepare a body scrub by mixing one cup of guts (without seeds), 1 cup of coarse raw sugar, 1 teaspoon of honey, and 1 tablespoon of almond oil. When applied, this mixture can leave your skin smooth, eliminate dead skin and generally rejuvenate your body. Keep the scrub in the fridge for 1 week maximum. 

Make accessories or crafts with the pumpkin seeds

. Rinse the pumpkin seeds and let them dry on the paper towel for several hours. Then dip them in paint or use felt-tip markers. Thread a needle with linen thread, or elastic and use the needle to poke a hole in the center of each seed. Then string them one by one onto the thread with the flat sides facing together. Your pumpkin-seeds necklace is ready.
What Can Pumpkin Puree Be Used For?
Pumpkin puree has a lot of uses. First of all, we need to highlight that it is really easy to prepare it at home and the most fun part is that we can use pumpkin puree in these ways: 
Stir puree into oatmeal.

Make pumpkin butter with it. 

Add it to donut batter.

Prepare cozy milkshakes with it.

Make pancakes or waffles.

Add puree to cinnamon rolls.

Make smoothies with it. 

Prepare tiramisu. 

Turn it into pasta sauce and add it to noodles. 
There are far more ways to take advantage of pumpkin puree. The best part is that you can make it fast and with only two ingredients. Now to your attention here is one of the pumpkin puree recipes.
Pumpkin Puree
Ingredients:
Small baking pumpkins

A pinch of salt
How To Make Homemade Pumpkin Puree:
Rinse the pumpkins and cut them in half. 

Pull the halves apart. 

Pull away the stem.

Place the halves on the baking sheet and roast it until the flesh gets soft. 

When the pumpkins are roasted, toss the softened flesh into the food processor and blend until it's smooth. 
This simple recipe allows you to enjoy delicious puree and add it to various delicious meals. You can even enjoy the puree on its own. Before that add some honey or maple syrup into it and mix in the food processor.
If you tend to let yourself off the hook, raise the white flag when things get tougher than you expected, send yourself on an unconscious binge-eating trip – BetterMe app is here to help you leave all of these sabotaging habits in the past!
What Topping Is Best For Pumpkin Pie Cookies?
There are no best toppings you can sprinkle on pumpkin pie cookies since tastes differ. Nonetheless, you can experiment with a big variety of toppings – some of them are more healthy while others are just for enjoyment. In addition, they can be divided into different categories which we are going to learn about today. 
Among the most common pumpkin pie cookie toppings are: 
Classic Toppings:
chocolate or rainbow sprinkles

dragees

confetti

chocolate chips
Healthier Toppings:
raisins, other dried fruits

walnuts, peanuts, almond, and other nuts

shredded coconut
Pumpkin Cookies (5)
Pumpkin cookies can be a great dessert. 
Ingredients:
2 1/2 cups of flour

1 teaspoon of baking soda

1 teaspoon of ground cinnamon

1 teaspoon of baking powder

1/2 teaspoon of salt

1/2 teaspoon of ground nutmeg

1 1/2 cups of granulated sugar

1/2 cup butter (1 stick), softened

1 large egg

1 tablespoon of softened butter

2 cups of powdered sugar

2 teaspoons of vanilla extract

3 tablespoons of milk
Preparation:
Preheat oven to 350° F. and grease the baking sheets.

In a medium bowl mix flour, baking powder, cinnamon, nutmeg, baking soda, and salt. 

Beat sugar and butter in a large mixer bowl. Add pumpkin, egg and 1 teaspoon of vanilla extract and beat them together. Gradually beat in flour mixture. 

Place the batter onto prepared baking sheets.

Bake for 15 to 20 minutes or until edges are firm. Cool on baking sheets for 3 minutes. 

Mix powdered sugar, milk, 1 tablespoon of softened butter, and 1 teaspoon of vanilla extract in a small bowl until smooth. Drizzle it over cookies.
Your pumpkin pie cookies are ready!
| Calories | Carbs | Fat | Protein |
| --- | --- | --- | --- |
| 130 | 21g | 5g | 2g |
Pumpkin Baked Oatmeal: The Bottom Line
Autumn is a colorful fresh season that gives us nutritious fruits and vegetables – including pumpkins. Obviously, pumpkin is a great addition to your daily recipes because the nutrients it contains can help support your immune system, and your eyesight, help you maintain a healthy weight, lower blood sugar levels and work as an antioxidant. Moreover, pumpkin mostly consists of water which makes it weight-loss friendly. 
Therefore, food that contains pumpkin can bring sufficient benefits to your physical health. 
The variety of pumpkin recipes is versatile. You can use not only pumpkin flesh but also pumpkin guts in your food. Pumpkin seeds themselves have a lot of vitamins and minerals, so don't rush to throw them away either. 
You can tackle your autumn days with delicious pumpkin oatmeal recipes and more. They will fill your body with enough energy and nutrients to enjoy your life.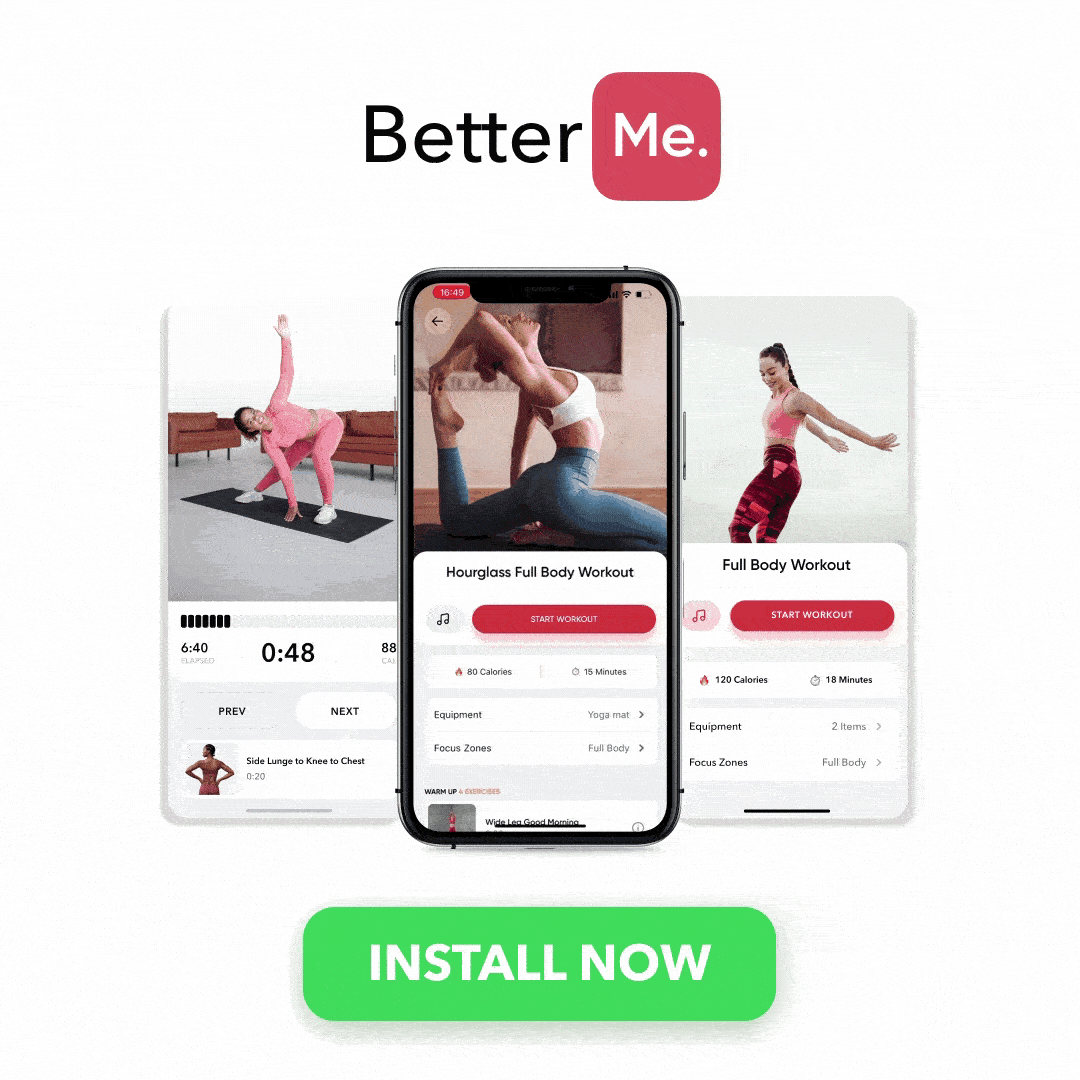 DISCLAIMER:
This article is intended for general informational purposes only and does not address individual circumstances. It is not a substitute for professional advice or help and should not be relied on to make decisions of any kind. Any action you take upon the information presented in this article is strictly at your own risk and responsibility!