The term "Buddha bowl" has become popular in recent years as more people have been adopting more plant-based diets. Such diets are linked to many potential health benefits, including lower rates of heart disease, obesity, and cancer. A Buddha bowl is a meal that typically includes rice or quinoa as a base, with an array of vegetables and a (usually plant-based) protein on top. The bowls are usually colorful and visually appealing, making them Instagram-worthy. There is no one specific recipe for a Buddha bowl, as they can be customized to include whatever ingredients you like or have on hand. However, some common ingredients that are often used in Buddha bowls include roasted vegetables, cooked grains, raw vegetables, beans, and a variety of different sauces or dressings. These particular recipes use quinoa as the grain base— a nutrient-rich pseudo-grain that is high in quality protein and fiber. Further on in this article we'll also give you a few tips on how to cook quinoa perfectly, as well as the health benefits of quinoa.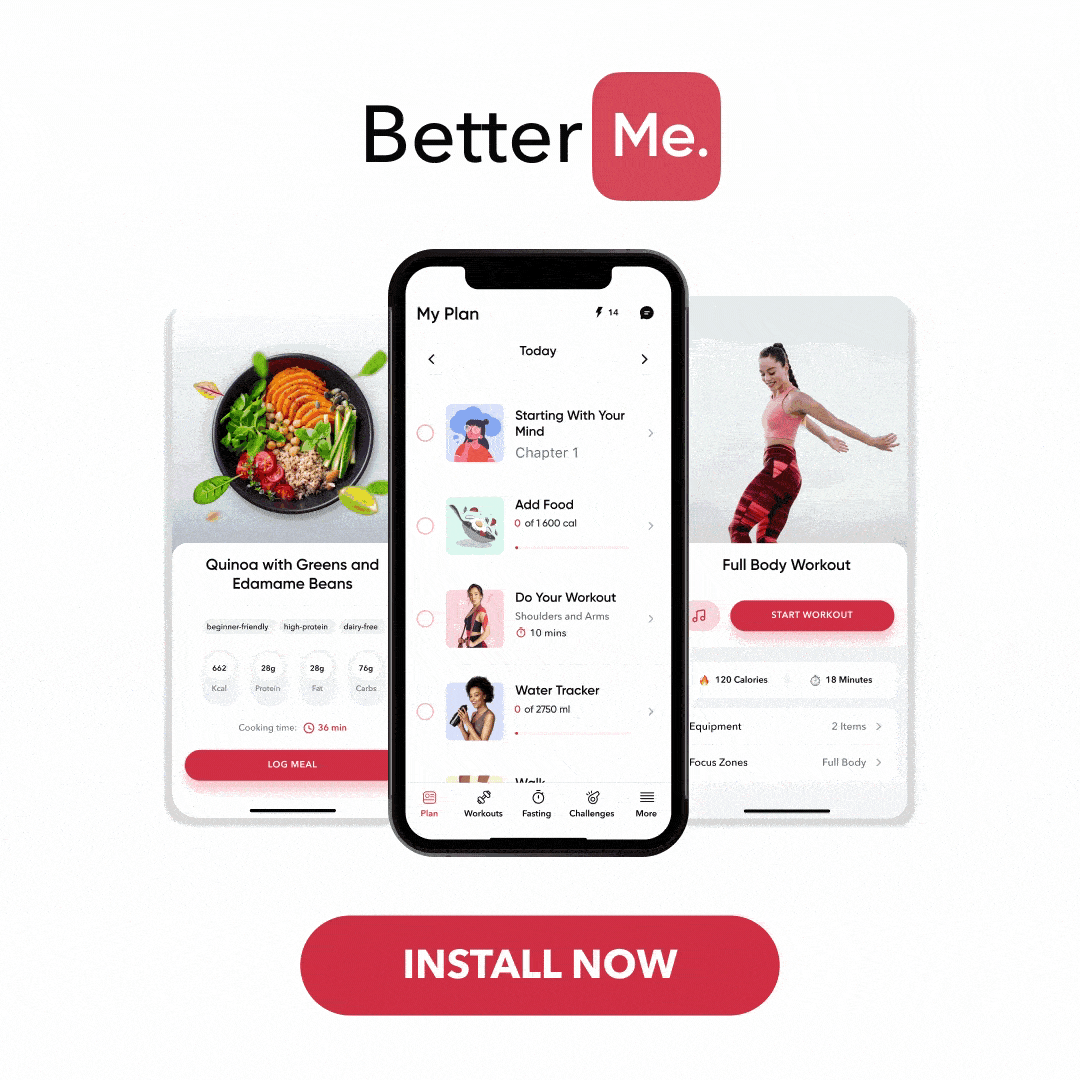 Glowing Winter Quinoa Bowl (10)
Colorful, roasted veggies, fluffy white quinoa, and crispy baked chickpeas top this Glowing Winter Quinoa Bowl. It's a flavorful, nutrient-rich meal that is perfect for lunch or dinner.
Ingredients:
For The Roasted Veg:
2 cups chopped butternut squash

1 cup chopped beets

1 tablespoon olive oil

1 teaspoon sea salt

½ fresh cracked pepper

½ teaspoon garlic powder

½ teaspoon smoked paprika
For The Steamed Veg:
1 cups broccoli florets

4 cups chopped kale

Juice of ½ a lemon
For The Chickpeas:
1 cup chickpeas

½ teaspoon sea salt

¼ teaspoon smoked paprika
For The Dressing:
1 tablespoon tahini

Juice of ½ a lemon

1 teaspoon apple cider vinegar

1 teaspoon miso paste

½ teaspoon garlic powder

1 – 2 tablespoons water to thin
For The Bowls:
1 cup cooked quinoa

Roasted veggies

Steamed veggies

Chickpeas

Dressing
Instructions:
Preheat the oven to 425 degrees F.

On a baking sheet, toss the butternut squash and beets with olive oil, salt, pepper, garlic powder, and smoked paprika. Roast in the oven for 25-35 minutes until fork tender.

While the roasted veggies are cooking, prepare the steamed veggies. In a large pot of boiling water, blanch the broccoli and kale for 2-3 minutes until bright green. Remove from the pot and place in a bowl. Toss with lemon juice.

To prepare the chickpeas, drain and rinse them first. Then, on a baking sheet, toss the chickpeas with salt and smoked paprika. Bake in the oven for 25-30 minutes until crispy.

To make the dressing, simply whisk all ingredients together in a bowl or jar.

To assemble the bowls, start with 1/2 cup cooked quinoa. Top with roasted veggies, steamed kale, chickpeas, and dressing. Serve immediately.
Read More: Vegan Cookie Dough Chickpeas – So Good You'll Never Miss The Eggs And Butter
Vegan Sweet Potato Quinoa Buddha Bowl (9)
Fresh kale, roasted sweet potatoes, cooked quinoa, and creamy avocado come together in this Vegan Sweet Potato Quinoa Buddha Bowl. It makes a perfect plant-based meal or side dish.
Ingredients:
1 sweet potato peeled and chopped into ½-inch cubes

1 ½ tablespoon olive oil divided

1 cup cooked quinoa

1 can chickpeas rinsed & drained, 15oz

2 cups Kale leaves de-stemmed and chopped

1 avocado pitted and peeled, sliced

½ orange sliced
Seasonings:
½ teaspoon garlic powder divided

½ teaspoon cumin powder

½ teaspoon paprika

Salt and pepper
Lemon Tahini Dressing:
2 tablespoon tahini paste

1 tablespoon lemon juice

½ teaspoon maple syrup

1 clove of garlic minced

2-3 tablespoons of water

¼ teaspoon salt optional, adjust to taste
Instructions:
Preheat the oven to 375 degrees F (190 degrees C).

Toss sweet potatoes with 1 tablespoon olive oil, ¼ teaspoon garlic powder, cumin powder, paprika, salt, and pepper. Spread on a baking sheet. Roast for 25 minutes until tender and slightly browned around the edges.

Toss chickpeas with ½ tablespoon olive oil, ¼ teaspoon garlic powder, salt, and pepper. Spread on the baking sheet with sweet potatoes. 

Roast for an additional 15 minutes until lightly browned and crispy.

Heat 1 tablespoon olive oil in a large skillet over medium heat. Add kale and cook for 2-3 minutes until slightly wilted. Remove from heat.

To make the dressing, whisk all ingredients together in a small bowl or jar.

Assemble bowls by adding ¼ cup quinoa to each bowl. Top with sweet potatoes, chickpeas, kale, avocado, and orange slices. Drizzle with lemon tahini dressing. Serve immediately.
Whether you're a workout beast or just a beginner making your first foray into the world of fitness and dieting – BetterMe has a lot to offer to both newbies and experts! Install the app and experience the versatility first-hand!
Tofu Quinoa Bowl Buddha Bowl With Creamy Tahini Dressing (1)
A tofu and quinoa combination that is perfect for a light and healthy meal. The tofu gives this dish a good amount of protein to help you stay fuller longer, while the quinoa provides the carbohydrates and fiber to help round out the meal.
Ingredients:
For The Buddha Bowl And Quinoa:
 3/4 cup uncooked quinoa

¾ pound cut broccoli florets

¾ pound cut cauliflower florets about 1/2 medium-sized head, cut into slightly smaller pieces than the broccoli

1 medium red onion cut into 1/2-inch rings, rings mostly separated but still left "chunky" (no need to split every layer)

2 tablespoons extra virgin olive oil

½ teaspoon kosher salt plus additional for cooking the quinoa

¼ teaspoon black pepper

1 block extra firm tofu (12 to 14 ounces) (do not use firm or silken), removed from packaged and pressed dry

2 small ripe Hass avocados

Optional for serving: Sliced cucumbers and toasted almonds or pistachios, additional fresh mint and parsley
For The Tahini Dressing:
½ cup tahini well stirred

¼ cup freshly squeezed lemon juice about 2 large lemons

1 ½ cups lightly packed fresh mint leaves about 1 of the herb packs

½ cup lightly packed fresh parsley leaves

¾ teaspoon kosher salt

¼ teaspoon black pepper
Instructions:
Prepare the quinoa: Rinse the quinoa in a fine mesh strainer and drain. Place the quinoa in a medium saucepan with 1 ½ cups of water. Bring to a boil over high heat, reduce the heat to low, cover and simmer for 12 to 15 minutes or until fully cooked. Fluff with a fork and transfer to a large bowl.

Preheat the oven to 425 degrees F (218 degrees C).

Prepare the tofu and vegetables: Cut the tofu into 1-inch cubes. Place the cubes between two paper towels or a clean dish towel and press gently to remove any excess moisture. Arrange the cubes on a baking sheet.

Place the broccoli, cauliflower, and onion on a second baking sheet. Drizzle with olive oil and sprinkle with ½ teaspoon of salt and ¼ teaspoon of pepper. Toss to coat evenly. 

Place both baking sheets in the oven and roast for 25 to 30 minutes or until the vegetables are tender and slightly browned around the edges and the tofu is firm and golden brown. 

While the vegetables and tofu roast, prepare the dressing: Add all of the ingredients for the dressing to a blender or food processor and blend until completely smooth. If you find the dressing too thick, add water 1 tablespoon at a time until desired consistency is reached.

To assemble the bowls: Slice the avocados and divide evenly among the bowls. Top with roasted tofu, vegetables, and quinoa. Drizzle with dressing and serve immediately. Enjoy!
Read More: Chicken And Broccoli Stir Fry: Healthy, Delicious, And Ready In Under 30 Minutes
Why Are They Called Buddha Bowls?
There are a few different stories about how these bowls got their name. The most popular story is that the round shape of the bowl and its contents resembles a Buddha's belly. 
Other stories say that the name comes from the fact that these bowls are often packed full of healthy, nourishing ingredients or that they can be eaten as a vegetarian or vegan meal, which is aligned with Buddhist beliefs. 
No matter where the name came from, one thing is for sure – these bowls are delicious and perfect for a healthy, satisfying meal!
Are Buddha Bowls Healthy?
Yes! Buddha bowls are full of healthy, nutrient-rich ingredients. Including them as part of a balanced, healthy diet can help you reach your nutrition goals and may offer the following health benefits:
1. A Healthy Gut
Your gut is home to trillions of bacteria, many of which are beneficial. These good bacteria help with digestion, nutrient absorption, and immune function (5) (8). 
Eating a diet rich in fiber helps to keep your gut healthy by promoting the growth of good bacteria and preventing the overgrowth of harmful bacteria (2). 
Fiber is found in plant-based foods like vegetables, fruits, legumes, and whole grains – all of which are common ingredients in Buddha bowls.
2. Disease Prevention
The fiber, vitamins, and minerals found in Buddha bowls can help to protect against chronic diseases like heart disease, type 2 diabetes, and certain types of cancer (3). 
The antioxidants and other bioactive compounds present in fruits and vegetables may also help to reduce inflammation and oxidative stress, both of which are linked to a variety of chronic diseases (4).
3. Weight Management
Buddha bowls can be a helpful tool for weight management. Because they are loaded with filling fiber and protein, they can help to satisfy hunger and promote feelings of fullness (6). This may help you to eat fewer calories overall and may lead to weight loss or healthy weight maintenance.
4. Boosted Energy Levels
Buddha bowls are a great source of complex carbohydrates, which are slowly broken down and absorbed into the bloodstream. This provides a steady supply of energy which can help you power through your day (7).
Dropping pounds by the dozens without putting yourself through the wringer is everyone's weight loss pipe dream. But what if we told you that the BetterMe app can make that happen? Keep yourself in prime shape with our fat-blasting workouts, delicious budget-sparing recipes, and body-transforming challenges with our app!
What Is Buddha Sauce Made Of?
Buddha sauce is a creamy, flavorful sauce that is often used to top Buddha bowls. 
It is made with a base of tahini (sesame seed paste), which is then seasoned with ginger, garlic, soy sauce, and rice vinegar. This sauce is also vegan and can be made gluten-free by using tamari instead of soy sauce.
What's The Secret To Making Fluffy Quinoa For Your Buddha Bowl?
The secret to making fluffy quinoa is to rinse it before cooking. This helps to remove the saponin, a natural coating that can make quinoa taste bitter. 
Simply add the quinoa to a fine-mesh strainer and rinse it under cold water for a few seconds. A good rinse will make all the difference in the texture and flavor of your quinoa!
How Long Will A Buddha Bowl Last?
Buddha bowls are best enjoyed fresh, but they will keep in the fridge for 3-4 days. To extend their shelf life, pack the ingredients separately and assemble the bowls when you're ready to eat.
The Bottom Line
Buddha bowls are a healthy, delicious way to enjoy a balanced meal. They are stacked with nutrient-rich ingredients which may offer several health benefits. 
These bowls are easy to make and can be customized to suit your taste. Use the recipes in this article as a guide, and get creative with your unique combinations!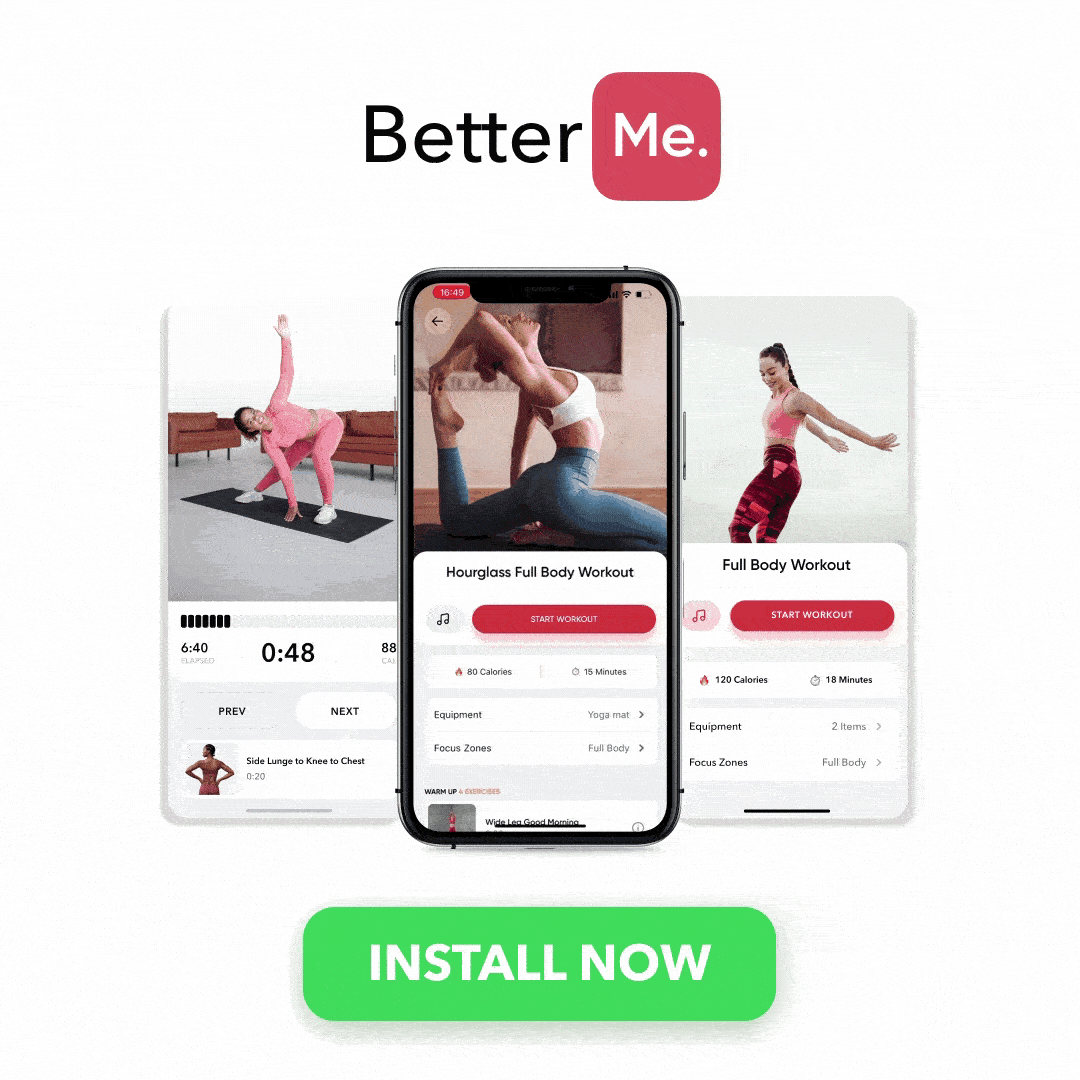 DISCLAIMER:
This article is intended for general informational purposes only and does not address individual circumstances. It is not a substitute for professional advice or help and should not be relied on to make decisions of any kind. Any action you take upon the information presented in this article is strictly at your own risk and responsibility!