It's officially fall season. To many people, fall signifies cooler temperatures – a very welcome break from the blistering summer heat, the transition to winter, glorious scenes in nature thanks to the changing of colors in leaves, and of course, pumpkins. Due to the abundance of this vegetable during this short season, pumpkin dessert recipes are high among the most searched recipes as people try and find the most fun and delicious ways to incorporate this vegetable into their meals. Like carrots, pumpkins are very easy to add into all kinds of pastries and desserts. If you have been looking for a pumpkin mousse recipe to try this fall, then look no further. In this article, we shall be sharing with you some pumpkin mousse recipes that are not only easy to make but are also absolutely delectable.
What Is Mousse?
According to Britannica, a mousse is a sweet or savoury dish that originated from 18th century France. In French, the word mousse translates as foam which is the exact consistency of this delicious dish. Like many desserts, this dish is almost always served cold with sweet mousses sometimes served frozen. While the most common type of mousse is chocolate, the dish can be made with other ingredients like coffee, poultry, or even fish (1).
What Are Mousses Made Of?
When it comes to making the most basic and common type of mousse, the main ingredients are quite simple. They include whipped egg whites or cream, chocolate (or pureed fruit for variety), and a sweetener of choice eg. vanilla, strawberry, etc.
However, due to the many variations of mousses available today, the above list of ingredients may not work for all of the types of this dish. With this in mind, many recipes state that this dish requires:
A base – This is the main flavouring component of this dessert. When it comes to pumpkin mousse, the pumpkin puree would be your base of choice. Unless a recipe states otherwise, your base should always be at room temperature to prevent early setting or deflation.
An aerator – This provides the airy texture that is synonymous with this dish. When it comes to aerators, your recipe can call for either of the following options.
Whipped whole eggs or egg yolks – The most stable option with the least risk of deflation

Whipped cream – The second most stable option. If using this option, whip the cream until you get soft peaks

Whipped egg whites – The least stable aerator that requires the utmost care when using them. It is best to whip the egg whites just before you're ready to mix the mousse.
Sweetener of choice – Sweeteners are usually added into the aerator. You can use anything from sugar to maple syrup, and even honey. The choice is yours.
Thickener (optional) – Most traditional recipes call for the use of gelatin to help thicken this dessert, however, most modern recipes do not call for it.
Read More: Healthy Pumpkin Desserts To See You Through Fall
What Is Pumpkin Mousse Made Of?
From the section above, we understand that like all other mousses, a pumpkin mousse recipe will call for a base, aerator(s), and a sweetener(s). These are the base ingredients, anything else added comes from the choice and taste of the person making the dessert.
Here are some simple pumpkin mousse dessert recipes to try today:
Option 1
This recipe uses gelatin as a thickener.
Ingredients:
¼ cup cold water

1 tbsp unflavored gelatin

3 eggs

1 cup sugar

1¼ cups canned pumpkin puree

½ tsp ground ginger

½ tsp ground cinnamon

½ tsp grated nutmeg

¼ teaspoon salt (optional)

½ cup whole milk

½ cup heavy cream
This recipe makes about 6 cups. Get directions from Cooking New York Times (3).
Calories for 1 serving: 198 calories. Fats: 8 g. Protein: 4 g. Carbs: 30 g.
Option 2
Unlike option 1 above, this version does not require any gelatin.
Ingredients:
8 ounces (226 g) soft cream cheese

¼ cup sugar

15 oz (425 g) canned pumpkin puree

3.4 oz (96 g) vanilla pudding mix

2 tsp pumpkin pie spice mix

1 cup 2 percent milk

1 ¾ whipped cream

24 gingersnaps

Extra whipped cream for topping (optional)
This recipe makes 8 servings. Get directions from Taste of Home (4).
Calories for 1 serving: 335 calories. Fats: 15 g. Protein: 5 g. Carbs: 45 g.
BetterMe app will provide you with a host of fat-frying fitness routines that'll scare the extra pounds away and turn your body into a masterpiece! Get your life moving in the right direction with BetterMe!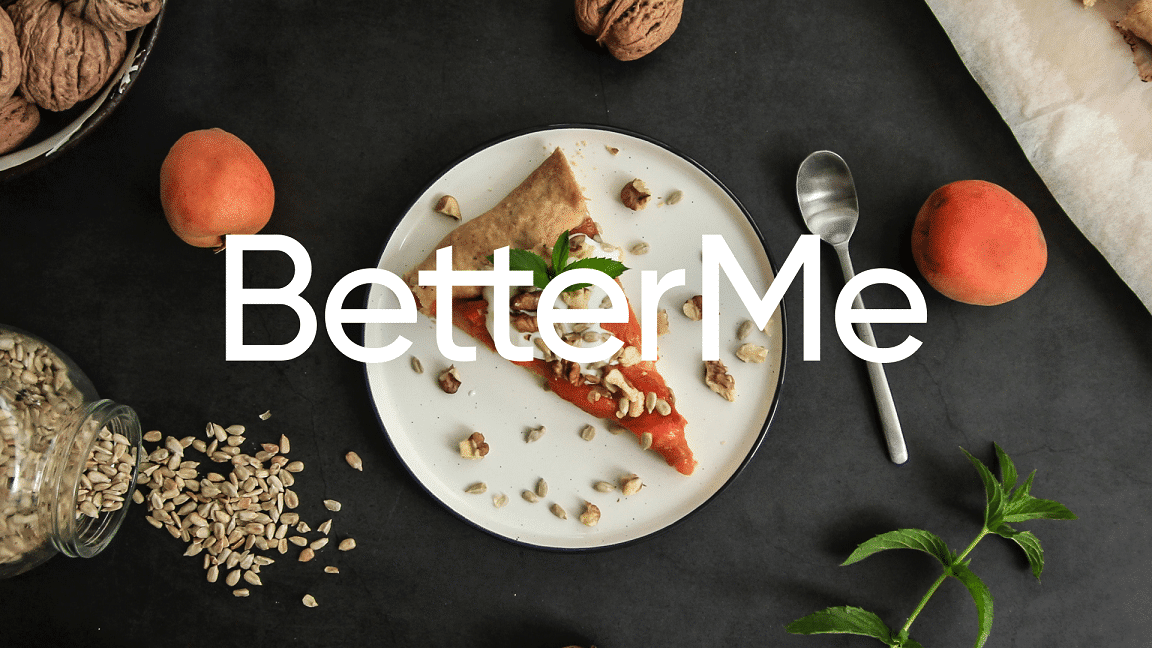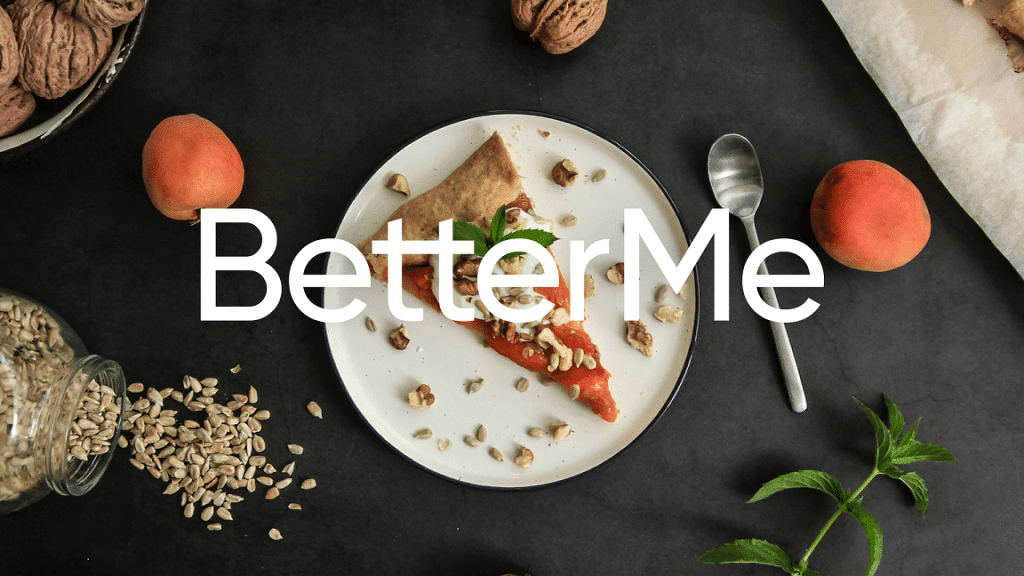 Easy Pumpkin Mousse Recipe Cool Whip Version
If you don't have any whipped cream on hand, and don't feel like making some from scratch but you want some pumpkin mousse as dessert, try using Cool Whip instead. Cool Whip is a brand of imitation whipped cream that is much cheaper than the real thing and works just as well.
Here is a simple recipe
Ingredients:
8 oz cool whip

8 oz room temperature cream cheese (room temperature)

¼ cup powdered sugar

15 oz pumpkin puree

1 tbsp pumpkin pie spice

½ tsp cinnamon
Directions:
In a mixing bowl and using a hand mixer, beat the cream cheese until smooth

Add the pumpkin puree, powdered sugar, pumpkin pie spice, and cinnamon to the cream cheese mixture

Turn your mixer level to low and beat this mixture for two to three minutes until well combined

Add the cool whip to this mixture and slowly fold it in. For the best results it is recommended to fold in the cool whip a little at a time

Cover and chill the mousse until ready to serve – or serve immediately topped with a little extra cool whip and a pinch of cinnamon.

This makes 6 cups
Calories for 1 cup/serving: 299 calories. Fats: 23.1 g. Protein: 4.2 g. Carbs: 21.2 g.
Pumpkin Mousse Pie Recipe
If you'd like to make your mousse more filling, making it into a pie is a great way to go. You would require more time to make the crust but the end result is definitely worth the little extra time. Here is a simple no bake pumpkin mousse pie recipe.
Ingredients:
For the pie crust
250 gram cookies or graham crackers

7 tbsp melted unsalted butter
For the pumpkin mousse
1 cup cold heavy whipping cream

113 g room temp cream cheese

50 g light brown sugar

122 g pumpkin puree

1 tsp vanilla extract

½ tsp ground cinnamon

⅛ tsp ground cloves

⅛ tsp ground nutmeg

⅛ tsp ground ginger
For the topping
1 cup cold heavy cream

3 tbsp powdered sugar

1 tsp vanilla extract

1 tsp ground cinnamon
This recipe makes 12 servings. Get directions from Handle the Heat (2).
Read More: Tackle Your Autumn Days With Delicious Pumpkin Baked Oatmeal Recipes And More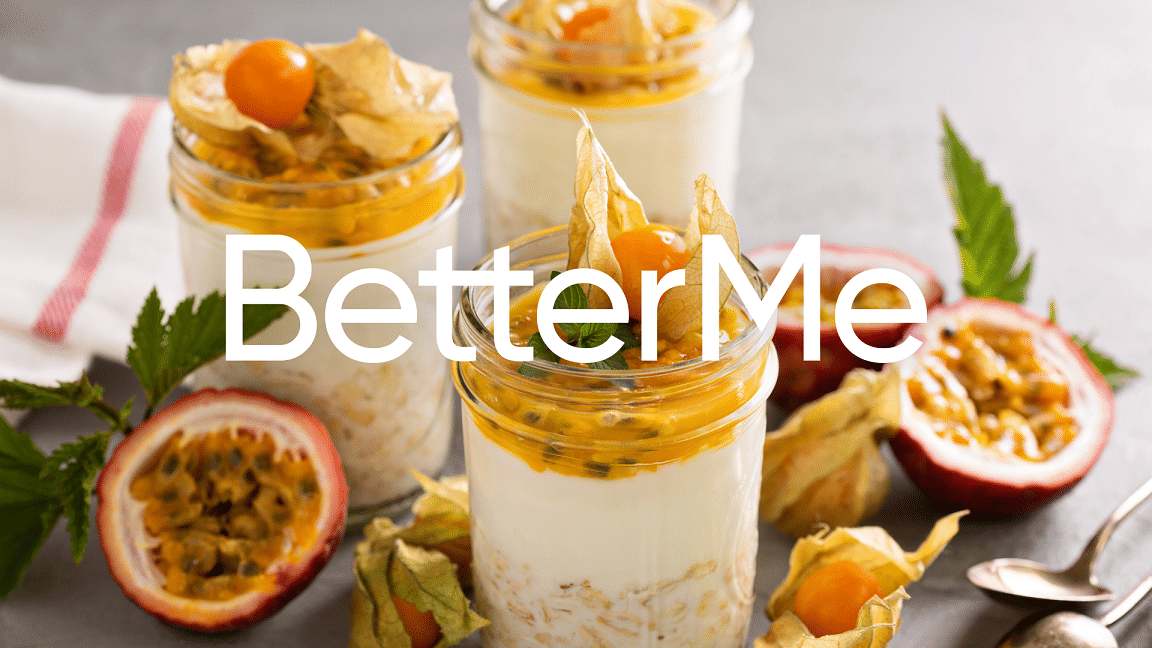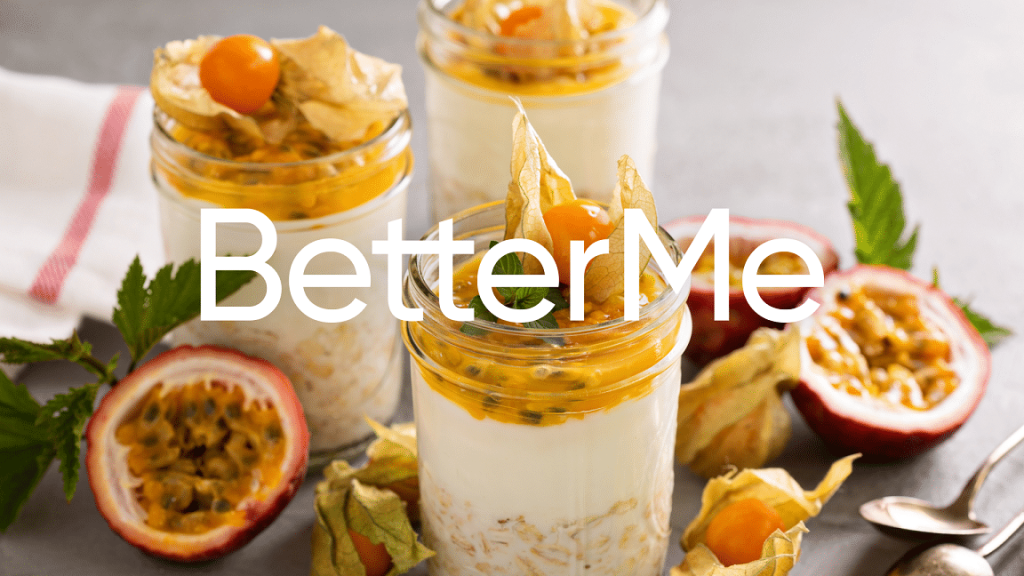 What Are Some Good Pumpkin Pie Cookie Toppings?
If pumpkin cookies are your preferred fall dessert, you can top them with either sprinkles, icing sugar, shredded coconut, chocolate chips, dried fruit, crystalized ginger, mini marshmallows, assorted nuts, and more.
What Is Vanilla Mousse Made Of?
According to Master Class, vanilla mousse can be made using vanilla custard, gelatin (preferably powdered), or vanilla pudding mix. To enhance the flavour, it is recommended to use either vanilla extract or the bean (5).
What Is Dessert Mousse Made Of?
As mentioned above, all mousses are made using the same components: a flavoring base, an aerator (eggs, whipped cream, or both), and a sweetener.
Betterme will keep you laser-focused on your weight loss journey! Nutrient-packed meal plans, fat-blasting workouts, galvanizing challenges and much more. Try using the app and see for yourself!
The Bottom Line
If you are unsure what to have as dessert this fall, try your hand at making a pumpkin mousse recipe. This fluffy dessert is the perfect after dinner snack to have during these cooler nights.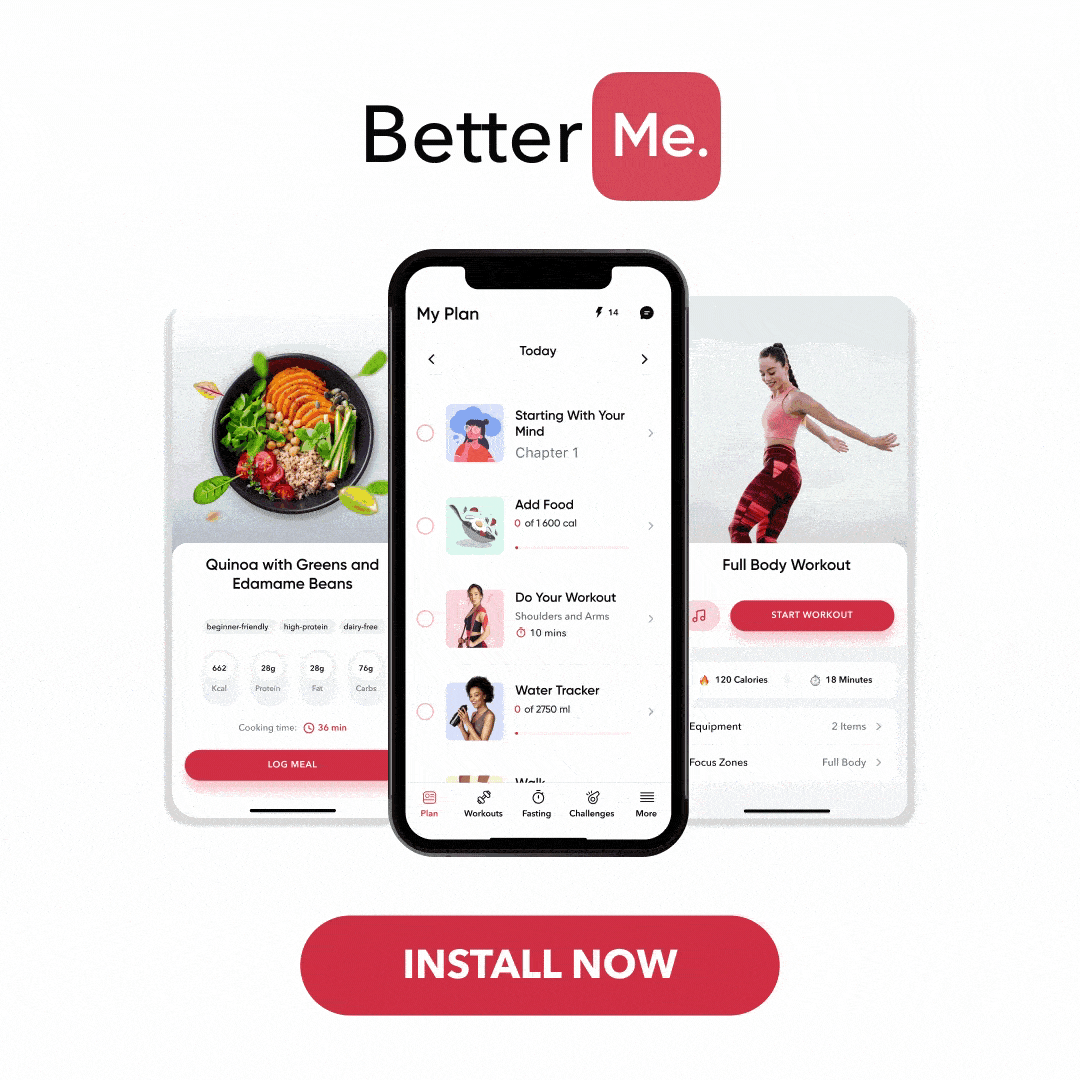 DISCLAIMER:
This article is intended for general informational purposes only and does not address individual circumstances. It is not a substitute for professional advice or help and should not be relied on to make decisions of any kind. Any action you take upon the information presented in this article is strictly at your own risk and responsibility!