When you're having fun or just looking around and see how graceful everyone is, it's easy to forget that dancing is a sport. Not only do you have to have the right clothes and shoes, but you need to be protected too! We know, we know. Knee pads are clunky and definitely not the most stylish…until now. The creative minds at BetterMe haven't just designed a pair of dance knee pads, the entire Dance into Confidence collection makes a statement and supports movement, from daily dancing practice for fun to more intense, hours-long sessions. Mix and match pieces to make the most out of every dance session you have. Not convinced? Before diving into everything that makes the non-slip knee pads so great, let's talk a little about why every dancer – no matter what skill level – can benefit from protecting their knees!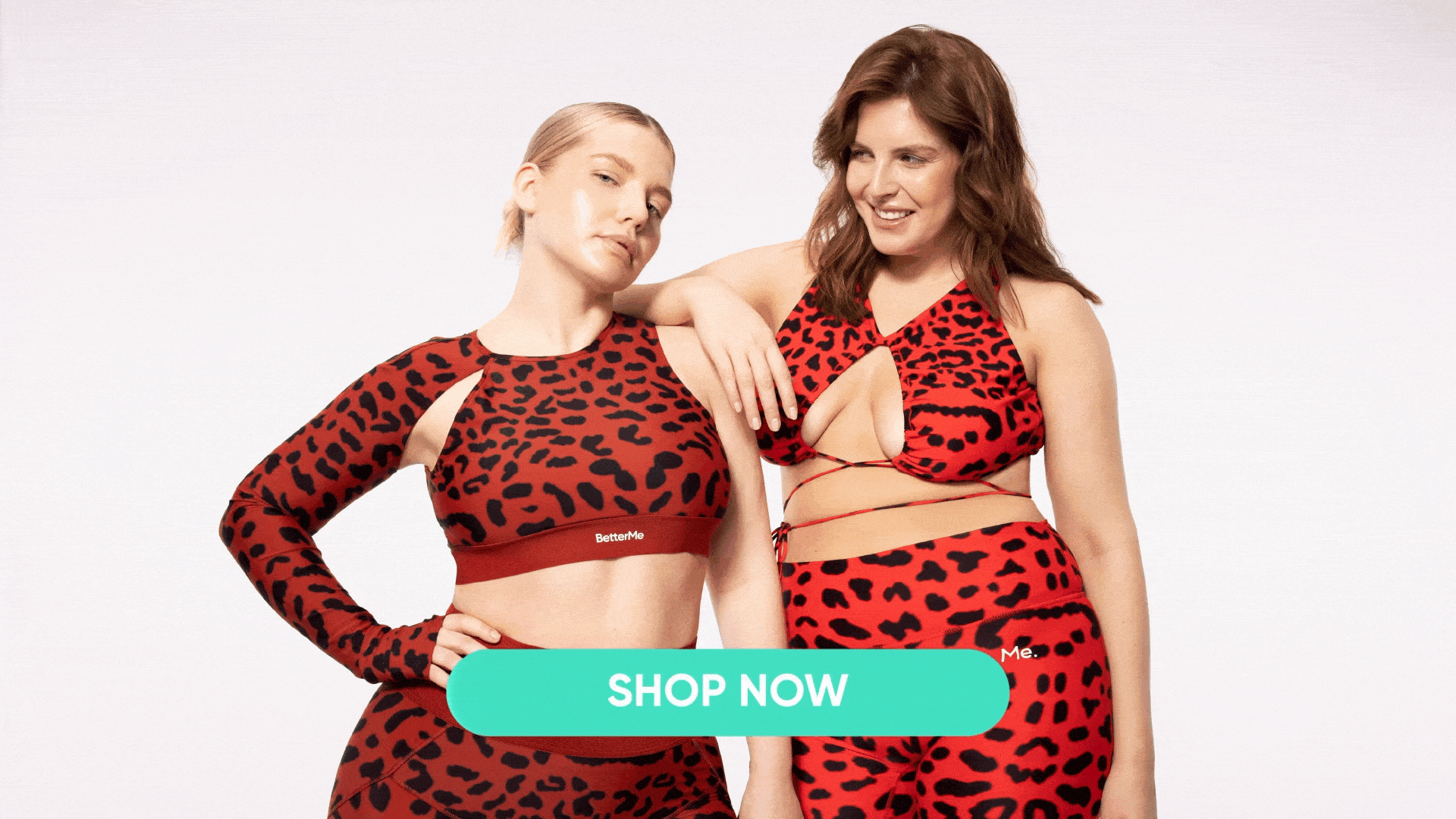 Why Are Knee Pads Necessary?
First thing first, you're not tackling anyone or rolling around in the mud, so why do dancers need knee pads? Well, dancing requires as much strength, coordination, balance, and stamina as any other sport (1)! So, just like a hockey player who wears a helmet and a boxer who wears a mouthguard, dancers need knee pads.
With more than 53% of dance-related injuries at a ballet school occurring in the feet and ankles, around 21.6% were found to be at the hip, 16.1% were knee injuries, and 9.4% were back injuries (2). As for a study that focused on contemporary dance students, 30% of injuries were ankle or foot related, 17% were lower back injuries, and knees were the third-most common injury site which made up 15% (3).
These stats may not mean much to you if you're not dancing professionally but 75% of injuries among non-professional dancers were due to overuse compared to 64% of professional female dancers and 50% of professional male dancers (4). In short, no matter what kind of dancer you are, you're at risk of knee injuries like tendonitis and patellofemoral pain syndrome or "runner's knee".
So, knee pads can:
Protect the kneecap from any damage like fracturing and reduce the impact you feel when you fall (

5

)

Protect your knees from being penetrated by sharp objects or anything left laying around on the dance floor

Help make dance sessions more comfortable knowing that you're protected

Reduce knee wear and tear if your choreography has a lot of floor work
Read More: BetterMe Shaping Shorts: Your New Secret Weapon For Confidence And Comfort
What To Look For In Good Knee Pads?
Ready to buy a pair of dance knee pads? There are a ton on the market that are designed for military use, motorcycle rides, and of course: dancing and acrobatics. When looking for the best knee pads, these are the factors dancers should take into consideration:
Fit – When you're browsing online or trying on different types of knee pads, you want to look for ones that are the right size for you. The right dance knee pads should fit snugly, but not cut off your blood circulation. You should be able to execute choreography without the knee pads holding you back!
Material

– Of course, the material will play a huge role. The material of your knee pads can make or break your dancing experience. In general, you'll have to choose from these capping and padding materials (

6

):
Gel padding: Knee protectors with gel padding usually have gel and foam layers that give dancers flexibility. Dance knee pads made out of these materials are pretty durable and can last you quite some time with the proper care and maintenance. 

Rubber or silicone padding: You can opt for knee pads with rubber or silicone padding if you're prioritizing your comfort and more ergonomic knee protectors. Keep in mind, knee pads with these padding materials don't offer the most protection so think about the kind of dancing you do and whether or not you need a different material. 

Foam padding: Most dancers opt for knee protectors with foam padding. It's the most common material used for knee pads which means that it's affordable! If you're looking for a breathable, everyday-wear pair of knee pads, you can choose this material but you may have to replace your knee protectors more often.

Foam and rubber knee caps: Knee pads will have foam or rubber knee caps if they fall under the soft knee cap category. These are great for practice sessions and anyone who dances on a daily basis!

Carbon fiber or polyvinyl knee caps: More floor-heavy choreography that requires a little extra protection against hard floors will need hard-capped knee pads. The most common materials you'll find are plastic or carbon fiber.
Design

– There are definitely more options on the market now when it comes to the aesthetics and design of knee pads. Usually, dancers will go for a black knee pad but these days, you can definitely add some color to your ensemble! We recommend choosing your favorite color, something that compliments your usual workout clothes, or a show stopping print!
Cost

– You don't have to buy the most expensive knee pads in-store to protect your knees. If you're just testing the waters, look for a more affordable pair, and as you find your groove, upgrade!
Anti-Slip

– This factor ties into the design one but having anti-slip features should be a non-negotiable when it comes to knee pads. You can look for more adjustable knee pads that come with straps that you can just secure on and peel off or you can buy ones that you put on as you would socks. If you're set on the latter, we recommend making sure you have the right size before committing or buying a pair of dance knee pads that are one size fits all.
Get The Freedom Of Movement With Betterme Non-Slip Knee Pads
That brings us to a pair of dance knee pads that tick all the boxes: BetterMe's non-slip knee pads from the Dancing into Confidence line. While every piece in the Dancing into Confidence selection is worth every penny, the knee pads are definitely a tool every dancer has to have in their tool kit.
If you struggle to even flirt with the idea of giving up your favorite foods or working out till your legs give way – BetterMe app is here to breathe a fresh perspective into the way you view the weight loss process! Check out the app and experience the fun side of fitness and dieting with BetterMe!
BetterMe Knee Pads: Well-Thought Design, Great Protection
What makes the BetterMe dance knee pads different? Aside from being tried and tested, here are the reasons these knee protectors are must-haves:
Anti-Slip
Arguably their winning trait, these knee pads are designed to stay in place during your favorite routine or all of the choreography you have to practice on a daily basis. 
Slip On And Off As Needed
Sure, you can wear your knee pads all the time, but with this pair? You don't have to. Easily slip them on and off between sets or when you enter and leave the studio.
Read More: Why You Need To Invest In A Pair (Or Two) Of These BetterMe High Rise Knee Slit Leggings
Designed With All Dancers In Mind
They're durable, made for movement, and adjustable! The BetterMe team specifically released these knee pads as a one-size-fits-all drop.
Safe But Stylish Too
Aside from offering you protection against injuries from hard surfaces, these knee pads have a sleek design. Currently, the dance knee pads are available in black which means that they virtually go with anything you wear!
In Short
Just about to sign up for your first dance class or have been dancing professionally ever since you can walk? Check out the BetterMe Dance into Confidence collection, specifically the no-slip knee pads! Stay stylish and make sure you're working the dance floor without risk of injury with these dance knee pads.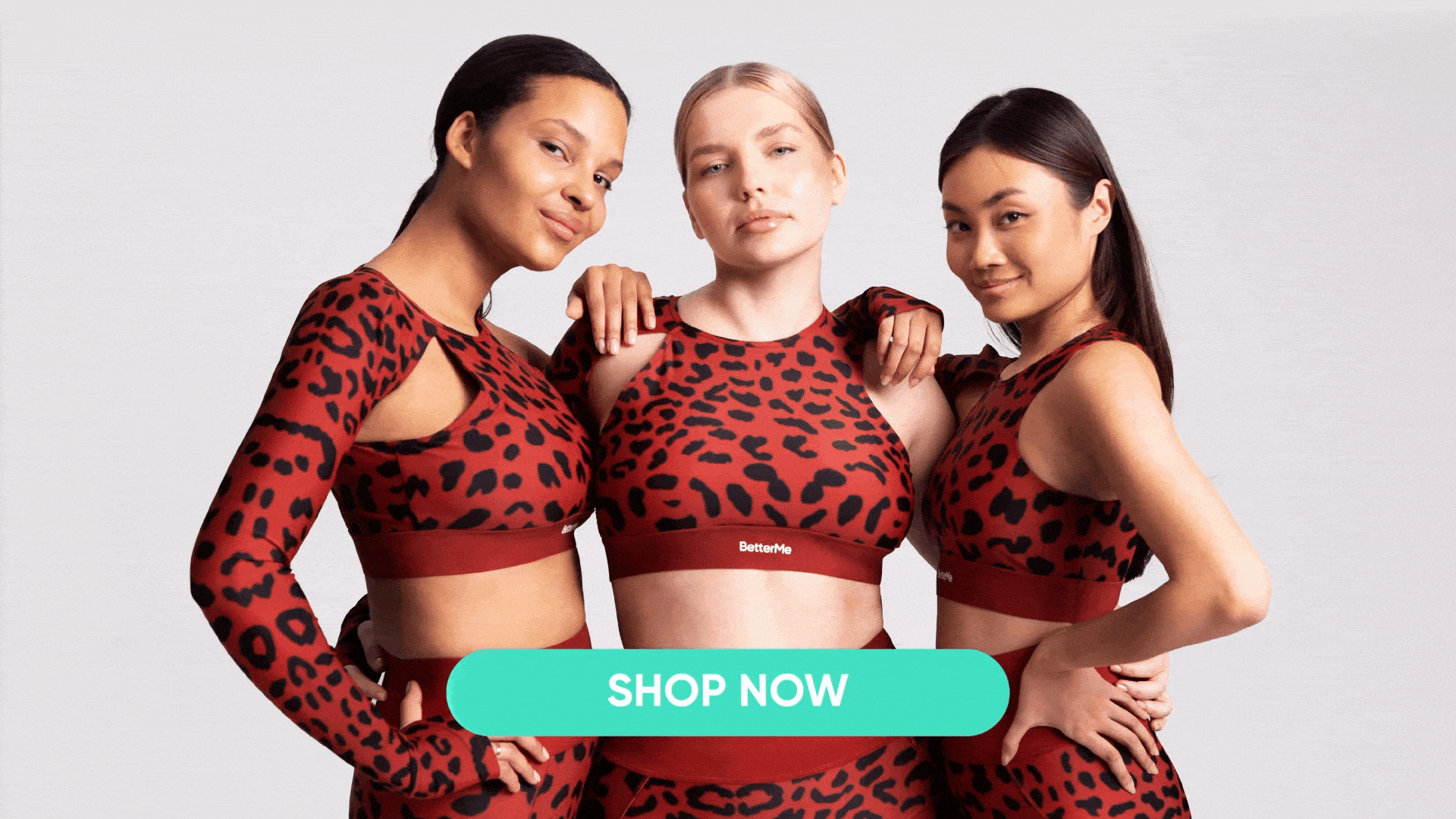 DISCLAIMER:
This article is intended for general informational purposes only and does not address individual circumstances. It is not a substitute for professional advice or help and should not be relied on to make decisions of any kind. Any action you take upon the information presented in this article is strictly at your own risk and responsibility!