The journey of a thousand miles often begins with a single, often forgotten activity: picking the right pair of socks. What good is a pair of top-of-the-line trainers if they leave your feet flushed with blisters? Imagine arriving at your weekend salsa class but instead of getting the steps right, your mind is fixated on the pile-up inside your sneakers or that itch that your socks are causing at the back of your ankle. Picking the right pair of socks is often the breakaway factor between average and excellent workouts. While socks play an integral part in providing grip to your feet, in recent years, this item of clothing has reinvented itself amongst fashion aficionados. What was earlier an accessory hidden beneath trousers and long skirts, has found its place in the limelight. Long gone are those boring, monotone socks that spark no joy. Today, they own icon status within the world of athleisure and streetwear- incorporating bright prints and quirky color palettes that provide an eclectic touch to any outfit they are paired with. Here we take a look at BetterMe's Leopard socks which are eliminating all competition with its superior fit, breathable & lightweight fabric as well as its unforgettable animal pattern. Specifically developed for high-intensity dance workouts, these leopard socks are an amalgamation of comfort, style, and long-term reliability.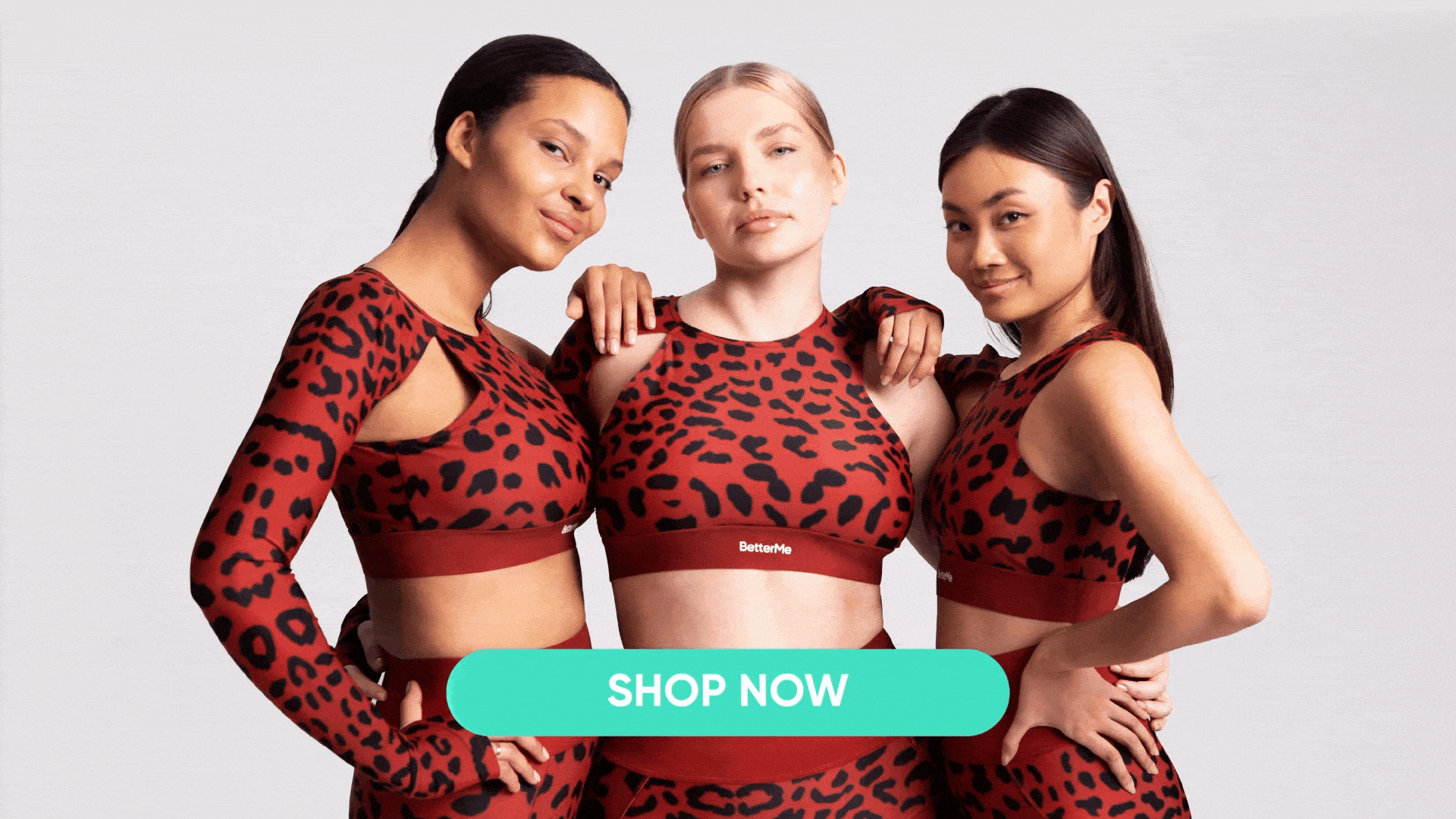 Why Is It Important To Choose The Right Socks?
Picking the right pair of socks might seem like a diminutive activity in comparison to selecting the right footwear but the hidden benefits of the process might take you by surprise. Socks have a cocooning effect on our feet, protecting them from external microorganisms as well as from internal friction. It is not only imperative to understand the variables that make a good pair of socks, it is also equally important to match the item with the activity you're about to get on with. Slipping into running socks before making your way down an icy slope might not provide you with a desirable outcome.

Finding the right socks not only translates to increased wearability and usage (3), it also allows buyers to enlighten themselves about the best options within their budgets. Keeping in mind the factors that distinguish different pairs of socks, one can easily arrive at the most lucrative purchases that demand reliability. So, why is it important to make an informed decision when purchasing socks? Let's decode the science. 
Besides adding a stylish touch to your outfit, socks are most often viewed as a preventative item of clothing. The following benefits can be associated with wearing the right socks:
a) Odor Prevention
The absence of socks can create a build-up of odor-causing bacteria that grows as a result of the moist environment found within the shoe. The right pair acts as a gatekeeper for this odor and leaves your feet smelling fresh and clean.
Read More: Build The Dance Confidence You Need: The BetterMe Must-Have Non-Slip Knee Pads
b) Cushioning
One of the most important benefits of socks is the comfort that it provides, especially while about arduous everyday tasks. An active lifestyle often results in your feet facing the brunt of your choices. However, cushioned socks help alleviate the discomfort instantaneously. 
c) Blister Prevention
Another significant effect of picking the right socks is to prevent the development of blisters and calluses. It is thus important to find socks that fit the foot well instead of creating pile-ups that eventually lead to friction and discomfort.
d) Prevention Of Fungal infection
Fungal diseases like Athlete's Foot, Fungal Warts and other ailments arise as a result of unprotected feet. Once again, socks are the only way in which one can prevent such disorders. 
Why Well-Fitting Socks Are A Boon In Disguise
The fit of a sock is integral to the functions it performs while on your feet. Too loose, and you'll feel the effect of the fabric bunching up together causing unwanted friction. Too tight and the fabric boosts the production of sweat-incubated bacteria and fungi. Thus, fitting is an important aspect of the purchasing process (4). 
It is imperative to consider the following instructions while trying on a pair of potential socks: 
The heel should be aligned with the designated area on the foot as per the stitching 

 Your toes should have ample space to flex while walking. Feeling cramped is not a good sign. 

 Socks should be snug and cozy, but still allow your feet to expand and move internally. 

The elastic band should stay up and remain above your shoe line to reduce friction

The fabric shouldn't bunch excessively and the seams should feel comfortable for your feet.
Whether you're looking to simply pep up your fitness routine, jazz up your diet with mouth-watering low-calorie recipes or want to get your act together and significantly drop that number on your scale – BetterMe app has got you covered! Improve your body and revamp your life with us!
Factors To Consider While Purchasing Socks
While we've listed the health benefits of picking the right socks, it is equally imperative to understand the metrics that make for the best purchase. Here we discuss in detail the influencing factors to consider while making this decision.
a) Material
The fabric with which the socks are being manufactured is the first aspect to consider here. While cotton socks are generally more lightweight and easy to slide into, it is also more moisture and sweat-inducing in comparison to synthetic alternatives. Settling for a blended fabric can be the game-changer while choosing a pair that'll last in your wardrobe for years.
b) Length
Since the length of socks varies according to the occasion, it is also equally important to pick pairs that match the event at hand. Socks can range from no-shows to ankle length, quarter length, crew length, mid-calf length, and calf length. All of these variations bring with it a different aesthetic thereby making the process slightly more time-consuming.
c) Cushioning Factor 
The degree of cushioning also changes with each new pair of socks. While some provide more substantial underfoot protection, they can be uncomfortable while fitting into a pair of sneakers. Others might not come with the same level of padding, leaving your foot chapped and blistered. It is imperative to find a specific standard of cushioning effect that would keep your feet protected yet comfortable.
d) Elasticity
 The elastic seam of the socks is one of the most prominent features of this clothing item and hence, needs to be in good condition to provide the best results. If the band is too tight on the calf or ankle, it can create a chokehold effect that results in further skin and muscle irritation. Contrastingly, if the band is too loose, it provides reduced grip, which can lead to mishaps and accidents.
e) Warmth
Whether the feet are getting heated in the process of wearing the socks is also a point to consider while purchasing. For most day-to-day activities, it is lucrative to invest in socks that do not heat up extensively, especially due to running and rigorous workouts. This can lead to blisters and rashes.
f) Style
One of the most influential factors to consider today is the kind of style the socks bring to the table. Quirky prints and bright palettes lend an additional X-factor to any pair, alleviating it from its contemporary monotone pairs. Today, socks represent an elevated vibe, often used as a highlight of the overall outfit.
Read More: BetterMe Shaping Shorts: Your New Secret Weapon For Confidence And Comfort
Everything About BetterMe's Leopard Pattern Cotton Socks
BetterMe's offerings in the leopard socks department is a notch above the rest. Not only are the socks extremely eye-catching, but they are also manufactured from a luxurious terry cotton blend that's extremely soothing to the feet. Additionally, it is the knitted animal print that provides a big dollop of individuality to each pair.

What's even more impressive about BetterMe's Dance collection of cotton leopard socks is the importance the brand has meted out to breathability and comfort. Designed to withstand the movements of any high-intensity dance routine, these socks are specially fabricated for the wear and tear of everyday activity. The embroidered BetterMe logo lends it a unique touch and unites buyers who just want happy feet! The no-slip cuff enables a firm fit, while the color always ensures you're always in a good mood, each time you end up wearing them. What else could you possibly want? BetterMe provides a range of different sizes of leopard socks for everyone to enjoy unapologetically. The sizes are available on the BetterMe website for you to purchase.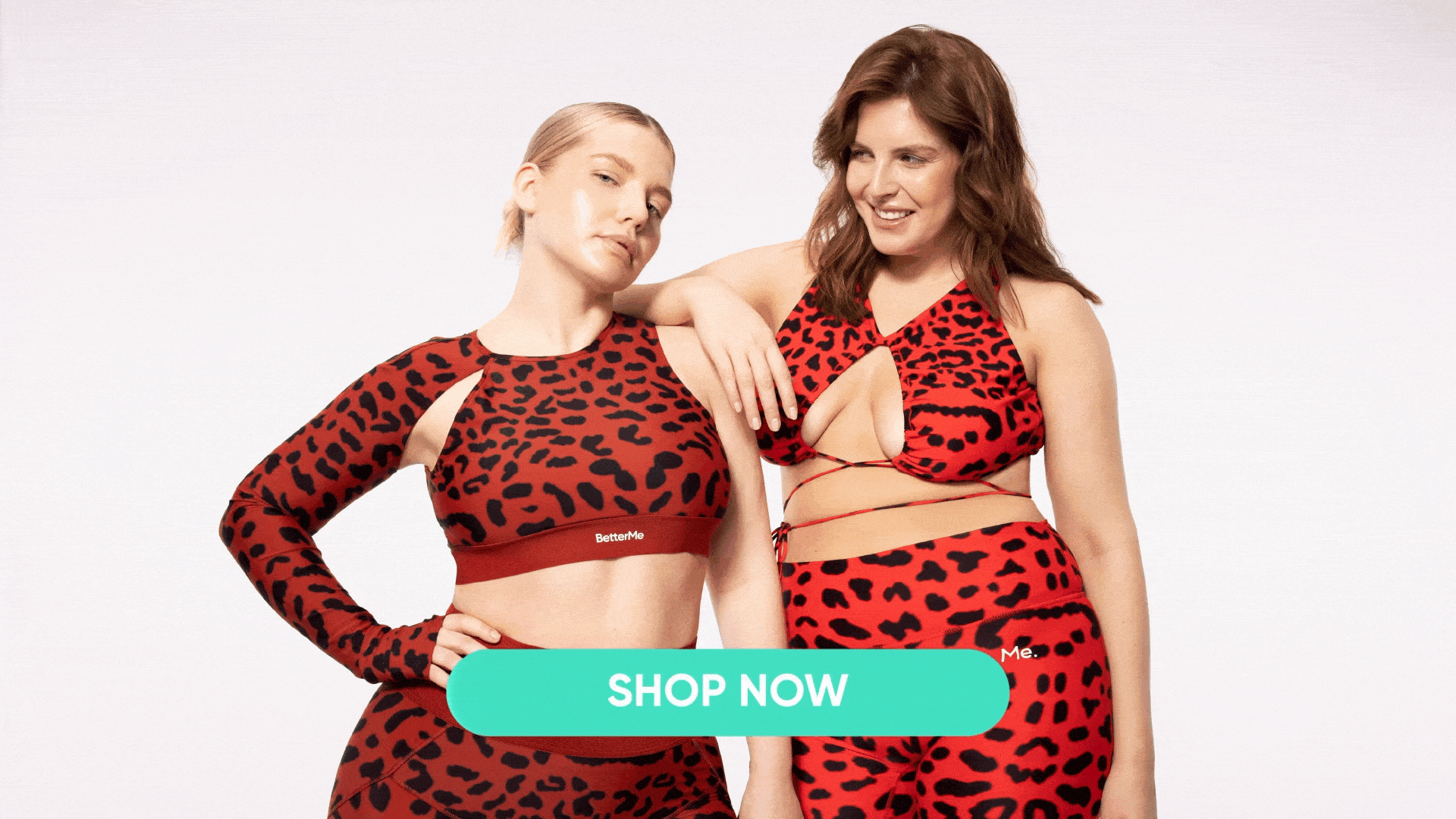 DISCLAIMER:
This article is intended for general informational purposes only and does not address individual circumstances. It is not a substitute for professional advice or help and should not be relied on to make decisions of any kind. Any action you take upon the information presented in this article is strictly at your own risk and responsibility!