You shell out some serious cash when it comes to performance-enhancing activewear, whether it's running shorts, basketball shoes or swimming gear, and you know the expense is an investment as it'll make all the difference in how you feel and perform. But there are a few minor details that many people overlook, one of the most common ones being socks. If you're spending away your inheritance on stylish new running shoes, it doesn't make sense to lace them up over fraying, unfit socks that might get eaten up by those sneaks. When it comes to workouts, it's not one sock fits all – in fact, the first layer on your feet can make a significant difference in your entire fitness regime. Your socks are an important aspect of your workout outfit – after all, happy feet will make those gruesome miles or yoga asanas easier. The perfect pair of socks can eliminate the headaches and performance issues that come in the way of an optimal workout routine but how do you go about finding the pair that's the perfect fit for you?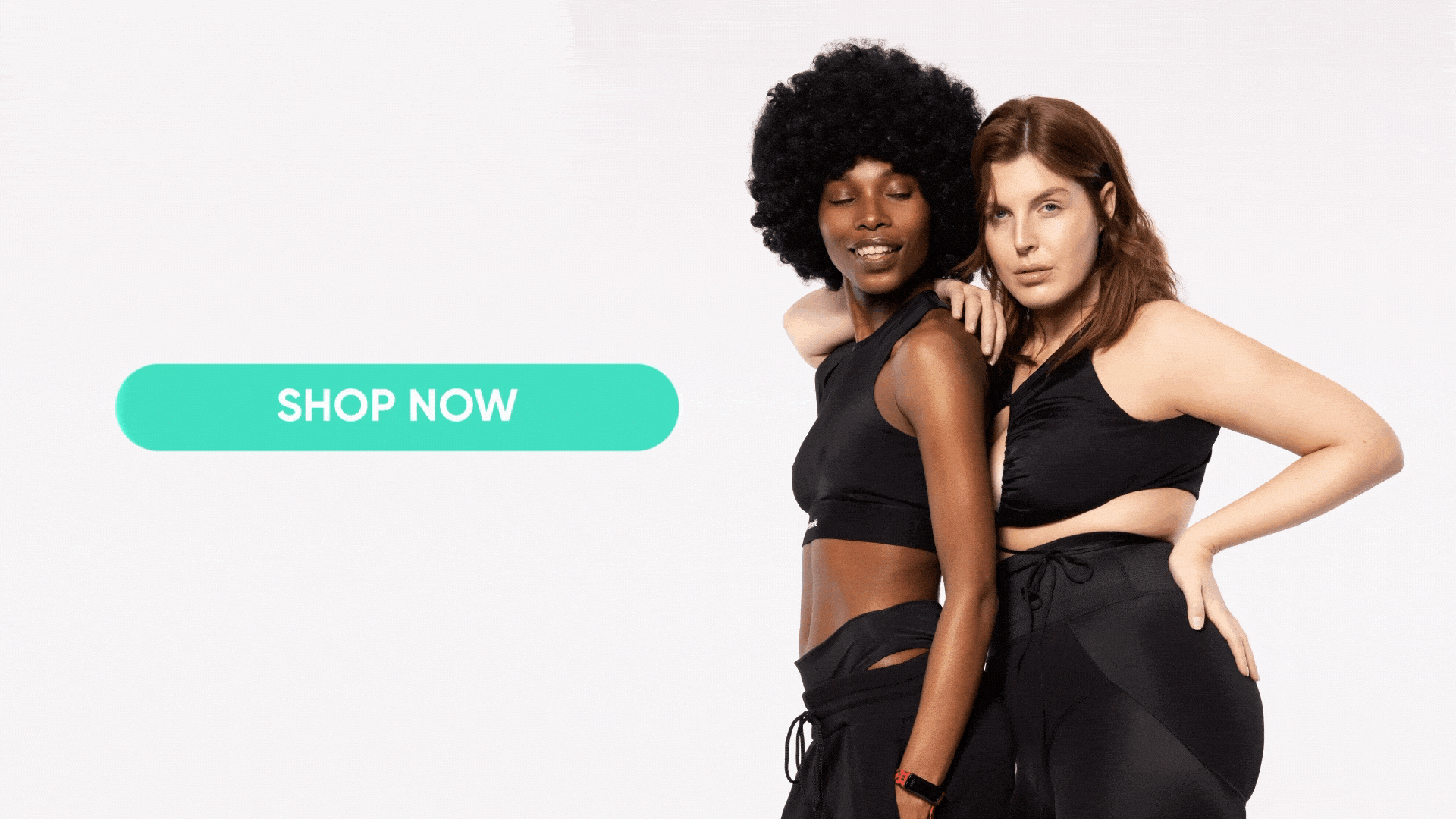 Finding The Perfect Socks For Your Workout Routine
A pair of well-quality socks acts like your armor against blisters, sweaty, tired feet, infections, ill-fitting shoes, and several other performance related issues. Not to mention, a good pair of socks almost feels like a comforting hug for your feet. But there's no need to get too stressed over selecting the right pair, if you act mindfully you'll find the one that fits you perfectly. And, we're here to guide you through it. 
Ideal Sport Sock Materials
It's key to pick the right socks with the correct fabric that is durable yet soft and helps absorb moisture and minimize friction. 
Merino Wool
Merino wool is a wonderful temperature regulating fabric but is very soft so can be difficult for those who perform high-intensity workouts. Nevertheless, the fabric is naturally moisture wicking and odor resistant and can be perfect for sports, running, outdoor activities, or just lounging.
Cotton
Cotton is a natural fiber and easily biodegradable. Socks made from this fabric are soft, breathable, and wrinkle resistant, making them great for workout socks. However, if you're choosing to buy cotton sports socks, opt for ones that have moisture-wicking technology as these natural fibers soak up sweat easily and cause blisters or infections. They're perfect for low-impact activities like dancing, yoga, pilates, but should be avoided during intense workouts, gym sessions, runs, etc.
Synthetic Fibers
Synthetic fibers include polyester and nylon which easily wicks away moisture, speed the drying process and improve durability. However, polyester can trap odors easily, even though it's a great material to keep your feet cool.
Read More: Build The Dance Confidence You Need: The BetterMe Must-Have Non-Slip Knee Pads
Bamboo Rayon
Breathable and silky, the blend of bamboo and rayon makes for a more durable sock than cotton. Bamboo is hypoallergenic and has antimicrobial properties that can be perfect for sports socks.
Ideal Sport Sock Heights
Not all sock heights are the same and for good reason. Different activities require different types of socks. For instance, if you're a runner, ankle socks may seem comfortable for you but if you love heading to outdoor adventures like hiking or cycling, a crew sock may be more appropriate as it may protect you from insects, stones, ticks, and nature in general.
No-Show Socks
Designed to surround the feet and be invisible when wearing low cut shoes, no-show socks are meant for when you want that clean, sockless look. They're perfect to be worn with low top shoes like sneakers, loafers, or boat shoes.
Ankle Socks
Longer than no show socks, ankle socks are exactly what the name suggests, ankle length. They're not meant to be invisible but still give you that subtle sock look. They should ideally be reserved for running, hiking, or playing sports.
Crew Socks
There are two types of crew socks; mini crew and crew length socks. Mini crew are also called quarter crew socks as they sit somewhere between ankle socks and standard crew socks, below the calf. While crew socks go past the ankle and hit you right at the mid-to-upper calf level. Crew socks are perfect for warmer weather, worn with boots for hiking or with sneakers for cycling.
Over The Calf Socks
These socks are the dressier version of crew socks and are made for a firmer grip on the legs as they hug the calves and prevent sagging. They're perfect for dancers and yoga practitioners as they keep your feet warmer and help with balance, without having to worry about drooping socks.
What Are Dance Socks? Are They Only For Dancers?
Dance socks are designed to mimic the feeling of being barefoot and add a great amount of resistance when it comes to performing different moves. But dance socks are not exclusive only for dancers. Yoga and pilates practitioners can also opt for socks that hug the foot and provide better stability. They're also suitable for if you like to switch up your workout routines with dance cardio, zumba, jazzercise, or ballet barre classes.
Intense sweat sessions, working weight loss tips, lip-smacking recipes come in one package with the BetterMe app. And all of it is at your fingertips, start transforming your life now!
Why Should You Consider Investing In Dance Socks?
Socks are becoming increasingly popular in the dance world, as performers can slide, articulate, and ground their feet in a better manner as compared to ballet slippers or dance shoes. But dance socks, as mentioned above, aren't only for dancers. If you love adding variation to your routine and practice different types of bodyweight workouts, dance socks are the ultimate investment for you. Why?
They provide a protective layer without having to be barefoot. 

Yet, they give the secure and grounded feeling of being barefoot. 

They're lightly padded at the bottom of the foot, making them ultra-comfortable. 

They're breathable and being shoe-less makes them less sweaty. 

They prevent blisters, splits, cracked feet, and fungal infections. 

They provide proper supports, especially on your arch, to prevent foot injuries. 

They make it easier to perform movements like asanas, pilates exercises, even barre movements, etc.

Some socks also provide lovely features like open toes, compression, mesh ventilation, traction, etc.
What Makes BetterMe Open Toe Dance Socks Unique?
For dance or freestyle movement devotees, the BetterMe Open Toe Dance Socks can be ideal. These socks are designed to be undeniably plush yet not overly thick to offer the right amount of cushioning and heel protection. The toeless, non-slip grip makes them perfect for ballet but equally as useful for contemporary dance as well.
However, you don't need to be a dancer to reap the benefits of these socks. They can aid you in your pilates and yoga practice or if you like to zumba or jazzercise your way towards a toned body, these toeless socks can become your ultimate companions. The lightweight fabric makes them breathable and sweat wicking, ensuring that your feet are stable and they remain secured to your feet in spite of movement, preventing slips.
Exposed toes encourage a foot and brain connection as you move, making sure you're engaged with every step you make. The open space also ensures ample air flow, in turn preventing sweat buildup and slippery falls.
A secured ankle to calf grip helps maintain your balance when performing high impact moves like turning or jumping. The solid grip will also ensure that the sock never slips down to your feet and you can confidently land turns and spins without the fear of falling or slipping. Plus, they're so lightweight, you'll barely notice you have them on. Regardless of where they're worn, the BetterMe Open Toe Dance Socks are designed to provide comfort that you may not experience when working out barefoot.
Read More: BetterMe Shaping Shorts: Your New Secret Weapon For Confidence And Comfort
What Are The Best Benefits Of Owning The BetterMe Open Toe Dance Socks?
Just like you invest in sportswear to support your workout, investing in proper footwear depending on your preferences can help in the long run. However, when looking for socks that support your dance or movement workout, look for ones that are thin and high-quality. The socks' thin fabric lets air escape, preventing overheating of the feet, and ensures comfort and breathability as you perform.
Dance Socks Offer Compression
Compression socks reduce inflammation and improve blood flow, making recovery and muscle-ease better. Secondly, these socks prevent your ankles from rolling and support your feet, offering less pain.
Dance Socks Ensure Less Toe Crowding
Open toe dance socks ensure that your toes aren't restricted and can be spread when the movement requires. When your toes are free, you feel more connected to the asanas or dance steps that you're performing. An open toe sock also highly mimics dancing or performing barefoot and provides added arch support.
Plus, not all feet are made the same so these socks ensure that if your foot shape is different, you can still embrace these dance socks.
Dance Socks Can Go From On To Off The Dance Floor
Since these dance socks have innumerable benefits like arch support and stability, they can easily be worn throughout the day even when you're not dancing or practicing yoga. Ankle support can ensure you recover better during your rest period.
Whether you're looking to simply pep up your fitness routine, jazz up your diet with mouth-watering low-calorie recipes or want to get your act together and significantly drop that number on your scale – BetterMe app has got you covered! Improve your body and revamp your life with us!
How Can You Style The BetterMe Open Toe Dance Socks?
As the world of fashion explores umpteen trends, it seems like one of the newest fad in town is approaching an unseemingly standard accessory (socks) from a needs-must angle to one with intention and ease. To solve your sartorial riddle of styling the BetterMe Open Toe Dance Socks, let's look at how you can take these babies from on the yoga mat or dance floor to off of it.
While conventional thinking forces us to believe long, calf length socks give a boarding school vibe, fashion girlies are inventing new and chic ways of incorporating these foot warmers in their style, one of them being matching the socks with their outfit and pairing it with unconventional shoes like platform heels.
Dress them up with a long skirt or down with casual ankle-length trousers and these socks can easily go from practice to brunch with the girls. The pattern makes them a statement accessory that can add some pizzazz to your outfit. And just because they're long, doesn't mean you always have to wear them to your knees. Draw them down for a slouchy and laid-back look and paint the town wild-printed red or should we pick pink?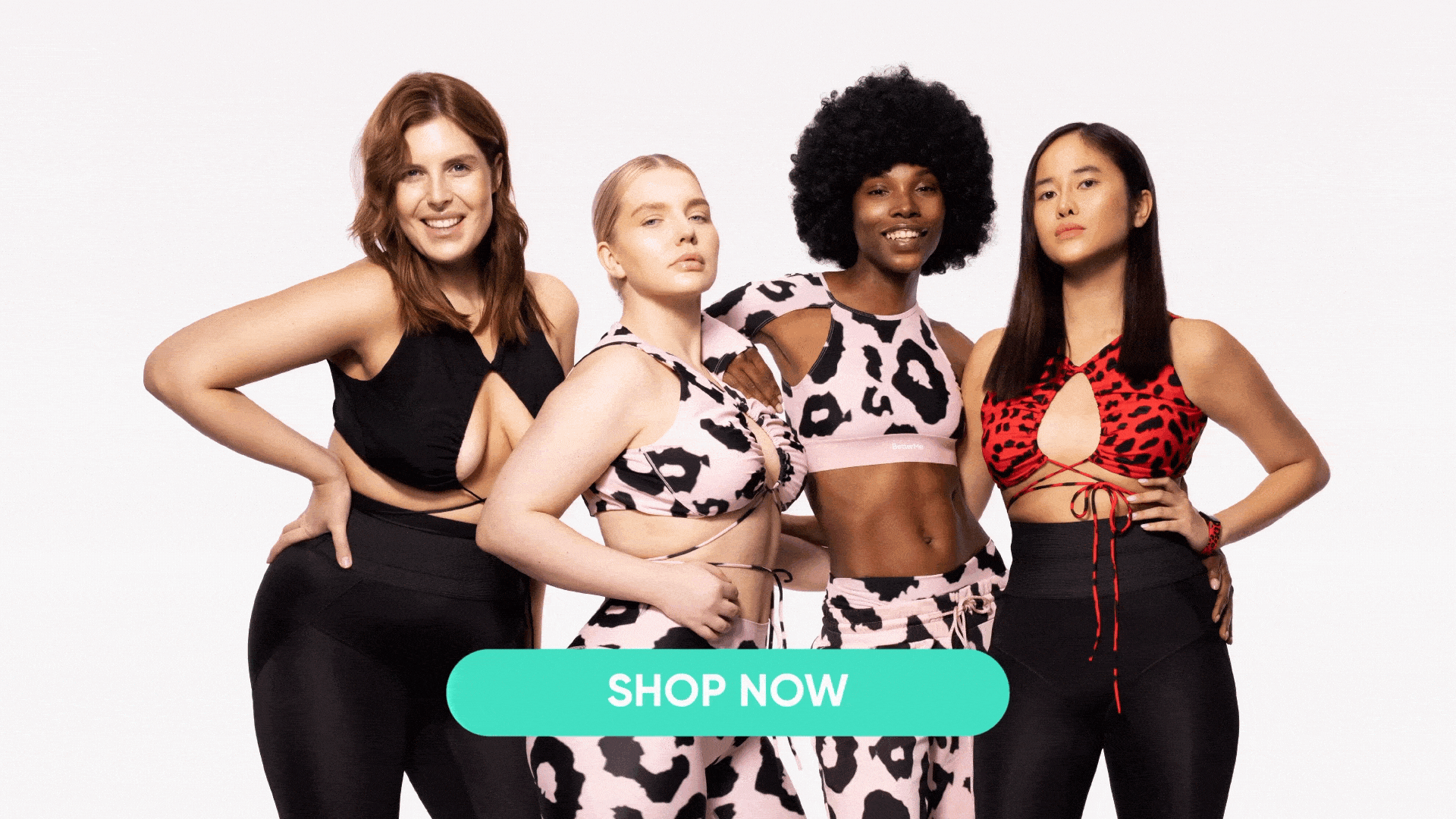 DISCLAIMER:
This article is intended for general informational purposes only and does not address individual circumstances. It is not a substitute for professional advice or help and should not be relied on to make decisions of any kind. Any action you take upon the information presented in this article is strictly at your own risk and responsibility!