If you've been holding back on your dance moves until a night out, you might want to think again. There's enough evidence to prove that regular dancing can boost your confidence levels.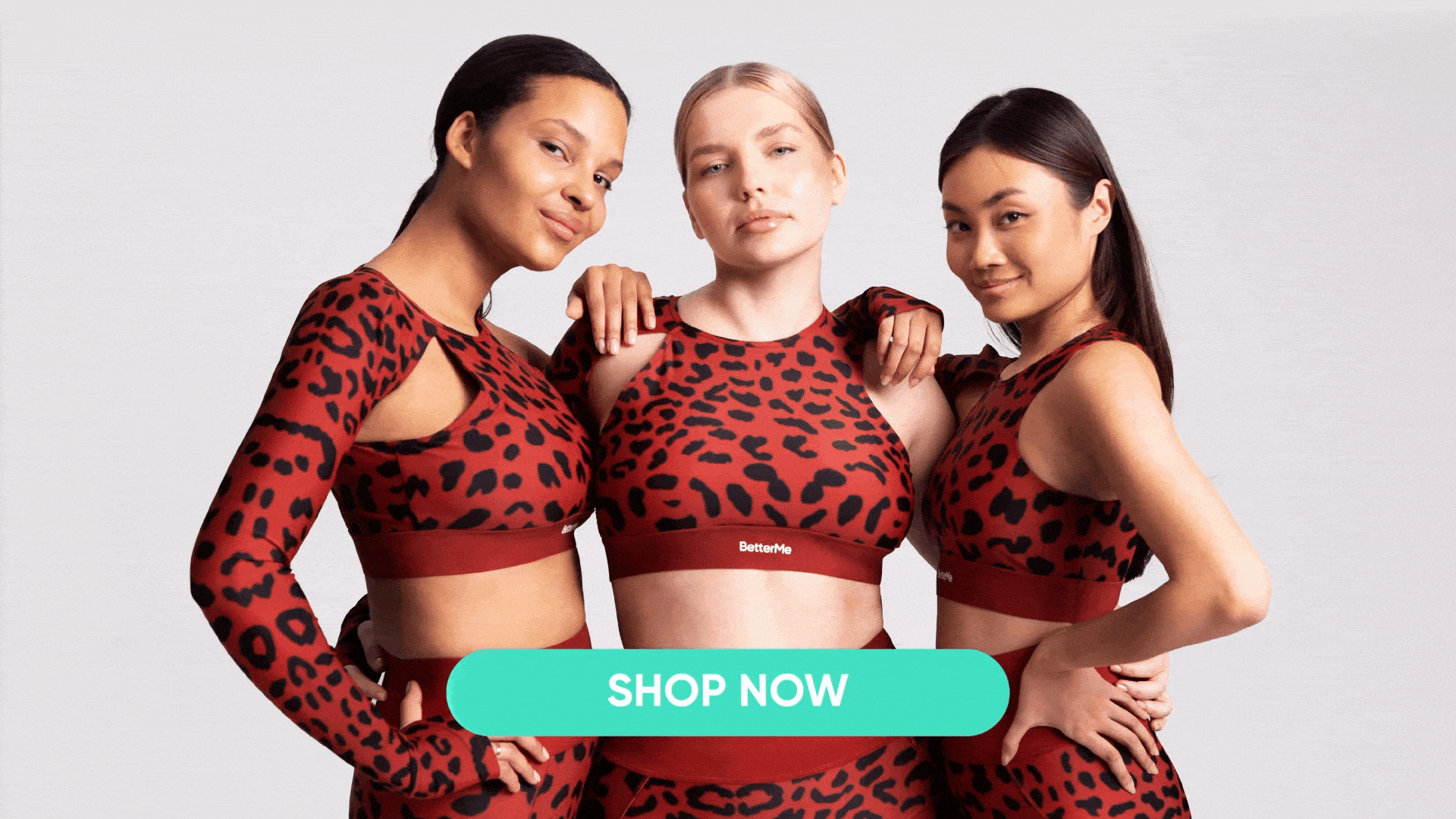 From improving your physical fitness to socializing with interesting people to providing an outlet for emotions, dance offers a wide range of mental and emotional benefits which can help you feel good about yourself (1). And perhaps surprisingly, you don't have to be at the pro-level either; simply taking regular classes or getting together with friends to practice can be enough to help you increase your confidence.
While you're at it, having a sturdy and stylish pair of leggings goes a long way. You want one that's not just comfortable but also makes you look good and stand out from the crowd. It would also help if you could wear them on a day-to-day as well, you know, that trendy athleisure look!
Enter the High-Rise Knee-Slit Leggings. With these on, you can make a bold statement on the dance floor while maintaining all the comfort of wearing leggings. Here's everything you need to know about dance leggings, and our latest offering:
Why You Need A Good Pair Of Leggings For Dance
One word: comfort. You need a good pair of leggings so you're comfortable during your dance workout. Multiple studies support the theory; when you're comfortable, you perform better.
One study highlights the importance of sports clothing in thermoregulation (how the body maintains an ideal temperature) (3). By choosing the right fabrics and breathable materials, you can help regulate your body temperature better. You'll be cool and comfortable, and less likely to suffer from overheating and fatigue.
Another study shows that compression clothing with the right fit can improve your performance (2). It helps reduce muscle vibration and strain, allowing you to move more efficiently and help prevent injuries. The emphasis on "right fit" is worth noting; the same study mentions that tight-fitting sportswear can actually impede your performance.
While comfort is the main reason to have a pair of good leggings, it's not the only one. As it turns out, women who own appropriate clothing are more likely to lead an active lifestyle. And we all know the benefits of an active lifestyle – better physical fitness, improved mental health, and overall well-being (4). Not to exaggerate, but buying good leggings might actually be a key to a longer, healthier, happier life!
We should also mention that if your love for style is the only reason you're adding that pair of leggings to your cart, no judgment here. After all, there's a proven link between looking good and feeling good. And when you feel good, your performance on the dance floor is likely to improve as well.
Read More: What To Wear Running In Winter For Comfort And Best Performance
How To Choose The Right Fit: Leggings Edition
Bunching, pinching, and tightness – these are all tell-tale signs that you need a different size. So is worrying about them slipping off or needing to pull them up every few minutes.
We'll let you in on a little secret that's going to save you from all that. Your pants size is not your leggings size. Yes, even if you're buying the same brand and style!
Leggings usually fit a bit differently than regular trousers. This is because of their stretchy fabric, which usually needs to be a bit tighter to hold its form. There's also the higher-rise waistband to consider, so even if you usually wear a medium in trousers, you might need a small or extra-small for leggings.
Follow these tips when shopping for leggings:
Measure Yourself
This is for when you're shopping online, which is where we do most of our clothes buying these days. You want as accurate a measurement as possible, so go with:
The smallest part of your waist

– hold the measuring tape as snugly as possible

The fullest part of your hips

– wrap the measuring tape around and make sure it's snug, but not too tight

Your inseam

– measure from your crotch to your ankle bone (or wherever you usually wear your leggings).

Your thigh circumference

– measure around the fullest part of your thigh. 
Consider Your Normal Pant Size
Now, we mentioned earlier that your pant size is not your legging size, but knowing it can still be helpful. Think of it like a starting point and be ready to experiment. Pair it with your most recent measurements to find the right fit.
For example, if you usually wear a medium in pants, consider going with a small or extra-small for leggings.
Want to build an attention-grabbing bubble butt, blast away fat that's stored in all the wrong places, spring-clean your diet, turn back the clock on your skin, skyrocket your self-confidence and shatter your insecurities? Check out the BetterMe app and set this plan in motion!
Consider The Stretch Of The Fabric
This is a major factor when choosing leggings. You want to be able to move freely and comfortably, so make sure that the fabric has enough stretch for your body. Normally, you'll see the type of fabric and its stretchiness listed in the product description.
A 4-way stretch fabric is usually a safe bet, as it's designed to move with your body and keep its shape. It's more forgiving in that regard than a 2-way fabric, which only stretches horizontally.
Should you get your size wrong, you might get away with it if the fabric is stretchy enough.So always choose 4-way stretch fabric if possible.The fabric stretch is also a good indicator of whether you need to size up or down when shopping for leggings. If you squat or flex and your camel toe is showing, size up.
On the other hand, if your leggings are slipping down, you might need to go with a smaller size.Poor stretch isn't always a size issue, though. It could be a quality issue.  If you're noticing that your leggings don't stretch enough or stretch too much, check the material and brand. You might need to invest in a better pair of leggings.
Read More: Hula Hoop Weight Loss: Your Crop Top Wearing Days Aren't Over!
Consider Buyer Reviews
It's never a bad idea to learn from the mistakes or successes of others. We recommend that you read buyer reviews before buying a pair of leggings.
You'll find helpful hints about fit and fabric from people who have worn or are wearing leggings. Some of them might even be similar to you in terms of body shape, so it's a great way to find out how the leggings will fit on you.
Note that we've listed this as the last tip, for a reason. Don't let buyer reviews be your only shopping guide.  They are one source among many, and it's best to also take into account other factors such as your body measurements, normal pant size, and the stretch of the fabric.
What Happens When You Choose The Right Leggings?
The benefits of wearing the right pair of leggings are immense:
You'll be comfortable

– we emphasize this, because it's the number one priority. When leggings fit correctly, you won't have to worry about feeling constricted or having them slip down. It's a win-win situation.

You'll be safe on the dance floor

– if your leggings are too loose, they can be dangerous when you're performing high-impact moves. But the right size will hug your body and keep everything in place.

You'll have your head in the game

– when you don't have to worry about your leggings, you can focus on honing your craft and improving your performance.

You'll feel confident

– nothing looks better than a pair of leggings that are tailored to your body shape. Plus, it makes a huge difference to your overall outfit.

You'll look stylish

– if you choose the right leggings, they will hug your body in the right way and bring out its curves. Pick a design you like, and you'll always look great when wearing them! 
We could say that your dance performance starts with finding the right leggings. So now, our offering makes a lot of sense—the High-Rise Knee-Slit Leggings. These leggings check all the boxes.
When it comes to weight loss, progress is made by inches, not miles, so it's much harder to track and a lot easier to give up. BetterMe app is your personal trainer, nutritionist and support system all in one. Start using our app to stay on track and hold yourself accountable!
Why Choose

BetterMe

's High-Rise Knee-Slit Leggings?
If ever there was a pair of leggings made to unleash your inner dance diva, it's these. Think of them as every woman's sidekick, helping you to make a statement without compromising on comfort or safety. And no, you don't need to have a modelesque figure to pull them off (they suit every body, hinting at a sexy silhouette without taking it too far). 
Reason #1: Fluid Fabric For Flexibility
Our High-Rise Knee-Slit Leggings are made with a 4-way stretch fabric for maximum flexibility and comfort. Whether you need to crouch, spin or jump, the fabric will move with your body without any restriction for a full range of motion.
And when we say 4-way, we mean no oops camel toe moments! Just like a second skin, these leggings are engineered to hug your body and keep everything in place. 
Reason #2: Tummy Control Minus Restriction
We've added a wide waistband for tummy control and extra support. No need to worry about it cutting into your flesh—it's designed to hold you in without pinching your skin. The high-rise design draws more attention to your curves and gives you a flattering look. 
Reason #3: A Breathable Alternative For Hot Days
We've used special sweat-wicking technology to keep you cool and dry, no matter how intense your dance session gets. With these leggings, you won't have to worry about sweat buildup or chafing, keeping you comfortable all day long. 
Reason #4: High-Performance Wear
We designed these leggings with all the needs of a dancing diva in mind. That's why they are made to be tough and durable, with built-in compression for extra muscle support. You can focus on your moves knowing that you have on the best pair of leggings. 
Reason #5: Knee Slits For A Fashion Statement
Imagine a world where performance doesn't mean boring—you can have both! Our High-Rise Knee-Slit Leggings make a fashion statement without compromising on function. The knee slits enhance your freedom of movement while adding some extra flair. 
To Sum Up: The High-Rise Knee-Slit Leggings For Dance And Life
Add it to your cart now and get ready to make a statement on the dance floor. With the comfort, support, and style of BetterMe's High-Rise Knee-Slit Leggings, you'll be up there with the pros on the dance floor.
Knowing that you can also throw these on with a pair of heels and go about your day looking your best—it doesn't get much better than that. Head over to BetterMe now and get your pair today!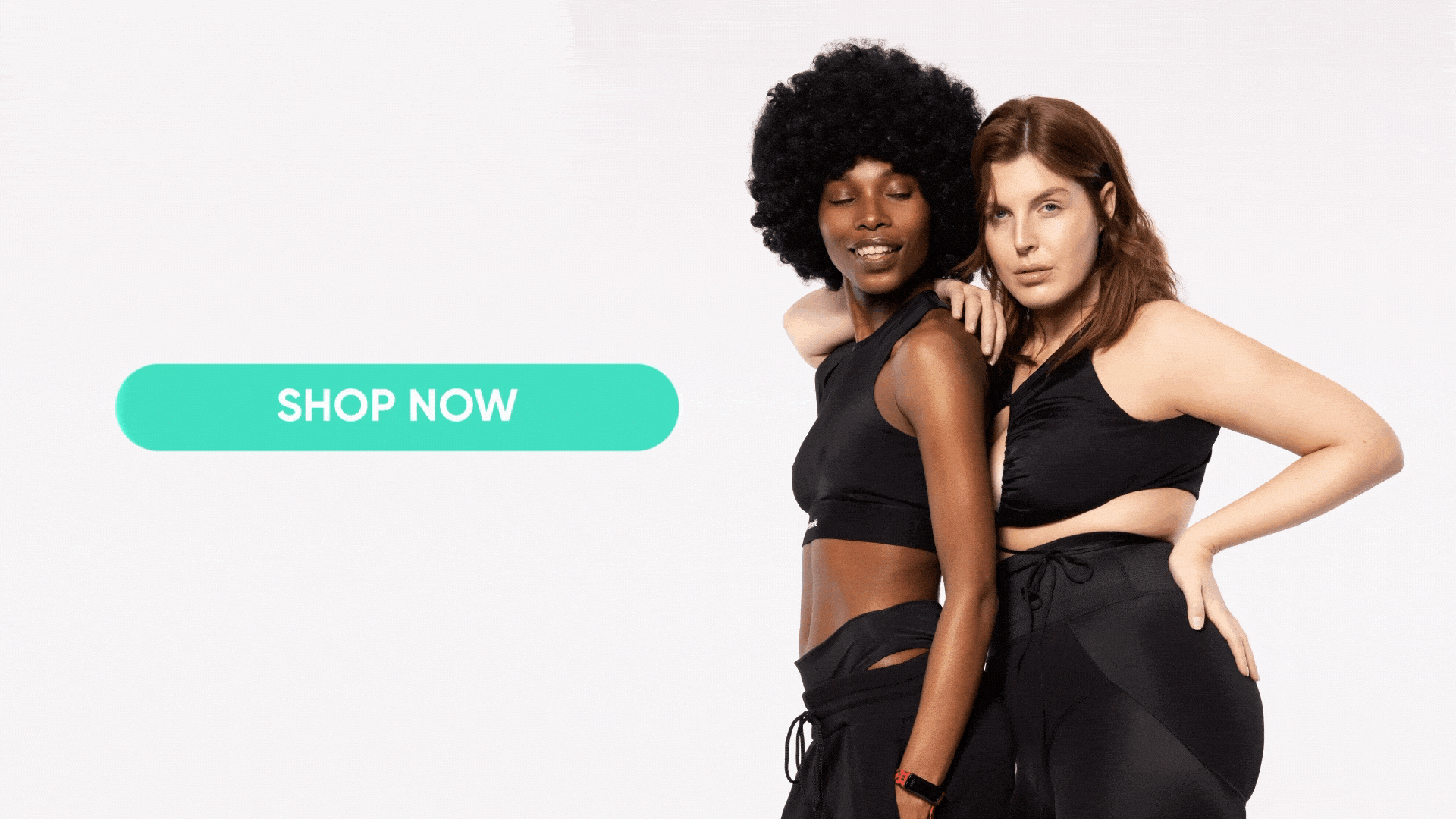 DISCLAIMER:
This article is intended for general informational purposes only and does not address individual circumstances. It is not a substitute for professional advice or help and should not be relied on to make decisions of any kind. Any action you take upon the information presented in this article is strictly at your own risk and responsibility!