Quinoa is a grain that originates from South America. It is a dietary staple for many people in Peru, Bolivia, and Chile. The United Nations has declared 2013 as "The International Year of Quinoa"  in recognition of ancestral knowledge and practices associated with the grain. Quinoa is a nutritious grain that is high in protein and fiber. It is also a good source of iron, magnesium, and potassium. Due to being gluten-free, it's a perfect grain for people who have celiac disease or gluten intolerance. In a salad, quinoa serves as a great alternative to traditional ingredients like rice or pasta. Not only does it pack a nutritional punch, but it also has a unique nutty flavor that pairs well with other ingredients. It's also quite filling, so a little goes a long way.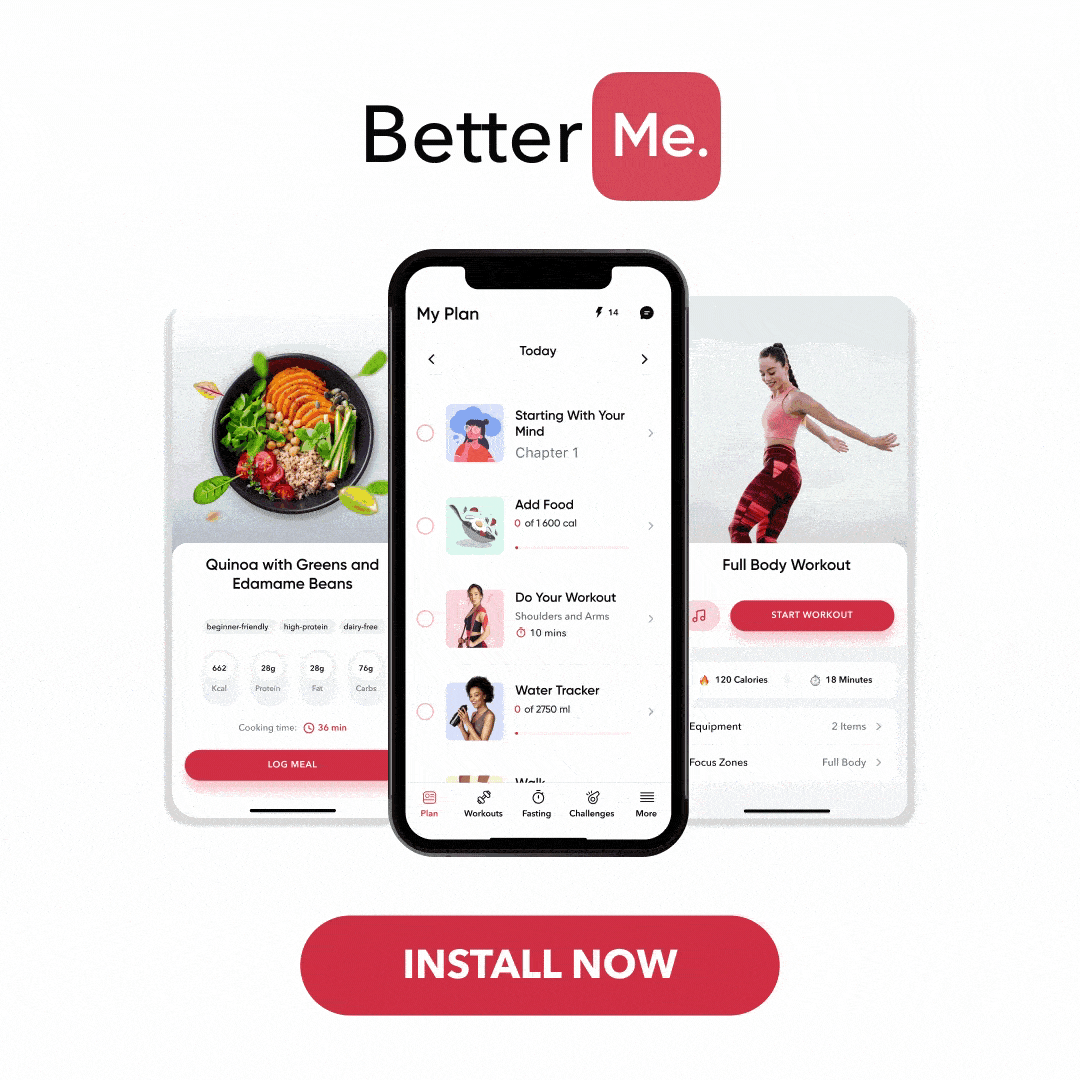 Mexican Quinoa Salad With Orange Lime Dressing (1)
This Mexican quinoa salad recipe is fresh and flavorful with a kick from the hot sauce. It's easy to make and can be served as a side dish or a main course.
Ingredients: 
5 to 6 cups mixed greens

1 cup cooked quinoa (red or white)

1/2 cup fresh or canned corn

1 cup cooked black beans (seasoned with equal pinches of sea salt, cumin, chili, and garlic powder)

1/4 cup red onion (diced)

1 medium orange (segmented)

1/2 ripe avocado (chopped)

1/4 cup fresh cilantro (chopped or torn)
For The Dressing:
1/2 ripe avocado

1 large lime, juiced (1 large lime yields 4 tbsp)

3 tbsp orange juice

1 to 2 tsp sweetener of your choice (maple syrup, agave, cane sugar, etc.)

1 to 2 tsp hot sauce

1/4 tsp cumin powder

1/8 tsp chili powder (or sub extra hot sauce or chipotle powder)

1 healthy pinch of each sea salt and black pepper

1 tbsp fresh minced cilantro (optional)

3 to 4 tbsp extra virgin olive oil or avocado oil
Instructions:
Prepare the quinoa, rinse in a fine mesh strainer, and then cook according to package instructions. I like to cook mine in vegetable broth for extra flavor.

While the quinoa is cooking, prepare the dressing by adding all ingredients into a blender and blending until smooth and creamy. Set aside.

To assemble the salad, chop the veggies, segment the orange, and cook the black beans if using dried. Add everything into a large bowl then drizzle on the dressing. Toss to combine.

Serve as is or garnish with additional fresh cilantro, diced avocado, or a sprinkle of hemp seeds or pumpkin seeds.
This recipe is courtesy of minimalistbaker.com.
Read More: Arugula Salad With Steak Recipe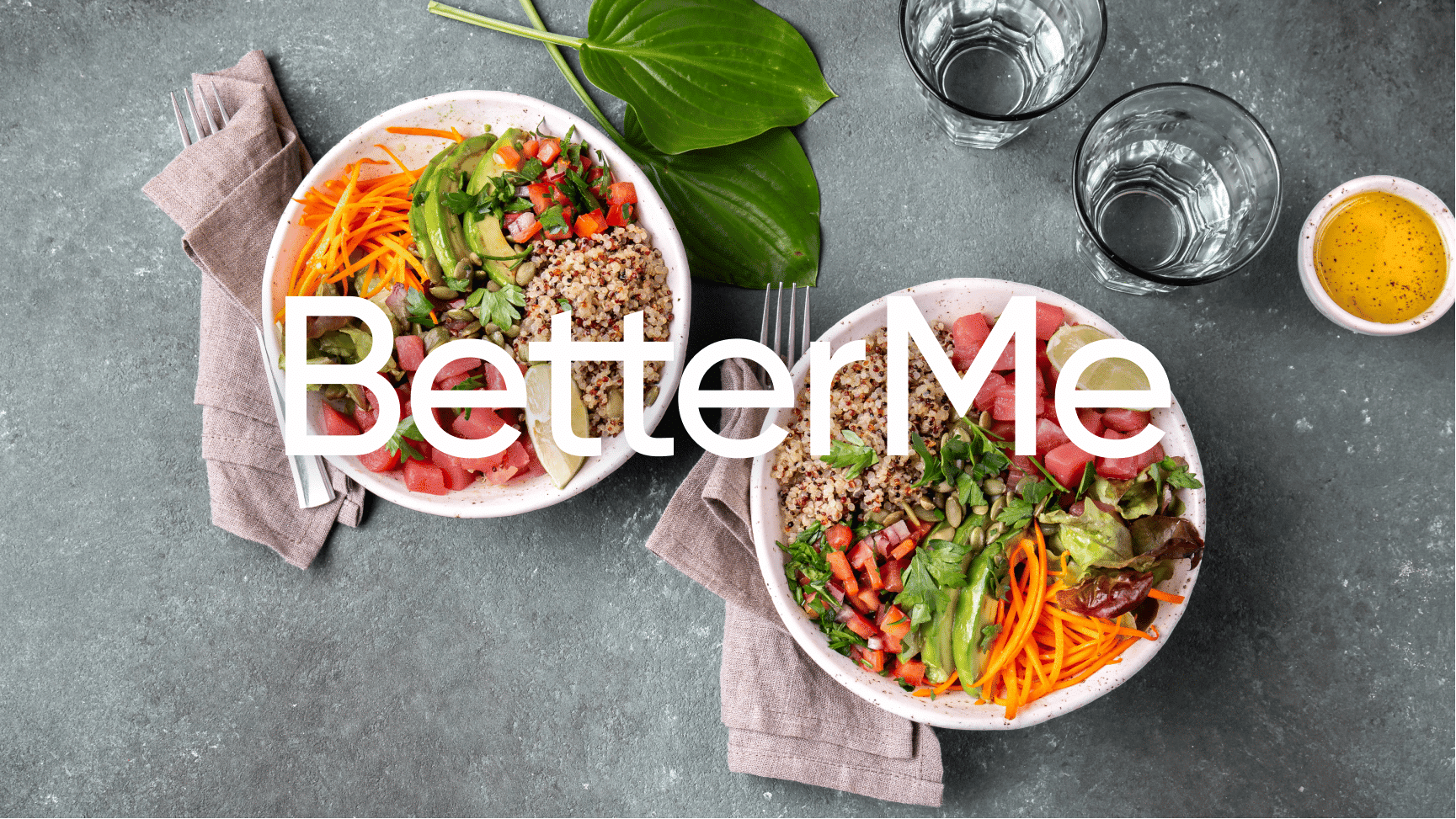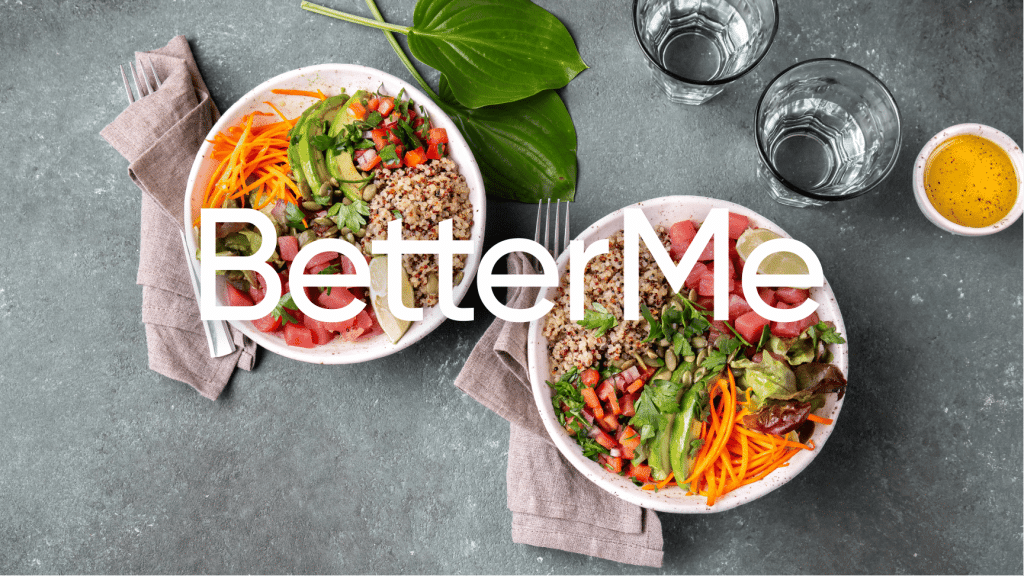 Avocado Quinoa Salad (4)
Avocado is a creamy, nutrient-rich fruit that goes well with just about anything. This salad recipe pairs perfectly with the nutty flavor of quinoa and the freshness of the lime dressing.
Ingredients:
1 cup quinoa, uncooked

2 cups water

1 15 oz can of black beans, rinsed

1 15 oz can of sweet corn

1 pint of cherry tomatoes, halved

1/4 large red onion, minced

2 large avocados, sliced (for serving)
For Dressing:
1/3 cup olive oil

1/4 cup chopped cilantro, fresh

1 tablespoon apple cider vinegar

1 lime, juiced (1/4 cup lime juice)

1/2 teaspoon cumin

1/2 teaspoon chili powder

1/2 teaspoon garlic powder

1/2 teaspoon honey

Pinch of smoked paprika

1/8 teaspoon salt
Instructions:
In a medium saucepan, bring quinoa and water to a boil. Once boiling, reduce heat to low and simmer for 15 minutes. Remove from heat and fluff with a fork.

Meanwhile, in a small bowl whisk together all the ingredients for the dressing, and then set aside.

In a large bowl mix together cooked quinoa, black beans, corn, cherry tomatoes, and red onion. Add dressing and mix until everything is coated.

Right before serving, add avocado slices and give it a final stir.

Enjoy!
This recipe is courtesy of fitfoodiefinds.com.
Want to build an attention-grabbing bubble butt, blast away fat that's stored in all the wrong places, spring-clean your diet, turn back the clock on your skin, skyrocket your self-confidence and shatter your insecurities? Check out the BetterMe app and set this plan in motion!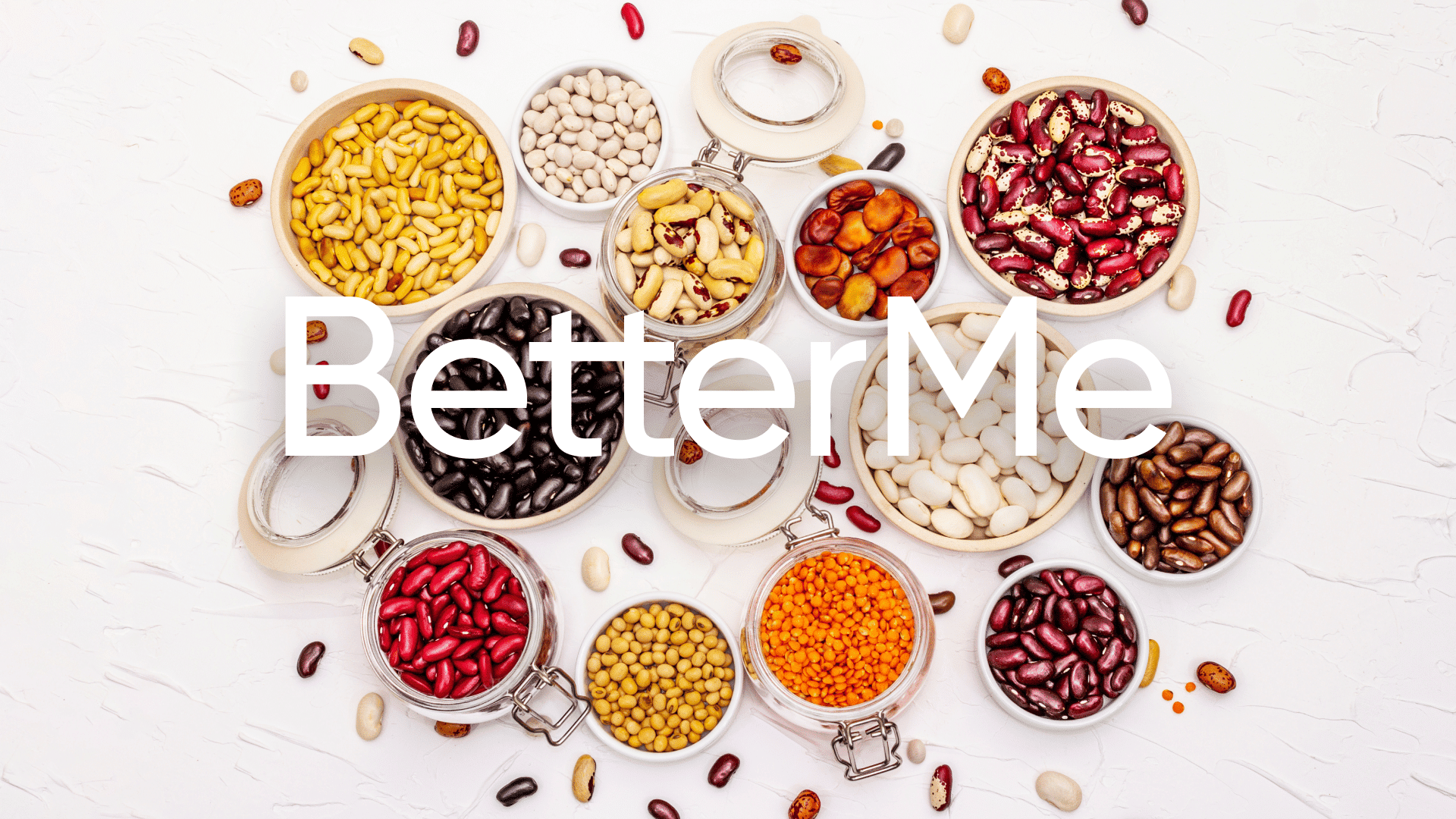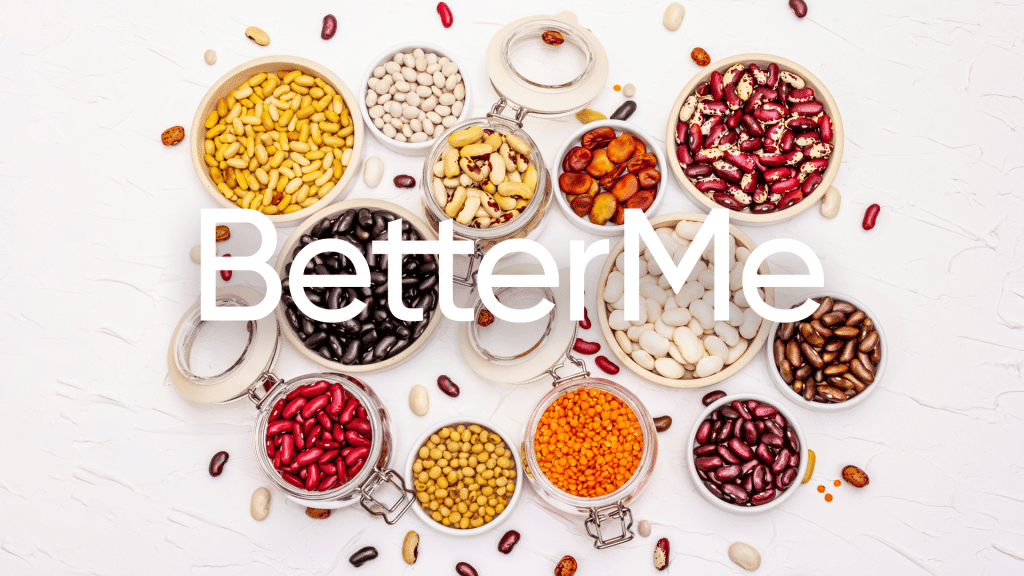 Quinoa Black Bean Salad With Cumin-Lime Dressing (5)
If you're looking for a hearty salad that will fill you up, this quinoa black bean salad is it. The cumin-lime dressing gives it a flavorful kick, while the black beans and quinoa make it a filling meal.
Ingredients:
1 cup white quinoa, uncooked

15 oz can of black beans

8 oz grape/cherry tomatoes

1 orange bell pepper

1 1/2 cups cooked sweet corn (canned, cooked fresh, frozen, or fire-roasted)

4 green onions

1/2 cup fresh cilantro

Avocado for serving (optional)
For The Cumin-Lime Dressing:
1 tsp ground cumin

1 clove of garlic, minced

2 tbsp lime juice (about 1 lime or more to taste)

1/4 tsp salt

Lime zest (optional)
Instructions: 
Cook quinoa according to package instructions.

While the quinoa is cooking, chop the vegetables and mix them in a large salad bowl. Rinse and drain the black beans, then add them to the salad.

In a small bowl, whisk together the dressing ingredients until combined. Add more lime juice or salt to taste.

Pour dressing over salad and stir until everything is evenly coated.
This recipe is courtesy of thegardengrazer.com.
How Long Does Mexican Quinoa Last In The Fridge?
Mexican quinoa will last in the fridge for 3 to 4 days. Be sure to store it in an airtight container so that it doesn't dry out.
You can also freeze cooked quinoa. Just be sure to thaw it before reheating. Otherwise, the quinoa will be mushy.
The best way to reheat quinoa is in the microwave. Just add a splash of water or broth to keep it from drying out. You can also reheat it on the stove over low heat.
If you intend to store the quinoa salad, do not add the avocado. The avocado will turn brown and make the salad unappetizing. Add it right before serving.
Read More: Hearty Salmon Salad Recipe
What Should I Serve With Quinoa?
A quinoa salad isn't the only thing you can make with this versatile grain. You can also use it as a replacement for rice in stir-fries or as a side dish.
Here are some ideas of what to serve with quinoa:
Grilled chicken

Fish tacos

Shrimp

Roasted vegetables

Burritos or burrito bowls

Chili

Soup
Do You Eat Quinoa Salad Cold Or Hot?
Quinoa salad is best eaten cold or room temperature. Think of it as a grain version of a pasta salad. Once you've cooked the quinoa, let it cool before adding the dressing. This will help the quinoa absorb the flavors of the dressing.
If you've refrigerated the quinoa salad and it's too cold for your liking, you can let it sit at room temperature for a bit before serving.
When it comes to weight loss, progress is made by inches, not miles, so it's much harder to track and a lot easier to give up. BetterMe app is your personal trainer, nutritionist and support system all in one. Start using our app to stay on track and hold yourself accountable!
Is Quinoa Salad Healthy?
Yes! Quinoa is a healthy grain that's high in protein and fiber. It's also gluten-free, which makes it a great option for those with celiac disease or gluten sensitivities (2).
The potential health benefits of quinoa include (3):
Improved Blood Sugar Control:

It may help stabilize blood sugar levels in those with diabetes or insulin resistance. This is due to its high fiber content and low glycemic index.

Weight Loss:

It is a high-protein and fiber-rich whole grain that can help with weight loss. Its satiating effect helps you feel full for longer which prevents overeating.

Lower Cholesterol:

It may help lower cholesterol levels. This is due to its high fiber content and phytosterol content.

Reduced Inflammation:

It has anti-inflammatory properties. This may help reduce the risk of or alleviate symptoms of chronic diseases such as heart disease, cancer, and arthritis.

Improved Digestion:

It is a good source of fiber. This helps improve digestion and prevent constipation.

Improved heart health:

It may help to improve heart health. This is due to its high fiber content and magnesium and potassium content.
The Bottom Line
Quinoa is a healthy whole grain that can be used in a variety of dishes. It is high in protein, fiber, and micronutrients. Quinoa salad is a healthy and filling option for lunch or dinner. This dish is easy to make and can be customized with your favorite vegetables and proteins.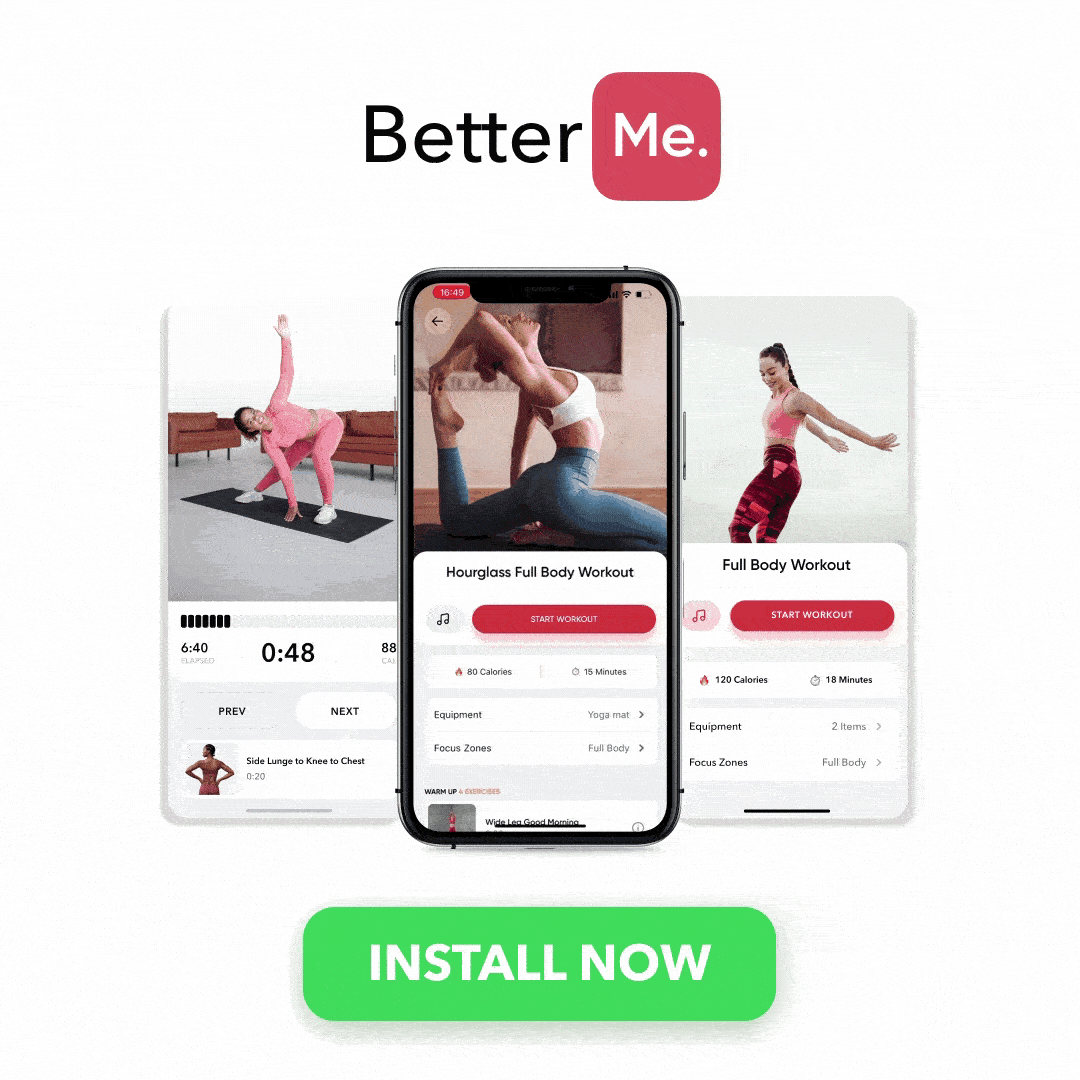 DISCLAIMER:
This article is intended for general informational purposes only and does not address individual circumstances. It is not a substitute for professional advice or help and should not be relied on to make decisions of any kind. Any action you take upon the information presented in this article is strictly at your own risk and responsibility!