Most people trying to lose weight scour the internet for salad recipes for diets. They pick whichever sounds fancy or seems tasty but in the process, they get frustrated and end up gaining weight. It's because many of the salad ingredients they use are full of fat and calories. Even worse- if the salads are not filling they end up falling off the wagon by snacking too much and eating more calories than they burn. To make a healthy salad, you have to select weight-loss-friendly ingredients. Here is what to put in a salad to create nutrient-rich meals that are flavorful and low in calories.
How To Make A Good Salad?
Salad is good for you, but only if you use the right ingredients. Here's how to put together a weight loss salad: 
Choose The Best Leafy Greens
The base of your healthy salad should be leafy greens. There are several reasons for this, but one of the most important is fiber. Leafy greens are high in fiber, which slows digestion and keeps you feeling full for longer (7). If you are trying to lose weight, this is especially crucial.
Greens high in fiber and other beneficial nutrients include dark leafy greens like kale and spinach, as well as some lettuces which may look pale but are actually nutritious.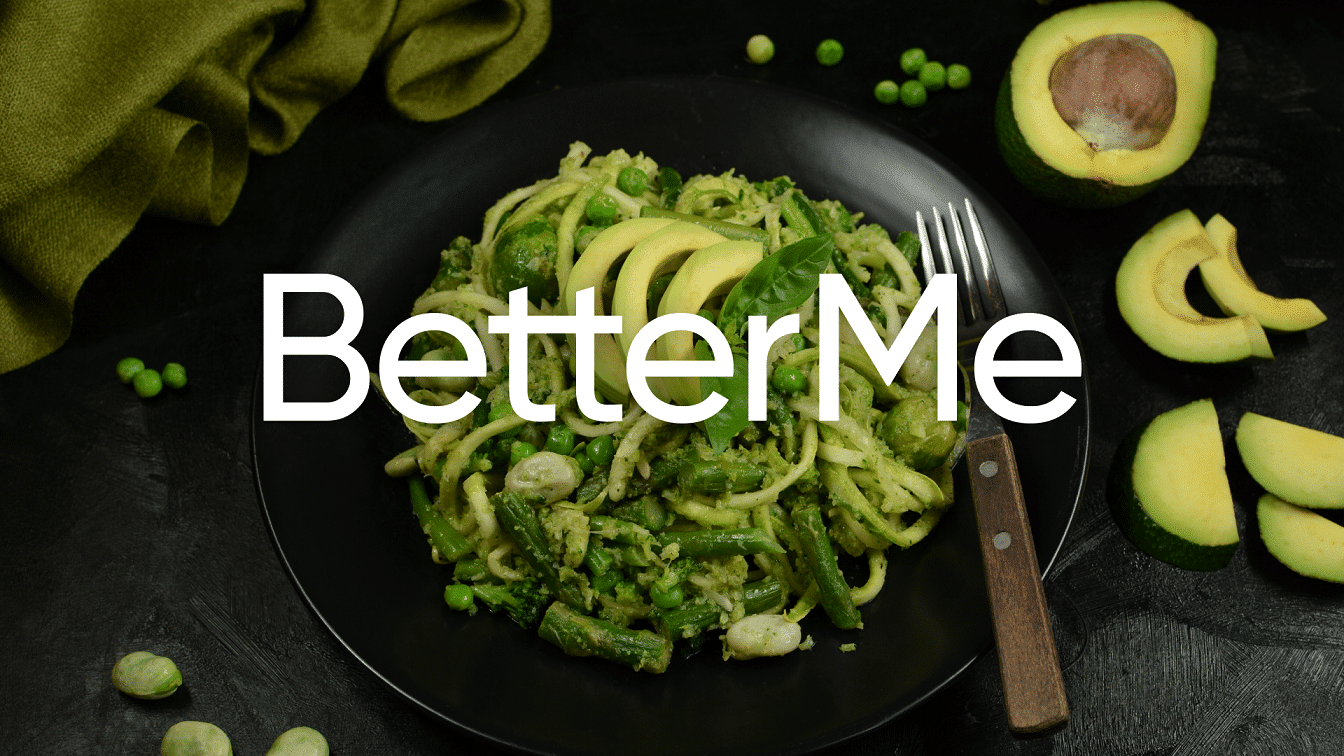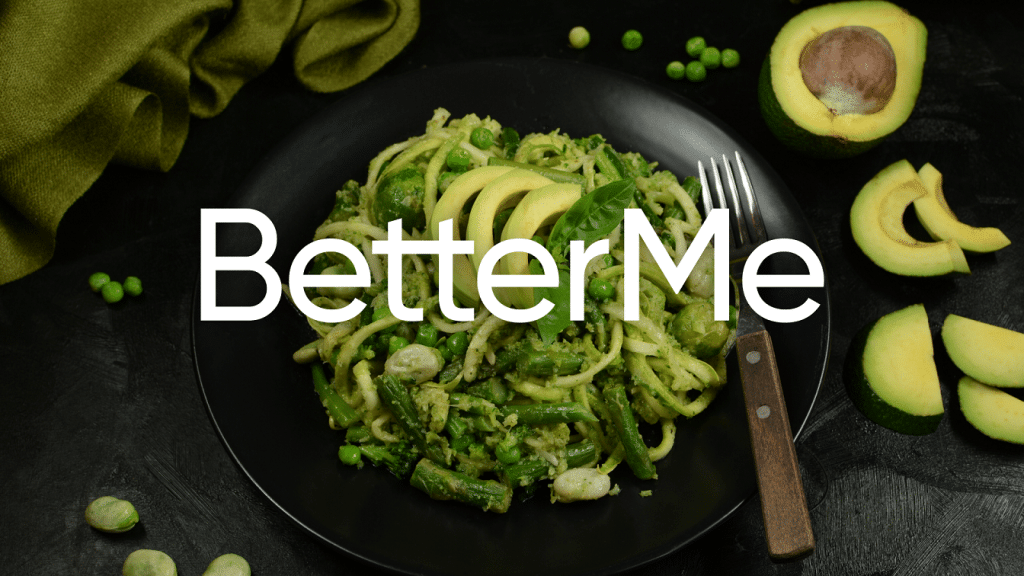 Choose Colorful Fruits And Vegetables
While any fruit or vegetable is great for weight loss, it is important to eat a variety of different ones of different colors.. These colorful foods all contain different vitamins, minerals, and other beneficial plant compounds that are good for our overall health (2).
Read More: Salad Diet Plans To Make Dieting And Weight Loss More Fun!
Red Fruits & Vegetables
Red fruits and vegetables are filled with antioxidants known as anthocyanins. These naturally occurring chemicals give these foods their bright red pigment, which may have antioxidant, anti-inflammatory, and immune modulating effects (2). Some red-colored fruits and vegetables to include in your salads are:
Beets

Strawberries

Raspberries

Cranberries

Blackberries

Pomegranate juice 

Watermelon

Cherries

Red apples

Tomatoes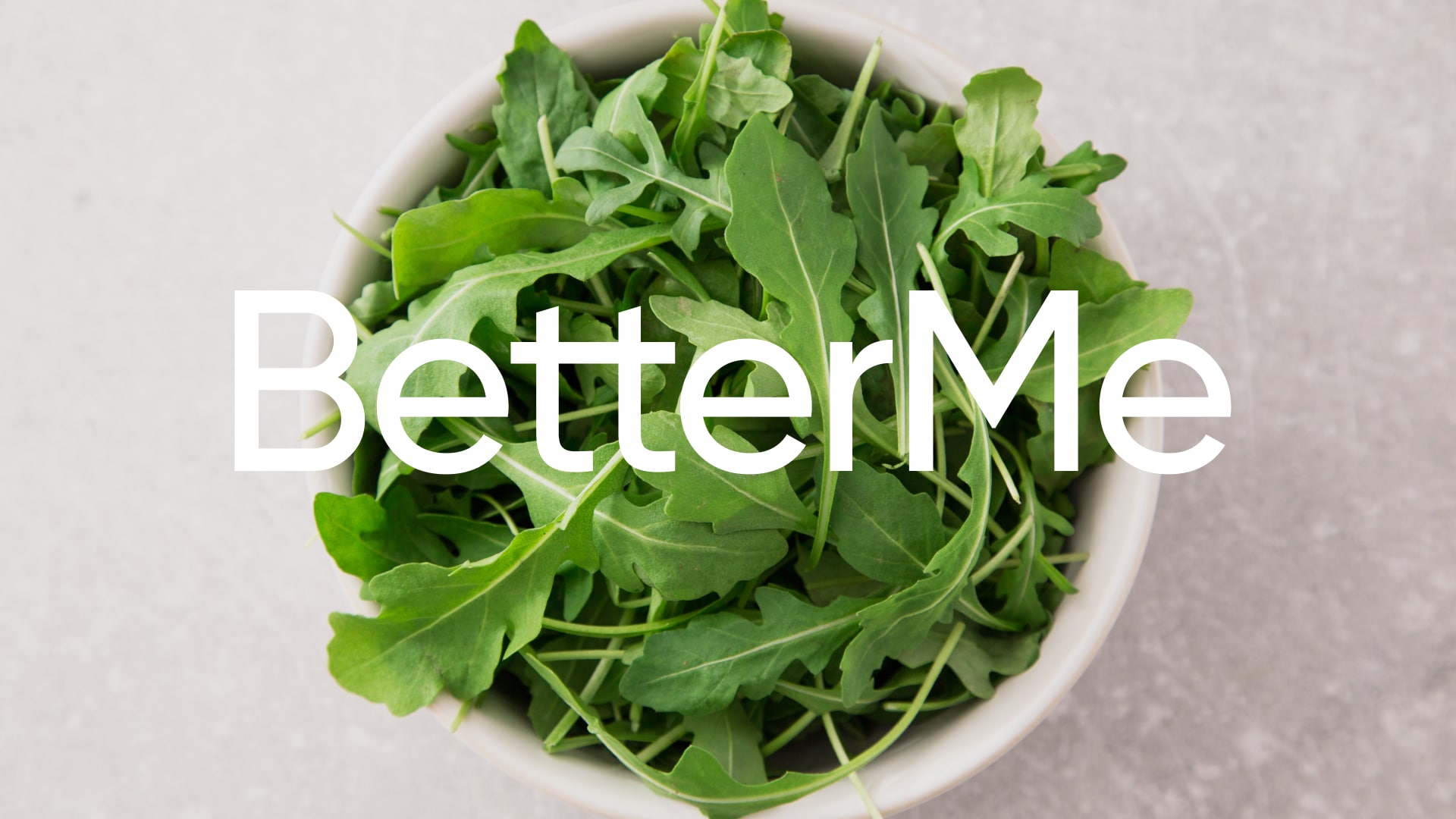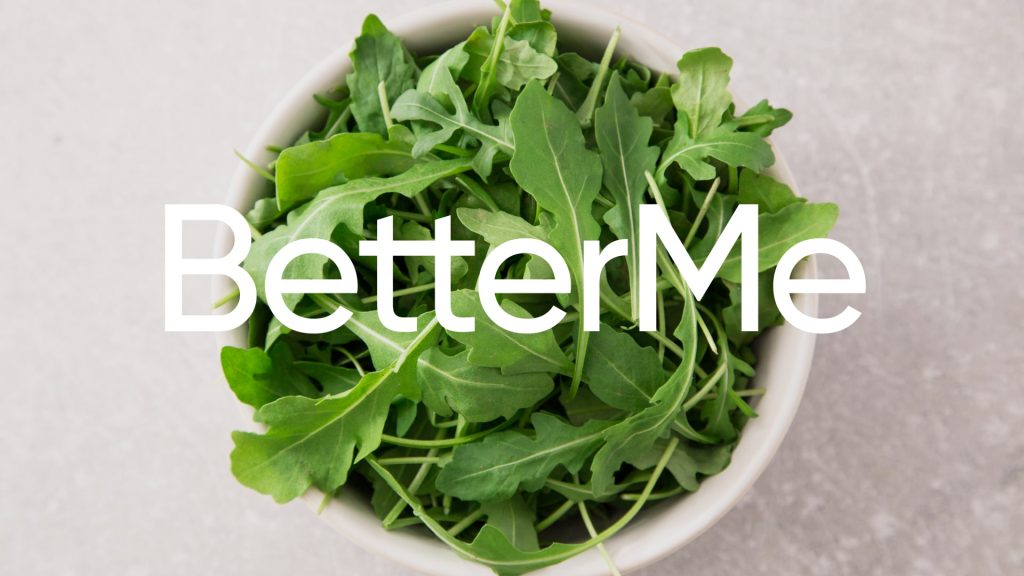 Green Fruits & Vegetables
Green vegetables are the best sources of chlorophyll, which may act as an antioxidant (6). Green leafy vegetables are also particularly high in vitamins and minerals that may be beneficial for heart health, such as vitamin K and magnesium (2).
Some examples of green vegetables that can be used in salads include:
Spinach 

Lettuce 

Kale 

Broccoli 

Brussels sprouts

Cucumber

Green beans
Blue/Purple Fruits & Vegetables
Blue and purple fruits and vegetables are full of polyphenols that assist with learning, memory, and mood (2). They may also act as antioxidants, inhibit cancer cell proliferation, and lower cholesterol. Some examples of these types of fruits and vegetables include:
Eggplant

Blueberries

Purple grapes

Purple cabbage

Plums

Pomegranates

Choose Healthy Fats
To keep your salad low in fat but high in flavor, choose healthy fats that will add flavor and satiety. Olive oil is the best choice because it's heart-healthy and contains monounsaturated fat. Nuts, seeds, and avocado are also excellent choices (11).
Skip creamy dressings like ranch or blue cheese in favor of oil & vinegar-based dressings. If you want something thicker, mix equal parts yogurt with olive oil for an easy homemade ranch dressing. Ripe avocado can also be used to make a creamy-textured, satisfying dressing.
Remember that adding fat to your diet-friendly salad will boost the calorie count. So, add them in moderation.
Whether you're a workout beast or just a beginner making your first foray into the world of fitness and dieting – BetterMe has a lot to offer to both newbies and experts! Install the app and experience the versatility first-hand!
Add Lean Protein
Protein is necessary for muscle growth and weight loss (4). Chicken and turkey make tasty protein options when you want to add lean protein to your salad without adding too many calories. Fish is a great source of lean protein as well. You can also add beans or legumes like lentils if it fits into your meal plan.
Flavor With Chopped Herbs
To make your salad extra flavorful without adding calories, chop oregano, basil, rosemary, or thyme and sprinkle them on top of the greens before you serve.
Easy Salad Recipes For Low Carb Diets
Here are a few salad recipes for low carb diets that you can use as inspiration: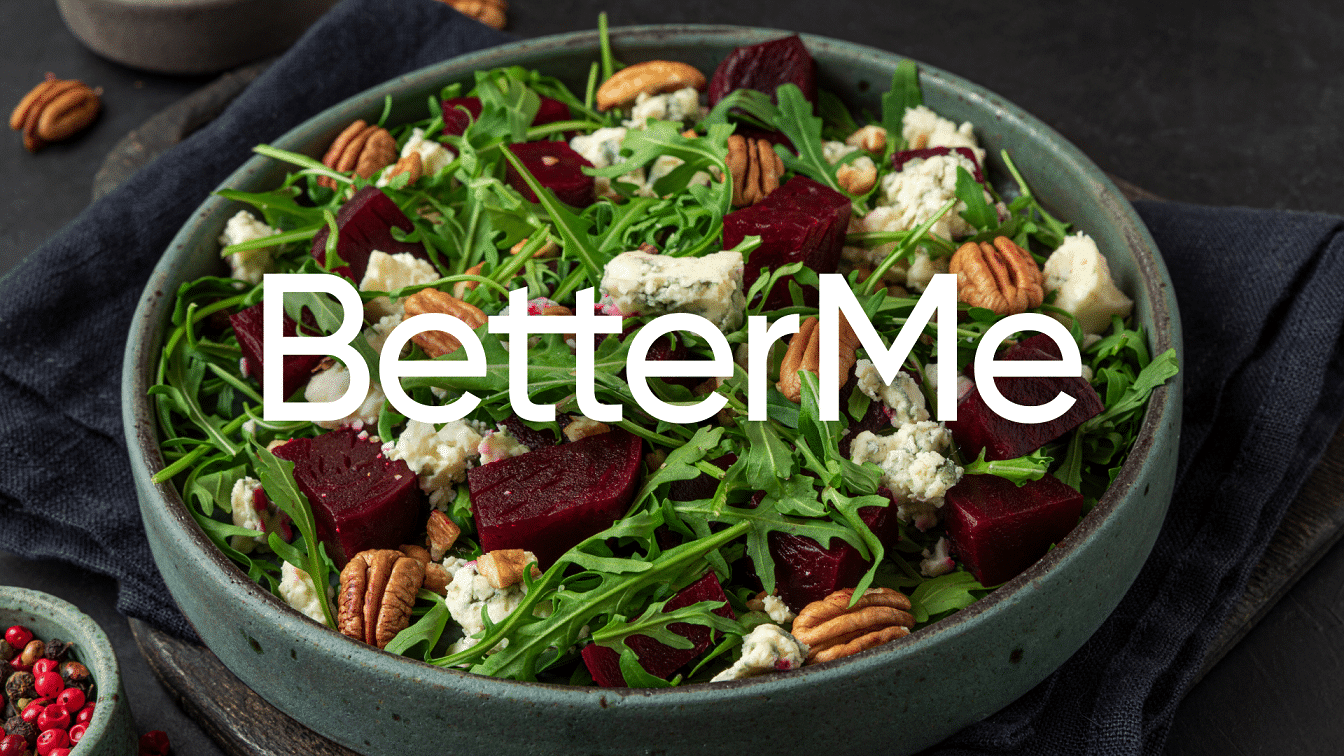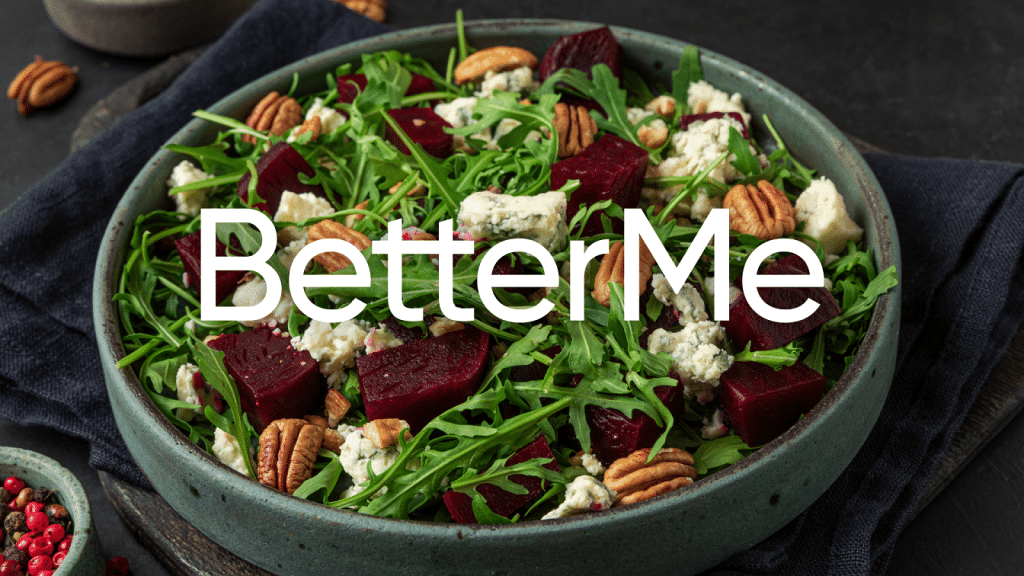 Tomato Salad With Lemon-Basil Vinaigrette (10)
This salad is not only tasty but helps satisfy your cravings for something filling. The lemon-basil dressing gives it a nice creamy texture while boosting the flavor.
Ingredients:
¼ cup chopped fresh basil, plus more for garnish

3 tablespoons lemon juice

2 tablespoons olive oil

2 teaspoons Dijon mustard

¼ teaspoon salt

⅛ teaspoon ground pepper

4 large firm multicolor heirloom tomatoes, sliced

2 medium English cucumbers, thinly sliced

⅔ cup crumbled feta cheese
Instructions:
In a large mixing dish, combine the basil, lemon juice, oil, mustard, salt, and pepper to make a dressing. 

Arrange the tomatoes and cucumbers in a serving dish. 

Drizzle with dressing then add the feta. If desired, top with basil.

Nutrition Facts: 90 calories, 3g protein, 7g carbohydrates, 6g fat.
Recipe courtesy of eatingwell.com
Read More: Salad Diet Plan For 2 Weeks: Bust Out Of Your Diet Rut With With These Nutrient-Packed Salad Combinations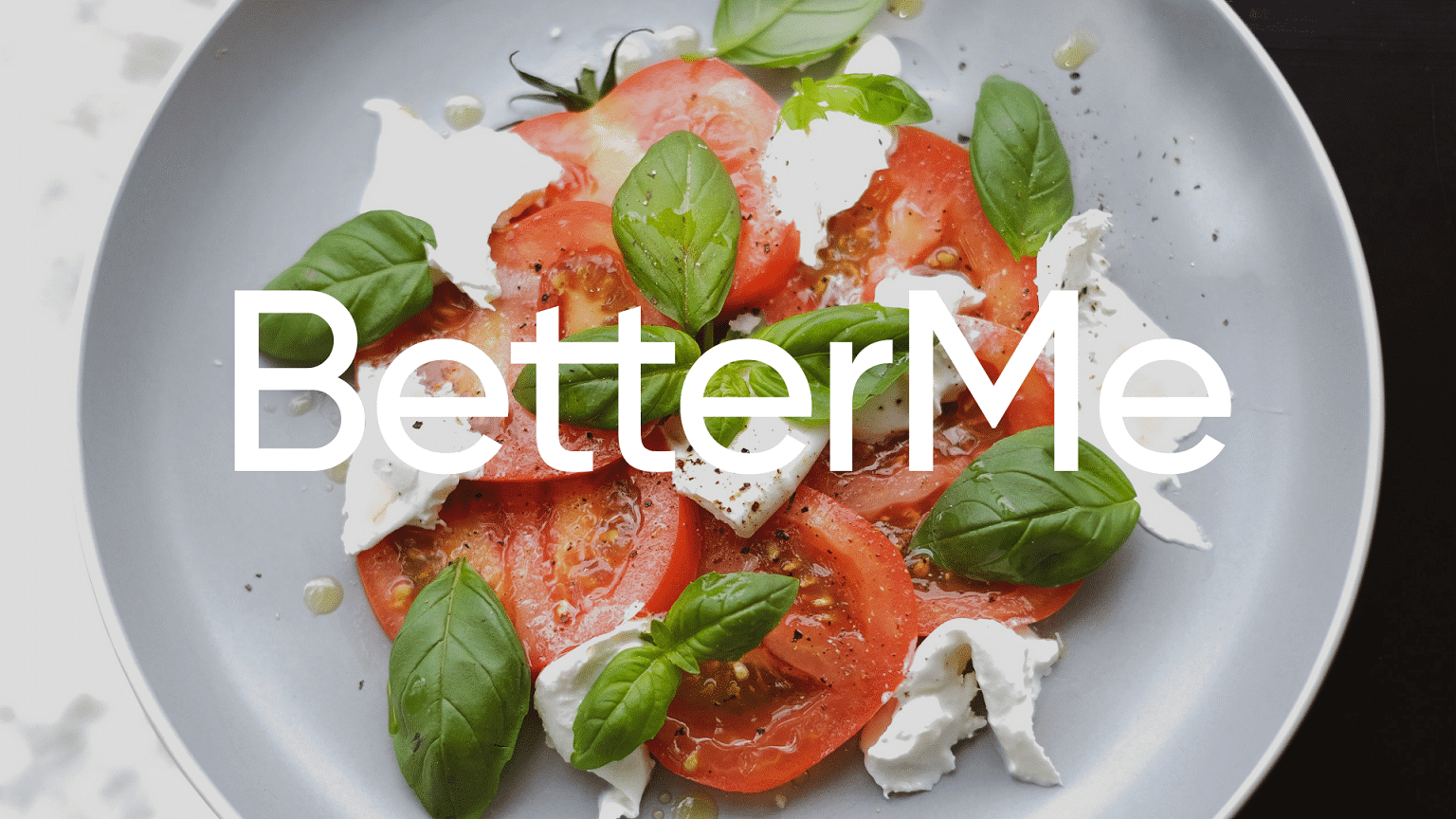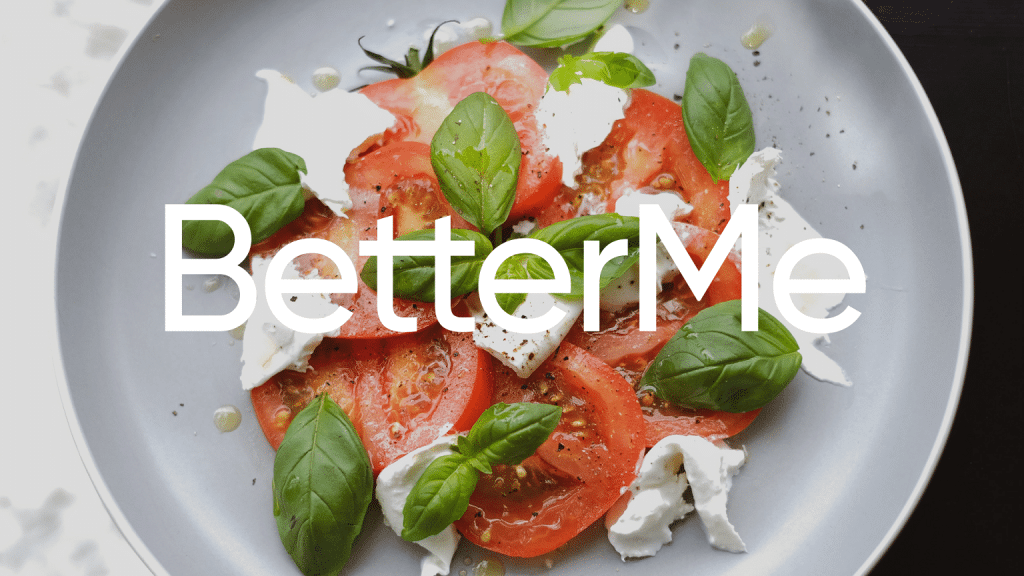 Low-Carb Taco Salad With Salsa Dressing And Guacamole
This classic Mexican salad has all the original flavors without the carb-filled tortillas. It's a fast and simple dish that you can make for your weekly healthy eating meal prep.  
Taco Meat:
2 tbsp olive oil

1¾ lbs ground beef or ground turkey

2 tbsp taco seasoning (add more, plus salt, if needed)

¾ cup water
Guacamole:
2 (14 oz.) ripe avocados

2 minced garlic cloves

1 tbsp lime juice

2 tbsp fresh cilantro, finely chopped

½ red chili pepper, without seeds and finely chopped (optional)

salt and ground black pepper to taste
Creamy Salsa Dressing:
½ cup mayonnaise

¼ cup sugar-free salsa

salt and ground black pepper to taste
Salad:
5 oz. (4 cups) lettuce, thinly sliced

5 oz. cucumber, diced

4 oz. (2⁄3 cup) tomatoes, diced

2 oz. (52⁄3 tbsp) red onions, thinly sliced wedges
Serving:
½ cup (2 oz.) Mexican cheese, shredded

4 tbsp fresh cilantro

1 lime, wedges (optional)
Instructions:
In a large skillet, heat the olive oil on medium-high heat. Add the ground meat and use a spatula to break it up. Stir it for 10 minutes, or until it is cooked.

Sprinkle the meat with taco seasoning. Stir it until coated. Add the water and bring to a boil on high heat. 

Reduce the heat to medium-low, cover, and simmer for 3-5 minutes, until thickened. 

Mash peeled avocado slices, along with all the guacamole ingredients in a bowl. Set aside. 

Combine mayo, salsa, salt, and pepper in a bowl. Set aside. 

Place salad ingredients in a large serving bowl. Top with taco meat, cheese, guacamole, salad dressing, lime wedges, and cilantro. 
Nutrition Facts: 46g protein, 9g carbohydrates, 72g fat
Spicy Calamari Salad (8)
This salad has rich flavors from spicy grilled calamari, crunchy peanuts, and tangy tomatoes. 
Ingredients:
1 lb squid, cleaned, tentacles reserved for another use

1⁄2 Tbsp peanut or canola oil

Salt and black pepper to taste

Juice of 1 lime

1 Tbsp fish sauce

1 Tbsp sugar

1⁄2 Tbsp chili garlic sauce (preferably sambal oelek)

4 cups watercress/baby arugula/basil leaves

1 small cucumber, peeled, seeded, and cut into matchsticks

1 medium tomato, chopped

1⁄2 red onion, very thinly sliced

1⁄4 cup roasted peanuts
Instructions:
Toss squid with oil and season with salt and paper.

Cook on a very hot grill for 5 minutes.

Whisk the lime juice, chili sauce, sugar, and fish sauce in a bowl. 

Slice the grilled squid

Toss all the ingredients together in a serving bowl. 
Nutrition Facts: 220 calories, 8g fat
This recipe is courtesy of eatthis.com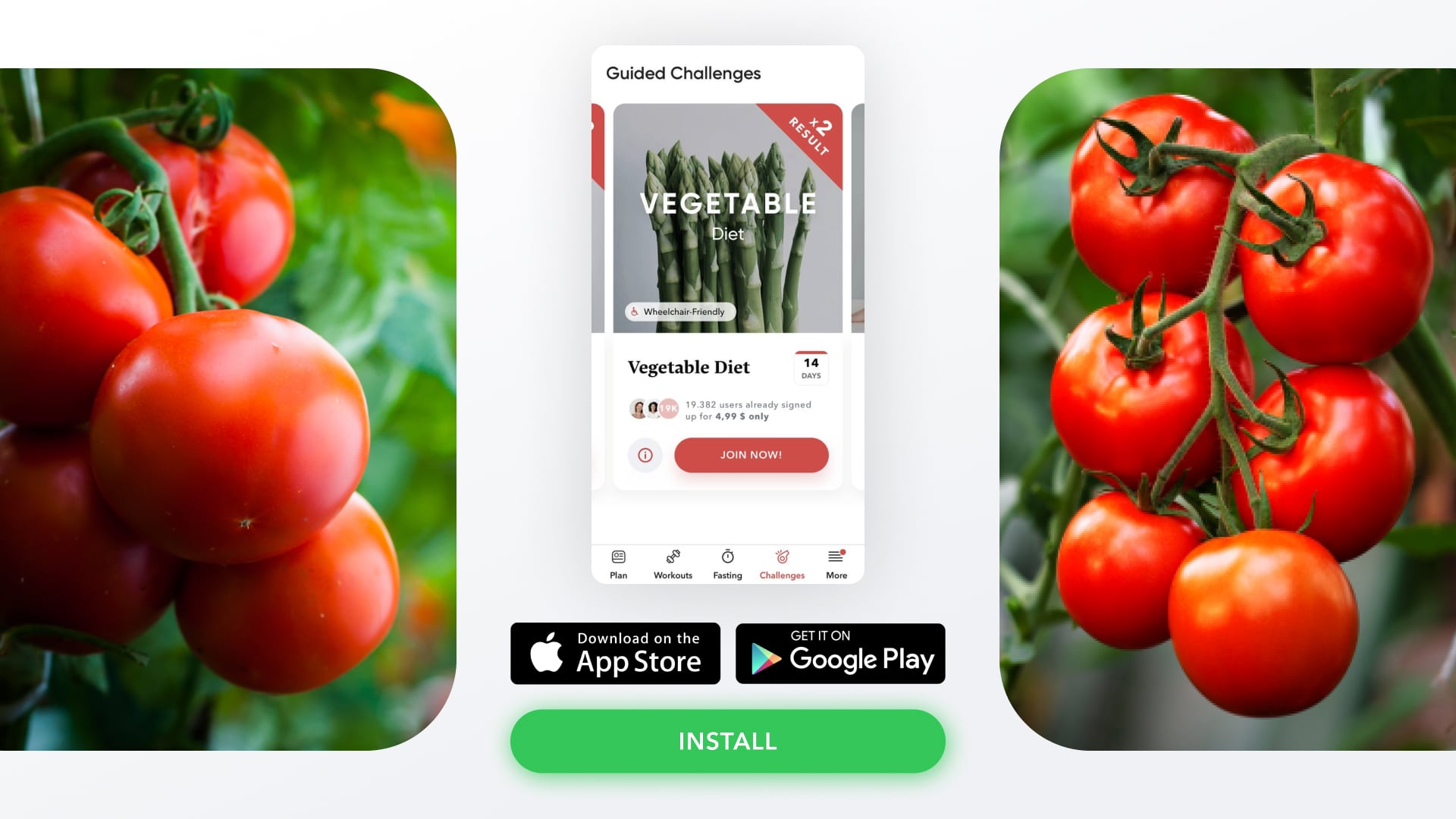 Grilled Chicken And Avocado Salad (9)
This grilled chicken recipe is filling and rich in protein – it's guaranteed to keep you fuller for longer. 
Ingredients:
12 oz cooked chicken

12 cups arugula (1 prewashed bag)

1⁄4 cup dried cranberries

1 avocado, pitted, peeled, and sliced

1⁄4 cup crumbled goat cheese

1⁄4 cup walnuts, roughly chopped

1⁄4 cup honey mustard vinaigrette

Salt and black pepper to taste
Instructions:
Combine all ingredients, use two forks to fully incorporate the dressing. Serve.  

Nutrition Facts: 500 calories, 24g fat
This recipe is courtesy of eatthis.com
Dropping pounds by the dozens without putting yourself through the wringer is everyone's weight loss pipe dream. But what if we told you that the BetterMe app can make that happen? Keep yourself in prime shape with our fat-blasting workouts, delicious budget-sparing recipes, and body-transforming challenges with our app!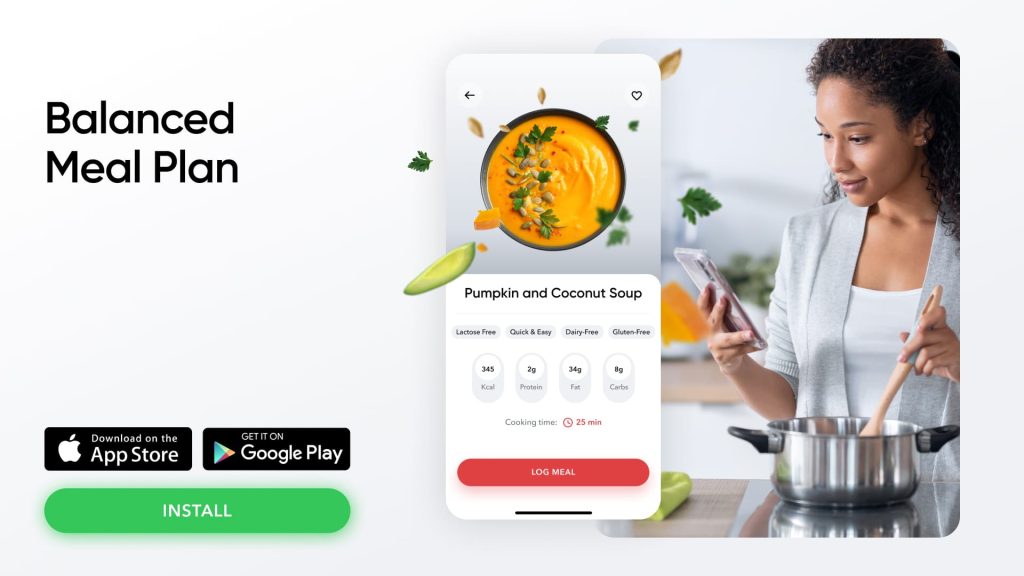 Fruit And Nut Spinach Salad With Mustard Vinaigrette (1)
If you're looking for a healthy salad that's packed with fiber and bursting with flavor, this fruity combination is for you. 
Ingredients:
For The Salad:
2 cups baby spinach

1 cup arugula

1 apple finely sliced

3 tbsp dried cranberries

2 tbsp walnuts

1 tbsp goat cheese – blue cheese and feta will also work nicely
For The Mustard Vinaigrette:
1/2 cup red wine vinegar

2 tbsp lemon juice

2 tsp spicy brown mustard

1/2 tsp salt

3 tsp good extra virgin olive oil
Instructions:
In a mason jar, combine all of the vinaigrette ingredients and shake or whisk until combined. Set aside. 

Chop the spinach and arugula into your desired size and place them on the plate. 

Top with apples, cranberries, walnuts, cheese, and vinaigrette. Serve.
This recipe is courtesy of loseweightbyeating.com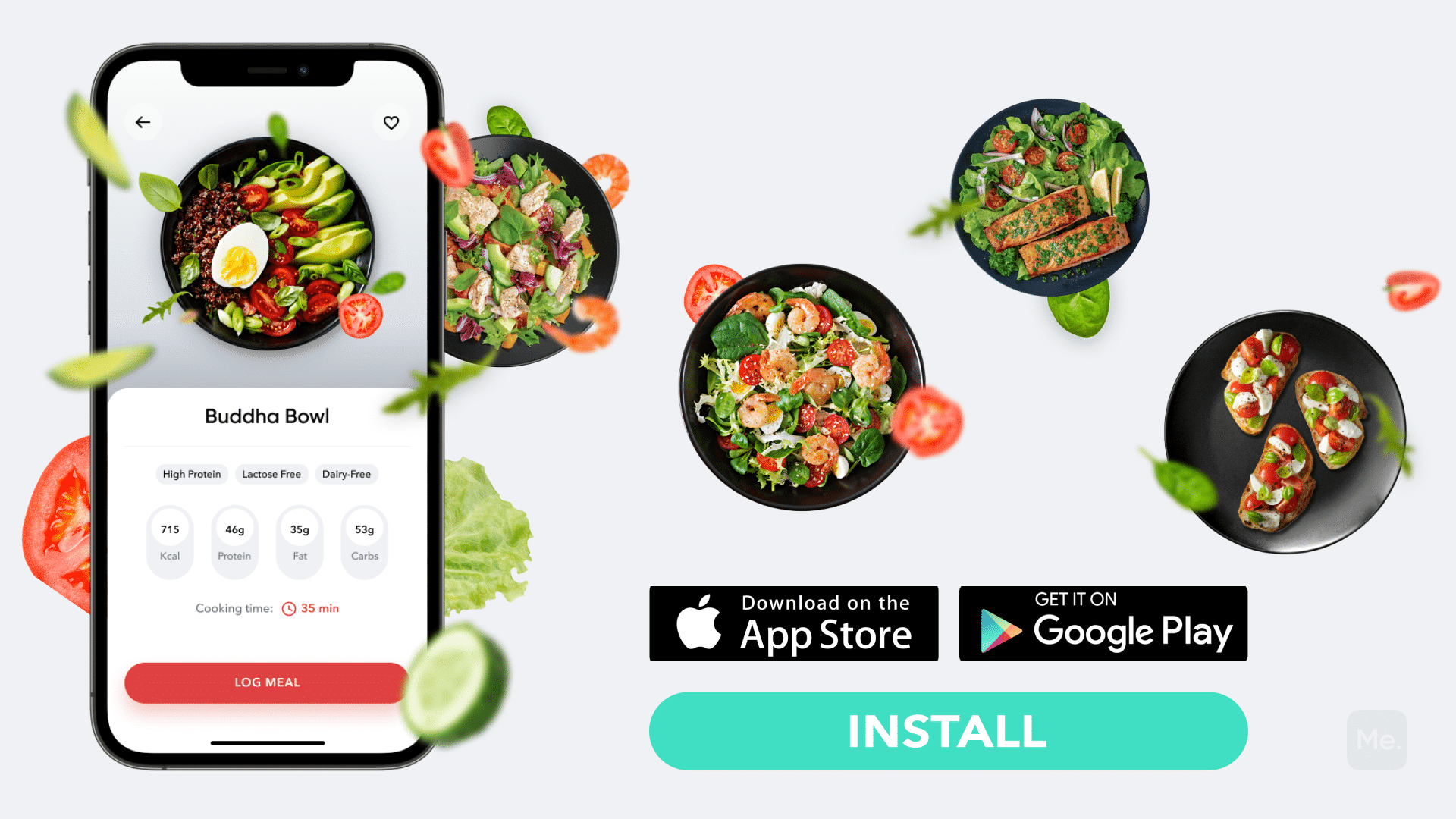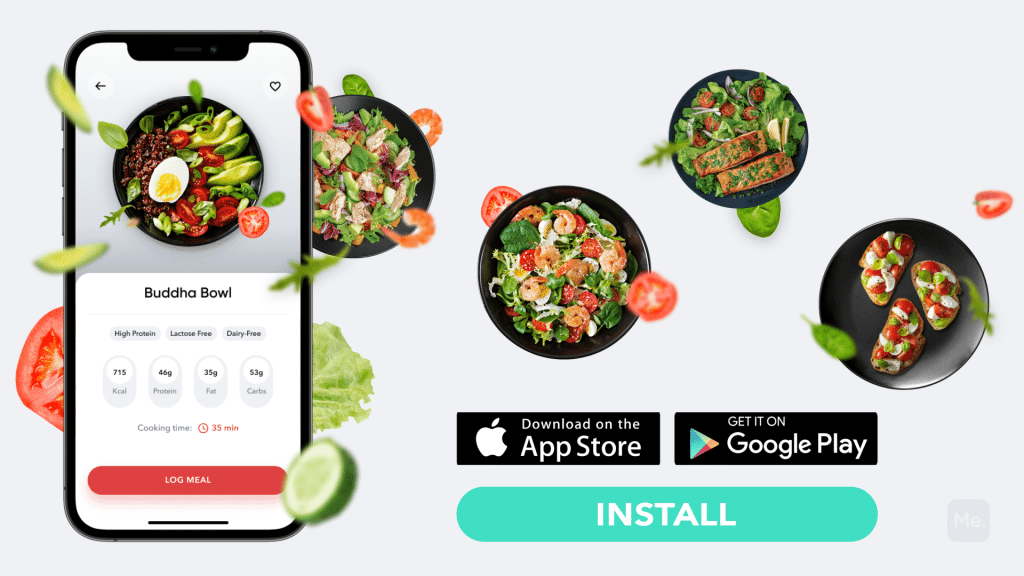 Arugula, Pear And Hazelnut Salad (3)
Ingredients:
1/2 cup, crumbled gorgonzola cheese 

40 nuts Hazelnuts or Filberts

10 ounces Arugula (Rocket)

1 pear, medium (approx 2-1/2 per lb) pears
For The Maple-Dijon Vinaigrette:
1/2 cup extra virgin olive oil

1/4 cup maple syrup (sugar-free)

1 teaspoon salt

4 teaspoons dijon mustard

1/2 teaspoon black pepper

4 tablespoons red wine vinegar
Instructions:
Toast hazelnuts on a sheet pan in an oven at 350°F (stir 2-3 times)

Remove as much of the outer skin as possible by letting it cool and then rubbing it off. Roughly chop and set aside.

Whisk together all the ingredients for the maple-dijon vinaigrette. Season with additional salt and freshly ground black pepper if desired.

Arrange your arugula and pear slices on a plate, sprinkle with hazelnuts and drizzle the vinaigrette. 
This recipe is courtesy of atkins.com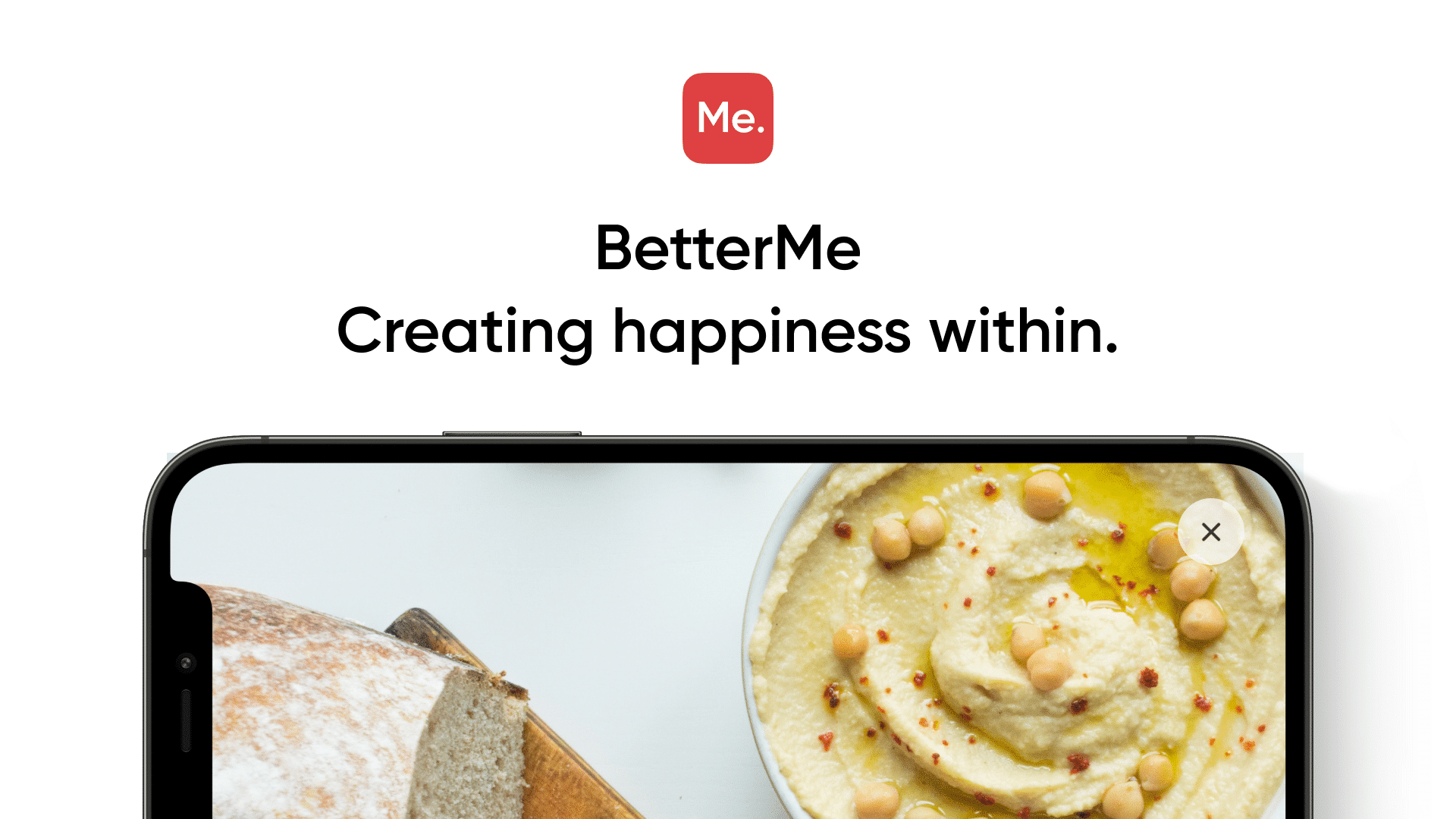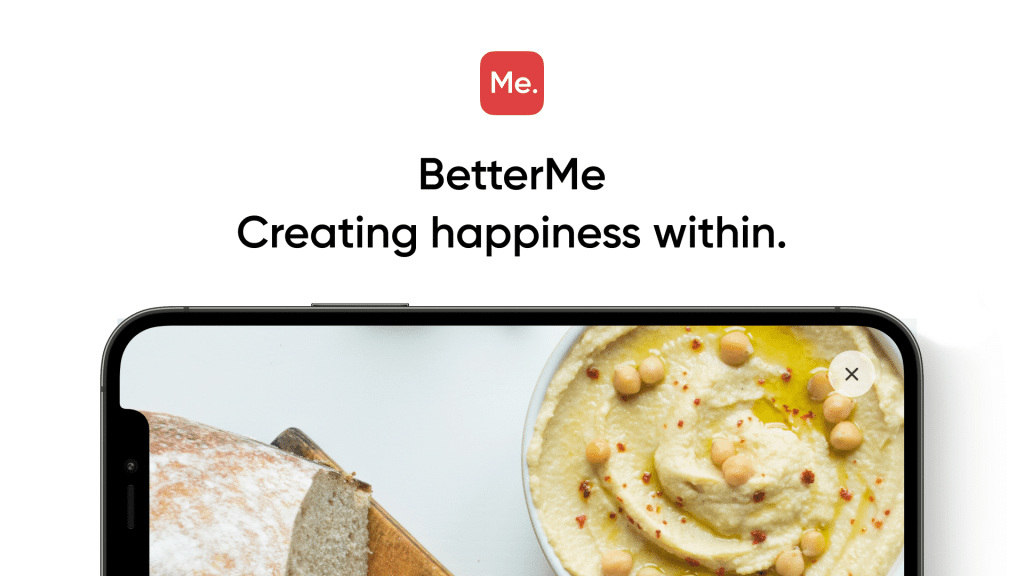 Feta, Sun-Dried Tomato, Olive, And Basil Salad On Baby Greens (5)
Ingredients:
4 ounces black olives

1 small (3″ long) young green onions

6 servings organic mixed baby greens salad

1/2 cup olive oil 

4 ounces feta cheese

4 tablespoons balsamic vinegar

10 leaves basil

4 tablespoons chopped sun-dried tomatoes

1 clove garlic
Instructions:
In a small mixing dish, combine the balsamic vinegar, olive oil, and finely minced garlic to make the dressing. Add salt and freshly ground black pepper to taste; set aside. 

In another small bowl combine the feta, tomatoes, diced olives, chopped basil, and chopped green onion.  

Serve greens, top with feta mixture then drizzle with the dressing.
This recipe is courtesy of atkins.com
The Bottom Line
Remember that for weight loss salads to be effective, they must be satiating enough to keep you full until your next meal. To fill up on nutritious salad ingredients without feeling full of fat and calories, remember these four tips.
First – choose the base ingredient of leafy greens high in fiber like kale or spinach. Second – choose plenty of colored vegetables because each color represents a different set of nutrients. Third – use healthy fats like olive oil or avocado instead of commercial ranch dressing. And fourth- add lean protein like chopped chicken breast, berries, and nuts to the top of your salad.
With these simple tricks, you can make a weight loss-friendly salad that is flavorful and satisfying.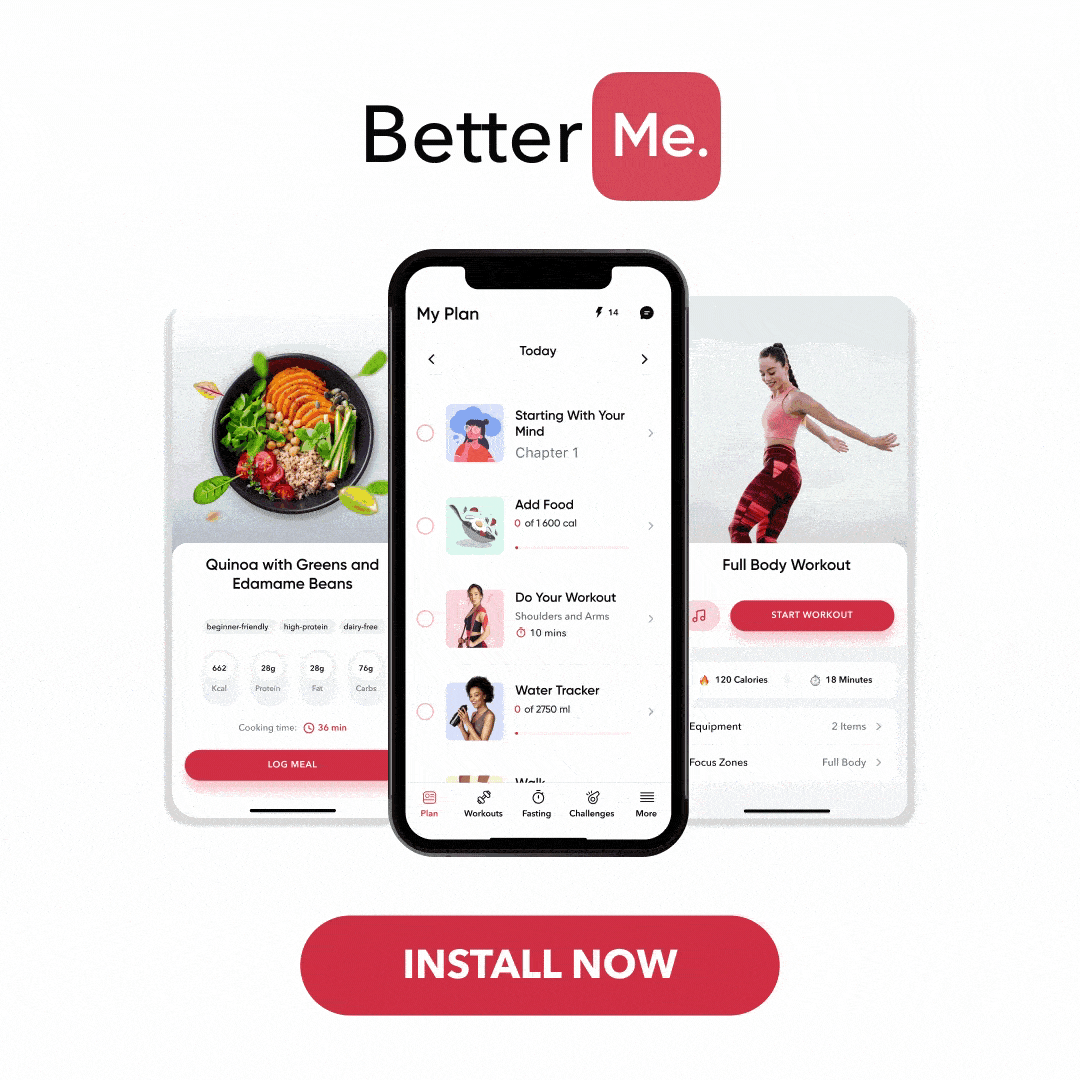 DISCLAIMER:
This article is intended for general informational purposes only and does not address individual circumstances. It is not a substitute for professional advice or help and should not be relied on to make decisions of any kind. Any action you take upon the information presented in this article is strictly at your own risk and responsibility!
SOURCES: