Sabudana is a perfectly balanced food in flavor and texture which is slowly becoming a favorite among a lot of food lovers. Some know it as sabudana, while others simply refer to it as sago. Perhaps you have seen several sago recipes for dessert, pudding, or sabudana recipes. But, you may have given them little consideration if you do not know what sabudana is. So, this read discusses sabudana, its possible benefits, nutrition profile, and a few sabudana meal ideas. Take a look!
What Is Sabudana?
Sabudana is a starch obtained from the pith of tropical palm trees. It is then processed into pearl-like spears. The trees used to make sago are native to Brazil and many regions of South America (9).
Sabudana is available in different forms, including pearls, flakes, meals, and flour. It is similar to tapioca pearls which have, over time, gained popularity as more people use it to make pudding and bubble teas. That said, sago brings so much more to the table than this. Let us now analyze the nutrition profile of sago.
Sabudana Nutrition
According to the Food and Agriculture Organization of the United Nations (FAO), a 100 g of sago flour, provides the following nutrients (8):
Calories- 332

Protein- 0.4 g

Total fat- 0.1 g

Total carbohydrates- 83.4 g

Fiber- 0.5 g

Zinc- 1.3 mg
Read More: Black Cumin Benefits And Side Effects
Sabudana Health Benefits
Very little scientific evidence is available on sago, but a related product, tapioca, is more widely known and has been better studied. Tapioca is made from the starch of the root of the cassava plant. Consuming tapioca pearls has been linked to several possible health benefits. Here are some scientifically backed-up tapioca benefits, as well as some possible benefits of sago given what we know about its nutrient profile:
Better Digestion
Tapioca is known for being gentle on the stomach. It is said to be easier to digest for some people than flours made from nuts or grains, good for smooth digestion. Medical News Today states that some doctors recommend tapioca, a similar product made from the root of the cassava plant, with a certain calorie content for individuals with several digestive problems. 
These may include irritable bowel syndrome (IBS) and diverticulitis (1). Additionally, because it is a gluten-free substance it can be an alternative for individuals with celiac disease (9).
Diabetes Control
Evidence shows that modified tapioca starch might contain properties that lower insulin levels. WebMD noted an animal study where diabetic mice consuming high-fat diets were fed modified tapioca starch (9).
The study findings indicated that insulin resistance was significantly lower in the mice fed modified starch.  
More research is required, particularly in human subjects, to determine if the same benefits apply. Talk to your doctor before consuming tapioca or sabudana for diabetes control.
Better Heart Health
The nutritional profile of sabudana makes it an excellent option for a heart-friendly diet for several reasons. For one, sago does not contain any saturated fat. According to the Center for Disease Control and Prevention, saturated fat is one of the risk factors for heart disease (4).
Too much saturated fat causes cholesterol build-up in your arteries and raises LDL (harmful) cholesterol levels. These, in turn, increase your risk for heart disease and stroke (4). So, the CDC recommends eating a diet with low cholesterol, trans fat, and saturated fat contents (4).
Excellent Source Of Calcium
Tapioca is a good source of calcium. According to the U.S. Department of Agriculture database, a 100 g serving provides 20 mg of calcium (8).We all need a calcium supply for our bodies for several reasons, including (2):
Medical News Today reveals that at least 99% of the calcium in your body is found in the bones and teeth (2). The nutrient is crucial for developing, growing, and maintaining strong bones and teeth. 
Also, children require it in greater amounts as they grow, to maintain bone density. Additionally, women experiencing menopause need more of this nutrient because they lose bone density at a higher rate than men in the same age group (2).
Whether you're looking to simply pep up your fitness routine, jazz up your diet with mouth-watering low-calorie recipes or want to get your act together and significantly drop that number on your scale – BetterMe app has got you covered! Improve your body and revamp your life with us!
Boosting The Cardiovascular System 
Calcium also benefits the cardiovascular system in several ways, including helping with blood clotting. Additionally, this nutrient maintains healthy heart muscle functioning, reduces blood pressure, and relaxes the muscles surrounding the blood vessels (2).
Helps With Muscle Contraction
Calcium also regulates muscle contraction. When nerves stimulate muscles in the body, calcium is released. The nutrient then helps the proteins in the muscle contract. When the muscles relax, your body pumps out calcium (9).
In addition to these benefits, studies have suggested that getting enough calcium may help with the following (2):
Reducing blood pressure in young people.

Lowering the risk of developing conditions associated with high blood pressure during pregnancy.

Improving cholesterol values.

Lowering blood pressure in individuals whose mothers consumed enough calcium during pregnancy.

Reducing the risk of a lower risk of a type of non-cancerous tumor, colorectal adenomas.
Free Of Common Allergens
Sago can also be considered an excellent food option among individuals with various allergies or sensitivities. It does not contain nuts, grains, or gluten, making it excellent for individuals with nut allergies, gluten sensitivity, or celiac disease (9).
Because of its lack of allergens, manufacturers often use tapioca or sago flour to make gluten-free products. It is an excellent alternative to white flour used in thickening sauces, soups, and pie fillings (1).
May Promote Weight Gain
You may have seen some searches about sabudana weight loss effects. But contrary to what most people think, sabudana is more likely to promote weight gain instead of weight loss. According to Medical News Today, consuming bowls of tapioca increases your chances of weight gain due to its high calorie and carbs content (1). Since tapioca and sago are both almost purely starch, their macronutrient and calorie compositions are similar.
For example, a one-cup serving of tapioca pearls has been shown to provide 544 calories and 135 grams of carbohydrates (1). Interestingly, it has been shown to cause weight gain without increasing the risk of the adverse effects associated with consuming excessive fat and cholesterol (1).
However, you must remember that this effect may be counteracted by additional ingredients used to make a sabudana dish. For example, you may find a pudding or bubble tea recipe that includes added sugar, milk, or cream. 
These may provide additional calories and saturated fat which may contribute toward increased LDL (bad) cholesterol levels.
Read More: Horse Gram Benefits, Side Effects And Everything Else You Need To Know
Contains Iron
Sago is a source of iron. According to the FAO, 100 g of sago flour provides 0.7 mg of iron. Typically, the recommended daily allowance of iron depends on an individual's age and sex.
For example, males above 19 years need 8 mg of iron daily while women of reproductive age require 18 mg (3). While you won't get all the iron you need from sago, it can contribute to your daily intake alongside other iron-rich foods. The benefits of iron in your body are numerous, including (3):
Increasing energy levels as iron increases oxygen to the muscles and brain, which may help boost mental and physical performance.

Preventing iron deficiency anemia.

Enhancing athletic performance by preventing iron deficiency that weakens immune system activity.
How To Prepare Tapioca or Sago
There are several ways you can prepare sago and reap its benefits due to its increased versatility. To better understand these methods, let us look at different recipes. Take a look:
Sample 1: Sago Pudding (7)
Switch up your pudding flavors by preparing sago pudding. Check out this pudding recipe from Simply Recipes:
Ingredients (7):
1/2 cup small pearl sago

3 cups whole milk (or skim milk with cream added)

2 large eggs

1/4 tsp. salt

1/2 cup sugar

1 tsp. vanilla extract
Preparation (7):
Combine milk, sago, and salt in a quart pan on medium-high heat to cook the sago. Stir while bringing to a bare simmer. Lower the heat and cook while uncovered, then slowly add sugar until the sago pearls have plumped up and thickened. It may take between 5 and 45 minutes of cooking at a very low temperature depending on the brand of sago. Make sure you are occasionally stirring to prevent the sago from sticking to the bottom of the pan.
Beat the eggs in a separate bowl. Slowly whisk in some of the hot sago while paying attention to the temperature of the two, making sure they equalize. It prevents curdling.
Combine the tempered eggs with the pudding, cool, then add the vanilla.
Slowly add the eggs to the sago in the pan under medium heat and then stir for several minutes until you get a thick pudding consistency. Be sure to prevent the mixture from boiling because the sago egg custard will curdle. Cool for 15 minutes, then stir in vanilla. Serve warm or chilled.
Nutrition (7):
The recipe makes 4 to 6 servings. The nutrition profile of each serving is as follows:
Calories- 210

Total fat- 6 g

Protein- 6 g

Total carbs- 64 g
You can get more details about the recipe from the Simply Recipes website (7).
If you struggle to even flirt with the idea of giving up your favorite foods or working out till your legs give way – BetterMe app is here to breathe a fresh perspective into the way you view the weight loss process! Check out the app and experience the fun side of fitness and dieting with BetterMe!
Sample 2: Sabudana Khichdi Recipe (5)
Here is a creative and delicious way to prepare your sago alongside veggies like French beans and green peas. Take a look at the recipe as acquired from BBC Good Food (5):
Ingredients (5):
1 cup Sabudana

1/4 cup Green peas

1/4 cup French beans, finely chopped

1 Carrot, finely chopped

1 green chili, finely chopped

2 Cardamom pods pounded

2 Cloves pounded

2 tbsp. almonds, boiled, peeled, and sliced

1 Bay leaf, torn

4-5 Cashew nuts, toasted

Salt to taste (preferably rock salt)

Freedom Physically Refined Rice Bran Oil, for cooking
Preparation (5):
Soak the Sabudana in water beforehand for about 4 to 6 hours. Drain and keep it aside.

Prepare and keep all the vegetables ready. Next, heat the heavy-bottomed kadahi with some oil, cardamom, cloves, and fry until the kitchen is filled with the aroma.

Add the veggies to the kadahi and sauté for about 10 minutes or until everything is done.

Once the veggies are cooked, add the spice powders and sauté for another few minutes.

Add the soaked Sabudana and stir evenly. Cover the kadahi half with the lid and cook for another 10 minutes until the Sabudana is cooked well and separated.
Unfortunately, BBC Good Food has not provided the nutrition profile of this recipe.
Sample 3: Sago Porridge With Baked Rhubarb (6)
Are you looking for new breakfast recipes to try? If so, then here is an exciting breakfast recipe to try. It elevates porridge into a delightful and delicious Suhoor breakfast with rose-flavored rhubarb and pistachios. You can have the dish when warm or cold. But before we get to the eating part, here are the steps you need to follow:
Ingredients (6):
70 g/2½ oz. sago pearls

500 g/1 lb. 2 oz. chopped rhubarb

500 ml/18fl oz. full-fat milk

250 g/9 oz. light soft brown sugar

4–5 cardamom pods, seeds removed, and finely ground

1 lemon, zest only

1 tsp. vanilla extract

2 tsp. rosewater

3 tbsp. fine desiccated coconut

4–5 tbsp. light brown sugar

2 tbsp. finely ground pistachios (or any other nuts of choice)
Preparation (6):
Preheat the oven to 200C/180C Fan/Gas 6.

Toss the sugar, rhubarb, vanilla, and lemon zest in a roasting tin.

Bake for an hour while stirring halfway through until the rhubarb is soft and bright pink. Remove the tin, sprinkle the rosewater, then set it aside to cool. You can store the baked rhubarb in the fridge in an airtight container for 1 to 2 weeks.

Meanwhile, rinse the sago pearls in a sieve until the water runs clear. Transfer to a bowl, cover with water, and soak for 15 minutes.

Drain the sago, then transfer to a saucepan with 400 ml/14fl oz. water and bring to a boil. Cook for 15 minutes, or until the sago pearls are soft, then remove and allow to cool. Meanwhile, heat the milk over medium heat.

Add the cooked sago, sugar, cardamom, and half of the desiccated coconut to the hot milk and cook. Be sure to stir constantly for 5 to 6 minutes, or until the sago swells up and the mixture thickens. Add half of the pistachios and stir.

Pour the mixture into a large serving dish and decorate with the remaining desiccated coconut and pistachios and a generous amount of the rhubarb jam.
BBC Food has also not provided the nutrition profile of this recipe, please visit the website (6).
The Bottom Line
Sabudana, also known as sago, is a food that is slowly finding itself in most kitchens. Although some people love it for its rich flavor and texture, most are adding it to their diet plans due to its potential benefits.
Some of the sabudana benefits include weight gain because it is high in carbs and calories, possibly improved diabetes control, and improved heart health and digestion. Sago is also free of common allergens and a good source of zinc and iron.
So, it can be a tasty and nutritious food choice to a healthy diet plan. However, remember to consult your dietitian before making dietary changes.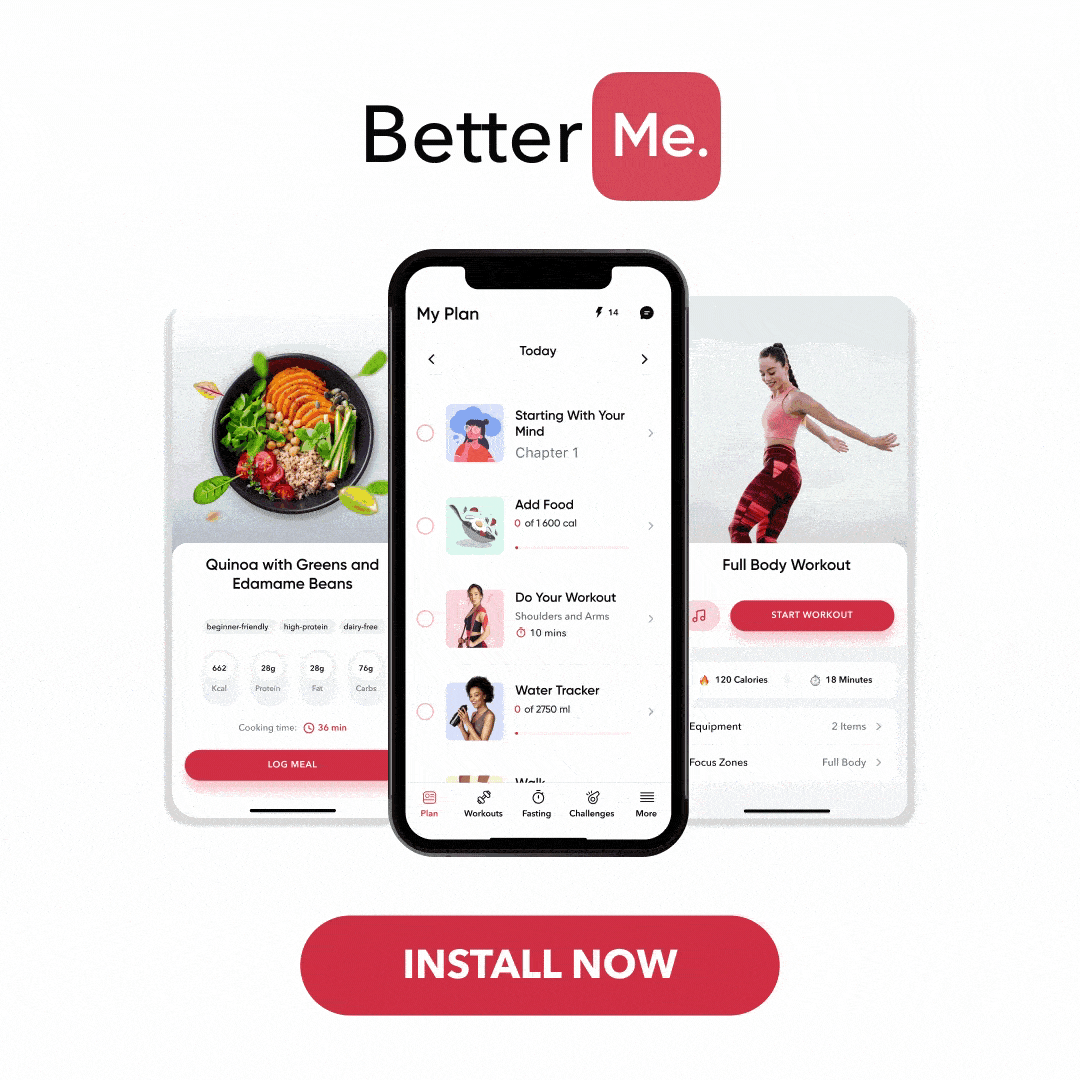 DISCLAIMER:
This article is intended for general informational purposes only and does not address individual circumstances. It is not a substitute for professional advice or help and should not be relied on to make decisions of any kind. Any action you take upon the information presented in this article is strictly at your own risk and responsibility!