Have you ever prepared oatmeal without oats? Sounds weird but this kind of oatmeal can perk up anybody's day yet with no oats inside. Plus, it is low-carb and healthy. Today we are introducing ourselves to magical keto oatmeal. LOLS, no super magic is included, just a couple of healthy ingredients that can substitute oats and give a creamy taste.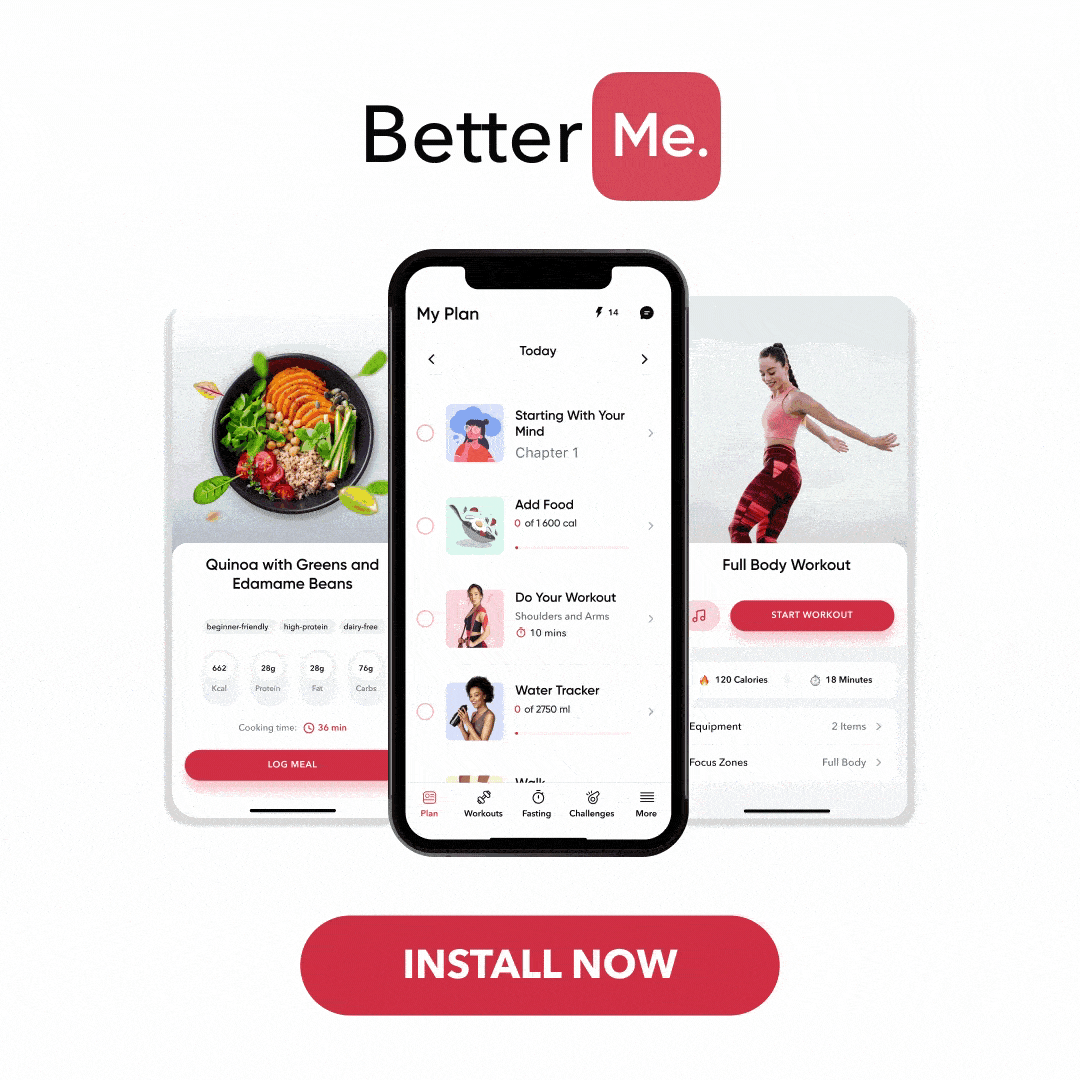 Nutritious and cozy, keto low-carb oatmeal is a blend of natural seeds and coconut milk. It is a sugar-free, allergy-friendly, and grain-free dish for true keto diet lovers. One bowl of low-carb oats can keep you full until the next meal and make you invigorated enough to tackle the busy day. 
Since oatmeal is not keto-friendly it is substituted with other keto ingredients that contain a whole bouquet of vitamins and minerals. If your goal is to enjoy healthy keto-friendly oatmeal recipes, continue reading this article. 
What Can I Substitute For Oatmeal On A Keto Diet?
We may be used to a typical oatmeal breakfast that is made of oats and water or milk. Oats themselves have a huge amount of benefits. They help lower bad cholesterol, provide antioxidants, ease constipation, and help manage blood sugar levels (6).
Nonetheless, we can't call oatmeal made with oats keto-friendly since they are a rich source of carbs and they are grain-based. The top reason why people switch to a low-carb diet is that they believe it turns on the fat-burning processes that may help you lose weight (8). For some people, it is also said to  suppress the appetite which helps them consume fewer calories and consequently lose unnecessary pounds. 
That said, low-carb oatmeal may be perfect for you to stay energized and achieve a healthy weight. You might wonder, what can substitute for oatmeal on a keto diet? 
All you need is three magic ingredients – hemp seeds, chia seeds, and golden flaxseed meal. When they are mixed together you will end up getting a similar taste to typical oatmeal. This low-carb oatmeal alternative is as creamy, thick, and nutritious as oats but with a low number of carbs. 
Once we take a closer look at these seeds we discover a lot of healthy benefits they may bring to our bodies.
Hemp Seeds
Also called hemp hearts, hemp seeds are very nutritious.  They are over 30% fat and include two essential fatty acids: alpha-linolenic acid (omega-3) and linoleic acid (omega-6). The proportion of omega-6 to omega-3 is typically 2:1 or 3:1 in hemp seeds, which is considered optimal (2).
Hemp seeds are a great source of protein which may provide many important health benefits, including healthy digestion, improvement of heart health, inflammation reduction, and promotion of skin health.
Read More: Keto Waffles – Fluffy On The Inside And Crispy On The Outside
Chia Seeds
Another great ingredient for keto oatmeal is an excellent source of minerals, vitamins and powerful antioxidants. They help support healthier bones, may reduce inflammation, and improve blood sugar levels. 
Chia seeds are also an excellent source of alpha-linoleic acid (ALA), an omega-3 fatty acid that promotes a lower omega-6 to omega-3 fatty acid ratio. The right balance between these two essential fatty acids is thought to help reduce the risk of chronic diseases such as heart disease, cancer, and inflammatory conditions (1).
Flaxseeds
Being a good source of omega-3 essential fatty acids, lignans, and fiber, flaxseed have one of the most powerful benefits you can ever think of: 
They may have a protective effect against prostate cancer, colon cancer, and breast cancer.

They may help decrease the level of "bad" cholesterol that is linked to increased link to heart diseases, diabetes, and obesity. 

Flaxseeds may help decrease inflammatory reactions (

7

).
You can still have a nutritious and filling breakfast on the keto diet by substituting high-carb oats with keto-friendly seeds.
How To Make Keto Oatmeal?
As we have found out the potential beneficial qualities of low-carb oatmeal, we can now move on to the preparation of keto-friendly oatmeal. Stick to the instructions and indulge in a healthy breakfast with your family and friends. 
Ingredients:
¼ cup Almond flour

– this will make your oatmeal low-carb and nutritious. 

2 tablespoons Coconut milk.
½ tablespoons Chia seeds

– they absorb liquid ingredients and add nutrition to your food. 

¼ cup Hemp seeds

– another source of essential vitamins. 

1 tablespoon Flaxseed

– protect your body from harmful bacteria.

½ tablespoon Cinnamon

– for sweetness and flavor.

½ tablespoons Vanilla extract.
½ cup of Water.
The toughest part is finished. Now we are moving to the process of making it. This is rather simple.
Instructions:
Take a medium pot and throw all the ingredients except for water, milk, and vanilla into it. 

Stir the ingredients thoroughly and add some milk, water, and vanilla. 

Wait till it starts boiling and reduce the heat to medium. 

Let it simmer until it thickens for 1-2 minutes. 

When it's ready, turn the heat off and let keto oatmeal cool a bit. 
Here is what you can serve keto-friendly oatmeal with
Blueberries

– a low-carb product that adds sweetness to your meal.

Raspberries

–

are perfect for keto oatmeal since they are low in carbs and they add texture. In addition, they are not too sweet.

Sliced Almonds

– add a little crunch to your keto oatmeal. Sprinkle it on top and get a crispy taste.

Low Carb Maple Syrup

–  you can find a lot of sugar-free keto-friendly maple-flavored syrups in shops. 

Confectioners swerve

– you can add it to your oatmeal as a substitution for sugar. It has no carbs and calories

(

5

)

.
| Calories | Carbs | Fat | Protein |
| --- | --- | --- | --- |
| 292 | 8g | 22g | 15g |
Another amazing thing about the keto oatmeal recipe is that you can prepare batches of dry oatmeal beforehand. Combine all the ingredients except for liquid and put them in a special container, or sealable bags, and then use them at any time you fancy another plate with keto oatmeal.
If you wish to free yourself from all the extra pounds that have been weighting you down for way too long, start using the BetterMe app and overhaul your entire life!
Is Oatmeal Ok On A Keto Diet?
The ketogenic diet, or keto diet, is a moderate-protein, high-fat, and low-carbohydrate diet that has gained a reputation for being a great weight loss helper (4).
People who stick to the keto diet eat few carbs to support the body's energy needs and as a result, your body turns fat into the fuel for energy. When your body burns body fat for fuel, it creates ketones, substances made in your liver. After that, your body enters a state of ketosis which is said to allow you to lose up to a few pounds within the first week (4). 
The keto diet is now the most popular diet in the United States and it is gaining in popularity around the world. 
The ketogenic diet emphasizes high-fat foods and restricts the number of carbohydrates. A true keto diet includes adequate amounts of protein and less than 50 grams of carbohydrates a day (3).
The most common keto diet consists of at least 70 percent of calories derived from fat, less than 10 percent from carbs, and up to 20 percent derived from protein (9). 
Being a source of carbs, oatmeal is unfortunately not okay on a keto diet. The point is that oatmeal was derived from a whole-grain which includes a big portion of carbs. 100 g of oatmeal will have approximately 66 g of carbs which makes oatmeal not preferable for keto meals. 
However, if you are an eager oatmeal enthusiast and can't imagine your morning meals without oats then you can combine oats with products rich in fats and proteins. Note that oatmeal is a source of good, complex, high-fiber carbs. They supply many necessary vitamins, minerals, and antioxidants to your body. Thus, by combining oats with other fats and protein you are going to get enough healthy nutrients for body strength and good feelings.
How Many Carbs Are In Keto Overnight Oatmeal?
Sometimes we are too lazy to cook anything in the morning. If you are looking for an easy recipe that will not demand any preparation for you in the morning you are in the right place. 
Overnight oats are a lifesaver, helping you tackle your day with energy and nutrients. The advantages of keto oats overnight are in their main components – fiber and protein. No cooking is required which is an excellent plus for busy people. Their delicious taste can satisfy your cravings and satiate your stomach. 
Here is the list of nutrients of overnight oats (5):
| Calories | Carbs | Fat | Protein |
| --- | --- | --- | --- |
| 310 | 6g | 27g | 11g |
And now let's move to the overnight oats recipe. It is simple and the results are going to bewilder you.
Ingredients:
1 Tablespoon

chia seeds

2 Tablespoons

hemp seeds

1 Tablespoon

coconut flour

¼ Cup

unsweetened shredded coconut

⅓ Cup

unsweetened almond milk

½ Teaspoon

vanilla extract

⅔

Monk sweetener or any other sugar-free sweetener
You can experiment with different toppings to add more flavor and taste:
Nut or seed butter:

Cashew butter, almond butter, pumpkin butter, sunflower seed butter or peanut butter. They will add some creaminess to your oatmeal. 

Fruit:

Low-carb fruit such as blueberries, strawberries, raspberries, or blackberries will fit well in overnight oatmeal. Toss them on top of the oats when you're ready to eat.

Nuts and seeds

: sunflower seeds, pumpkin seeds, sliced almonds, macadamia nuts, pecans, or chopped walnuts.

Toasted coconut chips

– rich in dietary fats and fiber coconut chips will add an exotic taste to your meal.

N

o sugar chocolate chips

.
Instructions:
Mix all the components in the container and cover it with a lid.

Leave it in the fridge for at least 5 hours.

When you are hungry, open the fridge, grab a container and add a little bit of milk or water to the oats overnight.

Add toppings to your taste and enjoy. 
Obviously, keto oats overnight are a perfect choice for people who don't want to spend their time in the morning cooking. You can experiment with other toppings. Be aware that many of them are high in carbs and include a large amount of sugar.
Read More: Keto Pancakes: All Questions Answered + Recipe And Ingredient List
Are Keto Oatmeal Cookies High In Carbs?
Everybody loves to snack on cookies during the daytime. Some grab a glass of milk, tea, or other beverage and have a blast biting a soft sweet treasure. That said, we can't afford cookies often because they aren't as healthy as we'd like. 
But what if I told you that there are sugar-free low-carb cookies that would melt in your mouth, taste super delicious, and contain only nutritious components? Sounds too good to be true? 
If your answer is yes, then you can indulge yourself in oatmeal keto cookies. Here is the trick. When you prepare oatmeal keto cookies with oats, then yes you can expect a large amount of carbs. On average, one piece contains 12g of carbs. This might be a little high for a snack on the keto diet, depending on what else you've eaten that day.
However, do not get frustrated too quickly because you now know that in order to prepare oatmeal you don't necessarily need oats. You can substitute them with nutritional seeds and get a valuable dish. The same goes with oatmeal cookies. These energy balls have a great crunch on the outside and a soft-melting center. 
Let's delve deeper into the basic ingredients of keto oatmeal cookie recipe:
2  Large Eggs

– large eggs are perfect for this recipe, not medium. 

¾ cup Besti Brown

– natural sugar replacement that adds flavor and richness to your cookies. 

1 teaspoon Vanilla Extract

– a gentle mild flavor is guaranteed.

½ cup Hemp Hearts

– they help to create a texture like typical oats. 

1 teaspoon Baking Powder 
½ teaspoon Sea Salt

– just a bit to add a bliss point. 

½ cup Oat Fiber

– it's gluten-free and adds an oaty taste without carbs. 

¾ cup Unsalted Butter –

coconut oil will do great for dairy-free cookies but the taste is going to be different.

½ cup Blanched Almond Flour –

give your cookies a perfect consistency.
Instructions:
Preheat the oven to 177 degrees C and line a cookie sheet with parchment paper.

Beat the butter and sweetener in a large bowl with a hand mixer until it gets fluffy. 

Beat the eggs with vanilla extract. Your eggs must be at room temperature in order to not solidify the butter. 

Mix almond flour, baking powder, sea salt, oat fiber, and cinnamon until it's well combined. 

Add hemp seeds to the batter. 

Use a cookie scoop or a typical spoon and scoop the dough onto the parchment paper.

Flatten cookies with a fork in different directions. Leave the surface uneven. Your cookies should be 6-7 centimeters thick. 

Bake the cookies in the oven for 12-16 minutes until the edges are golden. 

Take them out when ready and serve cold (

5

).
| Calories | Carbs | Fat | Protein |
| --- | --- | --- | --- |
| 69 | 3g | 5g | 3g |
This simple step-by-step oatmeal keto cookie recipe is going to add some sweet variety to your cooking routine. Plus, you can also freeze oatmeal keto cookies by cooling them completely and then storing them in a freezer-safe container. Freeze them for 3-4 months maximum.
Yanking yourself back in shape has never been so easy with our game-changing fitness app! Start transforming your life with BetterMe!
The Bottom Line
Start your morning routine with nutritious keto oatmeal. The advantages of low-carb keto oatmeal without oats are versatile. This sugar-free, gluten-free, and grain-free oatmeal is made without oats which gives it a low-carb benefit. You can substitute oats with hemp seeds, flaxseeds, or chia seeds. In this way you will get a creamy delicious mixture full of necessary nutrients. 
Overnight keto oatmeal is a healthy option for people who don't like spending time preparing food in the morning. Mix all the ingredients and just keep them in the fridge for at least 5 hours. 
Another healthy and delicious option to tackle your day is keto oatmeal cookies – soft, low-carb energy balls that melt in your mouth.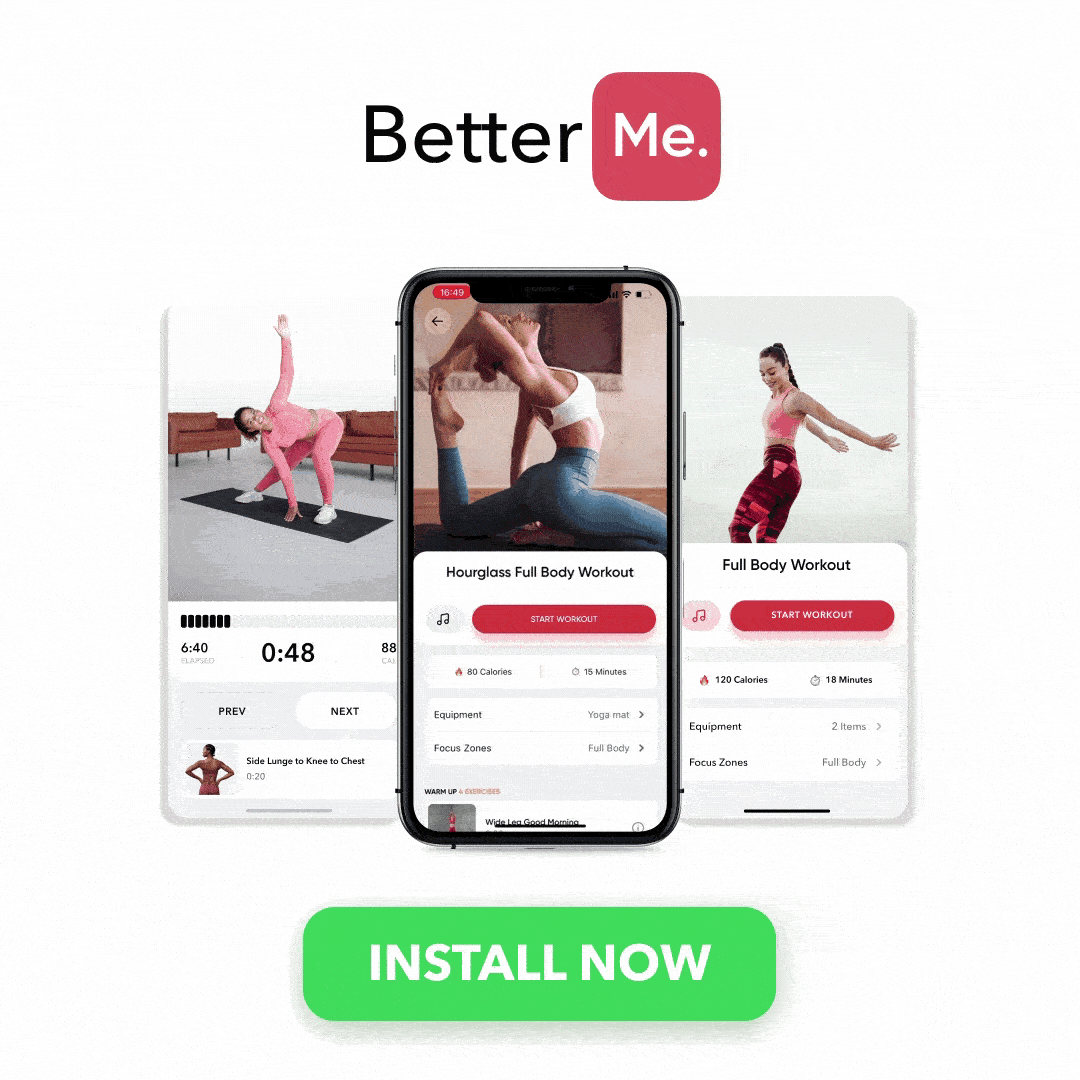 DISCLAIMER:
This article is intended for general informational purposes only and does not address individual circumstances. It is not a substitute for professional advice or help and should not be relied on to make decisions of any kind. Any action you take upon the information presented in this article is strictly at your own risk and responsibility!