When you shift your diet, the new one may be hard to be consistent with, especially if it's restricting. When it comes to keto, needing to count carbs all the time could be wearisome. Besides, the foods you used to eat are no longer available, so you have to look for substitutes. Gladly, you're not alone. Google keto breakfast ideas, and you'll find a myriad of options to start your day keto-friendly. Or even better, browse through this blog for information and meal ideas to stay healthy and follow the ketogenic diet.
Continuing the topic of breakfasts, pancakes sound like a warm and fluffy way to start the day, right? Once you go keto, you don't have to say goodbye to this tender, flavor-rich meal. There are plenty of keto-friendly pancake options, even special mixes you can make or buy!
All you need to do is get eggs, cream cheese, almond or coconut flour, and some vanilla or lemon zest. And if you're tired of the regular egg and cheese keto pancakes, there are some variations for you in this very article.
It's a guide where you'll find info about varieties of low-carb pancakes, common ingredients for them, and answers to the most important and frequently asked questions.
Here you'll find little sugar or grains!
Why Try Keto Pancakes?
First of all, if you follow the ketogenic diet, you can't have any other pancakes. Regular flour contains too many carbs for the limit that you have. The keto versions are all that's on the table.
This isn't bad since keto pancakes are very delicious.
Here are some reasons you may want to adopt this type of breakfast:
You can make them both salty or sweet by varying the recipes and toppings. Have them with bacon and low-carb veggies or with berries and keto maple syrup. There's much space for diversity.

This breakfast may be close to your regular breakfasts before you started the keto diet. If you were fond of pancakes, it'll be difficult to say no to such a tasty dish. Gladly, there are substitutions for many otherwise carb-rich meals.

They are quick and easy to make, just like the regular pancakes. Make sure you have all the ingredients, that's all. The regular keto pancakes are only made with 2 ingredients, eggs and cream cheese, which makes things even easier.
Keto Pancakes: Varieties
There's no single keto pancake recipe. You can change and adjust the standard guidelines as you wish. There's one rule – to eliminate as many carbs as possible.
There are:
Egg and cream cheese pancakes

Keto pancakes with almond flour

Pancakes with coconut flour

Keto pumpkin pancakes

Macadamia nut pancakes

Сhocolate protein pancakes, etc.
The most common ones are egg and cheese keto pancakes. There are basically two ingredients there – eggs and cream cheese. These are delicious, but eating all the same pancakes every day may not be the most fun for keto-heads. This dish is more tangy than many people like.
If you're one of them, you may like keto pancakes with almond or coconut flour. Almond flour contains 50 g of fat compared to only around 21.4 g of carbs per 100 g (1). Therefore it's perfect for all keto meals where you need flour. The two can be mixed together or you can choose one to compare with  and find out which flour you like best.
If you want something even more special, you can prepare keto pumpkin pancakes. These are made with almond and/or coconut flour and pumpkin puree. Some recipes recommend adding pumpkin spice, but why limit yourself to that? Add the puree for beta-carotene boost purposes (at least) (2). The taste is yummy!
There are even macadamia nut pancakes (9). These will not only diversify your diet and make it a little fancier but contribute to your health as well. Macadamia nuts are high in monounsaturated fats, which may help lower cholesterol (6). More research is needed, of course, but there are suggestions that as part of a healthy diet, they may be good for preventing heart disease (6). 
If you're into the choco taste, try keto pancakes with chocolate protein. It will give your meal the milky, chocolaty taste without the sugar and carbs it's usually associated with. Just add some protein to your batter, but make sure you don't add too much. It can not only ruin the consistency but undermine your ketosis efforts as well. Protein eaten in excess may turn into sugar (7).
Read More: Keto Lasagna: The Low-Carb Answer To Your Italian Food Cravings
Keto Pancake Ingredients
What then are keto pancakes made of? The list of ingredients can go on and on because there are so many varieties of keto pancakes. Here, I'll list the main dry and wet ingredients that make that perfect pancake texture, additions for nutrition and flavor, as well as toppings.
Eating pancakes without toppings may get boring, even if they are tasty, right?
Dry Ingredients
The dry ingredients aren't obligatory, but they will make your pancakes closer to regular ones in terms of texture. Use:
Almond flour – keto-friendly flour

Coconut flour – keto-friendly flour

Baking powder – more rise and fluffiness

Sea salt – in case you need to balance the flavor.
Wet Ingredients
The wet ingredients you will see in most recipes are:
Eggs – choose room-temperature ones for the best results

Cream cheese – for creaminess and flavor

Coconut oil – melted and refined for more fat content and potential flavor

Sugar-free plant milk of your choice – you can use almond or coconut milk or water down the cream to achieve the right consistency

Avocado oil – in case you don't want to use coconut oil

Vanilla extract – adds so much in terms of flavor without making your keto pancakes carb-heavy
Additions
For more flavor, you can add the following:
Pumpkin puree

Spices (both for sweet and salty pancakes)

Granulated low-carb sweeteners

Banana, maple, or other extracts

Sugarless chocolate chips

Nuts

Fruit and berries (low-carb)

Orange or lemon zest
Toppings
To really enjoy your keto pancakes, add toppings that will add something nutrition-wise and diversify your every breakfast. Here are some options:
Nuts – they are low in carbs and high in healthy fats. You can add them to the batter or on top

Berries – blueberries are perfect when it comes to keto pancakes. You can also add it to the batter and/or sprinkle it on top

Sugarless choco chips – get a low-carb version and have chocolate pancakes with chocolate toppings when you want something extra sweet

Sugarless whipped cream – there's such a thing as well, just make sure you don't use the regular version

Keto-friendly syrup – maple syrup is one of the most popular when it comes to pancakes, but you'll need to use it sparingly

Butter – the everlasting keto-friendly classic

Peanut butter – a keto-friendly variant will enrich the meal with flavor.
BetterMe app will provide you with a host of fat-frying fitness routines that'll scare the extra pounds away and turn your body into a masterpiece! Get your life moving in the right direction with BetterMe!
Tips To Prepare The Best Keto Pancakes
Here are some recommendations on how to cook and store perfect keto-friendly pancakes:
Cover the pan and let your pancakes get fluffier and more voluminous. This approach also lets them cook better from all sides.

Grease the pan well, even if it's non-stick. Your pancakes will flip easily and be more aesthetically pleasing.

Add granulated sweetener if you like sweet breakfasts. Don't restrict yourself too much.

Store keto pancakes in the fridge and don't forget to cover them. They can stay there for a few days. This is great if you're into meal prep.

You can freeze the dish as well. For that, put the pancakes into a zip bag and into a freezer. Use the pancakes up within 6 months. If freezing ready pancakes doesn't sound good to you, you can freeze several batches of batter to always be ready to prepare a fresh meal.

Keep in mind that baking powder starts reacting as soon as you put it into the batter. Later on, it loses its qualities. So, add it only before cooking.

Reheat your pancakes in a microwave or on a non-stick pan until warm. You can also bake them, but make sure to butter them up beforehand so they don't go dry.
The Ultimate Keto Pancake Recipe
Ingredients change, but the basic steps to prepare keto pancakes are usually the same. Here, I'm sharing with you the universal pancake recipe so that you can try this nourishing and delicious breakfast as soon as possible.
Mix the wet ingredients and whisk them.

Mix the dry ingredients in a separate bowl.

Mix the wet and dry ingredients very well, creating your batter. If you feel like it's too thick, add more milk. And if the batter is too wet, add flour.

Place the pan on medium heat.

Grease your non-stick pan very well to make sure the process is smooth. For a smooth finish on the pancakes, gently wipe excess oil from the pan. If there's too much grease, the brown color will come in spots, but this won't make the taste worse, of course.

Wait for it to get hot, then take small portions of the batter and put them on the pan.

Cover the pan and let your future pancakes cook for 3-4 minutes. When you see bubbles on the edges of the pancakes, it's time to flip them.

Flip them and cover the pan again for another 2 minutes.

Put your portion on a plate and decorate with berries, nuts, keto-friendly syrups or whipped cream, some cream cheese, or even bacon if you're into salty breakfasts.
The process doesn't take a lot of time, especially when you get used to the process. Each time, you'll improve your technique, mastering the skill of making the fluffiest keto pancakes. Mix and match the ingredients to find the formula you like the most. Just make sure all the products are high-quality and keto-friendly.
Read More: Keto Dinner Rolls – How To Make Soft And Fluffy Low Carb Dinner Rolls From Start To Finish
Keto And Keto Pancake FAQ
Here, you'll find answers to the most frequently asked questions on keto pancakes and the keto diet in general. Some people go with the trend and make keto pancakes for breakfast 'just because the Internet says it's healthy'.
Some basic information on the diet and its features is necessary because keto is a big lifestyle change.
Why Are My Keto Pancakes Grainy?
If you're using coarse almond meal instead of flour, your keto pancakes will be a bit grainy. If you don't like this quality in your food, just switch the almond meal for almond flour. Your pancakes will be fluffy like a cloud.
For maximum effect, you can sift the flour to get rid of coarser particles.
Are Pancake Mixes Keto-Friendly?
If you want to buy a ready keto pancake mix, make sure you read the label. There has to be information about the macronutrient content, as well as the ingredients. Regular mixes won't work since they are packed with carbs.
Why Are Keto Pancakes Healthy?
If you're following the keto diet, pancakes count as an appropriate breakfast (or a meal for another time of day, you do you) given you use the right ingredients. Almond flour and milk, high-quality eggs, keto-friendly peanut butter, berries, and nuts are all healthy if you eat them in moderation and as part of an overall healthy diet.
All the ingredients provide nutritional benefits and help to maintain ketosis, which may help you get closer to your fitness and health goals.
Does Any Type Of Low-Carb Pancakes Count If I'm On A Keto Diet?
There are various types of keto diets. For some, you're allowed high-carb days when you can prepare even regular pancakes. Some types allow only 5% of carbs a day, which may make you rethink your breakfast ideas.
Here are the most common types of ketogenic diets:
Standard ketogenic diet

– the diet that puts focus on consuming fats. It allows 70% fats, 20% protein, and 10% carbohydrates (

5

).

Cyclical ketogenic diet

– in a week, you're allowed 2 carb days and 5 keto days per week, or other combination. Great for people who can't say no to carbs, do intense workouts, or those transitioning to keto.

Targeted ketogenic diet

– you can add carbs to the diet before and after workouts.

High-protein ketogenic diet

– this variant is close to the standard keto diet, except you can eat up to 35% protein, 60% of fat, and only 5% of carbs.
Why Is Eating Lots Of Fats In A Keto Diet Healthy?
It very much depends on the types of fats you eat. It's highly preferable to eat primarily healthy fats such as those in nuts, seeds, avocadoes, olive oil, and fatty fish, while limiting saturated fats from meats and dairy products.
The goal of any keto diet is to induce the process of ketosis in your body. Ketosis occurs when fats are burned for energy instead of carbs. Sugar that comes from carbohydrates is usually the main source of energy for your cells. When you limit your carb consumption dramatically and increase fat intake, your brain makes the shift to running on ketones, a byproduct of fat breakdown. Whether this is "healthy" for you or not long term is controversial.
Common keto diets limit carb intake to 20-50 grams a day. That's not enough to supply your body with sufficient energy, which means it has to change its source of fuel. Instead of high-carb foods, keto dieters fill their diet with healthy oils, eggs, nuts, meat, and fish (3).
Plus, they try to control their protein consumption. Your body may turn proteins into glucose if they are eaten in excess of what is needed for other purposes, which might knock you out of ketosis (7).
Betterme will keep you laser-focused on your weight loss journey! Nutrient-packed meal plans, fat-blasting workouts, galvanizing challenges and much more. Try using the app and see for yourself!
Why Should I Try The Keto Diet?
To try and cook keto pancakes every morning, maybe?
Just kidding. Keto has lots of claimed benefits. If we talk straight about weight loss, this diet is an option for people who want to prevent or treat obesity (4). It can also be more effective than low-fat diets, according to some research.
This doesn't mean you have to start the diet right now. You can adopt balanced eating without strict carb limitations. You can go paleo. You can try intermittent fasting. It's your choice.
One kind tip, though. Before starting any diet, check for allergies and health conditions that require certain eating habits. If you take medications and/or have a pre-existing condition, consult your doctor prior to making such a serious choice. Low carb or other restrictive diets are not safe for everyone.
Summary
Keto pancakes are the ultimate keto breakfast. They are yummy, not difficult to cook, and there are so many varieties and toppings that you can prepare them every morning and not get bored.
You can make them sweet or salty, it's your choice. Oftentimes, this is the go-to meal for people who want to be consistent with their ketogenic diet but still want something sweet. Low-carb versions include eggs and cream cheese most of the time, but you can vary flours, additions, and toppings.
From common egg and cheese to macadamia nut pancakes, you can choose whichever option you want to diversify your diet. Keto is one of those lifestyles where you have thousands of meals that are rich in flavor and very healthy. It may also be more effective than the low-fat diets that are tasteless and much more difficult to stay consistent with.
The next time you're in doubt, just find a new recipe for keto pancakes and have a filling breakfast, knowing it's good for you and will help you achieve your fitness goals.
And remember that consistency is your key to success!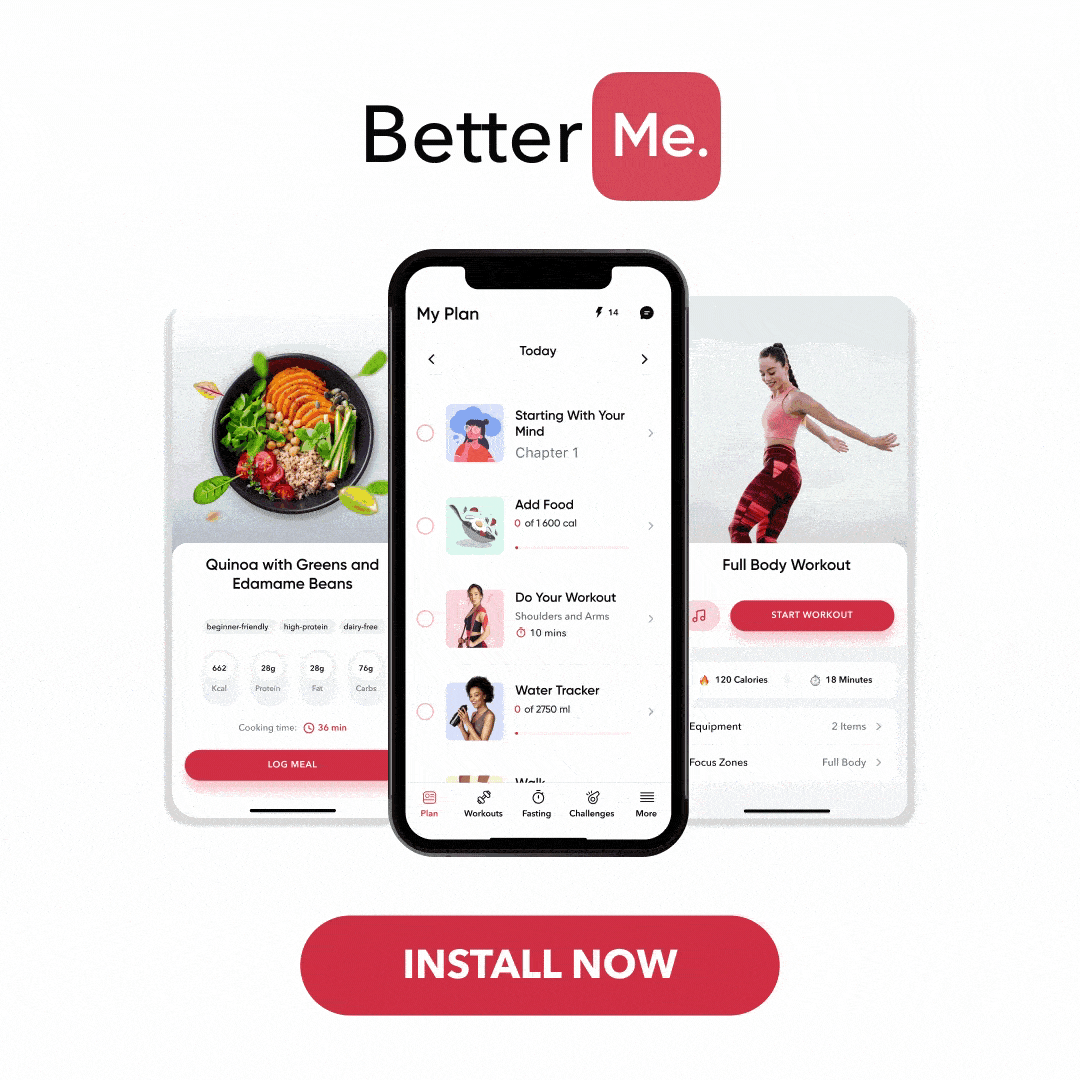 DISCLAIMER:
This article is intended for general informational purposes only and does not address individual circumstances. It is not a substitute for professional advice or help and should not be relied on to make decisions of any kind. Any action you take upon the information presented in this article is strictly at your own risk and responsibility!