When someone hears of keto, they think of a highly restrictive diet. They might assume that the diet does not even allow snacks. But that is hardly the case, this diet allows snacks and comfort foods. The restriction is on the consumption of anything that is not low carb, high fat, and moderate protein. Today we discuss some of the keto comfort foods that you can add to your diet and still benefit from this diet plan.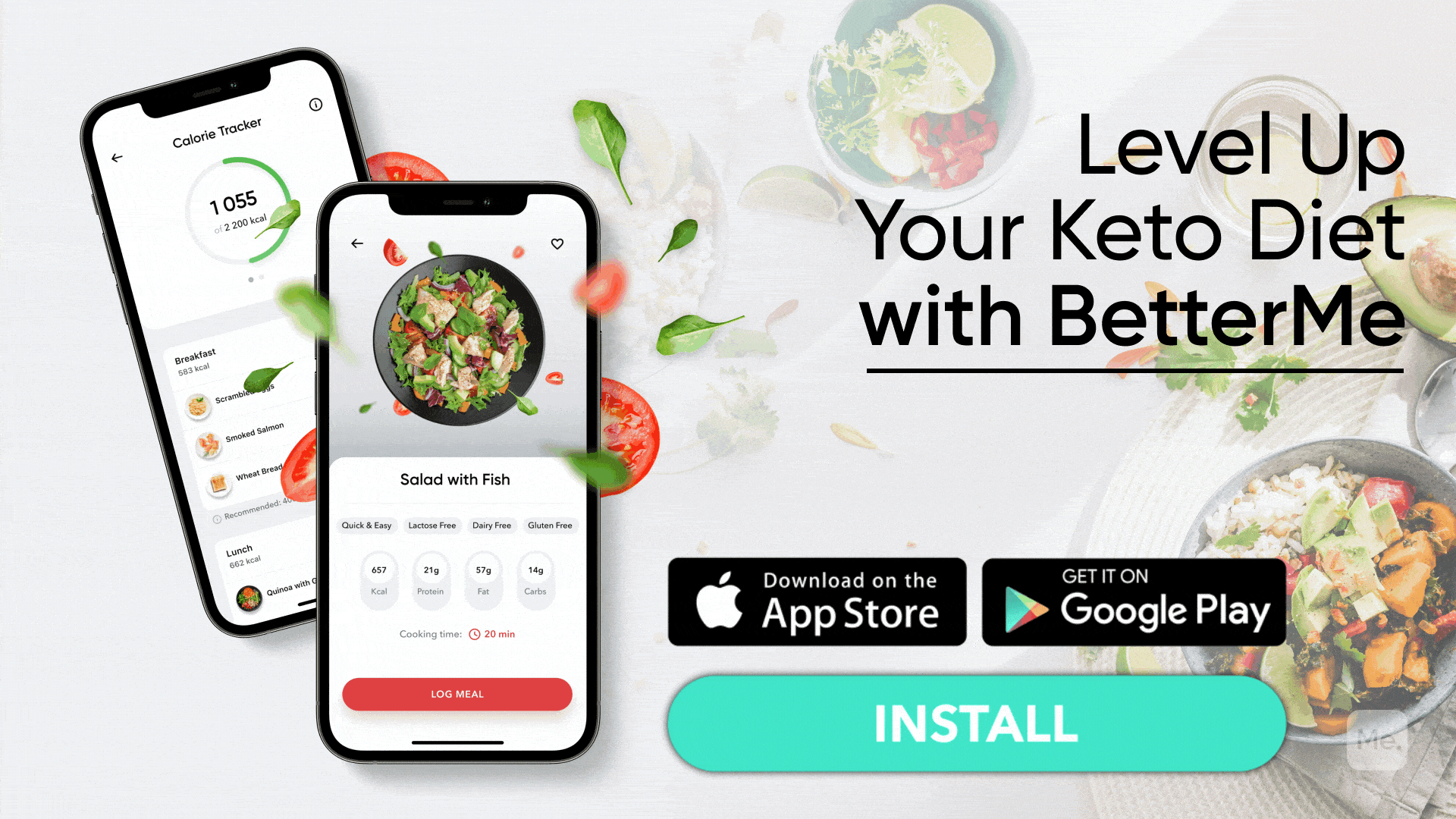 What Is a Keto Diet?
The ketogenic, or the keto diet as it is mainly known, refers to a very low carb, high fat, and moderate protein diet. The aim of this diet is to drastically reduce your carbohydrate consumption and force your body to burn fat for energy rather than glucose (2).
That said, the primary focus of a keto diet is foods high in healthy fats. They make up about 60% to 80% of your daily calories (2). Proteins make up 15% to 20%, while carbohydrates are restricted to no more than 50 grams (2).
The running theory is that you burn more stored fat when your body is in a ketosis state due to reduced carbohydrate consumption (2).
Foods to Eat and Avoid in a Keto Diet
The recommended foods in this diet must fall under the three categories of low-carbs, moderate-protein, and high fat. Some of these foods include (2):
Seeds and nuts

Fibrous and non-starchy veggies

Greek yogurt

Full-fat dairy products

Fish

Meat

Plant-based oils

Cottage cheese

Eggs

Coconut and avocado
Conversely, you are required to stay away or limit the consumption of the following foods:
Pasta

Bread

Breakfast cereals

Rice

Sugary sweets

Starchy veggies like corn, sweet potatoes, and beans

Wine

Beer (unless it is low-carb)

Fruits with high sugar contents
Read More: Keto Lunch Recipes To Prepare In Under 30 Minutes And Power You Through The Afternoon
The Best Keto Comfort Foods
The most common comfort foods in today's society have high carb and calorie contents.  So, you will find numerous questions about comfort foods and their effect on a keto diet. For example, you may come across questions such as: can I have fried chicken? Or can I eat fried chicken without breading?
The answers to these questions lie in the keto diet dietary rules; the recommended foods must be low-carb, moderate-protein, or high-fat. For more insight on such foods, let us look at some delish keto comfort foods.
Keto Pizza (4)
Pizza is high in carbs, making it a no-good food in a keto diet. But that does not mean that you cannot make keto-friendly pizza. Are you craving pizza? If so, here is an easy recipe to follow:
Ingredients (4)
150 g cherry tomatoes, halved

Parmesan, dairy-free cheese or spreadable dairy-free cream

1 tbsp. olive oil, plus extra for drizzling

A small handful of black olives

Handful of rocket
For the dairy-free spreadable cream (if not using shop-bought)
140 g blanched almonds (soaked in salted water for 6-8 hrs)

8 g nutritional yeast
For the crust
300 g cauliflower rice

25 g coconut flour

Two eggs, beaten

12 g milled flaxseed

1 tsp. dried oregano

1 tbsp. olive oil

1 tsp. dried basil

1 tsp. nutritional yeast, optional
Preparation (4)
If you are making your plant-based cream, mix the ingredients with a pinch of salt and 60 ml of water in a blender. You can add water as needed until you get your desired consistency.

Heat the oven 200C/180C fan/gas 6. Place the cherry tomatoes, olive oil and a pinch of salt on a baking tray and toss to spread evenly. Bake for 20 to 25 minutes until the tomatoes are soft.

Meanwhile, make the pizza crust. Gently heat cauliflower rice in a frying pan while stirring occasionally, or microwave it for five minutes. Wrap it while it is still warm using a cheesecloth, nut milk bag, or dish towel and squeeze out as much water as possible. Set aside for a few minutes, then squeeze out more water again.

Heat olive oil in a frying pan over medium heat and add the herbs and cooked cauliflower. Stir for five minutes. Put the beaten eggs in a bowl with a pinch of salt. Add the cooked cauliflower rice, milled flaxseed and nutritional yeast, and coconut flour to combine.

Line a baking tray with parchment and shape the pizza crust into a rectangle (about 18 x 20cm). Avoid spreading it too thin as it will tear. Bake for 15 to 20 minutes until the cauliflower crust is golden and feels dry to the touch.

Remove the crust from the oven and add the roasted cherry tomatoes, cream or cheese, and black olives. Bake for 5 to 10 minutes until the edges are lightly golden and the toppings are piping hot. Add the freshly cracked black pepper, rocket, and a drizzle of extra olive oil.
Betterme will keep you laser-focused on your weight loss journey! Nutrient-packed meal plans, fat-blasting workouts, galvanizing challenges and much more. Try using the app and see for yourself!
Nutrition (4)
The nutrition per serving is as follows:
Calories- 402

Total fat- 31 g

Total carbs- 8 g

Fiber- 6 g

Protein- 18 g
Hummus Snack Packs (1)
These packs are excellent keto snack ideas. To prepare them, you need:
Ingredients (1)
400 g can chickpeas, drained, liquid reserved

2 x 200 g bags of baby cucumbers or four regular cucumbers

2 x 200 g bags rainbow carrots or four regular carrots

One garlic clove

1 tsp. ground coriander

½ tsp. ground cumin

1 tbsp. extra virgin olive oil

1-2 tbsp. lemon juice
Preparation (1)
Add the chickpeas into a bowl with the garlic, coriander, cumin, one tablespoon of lemon juice and the oil. Add two tablespoons of the reserved liquid from the chickpeas, then blitz until smooth using a hand blender. Add another splash of the liquid if it proves challenging. Season and add a little extra lemon juice if needed.

Spoon the hummus into four small containers. Slice the cucumber and carrots into batons when ready to eat and serve with the hummus.
Nutrition (1)
The recipe makes four servings. However, the nutrition per serving is:
Calories- 164

Total fat- 6 g

Total carbs- 18 g

Fiber- 8 g

Protein- 6 g
Read More: Keto French Toast Recipe – Low Carb And Healthy Breakfast Idea
Keto Smoothie (5)
This keto comfort foods recipe is perfect if you crave sugary drinks. Check it out:
Ingredients (5)
500 ml coconut milk or any plant-based milk of your choice

130 g frozen or fresh berries

130 g spinach leaves, washed and chopped

20 g milled flaxseed

40 g shelled hemp seeds

10 g tahini

10 g piece of ginger

1 tsp. cinnamon powder
Preparation (5)
Mix all the ingredients in a blender and blend until you get the desired puree consistency. 
Nutrition (5)
The nutrition per serving is as follows:
Calories- 339

Total fat- 30 g

Total carbs- 8 g

Fiber- 4 g

Protein- 8 g
Low-Carb Chocolate Hazelnut Bars (6)
Snack bars are a common craving and comfort food for most people. Luckily, this keto-friendly snack bar can satisfy your craving. It entails:
Ingredients (6)
1 cup hazelnuts, blanched and toasted

 

1/4 cup Keto Collagen – Chocolate

¾ cup almond flour

0.5 oz. cocoa butter, melted

 

¼ cup monk fruit sweetener blend (like Lakanto)

1 ½ tbsp. cocoa powder

 

1 ½ tbsp. hazelnut butter

 

1 generous pinch of salt
Preparation (6)
 

Reserve a quarter cup of the hazelnuts.

Process the remaining hazelnuts in a food processor until coarse.

 

Add in the cocoa powder, almond flour, protein powder, and sweetener and process until just blended.

Add the melted cocoa butter and hazelnut butter and process until you get a sticky dough. It should not be runny.

 

Transfer the mixture into a 6-inch pan lined with parchment paper.

 

Press it gently then top with the reserved hazelnuts.

Put in the fridge for about two hours or until firm.

 

Cut into bars and serve.
The nutrition profile is as follows (6):
Calories- 109

Total fat- 8.8 g

Total carbs- 2.9 g

Fiber- 1.2 g

Protein- 6.2 g
BetterMe app will provide you with a host of fat-frying fitness routines that'll scare the extra pounds away and turn your body into a masterpiece! Get your life moving in the right direction with BetterMe!
Keto Loaded "Baked Potato" Soup (3)
Keto soups are excellent comfort food dinner ideas. Here is an easy soup recipe to prepare for dinner:
Ingredients (3)
One small head (about 3 cups) of cauliflower, cut into florets 

One bunch (about 1 1/4 cups) of radishes, trimmed and quartered 

Six slices of uncured bacon, chopped

Two ribs (about 1/2 cups) of celery, chopped 

4 cups low-sodium chicken broth

One large (about 2 cups) yellow onion, chopped 

1 tbsp. extra-virgin olive oil

Fine sea salt and freshly ground black pepper

Three garlic cloves (about 1 tbsp.), minced 

4 oz. (about 1 cup) Cheddar cheese, shredded 

2 tbsp. minced fresh chives, for serving, optional

1 tbsp. unsalted butter

Hot sauce, optional

Sour cream, for serving, optional
Preparation (3)
Place a large baking sheet at the center of the oven rack. Preheat the oven to 425 degrees F.

Take a large bowl and add the cauliflower, radishes, oil, 1/2 teaspoon salt, and 1/4 teaspoon of pepper. Carefully remove the hot baking sheet from the oven and spread the mixture in a single layer. Roast for 25 to 30 minutes or until the veggies are tender and caramelized in spots, stirring once or twice. 

Add the bacon to a large saucepan and heat over medium-low heat. Cook for 10 to 13 minutes until it is crisp and golden while stirring occasionally. Transfer it to a small dish using a slotted spoon. Pour off about one tablespoon of the bacon fat. Add the onion and celery to the pan and sprinkle with 1/4 teaspoon salt. Cook for about 5 minutes or until tender while stirring. Add the garlic and sauté for a minute or so until fragrant.

Pour in the broth plus the roasted veggies and bring to a boil. Reduce the heat, partially cover and simmer to allow the flavors to meld, about 20 minutes. 
Nutrition (3)
Calories- 350

Total fat- 26 g

Total carbs- 10 g

Fiber- 3 g

Protein- 25 g
The Bottom Line
You do not have to sacrifice your favorite foods when following a keto diet. Instead, all you have to do is prepare cozy keto comfort foods that fit the dieting principles of this eating pattern. Some of these foods include keto pizza, snack chips, snack bars, smoothies, and soups. But be sure to consult your dietitian before adding these foods to your diet plan.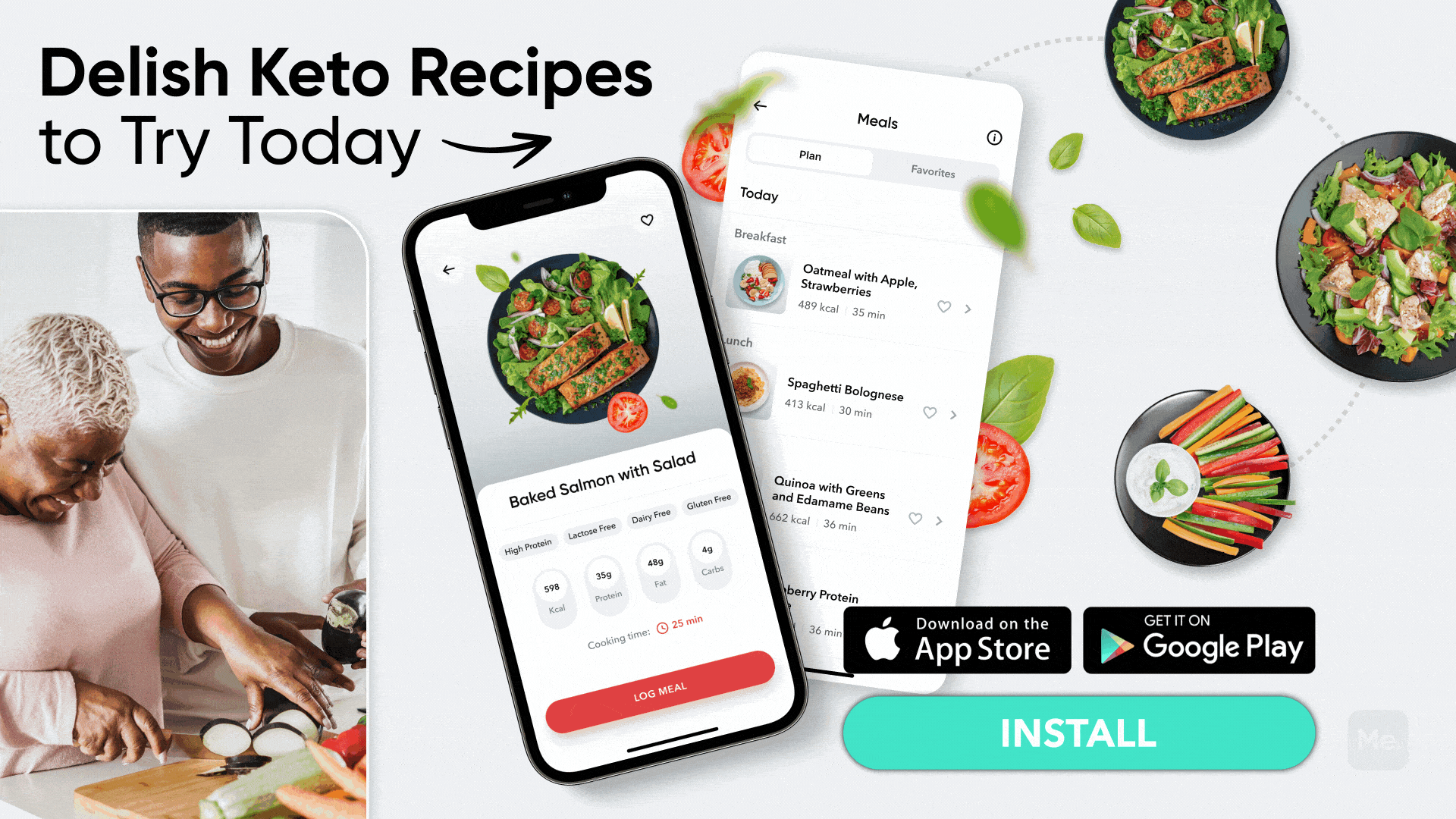 DISCLAIMER:
This article is intended for general informational purposes only and does not address individual circumstances. It is not a substitute for professional advice or help and should not be relied on for decision-making. Any action you take upon the information presented in this article is strictly at your own risk and responsibility!