Starting your day right is crucial. The right mood, the right atmosphere, the right rituals, the right training and/or meditation, and the right breakfast, of course. But then morning comes and you don't know what to cook, thinking everything that you ate earlier has become boring. This is an especially common issue for people trying keto or paleo diets since there are options but you still have to limit carbs. Some mornings you may want to skip the thinking process and just have the first thing you come to in the fridge.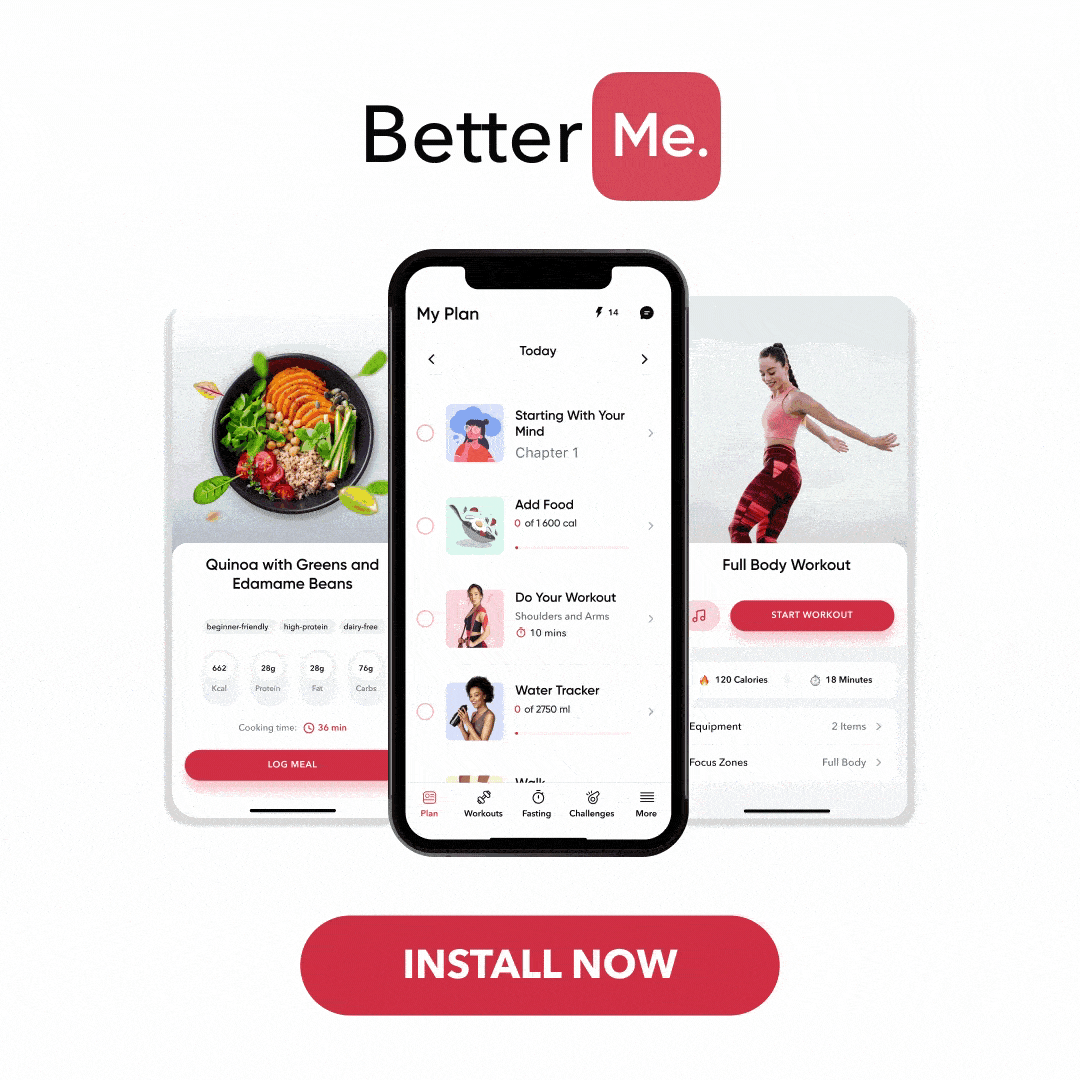 But what if you had a list of 20+ keto breakfast ideas for every morning?
Just point at any of them and prepare an easy, delicious, keto-friendly breakfast stress-free. You can print out any of these as a list just to get ideas from it every morning.
Diversifying your meals is important if you want to keep consistent with your lifestyle. Eating all the same foods may become boring and make you question whether you've made the right choice when you switched to keto. It also narrows and limits the variety of different nutrients you are getting in.
We're here to provide you with some ideas, as well as some explanations on why it's difficult to think of a keto meal to prepare and whether or not you should only eat eggs (spoiler alert: no, even though they are delicious and healthy).
Prepare some zucchini, mozzarella, cauliflower, avocado, keto bread, cinnamon, eggs, and bacon at least, because the list is quite diverse.
Read More: Keto Lasagna: The Low-Carb Answer To Your Italian Food Cravings
Frequently Asked Keto Breakfast Questions
So that you do not have to scroll past the easy keto breakfast ideas, I put the FAQ section at the beginning. Even if you're a professional keto practitioner, you can find something new here.
Choose A Low-Carb Breakfast?
Low-carb foods offer satiety and have a minimal effect on blood sugar due to their high content of protein and fats (8). 
When it comes to the keto diet, fats play a major role here, as their consumption in combination with carb restriction changes the main source of energy for your body. The result of processing primarily fats for energy is called ketosis and it's the goal of the ketogenic diet (7).
Extremely low-carb diets may not be the best since they are difficult to be consistent with. However, when you choose the keto lifestyle, you'll have to limit your intake to 20-50 g a day, unless recommended otherwise by your doctor or dietitian.
Luckily, there are lots of meals with a lower carb content, more healthy fats, fiber, and protein to diversify your diet and help you get used to it.
Will Keto Work For Me?
The ketogenic diet has proven to be effective for weight loss for some people (7). However, the results are highly individualistic. There are potential advantages to this diet, such as (2):
Weight loss

Increase in HDL (the 'good' cholesterol)

Blood pressure decrease
However, the diet may have low sustainability if it's too restrictive. Besides, if you have a history of heart problems, make sure to consult your doctor before making such a lifestyle change.
The best-case scenario is to consult a professional registered dietitian to create a meal plan that will work for you. If you have any pre-existing conditions, talk to your doctor about the change you want to make and ask for their advice. Low carb diets are not safe for everyone.
What Breakfast Can I Eat On Keto?
The most popular keto breakfast seems to be scrambled eggs. You can try that or any other breakfast you'll find in this guide. Just make sure you watch over the saturated fat intake. It's easy to start eating too much of it, which can be detrimental to your heart health and outweigh any potential  benefits ketosis can provide for you.
Opt for healthier fats like olive oil, avocados, etc. Make sure your diet is diverse enough that you're having fun with every meal.
Is Oatmeal Allowed On Keto?
Unfortunately, traditional oatmeal is high in carbohydrates so they are off the list if you want to eat keto-friendly. Raw oatmeal contains 67.7 g of carbs per 100 g (9), which is quite a lot.
You can make keto-friendly oatmeal. Just scroll down and find the option on the list of keto breakfast ideas.
How Many Eggs Can I Eat For Breakfast?
Studies show that 1 egg per day is generally safe for most people (5, 4). Depending on your family history, genetics, and medical history, you may eat more without danger to your health, or you may need to limit your cholesterol intake. Talk to your doctor for more individualized advice.
Many people leading a healthy lifestyle opt for about 2 eggs per day. They are low in carbs, high in protein and fats, and can be cooked in a million ways. It's a universal breakfast, so healthy people can definitely eat 1-2 eggs every now and then. If you have a history of cardiovascular disease or diabetes, talk to your doctor about what they recommend for you.
If you've mustered up the courage to crush your weight loss goal, let Betterme take the sting out of this demanding process. Our app will help you restructure your habits, remold your life and crank up your fitness results!
20+ (Not Only) Lazy & Easy Keto Breakfast Ideas
Here you have plenty of lazy keto breakfast ideas as well as more sophisticated ones if cooking is like meditation for you. Whenever you don't feel like eating anything you've cooked before, just look through this list (10, 1):
Low-carb keto oatmeal

– substitute the regular oats with seeds. You can choose any seeds, from chia to flax, or even better take a mix, add some almond milk, some cinnamon, coconut, almond flour, and let it sit for some time for the seeds to absorb some of the milk. If you're looking for keto breakfast ideas with no eggs, this may just become your favorites.



Vegetable omelet

– eggs are a perfect breakfast choice for keto-foodies. They are low in carbs and offer lots of micronutrients. For the first meal of the day, choose some low-carb veggies like spinach, bell pepper, squash, onions, garlic, or mushrooms. Add some cream or plain yogurt and eggs, and fry until done. Make sure you don't fry it too much; choose a low temperature.



Sausage sandwich

– cook an egg, add some avocado and cheese, and some light sauce, and put all that between two lean sausage patties. That's quite a fat bomb that is also very delicious. If you need something greener, make sure to add some low-carb veggies to the sandwich to freshen it up. You can also wrap it with lettuce instead of the sausage patties if you prefer.



Avocado (or a blend)

– avocado is the golden choice when it comes to keto diet breakfast ideas. The fastest, laziest keto breakfast idea is to eat half an avocado with a spoon. If it's a high-quality, ripe avo, it will be easy to eat and very delicious. You can also cut out the fruit and mix it with seeds, spices, and condiments of your choice.



Almond pancakes

– almond flour is your pancake savior when you're on the keto diet. Make pancakes with some cream cheese, cinnamon, eggs, and butter. Add some berries on the top for more taste and use keto-friendly maple syrup for more sweetness.



Yogurt parfait

– instead of having plain yogurt, add some seeds, keto granola, and fruit in there to create a perfect breakfast parfait. Make sure you opt for Green yogurt or another low-carb version, as well as fruits that don't have lots of carbs in them. Opt for berries instead.



Baked avocado with eggs and bacon

– Cut an avocado in half and take it all out with a spoon. Mush it, prepare an egg and some sliced bacon. Mix everything together along with your favorite spices and put the filling back into the avo halves. Add some grated cheese and bake until done. You'll never want to eat anything else.



Macadamia nut pancakes

– there are so many ways you can make pancakes keto-friendly. One such way is to use ground macadamia nuts instead of white flour which is too high in carbs for the ketogenic diet. That nutty taste you'll get will send you to the moon. And if you add a bit of vanilla, you'll discover a whole new taste.



Chia seed pudding

– chia seed pudding made the news several years ago as a go-to healthy meal. And the news was true. For this, you'll need the seeds, cashew or coconut milk, and some berries. Mix the seeds and milk, add some vanilla,



Eggs and bacon

– another classic combination. You can prepare eggs in different ways: scramble, fry, boil, etc. It can be regular or turkey bacon as well. For more nutrition, add some low-carb veggies to the mix.



Read More: Keto Dinner Rolls – How To Make Soft And Fluffy Low Carb Dinner Rolls From Start To Finish
Cauliflower hash browns

– cauliflower is an amazing substitution for potatoes. Riced cauliflower, some garlic and onion powders, salt, pepper, some starch, avocado or olive oil will make a perfect base for your hash browns. Add some cheddar there, and you'll get more taste and more protein and fat.



Cobb salad

– a cobb salad may not be classic breakfast food, but why not? Mix some boiled eggs with leafy greens, ham, turkey, or bacon, avocado, some vinegar, oil, and cheese. There you have everything: protein, healthy fats, and a tiny bit of carbs. You can mix and match the ingredients to eat a new salad every day.



Everything bagels made keto

– bagels made with almond flour, mozzarella, eggs, and cream cheese are keto-approved and so delicious you may cry. On the top put all the seeds you have for extra nutrition. Cut such a bagel in half, put some sliced avocado and onions there, add your favorite condiment, and your ketogenic breakfast is ready!



Baked omelet

– this breakfast has less added fat due to frying as it's a baked omelet. You can add anything keto-friendly you want there. Try a mix of bell peppers, onions, ham, and cheese, pour eggs all over it, and bake until ready. You can prepare the dish for several days and add some greens and seeds on top for extra nutrition.



Berry avocado smoothie

– can't eat breakfast? Not a problem. Prepare a berry avocado smoothie. It's creamy, delicious, and packed with vitamins, minerals, and antioxidants. Just mix some avocado, almond or coconut milk, and strawberries or other berries of your choice. You'll get the sweetness and a perfect combination of tastes. And such a keto breakfast is easy to drink on the go!



Keto bacon egg muffins

– all you need for these are eggs, bacon, and onion. They come out hot, delicious, and fluffy. You can cook them during the weekend and have breakfasts for all the working days. Add some cheese if you want extra flavor.



Keto blueberry muffins

– if you're more into sweet breakfasts, how about sweet blueberry muffins that are low-carb and have a high protein content? The secret to such a keto-friendly combination is the same almond flour I talked about earlier. It also makes the muffins gluten-free! You can bake them with blueberries, strawberries, or other berries of your choice. Diversify!



Egg breakfast bites

– boil some eggs, cut them in half, and put some bacon, healthy mayo, cheese, and veggies of your choice between the halves. Hold everything together with a toothpick and enjoy keto-friendly egg bites. These are great for breakfast, as a snack, or as an appetizer at a party.



Avocado toast

– the all-time classic. Keto-friendly avo toast will boost your energy and won't take too much carb from the limit. The secret is in the avocado. It's full of healthy fats, potassium, calcium, magnesium, and other elements your body needs daily (

3

). No wonder why avocado breakfast ideas are so popular around the world.



Quiche without crust

– warm baked quiche will help you start the day right. Choose low-carb filling like ham, bacon, sausage, or fatty fish and greens, pour eggs all over, and bake until ready. This is a low-carb breakfast you can alternate according to what you like the most, which is the best kind of breakfast, honestly. It never gets boring.



Keto casserole

– sausage broccoli, cheese, cream, fresh basil, and nutmeg will make a perfect keto-friendly casserole you can start several days with if you cook enough. It will take about an hour and a half to prepare (

6

), but the prep time is only about 10 minutes, so you can attend to your business while your breakfast is cooking.



Keto bread

– you don't have to eat only bread, of course. But baking bread with pumpkin, and almond flour, and seeds will not only fill the room with amazing smells but make a good basis for any known keto sandwich. Take sausages and cheese or half an avocado and an egg, and there you have a perfect lazy keto breakfast.
Reasons why BetterMe is a safe bet: a wide range of calorie-blasting workouts, finger-licking recipes, 24/7 support, challenges that'll keep you on your best game, and that just scratches the surface! Start using our app and watch the magic happen.
Summary
Your ketogenic diet can only have a chance of bringing the claimed benefits if you're consistent with it. So, when in the morning you want that oatmeal with banana, chocolate, and honey, think about all the effort you've put into your lifestyle. 
There are plenty of easy keto breakfast ideas that are delicious, healthy, and not difficult to prepare. Peek into this list every now and then when you're too tired to think of a meal to cook or you want something fresh in your diet.
Even oatmeal can be made keto-friendly. Use almond flour, seeds, plant milk, cinnamon, coconut, etc., and there you have keto-friendly low-carb oats to start the day. Get avocados, learn to make keto bread and pancakes, and you'll never feel unsatisfied with your food.
Sure, keto has a lot of restrictions. And it's difficult at first to say no to every carb-rich food you know and love. But there are so many amazing substitutions that make keto fun! Besides, if you've decided to commit, do it pleasantly with diverse nutritious meals that will keep you full for a long time and help you achieve your fitness goals!
Nutrition doesn't have to be boring and daunting. Now, go buy some avocados, that magical almond flour, some cheese, eggs, tofu, fatty fish, low-carb veggies, and berries, and prepare your best keto meal!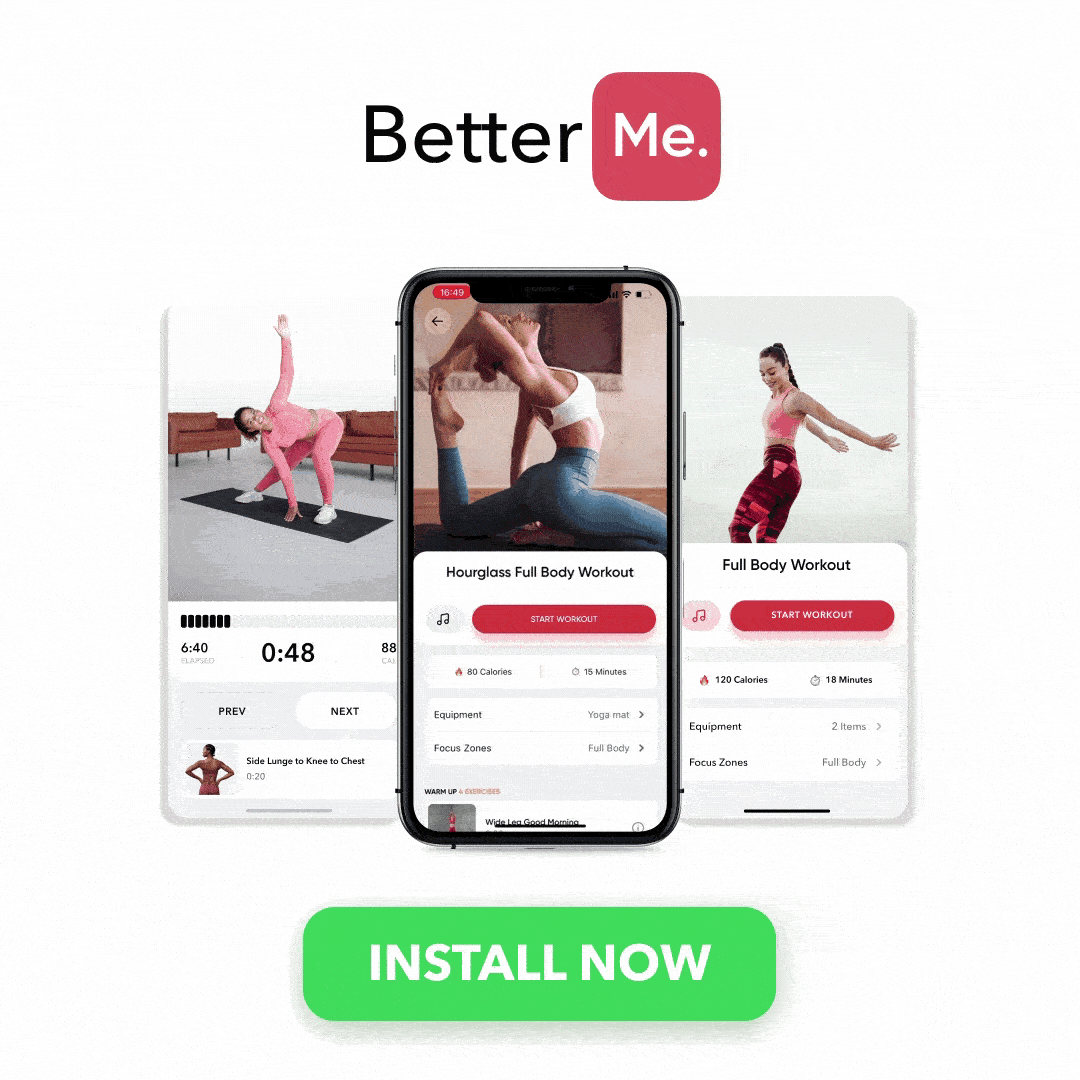 DISCLAIMER:
This article is intended for general informational purposes only and does not address individual circumstances. It is not a substitute for professional advice or help and should not be relied on to make decisions of any kind. Any action you take upon the information presented in this article is strictly at your own risk and responsibility!