Going keto can be a huge lifestyle change, especially if you're a big pasta fan. Traditional pasta dishes are the ultimate comfort food and can be hard to give up. Not to mention how frustrating switching up your basic keto dishes (aka everything made with cauliflower) can be. You want variety, and you'll be happy if it's full of flavor too. Fear not, pasta fans! Keto dieters have created some marvelous alternatives that will satisfy your carb cravings without ruining your diet.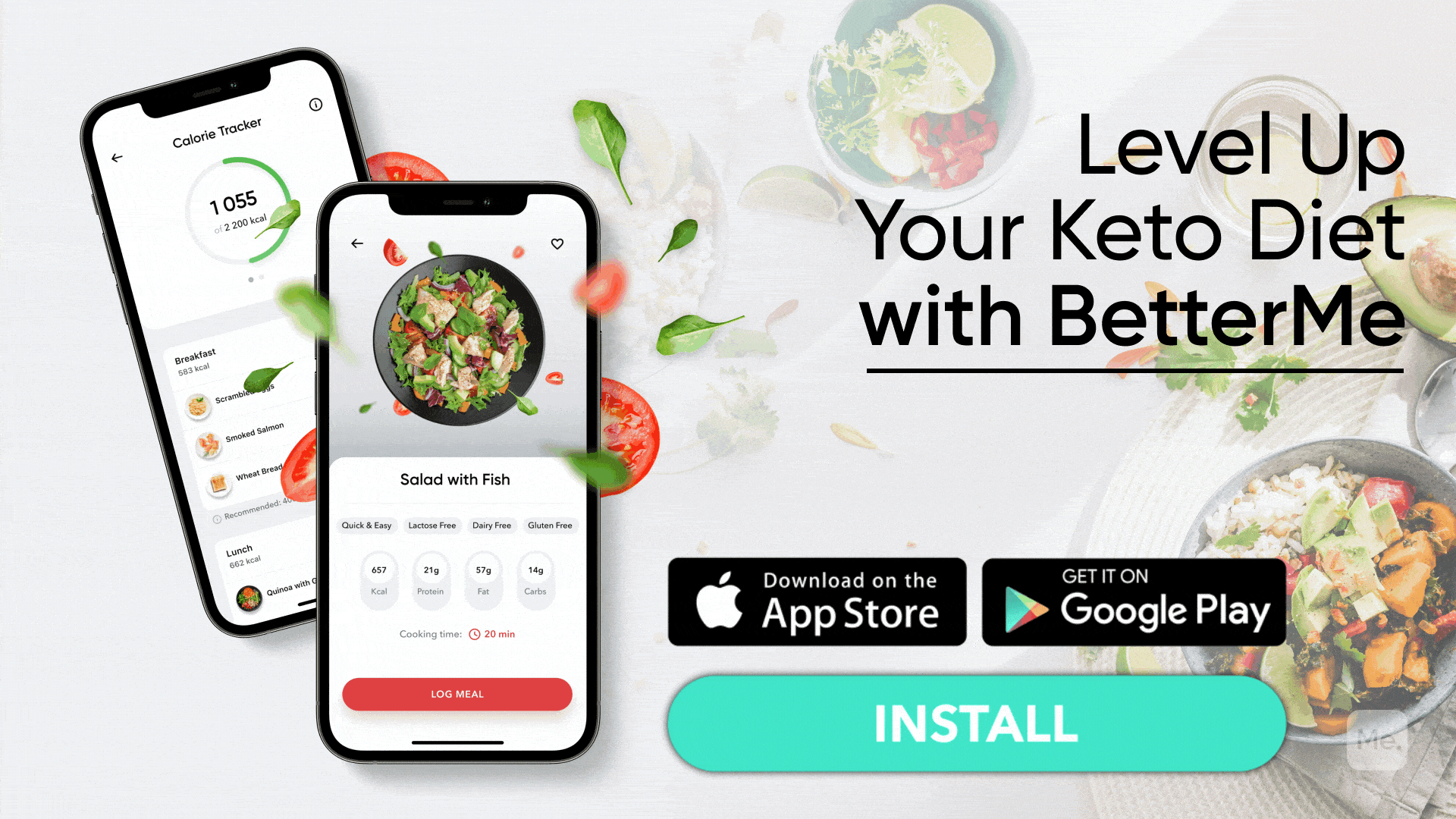 Here are eight delicious keto pasta alternatives that will make you forget about traditional noodles: 
What Pasta Is Keto Friendly?
You have a few options when it comes to keto-friendly pasta; you can make your own from low-carb ingredients like veggies, or purchase pre-made alternatives. Here are some keto pasta options for you to consider: 
1. Zucchini Noodles
Zucchini can be transformed into noodles simply by running it through a spiralizer or using a julienne peeler. You can then sauté it with your favorite sauce, or make a cold zucchini noodle salad.
Nutrition-wise, these green noodles are packed with essential vitamins like Vitamin C and B6. They're also hydrating, low calorie, and contain zero fat (7). To make zoodles, simply peel and de-seed the zucchini, then use a spiralizer to make long strands.
If you want them to have a firmer texture, place them in a colander and sprinkle with salt. Let them sit for 10 minutes before patting them dry with a paper towel and cooking as desired.Usually, a quick pan-fry will do the trick, but you can also steam or roast them.
Pro tip: Squeeze out as much moisture as possible before cooking, and don't let them sit too long after they're cooked.
Read More: 8 Low-Carb And Keto Hot Drinks For When It's Cold Outside
2. Spaghetti Squash Noodles
Spaghetti squash noodles are an excellent substitute for traditional pasta dishes. They are typically made from baking the squash at a high temperature and then shredding it. The strands that come out resemble spaghetti noodles. 
These strings of squash not only taste like pasta, but they also have a similar texture. They're a great source of fiber and other vitamins such as Vitamin C, B6, and magnesium (8).
To make butternut squash noodles, chop off the fat seedy ends. Peel the squash, then cut it in half lengthwise. Scoop out the seeds from each side and discard them. Use a spiralizer to make the noodles. You can then cook them in a skillet with a little butter and salt, or bake them in the oven.
Pro tip: A thicker noodle will hold up better in a skillet. Try to make a larger diameter noodle for best results, especially if you intend on eating these with a sauce. 
3. Shirataki Noodles
Shirataki noodles are made from konjac yam and contain zero calories. They're perfect for stir-fries and soups and have a chewy, almost slippery texture. These noodles may help reduce cholesterol levels because they are an excellent source of fiber (3). They're also gluten-free, vegan-friendly, and incredibly low in carbs.
You can buy shirataki noodles already cooked and packaged in water, or you can buy them dry. To prepare them, drain the packaged noodles and rinse with cold water. Bring a pot of salted water to a boil and add the noodles. Cook for two minutes, drain, and rinse with cold water.
Pro tip: These noodles can become slimy if not handled properly, so be sure to rinse them adequately before cooking. 
4.  Beet Noodles
A plate of bright red beet noodles is a delightful sight! This veggie has a natural sweetness that pairs wonderfully with savory sauces.
Beet noodles are packed with essential minerals like magnesium, potassium, and iron. They're also full of various vitamins and polyphenols (2). Their fairly bland flavor makes them the perfect canvas for your favorite sauces and toppings.
To make beet noodles, chop off both ends of the beet. Peel and use a spiralizer to make the noodles. Sauté them in a skillet with butter or olive oil, or bake them in the oven for a crispy texture.
Pro tip: Beets are crunchier than other vegetables you'd use to make keto-friendly pasta. You might get away with cooking them in water like traditional pasta for a slightly al dente texture.
If you wish to cinch your waist, tone up your bat wings, blast away the muffin top – our fitness app was created to cater to all your needs! BetterMe won't give excess weight a chance!
5. Kelp Noodles
Kelp noodles have a neutral flavor and are often used in raw dishes. They're made from a type of seaweed and can be cooked in stir-fries, salads, soups, or just eaten raw.
Kelp and other seaweeds are incredibly low in calories and might help to reduce blood pressure levels, promote healthy skin, and support gut health.  They're also a good source of iodine and other minerals that are essential for thyroid health (1).
To prepare kelp noodles, soak them in cold water for 15 minutes. Drain and rinse before cooking. You can cook them in a skillet with butter or oil, or add them directly to a soup or stir-fry.
Pro tip: Kelp noodles are quite fragile, so be sure to handle them with care to avoid breaking them. 
6. Eggplant Noodles
Eggplant noodles are made by slicing the eggplant into thin strips and baking or sautéing them. They have a slight chewiness and can be used in place of pasta for lasagne or as a base for a stir-fry.
Eggplants are an excellent source of dietary fiber and essential minerals like Magnesium and Copper. They're also a good source of Vitamin B6 and antioxidants (4).
To make eggplant noodles, you won't have to peel the eggplant, but you should remove the stem and any blemishes. Use a spiralizer to make thin noodles and season with your favorite spices. Bake in the oven for 20 minutes or sauté them in a skillet with oil and garlic. 
7. Egg Noodles
Egg noodles are a tasty, unique alternative to traditional pasta dishes. They're made from a whisked eggs and cheese mixture that is dropped into boiling water and cooked. The result is a noodle that is similar to angel hair pasta.
Since keto is a moderate protein diet, egg noodles are a great way to get the protein you need without all the carbs. They're also naturally carb-free and rich in Vitamin B-12 and choline.
Here's how to make keto pasta from scratch at home using eggs, and a few other ingredients:
2-Ingredient Egg Pasta (6)
Cheesy, high-protein, and light on the carbs, this egg pasta is the perfect choice for making classic pasta noodles that look just like the real thing
Ingredients:
2 cups mozzarella cheese, shredded

2 large egg yolks at room temperature
Instructions:
Preheat the oven to 350°F (176°C).

Place the mozzarella cheese in a microwave-safe bowl, and heat for 30 seconds. Remove the cheese from the microwave, and stir it until melted.

 Add in the egg yolks, and stir until combined. Form balls of dough from this mixture. 

 Line a baking sheet with parchment paper, and spread the mixture onto it in a thin layer. Place another sheet of parchment paper on top, and roll out the mixture until it is very thin.

 Refrigerate the rolled out dough for at least 10 minutes. Cut into noodles of desired shape, and refrigerate overnight.

To cook the noodles, bring a pot of salted water to a boil and add the noodles in. Boil for 2–3 minutes, or until noodles are al dente. Drain and serve.
Recipe makes 4 servings.
Nutrition:
Serving: 1 serving | Calories: 236 kcal | Carbohydrates: 2g | Protein: 12g | Fat: 25g | Fiber: 1g | NET CARBS: 1g
Read More: The Best Keto Gluten-Free Recipes For Breakfast, Lunch, Dinner, And Dessert
5-Ingredient Keto Pasta (5)
A more decadent take on keto-friendly noodles, this 5-ingredient pasta is still light on the carbs and full of flavor.
Ingredients:
4 eggs room temperature

150 g cream cheese 5.3oz

½ teaspoon salt

1 teaspoon apple cider vinegar

2 ½ tablespoons psyllium husk powder 35g
Instructions:
 In a stand mixer, beat the eggs until light and fluffy.

Add in the cream cheese, salt, and apple cider vinegar, and beat until combined.

Add in the psyllium husk powder, one tablespoon at a time, and mix until combined.

 Cover the bowl with a towel, and let sit for 10 minutes to thicken up.

 Roll out the dough into a thin sheet, using a rolling pin, and let rest for 30 minutes in the refrigerator.

 Preheat the oven  to 150°C (300°F). Cut the dough into noodles of desired shape, and bake for 6-8 minutes. When ready to serve, add it to a warm sauce of your choice, or enjoy them plain.
Recipe makes 4 servings.
Nutrition:
Serving: 1serve | Calories: 189 kcal | Carbohydrates: 6g | Protein: 8g | Fat: 15g | Saturated Fat: 1g | Polyunsaturated Fat: 1g | Monounsaturated Fat: 2g | Trans Fat: 1g | Cholesterol: 164 mg | Sodium: 353 mg | Potassium: 62mg | Fiber: 4g | Sugar: 1g | Vitamin A: 238IU | Calcium: 25mg | Iron: 1mg | Magnesium: 5mg | Net Carbs: 2g
8. Store-Bought Keto Pasta
Keto pasta is a delicious, low-carb alternative to traditional pasta. It's made from high-fiber ingredients such as almond flour, chia seeds, coconut flour, and psyllium husk. These ingredients provide plenty of protein and healthy fats for energy while still keeping the carb count low.
A common misconception about keto pasta is that it's a low-quality, processed food. It is processed, but that doesn't mean it's off the table. Additionally, many brands offer organic and gluten-free options that are just as tasty as their traditional counterparts.
Many also assume that keto pasta is entirely carb-free, but that's not the case. While it is lower in carbs than regular pasta, keto pastas still contain some carbohydrates from their ingredients. It's important to keep an eye on labels and choose products with fewer net carbs per serving for maximum benefit.
A great thing about keto pasta is that it's easy to make. With just a few ingredients and some boiling water, you can whip up a delicious dinner in no time. You can also find plenty of recipes online for different types of sauces, toppings, and other ingredients to create the perfect meal (more on that later in our recipe section).
BetterMe is your fast-track ticket to a long-lasting weight loss! Tailor your fitness journey and maximize your results with just a couple of swipes!
What You Need To Know When Buying Keto Pasta
While you could always go the DIY route when it comes to keto-friendly pasta, it can be easier and more convenient to buy a pre-packaged version. But before you do, there are a few factors to consider:
1. Ingredients
You want to make sure the keto-friendly pasta you're buying is made with quality ingredients. Look for pastas that are made from almond flour or coconut flour, as these are the most popular
ingredients used in keto-friendly pastas. Also make sure there's no added sugar. 
2. Serving Size
Keto-friendly pasta typically comes in much smaller recommended portions than regular pasta, so you want to make sure the serving size is still sufficient for your needs. Check the nutrition label to make sure you're getting enough servings for the number of people you're cooking for.
3. Carbohydrates
As with any food, keto-friendly pastas still contain carbohydrates so it's important to check the carb count and fiber content before purchasing. Some brands are lower in carbs than others, so compare nutrition labels to find the best option.
4. Taste
While keto-friendly pasta is still not quite the same as regular pasta, many brands have done a good job of creating a similar taste and texture. Look for reviews from other consumers to get an idea of how different products compare in terms of taste and texture. 
5. Price
Finally, it's important to consider the cost of the keto-friendly pasta you're buying. Keto-friendly pastas can have a higher cost than regular pasta due to the added ingredients and smaller serving sizes, so make sure you're getting value for your money before making a purchase. 
What Pasta Sauce Is Keto Friendly?
When it comes to keto-friendly pasta sauces, the best option is always homemade. Making your own sauce from scratch helps ensure that you're not consuming any added sugars or unwanted ingredients.
The base for all keto-friendly sauces should be extra virgin olive oil and/or another healthy fat that will help to keep you in ketosis. Some ingredients you can add for flavor include garlic, onions, fresh herbs, mushrooms, olives, capers and balsamic vinegar. You can also stir in some Parmesan cheese or tomato paste for additional flavor and texture.
Avoid using cream, wine or any other dairy products as these can add extra carbs to the sauce. Once you've combined all the ingredients, simmer the sauce until it has reduced and become thick and flavorful.
There are also some store-bought sauces that can be keto-friendly. Look for brands that:
Use olive oil as their base

Have low sugar content (less than 1g per serving)

Limit artificial ingredients and preservatives 

Are low in net carbs (less than 5g per serving)

Are made with real, whole ingredients
 With a little bit of research and attention to detail, you can enjoy all the flavors and satisfaction of a delicious pasta dish on the keto diet. 
The Bottom Line
Keto pasta recipes can help you stay on track with your keto diet while still enjoying all the flavors of a classic Italian dish. Whether you choose veggie-based noodles, use homemade sauces or opt for store-bought versions, all of these options can help you stick to your dietary goals.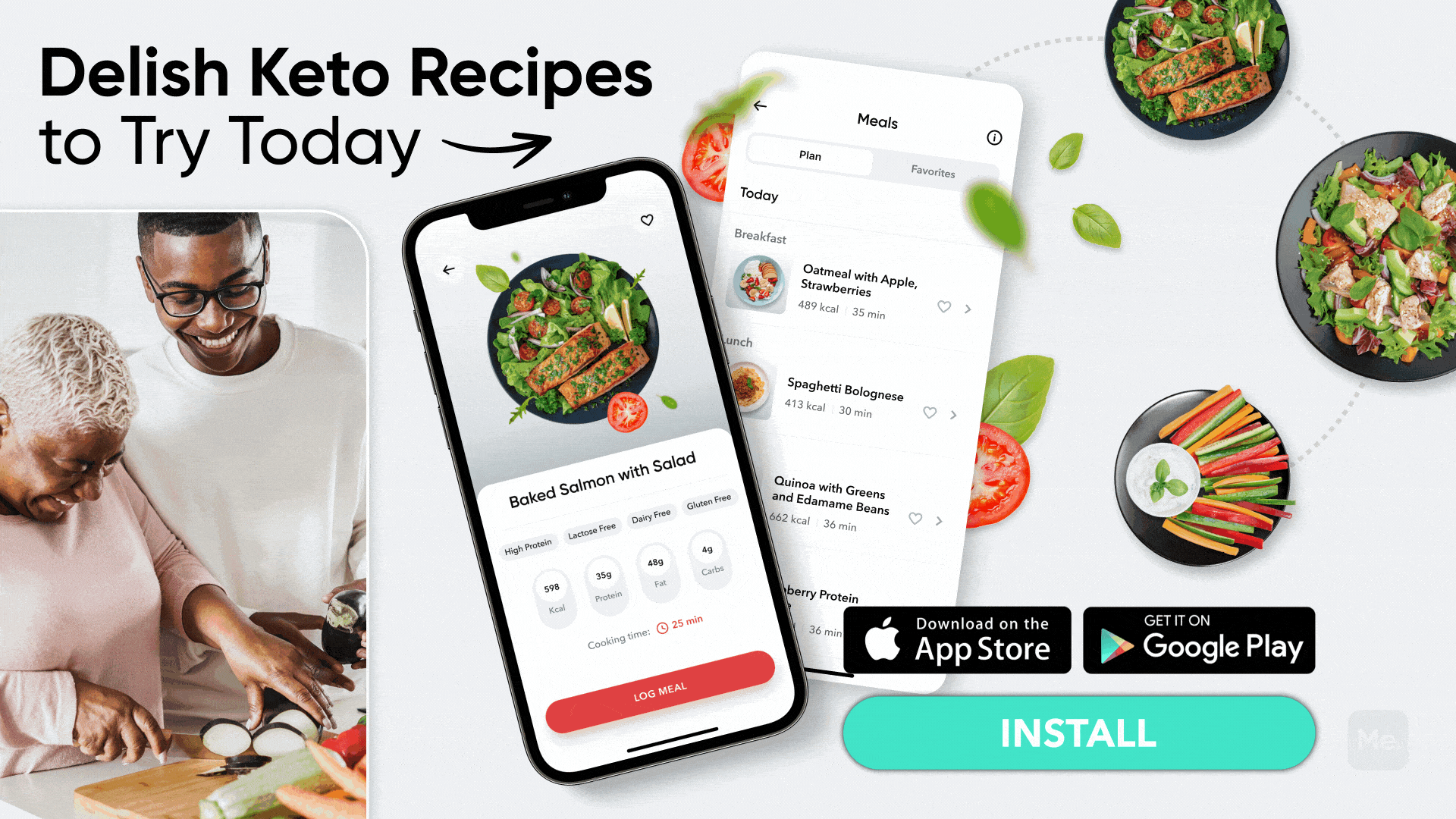 DISCLAIMER:
This article is intended for general informational purposes only and does not address individual circumstances. It is not a substitute for professional advice or help and should not be relied on to make decisions of any kind. Any action you take upon the information presented in this article is strictly at your own risk and responsibility!