Beef is totally keto-friendly. Rich in protein, healthy fats, and essential nutrients, it's no wonder that this delicious meat is a staple in the ketogenic diet. But when it's cold outside and you're craving a hearty bowl of stew, you might find yourself in a bit of a pickle. That's because most stews are loaded with starchy vegetables and thickened with flour – two ingredients that are definitely not keto-friendly. How do you make beef stew thicker without flour? Will it be as hearty and filling without potatoes? These and all your other keto beef stew-related questions will be answered in this article.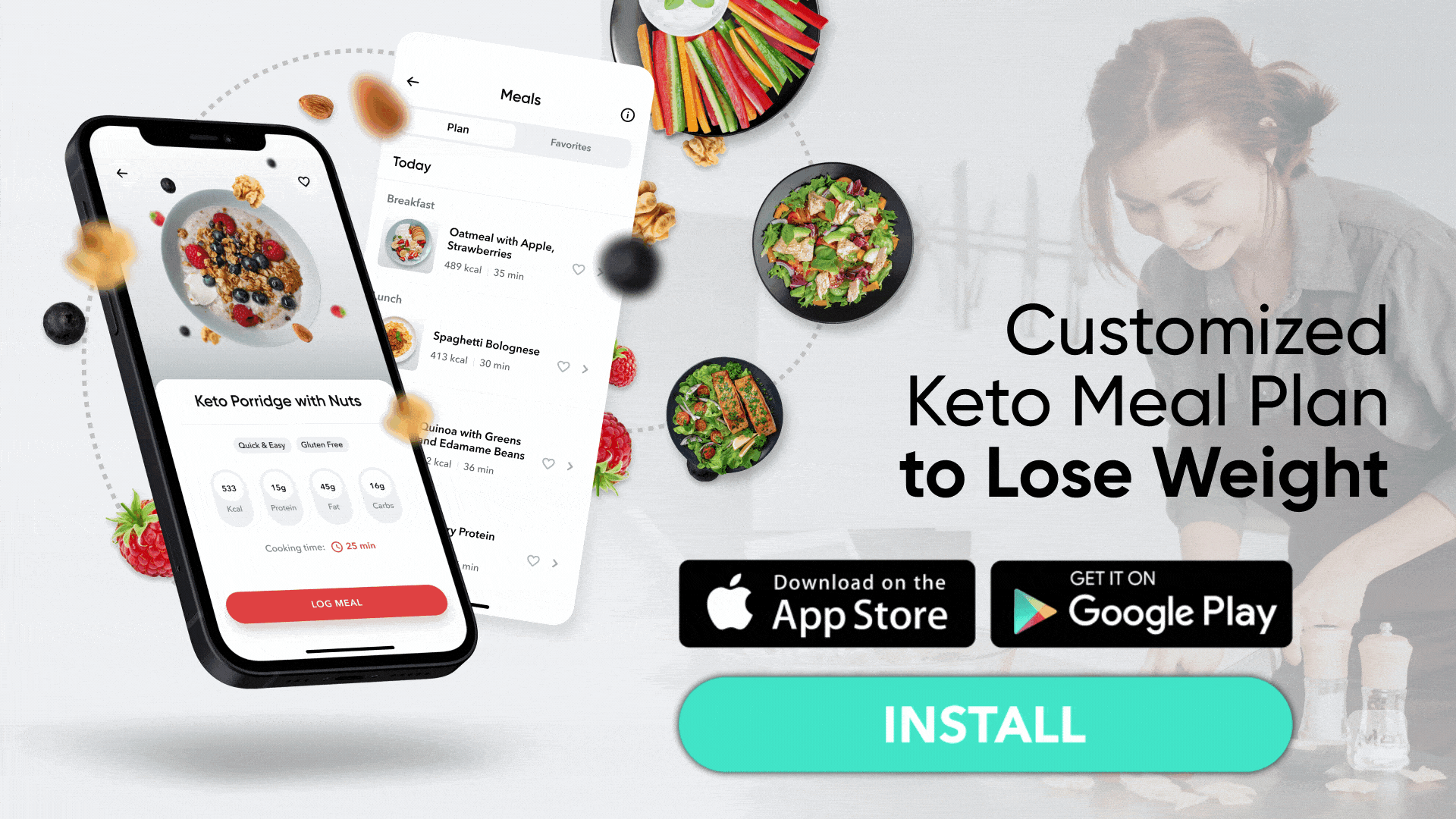 What Can I Substitute for Potatoes in Beef Stew?
Beef stew is usually thickened with flour and potatoes, but we'll be using a few keto-friendly substitutes to thicken our beef stew without adding any carbs. First, we'll use a combination of beef broth and tomato paste to add body and depth of flavor. 
Then, we'll add some low-carb vegetables like turnips, carrots, and celery to bulk up the stew and add some extra nutrients. Finally, we'll thicken it with xanthan gum, a powder that's often used as a low-carb flour substitute.
Don't worry – this keto beef stew will be just as comforting and satisfying as the original, but without all the carbs.
How Do You Thicken Beef Stew With Xanthan Gum?
Xanthan gum sounds like something out of a science fiction novel, but it's actually a completely natural thickener that can be used in all sorts of recipes – including beef stew. It's derived from plants, and is totally safe to consume (8).
To use xanthan gum as a thickener, simply add a small amount (1/4 teaspoon is usually enough) to the beef stew as it's cooking. Stir it in well, and allow the stew to simmer for a few minutes longer until it has reached the desired consistency.
If you find that your beef stew is still too thin after adding xanthan gum, simply repeat the process until it reaches the perfect thickness. Just be careful not to add too much xanthan gum, as it can make the stew slimy if you use too much.
What If I Can't Find Xanthan Gum?
If you can't find xanthan gum at your local grocery store, don't worry – there are other options.
Gelatin
Gelatin is a protein that comes from animals, and is often used as a thickener in recipes (3). It's available in powder form, and can be added to the beef stew in the same way as xanthan gum.
Arrowroot Powder
Arrowroot powder is a starch that comes from the roots of tropical plants. It's similar to cornstarch, but is completely keto-friendly. To use it as a thickener, simply mix it with an equal amount of water to create a slurry, then add it to the beef stew and stir until well combined.
Cream Cheese
This might sound like an odd choice, but trust us – it works! Simply add a few tablespoons of cream cheese to the beef stew and stir until smooth. 
The cream cheese will thicken the stew and add a delicious richness that takes it over the top. The flavor might be a bit assertive for some, so if you're not a fan of cream cheese, you should use any other alternative. 
Read More: Is Chicken Better Than Beef: Upping Your Protein Intake The Healthy Way
Chia Seeds
Chia seeds are small, nutty-tasting seeds that are loaded with fiber. When they come into contact with liquid, they swell up and form a gel-like substance. 
To use them as a thickener, simply add a few tablespoons of chia seeds to water and stir until combined. Then, add the chia seed mixture to the beef stew and stir until well mixed.
Guar Gum
Guar gum is similar to xanthan gum, but it's made from a different plant. It works in the same way as xanthan gum, and can be used in the same proportions.
Heavy Cream
This is probably the easiest way to thicken beef stew, and it will also make it richer and more delicious. Simply add a few tablespoons of heavy cream to the stew and stir until well combined.
As you can see, there are plenty of keto-friendly ways to thicken beef stew. So, if you're worried that your stew will be too watery, don't be – there's an easy fix. Just choose one of the above thickeners and add it to the stew until it reaches the perfect consistency.
What Are the Best Keto-Friendly Vegetables for Beef Stew?
While you can technically add any vegetables you want to your beef stew, some veggies are better than others when you're following a keto diet.
Here are a few of the best keto-friendly vegetables to add to your beef stew:
Cauliflower
Cauliflower is a great low-carb alternative to starchy potatoes. It has a mild flavor that won't overpower the other ingredients in the stew, and it will help to thicken the broth.
Celery Root
Celery root, also known as celeriac, is a type of celery that is grown for its large, bulbous root. It has a mild flavor and a firm, slightly starchy texture that makes it perfect for beef stew. It's a great substitute for potatoes because it has a similar consistency, but without as many carbs.
Turnips
Turnips are a root vegetable that are closely related to potatoes. They have a slightly sweet and peppery flavor, and they become very tender when cooked. They make an excellent addition to beef stew, and can be used in place of potatoes.
Mushrooms
Mushrooms are a classic ingredient in beef stew, and for good reason – they add a delicious earthy flavor to the dish. They are also rich in nutrients, and a great source of protein for vegetarians and vegans.
Betterme will keep you laser-focused on your weight loss journey! Nutrient-packed meal plans, fat-blasting workouts, galvanizing challenges and much more. Try using the app and see for yourself!
Green Beans
Green beans are a classic ingredient in beef stew, and they add a lovely pop of color to the dish. They are also low in carbs and calories, and high in fiber.
Carrots
Carrots aren't the most low-carb vegetable, but they have fewer carbs than potatoes and are a great source of vitamins and minerals. They add a sweetness to the stew, and pair well with the other ingredients. Because you'll only be using a few carrots, they won't add too many carbs to the dish.
As you can see, there are plenty of keto-friendly vegetables that you can add to your beef stew. So, if you're looking for a delicious and nutritious way to bulk up your stew, these are the vegetables you should use.
What Is the Best Cut Of Beef For Stew?
One criticism of low-carb, high-protein diets is that they can be high in saturated fat (6).  While fat is an important part of the keto diet, it's better to consume more healthy unsaturated fats and fewer saturated animal fats.
That being said, there are some leaner cuts of beef that are better for stew than others. If you're looking to make a healthier beef stew, you should use a leaner cut of meat, such as chuck roast, round roast, or sirloin. These cuts of beef are lower in fat and calories, but still have plenty of flavor.
Avoid pre-packaged "stewing beef," as this is usually made from coarsely ground or low-quality meat. It will also be higher in fat and calories than a leaner cut of beef.
To get soft, tender beef stew, you'll need to cook the meat until it's falling apart. This can take a long time if you're using a tough cut of beef, so it's best to use a cut that is designed for stewing. 
Read More: Primal Diet Meal Plan: A Beginner's Guide
You'll get better results if you sear the beef before adding it to the stew. This will help to lock in the flavor and juices, and make the beef more tender. 
To do this, simply heat a pan over high heat and cook the beef for a few minutes on each side. Start with room temperature beef—extremely cold cuts of beef toughens up on contact with heat.
How to Make Keto Beef Stew
Now that you know what ingredients you need, it's time to get cooking! This keto beef recipe is easy to make, and only takes a few minutes of prep time (1). 
Simply add all of the ingredients to a slow cooker or Instant Pot, and let it do its thing. If you're not short on time, you can also cook this keto beef stew recipe on the stovetop. 
Ingredients:
1 1/4 pound trimmed beef chuck roast, cubed (1 inch)

8 ounces whole mushrooms, quartered

6 ounces celery root, peeled and cubed into 3/4 inch pieces (or sub turnips or radishes)

4 ounces pearl onions, trimmed and peeled (or regular onion, large dice)

2-3 ribs celery, sliced

3 ounces carrot, roll-cut (or sliced)

2 cloves garlic, sliced

2 tbsp tomato paste

2 tbsp olive oil, avocado oil, or bacon grease

5 cups beef broth 

1 large bay leaf

1/2 tsp dried thyme

salt and pepper to taste
Instructions:
In a dutch oven or other large pot, heat the oil over medium-high heat. Add the beef cubes and sear on all sides until browned. 

Remove the beef from the pot and set aside. Reduce the heat to medium and add the mushrooms and stir, letting them cook until they release their moisture. 

Next, add the celery root, pearl onions, celery, carrots, garlic, and tomato paste. Stir well and cook for 3-5 minutes until the vegetables are slightly softened. 

Add the beef broth and bay leaf and bring to a simmer. Deglaze the pot by scraping the bottom with a wooden spoon to release any browned bits. 

Return the beef to the pot and add salt and pepper to taste. Cover and cook on low heat for 6-8 hours, or until the beef is cooked through and falling apart. 

Remove the bay leaf before serving. Serve hot. 
BetterMe App helps you achieve your body goals with ease and efficiency by helping to choose proper meal plans and effective workouts. Start using our app and you will see good results in a short time.
Which Low-Carb Sides Go Well with Keto Beef Stew?
This hearty beef stew is the perfect comfort food for a cold winter night. Serve it with some low-carb sides, and you've got a delicious and nutritious meal that will keep you full for hours.
Here are a few side dish ideas that go well with keto beef stew: 
The Bottom Line
Keto beef stew is a delicious and hearty meal that is perfect for a cold winter night. It's packed with nutrients, and is sure to keep you full for hours. Serve it with some low-carb sides, and you've got a complete meal that everyone will love.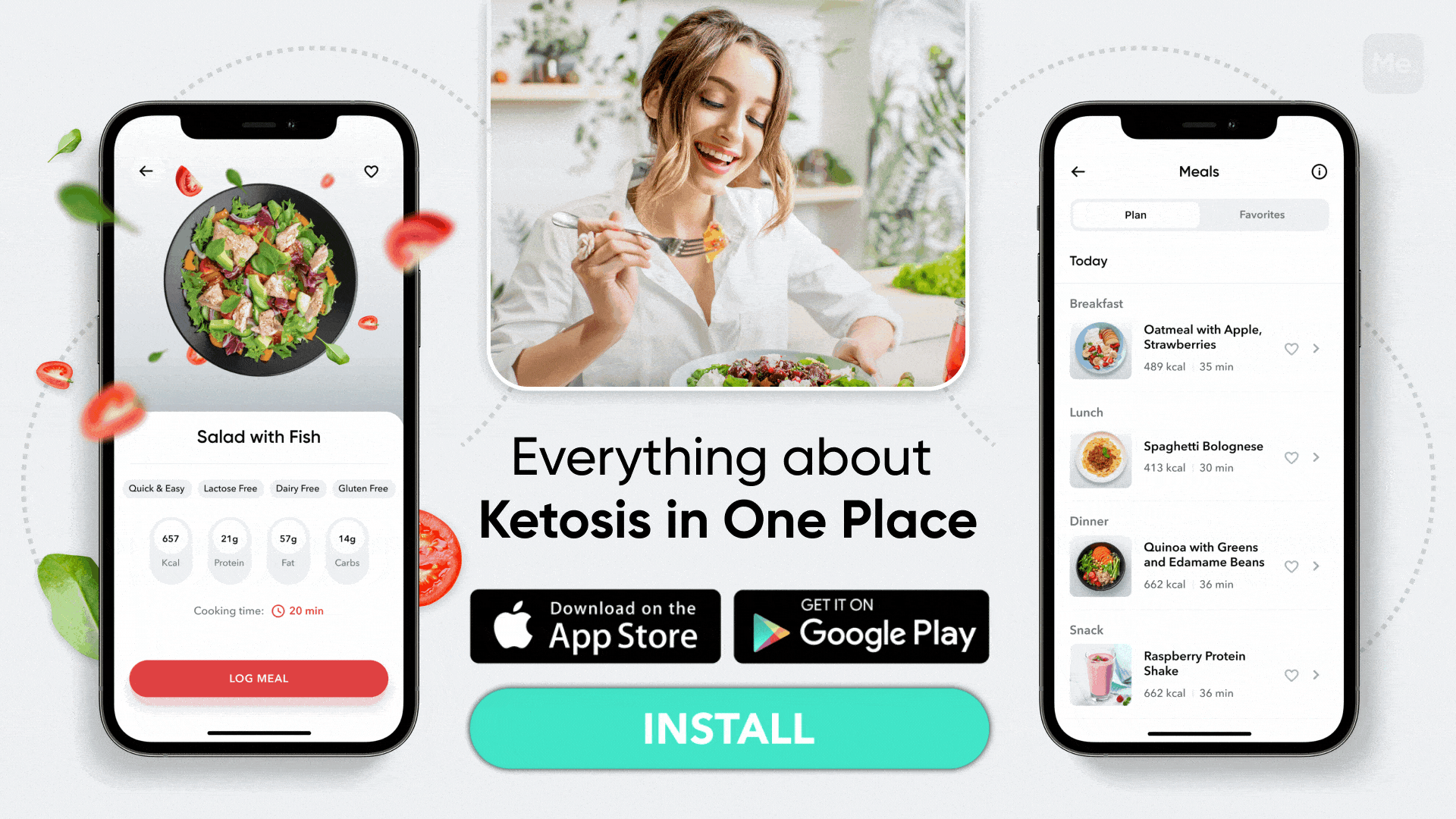 DISCLAIMER:
This article is intended for general informational purposes only and does not address individual circumstances. It is not a substitute for professional advice or help and should not be relied on to make decisions of any kind. Any action you take upon the information presented in this article is strictly at your own risk and responsibility!