Sweater weather is finally here, and that means it's time to cozy up with a warm bowl of soup. But if you're following a keto diet, traditional soups can be pretty high in carbs. Enter: keto soups. These low-carb soup recipes are hearty, satisfying, and most importantly, delicious. While they might be missing some of the starchier ingredients found in traditional soups, they more than make up for it in flavor. Not sure where to start? We've rounded up some of our favorite keto soup recipes to help you stay on track this winter. From creamy broccoli cheese soup to a hearty beef stew, there's something for everyone. But first, let's talk about ingredient substitutes and every keto dieter's favorite topic: net carbs.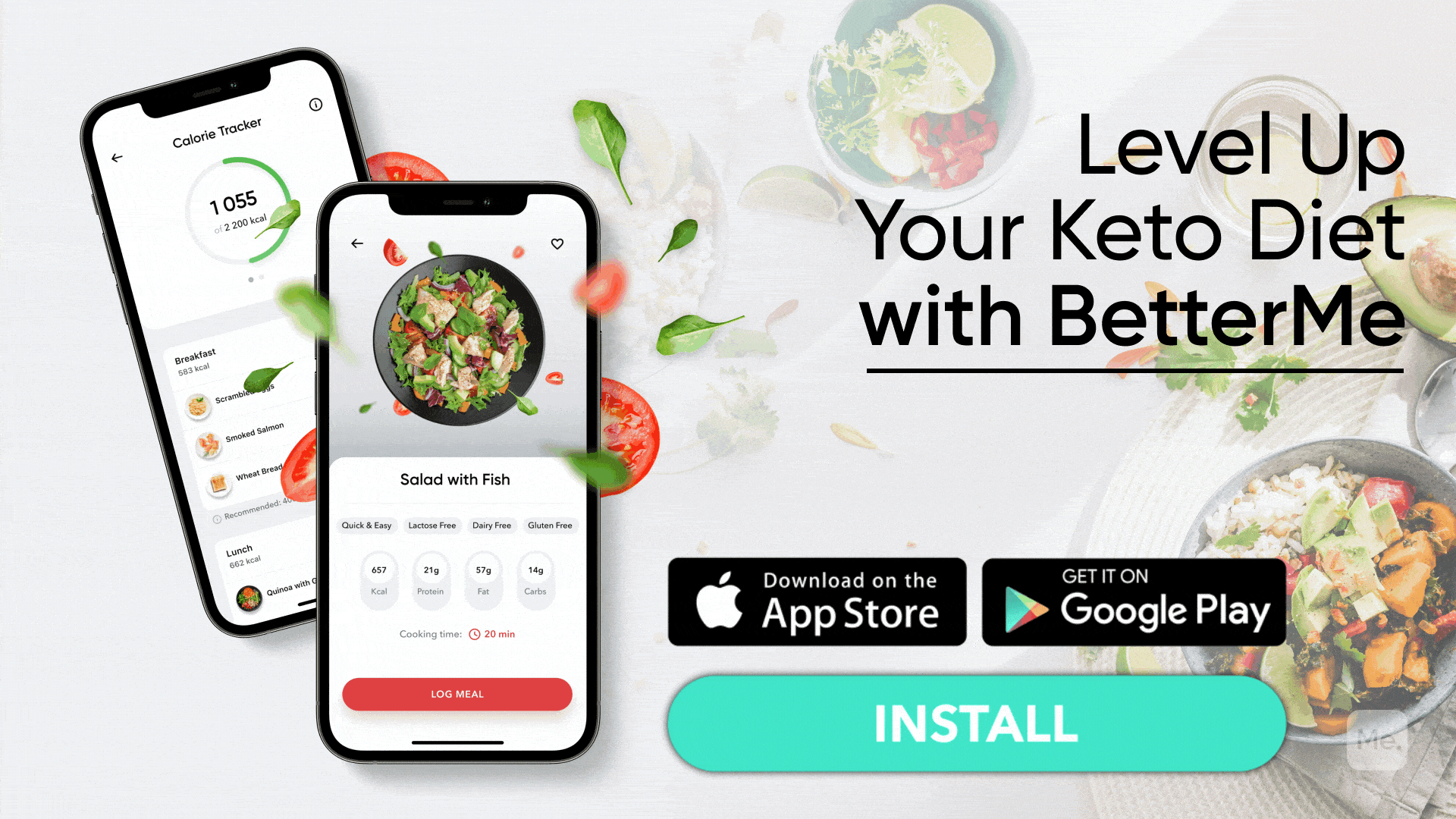 Is Soup High In Carbs?
Yes, traditional soup can be high in carbs. This is mainly because many recipes call for starchy vegetables like potatoes, carrots, and corn. Other high-carb ingredients include certain beans, lentils, and pasta. While these ingredients can certainly add flavor and texture to a soup, they'll also quickly send your carb count skyrocketing. 
If you're following a keto diet, it's important to be mindful of the ingredients you're using and to substitute high-carb ingredients with low-carb alternatives whenever possible. 
That means saying goodbye to many traditional soup ingredients like potatoes, rice, and pasta. You'll also steer clear of cornstarch and flour, which are often used as thickeners. Here are the best substitutes for those high-carb ingredients.
Keto-Friendly Thickeners
Instead of using cornstarch or flour to thicken your soup, try one of these keto-friendly substitutes:
Xanthan gum:

This ingredient is often used in low-carb baking and can also be used to thicken soups. Start with a small amount (1/2 teaspoon should do the trick), and add more if needed
Eggs: Whisking an egg into your soup will give it a creamy texture without adding carbs. Just be sure to temper the egg first by whisking it with a bit of the hot soup before adding it in.
Cream cheese:

This ingredient is a great way to add creaminess and body to soup without using a lot of heavy cream. Just be sure to use full-fat cream cheese for the best results. A small amount can add a lot of creaminess.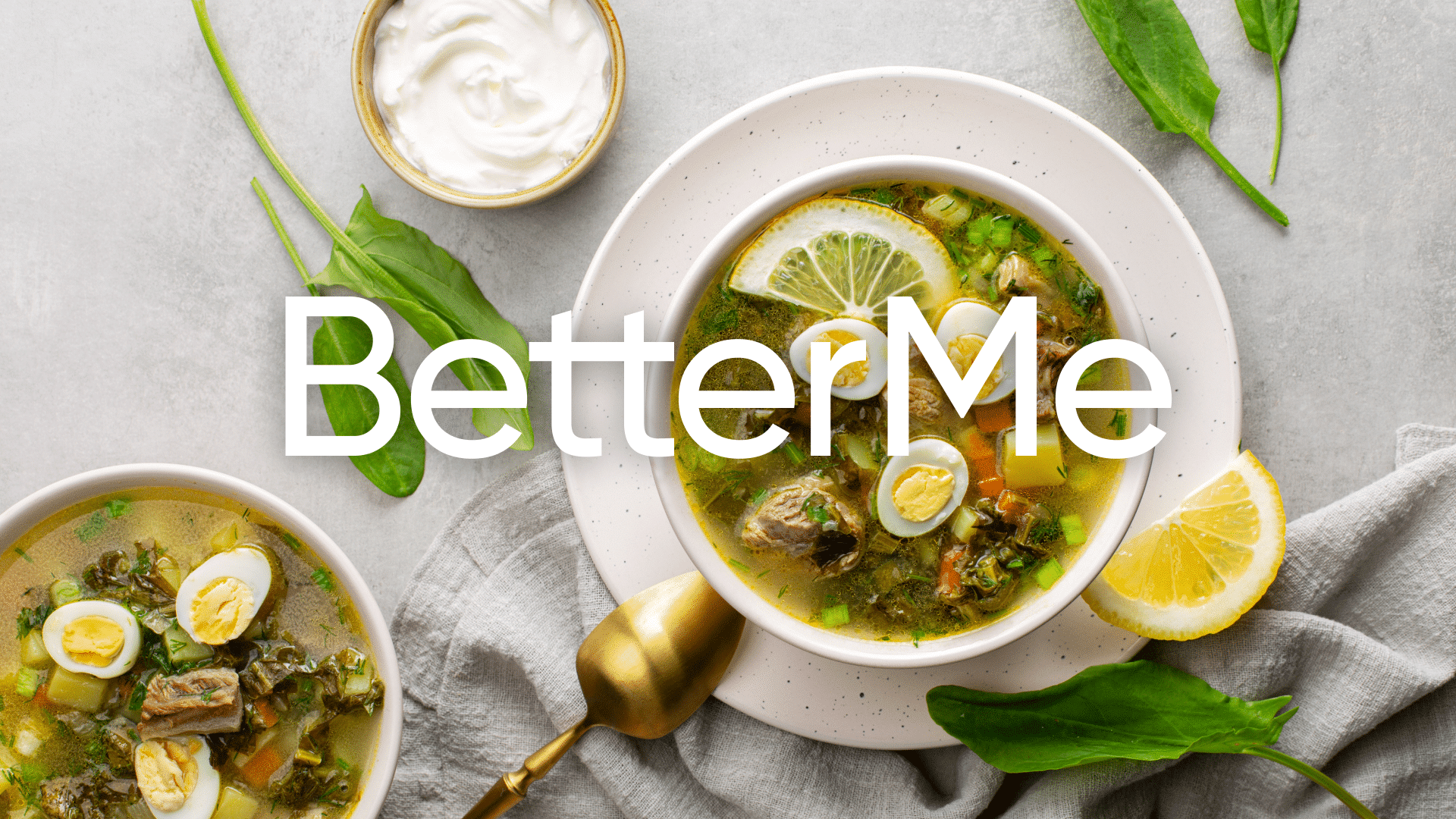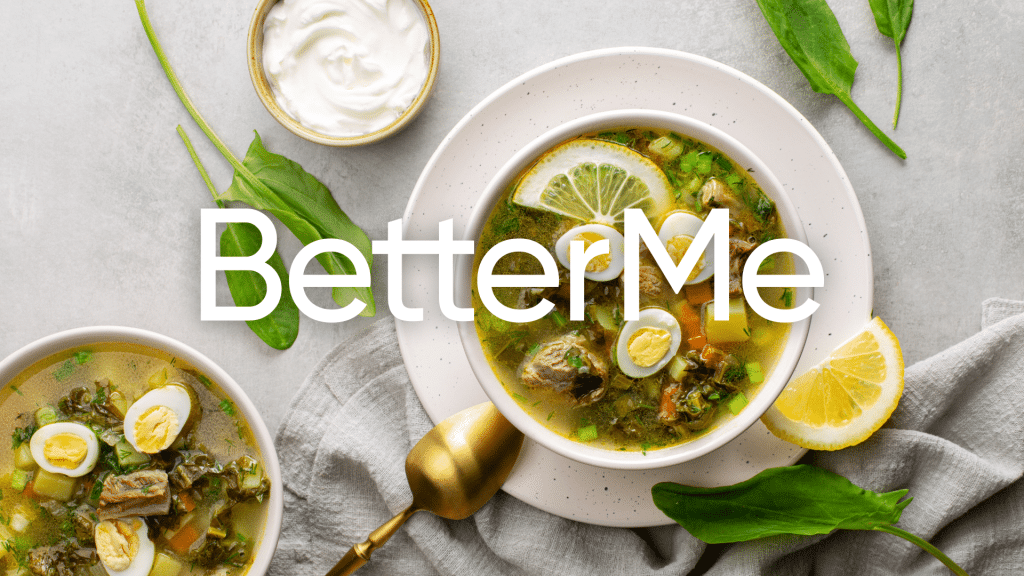 Keto-Friendly Substitutes For Starches 
Rice, pasta, and potatoes give soup a starchy, comforting texture. But on a keto diet, you'll want to avoid these ingredients. Here are some keto-friendly substitutes:
Cauliflower rice:

Cauliflower makes a great low-carb stand-in for rice in soup. You can either buy it pre-riced at the store or make your own by pulsing cauliflower florets in a food processor or grating the whole head with a box grater.

Zucchini noodles:

Zucchini noodles, or zoodles, are a great keto-friendly alternative to pasta. They'll add some extra veggies to your soup and can be easily spiralized using a spiralizer or vegetable peeler.

Turnips

have a similar texture to potatoes and make a great low-carb substitute in soup. They also add a bit of sweetness and depth of flavor.

Spaghetti squash: Spaghetti squash is another low-carb substitute for pasta. When cooked, the flesh of the squash separates into strands that resemble spaghetti noodles.
Rutabagas: Rutabagas are a type of turnip with a sweeter, milder flavor. They make a great substitute for potatoes in soup and can be easily mashed or cut into small pieces.
Keto-Friendly Broth 
Many soup recipes call for chicken, beef, or vegetable broth. But not all brands of store-bought broth are created equal. Some contain added sugar and other ingredients that can kick you out of ketosis.
When choosing a broth, be sure to check the label and make sure it doesn't contain any added sugars or carbs. It's also a good idea to choose a low-sodium broth.
If you're feeling ambitious, you can also make your own broth at home. This gives you complete control over the ingredients and allows you to make a keto-friendly broth that's tailored to your taste.
Keto-Friendly Herbs And Spices
Luckily for all keto dieters, herbs and spices are totally fair game. In fact, they're encouraged! This is because they add flavor and depth to soup without adding any carbs.
So feel free to go heavy on the herbs and spices when making keto soup. Some of our favorites include garlic, onion, rosemary, thyme, and chili flakes.
Read More: 5-Day Keto Soup Diet: Slurping Your Way To Weight Loss Success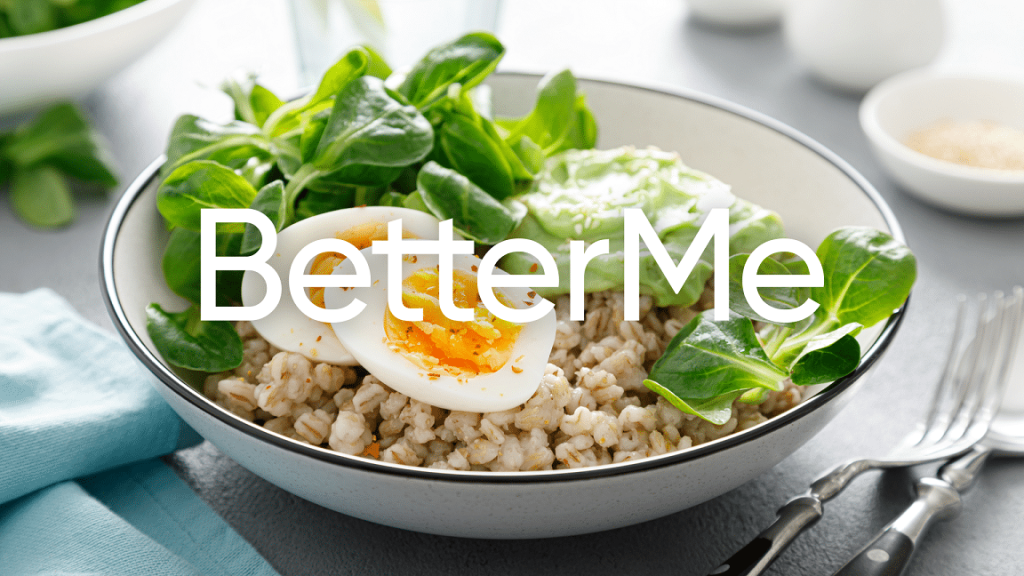 How To Calculate Net Carbs In Keto Soup
When you're following a keto diet, it's important to keep track of your net carbs. Net carbs are the total number of carbs in a food minus the amount of fiber. Fiber is a type of carb that your body can't digest, so it doesn't impact blood sugar levels or kick you out of ketosis (5).
For example, let's say a serving of soup has 10 grams of carbs and 4 grams of fiber. The net carbs in this soup would be 6 grams.
To calculate the net carbs in a recipe, simply subtract the amount of fiber from the total carbs. Keep in mind that you'll also need to account for any added sweeteners or other ingredients that contain carbs if they weren't included in the total carb number you were using.
What Soups Can I Eat On Keto?
Now that you know which ingredients to use (and which to avoid), it's time to get cooking. Here are some of our favorite keto soup recipes to help you stay on track this winter:
Cream Of Mushroom Soup (1)
Mushrooms are a vegan keto-dieter's best friend for several reasons. First, they're low in carbs. Second, they have a meaty texture that can make you feel like you're eating something much more indulgent.
This cream of mushroom soup is the perfect example of how mushrooms can be used to create a satisfying, low-carb soup. It's made with a blend of cremini and shitaake mushrooms—both of which are low in carbs—and flavored with garlic, onion, and thyme. To keep the carb count low, this soup is thickened with heavy cream instead of flour.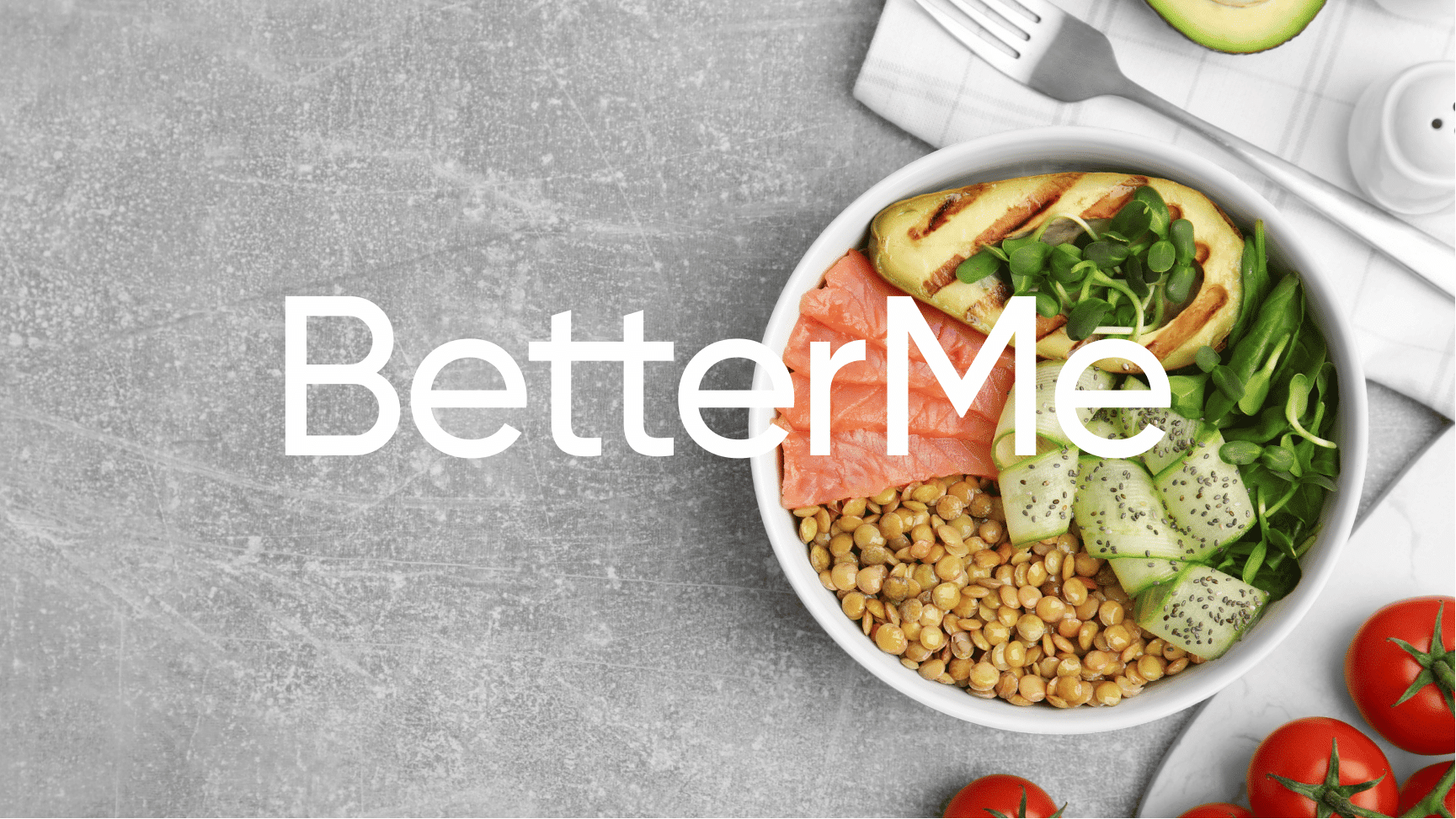 Ingredients:
1/4 c. butter

2 8-oz. packages cremini mushrooms, sliced

2/3 c. sliced shiitake mushrooms

1 shallot, minced

2 garlic cloves, minced

1 tsp. dried thyme

4 c. vegetable stock

1/3 c. heavy cream

kosher salt

Freshly ground black pepper
BetterMe app will kick you out of the mental funk, shake off your extra weight, rid you off your energy-zapping habits, and help you sculpt the body of your dreams. Intrigued? Hurry up and change your life for the better!
Instructions: 
In a large pot over medium heat, saute mushrooms in butter for 8 minutes. Season with salt and pepper.

Set aside 1 cup of the mushrooms. Add the shallot, garlic, and thyme to the pot and saute for 2 minutes.

Pour in the stock and bring to a boil. Simmer for 10 minutes.

Use either an immersion blender or a regular blender to blend the soup until smooth.

Stir in the heavy cream and reserved mushrooms. Serve hot.
Bacon, Cheeseburger Soup (2)
Missing your favorite fast food restaurant? This hearty soup is the next best thing. It's packed with all the flavors of a bacon cheeseburger—minus the bun, of course. 
This soup gets its beefy flavor from the ground chuck that's browned in the pot. Do not skip the pickles—they add a much-needed acidic note to this rich soup.
Ingredients: 
4 cups beef stock

1 medium tomato, diced (or a 14.5 ounce can diced tomatoes)

⅓ cup chopped dill pickles

2 tablespoons Dijon Mustard

2 tablespoons Worcestershire sauce

2 tablespoons chopped fresh parsley

1 teaspoon sea salt, more to taste

½ teaspoon black pepper

1 ½ pounds ground beef

1 small onion, diced

4 cloves garlic, minced

1 ½ cups shredded sharp cheddar cheese

1 cup heavy cream

8 slices bacon, cooked crisp and crumbled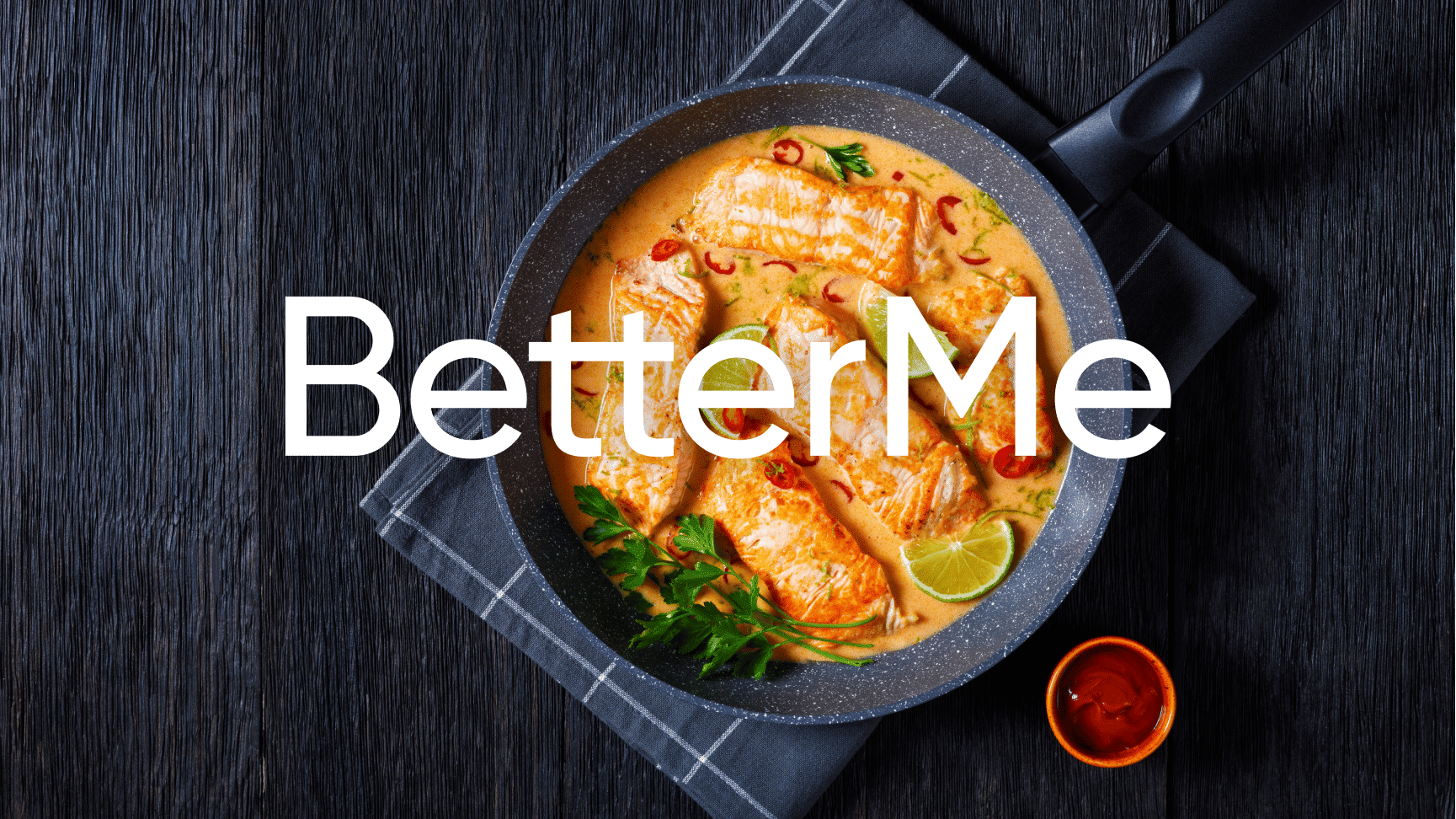 Instructions:
In a large stock pot over medium-high heat, brown the ground beef. Drain any fat and add the onions and garlic, cooking until translucent.

Add the beef stock, diced tomatoes, dill pickles, Dijon mustard, Worcestershire sauce, parsley, sea salt and black pepper to the pot. Stir well and bring to a boil.

Reduce heat to low and simmer for 30 minutes.

Stir in the shredded cheddar cheese and heavy cream, reducing heat to low and simmering for an additional 5 minutes or until cheese is melted.

Ladle soup into bowls and top with crumbled bacon. Serve immediately.
Creamy Chicken Chili Soup (3) 
A little spice never hurt anyone—especially when it comes to this keto-friendly soup. This creamy chicken chili soup gets its heat from a blend of green chilis and cayenne pepper. The reduced-sodium chicken broth helps to keep the sodium content in check, while the shredded mexican cheese blend adds creaminess and helps to boost the soup's fat content.
Ingredients: 
1 tbsp Olive oil

1 small Yellow onion (diced)

2 cloves Garlic (minced)

3 1/2 cups Chicken broth, reduced sodium

1/2 cup Heavy cream

1/2 cup Green chiles (diced)

1 tsp Cumin

1 tsp Dried oregano

1/4 tsp Cayenne pepper (optional)

1/2 tsp Sea salt

1/2 tsp Black pepper

8 oz Cream cheese

1 cup Mexican blend cheese (shredded)

2 1/2 cups Shredded chicken
Instructions: 
In a dutch oven over medium heat, sauté onion in olive oil until translucent. Add garlic and sauté for an additional minute until fragrant. Pour in chicken broth, heavy cream and green chiles. Stir in cumin, oregano, cayenne pepper, salt and black pepper. Bring to a boil.

Reduce heat to low and stir in cream cheese and Mexican blend cheese until melted. Add shredded chicken and cook for 5 minutes or until heated through. Serve hot.
Read More: Keto Seafood Chowder For Seafood Lovers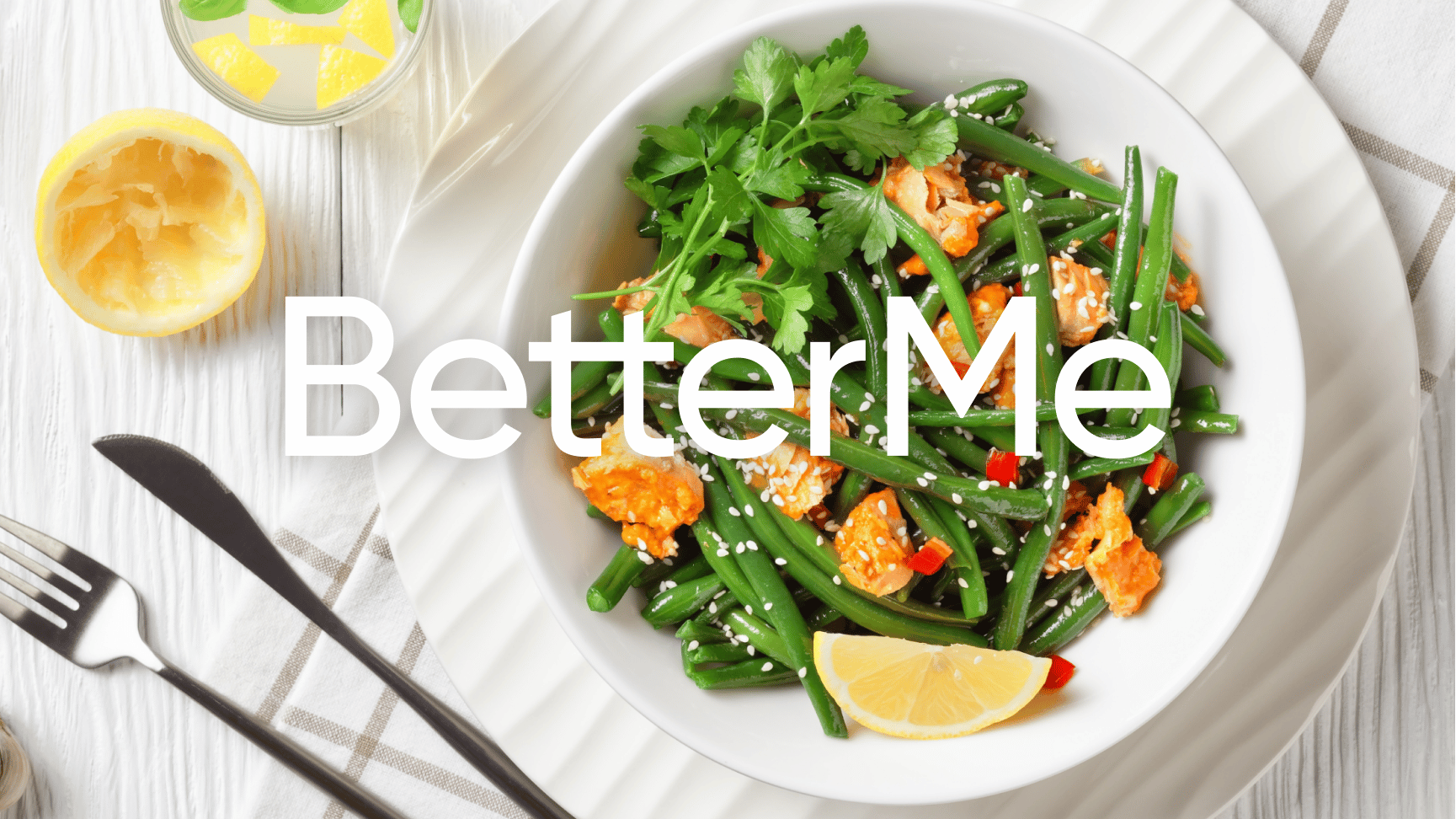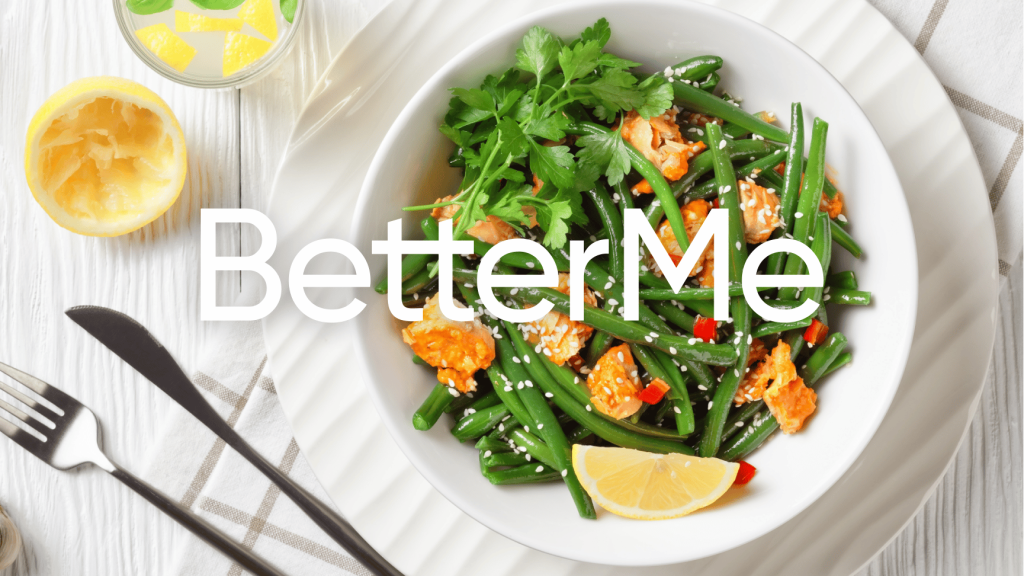 Roasted Cauliflower Soup (4)
Cauliflower is a great low-carb vegetable to use in soups. When roasted, it takes on a nutty flavor that compliments the other ingredients well.
Ingredients:
1 head cauliflower florets (about 3 1/2 cups), roughly chopped

2 parsnips, peeled and roughly chopped

2 shallots, peeled and quartered

3 garlic cloves, peeled and smashed

2 tablespoons minced thyme, plus more for garnish

3 tablespoons extra virgin olive oil

½ teaspoon cumin

½ teaspoon smoked paprika

3 cups vegetable or chicken stock

¼ cup sour cream or crème fraiche

salt and pepper to taste
Instructions:
Preheat the oven to 375°F.

On a large baking sheet, toss together cauliflower, parsnips, shallots, garlic, thyme, olive oil, cumin and smoked paprika. Spread into an even layer and roast for 25-30 minutes until vegetables are fork tender.

Meanwhile, heat chicken or vegetable stock in a pot on the stove.

Once the roasted vegetables are done, let them cool slightly then transfer to a blender or food processor. Add stock and blend until completely smooth.

Add blended soup back to the pot and stir in sour cream or crème fraiche. Season to taste with salt and pepper then garnish with thyme leaves before serving.
Lean and toned up body isn't just a far-fetched fantasy. Check out the BetterMe app and watch it propel your weight loss journey into high gear!
Can I Eat Canned Soup On Keto?
Canned soup can be a convenient and easy way to get your daily dose of veggies. However, many store-bought soups are high in carbs and other non-keto friendly ingredients. Be sure to read the label carefully before purchasing canned soup.
Choose a brand that is low in net carbs and free of added sugars. You can also make your own keto-friendly soup at home using fresh ingredients.
Is Canned Cream Of Mushroom Soup Keto-Friendly?
Cream of mushroom soup is a type of condensed soup that is typically high in carbs and other non-keto friendly ingredients. It contains both wheat flour and milk, which are two of the main sources of carbs in most condensed soups.
However, there are some brands of canned cream of mushroom soup that are low in carbs and keto-friendly. These soups usually use a base of chicken or beef broth instead of milk, and they substitute almond flour or coconut flour for the wheat flour.
When shopping for canned cream of mushroom soup, be sure to read the nutrition facts label carefully to make sure that it is low in carbs and keto-friendly.
The Bottom Line
Soups can be a great way to get your daily dose of veggies, but many store-bought soups are high in carbs and other non-keto friendly ingredients. Be sure to choose a brand that is low in net carbs and free of added sugars. You can also make your own keto-friendly soup at home using fresh ingredients.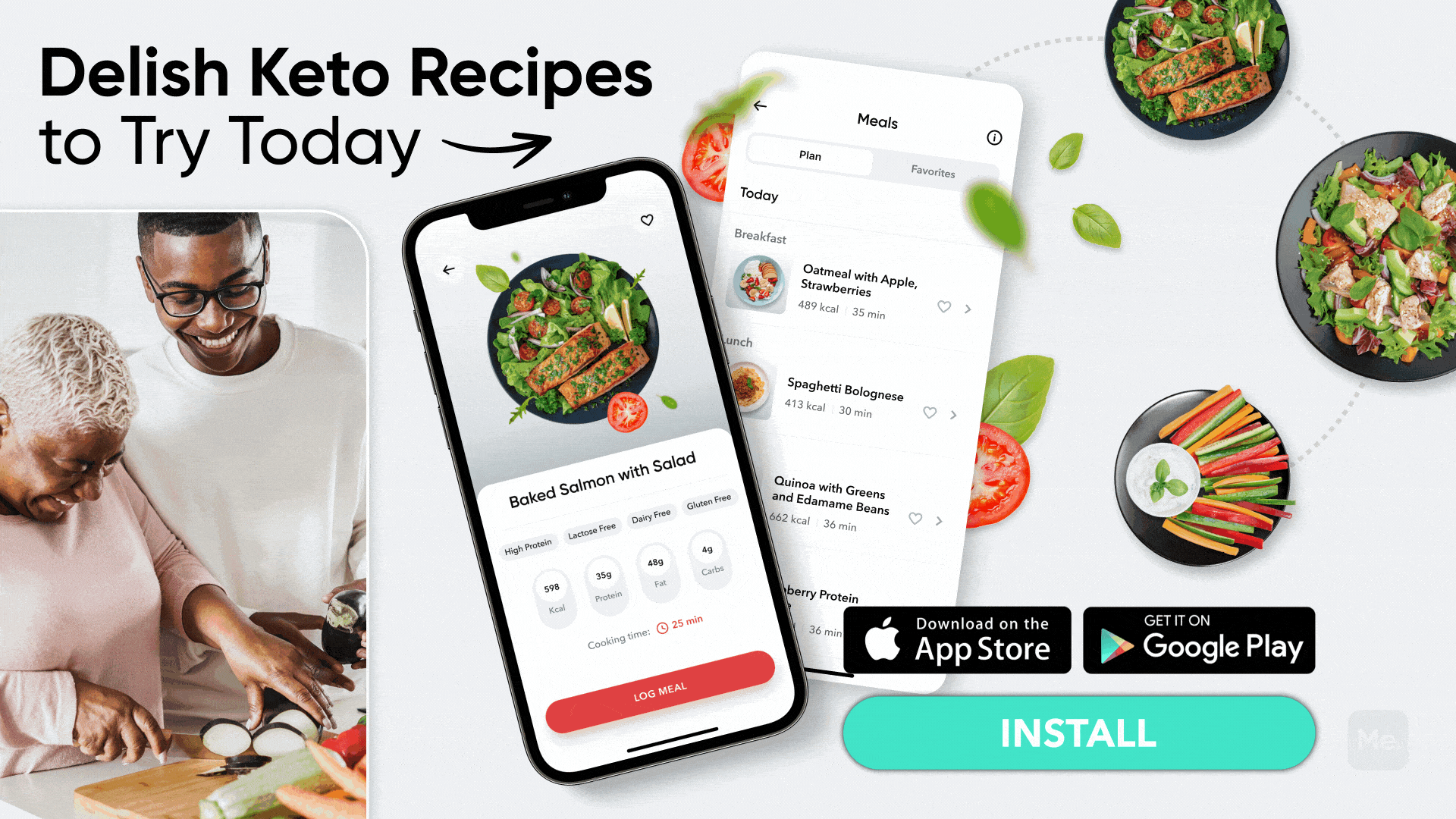 DISCLAIMER:
This article is intended for general informational purposes only and does not address individual circumstances. It is not a substitute for professional advice or help and should not be relied on to make decisions of any kind. Any action you take upon the information presented in this article is strictly at your own risk and responsibility!