How do you usually start your breakfast? With a simple cup of coffee or ham and cheese sandwich to feel satiated? So often people neglect nutritious food in the morning, yet it is a rather adverse decision. Here is the deal, a breakfast routine is essential because the way we start our morning often fully affects the rest of the day. Granted, it is always a tad bit challenging to think of healthy and delicious food that will set off a good mood. Today we are concentrating on one of the best breakfast meals you can try after you get out of bed – keto waffles. Fluffy on the inside and crispy on the outside, keto waffles are a low-carb breakfast your body needs. The advantages of these waffles are that they are easy to prepare and you can keep them in a freezer for a couple of months. Keep reading this article to learn about the quick recipes for nutritious keto waffles and other kinds of them.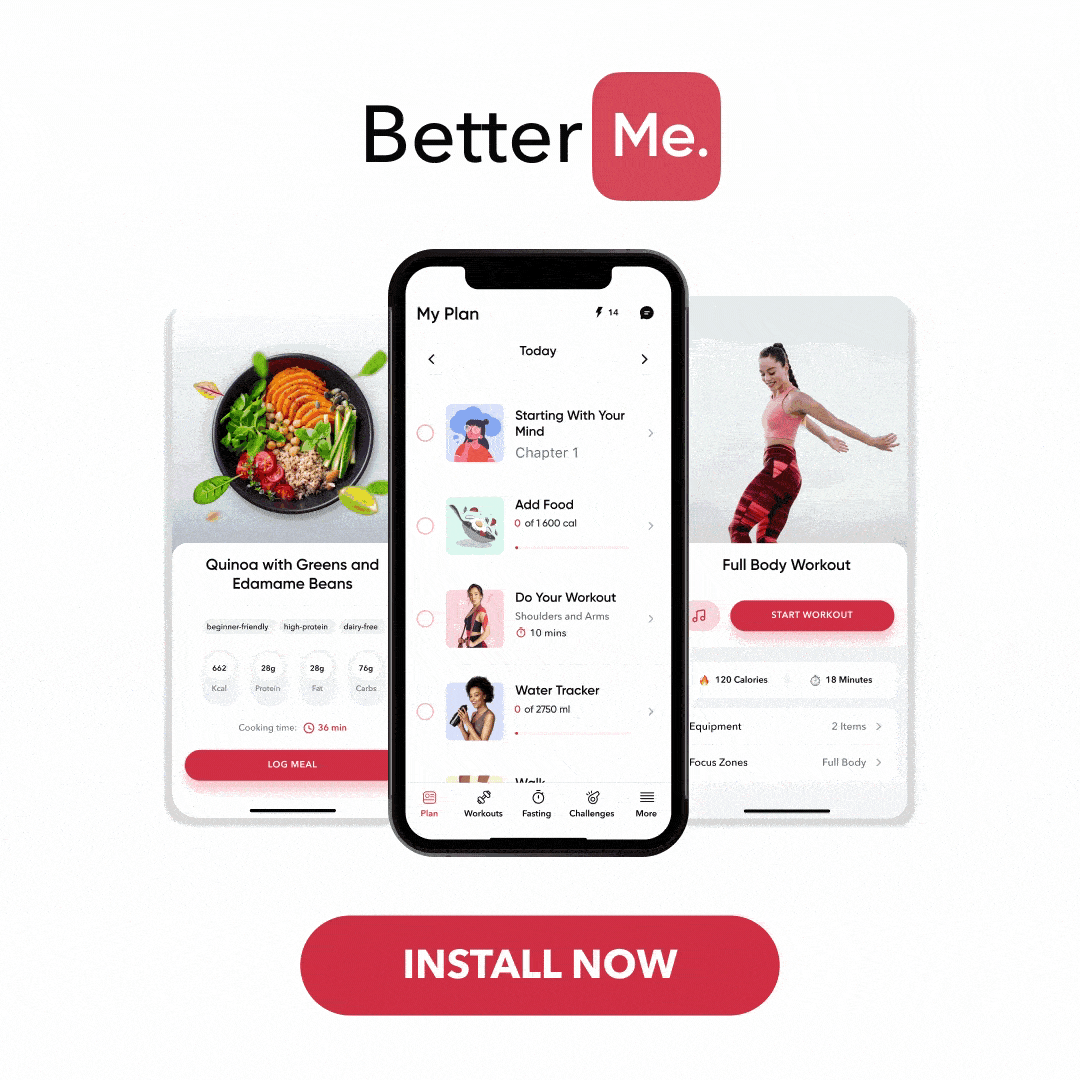 What Are Keto Waffles Made Of?
The reason why people enjoy keto waffles lies in the ability to consume them with different flavors, fruits, and berries. In addition, they should keep you full for a long time. Before we jump into the whole process of making waffles and learn what keto waffles are made of, it might be interesting for you to learn a few important facts about their benefits. It is not only about taste and satiety. 
Keto waffles recipe is the part of the keto diet which includes meals rich in fat and low in carbohydrates. People switch to this diet because it claims to:
Manage anxiety, stress, and mood.

Improve mitochondrial function.

Regulate insulin function.

Decrease inflammation (

6

).
On top of that, the keto diet can aid in weight loss for some people. Another advantage of keto waffles is that they are made with sugar substitutes that taste sweet but don't contain sugar. These substitutes have fewer calories than sugar or have no calories at all (1).
Now you know a bit about its possible benefits and it's time to get down to business and prepare delicious keto waffles. There are dozens of recipes for keto waffles on the internet but here we are going to acknowledge the most common one. Get ready to fill your freezer with frozen keto waffles. Let's get started.
Read More: Keto Pancakes: All Questions Answered + Recipe And Ingredient List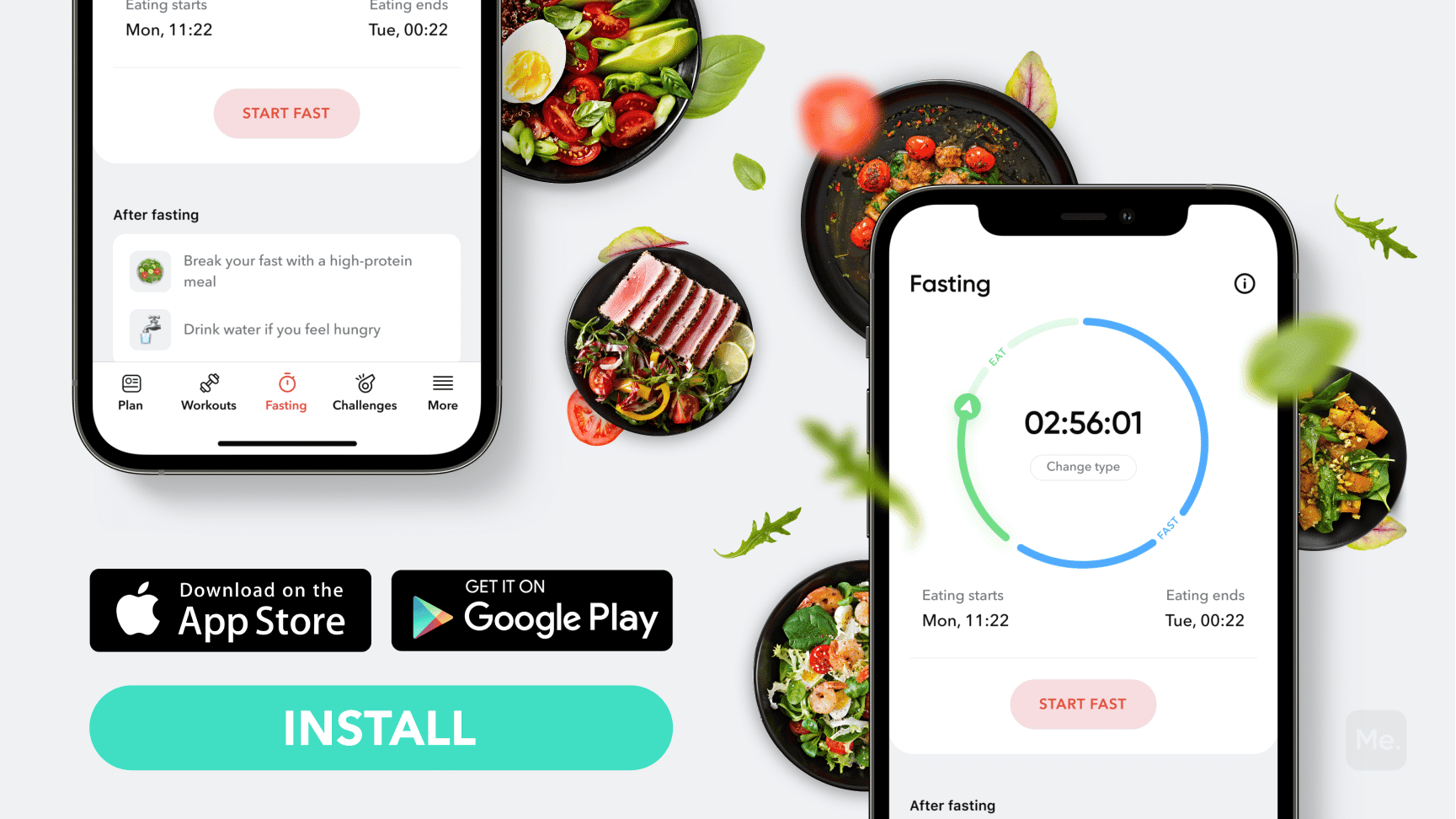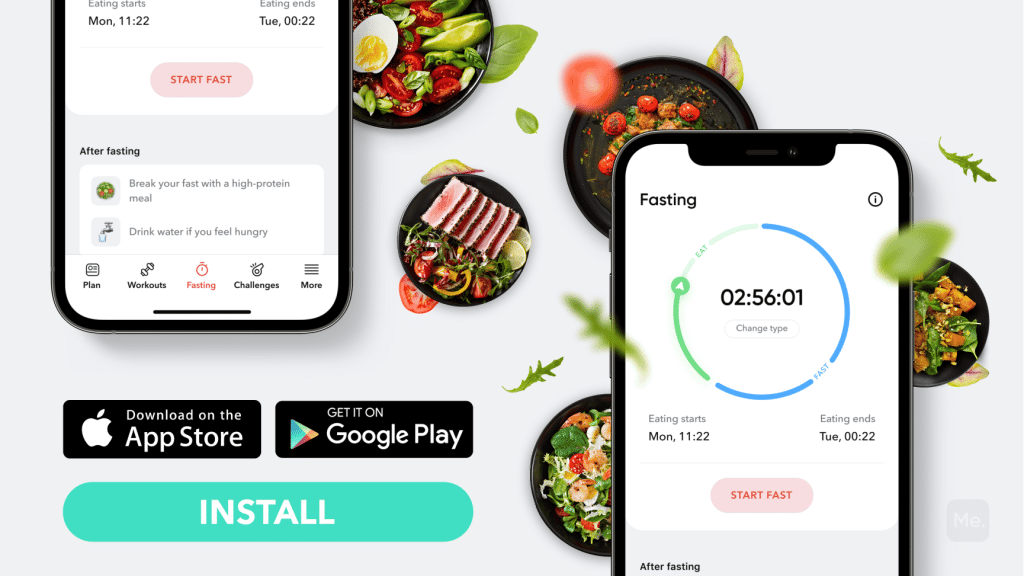 A Simple Waffles Keto Recipe
This is a simple almond flour waffles recipe. Almond flour here is a basic ingredient and due to it, our keto waffles are low-carb. 
Almond flour is rich in different vitamins and minerals. Almond flour is an option for people with Celiac disease, can help control blood sugar, and contains prebiotic fiber and antioxidants. In addition, it is a source of heart-healthy monounsaturated fat which can help keep cholesterol under control (2). 
If you are allergic to almonds you can substitute with walnut flour or sunflower seed flour. 
For this simple recipe, you will need:
2 Large eggs

¾  cup of almond flour

2 tablespoons of melted butter

Cream cheese (4 oz)

1 Teaspoon of vanilla extract

½ Teaspoon of baking powder

Sweetener (Munkfruit, Swerve, or Erythritol) (1 tablespoon)

Pinch of salt
Batter preparation:
Prepare a blender. If you don't have one then buy a blender. 

Add eggs, almond milk, vanilla extract, and melted butter into the blender.

 After that, move to the dry ingredients and add almond flour, baking powder, any kind of swerve, and a pinch of salt. 

Blend all the ingredients for several minutes until the thick mixture is created. The longer you mix it the fluffier your waffles you will get. 
When your batter is ready you can move to the process of cooking. 
Preheat your waffle iron and apply some non-stick baking spray to it. 

Pour the batter onto the iron and cook until your waffles are brown and crispy. When you see no steam coming out from the waffle maker then your low carb waffles are ready. 

When it's ready, gently remove it with a fork and put it on the plate. 

Sprinkle some sugar-free syrup on top and enjoy it with big pleasure. 
The nutritional value of one serving keto waffle (4):
| Calories | Carbs | Fat | Protein |
| --- | --- | --- | --- |
| 170 | 6g | 12g | 10g |
If you are too lazy to prepare waffles keto all the time you can freeze them. Just wait for the waffles to cool down, put them on the baking sheet and then hide them in the freezer in the freezer-safe bag. Keto waffles frozen can be kept like this for 4 months. If you fancy a waffle just open the freezer, fish out one waffle, and pop it in the toaster. You will end up digging delicious, fluffy, and crispy waffles.
What Else To Put On Keto Waffles?
Fresh berries (blueberry, blackberry, etc..) and sprinkle some swerve on them. 

Butter or whipped cream.

Spread peanut butter or almond butter.
Clearly, easy keto waffles are a great starter for the morning routine. You can experiment with different flavors and if you enjoy syrups then you'd probably better make them on your own.
BetterMe app will kick you out of the mental funk, shake off your extra weight, rid you off your energy-zapping habits, and help you sculpt the body of your dreams. Intrigued? Hurry up and change your life for the better!
What Is The Difference Between Waffles And Chaffles?
Waffles or chaffles, that is a question. 
People might have misconceptions concerning chaffles thinking that they are similar to waffles or they even have no idea this meal exists. However, chaffles could be a great start for your breakfast as well because they also have healthy nutrients that keep you satiated and energetic. This is a low-carb dish you will dig from the very first bite. Chaffle recipes include a large amount of fat which is thought to provide energy for our brain memory and function when on a keto diet (3). You might need to add it to your daily menu. 
So, what is the difference between waffles and chaffles? 
It is rather simple:
Cheese + waffles equals chaffles. The original chaffle recipe included two major ingredients: 
Cheese

– any shredded cheese fits here. Mozzarella cheese is the most common ingredient in chaffle recipe keto because of its neutral taste. Other people prefer cheddar because it adds taste to the meal. 

Eggs

– in case you cannot eat eggs you can substitute them with flax eggs. You can prepare it by combining water with flax seed meal. 
Another difference between keto waffles and chaffles is that the latter can be used as a base for pizza crust, sandwiches, and sweet breakfast while waffles are usually only sweet. Besides, chaffle keto recipes are far easier: they include fewer ingredients and time for preparation. You most likely have all the ingredients in the fridge already. 
Here is a simple delicious chaffle recipe you should add to your eating routine. It has neither a savory nor sweet taste. This wonder-bread chaffle is ideal for making sandwiches or pizza. Prepare to get drooled. 
Ingredients:
Shredded cheese (mozzarella or cheddar)

Eggs

Almond flour (2 tablespoons). Check whether it's blanched and completely ground. Adding almond flour to chaffles brings them a real waffle taste.

Baking powder which makes the batter less dense.
Now you have prepared all the ingredients and are ready to mix them up. Here is what you need to do:
Preheat your waffle maker in advance. If you put the batter on the warm and not hot iron you are going to lose the crispy taste. 

Mix all the chaffle ingredients with a whisk. 

Pour the batter into the waffle iron and cover the surface. Cook it for 3-4 minutes until it gets brown and crispy. 

If you desire to enjoy more crispy chaffles then let them cool for a while after they are cooked.  
The nutritional value of one serving keto chaffle (4):
| Calories | Carbs | Fat | Protein |
| --- | --- | --- | --- |
| 152 | 1 | 11g | 13g |
But what if you don't have a waffle iron but still wish to try chaffles? Should you rush to the mall and purchase the waffle maker? Of course, not. You can use a frying pan instead. Prepare the batter and pour it onto the hot nonstick pan and carefully flip them with a spatula. They will look more like chaffle pancakes. Not super crispy but still delicious. 
Note that you can also freeze keto chaffles. Keep them in the freezer for a maximum of 6 months.
Lean and toned up body isn't just a far-fetched fantasy. Check out the BetterMe app and watch it propel your weight loss journey into high gear!
Are Eggo Waffles Keto?
While waffles and chaffles are low carbs you can prepare on your own and get a bouquet of nutrients, Eggo is the brand of frozen waffles you can buy in the supermarket. People purchase them because they might not have time to prepare homemade breakfast waffles. Nonetheless, people wonder whether Eggo waffles are keto-friendly and the answer is definitely not. Here are a few reasons why you should consider cooking waffles or chaffles instead of the homestyle Eggo ones. 
They contain sugar!
Eggo waffles contain sugar unlike chaffles for example. It's common knowledge that consuming a lot of added sugar is not good for your health. It can cause weight gain which may contribute to chronic conditions like diabetes and heart disease. Eating large amounts of sugar may also be associated with depression (

7

). 

Sugar is a simple carb and not a keto-friendly ingredient. In this case it is better to look for other breakfast products that include sugar substitutes, like erythritol or monk fruit sweeteners. 
They contain highly-refined oils!
Eggo waffles contained such refined oils as canola oil, palm oil, and soybean oil.  Some people believe that they can cause inflammation in your body and try to limit or avoid them.
They contain too many carbs!
Eggo waffles cannot be called keto because they are extremely high in net carbs (37.14g of net carbs per 100g serving).

Try to limit your net carb consumption to 20g – 50g per day in order to stay in ketosis. 
They contain enriched flour!
Enriched flour is a controversial additive.

Being processed and refined enriched flour loses many nutrients during the processing of the grain, such as most B-vitamins and minerals. The vitamins are added back, but the fiber is not. It is usually advisable to choose whole-grain flour instead. It contains all the nutrients the original grain had. 
As it has been pointed out, Eggo waffles are a less healthy choice for your breakfast because they contain sugar, refined oils, too many carbs, and enriched flour. If you are eager to get the most out of your breakfast meals, switch to homemade chaffles keto or waffles keto.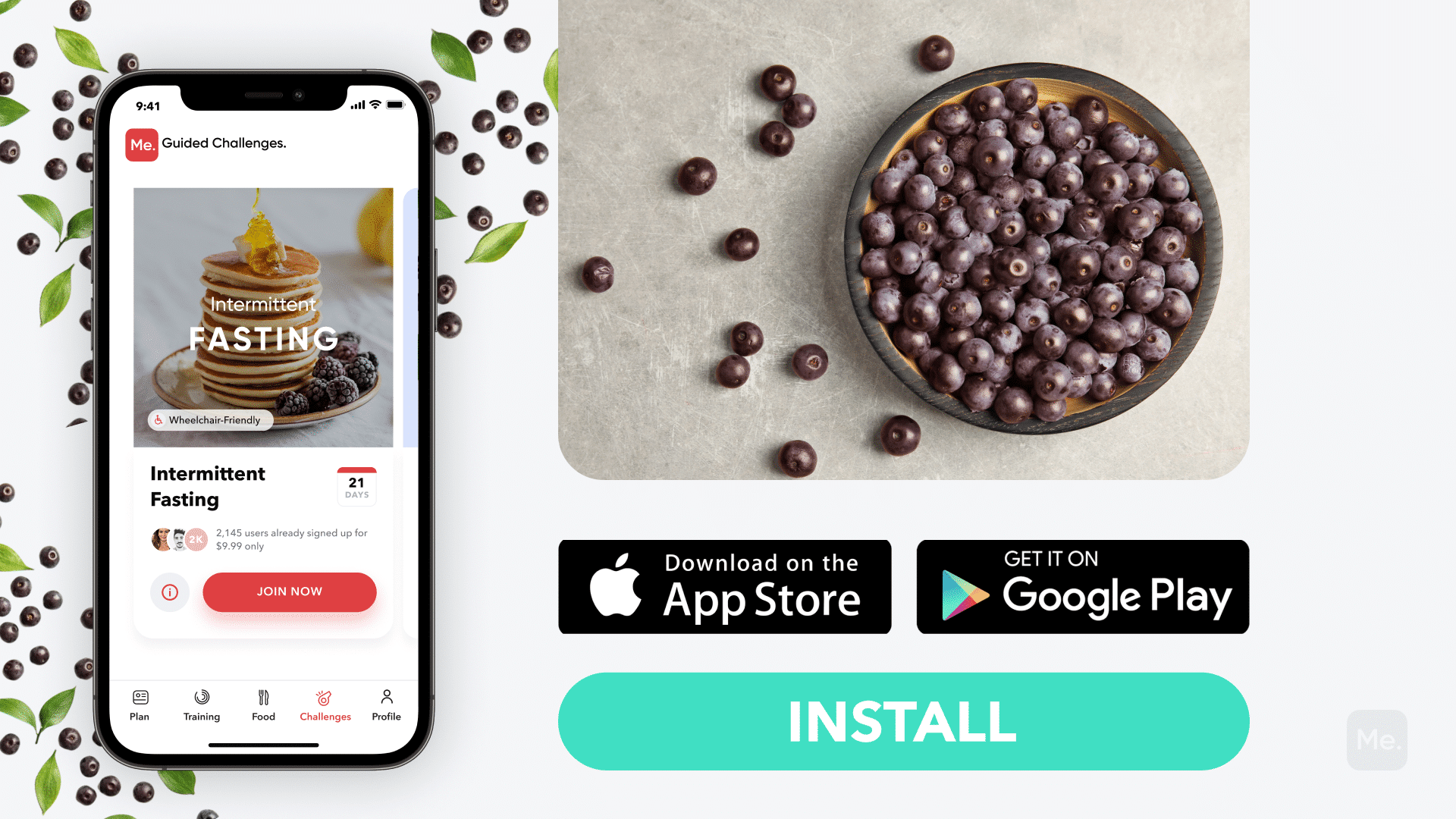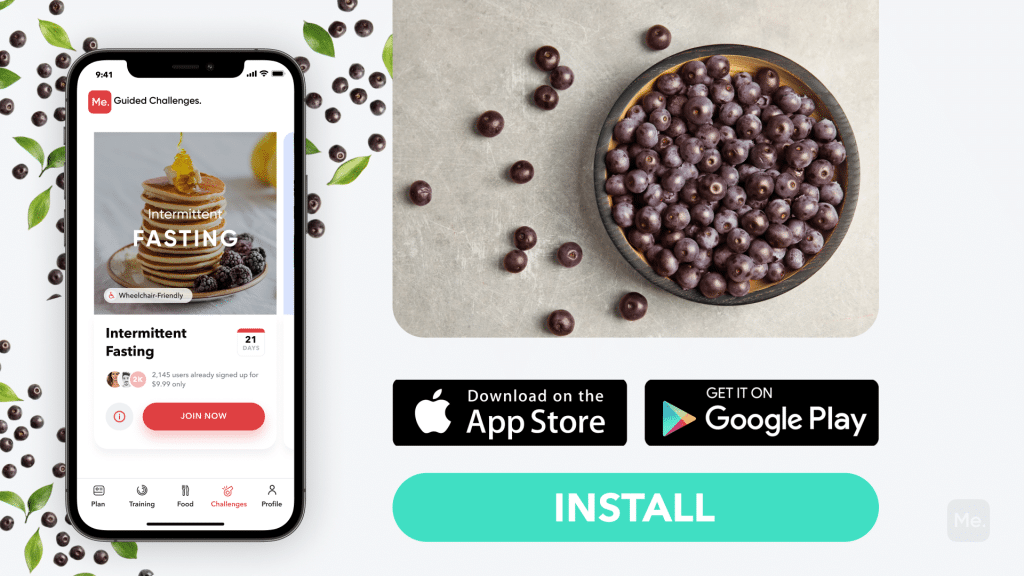 How Many Carbs Are In An Almond Waffle?
Almond flour waffles are another healthy crispy breakfast for your family and friends. Almond waffles take not much time to be prepared. People who lead a sports lifestyle try to avoid high-carb food. Hence, low-carb almond waffles can be an energetic snack or breakfast before your active routine. 
On average one portion of delicious keto almond waffles includes 4g of carbs. In order to get the whole picture of nutritious value let's take a simple recipe into account. This recipe will guarantee fluffy and crispy almond waffles you can serve at the table in the morning. Your family and friends will love it!
Almond Flour Waffles
Ingredients:
3 large eggs 

2 tablespoons melted butter (to grease the waffle maker)

1 teaspoon baking soda

½ cup whole milk

2 cups blanched ground almond flour

½ teaspoon stevia glycerite (or you can use another sweetener)

1 tablespoon vanilla extract
As we prepared our ingredients the next steps we should do is to prepare the batter and preheat the keto waffle maker. 
Instructions:
Heat the waffle maker by the time the batter is prepared. 

Mix eggs, stevia, vanilla, baking soda, and milk in the bowl. 

Then add almond flour gradually and mix it together till the mixture gets smooth. 

If the batter is too thick you can add two tablespoons of water.

Brush the waffle iron with butter and pour the batter into the cavities. 

Close the lid.

Cook it for 5-6 minutes and take them off gently with a fork. 

Enjoy your waffles. 
The nutritional value of one serving keto almond flour waffle (4):
| Calories | Carbs | Fat | Protein |
| --- | --- | --- | --- |
| 237 | 4g | 23g | 5g |
You can eat these almond waffles with chocolate chips, berries, sugar-free syrup, or use them as a base for a sandwich. Here it depends on your taste and imagination. If you stick to this recipe you will end up with luscious nutritious best waffles keto.
Read More: Keto Breakfast Ideas: Low-Carb All The Way
Are Keto Waffles Healthy?
There are different kinds of healthy breakfasts people can enjoy in the morning. Some prefer typical omelets which are also part of the keto diet because they are rich in vitamins, minerals, and fiber (5). 
Nonetheless, if you desire jazzing up your meals at the beginning of the day you can cook nutritious keto waffles. The reason why people prepare keto waffles at home is that they are keto-friendly. They are high in fiber and protein. This is a tasty low-carb breakfast you can cook for yourself. People who stick to the keto diet choose to add them to their meals because they are keto-friendly. 
The blend of such ingredients as sweetener and almond flour substitute added sugar and refined wheat flour. Being a good source of protein, these sweet treasures can lift your mood up and invigorate you for the rest of the day.
Are Paleo Waffles Good For You?
Breakfast for some people is such a mundane thing. Every morning you either pour coffee or make a simple pine butter toast. Then you tried keto waffles with blueberries. After you moved to chaffles with sugar-free syrup. And now what? You are still craving something different. Ready to spice it up a little bit further? And no, you won't be eating spicy food.
If you are a true waffle lover you can indulge yourself in paleo waffles. So, what are paleo waffles, and are they good for you? 
For starters, paleo waffles are only prepared with almond flour and a dash of tapioca instead of white flour. They are gluten-free, dairy-free, and grain free which makes them perfect for all kinds of people who need to avoid those ingredients. These waffles are low-sugar and they still taste great. Containing maple syrup and tapioca carb count per one waffle is moderate – 9g. Still, there won't be a problem to make it sugar-free by substituting maple syrup with a sweetener. 
How To Prepare Paleo Waffles?
Here is a quick recipe for paleo waffles you can prepare in 10 minutes.
Ingredients:
2 large eggs 

¼  cup almond milk

½ cup blanched almond flour

½ tablespoons tapioca flour

½ tablespoons paleo baking powder

a pinch of salt

2 tablespoons sweetener

2 tablespoons coconut oil

½ teaspoons vanilla extract
Instructions:
Preheat the waffle maker and grease it with coconut oil

Combine almond flour, baking powder, tapioca flour, and salt in a bowl. 

Add eggs, almond milk, sweetener, and vanilla extract. Mix it till it gets smooth.

Pour the batter into the waffle iron and close the lid. Cook it until the steam stops coming out, about 4-5 minutes. Remove the waffle and serve it with fruits, berries or unsweetened syrups. 
Make a big batch of paleo waffles and store them in the freezer. Let them cool down and then put them in the freezer bags. When you feel like eating one you can fish them out of your fridge and heat them in the oven or a toaster. Preferable in the toaster which keeps the waffles more crispy (4).
| Calories | Carbs | Fat | Protein |
| --- | --- | --- | --- |
| 105 | 1g | 2g | 9g |
The Bottom Line
It is plain to see that keto waffles can be a beneficial source of nutrients and vitamins. Use almond flour instead of refined wheat flour and a sweetener instead of sugar to make them keto-friendly. Keto waffles  – fluffy on the inside and crispy on the outside are mostly low-carb and rich in protein and fat. 
Chaffles – another type of waffles that have shredded cheese inside. You can enjoy it as a basis for sandwiches and pizza as well. 
Eggo waffles – an ultra-processed type of frozen waffles you can find in the grocery store or a supermarket. They include added sugar, a high amount of carbs, and enriched flour. 
Paleo waffles are another type of waffle that contains fat, protein but a higher number of carbs. In order to make them low-carb, you can use sweeteners instead of sugar. 
You can store healthy keto waffles in freezer bags and keep them in the freezer for a couple of months.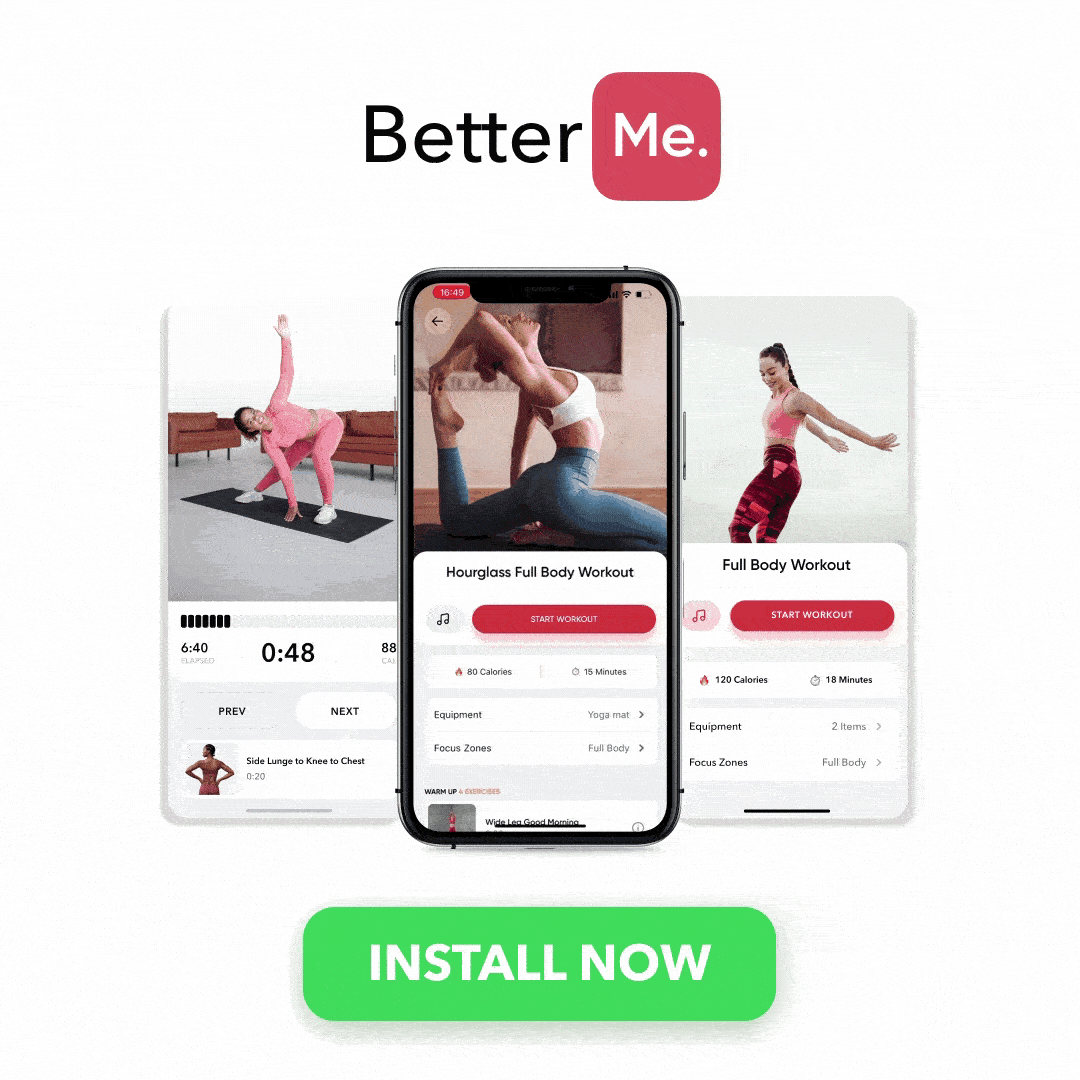 DISCLAIMER:
This article is intended for general informational purposes only and does not address individual circumstances. It is not a substitute for professional advice or help and should not be relied on to make decisions of any kind. Any action you take upon the information presented in this article is strictly at your own risk and responsibility!