Say goodbye to those high-carb PF Chang's lettuce wraps and hello to delicious, low-carb keto chicken lettuce wraps! We know, we know – you've been craving the juicy taste of Chinese takeout for days. And we don't blame you. But instead of going for a junk food version that's high in carbs, why not try homemade lettuce wraps that support your fitness goals? We promise they are just as tasty and satisfying, yet without all the extra carbs. Plus, they're super easy to make with minimal effort and in a short amount of time. And best of all? You can customize them to fit perfectly into your daily macros. If you're looking for a quick, healthy meal that won't pack on the pounds nor break your diet goals, look no further than these simple and nutritious recipes.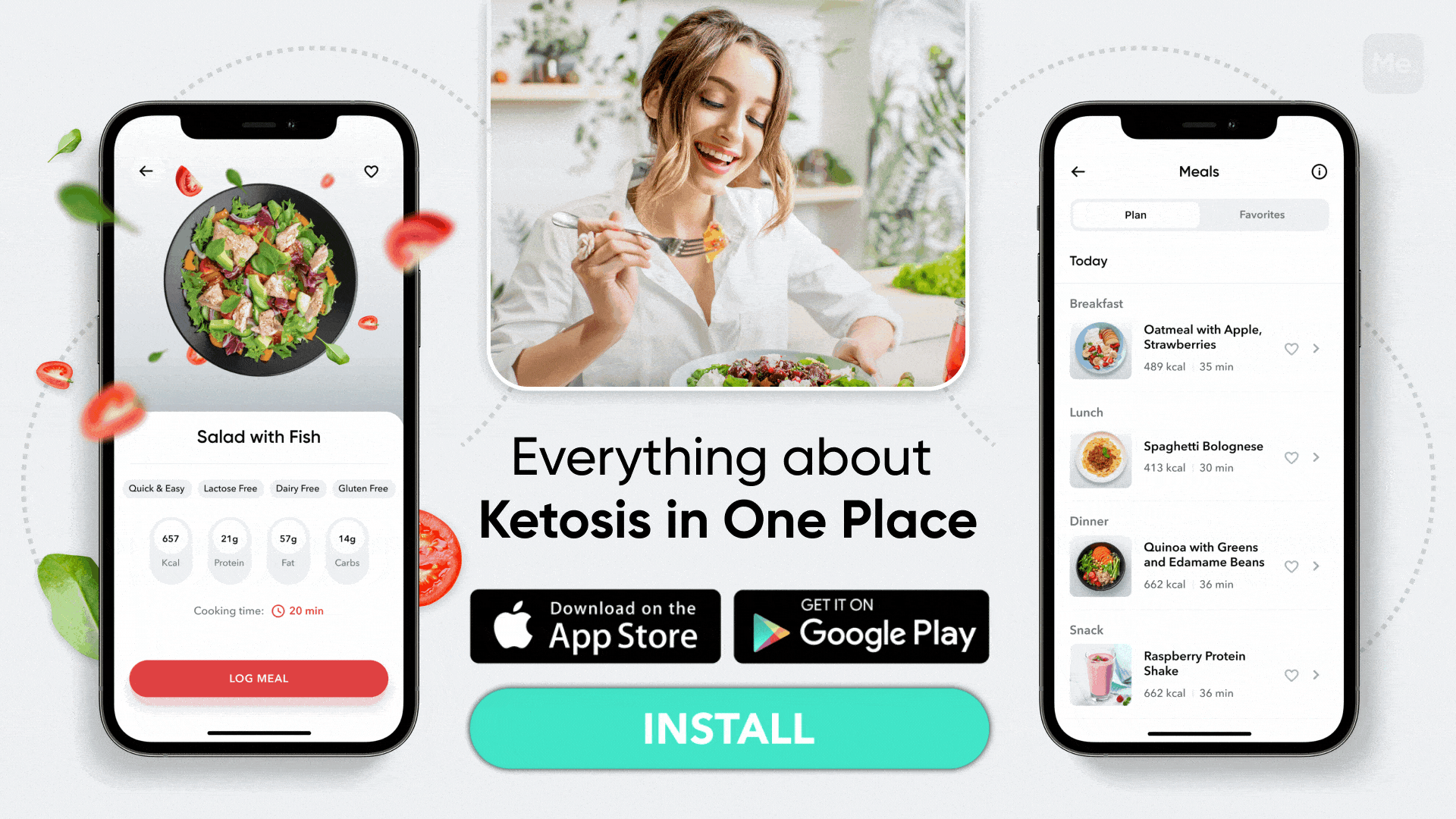 What's In A Lettuce Wrap?
It depends. Lettuce wraps are essentially a pile of ingredients tucked into lettuce leaves instead of a tortilla or bread. But there are countless variations-from vegan options to classic ground beef tacos. 
If you think about it, the possibilities are endless! For this recipe, we have chosen to make a delicious and easy keto chicken lettuce wrap. Here's what you'll need:
Lettuce
We recommend iceberg lettuce or romaine lettuce, both of which are low in carbs and provide a nice crunch and texture. You can also use butter lettuce for a softer wrap.
Chicken
The star of the show! We used chicken thighs, but you can also use chicken breasts, ground chicken, or even turkey. Trim off any excess fat for a leaner wrap. You can also use rotisserie chicken for a quicker and easier option.
Veggies
This is where you get to have fun! Add your favorite veggies or whatever you have in the fridge. We like bell peppers, onions, and mushrooms for added flavor. Since these veggies are low in carbs, you can really get creative with your wraps.
Sauces
Here's the challenging bit, as many typical sauces are high in carbs. We recommend swapping out the regular hoisin sauce for a sugar-free version or using an avocado-based sauce to keep it keto-friendly. 
You can also make your own sauce with natural ingredients like garlic, ginger, and sesame oil for a delicious and nutritious option.
Herbs
This is totally optional, but herbs are a great way to add flavor without adding too many carbs. We like cilantro, basil, and parsley, but feel free to experiment with your favorite herbs.
Read More: Delicious No Flour Keto Bechamel Recipes
Are Chicken Lettuce Wraps Low Carb?
Again, it depends on the ingredients used. Generally, a chicken and lettuce wrap is low in carbs as long as it's made with lean protein, fresh vegetables, and low-carb sauces. 
For example, if the wrap is made with grilled chicken, lettuce, tomatoes, cucumbers, and a light mayonnaise or avocado-based spread, then it can be considered low in carbohydrates.
However, if the wrap contains processed meats, grains or starchy vegetables, and high-carb sauces, then it would not be considered low-carb. It's best to check the nutritional information of the ingredients used and make sure that they fit within your desired carbohydrate and calorie range. 
Additionally, if you are looking for a low-carb meal away from home, some restaurants offer lettuce wrap options that are keto-friendly. Better yet, make your own wraps at home and customize them to fit your dietary needs. 
How Many Calories In Lettuce Wraps With Chicken?
The number of calories in lettuce wraps with chicken will depend on the ingredients used.
Generally, a wrap made with one cup of shredded lettuce, 3 ounces of cooked chicken, 2 tablespoons of light mayonnaise and 1 ounce of shredded cheese will contain approximately 400 calories. This can be adjusted by using reduced-fat mayonnaise and low-fat cheese to reduce the calorie count. 
To further reduce the calorie count, you grill the chicken instead of cooking it in oil. Additionally, you can also swap out the mayonnaise for a low-carb avocado-based spread or sauce.
Keto Asian Chicken Lettuce Wraps (2)
These keto Asian chicken lettuce wraps are a delicious and nutritious meal that's sure to satisfy your cravings. The combination of protein, vegetables, and flavorful sauces make it a perfect dinner or lunch option. This recipe makes 6 servings with 4 g net carbs per serving.
Ingredients:
1 pound ground chicken

1 cup chopped onion

Salt and pepper to taste

½ cup canned water chestnuts, chopped (omit if strict keto)

2 green onions, chopped

1 head butter/bibb lettuce You can use larger, leafy lettuce like romaine
For the Hoisin Sauce
5 tablespoons soy sauce. Can also use coconut aminos or liquid aminos.

2 tablespoons natural peanut butter

2 garlic cloves, minced

1 teaspoon hot sauce or Sriracha

2 teaspoons sesame oil

2 teaspoons rice wine vinegar Unseasoned and Unsweetened.

1 tablespoon zero-calorie sweetener

½ teaspoon garlic powder

Salt and pepper to taste
Instructions:
Prepare the sauce: In a medium bowl, whisk together all hoisin sauce ingredients until combined. Set aside.

In a large skillet over medium-high heat, cook the ground chicken until fully cooked.

Once cooked, add in the chopped onions and season with salt and pepper. Cook for an additional 5 minutes, stirring often. Then, add in the water chestnuts and green onions, cooking for an additional 2 minutes.

Divide the mixture evenly into butter lettuce/bibb leaves and drizzle with some of the hoisin sauce. Enjoy!
Intense sweat sessions, working weight loss tips, lip-smacking recipes come in one package with the BetterMe app. And all of it is at your fingertips, start transforming your life now!
Keto Buffalo Chicken Lettuce Wraps (3)
Buffalo chicken is a classic comfort food that's been given a keto makeover. These Buffalo chicken lettuce wraps are easy to put together and unbelievably flavorful. For the ultimate meal, add a side of coleslaw or roasted vegetables. This recipe makes 10 lettuce wraps.
Ingredients:
2 ½ cups shredded rotisserie chicken, white meat

½ cup hot sauce

1 cup halved cherry tomatoes

¼ cup sliced red onion

1 avocado, sliced

10 romaine leaves

(optional) ranch for drizzle
Instructions:
In a medium bowl, combine the shredded rotisserie chicken and hot sauce. Stir to fully coat the chicken in the sauce.

Divide the chicken mixture into 10 romaine leaves. Top each wrap with cherry tomatoes, red onion, and sliced avocado. Drizzle with ranch if desired. Serve immediately.
Keto Thai Chicken Lettuce Wraps (4)
Thai cuisine is known for its fragrant and spicy dishes, and this one is no exception. These wraps are sure to satisfy your cravings while still keeping you in ketosis. This recipe makes 12 wrapes with 3 g net carbs each.
Ingredients:
1 teaspoon sesame oil

2 cloves garlic finely minced

1 large onion diced

1 cup carrots cut julienne, or shredded

1 pound ground chicken

3 tablespoons low sodium soy sauce

2 teaspoons rice vinegar

2 tablespoons brown sugar substitute (or stevia)

1 tablespoon natural peanut butter

A dash of sriracha

2 teaspoons cornstarch

2 teaspoons water

12 leaves green leaf lettuce (or use butter lettuce)

Sesame seeds and sliced green onions for serving
Instructions:
In a large skillet over medium-high heat, add the sesame oil. Once hot, add in the garlic and onion and cook until fragrant. Add in the carrots and cook for an additional 3 minutes, stirring often.

Add in the ground chicken and cook until fully cooked. Then add in the soy sauce, rice vinegar, brown sugar substitute, peanut butter and sriracha. Stir everything together until combined.

In a small bowl, whisk together the cornstarch and water. Then add it to the skillet with the chicken and vegetables. Stir everything together until combined and cook until the sauce has thickened.

Divide the mixture evenly into lettuce leaves, top with sesame seeds and green onions.

 
Read More: Make Weeknight Dinners A Breeze With This Simple Yet Flavorful Keto Chicken & Broccoli Recipe
Keto Chicken Lettuce Wraps Peanut Sauce (1)
Creamy, crunchy and full of flavor, these tasty chicken lettuce wraps are the perfect way to enjoy a keto-friendly meal. A delicious peanut sauce adds just enough sweetness to the savory mix of chicken, veggies and crunchy peanuts. This recipe makes 12 lettuce wraps with 2 g net carbs each.
Ingredients:
12 butter lettuce leaves

2 lbs boneless skinless chicken breast can sub with cooked chicken

2 pinches sea salt

2 pinches black pepper

1 tsp olive or avocado oil

1 medium carrot

50 grams enoki mushrooms

1 ½ cups arugula

2-3 tbsp salted cashews

½ bunch cilantro

Keto Peanut Sauce

½ cup organic peanut butter with no additives

¼ cup soy sauce

¼ cup water

3 tbsp honey substitute

1 tbsp rice wine vinegar

2 tsp sesame oil

¼ tsp crushed red pepper flakes

1.5 tsp fresh grated ginger

1 clove garlic
Instructions:
Prepare the sauce: In a small mixing bowl, combine the peanut butter, soy sauce, water, honey substitute, rice wine vinegar, sesame oil, crushed red pepper flakes, ginger and garlic. Whisk until all ingredients are fully combined. Set aside.

In a large skillet over medium-high heat, add the oil. Season chicken with salt and pepper, then add it to the skillet. Cook until the chicken is cooked through on both sides, about 8-10 minutes. Remove from skillet and set aside to cool.

Meanwhile, prepare the vegetables: Shred or julienne the carrot and mince the cilantro. Place in a medium mixing bowl with arugula, enoki mushrooms, and cashews. Toss together until fully combined.

Once the chicken is cool enough to handle, shred it into small pieces. Add it to the bowl with the vegetables and toss together until fully combined.

To assemble the wraps, scoop 2-3 heaping tablespoons of chicken mixture into each lettuce leaf, then drizzle with the peanut sauce. Serve immediately. Enjoy!
Whether you're looking to simply pep up your fitness routine, jazz up your diet with mouth-watering low-calorie recipes or want to get your act together and significantly drop that number on your scale – BetterMe app has got you covered! Improve your body and revamp your life with us!
The Bottom Line
If you're craving tortillas or a wrap-style sandwich, low carb keto chicken lettuce wraps are the perfect way to satisfy those cravings. Filled with flavorful and nutritious ingredients, these wraps make an easy keto-friendly meal. Plus, the creamy sauces add just enough sweetness to make them irresistible! Enjoy!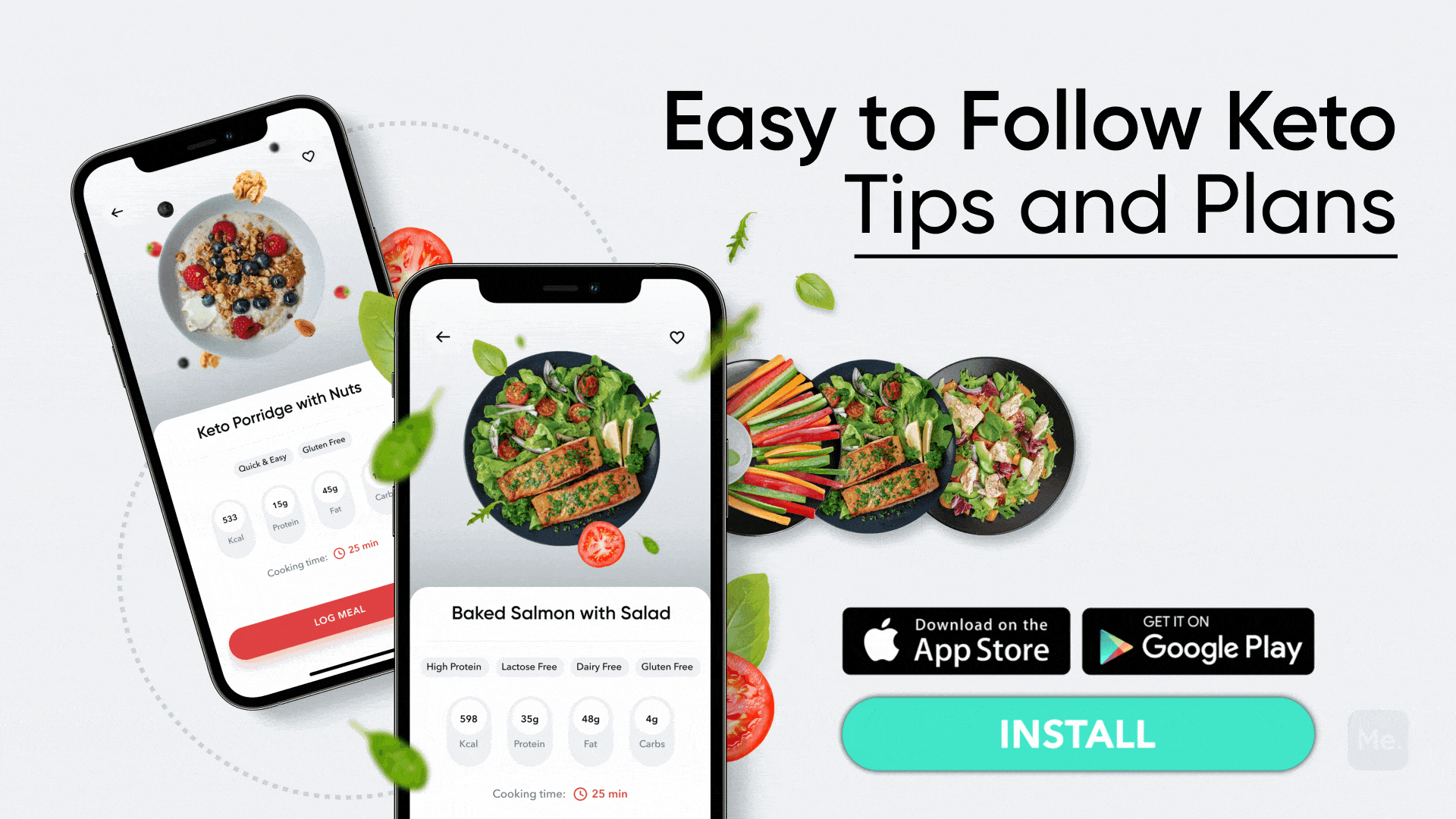 DISCLAIMER:
This article is intended for general informational purposes only and does not address individual circumstances. It is not a substitute for professional advice or help and should not be relied on to make decisions of any kind. Any action you take upon the information presented in this article is strictly at your own risk and responsibility!