As the world realizes the disadvantages of too much caffeine in their diets, more and more people are looking for alternative drinks that they can sip on throughout the day to help them remain awake and energized. One of the alternatives that has gained a lot of attention is matcha. While originally only drank a lot in East Asian countries, this powdered green tea – made from powdered tea leaves – has now skyrocketed in popularity in the West. Matcha is not only rich in antioxidants, but it also helps you stay awake and alert through the work day. Its rise in popularity means that you can now walk into almost all cafes and find drinks like shots, lattes, teas, and even snacks like desserts made from this powder. However, is matcha keto? Can you safely add matcha powder to your drinks or keto friendly desserts without worrying about your carb intake?
Let's find out!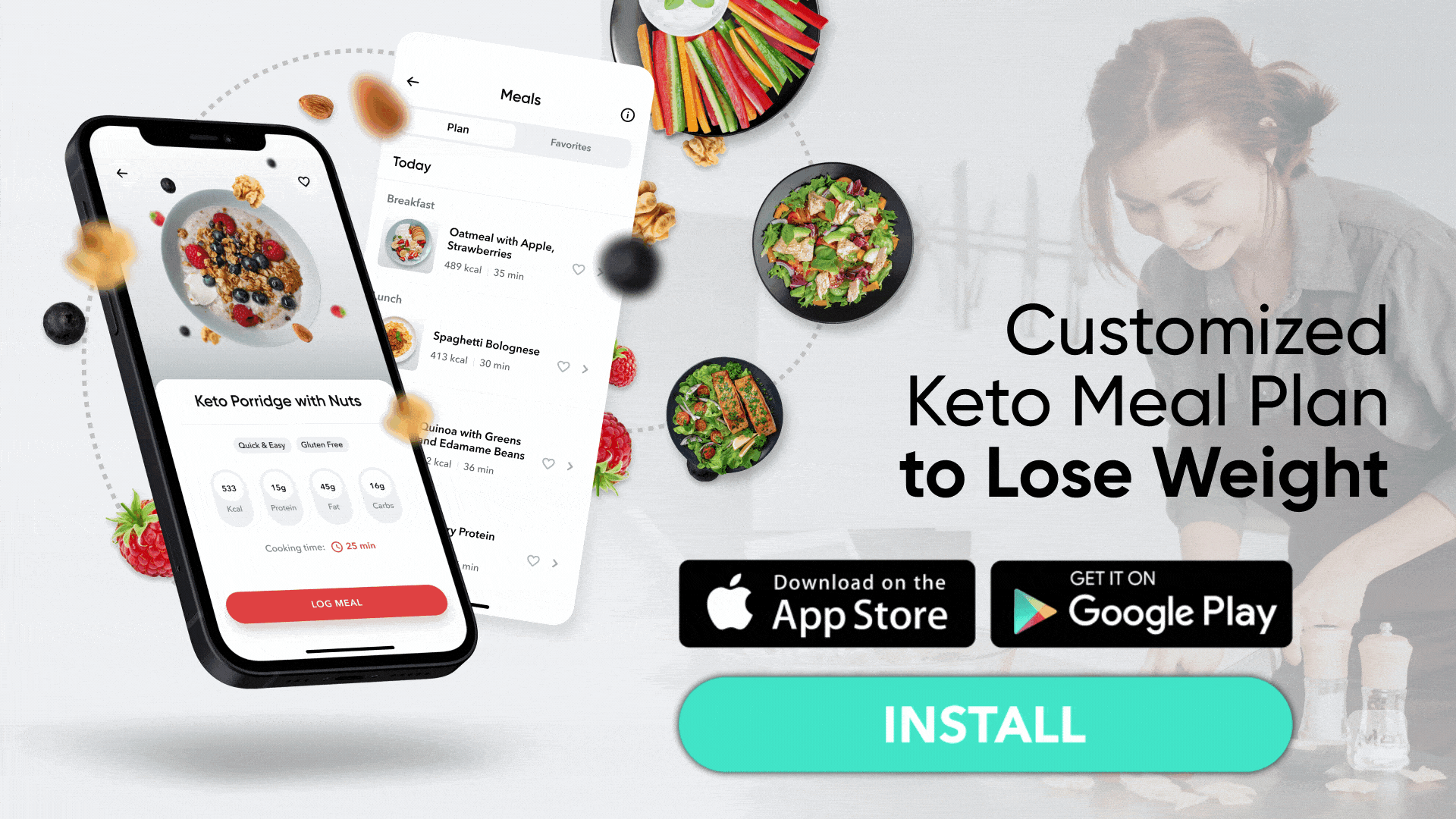 What Is Matcha And What Are Its Benefits?
Matcha is a type of powdered Japanese green tea. Like basic green tea, matcha is made from the leaves of the Camellia sinensis plant. Unlike other teas, the plants used to make matcha are grown a little differently. The plants are usually covered/shaded during the growth period as avoidance of direct sunlight helps enhance the process of synthesis and accumulation of biologically active compounds, including theanine, caffeine, chlorophyll, amino acids content, and more. This also gives the leaves a darker green hue, which is often seen in the powder.
Due to the growth process, use of the whole leaf and minimal manipulation during processing, it is considered as a very high quality tea with health promoting properties thanks to its high antioxidant content and anti inflammatory substances.
A review published in 2020 found that the health benefits of this concentrated green tea include (1)
Read More: The 7-Day Hydration Challenge: Try This Expert-Approved Tips To Drink More Water
Anticancer Properties
Matcha has epigallocatechin gallate, a plant compound said to inhibit cancerous tumor growth. This compound is especially effective in reducing the incidence of colorectal cancer as well as bile duct, gallbladder and biliary duct cancers.
Anti-Inflammatory Effects
Epigallocatechin gallate (EGCG) helps scavenge reactive oxygen species and also regulates the body's inflammatory condition and response
Cardioprotective Effects
Animal studies have shown that the oral administration of EGCG reduces oxidative stress, inhibits the activation of stress-activated protein kinase and signals pathways inducing the inflammatory response. Matcha also has rutin, a plant compound that helps strengthen blood vessels, especially around the heart.
Improved Mental Health
Matcha has both caffeine and EGCG which help with the improvement of cognitive function and prevention of neurodegenerative disorders.
EGCG promotes clarity of mind and cognitive function, inhibits LPS-induced production of reactive oxygen species, improves insulin sensitivity and decreases amyloid-β production in the brain. On the other hand, caffeine reduces the risk of cognitive decline, helps oxidative processes and reduces neuroinflammation, inhibits aging of the brain, has anti-inflammatory effects, and also decreases deposition of amyloid-β in the brain.
Regulates Carbohydrate Metabolism
Properties like EGCG, quercetin, and phenolic acids improve insulin sensitivity and regulate its production, inhibit starch digestion, inhibit gluconeogenesis and the absorption of lipids and glucose and also modulate lipid and carbohydrate metabolism.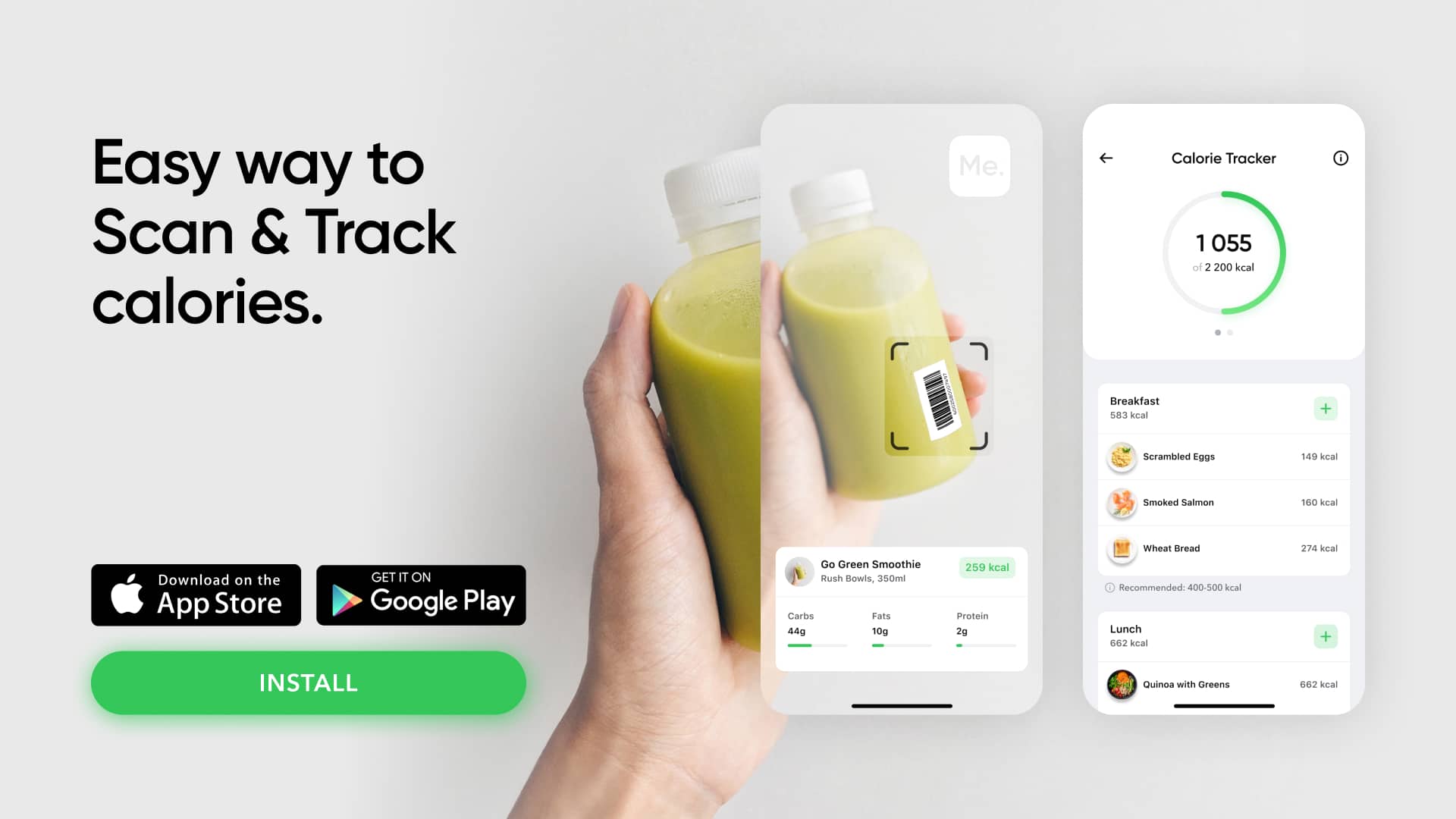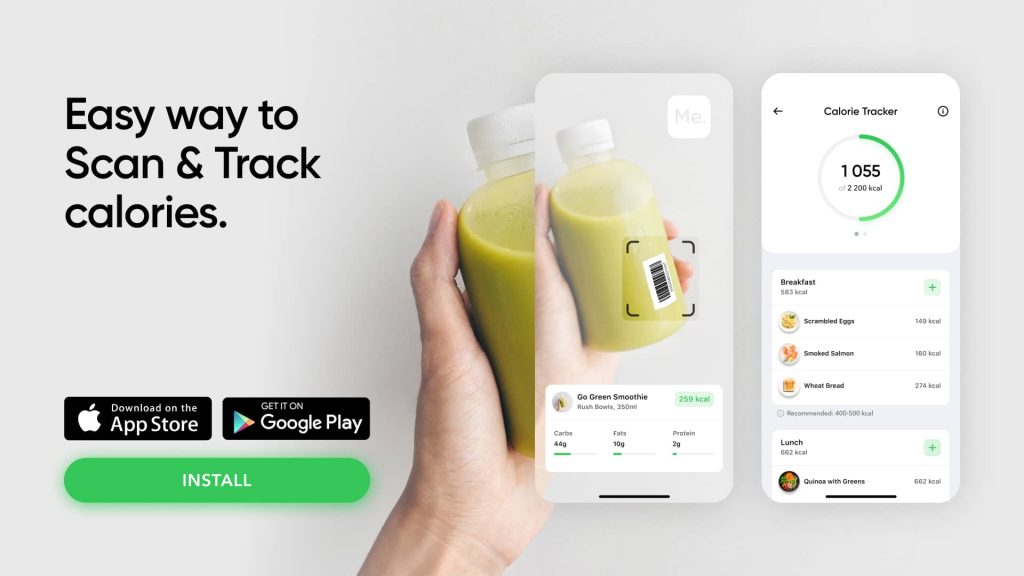 Can You Have Matcha On Keto?
Health benefits aside, is matcha green tea keto friendly? Yes, you can absolutely have matcha tea on a ketogenic diet.
As previously stated, keto is just concentrated green tea. According to the FDA, one cup (245 g) of regular brewed and unsweetened Japanese green tea has (7)
Calories – 1 kcal

Protein – 0.22 g

Fats – 0 g

Carbs – 0 g

Sugars – 0 g
Ps. If you are buying matcha powder from the store, be sure to check the nutritional profile to see if the brand you are buying has carbohydrates or not. Some brands have matcha with no carbs, while others have relatively negligible amounts of carbs 1 to 2 grams per serving (1 tsp) (6, 5).
BetterMe app is a foolproof way to go from zero to a weight loss hero in a safe and sustainable way! What are you waiting for? Start transforming your body now!
What Is Keto Matcha?
Green tea is naturally carbohydrate and fat free, so what makes some variations of  matcha green tea keto and others just regular matcha?
Keto matcha tea is simply regular matcha tea that has been mixed with keto fats like MCT oil, coconut oil or even butter. Because these fats will cause the matcha powder to clump together making it hard to whisk and dissolve it, they are often added at the end of the preparation process. If you do not want to add oils or butter to your keto matcha drink, heavy cream is also a good option to help increase the fat content in your drink.
Simple Keto Matcha Recipes
If you have some matcha powder and would like to find new and fun ways to add it to your ketogenic diet, here are some simple recipes to try
Keto Matcha Tea
Ingredients
1 tsp matcha tea powder

½ tbsp MCT oil

½ tsp stevia

1 cup coconut milk

1 cup hot water
Directions
Add matcha tea powder in hot water and blend it using a bamboo whisk or milk frother.

Add all other ingredients in blender and blend them all together and Enjoy
Calories: 115. 9. Fats: 11.9 g. Protein: 1.7 g. Carbs: 2.6 g.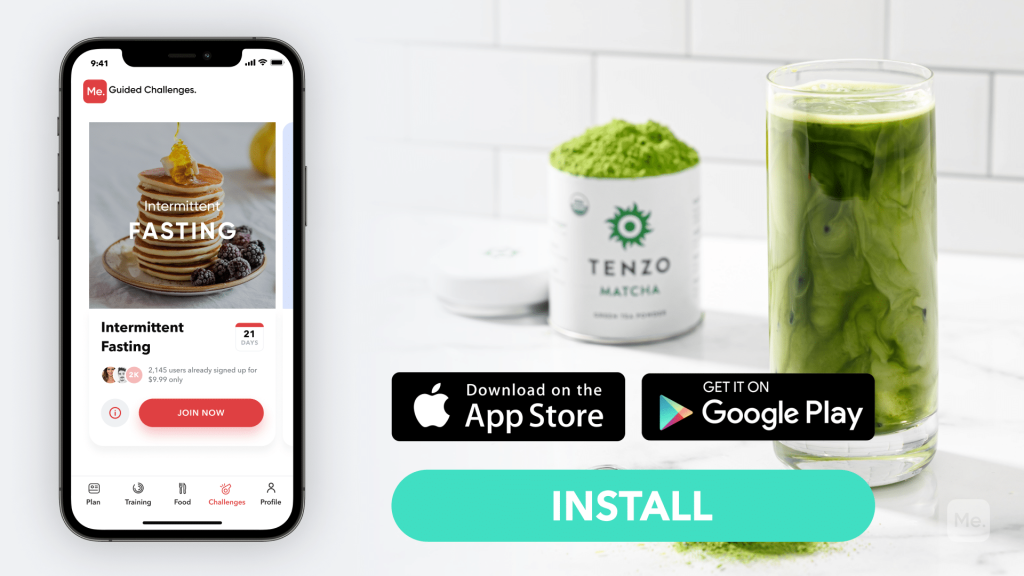 Keto Matcha Smoothie
Ingredients
1 cup unsweetened almond milk

¼ cup heavy cream

½ small Avocado

1 cup crushed ice

1-2 tsp matcha powder

2-3 tbsp Erythritol

¼ tsp vanilla extract

2 tsp MCT Oil
Instructions
Place all ingredients in a blender and blend till smooth

Serve immediately
Calories: 417.2. Fats: 41.8 g. Protein: 5.7 g. Carbs: 7.8 g.
Keto Cookies With Matcha
Ingredients
For the Cookies
1 cup of coconut flour

1 ½ tsp of baking powder

¼ tsp salt

½ cup softened unsalted butter

4 oz softened cream cheese

3/4 cup monkfruit sweetener

4 room temperature eggs

2 tbsp matcha powder

1 tsp vanilla extract
For the glaze
1/2 cup monkfruit sweetener

2 tsp matcha powder

3 tbsp heavy whipping cream

1 tsp vanilla extract
This recipe makes 20 cookies. Get directions from Fit To Serve (2)
Calories for 1 serving (cookie): 125. Fats: 6.9 g. Protein: 1.4 g. Carbs: 1.5 g
Read More: How Much Water Should I Drink On Keto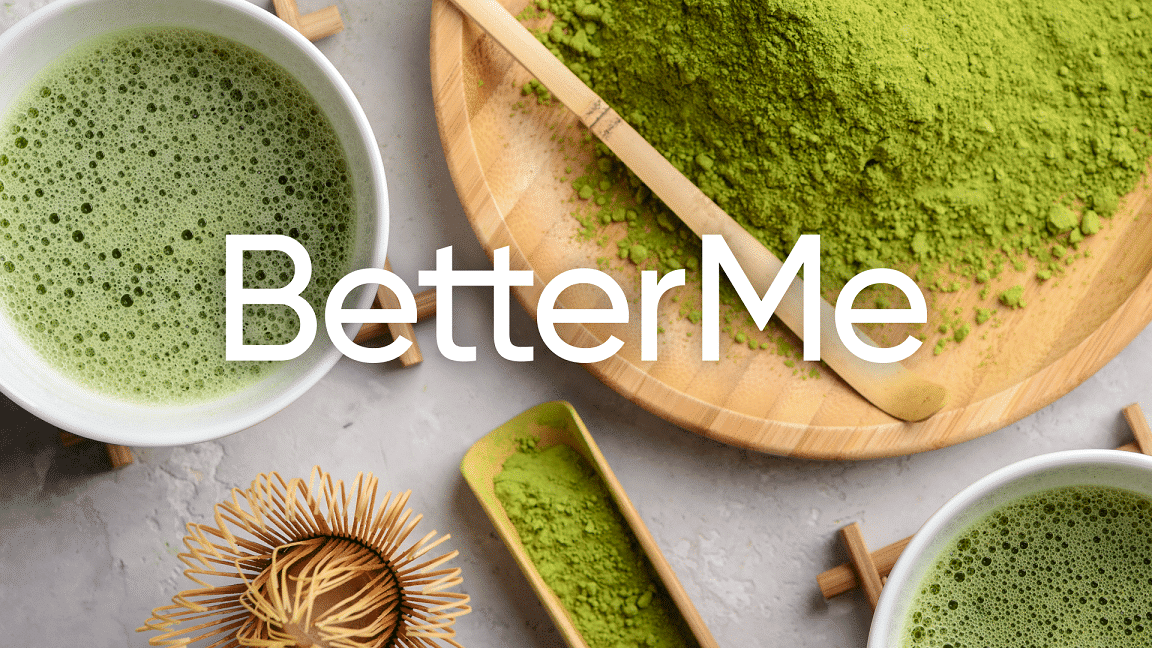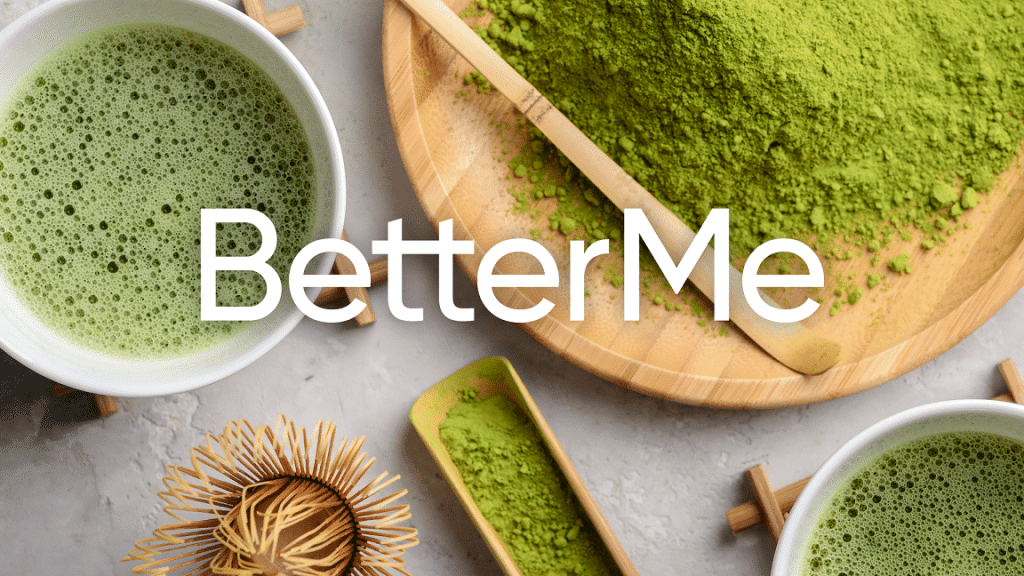 Matcha Keto Cupcakes
Ingredients
For the cupcakes
1 cup almond flour

¼ cup flaxseed flour

1 tsp matcha powder

3 tbsp granulated stevia

1 tsp baking powder

¼ tsp salt

3 large eggs

½  cup unsweetened almond milk

1 tbsp coconut oil melted

1 tsp of pure vanilla extract
For the Frosting
5 oz softened cream cheese

1 tbsp melted butter

⅔ cup of powdered stevia (or any other sugar substitute)

2 tsp matcha powder

1 tsp vanilla extract

2 tbsp unsweetened almond milk (optional)
This makes 10 cupcakes. Get recipe direction from Mom Foodie (3)
Calories for 1 serving (cupcake): 182. Fats: 16 g. Protein: 6 g. Carbs: 5 g
Matcha Coconut Energy Balls
Ingredients
1/2 cup coconut milk

1/2 cup coconut oil

1 cup unsweetened shredded coconut

1 tbsp liquid Stevia

1 tbsp Matcha powder

4 tbsp almond flour
This recipe makes 10 balls. Get directions from Mom Secrets (4)
Calories for 1 serving (energy ball): 115. Fats: 12 g. Protein: 1 g. Carbs: 1 g
The Bottom Line: Is Matcha Keto Friendly?
Yes, matcha is keto friendly. The powder has no carbs or sugars, two of the main things prohibited on a ketogenic diet. By adding keto fats like oils, cream and butter you will be able to transform regular matcha recipes to something more ketogenic that is delicious and fits your diet. The vibrant green color is also a plus.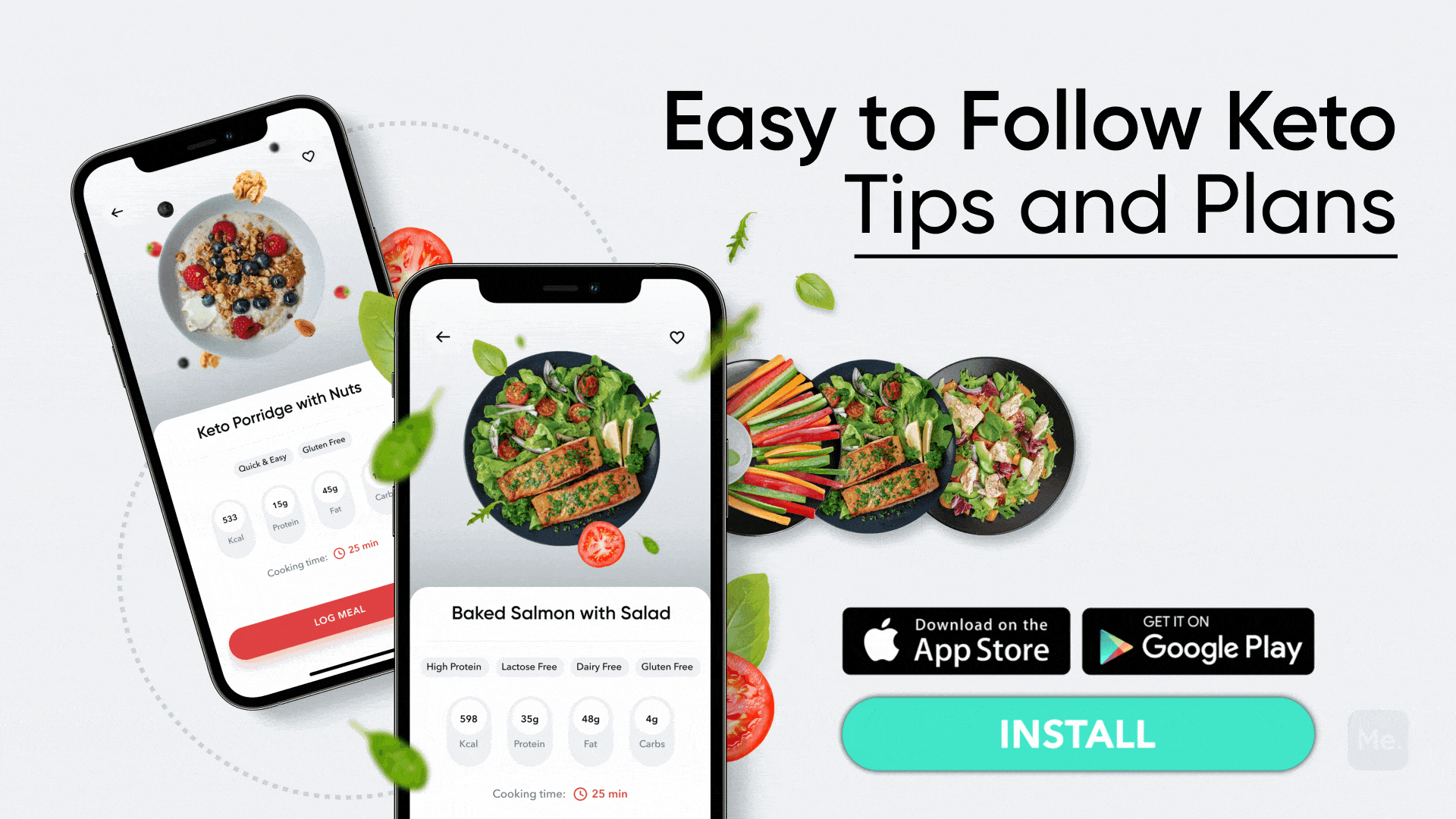 DISCLAIMER:
This article is intended for general informational purposes only and does not address individual circumstances. It is not a substitute for professional advice or help and should not be relied on to make decisions of any kind. Any action you take upon the information presented in this article is strictly at your own risk and responsibility!