People on the keto diet often get frustrated when they don't find enough side dishes to go with their burgers. They find it challenging to stick to their keto diet because of its restrictions and need to know what to make daily. This often compels them to quit their diet plans after a few days. Can you relate to this scenario? If this is your story and in case you are looking for the perfect keto sides for burgers, we have good news! This article will provide you with a selection of some delicious sides that will elevate your meal.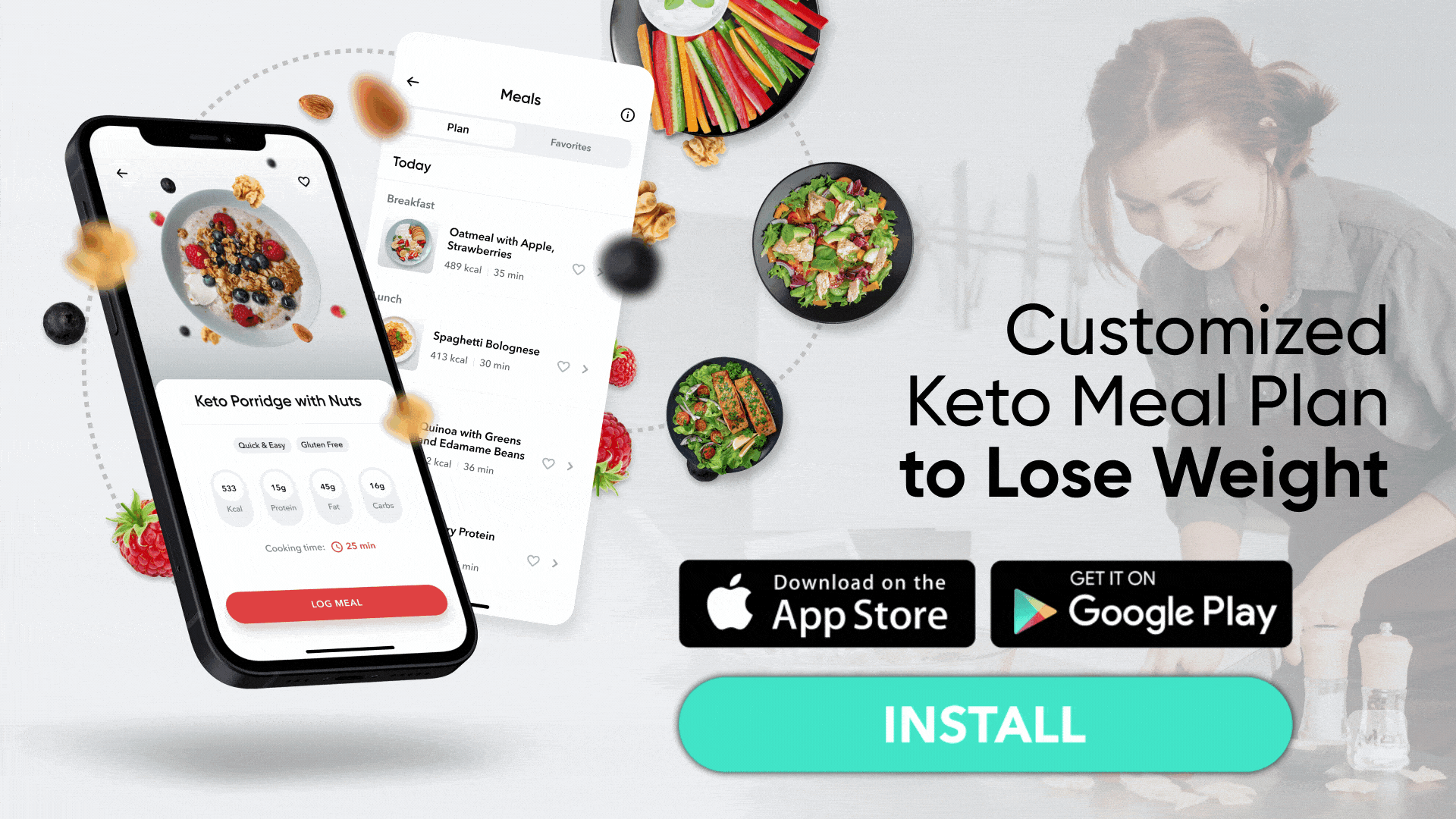 What Keto Side Dish To Pair With Burger?
Vegetables have a low carbohydrate content, making them the perfect side dish for high-carb burgers. The vegetables commonly used for making side dishes are asparagus, zucchini, broccoli, green beans, radish, brussels sprouts, squash, etc. 
You can make low-carb versions of baked cheesy asparagus, fried onion rings, and green bean fries. Read on to discover some finger-licking keto vegetable side dishes for burgers.
Keto Potato Salad
Keto potato salad is a nutrient-packed, keto-friendly version of the popular side dish. It has a perfect southern twist that will go well with your beefy main course. This easy-to-make recipe will make your taste buds crave more. You can enjoy this delicious side with a variety of meals.
Ingredients:
Servings: 8
Net carbs: 6g
Two bunches of radishes

5 Hard-boiled and chopped eggs

Half a cup of bell peppers (chopped)

Half a cup of yellow chopped onions (thinly sliced)

Half a cup of thin diced Celery

2 tablespoons of celery seed to enhance celery flavor without adding extra.

1 tablespoon of yellow mustard

Half a cup of full-fat mayonnaise.

Organic sea salt according to taste

1 teaspoon of Keto-friendly sweetener.

Half a teaspoon of black pepper

Half a teaspoon of smoked paprika to sprinkle on top of the salad.
Instructions:
Take a steamer bowl and put radishes into it. Steam radishes till they become tender. Once done, remove them from the steamer and let it cool.

Take a large bowl and add radishes to it. Add the rest of the ingredients.

Coat the radishes evenly with the ingredients by thoroughly mixing them all.

Sprinkle paprika and sliced green onions on top.
Your low-carb side for hamburgers is ready. Whip up this recipe and gather your squad for serious taste bud tantalization. Whether it's a family gathering or a fun-filled fiesta with friends, this dish will bring smiles and happy bellies.
What are you waiting for? Get your apron on, and let's get cookin'!
Read More: How to Make a Perfectly Cooked Keto Whole Chicken, and What to Eat It With
Health Benefits Of Potato
The potato is a fiber-rich vegetable. It helps you feel satiated longer. It contains both soluble and insoluble fiber, preventing excessive gas and bloating. It may help in relieving constipation and irritable bowel syndrome (2)
The antioxidants in potatoes might reduce the chances of developing different types of cancer and heart diseases. It also contains potassium and magnesium. Less potassium may cause your body to hold on to sodium, leading to serious health problems like high blood pressure and stroke (1). Hence, potatoes control the amount of sodium in the body by improving potassium levels.
Best Keto Coleslaw Recipe
If you plan to go on a picnic, this keto-friendly side dish is an excellent addition to your meal. It doesn't contain refined sugar or gluten. The best part is that it will be ready to serve in just five minutes!
Ingredients:
Servings: 6
Net carbs: 2gm
14 ounces of coleslaw (mix)

Half Cup mayonnaise

Half tablespoon of keto-friendly sweetener

3 tablespoons of apple cider vinegar (First add two tbsp, then gradually add more)

1 tsp of organic sea salt.

Half tsp black pepper

Half tsp celery seeds

Quarter tsp onion powder

Quarter tsp garlic powder



Instructions:

Mix all the spices in a large bowl to make a dressing.

To this mixture, add cauliflower mix, and that is it!
The easiest and quickest recipe is ready. You may serve it instantly. Or, you may refrigerate it for a while to enhance its taste.
If you wish to free yourself from all the extra pounds that have been weighting you down for way too long, start using the BetterMe app and overhaul your entire life!
Health Benefits Of Coleslaw Mix (Mix Veggies)

Cabbage is the most consumed vegetable in coleslaw. The sulforaphane and anthocyanins in the cabbage may help prevent cancer progression. It has some anti-inflammatory properties as well. It is a fiber-rich vegetable that may help relieve constipation and promote gut health (3).
Carrots, on the other hand, are rich in vitamin A. They may help improve eyesight. Plus, they contain potassium, which is excellent for your heart health. This fiber-rich vegetable might also help to relieve constipation and improve digestion (5).
Roasted Cauliflower Mac And Cheese
Feeling the carb-cravings kicking in? We hear you!
Here, we have a quirky and delicious way to satisfy your pasta fix without derailing your low-carb or keto diet goals.
This keto-roasted cauliflower "mac and cheese" is a healthy low-carb alternative to typical macaroni and cheese. It will undoubtedly satisfy your pasta cravings. Try this delicious recipe and let your taste buds sing!

Ingredients:
Servings: 10
Net carbs: 2.7gm
2 cauliflower florets (Large) 

8 cups of large cauliflower florets

1/4th cup of any vegetable oil like avocado/olive.

2 cups cream (heavy)

Half  cup cheese (parmesan) 

Two cups of cheese (shredded)

One teaspoon of onion powder

Half a teaspoon of garlic powder

1 1/4th teaspoon organic sea salt

1 1/4th teaspoon black pepper

Pinch of cayenne or quarter tsp red flakes

1/8 tsp nutmeg

2 tbsp freshly chopped parsley for garnishing

Crumbled cooked bacon for garnishing.

1/4th cup of unsalted butter



Instructions:

Add cauliflower florets, oil, salt, and pepper in a large bowl. Toss them and keep them aside.

Take cauliflower florets and place them on a parchment-lined flat baking sheet.

Preheat the oven to 400 degrees

Roast cauliflower for 20-25 minutes till tender 

Lower the temperature down to 350 degrees 

Set aside roasted cauliflower florets

Butter a baking dish of 7 x 11 inches and go for the sauce



To make the cheese sauce:

Take a medium-sized saucepan, and add chopped garlic and butter. Saute on a medium flame till tender.

Add half parmesan and shredded cheese, heavy cream salt and pepper, onion and garlic powder, red pepper flakes, and a pinch of nutmeg powder.

Mix well to make a smooth sauce.

Add the roasted cauliflower florets to the sauce and mix well.

Add this mixture to a baking pan that has already been prepared.

Put the remaining parmesan cheese and crumbled bacon on top.

Bake until golden brown (30-35 mins) and sprinkle remaining parmesan and crumbled bacon.
Health Benefits Of Cauliflower
Cauliflower is rich in vitamins C and K. The antioxidants in cauliflower might help fight free radicals, which may contribute to the development of cancer. Fiber and high water content in cauliflower might help relieve constipation and ease digestion (4).
Read More: Is Grapefruit Ketogenic? The Truth About This Sour Citrus Fruit
How To Prepare A Keto Side Dish With Cauliflower?
Hold onto your cauliflower hats, folks!
The possibilities for crafting a keto-friendly cauliflower side dish are truly endless. From delicious mashed cauliflower to tantalizing roasted mac and cheese to tantalizing cauliflower stuffing with rice, let's not forget the creamy cauliflower casserole. There's a flavor-packed option for everyone.
So, buckle up and prepare to take your cauliflower game to the next level! 
What Keto Side Dish For Burgers?
The world of keto-friendly sides is vast and full of savory options. To help elevate your burger game, we have mentioned some low-carb and keto-approved side dishes that will knock your socks off.
From the classic and creamy keto potato salad to the zesty and crunchy keto coleslaw, let's not forget the ultimate comfort food: the Keto roasted cauliflower Mac & Cheese. Sometimes making these popular sides keto-friendly is no easy feat. 
But fear not, culinary mates! With some extra care and creativity, we can turn these classic sides into low-carb, less caloric, and just as delicious options for our burger feasts. 
What Is A Good Keto Side Dish?
A game-winner is a dish that effectively complements the main course, enhancing its overall appeal. Although the primary objective may be to achieve weight loss and improve physical fitness, including vegetables in one's diet plays a pivotal role in attaining this goal.
Vegetables are a rich source of vital nutrients and fiber which aids in satiety and promotes feelings of satisfaction, thereby curbing unnecessary snacking and calorie intake. Therefore, incorporating vegetables as part of one's daily diet can positively impact achieving optimal health and wellness.
Yanking yourself back in shape has never been so easy with our game-changing fitness app! Start transforming your life with BetterMe!
The Bottom Line
In conclusion, serving keto-friendly sides with your burgers can be a delicious and healthy way to enjoy a classic American meal. With so many creative and tasty options, elevating your burger game and keeping your carb intake low is easy.
Whether you're in the mood for crisp veggies, creamy coleslaw, or cheesy sauce, a keto side dish will perfectly complement your burger. So the next time you're planning a burger night, don't forget to try out some of these amazing keto side dish recipes and enjoy a guilt-free feast!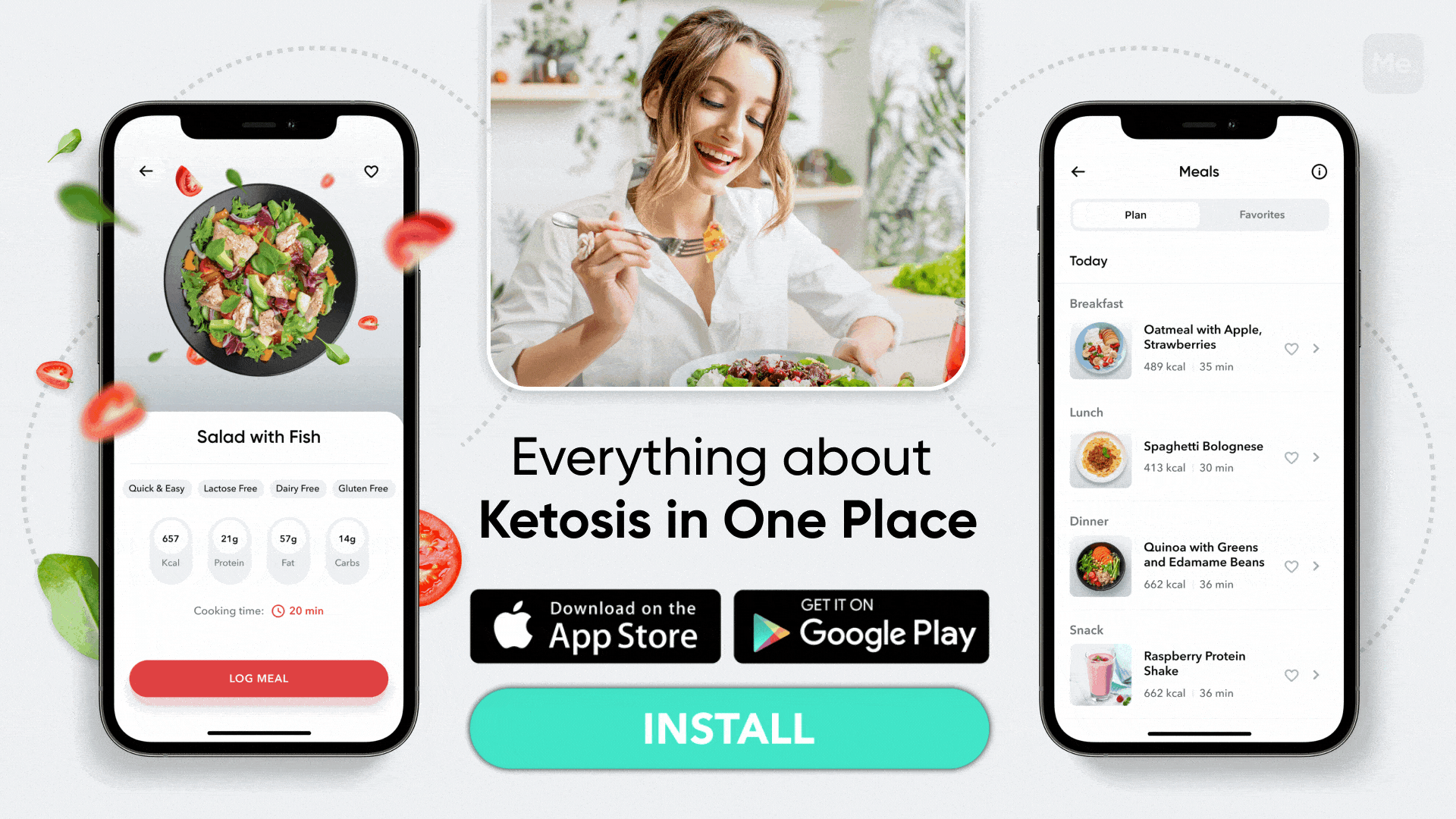 DISCLAIMER:
This article is intended for general informational purposes only and does not address individual circumstances. It is not a substitute for professional advice or help and should not be relied on to make decisions of any kind. Any action you take upon the information presented in this article is strictly at your own risk and responsibility!