There are those days when you aspire to warm yourself with a hot chocolate mix. This treat is praised for its luxurious texture and velvety mouthfeel. 
Two options are in front of you: get over to the nearest coffee shop and have them make you one or prepare a cup of keto-friendly sugar-free hot chocolate on your own. The second way should be better since you will have full control of the ingredients. 
This article reviews the best keto chocolate recipes for those who are either indifferent to chocolate or cannot imagine their lives without it. 
Enjoy keto hot chocolate recipe for invigoration and load your body with its supply of essential nutrients via its delectable taste.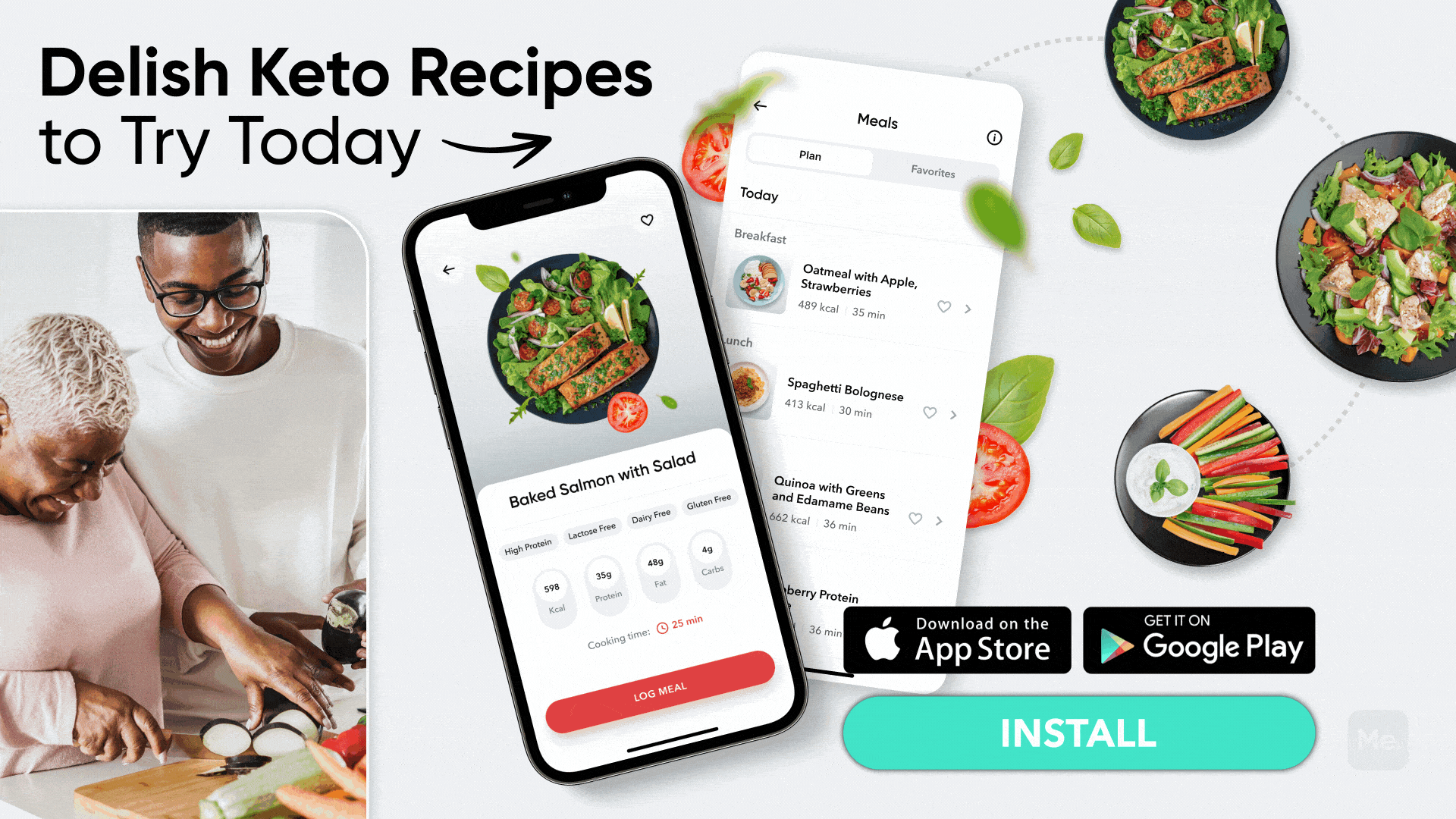 What is the best keto hot chocolate recipe?
Most of us might think that a perfect keto hot chocolate recipe is out there….in the coffee shop – the place where strangers pay good money for thick and luscious hot chocolate served in a paper cup. You may feel like a barista is a person with special skills to create a magical drink and that there is no way you can prepare something just as good at home. 
Sometimes though you may be too lazy to go out to the coffee shop and get a hot chocolate take-out. Why not pull it off on your own at home then? 
It is hard to identify the best recipe for a hot keto chocolate beverage but we have highlighted one specific way to make the coffee-shop-like concoction that both you and your beloved ones will fall in love with. 
Read More: 8 Low-Carb And Keto Hot Drinks For When It's Cold Outside
Keto hot chocolate from the coffee shop
This is a perfect recipe that makes a creamy, sweet, and velvety beverage for a cozy evening or even as a substitution for dessert after a light lunch. 
Ingredients: 
3 tablespoon cocoa powder

2 tablespoons brown sugar substitute

monk fruit sweetener or erythritol

2 cups milk

(may be unsweetened plant-based milk)

1/4 teaspoon vanilla extract

2 tablespoons keto chocolate chips

1/4 cup keto marshmallows

1/4 cup whipped keto cream
Instructions: 
Add your cocoa powder, sweetener, milk of choice, and vanilla extract in a small saucepan. 

Place the mixture over medium heat and bring it to a boil. When it begins to boil, remove it from the heat.

Sprinkle the chocolate chips and let sit for several minutes, before whisking them together.

Pour the hot beverage into two mugs and top with marshmallows and whipped cream.
Nutritional facts per serving size 1 cup (recipe makes 2 servings)
| Calories | Total Fat | Protein | Fiber | Carbs |
| --- | --- | --- | --- | --- |
| 78 | 8g | 3g | 3g | 5g (4). |
Storage instructions: 
To store: Store covered leftovers in the refrigerator, for up to 5 days. However, it is better to enjoy the drink when it's fresh.

To reheat: Microwave the hot chocolate in 30-second spurts until warm. You may also reheat it in a small saucepan over the stove. When hot, add marshmallows and/or whipped cream and enjoy it sip by sip. 
Is hot chocolate keto?
The answer here depends on the ingredients you will be mixing for hot chocolate. Most coffee shops don't serve keto-friendly chocolate beverages. Therefore, making it yourself is a way better option for people who follow the keto diet. 
Hot chocolate can be keto if  instead of milk you use only heavy cream which will create an iconic creamy texture. Also, you may use special keto milk but the flavor and texture might be slightly different.
Check out this keto hot chocolate recipe with heavy cream and natural sweeteners that make this beverage more nutritious and tangy. 
Keto Hot chocolate with heavy cream
Ingredients:
2 tablespoons

unsweetened cocoa powder

2 1/2 teaspoons.

keto-friendly sugar

1 1/4 c.

water

1/4 c.

heavy cream

1/4 tsp.

pure vanilla extract

Whipped cream, for serving
Intense sweat sessions, working weight loss tips, lip-smacking recipes come in one package with the BetterMe app. And all of it is at your fingertips, start transforming your life now!
Instructions: 
Whisk together cocoa, keto-friendly sugar, and about 2 tablespoons of water in a small saucepan over medium-low heat until smooth and dissolved. 

Increase heat to medium, add cream and remaining water, and whisk occasionally until hot. 

Stir in vanilla. 

Pour the delightful drink into a mug and serve with whipped cream and a dusting of cocoa powder.
Nutritional facts per serving size 1 cup
| Calories | Total Fat | Protein | Fiber | Carbs |
| --- | --- | --- | --- | --- |
| 234 | 23g | 4g | 6g | 20g (3) |
Is keto sugar-free?
Ketogenic is a low-carb diet in which you get more calories from fat and protein and less from carbohydrates (6).
The diet works by diminishing the carbohydrate reserves of the body which leads it to break down fat for energy. This results in the production of ketones molecules that our body uses for fuel. By burning fat, it is thought that this diet can also lead to weight loss (8).
Following the keto diet may be challenging but effective if you aspire to lose weight. People are not allowed to indulge in sugar products but instead look for low-carb and keto-friendly sugar alternatives.
How to make keto-friendly hot chocolate?
We have already reviewed two delectable keto-friendly hot chocolate beverages. Here is another amazing recipe with unsweetened almond milk. This keto hot chocolate recipe almond milk is sugar-free and can be prepared in 5 minutes. The combo of heavy cream and almond milk creates a cloudy mouthfeel.
Keto hot chocolate recipe
This recipe includes only 4 major ingredients and 5 minutes of your free time. You can make it on the stove or in the microwave.  
Ingredients: 
12 Ounces Unsweetened Almond Milk

2 Tablespoons Cocoa Powder

4 Ounces Heavy Cream

2 Tablespoons Granular Sweetener
Directions: 
Stovetop
Heat the almond milk and the heavy cream in a small saucepan over medium heat for 5 minutes. 

Gently whisk in the cocoa powder and sweetener for 2 minutes. 

Serve in 2 mugs.
Microwave
Heat the heavy cream and almond milk in 2 mugs for 2-3 minutes.

Stir in the cocoa powder and the sweetener. 

Serve and enjoy the drink. 
Nutritional facts per serving (recipe makes 2 servings)
| Calories | Total Fat | Protein | Fiber | Carbs |
| --- | --- | --- | --- | --- |
| 243 | 27g | 2g | 3g | 4g (5) |
A few tips: 
If you desire to make it dairy-free you can replace the heavy cream with canned full-fat coconut milk. 
Make sure you heat the liquid before adding in the cocoa powder. Otherwise, it will clump and become harder to incorporate.
Worrying about carbs? Then use unsweetened almond milk that will result in the least amount of carbs. 
Read More: Indulge Without The Guilt—Yummy Keto Mug Cake Recipes!
What is Mexican hot chocolate made of? 
Mexican hot chocolate is different from traditional mixes for its spicy hint of chili. In addition to this, cinnamon is one of those ingredients that adds festivity to ordinary days. 
Creamy Keto Mexican hot chocolate recipe
Creamy, hot, and nutritious this beverage can fill your body with warmth and bring you delightful Christmas memories. 
Ingredients:
3 cups unsweetened almond milk

3 tablespoons keto semi-sweet chocolate chips

¼ cup granulated sugar substitute

¼ cup unsweetened sifted cocoa powder

1 teaspoon cinnamon

¾ teaspoon chili powder

1 cup heavy whipping cream

Pinch of salt

1 teaspoon vanilla
Directions: 
Mix almond milk, sugar, heavy whipping cream, cocoa powder, chocolate chips, cinnamon, chili powder, and salt in the medium saucepan.




2. Whisk all the ingredients together and put the mixture over medium heat until hot but not boiling. Whisk the mixture frequently while heating.




3. Remove from heat. Stir in vanilla.




4. Serve a Mexican hot chocolate beverage immediately. Top it with keto whipped cream and sprinkle with cinnamon if desired.
Nutritional facts per serving (recipe makes 4 servings)
| Calories | Total Fat | Protein | Fiber | Carbs |
| --- | --- | --- | --- | --- |
| 270 | 25g | 4g | 5g | 4g (1) |
What is white hot chocolate made of? 
This sugar-free, creamy, and sweet – keto white hot chocolate recipe can tackle anybody's day with its tangy texture and rich taste. Only 4 ingredients are needed and you will end up with a delectable beverage for you and your family. 
Keto white hot chocolate
Ingredients: 
1-ounce sugar-free white chocolate chips

3 tablespoons powdered Sweetener

2 tablespoon collagen peptides (optional)

¼ cup heavy whipping cream

1 cup unsweetened hemp milk (or almond milk)

½ teaspoon vanilla extract

Pinch of salt
Directions: 
Place the white chocolate, sweetener, collagen, and salt in a blender.

Combine the hemp milk, cream, and vanilla in a medium saucepan over medium heat. Bring to a boil. 

Pour the hot milk into the blender and blend on high. After that, pour the mixture back into the pan and re-warm to your preferred temperature.

Divide the white hot chocolate between two mugs and top with lightly sweetened whipped cream, if desired.
Nutritional facts per serving size 1 cup (recipe makes 2 servings)
| Calories | Total Fat | Protein | Fiber | Carbs |
| --- | --- | --- | --- | --- |
| 269 | 17.8g | 15.3g | 6.1g | 8g (7) |
To make it dairy-free, you can replace heavy whipping cream with coconut milk.
Is white chocolate keto-friendly? 
Conventional white chocolate is loaded with sugar and carbs and is prohibited on the keto diet. Therefore, including it in your hot chocolate mixture will not be the best option. Nonetheless, there are several brands that now make good keto-friendly white chocolate. You can find them on the internet and enjoy not the least delicious keto-friendly white chocolate mix. 
BetterMe is your fast-track ticket to a long-lasting weight loss! Tailor your fitness journey and maximize your results with just a couple of swipes!
Can I use cocoa powder on keto? 
Yes, you can use cocoa powder on keto easily. Like dark chocolate, cocoa powder is low in carbs and keto-friendly. Thus, making delicious dishes with it would bring no trouble to people sticking to the keto diet. Please note, that before purchasing cocoa powder read the labels carefully to ensure it's sugar-free and unsweetened. 
Is hot chocolate healthier than coffee? 
Hot chocolate is more energy-dense compared to coffee which has a very small amount of calories and no nutrients whatsoever. Here we should focus on the main goal of choosing between them. 
If your goal is to lose weight then a black coffee without sugar will be a better option for maintaining a healthy weight. Moreover, this beverage offers a bunch of benefits that may contribute to your overall health.
It may prevent the risk of cancer development. According to some studies, people who drink coffee regularly are less likely to develop prostate cancer. Moreover, the caffeine in coffee may reduce the risk of nonmelanoma skin cancer and endometrial cancer.

Other studies show that drinking caffeinated or decaffeinated coffee on a regular basis may reduce the risk of developing Type 2 diabetes. Additionally, the caffeine in coffee does not have a significant effect on blood sugar.

Coffee consumption has been linked to a reduced risk of developing conditions such as Alzheimer's and Parkinson's diseases. People currently diagnosed with Parkinson's are sometimes advised to drink coffee since it may help reduce the frequency of tremors (

2

).
Hot chocolate that includes cocoa powder is also linked to certain benefits
It may lower the risk of heart attack and stroke.

It may reduce high blood pressure. 

It may improve mood and reduce the symptoms of depression.

It may benefit your skin and teeth.

It may aid weight control. 
Hence, if you aim to lose weight then a cup of coffee would be a better option since it has almost no calories. Losing weight is not your main goal? Then you can enjoy hot chocolate with pleasure. Make sure you consume it in moderation to not affect your weight significantly.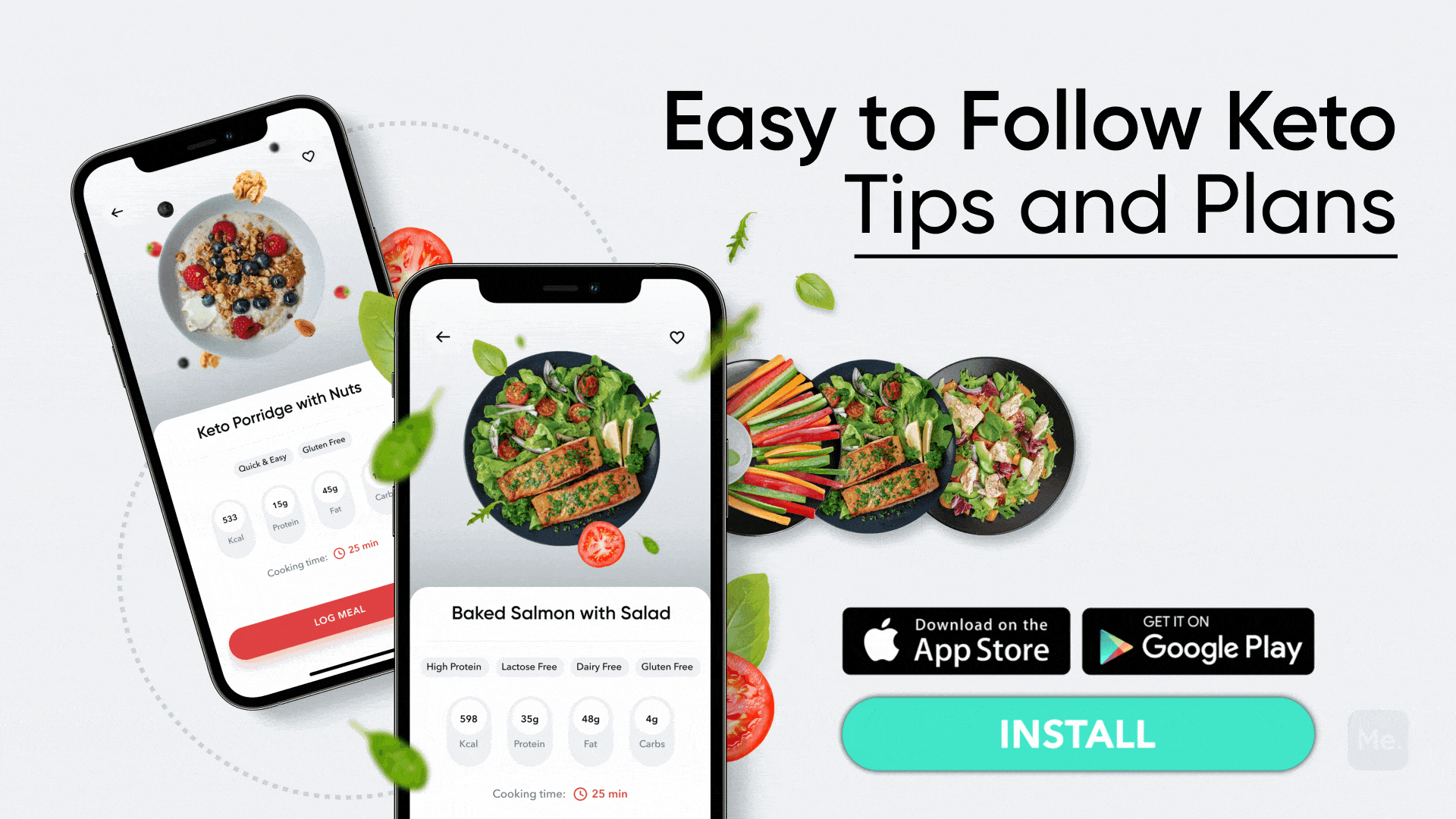 Wrapping up
In this article, we have disclosed various keto-friendly hot chocolate recipes you can incorporate into your diet today. They are simple, fast to prepare, and delectable. Remember, that keto is sugar-free which means you should look for ordinary sugar substitutions to include in the recipe. 
White hot chocolate may be keto-friendly if you are using specific keto-white chocolate. You can find this on the Internet. Mexican hot chocolate is another way to jazz up your beverage with spicy ingredients. 
Hot chocolate is not healthier than coffee, especially for people aiming to lose weight but it is packed with important nutrients.
Enjoy keto hot chocolate recipe for invigoration and a positive mood because after all you deserve it. 
DISCLAIMER:
This article is intended for general informational purposes only and does not address individual circumstances. It is not a substitute for professional advice or help and should not be relied on to make decisions of any kind. Any action you take upon the information presented in this article is strictly at your own risk and responsibility!