Cornbread is a classic American side dish that has been the staple of many meals for generations. Served alongside everything from chili to fried chicken, this comforting dish is both beloved and versatile. However, if you're following a low-carb diet traditional cornbread recipes typically don't fit the bill. Not only are they high in carbohydrates, but most recipes call for the use of all-purpose flour which doesn't offer much in terms of nutrients. This is why it's time to introduce delicious and nutritious keto cornbread recipes! Keto-friendly cornbread opens up a whole new world of possibilities—will you use the nutty flavor of almond flour, the protein-packed power of oat fiber, or will you sneak in some flaxseed meal for a healthy fat and fiber boost? The choice is yours! Below is a selection of the best keto cornbread recipes that are sure to hit the spot. From light and fluffy loaves to giant skillet-sized cakes, you're sure to find a recipe that fits your tastes. They all use simple ingredients, so you don't have to worry about breaking your diet in order to get the flavor and texture of real cornbread.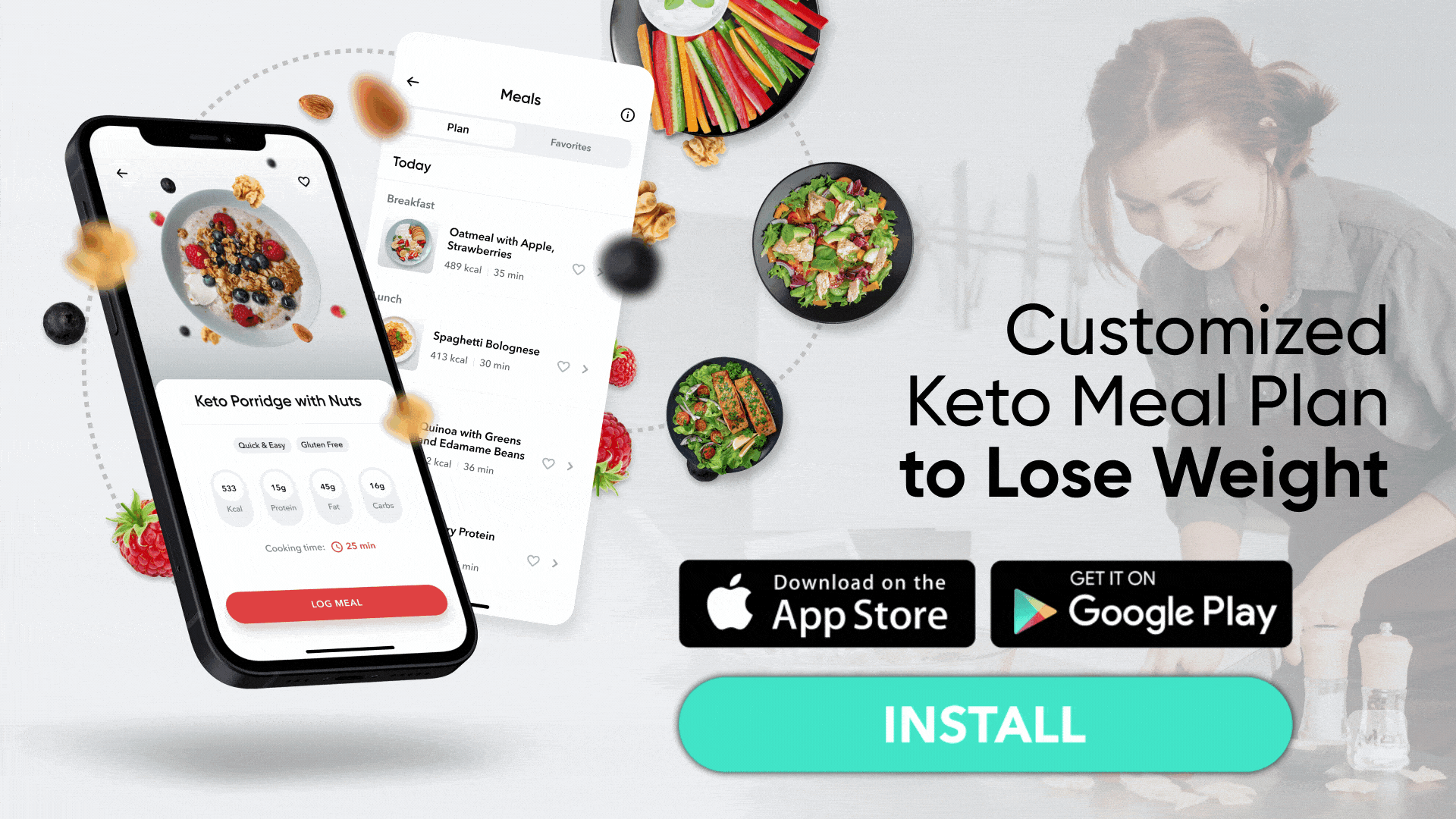 How To Make Keto Cornbread
There are several recipe variations of keto cornbread available out there. However, they all share a similar approach when being made. Here are some tips that will help you make the best keto cornbread, regardless of which variation you go for:
Heavily grease your cast-iron skillet.

Doing this will help create a nice crust while adding more flavor and preventing the bread from sticking.
Do not overbake the cornbread.

Once you insert a toothpick and it comes out clean, you can remove it from the oven.
When using almond flour, ensure it's sifted.

This ensures the batter has no clumps.
Best Keto Cornbread Recipes
Here are some of the best recipes for keto cornbread to try at home:
Keto Cornbread Recipe With Almond Flour (2)
Have you been looking for a good corn-free cornbread recipe to try out? Well, this recipe may just be the answer. It delivers a tender, flavorful, low carb corn-free cornbread that tastes exactly like cornbread!
Here's how you make it:
Ingredients:
2 cups almond flour

¼ cup sugar-free sweetener

½ teaspoon baking powder

¼ teaspoon salt

½ teaspoon turmeric

½ cup butter, melted and cooled

3 large eggs, room temperature
Instructions:
Start by preheating your oven to 350 degrees Fahrenheit.

Next, grease an 8-inch baking pan and set aside.

Now mix the sugar-free sweetener, almond flour, baking soda, turmeric, and salt in a large mixing bowl.

Add in the eggs and butter and mix until well combined. The resulting batter should have a smooth texture with no lumps.

Pour the batter into the prepared pan then smoothen the top.

Bake for about 20 – 22 minutes until the top starts darkening and the center is set.

Remove it from the oven and set aside. Let it cool completely before cutting.

Store in an airtight container at room temperature.
Recipe yields 16 servings.
Nutritional information per serving: 133 calories, 11g total fat, 43 mg cholesterol, 43 mg sodium, 109 mg carbohydrates, 2g fiber, 2g sugar, 4g protein.
This recipe is courtesy of fourscoreliving.com
Read More: Indulge Without The Guilt—Yummy Keto Mug Cake Recipes!
Keto Cornbread Recipe With Coconut Flour (1)
Most keto cornbread recipes out there use almond flour. However, that doesn't mean coconut flour results in keto cornbreads of lower quality.
In fact, gluten-free coconut flour is lighter than nut flours, can absorb more liquid, and expands more, meaning you won't need to use as much. Here's how you make it:
Ingredients:
6 eggs

2 tablespoons powdered sweetener, optional

½ cup unsalted butter, melted

15 ounces baby corn, canned or fresh, chopped or pureed

½ cup coconut flour, sifted

1 teaspoon baking powder

½ teaspoon salt
Instructions:
Start by whisking the eggs alongside the optional sweetener (if using) in a medium bowl until they are well blended.

Slowly whisk in the melted butter before stirring in the baby corn. Alternatively, you can blend everything together in a food processor.

Next, mix together the baking powder, salt, and coconut flour in a small bowl. 

Add the flour mix into the wet mix, ensuring they are well combined before spreading them into a sprayed or greased 9 x 5 inch bread pan.

Bake for about 40 minutes at 350 degrees Fahrenheit.

Let cool for at least 10 minutes before slicing. Serve warm with butter.
Recipe yields 12 servings.
Nutritional information per slice: 124 calories, 4g carbohydrates, 4g protein, 10g fat, 6g saturated fat, 102 mg cholesterol, 190 mg sodium, 64 mg potassium, 2g fiber, 1g sugar, 355 IU Vitamin A, 1 mg iron.
This recipe is courtesy of lowcarbyum.com
Whether you're looking to simply pep up your fitness routine, jazz up your diet with mouth-watering low-calorie recipes or want to get your act together and significantly drop that number on your scale – BetterMe app has got you covered! Improve your body and revamp your life with us!
Keto Cornbread Stuffing Recipe (3)
Yes. Keto cornbread stuffing is a thing, and no, it won't mess up your keto. You can definitely enjoy a keto stuffing dish with sacrificing flavor or texture. Here's how you make it:
Ingredients:
1 pan of  keto cornbread

¼ cup butter

2 large eggs, room temperature

1 medium onion, chopped

2 cups chicken or turkey stock

3 celery ribs, chopped

½ teaspoon dried basil

2 teaspoon fresh thyme

1 teaspoon of dried rosemary

1 cup fresh parsley leaves, chopped (reserve a ¼ cup for garnish)

2 teaspoons of finely chopped fresh sage

1 teaspoon salt

½ teaspoon freshly ground pepper

3 garlic cloves, finely chopped

¾ ounces of ground Italian sausage, no casings

1 cup of chopped mushrooms
Instructions:
Start by baking one pan of keto cornbread (with almond flour or coconut flour) as per instructions.

Next, lightly crumble the prepared keto cornbread then spread it over a large cookie sheet.

Bake the crumbled cornbread for about 25 – 30 minutes at 300 degrees Fahrenheit to allow the bread to toast and dry out. Doing this ensures the cornbread soaks up the added ingredients.

Remove the breadcrumbs and let them cool before placing in a large mixing bowl.

Cook the ground sausage in a large non-stick skillet until it's fully cooked and browned. Remove and add into the mixing bowl containing the bread crumbs. Do not mix yet.

Add butter to the large skillet with the pan and drippings before sauteeing the chopped onions, mushrooms, celery, and garlic until softened.

Add the mixture, including the drippings, to the large mixing bowl. Do not combine yet.

Preheat your oven to 350 degrees fahrenheit.

Add the dry spices and fresh herbs into the large mixing bowl containing breadcrumbs, cooked onion, sausage, garlic, and celery and mix until they're well combined.

Whisk the eggs in a small bowl before adding them into the mixture. Mix until they're well combined.

Now pour in 1-2 cups of the turkey or chicken broth into the combined mixture depending on how moist you want your stuffing to be. Take note that the mixture should be moist, not soggy.

Pour the mixture over a buttered 9 x 13 inch baking pan.

Bake in your preheated oven uncovered for about 30 – 35 minutes until the stuffing turns light brown, toasted, and all the liquid absorbed.

Refrigerate leftovers for up to 3 days.
Recipe yields 15 servings.
Nutritional information per serving: 470 calories, 40g total fat, 21.9g saturated fat, 160 mg cholesterol, 625 mg sodium, 6.9g carbohydrates, 3.8g fiber, 1.5g sugar, 14.2g protein.
This recipe is courtesy of fittoservegroup.com
Read More: 8 Keto Pasta Alternatives To Satisfy Your Carb Cravings
Storing, Freezing, And Reheating Keto Cornbread
To Store:
Ensure the cornbread is covered and stored in a refrigerator for up to 5 days. Going longer than that risks the cornbread drying out and going rancid.
To Freeze:
Put the leftovers in a ziplock bag before storing in a freezer for up to 6 months
To Reheat:
Cornbread is best served warm. You can either microwave for 20 seconds or heat it in a preheated oven for about 5 minutes until warm.
If you struggle to even flirt with the idea of giving up your favorite foods or working out till your legs give way – BetterMe app is here to breathe a fresh perspective into the way you view the weight loss process! Check out the app and experience the fun side of fitness and dieting with BetterMe!
The Bottom Line
Keto diets can be frustrating especially when you get the occasional carb cravings. When this happens, try the above mentioned keto cornbread recipes to sate your cravings without messing up your diet.
DISCLAIMER:
This article is intended for general informational purposes only and does not address individual circumstances. It is not a substitute for professional advice or help and should not be relied on to make decisions of any kind. Any action you take upon the information presented in this article is strictly at your own risk and responsibility!