If you are familiar with either French or Italian cuisine then you may have heard of bechamel. Considered as one of the five main mother sauces – a starting point/base used when making other secondary sauces – bechamel is the backbone and building block of many recipes. However, is bechamel sauce keto friendly? Can you freely enjoy it on your ketogenic diet without having to worry about the carbohydrate macros that it will add to your food? Is there a way to make keto bechamel without all the carbs? Let's find out!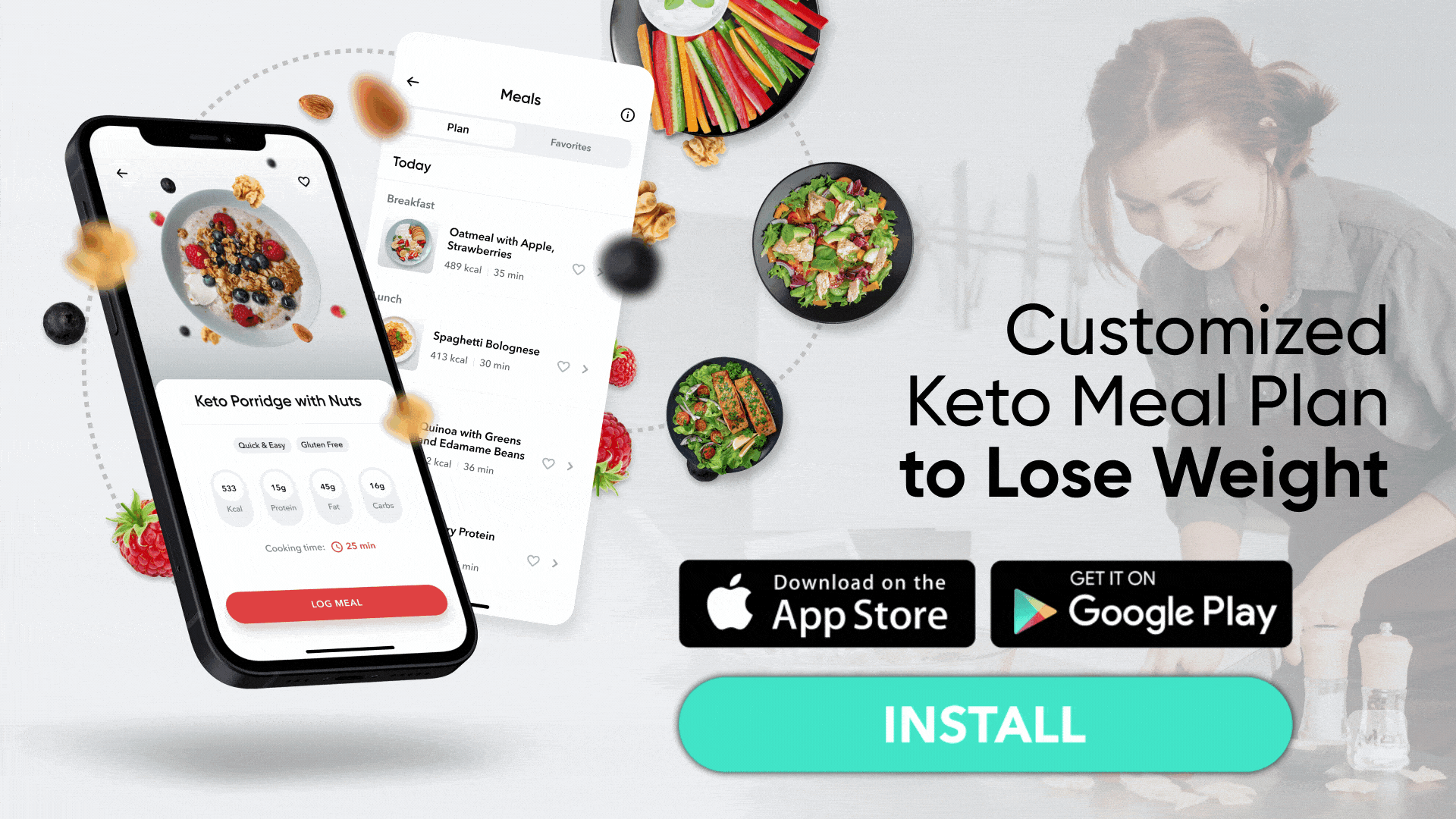 What Is Bechamel?
If you haven't come across the word bechamel before, then you might be aware of its other name 'white sauce' as it's most commonly known by. White sauce is a classic French sauce that is made by mixing butter, white flour and milk.
Known as a mother sauce, it is used in many dishes like mac and cheese, lasagne, soufflés, gratins, casseroles, and even pasta dishes. According to The Spruce Eats, the other 'mother sauces' include:
Velouté Sauce

Espagnole Sauce

Hollandaise Sauce

Classic Tomato Sauce
All other sauces used in cooking are made from a variation of any other of the above 4 sauces – as well as bechamel sauce (1).
Is Bechamel Sauce Keto?
Seeing that this sauce is the main base for a lot of other sauces used in cooking, it is safe to assume that you will want to use it to make some of your keto meals. But is the sauce keto friendly?
The quickest trick to understanding if a specific food is keto friendly or not is by understanding its ingredients. As stated above, basic white sauce is made from 3 main ingredients; butter, white flour, and milk – any other seasonings and flavorings like salt, butter, pepper, nutmeg, etc. are optional and up to the cook.
While butter is certainly keto approved, milk and white flour are not. Basic dairy milk contains lactose – aka milk sugar. Not only is sugar very limited on the keto diet, but sugar is also a type of carbohydrate which adds the amount of carbs in any type of food. According to the USDA, one cup of whole milk has 11.3 grams of carbs – 11.7 g of sugars (5).
White all purpose floor is also not keto. This flour is made from wheat which is not keto approved. Just 100 g of white all purpose floor adds 76.3 grams of carbs to your macros – way more than the 20 to 50 g allowed on this diet (6, 2).
Is basic bechamel keto? No. Unfortunately basic bechamel sauce is not keto.
How Many Carbs In Bechamel Sauce?
The amount of carbs is highly dependent on your serving of it, which is typically small because the sauce is rich. To be on the safe side, we suggest making this sauce using a keto bechamel sauce recipe as your final result will be much lower in both sugar and carbohydrates.
Read More: Make Weeknight Dinners A Breeze With This Simple Yet Flavorful Keto Chicken & Broccoli Recipe
How To Make Keto Bechamel Sauce – Simple Low Carb Recipes
The first thing to do when making anything keto friendly is to find proper ketogenic ingredients that are high in fat with little to no carbs. Some of the most common high fat ingredients used in making a keto bechamel sauce for lasagna, keto pasta, mac and cheese, etc. include:
Cream cheese

Heavy whipping cream/double cream

Egg yolks

Mozzarella Cheese
Here are some simple recipes to help you make keto bechamel using the above ingredients.
Low Carb Bechamel Sauce
Flavored with chicken stock and nutmeg, this is a delicious no carb bechamel sauce variation that will make you forget about the original white sauce.
Ingredients:
1 tbsp unsalted butter

½ cup cream cheese 120g

½ cup heavy cream

¼ cup chicken stock

1 egg yolk

A pinch of flaked sea salt

A pinch of nutmeg
Directions:
Place a saucepan on the stove and add in the butter, cream cheese, cream and chicken stock.

Cook these ingredients until the butter melts. This should take about 2 minutes. Do not under any circumstance let this mixture boil.

Crack an egg in a separate dish and remove the yolk, putting it in a small bowl.

Scoop out a little of your cooked sauce and add it to the bowl containing the yolk. Using a fork combine the yolk and warm sauce.

Once well combined, pour this mixture into the sauce in the pan on the stove.

Reduce the heat to a low flame and continuously whisk the mixed sauce until it has thickened. This should take about 4 minutes.

Add your seasonings – salt and nutmeg – and taste to ensure everything is to your liking.

Take off the heat and serve
Ps. When melting the butter (step 2) make sure that the mixture does not boil. Once you've added yolk mixture to the remaining sauce in the pan, keep an eye on it and your flame. Overheating the sauce will make the egg cook and curdle.
This recipe makes 4 generous servings (3).
Calories for 1 serving: 227. Fats: 24.1. Protein: 3.7 g. Carbs: 2g (1.9 net)
BetterMe app is a foolproof way to go from zero to a weight loss hero in a safe and sustainable way! What are you waiting for? Start transforming your body now!
Keto Cheddar Bechamel Recipe
Some people claim that bechamel shouldn't be cheesy, but seeing as keto bechamel itself doesn't subscribe to the rules of the original bechamel recipe, we wholeheartedly disagree with this opinion.
If you are a cheesy lover, then you will absolutely love this cheddar bechamel sauce variation.
Ingredients:
2 cups shredded cheddar cheese

¼ cup heavy cream

2 tbsp unsweetened almond milk

1 tbsp unsalted butter
Instructions:
Add all your ingredients to a small saucepan.

Cook/melt everything over a low heat on the stove. Remember to keep stirring until everything is smooth and well combined.

Remove from the heat, transfer to a bowl and serve immediately. This sauce is best served while hot
 This recipe makes 8 servings. 1 serving = ¼ cup (4).
Calories for 1 serving: 152. Fats: 13. Protein: 7 g. Carbs: 1g.
Read More: Quick & Easy Keto Chicken Casserole Recipes To Try Today
Can I Make Keto Bechamel With Almond Flour?
Seeing that flour is a big part of the original bechamel recipe, one might consider making a keto bechamel almond flour recipe as a substitute. While this sounds like a good idea, and might very well work, most keto bechamel sauces do not use flour of any kind.
Allowing your mixture to reduce over a low flame while stirring lets most of the liquid in your pan evaporate and thus the sauce will thicken by itself. It takes much longer, but it works.
The Bottom Line
With enough information and experimentation, any regular high carb recipe can be made keto friendly. Keto bechamel is a perfect example of this. By omitting wheat flour and dairy milk and replacing them with heavy cream and cheese, you end up with a delicious high fat sauce that gives you a similar taste and texture to the original.
DISCLAIMER:
This article is intended for general informational purposes only and does not address individual circumstances. It is not a substitute for professional advice or help and should not be relied on to make decisions of any kind. Any action you take upon the information presented in this article is strictly at your own risk and responsibility!