Out of all the existing diets out there, some are widely known even among those who couldn't care less about fitness, weight loss, and proper nutrition. This is exactly the case for the Keto diet which is quite effective and if followed correctly, may even give a powerful boost to your health. It is a low-carb diet that excludes a lot of carbohydrate-rich options from your daily menu. However, you may not suspect the presence of carbs in some of the foods. And it is completely normal if such a question, as "are carrots keto?" randomly pops up in your head. To answer this question, first you need to find out the contents of a carrot and second you absolutely have to make sure you are familiar with the main guidelines of the keto diet. Let's dive right in.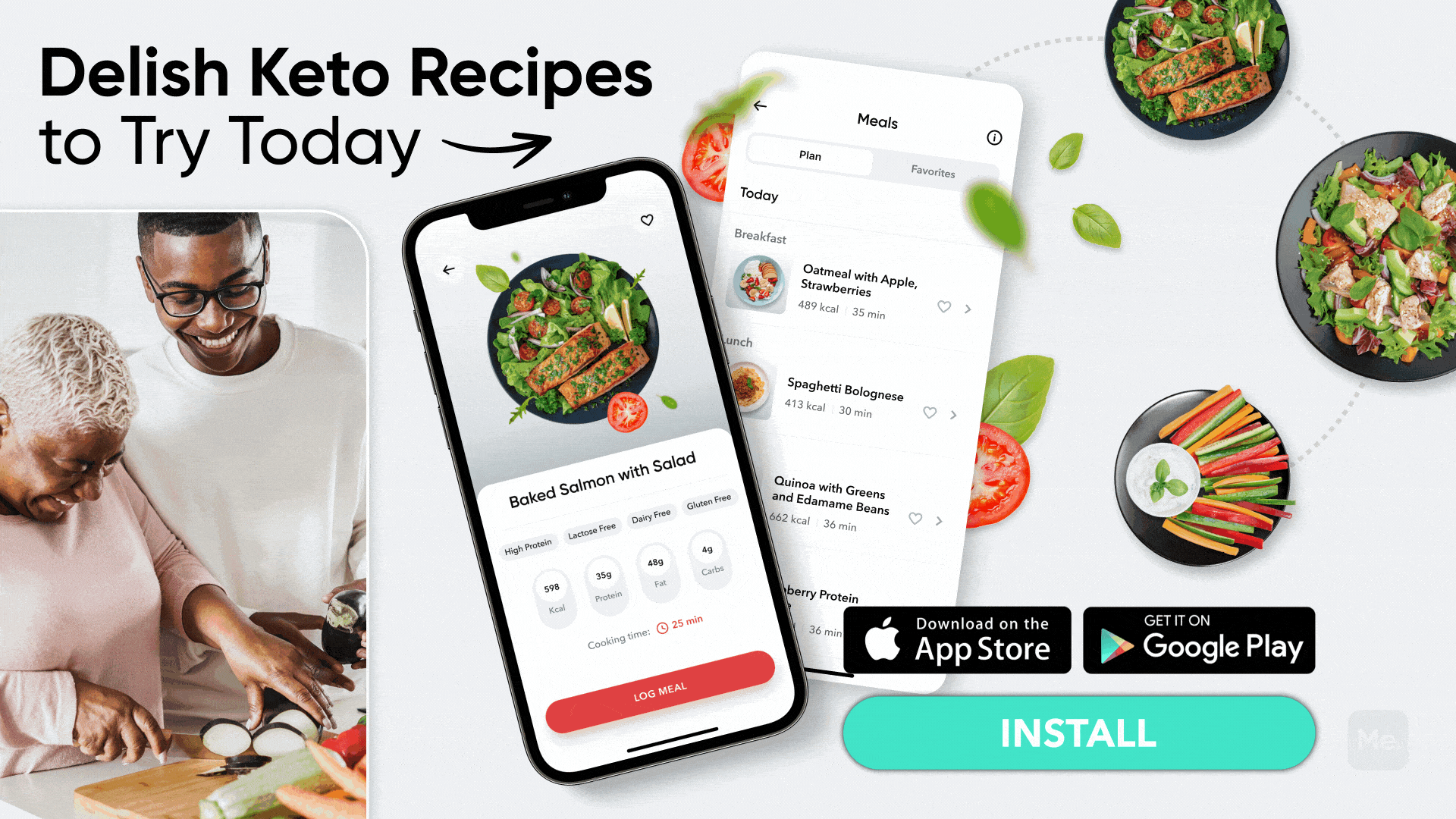 Contents Of Carrot
Although usually carrots are of bright orange color, they can be purple, yellow, red, and white (2). This vegetable is known for its sweet taste, thick structure, and a lot of alpha- and beta-carotene. But it is not only that. 100 grams of carrot contains the following:
Calories – 41 kcal

Carbohydrates – 9.58 g

Fats – 0.24 g

Protein – 0.93 g

Fiber – 2.8 g

Sugars – 4.74 g

Starch – 1.43 g
Besides that, carrot is a great source of different vital nutrients, such as vitamins A, C, K, B6, folate, niacin, potassium, calcium, phosphorus, magnesium and others (1).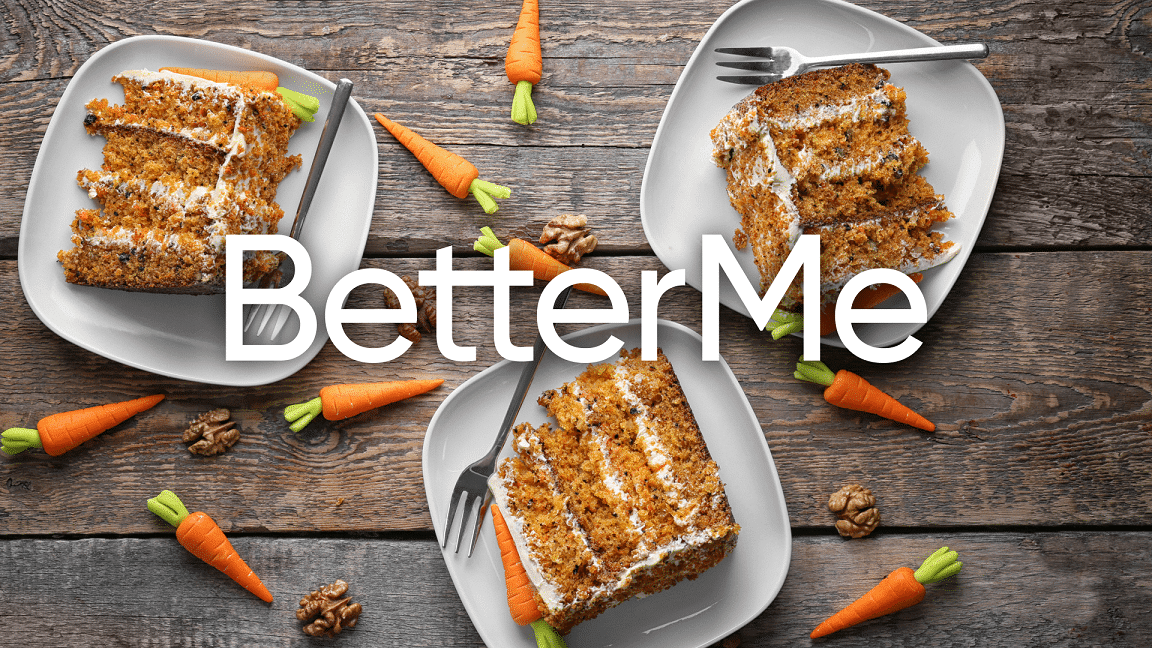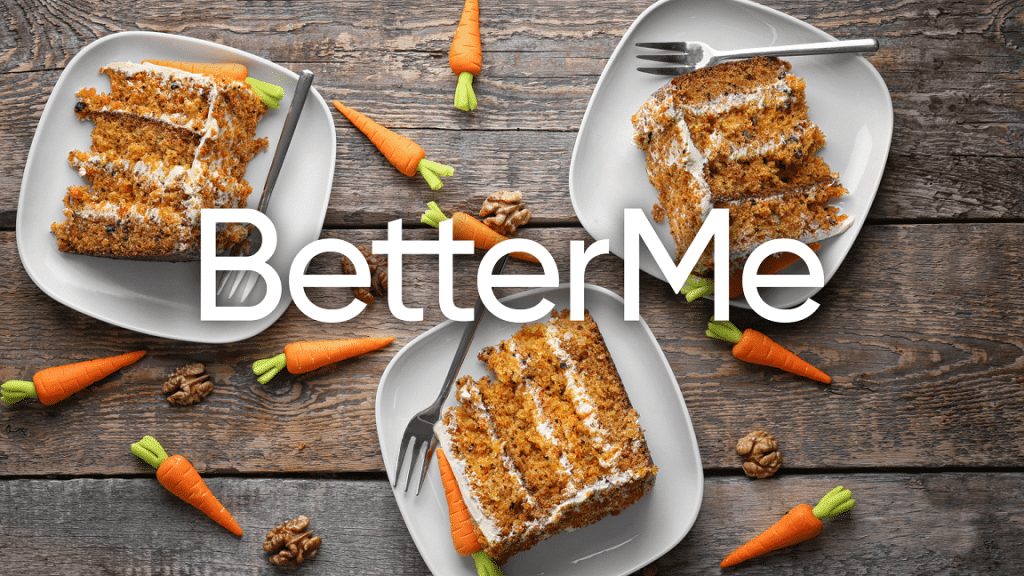 Health Benefits Of Carrots
Like other popular veggies, carrot is widely used and due to its high content of antioxidants and nutrients, has numerous health benefits (3), since it:
is good for your vision

can reduce the risk of cancer

may help you manage your blood pressure and improve heart health

is beneficial for your immunity system

its fiber boosts your digestive processes

promotes healthy bones

may help prevent diabetes
Too much beta-carotene can also be harmful to your body. Carotenemia is one of the negative side effects that are prompted by overconsumption of beta-carotene. This condition is usually benign and treatable but in extreme cases can prevent vitamin A from functioning properly, which affects all of the previously mentioned systems (2).
BetterMe app is a foolproof way to go from zero to a weight loss hero in a safe and sustainable way! What are you waiting for? Start transforming your body now!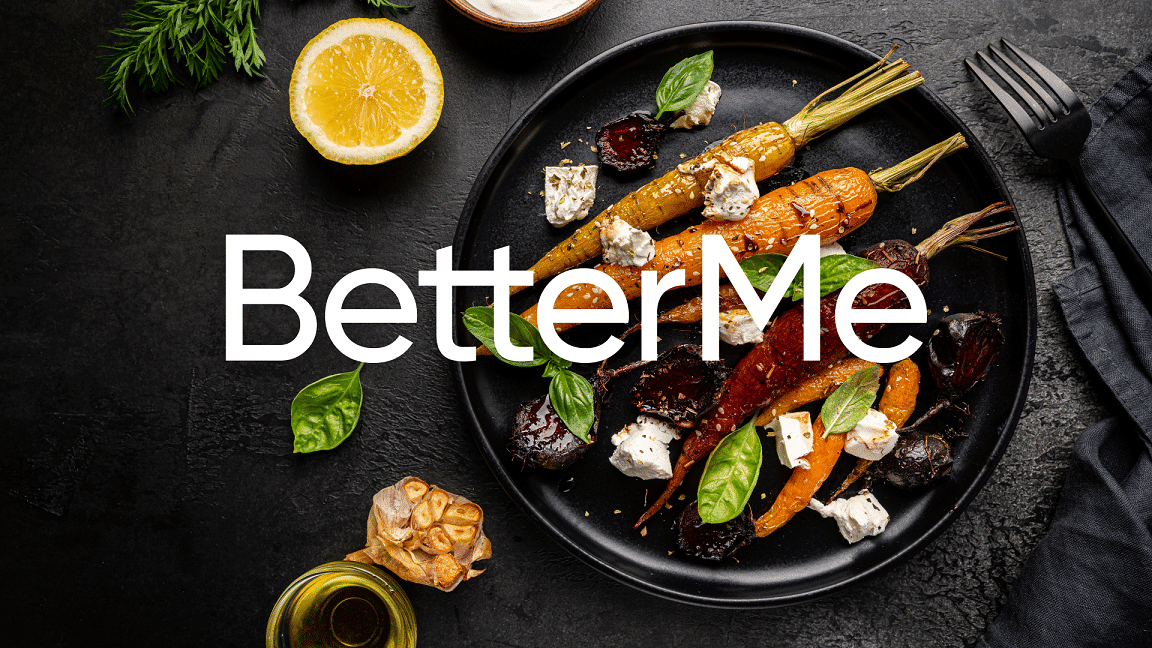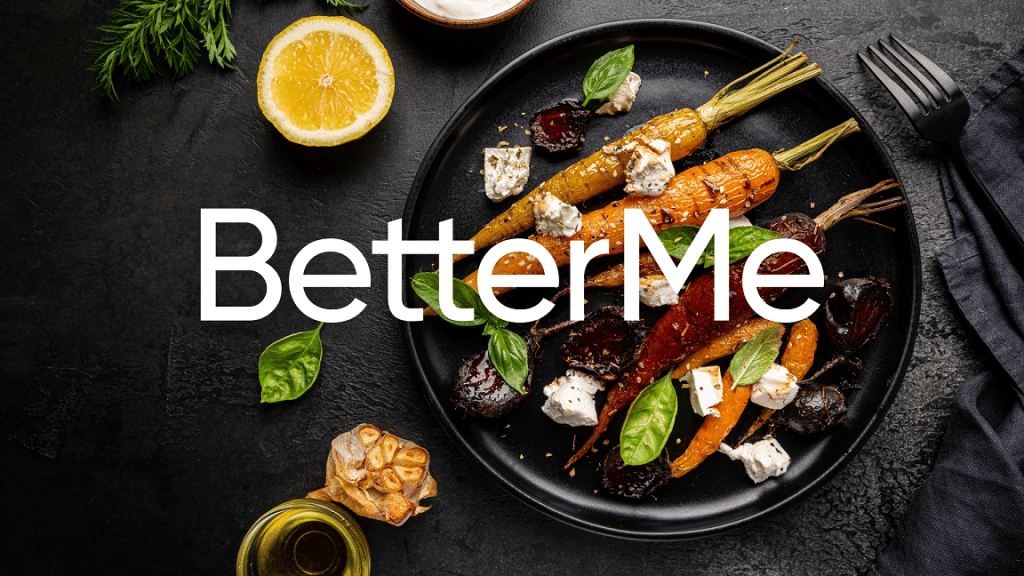 Main Rules Of Keto Diet
As was stated before, keto (ketogenic) diet is a low-carb diet. Its main rule is to reduce the consumption of carb-rich foods and increase the intake of good fats and proteins. You should avoid easily-digestible carbs, such as sugar, pastries, white bread, and soda (4). If followed for a short time, it may be highly beneficial for your health. It may help you lose weight, reduce the risk of certain cancers, improve acne, protect brain function, reduce seizures, improve heart health, and PCOS symptoms. However, it may have serious negative consequences, if you stay on the diet for longer than recommended or have certain health conditions, such as kidney disease or pancreatitis, diabetes when you are dependent on insulin level, eating disorders, pregnancy or breastfeeding (5).
Are Carrots Keto?
Comparing to other vegetables, carrots contain a bit more carbs, and that is why it may be not clear if you are allowed to consume them during the keto diet. They are not that high in calories, but most of the calories come from carbohydrates. So, are carrots keto? In moderate amounts, yes. On a standard keto diet, you are allowed to consume 20-50g of carbs, to sustain the ketosis. As 100g (2/3 cup) of carrot contain 9.58g of carbs, it won't be the end of the world, if you eat this amount once a day. Completely eliminating carrot from your diet will be a huge waste, as it contains a great number of antioxidants, which significantly improve your health and general well-being. 
Read More: 30 Day Keto Challenge: Will Upping Your Fat Intake Help You Lose Weight?
Use Carrots For Keto-Friendly Dishes
Carrot is one of the vegetables, that don't require cooking and can be eaten raw. It tastes great both cooked and uncooked and can be consumed in a form of fresh or juice. There is a great variety of dishes that include this vegetable as one of their main ingredients. Due to its taste, carrot can be a component of desserts and sweets, as well as salty dishes. Although it is best to avoid cooked carrot (because they cook down and people eat more of them) and carrot juice on the keto diet, if consumed in a smaller amount than 100g a day, it may not be a problem. So, here are some keto-friendly carrot dishes that you can make at home:
Keto Carrot Cake Muffins For Your Sweet Tooth
Ingredients for 10 servings:
Three eggs

One and a half cup of almond flour

A cup of minced carrots

¼ of a cup of melted butter

Half of a cup of heavy whipping cream

One teaspoon of baking powder

1 teaspoon of vanilla extract

One teaspoon of cinnamon

1/3 of a cup of no-calorie sweetener

Half of a teaspoon of salt

Half of a cup of chopped pecans
Instructions:
Preheat the oven to 350°F (175°C).

Line the muffin tin with paper cups.

Mix all the dry ingredients together in a large bowl.

In the center make a small well and add the wet ingredients.

Thoroughly mix all the ingredients, until they are evenly distributed through the dough.

Put the dough into muffin cups and bake for 25-30 minutes.

Check if muffins are ready, by inserting a toothpick into the center. If it comes out clean – your muffins are ready.
Nutrition facts:
Calories: 250 kcal

Protein: 6g

Carbs: 7g

Fat: 23g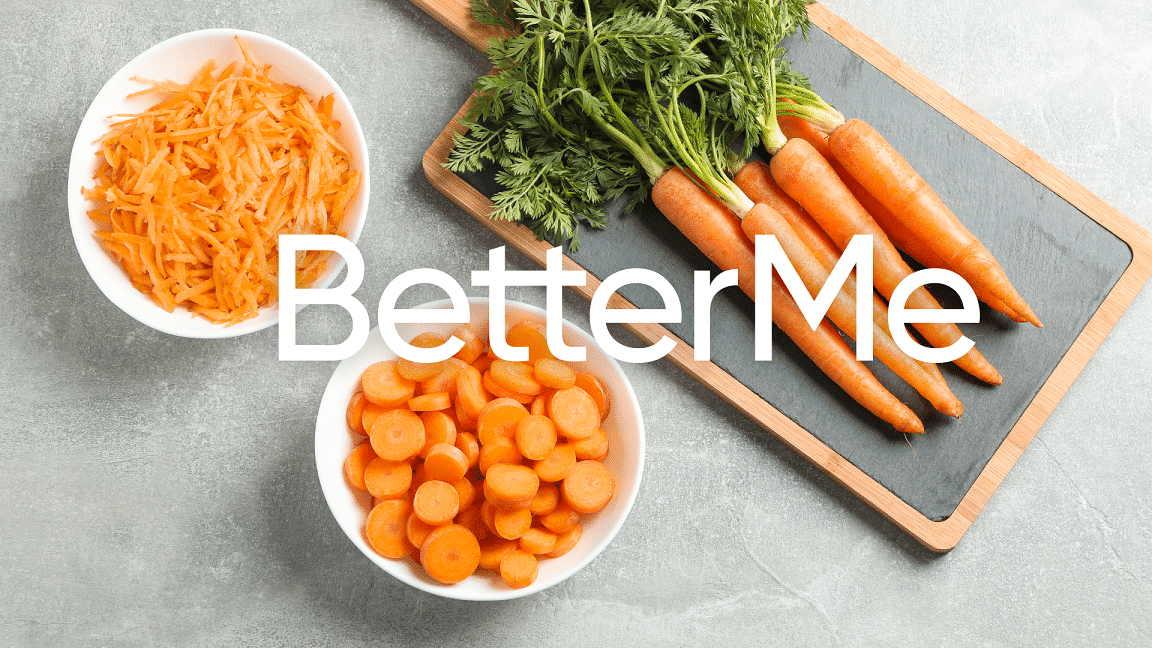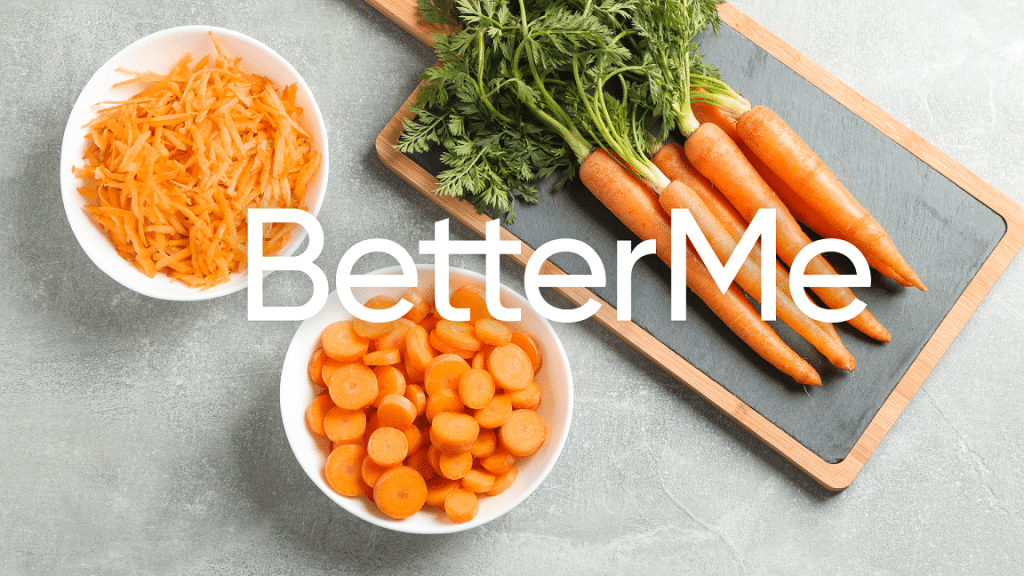 Keto Sausage And Veggie Sheet Pan Dinner
Ingredients for 6 servings:
One pound (450g) of sliced kielbasa

One cup of sliced in half lengthwise baby carrots

Four cups of small cauliflower florets

Half of a teaspoon of garlic powder

Half of a teaspoon of thyme

Two tablespoons of olive oil

Sea salt to taste

One and a half cups of shredded cheddar cheese
Instructions:
Preheat oven to 425°F (220°C).

Mix all the ingredients except the cheese in a bowl and stir until the oil and seasoning is spread evenly.

Prepare a sheet pan by greasing it thoroughly.

Put the mix of ingredients in a sheet pan in a single layer.

Bake for 25 minutes.

Cover it with cheese and put back to the oven until it melts.
Nutrition facts
Calories: 350 kcal

Protein: 19g

Carbs: 9g

Fat: 27g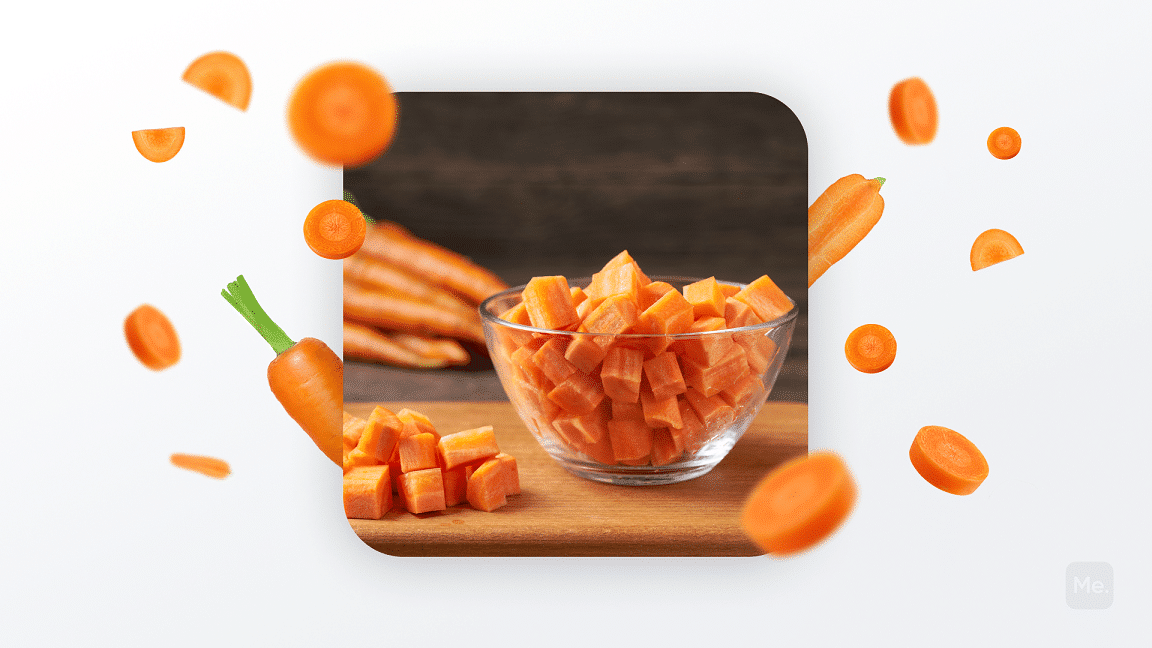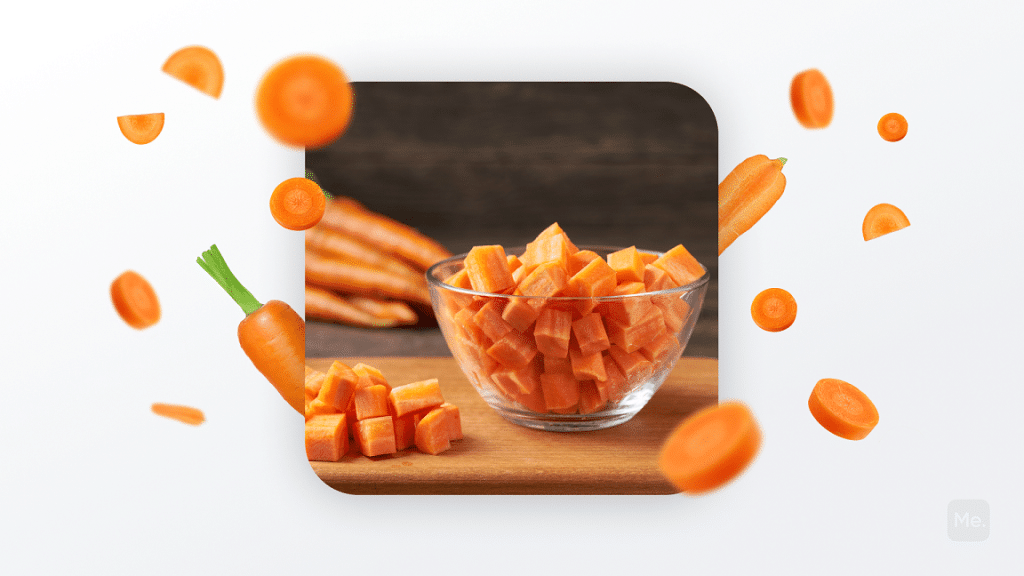 Sautéed Carrots And Zucchini
Ingredients for 4 servings:
Three thinly sliced carrots

Two sliced zucchinis

¼ cup of olive oil

One teaspoon of garlic powder

1 teaspoon of dried thyme

One teaspoon of dried parsley

Half of a teaspoon of dried oregano

Sea salt and ground black pepper to taste
Instructions:
Put the sliced carrots and zucchinis into a big bowl.

Pour them with olive oil and sprinkle with all the seasoning.

Add salt and pepper to taste and thoroughly stir until spread evenly.

Preheat the skillet over medium heat and cover with a thin layer of olive oil.

Sautee the vegetables, stirring them from time to time, until tender (8-10 minutes).
Nutrition facts
Calories: 97 kcal

Protein: 1g

Carbs: 7g

Fat: 20g
Conclusion
Carrot has always been a "one-size-fits-all" type of vegetable. You can eat it raw, boiled, roasted, fried, in the form of a juice or fresh, as a component of sweet and salty dishes. It is full of vital nutrients, including a significant amount of vitamin A. Carrot can aid in a lot of health problems and deserves all the fame and praise that it receives. But, are carrots keto? Although they are somewhat higher in carbs than other vegetables, if consumed in moderate amounts, they are allowed on the keto diet. However, be aware that this diet, under certain conditions may negatively influence you. Before starting to follow any nutritional plan, please consult with a specialist.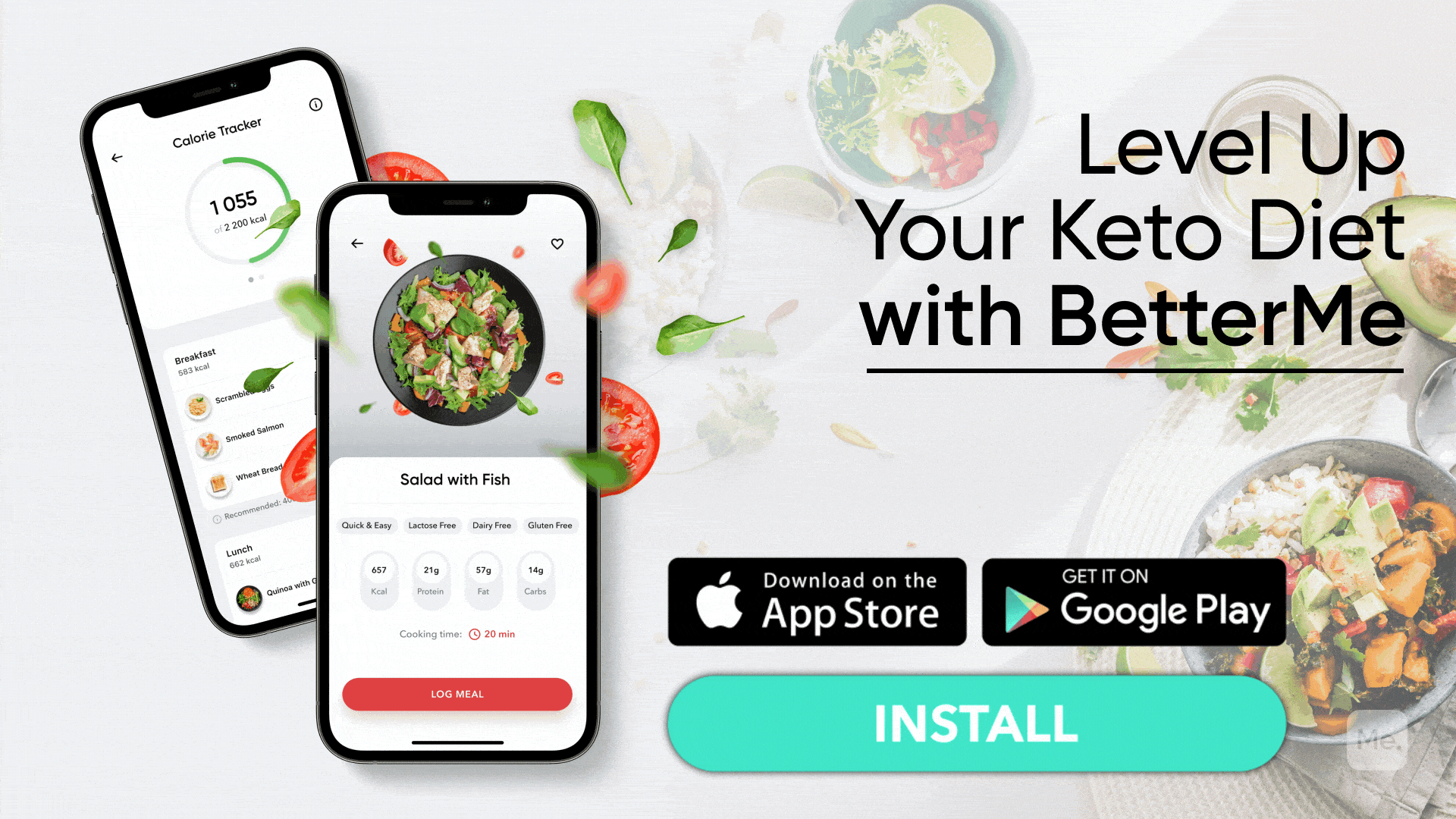 DISCLAIMER:
This article is intended for general informational purposes only and does not address individual circumstances. It is not a substitute for professional advice or help and should not be relied on to make decisions of any kind. Any action you take upon the information presented in this article is strictly at your own risk and responsibility!
SOURCES: