Shiitake mushrooms have been popular in Asia for hundreds of years. They are actually the second most popular and third most widely cultivated edible mushroom in the world! It's a good time to be a shiitake mushroom fan. From superfoods to probiotics, it seems like the fungus is showing up everywhere lately. And for good reason! These delicious mushrooms are packed with nutrients and offer some serious possible health benefits.  Below are nine reasons why you need to eat this food today.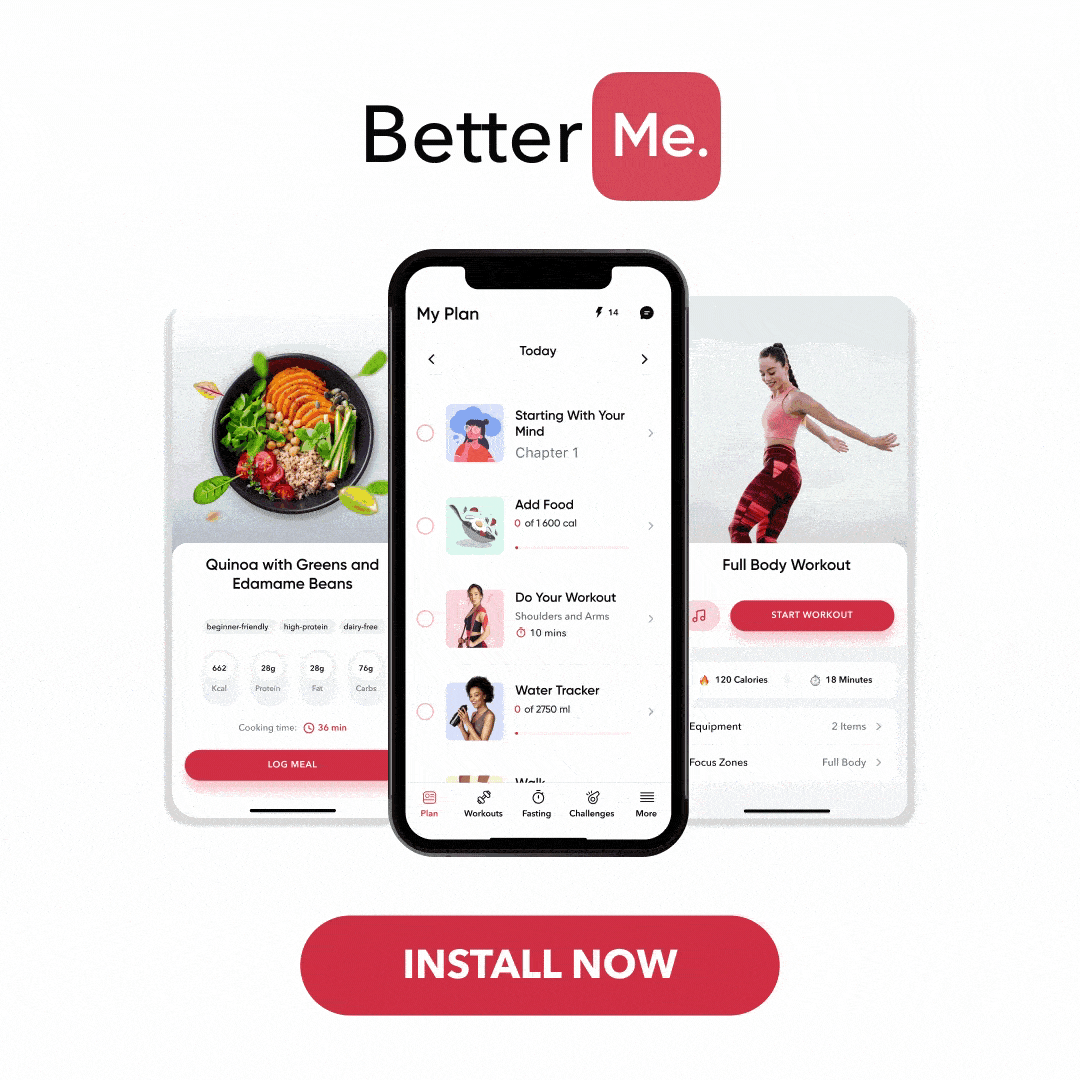 What Are Shiitake Mushrooms?
The shiitake (Lentinula edodes) is also known as the golden needle mushroom, black forest mushroom, or winter mushroom. These tasty, edible fungi were previously only cultivated in Asia. They come from a group of about 20 different species within the Lentinus genus of mushrooms. The name "shiitake" is derived from a Japanese word for the tree they grow on.
In Asia, the shiitake mushroom is considered a "superfood" and has been prized for its medicinal benefits for centuries. In China, it was used as early as the Tang Dynasty (618-907). The fungus was historically used to treat difficulties with breathing, high cholesterol, fatigue, and low libido. It's also thought to help protect the liver from toxins like alcohol.
Today, shiitake mushrooms are grown commercially in Japan, Korea, Taiwan, Russia, Thailand, Vietnam, China, Mexico, Australia, the United States (Oregon), France, Poland, Germany, and Canada.
Shiitake Mushrooms Nutrition Facts
The nutrients in 4 dried shiitake (15 grams) are (11):
Calories: 44

Carbs: 11 grams

Fiber: 2 grams

Protein: 1 gram

Riboflavin: 15% of the Daily Value (DV)

Niacin: 13% of the DV

Copper: 86% of the DV

Vitamin B5: 67% of the DV

Selenium: 13% of the DV

Manganese: 8% of the DV

Zinc: 10% of the  DV

Vitamin B6: 9% of the DV

Folate: 6% of the DV

Vitamin D: 3% of the DV
Read More: Prunes Benefits, Nutrition Facts, Preparation Methods, And Side Effects
Health Benefits Of Shiitake Mushrooms 
Shiitake mushrooms can be good for you for many reasons, including these:
May Aid Heart Health
Shiitake mushrooms have three compounds that may help lower cholesterol for better heart health. They are:
Beta glucans

– The polysaccharide beta glucans, found in the cell walls of all fungi and yeasts, is a fiber that is considered to be beneficial for heart health (

6

).

Sterols

– Sterols block the absorption of cholesterol and may help decrease LDL (bad) blood cholesterol (

7

).

Eritadenine

– This is a compound that can break down cholesterol.
The combination of these three compounds works together to help improve heart health (7)
May Help Prevent Cancer
Shiitake mushrooms contain lentinan, an active component that may help prevent and fight cancer. It's even been approved as an adjunct chemotherapy treatment for advanced stomach cancer by the Japanese Ministry of Health. Cell studies have shown that lentinan may help activate immune cells, which is likely how it helps fight cancer (12).
Protects Against Free Radicals
Free radicals are molecules with an odd number of electrons, so they don't have a stable electrical charge and can damage your cells. Shiitake mushrooms have a high amount of ergothioneine. This antioxidant helps fight free radicals and protect cells against their damage (15).
May Help Fight Fatigue
Shiitake mushrooms have nutrients that can help increase your energy levels. They might make you feel less tired and improve mental activity because they contain B-vitamins that help you turn the food you eat into usable energy for your cells (1).
Helps Support Immunity
A study showed that shiitake mushrooms increased the proliferation and activity of immune cells. This means your immunity is working to help fight disease and infections (4).
May Improve Digestion
The fiber in shiitake mushrooms can help improve your digestion because it helps you feel full longer. It can also promote motility and support a healthy microbiome.
May Be Helpful Post Menopause
Weight gain, insulin resistance, and heart health are all concerns for postmenopausal women. Shiitake mushrooms can help maintain a healthy weight and manage blood glucose and cholesterol levels, largely due to their fiber content (17).
Potential Antibacterial And Antiviral Effects
Several compounds in shiitake may have antibacterial, antiviral, and antifungal effects. These findings from test-tube studies show that the mushroom may be helpful in treating microbial infections. More human studies are needed to prove these effects on humans (2). 
May Boost Bone Health
Mushrooms are the only plant source of vitamin D. Vitamin D helps you absorb calcium, which is necessary for good bone health (16).
Lean and toned up body isn't just a far-fetched fantasy. Check out the BetterMe app and watch it propel your weight loss journey into high gear!
Shiitake Mushrooms Side Effects
There aren't any serious side effects of eating shiitake mushrooms. Some people may have allergic reactions to them, but this is rare. Shiitake dermatitis is a skin allergy caused by the shiitake mushroom. It's not serious, but it can cause inflammation on your skin and some itching (14).
Shiitake mushrooms are safe to eat during pregnancy and breastfeeding. They have no known drug interactions or side effects if you are taking medications. You should avoid eating raw mushrooms, though, because they may contain harmful bacteria.
Raw shiitake mushrooms also contain small amounts of the toxin coprine, which inhibits an enzyme (alcohol dehydrogenase) that metabolizes alcohol and can cause a disulfiram-like reaction if you drink alcohol after eating the raw mushrooms (10).
In addition, they contain purines that can increase your risk of gout attacks if you are prone to them. Because of this, people who have gout or kidney problems should avoid eating them in large quantities (13).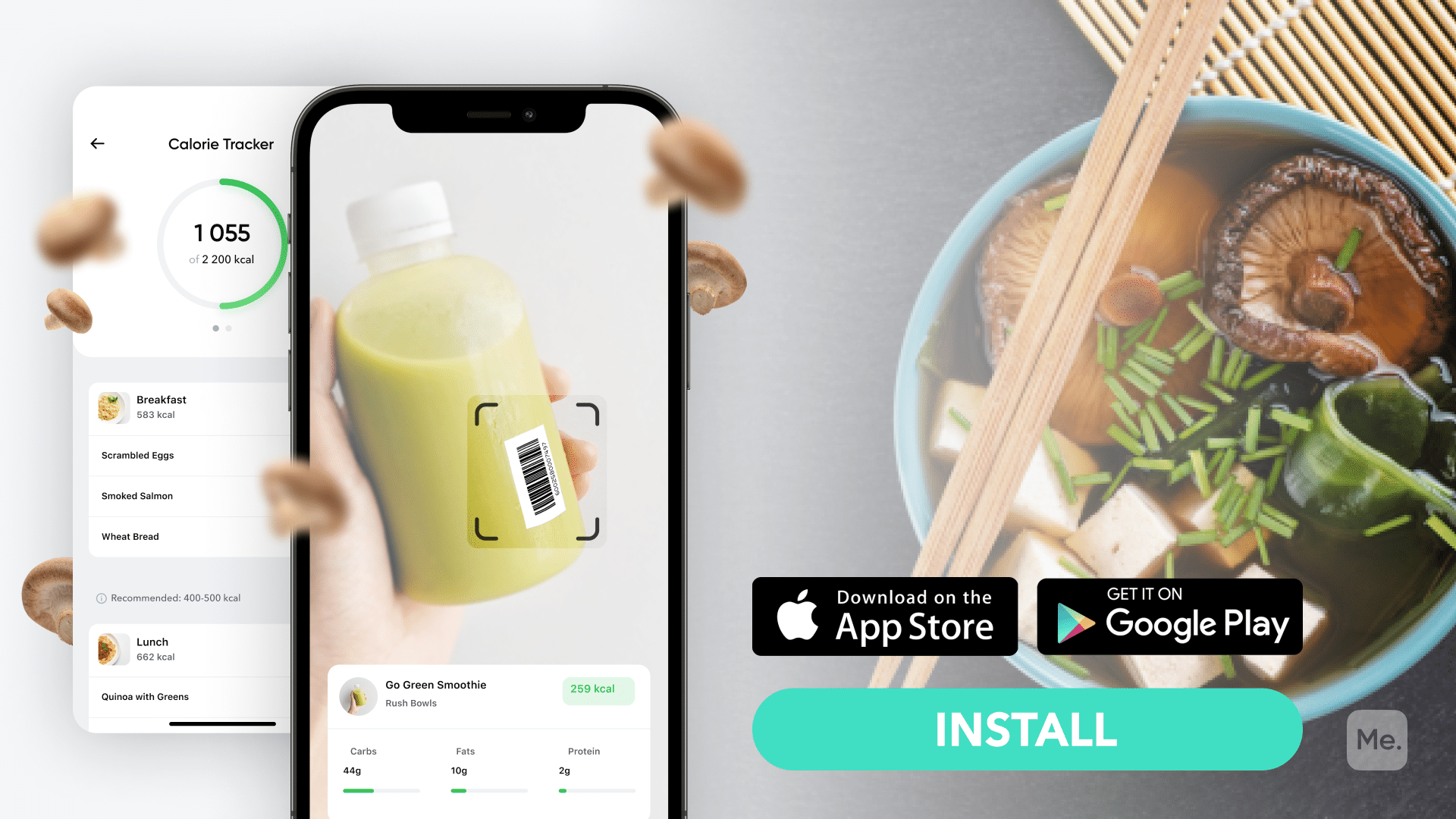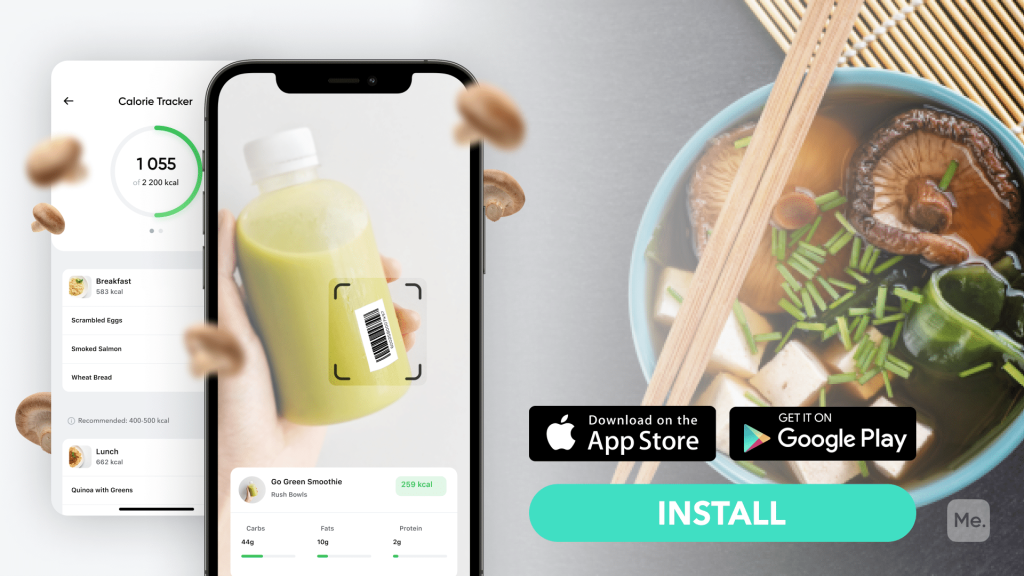 How To Cook With Shiitake
Mushrooms have a distinct umami flavor, which can be especially helpful when making vegetarian dishes or reducing your meat intake. You can cook with shiitake mushrooms by sauteing them in oil, then adding ginger, garlic, and your favorite vegetables.
These mushrooms are often sold dried, so before cooking, you must soak them in water for 20 minutes. After you soak the dried shiitake mushrooms, they expand quite a bit and become more flavorful and chewy. You can keep their soaking liquid and use it to enhance your dishes, such as soups.
Cutting off the stems first is a good idea, as they may be too chewy. You can also keep the stems for making vegetable stock later. Then slice or chop them up and use them to replace meat in any recipe, such as stir-fries.
Finally, you can also marinate fresh shiitake mushrooms before cooking them on a skillet or grill.
Here are a few suggestions for cooking shiitake:
Saute them with other veggies and seasonings

Dredge them in egg and roll them in breadcrumbs before frying.

Grill or broil whole caps and then stuff with cheese, chopped veggies, and your favorite spices. 

Use the flavorful water to make a sauce for dishes like chicken or pasta.

Add them to pasta in place of meat in a vegetarian lasagna.

Add nutritional yeast for a cheesy flavor.

Eat shiitake in miso soup, which will also add more beneficial bacteria to your gut microbiome.

Shiitake Mushroom Recipes and Meal Ideas
Read More: Watercress Benefits, Nutrition Facts, Side Effects, And More
Shiitake Mushroom Recipes
Here are a few simple and delicious shiitake recipes you can try out at home: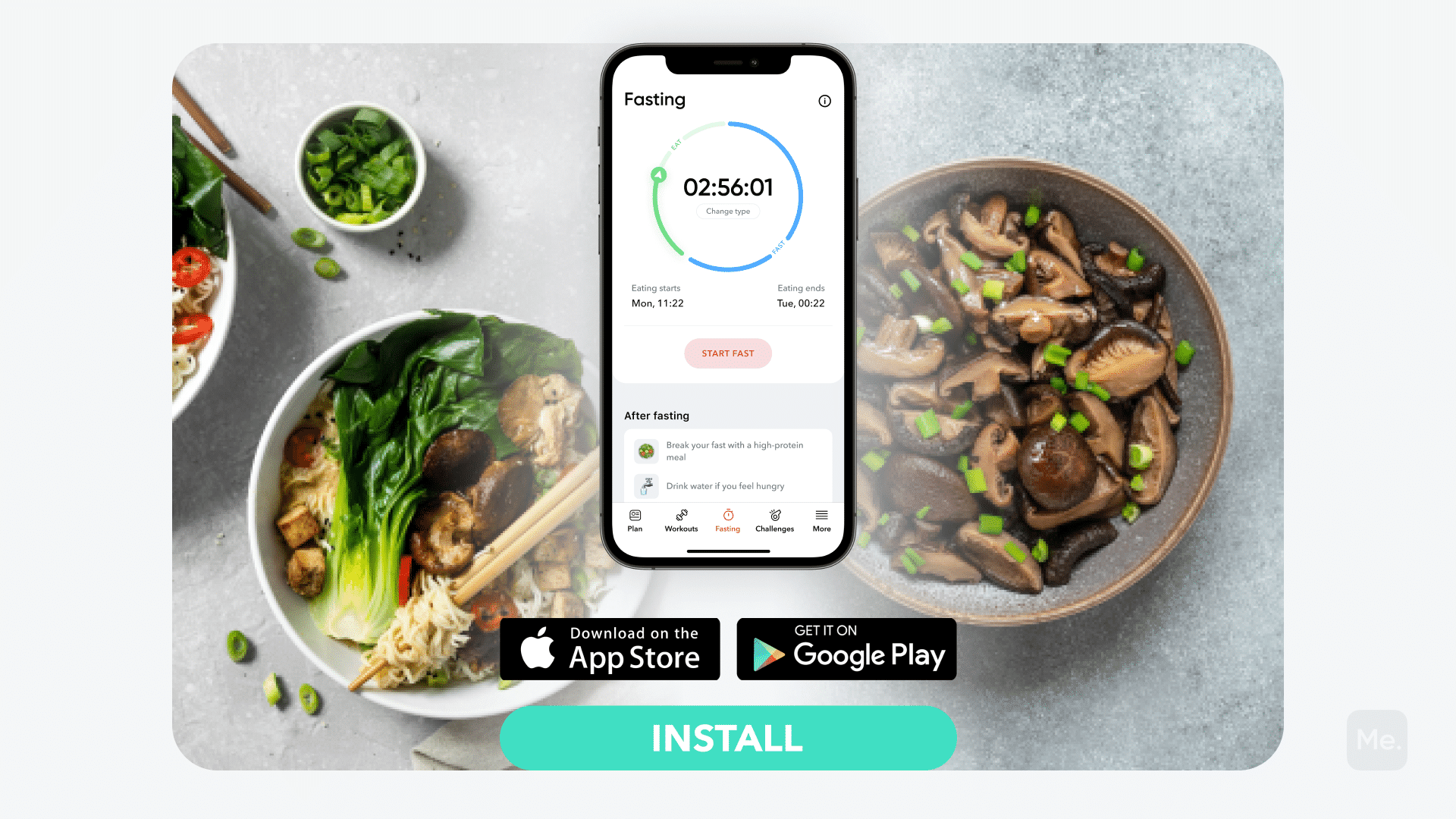 Green Bean And Shiitake Mushroom Stir Fry (8)
Are you looking for a quick, easy and delicious side dish? Well you're in luck. The tender-crisp garlic and ginger vegetables paired up in oyster sauce delivers amazing flavor in just a few minutes. Here's how you make it:
Ingredients:
1/2 pound green beans, trimmed

2 teaspoons cooking oil

1/2 onion, thinly sliced

6 ounces fresh mushrooms, sliced

1 clove garlic, finely minced

1 teaspoon finely grated fresh ginger

1 1/2 tablespoon oyster sauce plus 2 tablespoons water
Instructions:
Start by filling up a wok or a saute pan with about 1 cup of water and bring it to a boil.

Add in the green beans and cover it, letting it steam for about 4 to 5 minutes or until they turn crisp-tender.

Drain the beans then wipe the wok dry before returning it to the stove.

Next, heat the wok over high heat then swirl in the cooking oil. Add in the onions and mushrooms after the oil becomes very hot and stir fry it for about 3 minutes.

Turn down the heat to medium and add in the cooked green beans, garlic and ginger. Continue quickly stir frying for an extra 30 seconds or until the mixture becomes aromatic. Ensure you don't burn the ginger or garlic.

Add in the oyster sauce alongside the water and stir. Cook for an extra minute.

Remove and serve while hot.
This recipe is courtesy of steamykitchen.com
Creamy Mushroom Soup With Shiitake (5)
Mushrooms in soup? Now that's something. This creamy mushroom soup is easy to make and so tasty it'll leave you coming up for more. Here's how you make it:
Ingredients:
10 oz shiitake mushrooms, large whole

1 tablespoon olive oil

1 tablespoon butter

1 onion, chopped

1 carrot, chopped

1 teaspoon salt

1 teaspoon thyme

1/4 teaspoon black pepper

2.5 cups water

1.5 cups half-and-half (or heavy cream)

3 green onions, chopped (optional)
Instructions:
Start by slicing the mushrooms into bite-sized pisces.

Now heat 1 tablespoon of butter and 1 tablespoon of olive oil in a large pan then add the mushrooms. Let it cook for about 10 minutes until the mushrooms become soft.

Transfer half of the cooked mushrooms to a separate plate.

Add the chopped onions, carrots, 1 teaspoon of salt, thyme and pepper to taste with the other half of the mushrooms in the large pan. Cook the vegetables for 10 more minutes until the carrots and onions soften a bit.

Pour two and a half cups of water to the vegetables in the pan, bring them to a boil and let them continue boiling for 20 more minutes. Some of the liquid should visibly evaporate but not all of it. Add more water if that's the case.

Next, remove the stock you just made from the heat and add it into a food processor. Process the mixture until it attains puree consistency.

Transfer the puree back to the same cooking pan and add in the reserved mushrooms you removed earlier.

Add in one and a half-and-half and bring it to a boil. Reduce the heat and let it simmer and cook while covered for about 5 minutes, constantly stirring.

Add in some more pepper and salt if desired and serve. Alternatively you can add in some chopped onions towards the end or use them as garnish depending on your preference.
This article is courtesy of juliasalbum.com
Looking for a way to break the vicious cycle of weight loss and tone up all the jiggly parts? Watch the extra pounds fly off and your muscles firm up with the BetterMe app!
Caramelized Shiitake Mushroom Risotto (3)
Sure, risotto is good if you're craving some carbs and comfort. You know what can make this dish taster and healthier, in other words, perfect? Shiitake mushrooms. Here's how you make it:
Ingredients:
3 1/2  to 4 cups vegetable broth (or store-bought)

3/4 cup thinly sliced shallot

1/4 teaspoon each sea salt and black pepper

2 cups sliced shiitake mushrooms, hardy / woody stalked removed

1 tablespoon coconut aminos (or tamari / soy sauce)

1 tablespoon chopped fresh thyme

1 cup arborio rice

1/4 cup dry white wine, if desired

1/4 cup vegan parmesan cheese (plus more for serving or some sub nutritional yeast)

Fresh chopped parsley, for serving
Instructions:
Start by heating the vegetable broth in a medium saucepan over medium heat. Once it starts immering, turn down the heat low to keep it warm.

Meanwhile, heat another large pan over medium heat until hot then add the oil and shallot. Season with a pinch of pepper and salt and let it saute for about 3 to 4 minutes, stirring frequently.

Now add in the coconut aminos and mushrooms and continue sauteing until the mushrooms turn golden brown and are perfectly caramelized.

Optional:

You can remove some of the shiitake mushrooms and reserve them for serving to complement the garnish.

Next, add the arborio rice and thyme then cook for about a minute stirring occasionally. Pour in the dry white wine, stirring ever so gently and continue cooking for an extra 2 minutes or until the liquid is mostly absorbed.

Use a ladle to add the warmed vegetable stock, 1/2 cup (120ml) at a time. Ensure you continuously stir the mixture, allowing the risotto little breaks to come back to a simmer. 

While the heat should always be at medium, you can adjust it to ensure the mixture is always simmering. Remember you want it to cook consistently, but not boiled so that it gets gummy and cooks too quickly.

Continue adding the vegetable stock, 1 ladle at a time while continuously stirring to incorporate. The rice should be 'al dente' – cooked through but retaining a slight ite. This process should take about 15 to 20 minutes.

Once the rice is perfectly cooked through, remove it from the heat and add the vegan parmesan cheese. Stir until well coated.

Taste, adjusting flavor as needed – adding pepper and sea salt to taste or more vegan cheese to enhance cheesiness. Add a little more warmed broth if it is still dry at this point.

Divide between serving bowls, topping with reserved mushrooms, a sprinkle of fresh parsley and additional vegan parmesan cheese to serve.

Enjoy when still fresh, though you can cover any leftovers and store in a refrigerator for 4 to 5 days or in a freezer for up to a month.
This recipe is courtesy of minimalistbaker.com
The Bottom Line
Shiitake mushrooms are rich in nutrients that can help boost your health. They're also loaded with antioxidants, which may help fight inflammation and prevent disease.
To get the most benefits from shiitake mushrooms, eat them fresh or cook them properly. Avoid eating raw mushrooms to prevent allergic reactions and toxicity issues.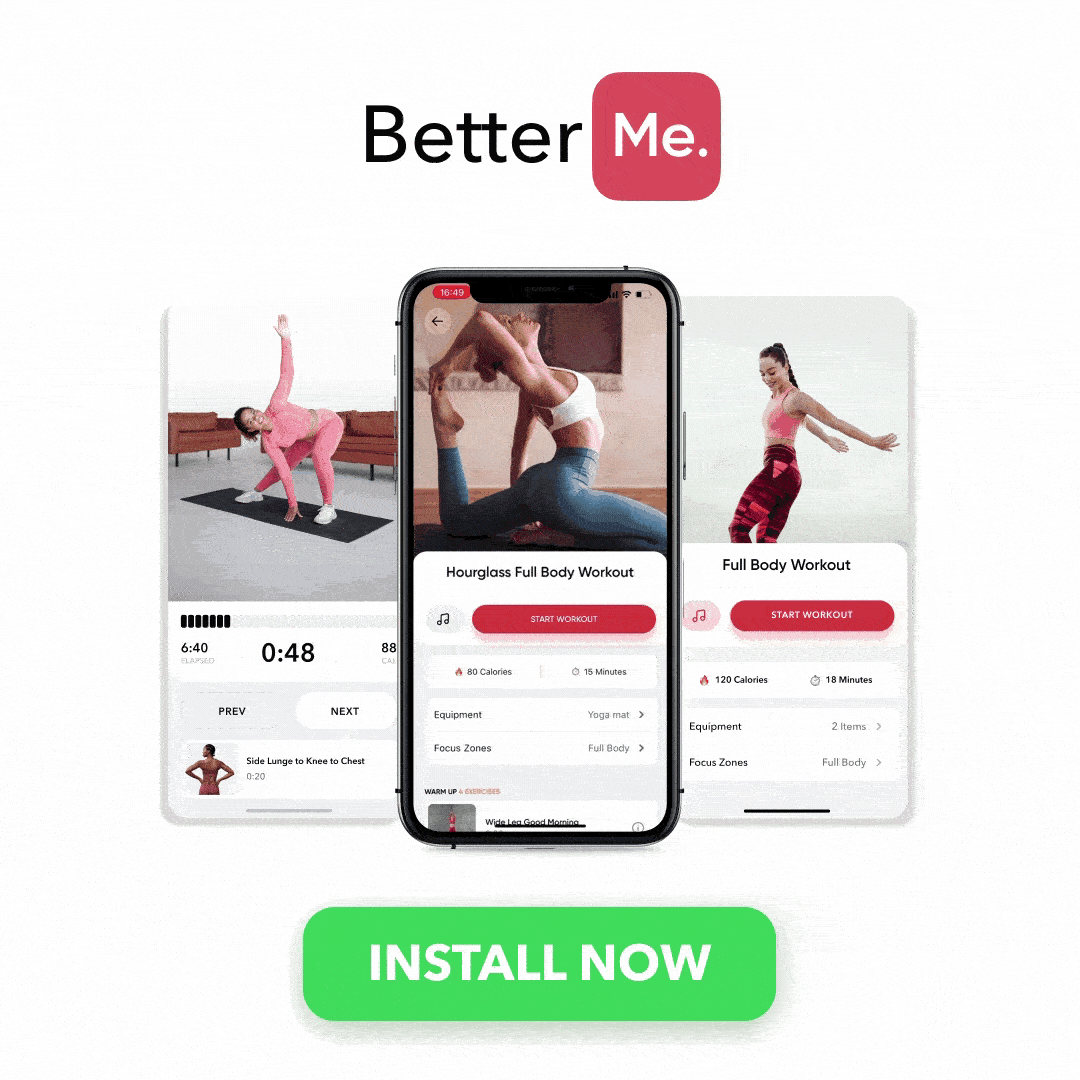 DISCLAIMER:
This article is intended for general informational purposes only and does not address individual circumstances. It is not a substitute for professional advice or help and should not be relied on to make decisions of any kind. Any action you take upon the information presented in this article is strictly at your own risk and responsibility!