If you are trying to lose weight, then avoiding unhealthy snacks is definitely a priority for you. Much as it is tough, you are doing your best to stay on course. However, snacking does not always have to be unhealthy, and an occasional snack will do no one harm.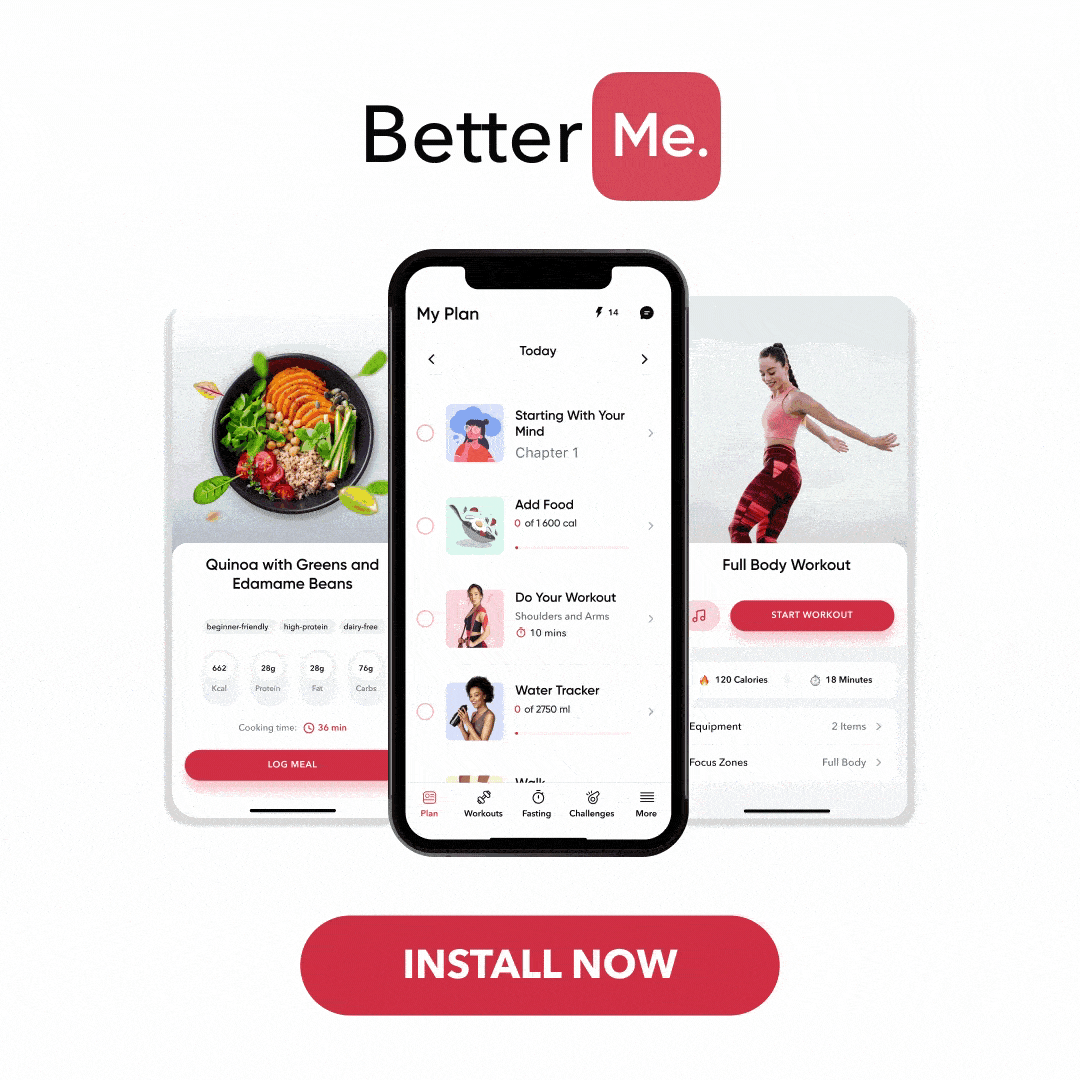 Maintaining a low-carb diet comes with many possible health benefits in addition to weight loss. Finding no carb snack diets can be difficult. But the good news is that there are plenty of no carb snacks that you can enjoy. We explore the no carb diet snacks that you can enjoy without having to stray from your diet.
What Are Good No Carb Snacks?
Carbs are made up of three major sub-groups – starch, sugars, and fiber. Carbs are found in the fruits, vegetables, grains, and dairy products we consume. Many of the snacks and packaged foods in supermarkets are full of refined carbs and added sugars.
When exploring diet options for weight loss, you might settle for a low-carb diet. One low-carb diet entails eating fewer carbs, lots of fat, and moderate protein. It is sometimes referred to as a keto diet or low carb, high fat (LCHF). 
A low-carb diet may have several health benefits. Research shows that very low-carb diets help promote weight loss in individuals. Such diets tend to reduce your appetite (5). It also helps lower your blood glucose and insulin levels and may be beneficial to people with insulin resistance (1). 
Eating a low-carb fat-rich diet may increase your high-density lipoprotein levels, often called good cholesterol (1). Having higher HDL-C levels has been shown to lower your risk of developing heart disease.
Being on a low-carb diet means that you have to cut back on added sugars and processed foods. Meaning grabbing a bag of potato chips or pretzels is no longer an option for you. 
Most processed snacks are high in carbs and have no nutritional value. But what are healthy, no carb snacks? Such snacks include those rich in vitamins and nutrients with no added sugars or refined carbs. 
Finding low-carb or no carb snacks can be challenging. However, there are several options you can try and have fun exploring new creative recipes. So, what are some no carb snacks? Here is a list of 21 no carb snacks that you can try that are both tasty and nutritious.
Read More: Snacks With No Carbs: The Ultimate Zero-Carb Food List To Keep You In Ketosis

10 High Protein No Carb Snacks
While on a low-carb diet, getting the right amounts of proteins is essential. Eating food rich in protein is a great way to stay full longer and promote weight loss. Protein helps regulate hunger hormones, slow digestion, and stabilize blood sugar levels (3). 
Now that eating protein is a great way to promote satiety, you have no reason to shy away from high protein snacks. Here is a protein-rich no carb snacks list for you
Eggs are a great source of protein. A large egg contains less than one gram of carbs, making it a perfect snacking option. Eggs are also rich in vitamin B12 and choline, which is an essential nutrient for brain function. 
To make deviled eggs, cut hard-boiled eggs into halves lengthwise and take out the yolks. Mash the egg yolks, add mayo, yellow mustard, vinegar, pepper, salt, and mix well. Then place the yolk mixture on the egg whites and sprinkle paprika on top.
String cheese is a great high-protein snack that is low on carbohydrates. Usually, they are individually packaged and are ready to eat on the go. One ounce of mozzarella string cheese contains about 6 grams of protein and less than one gram of carbohydrates. 
Cheese is rich in calcium, a vital mineral for bone health, muscle function, blood clotting, and the nervous system. With String cheese, you can enjoy them alone, and you do not have to pair them with anything. 
Avocado With Chicken Salad
Avocado with chicken salad is a delicious, nutritious, filling, and easy-to-make snack. The combination of healthy fats from avocado and protein from the chicken is sure to keep you full.
Avocado is also rich in Vitamin E, Vitamin A, folate, potassium. Additionally, they are rich in fiber, with 25% being soluble fiber and 75% is insoluble fiber (2). To prepare this salad, combine cooked chicken breast with avocado and add some seasoning. 
Plain Greek Yogurt With Nuts
Greek yogurt is an ideal go-to snack, and a typical serving of about 227g contains about 23 grams of protein. Studies have shown that it is more filling than other snacks with lower protein levels (4). Additionally, greek yogurt is rich in calcium which is vital in building and strengthening bones. 
To make things interesting, you can combine greek yogurt with nuts or mixed berries. Be careful to take just a handful of nuts as they are high in calories. 
This is yet another delicious and easy-to-make snack. Turkey roll-ups are made by wrapping cheese and veggies inside turkey slices. You can think of them as sandwiches without the bread. Such a snack is an excellent option as it is high in protein, low in carb, and filling.
To make turkey roll-ups place slices of turkey on a plate and spread some cheese on them. Then place slices of tomatoes and cucumbers or pickles, then wrap them. You can explore with vegetables such as lettuce or add avocados or peanut butter. 
BetterMe app is a foolproof way to go from zero to a weight loss hero in a safe and sustainable way! What are you waiting for? Start transforming your body now!
Vegetables are great for snacking. But to increase protein intake, you can pair them with yogurt as they are not high in protein on their own. You can use greek yogurt instead of plain regular yogurt as it contains higher protein amounts. 
To prepare yogurt dip, you need to add onion powder, garlic powder, and thyme to a cup of plain yogurt. Then add a pinch of salt and pepper. Next, add some olive oil and lime juice. 
You can keep this dip refrigerated for 3 to 4 days but do not freeze. Do not shy away from exploring with other vegetables. You can use parsley, chives, and freshly minced garlic and onions instead of the powdered types.  
Tuna is an excellent source of lean protein and is rich in omega 3 fatty acids. 3 ounces of tuna contains no carbohydrates and about 20 grams of protein. 
To prepare tuna salad, combine ¼ cup of mayo, ¼ cup of celery, 3 ounces of tuna, a touch of olive oil, and lemon juice. Season with salt and pepper, and then mix the ingredients. You can wrap the salad in lettuce.  
Snacks do not always have to be complicated. Eggs are rich in protein, vitamin B12, choline, and other vital minerals. All you have to do is boil an egg or two in water for about 15 minutes. Then sprinkle some iodized salt to help with thyroid function. 
Read More: 3 Day Egg Diet: Can It Up Your Protein Intake And Kick Weight Loss Up A Notch?
Chicken nuggets can be taken as a snack in between meals. Chicken is rich in protein, with about 17 g of protein per 100 grams. It contains no carbohydrates. It is also rich in potassium, magnesium, and phosphorus. 
To prepare this snack to take a few chicken breast pieces, season them with salt, pepper, garlic, and paprika. Place them on a baking tray, spray with olive oil and bake for 20 minutes. 
Bacon makes one the finest high-protein zero-carb snacks. If you think of bacon as a breakfast meal, then you are wrong as you can enjoy it as a snack at any time of the day. Instead of pan-frying your bacon, you can bake it. 
Make sure to check the labels as you buy bacon and go for the ones with zero carbohydrate content. To prepare oven-baked bacon, season raw bacon with garlic, pepper, and salt. Place the slices on a baking sheet and bake in the oven for about 10 to 22 minutes at about 375 degrees.
4 No Carb Sweet Snacks
What are good no carb snacks that are sweet? Finding sweet snacks with zero carbohydrate content can be challenging. Fortunately, there are a few options you can go for to satisfy that sweet tooth without moving away from your low-carb diet. 
These egg muffins are the perfect zero-carb snack as they contain no flour or sugar. They are made by mixing eggs with an assortment of vegetables and seasoning, placing them into muffin tins, and baking them.  
They are convenient as they can be eaten hot or cold, at home or work. When baking egg muffins, you are not limited to a specific set of ingredients. You can use any vegetables you like. 
To spice things, you can add some heavy whipping cream. To increase the protein content, you can add some cheese on top or spread some peanut butter. 
Over recent years, chia pudding has grown in popularity due to its high protein content and deliciousness. In addition to protein, chia seeds provide other essential nutrients such as phosphorus, manganese, and calcium. 
Snacking on chia seeds may help lower your triglyceride levels, helping reduce your risk of developing heart disease (6). One way to make chia seed pudding is to soak the seeds in milk for a couple of hours until it attains a pudding-like consistency. You can add a flavoring of your choice, such as cocoa or vanilla.
Berries And Heavy Whipping Cream
This is yet another simple and healthy snack. Berries are highly nutritious and have a very low carb content. For a delicious snack, combine half a cup of berries with heavy whipping cream, which you can also prepare at home.
With the right ingredients, you can easily make a low-carb strawberry smoothie. Half a cup of strawberries (83 grams) contains about 6 grams of carbohydrates. To make this strawberry smoothie blend the following ingredient: 
1 cup unsweetened almond milk

83 grams of fresh strawberries

I tablespoon of chia seeds

¼ cup of protein powder

¼  teaspoon of  vanilla extract

Ice cubes
Intense sweat sessions, working weight loss tips, lip-smacking recipes come in one package with the BetterMe app. And all of it is at your fingertips, start transforming your life now!
7 No Carbs No Sugar Snacks
If you are not a fan of sweet foods, here are several nutritious no carb no sugar snacks you can try.
Kale is a great low-carb vegetable rich in folate, vitamins A, and K. A cup of kale (about 21 grams) has less than one gram of carbohydrates.
You might be used to sauteing your kales and eating them alongside beef stew and rice or with a potato dish. However, you can make chips out of kales and enjoy them as a snack. The best part is that they are easy to make and are incredibly delicious. 
To make kale chips, cut up kale leaves into small bite-sized pieces and place them on a baking sheet covered with parchment paper. Add some olive oil, salt, and garlic powder. Bake at 177°C for about 10 minutes or until the edges are crisp and brown. 
Occasionally, you can snack on carrot sticks. To make these vegetable sticks, wash and peel the carrots the cops off both ends. Dry them in between paper towels and then cut them lengthwise into sections about 3 inches long. 
You can pair carrots sticks with yogurt dip or even homemade aioli. You need ¼ cup of mayonnaise, 1 freshly minced clove of garlic, and a tablespoon of lime juice for the aioli. Mix these ingredients, then add some salt and pepper to taste.
Celery is a great, very low-carb veggie with one stalk of about 40 grams containing approximately 1 gram of carbohydrates. It is rich in vitamin C, flavonoids, beta carotene, and several other antioxidants that prevent organs and cells from oxidative damage. Celery also contains a lot of water and dietary fiber, making it a great snacking option.
First, wash the celery stalks under cold running water, then dry them with a paper towel. Line them up and cut both ends and slice them into sections about 3 to 4 inches long. 
You can take celery sticks alongside peanut butter which is high in protein. Alternatively, you can use a homemade dip such as greek yogurt dip or tzatziki dip. You can also stuff them with blue or cream cheese. 
Olive tapenade is a mixture of chopped olives, olive oil, and capers. Olives are an excellent vitamin E source, a powerful antioxidant that protects cells against oxidation. Oxidation has been linked to diseases such as cancer, arthritis, and cataracts formation (7).
Make olive tapenade by mixing chopped olives, organic olive oil, garlic, and capers. Combine it with zero-carb crackers or veggie sticks for a perfect midday or afternoon snack. 
Who thought that you could create a snack out of the onions that make your eyes tear up. Onions are low in carbs and have high water content. These rings are easy to prepare and are delicious. 
To make onion rings follow the recipe below:
Ingredients
One large onion (chopped into rings)

Coconut oil

2 oz coconut flour

2 eggs

A pinch of salt and pepper

1 tablespoon garlic powder
Method
Heat the coconut oil in a pan over medium heat. 

Whisk the eggs, 1/3 ounces of coconut flour, and salt together. 

Mix the rest of the coconut flour, pepper, and garlic powder in a bowl. 

Separate the onion slices into rings and place them in the egg mixture. Then spoon the flour mixture over the rings.

Deep fry the rings for about 3 to 4 minutes or until both sides are golden brown. 

Place them on a plate lined with a paper towel and leave them to cool. 
Salad sandwiches are easy to make and allow you to explore our creative side in the kitchen. Sandwiches do not always have to include bread. Instead, you can use a vegetable like lettuce. This way, you get a zero-carb snack rich in vitamins and nutrients and low in calories. 
Make a salad sandwich by laying lettuce on a plate. Spread some mayo or butter on top, then layer the slices of cheese, avocado, and tomato on top and enjoy. You can use different toppings such as tuna salad or chicken salad.
Another great snack with no sugar you can try is Caprese salad that is of Italian origin. It is a simple salad made using tomatoes, mozzarella, and sweet basil. It comes packed with nutrients and is full of color.
To make this Caprese snack, slice the mozzarella balls and tomatoes in halves and place them in a bowl. Add pesto and mix properly. Drizzle the salad with some olive oil and add salt and pepper to taste. You can add some basil if you like.
Conclusion
If you have been wondering, 'what snacks can I eat on a no carb diet?', you now have a list of healthy no carb snacks to choose from. Now you can enjoy sweet or no sugar snacks and maintain your low-carb diet. 
Be careful to watch out for the carb-creep. If you are tempted to pick up a candy bar, prepare some egg muffins instead. Have fun exploring new zero-carb snacking ideas and making your snacks from scratch instead of buying them.
DISCLAIMER:
This article is intended for general informational purposes only and does not address individual circumstances. It is not a substitute for professional advice or help and should not be relied on to make decisions of any kind. Any action you take upon the information presented in this article is strictly at your own risk and responsibility!
SOURCES: